The Watergate Hotel is up and running for weddings, as evidenced by Laura Chasen and Risto Marttinen's modern celebration in July, the first large wedding to be hosted in the newly renovated venue. Take a peek at their day in the photos below by Kate Fine Art Photography.
Like B&G on Facebook | Follow B&G on Instagram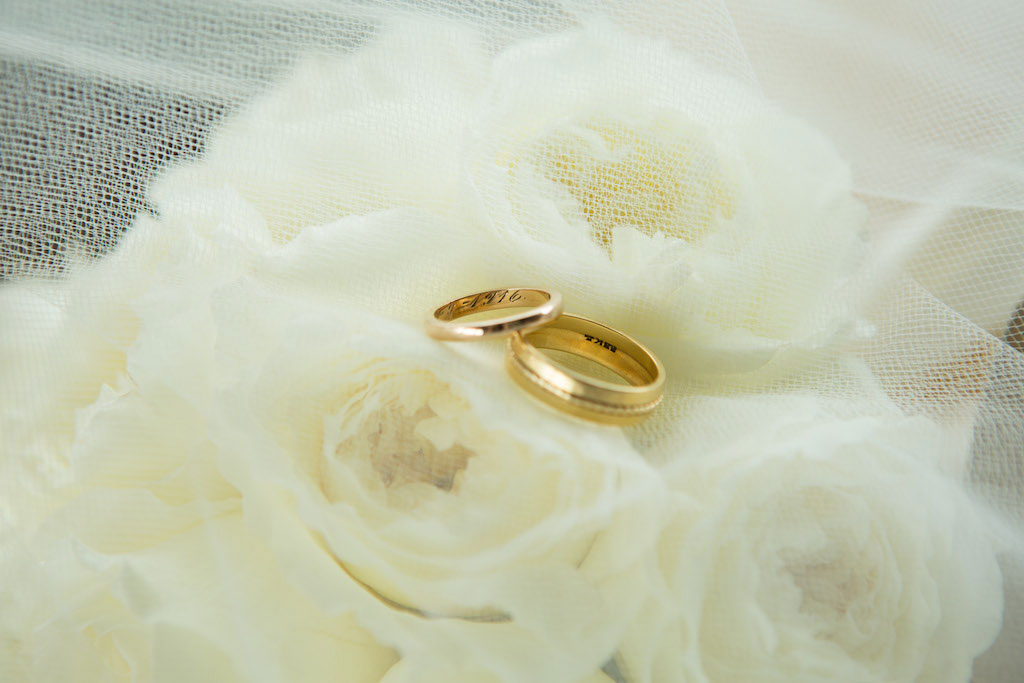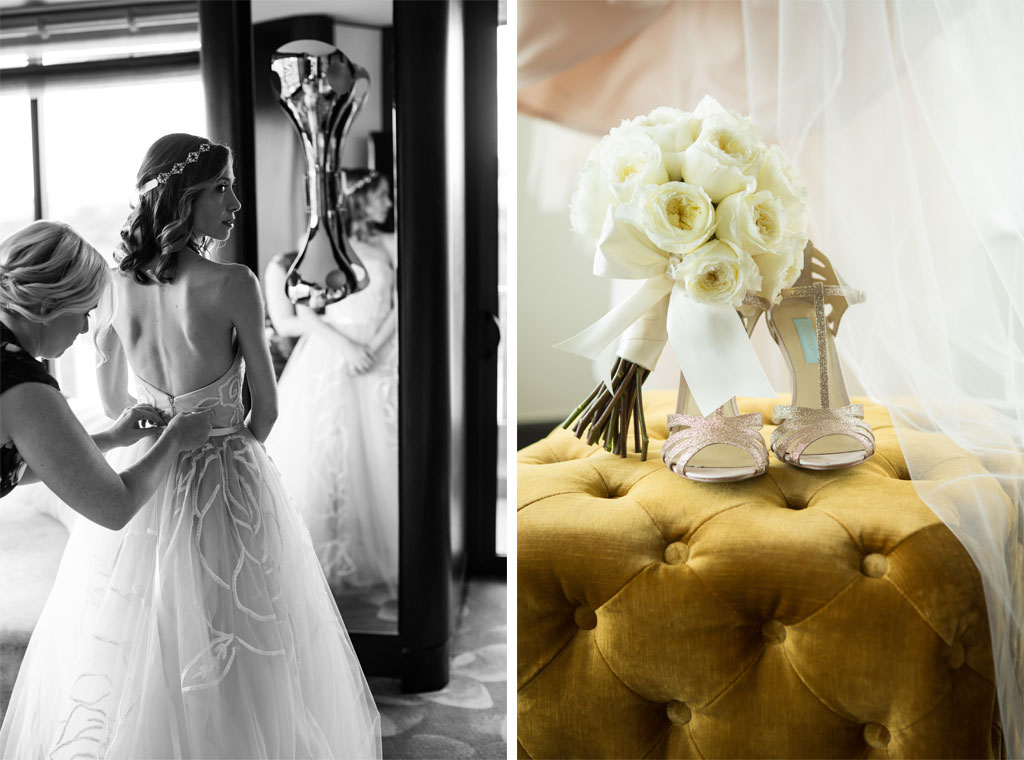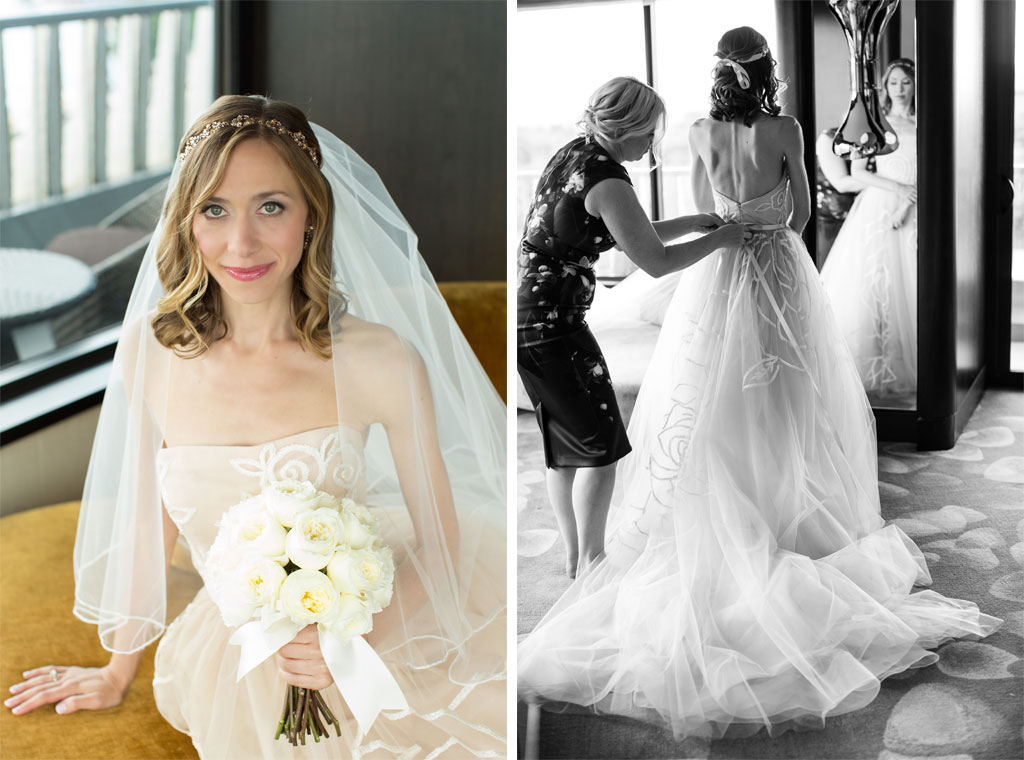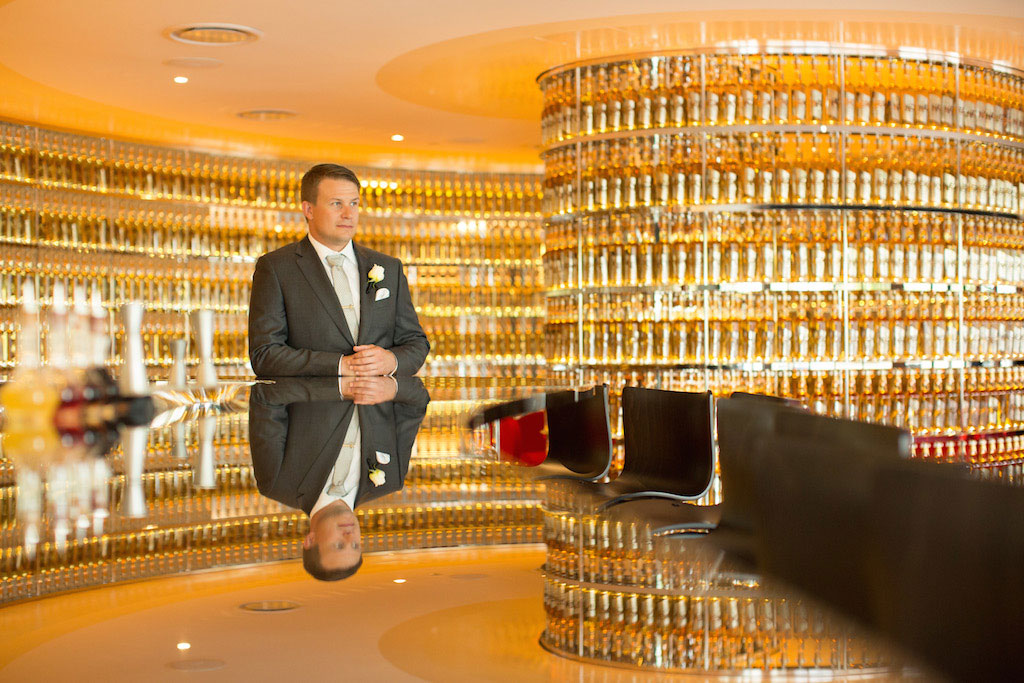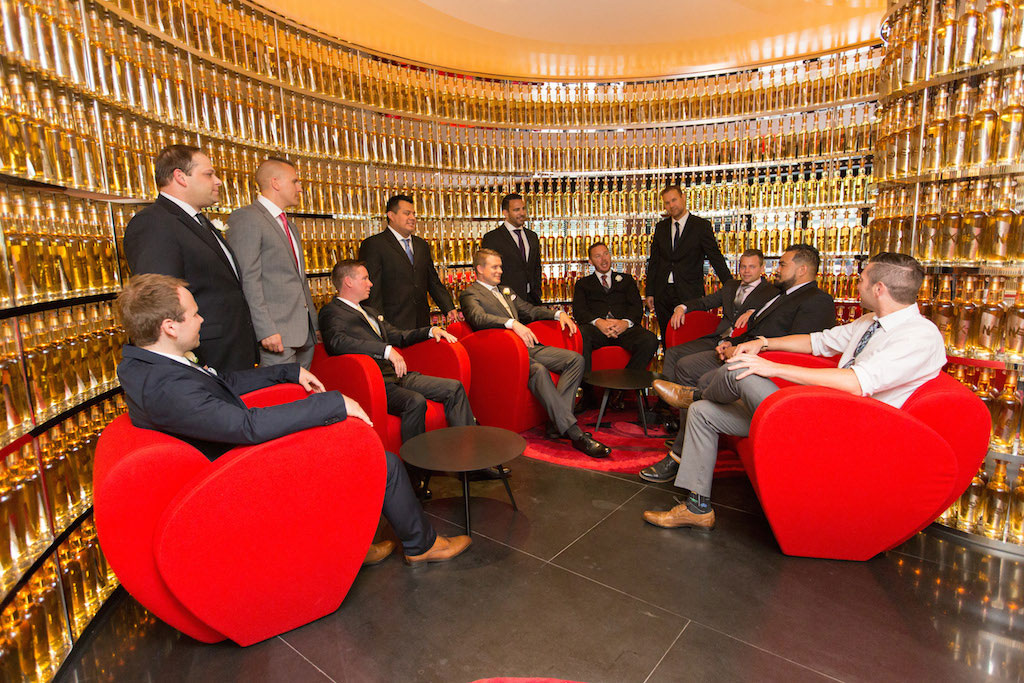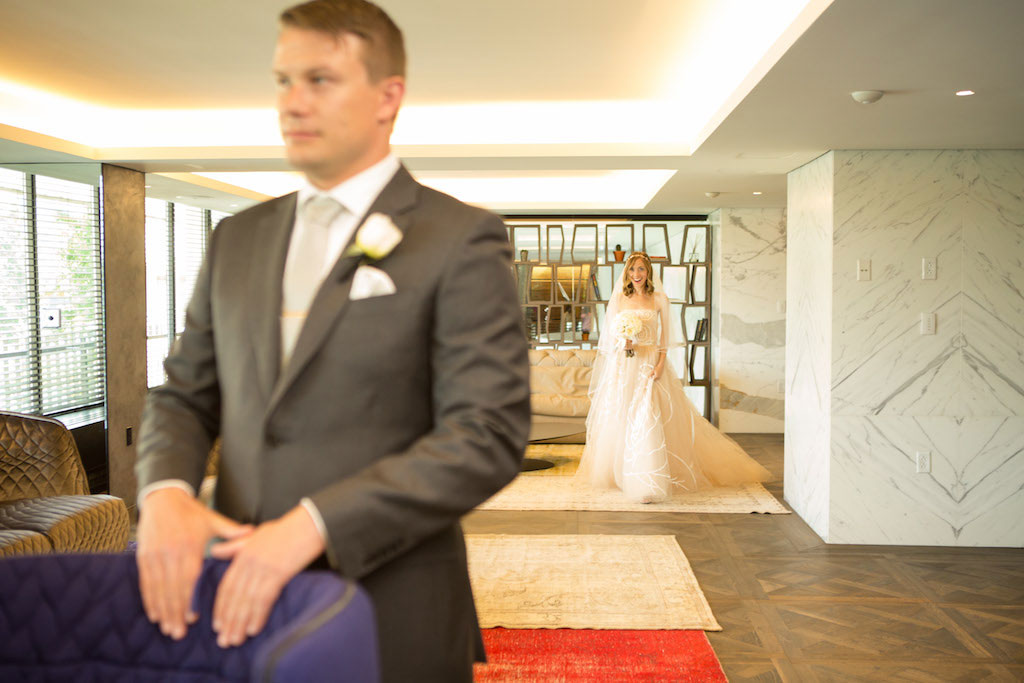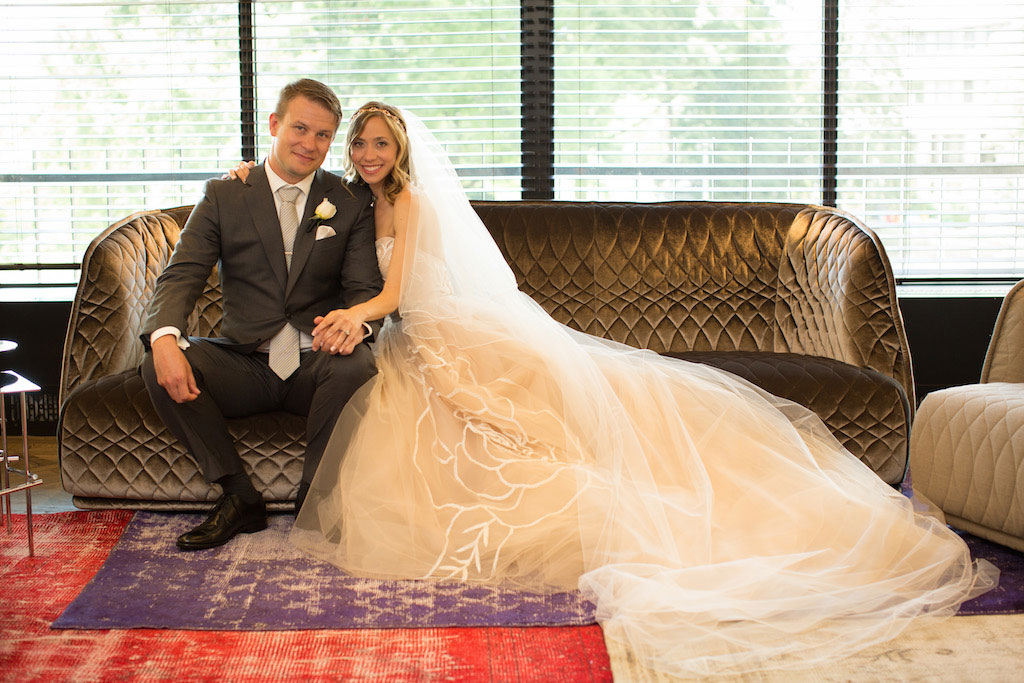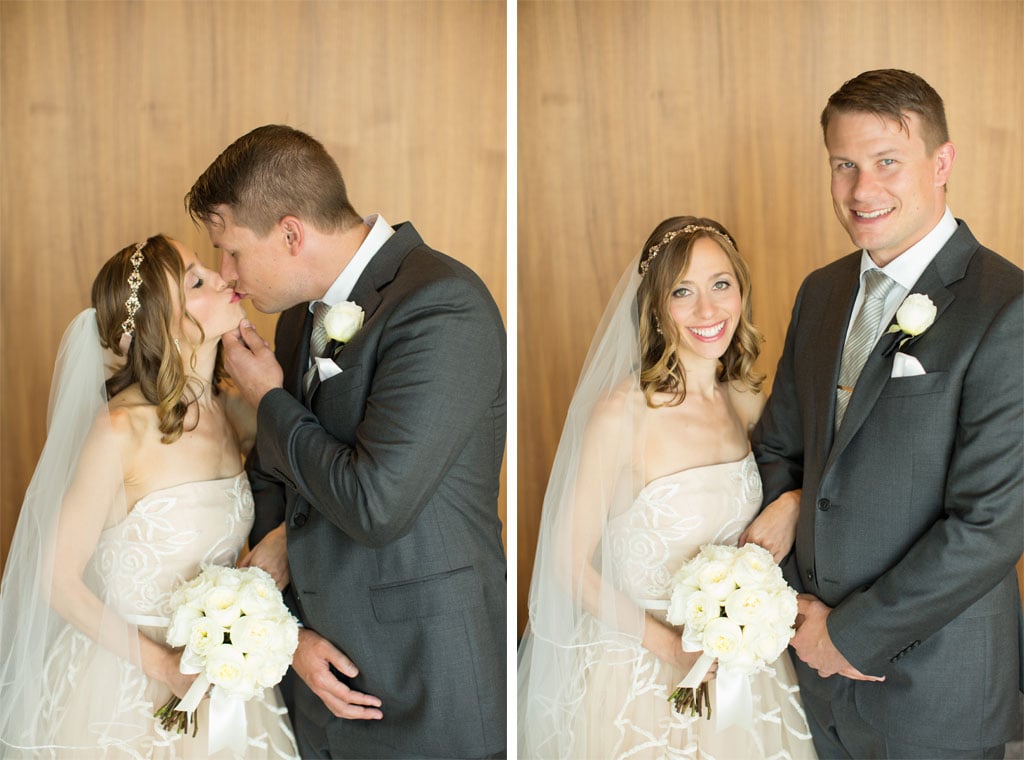 The attractive bartender had chatted and passed out free drinks to Laura and her colleagues for hours after the party they'd come in for had ended. So when Laura remembered afterwards, a full two avenues from the bar, that they'd never tipped that generous bartender, she hurried back to address her mistake. Little did she know that this was the best scenario the bartender, Risto, could've hoped for. "She caught my eye early in the evening, but there were a ton of people at the party," says Risto. "I made sure her Prosecco glass stayed full, but was really hoping she'd linger so we could actually have a proper conversation. Her smile, intelligence, and warmth totally won me over." Before leaving the bar for the second time that night, Laura gave Risto his tip—and her number.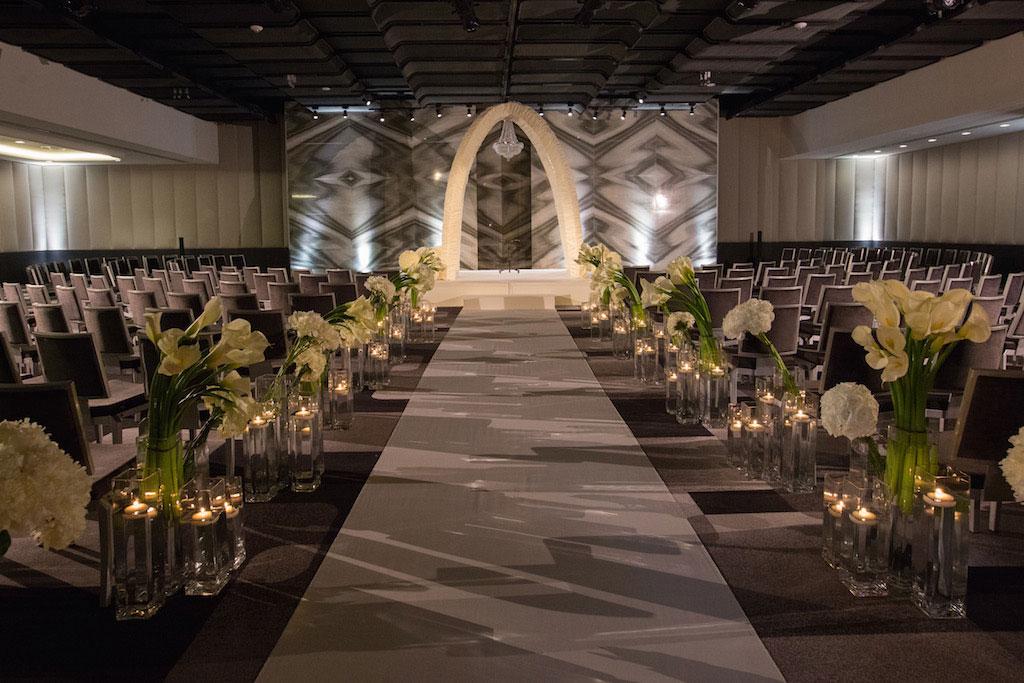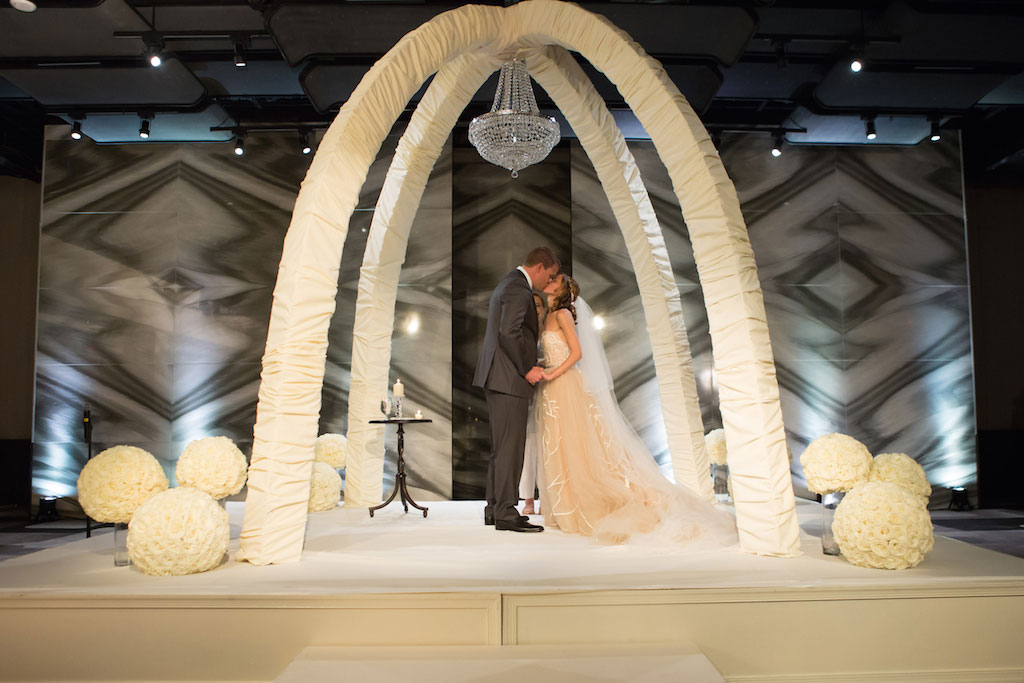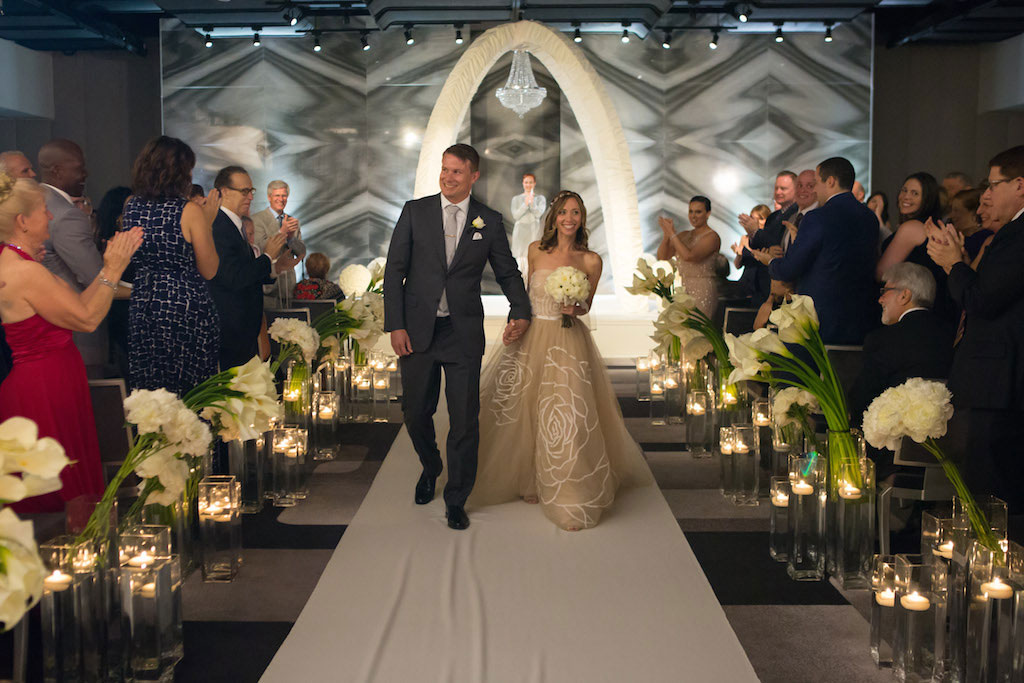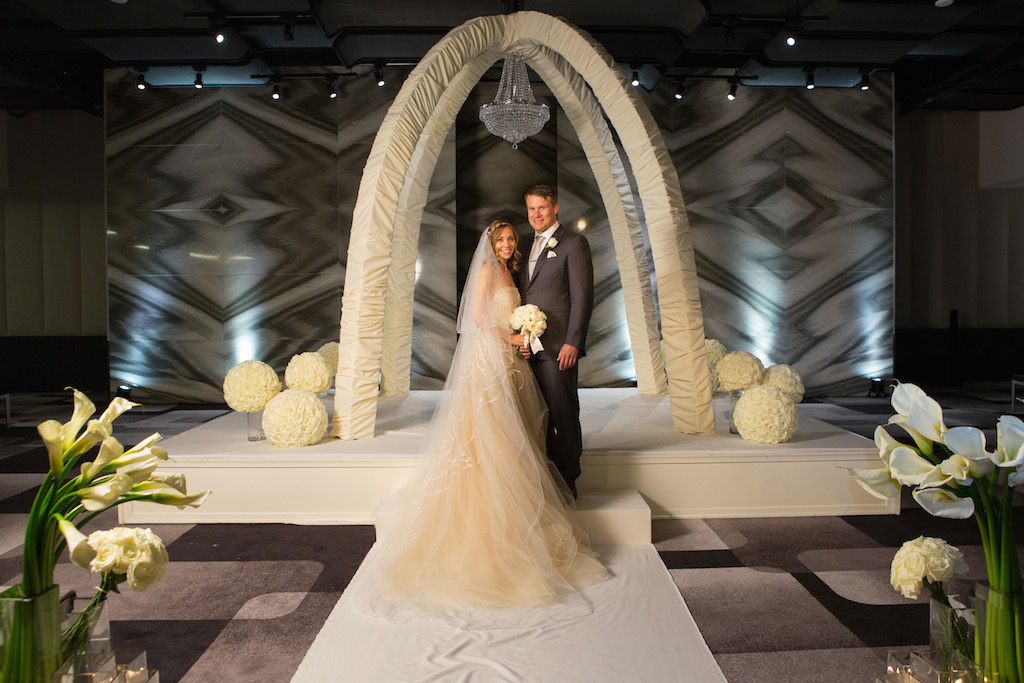 When it came to the proposal two and a half years later, Risto was determined to create Laura's perfect day in New York. The morning started with her preferred coffee from a West Village cafe, brewed at home, followed by breakfast from Union Square market. When they paused to rest and read on the couch at home, Risto passed Laura her book. As she discovered the note he placed inside, he got down on bended knee and asked her to be his wife. After she'd said yes, the two headed to a bar, where they toasted to their new engagement. They met up with friends at their apartment for a second toast with Italian wine and Pino's Prime Meat Market charcuterie, then caught a show in Williamsburg. They capped the magical day off with dinner and cocktails at a Brooklyn bar.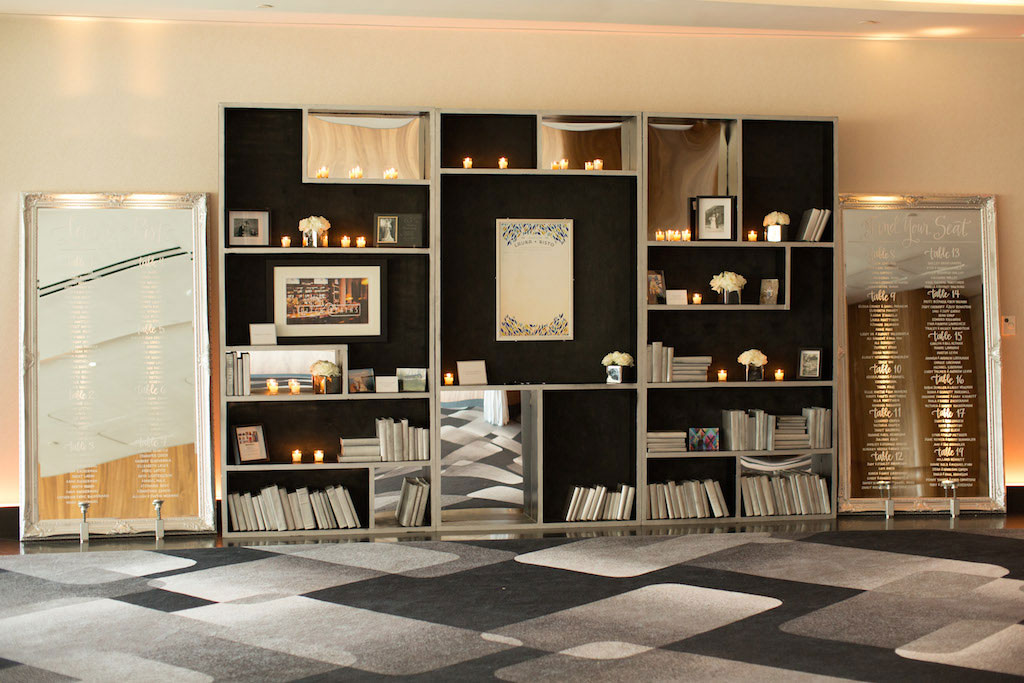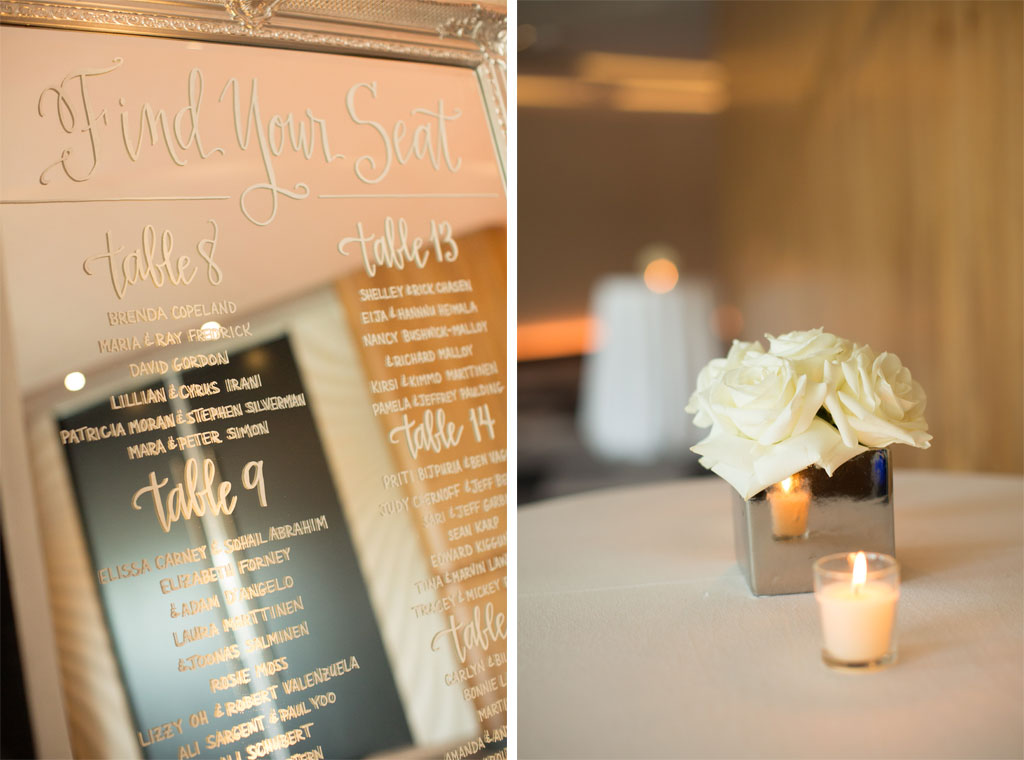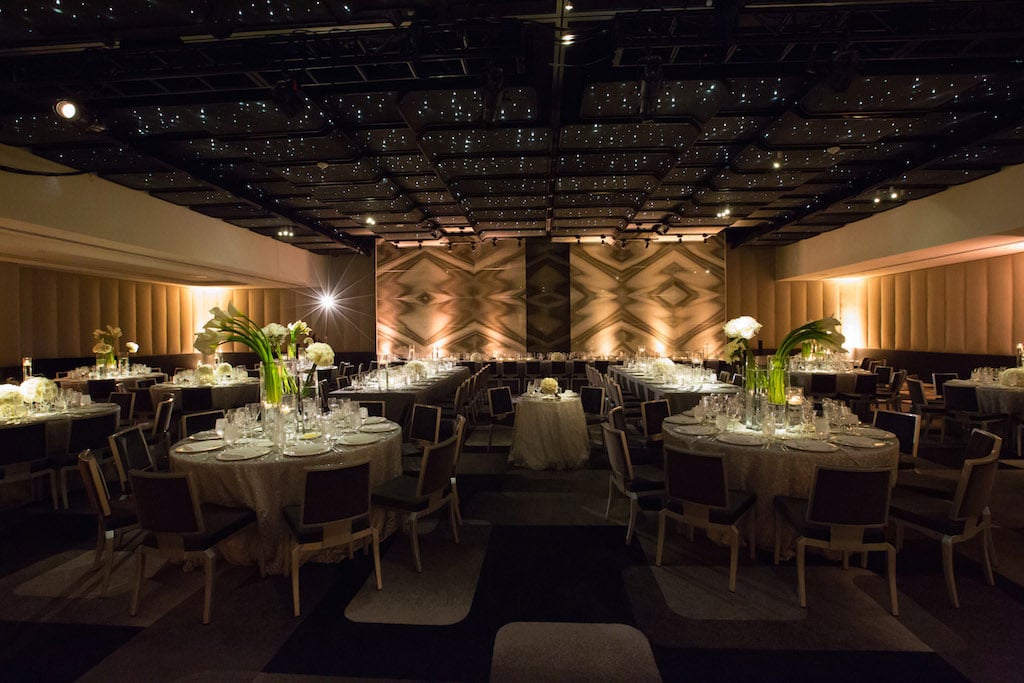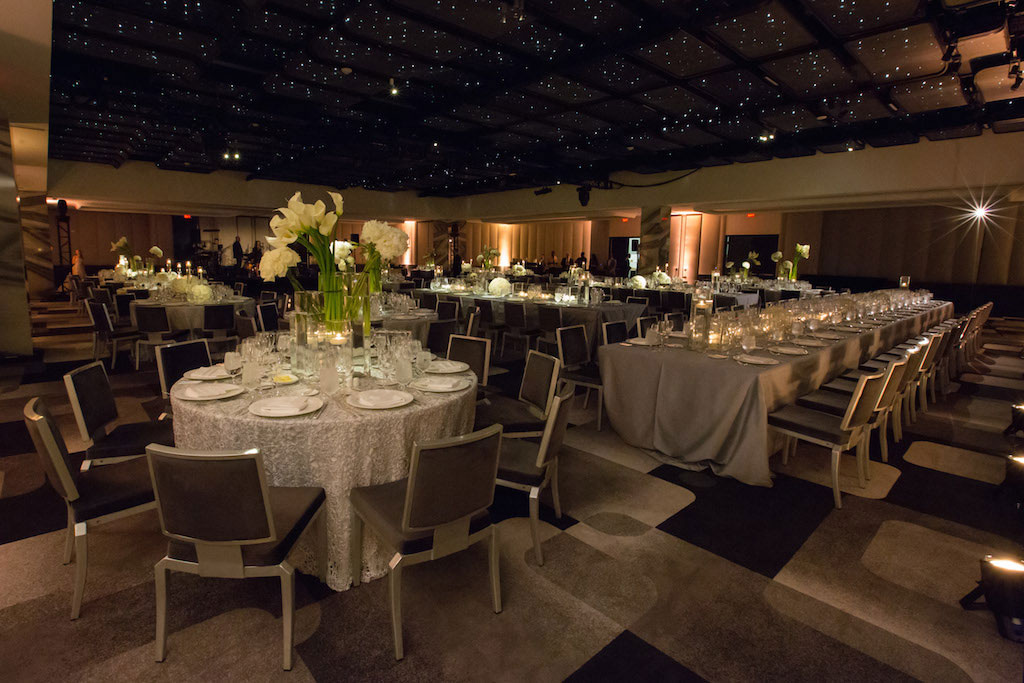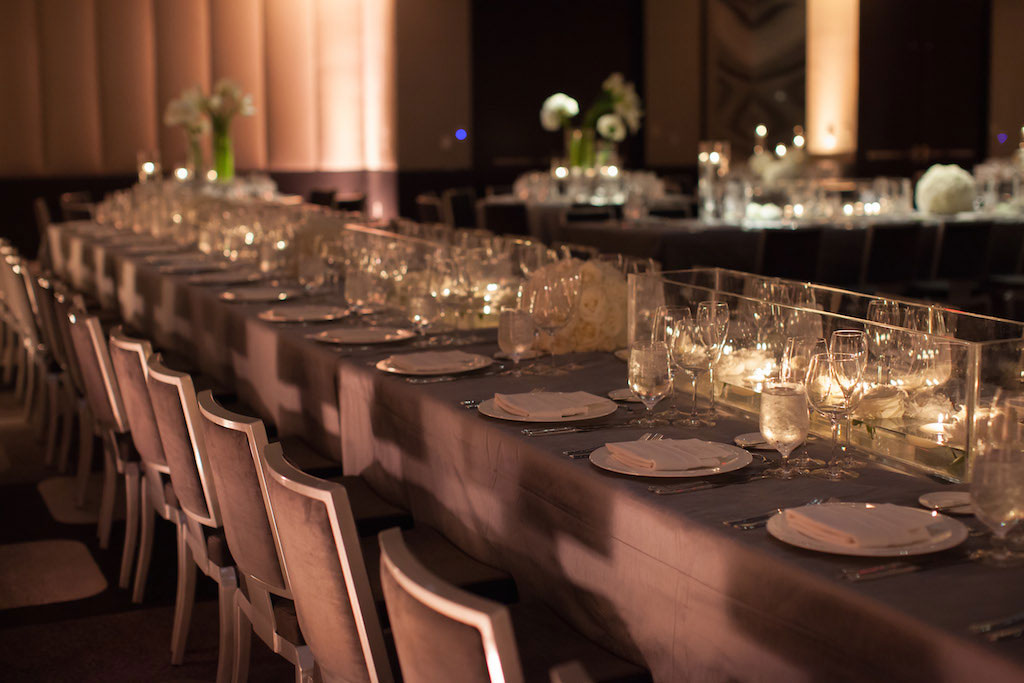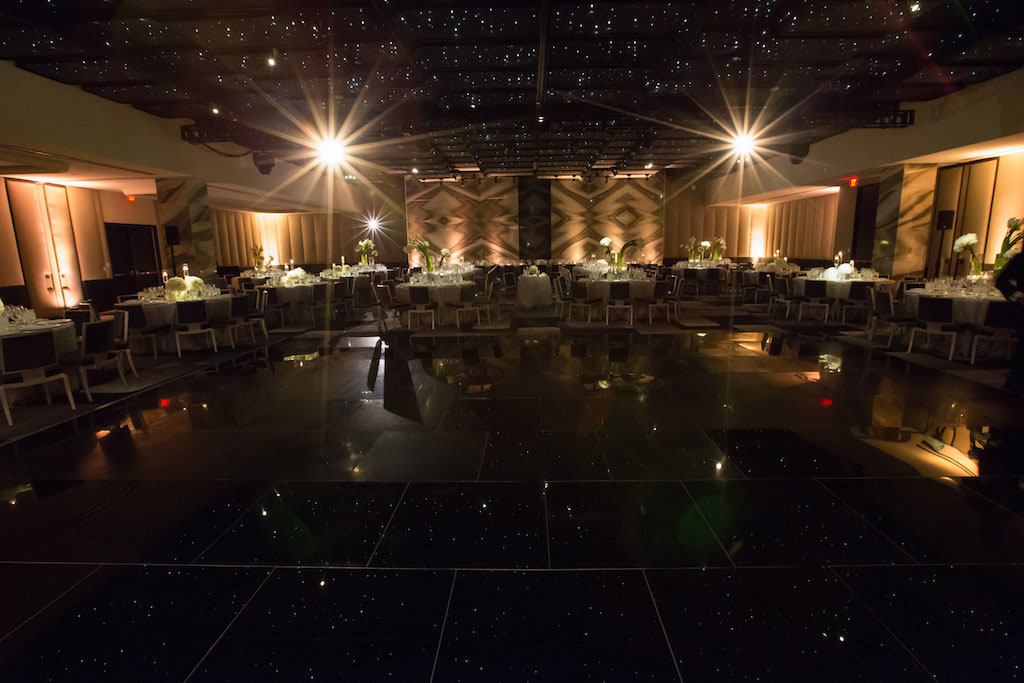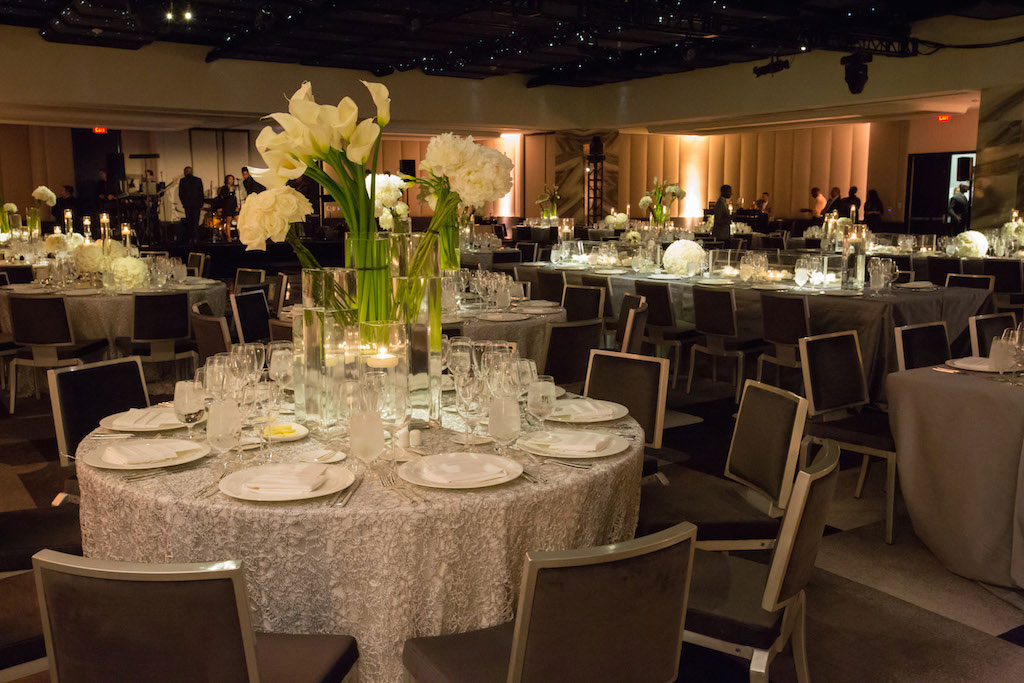 For their modern blush-accented wedding, the two chose the newly renovated Watergate as their venue, which made theirs the first large wedding hosted at the revamped space. Outside the ballroom, the couple's moms surprised them by joining forces to pull together a wall filled with photos of the bar where Risto and Laura met and vintage family wedding photos.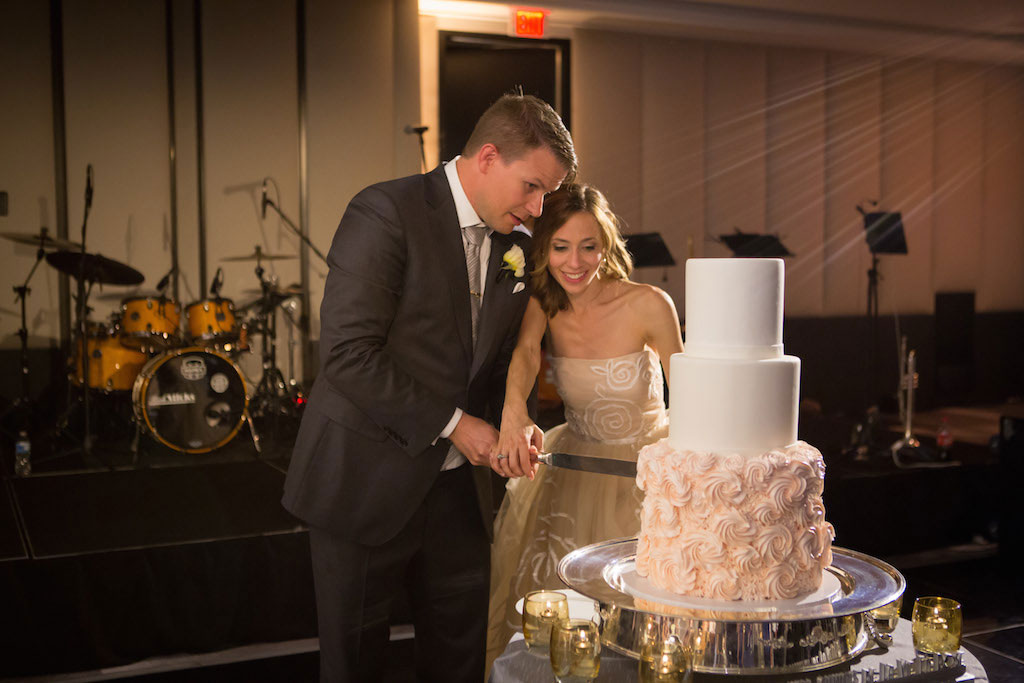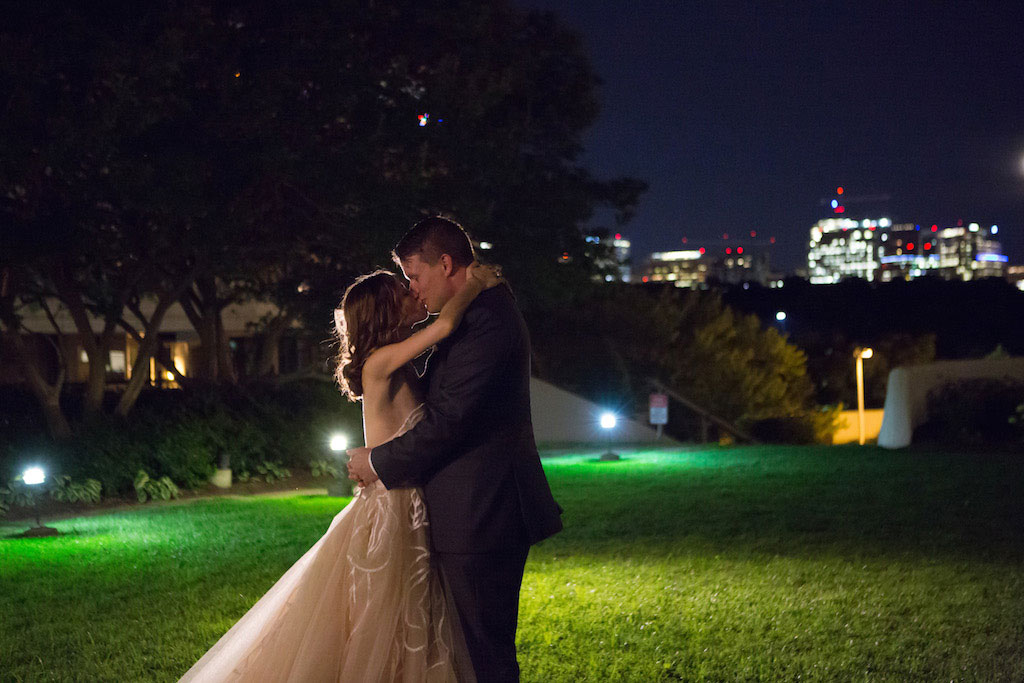 Their ballroom wedding was modern chic, filled with ivory calla lillies and roses, grey linens, and clear table numbers that were offset by the blush color of Laura's dress and the three-tiered cake. After a night of dancing with loved ones, the two departed with plans to honeymoon in France and Spain.
VENDORS
Venue: The Watergate Hotel | Photographer: Kate Fine Art Photography | Event Coordinator: Marci Etman and Blair Peterson, Creative Parties | Bride's Gown: Hayley Paige, Kleinfeld | Groom's Attire: Canali, Bloomingdale's | Hair Dresser: Anna Fazio | Makeup Artist: Leah Margosis | Florist: Edge Floral Event Design | Cake: Buttercream Bakeshop | Caterers: The Watergate Hotel | Music/Entertainment: Marquise, Andy Kushner Entertainment | Invitations: Creative Parties 
Looking for a hotel ballroom to host your wedding? Here's a list of the area's finest.