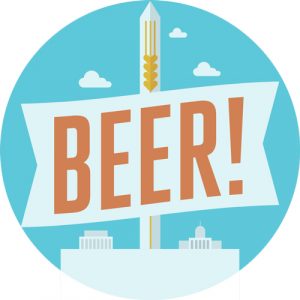 In April, Devils Backbone Brewing Company in Roseland, Virginia, announced it was being acquired by Anheuser-Busch InBev, the world's largest beer producer. Washington's craft-beer scene reacted with the usual dread that happens when a multinational corporation buys a homegrown little guy. On social media, beer nerds accused Devils Backbone of selling out and cashing in.
There's a certain logic to that reaction: Craft brewers are by nature experimental and nimble, while major corporations like A-B can be timid and lumbering. But Devils Backbone—which opened in 2008 and produced 67,000 barrels last year—is banking on its new owner to scale it up massively. After all, since A-B bought Chicago's Goose Island Beer Company in 2011, Midwestern favorites such as Goose Island's IPA and wheat ale have become bar staples around the country—and have retained, perhaps to anti-corporatists' chagrin, their quality. Similarly, Devils Backbone Vienna Lager might one day line beer aisles thousands of miles from the company's Nelson County home.
Just one thing: Don't call Devils Backbone "craft beer" anymore. By definition, craft breweries produce fewer than 6 million barrels a year—Anheuser-Busch produced 391 million in 2014. The day the sale was announced, Devils Backbone lost its status as a voting member of the Brewers Association, the craft-brewing industry's lobby, and brewery cofounder Steve Crandall was forced to resign from its board. Moreover, these mergers set back craft beer's long-term goals. Craft breweries accounted for 12 percent of US beer sales last year, according to the Brewers Association; the association wants 20 percent of the market by 2020.
Although your average customer might not care, discerning drinkers and local breweries that once competed—or collaborated—with Devils Backbone could feel put out. "One brewery's buyout won't cause a radical shift in the overall DC beer scene," says Bill DeBaun, editor of DCBeer.com. "Ultimately, this will matter most to those individual consumers who see their beer purchases as statements of their values. For drinkers who don't care about beer politics, this mostly means seeing more Devils Backbone for cheaper, which will piss off many breweries who now have to compete with A-B's muscle in Devils Backbone's packaging."
This article appears in our August 2016 issue of Washingtonian.