Not only did Kristi Thompson and Alex Bergmann celebrate their glam dream wedding on the Eastern Shore, but they pulled it all off with the help of just one type of flower: the ever-versatile white hydrangea. Take a look at their beautiful day, coordinated byWit Weddings and captured in the photos below by Lisa Boggs Photography.
Like B&G on Facebook | Follow B&G on Instagram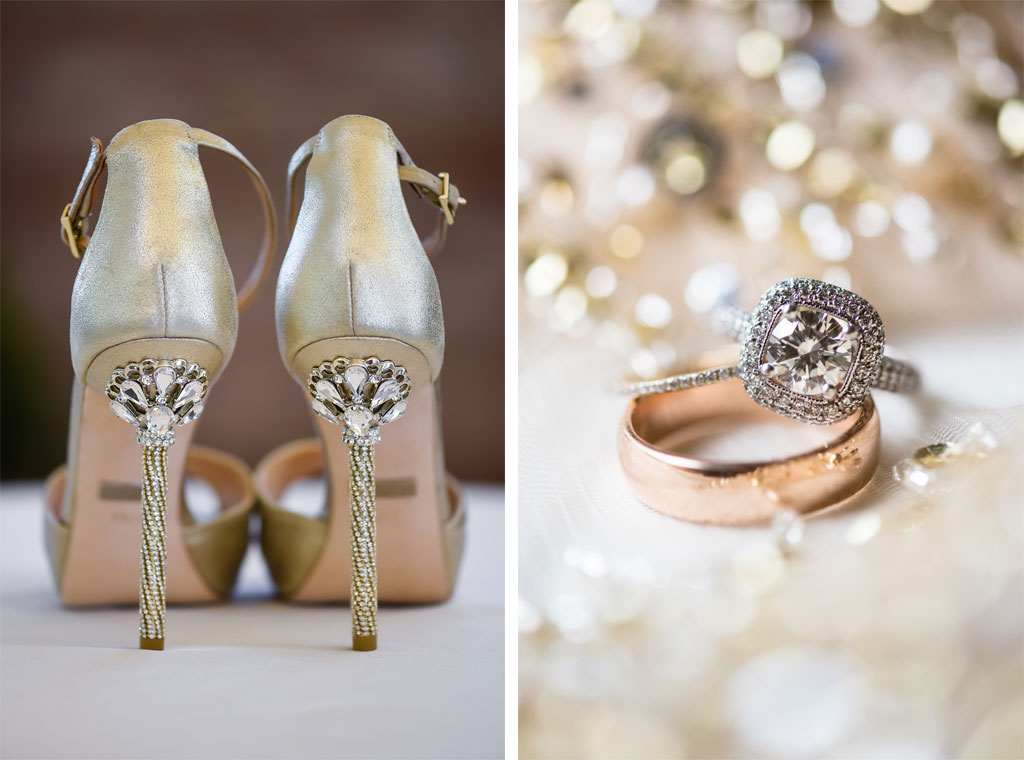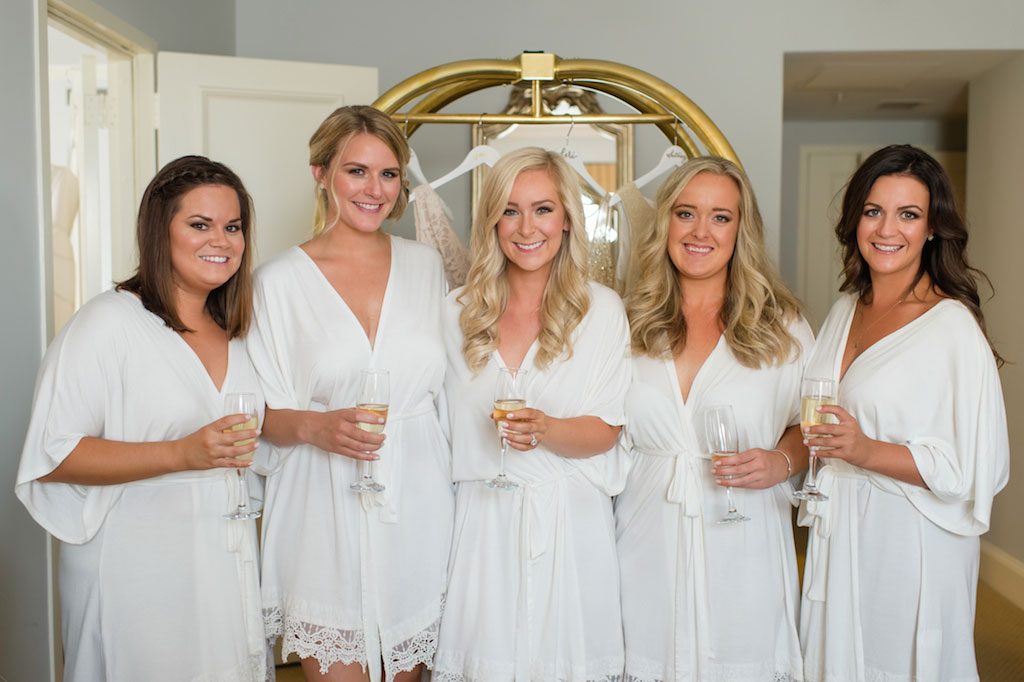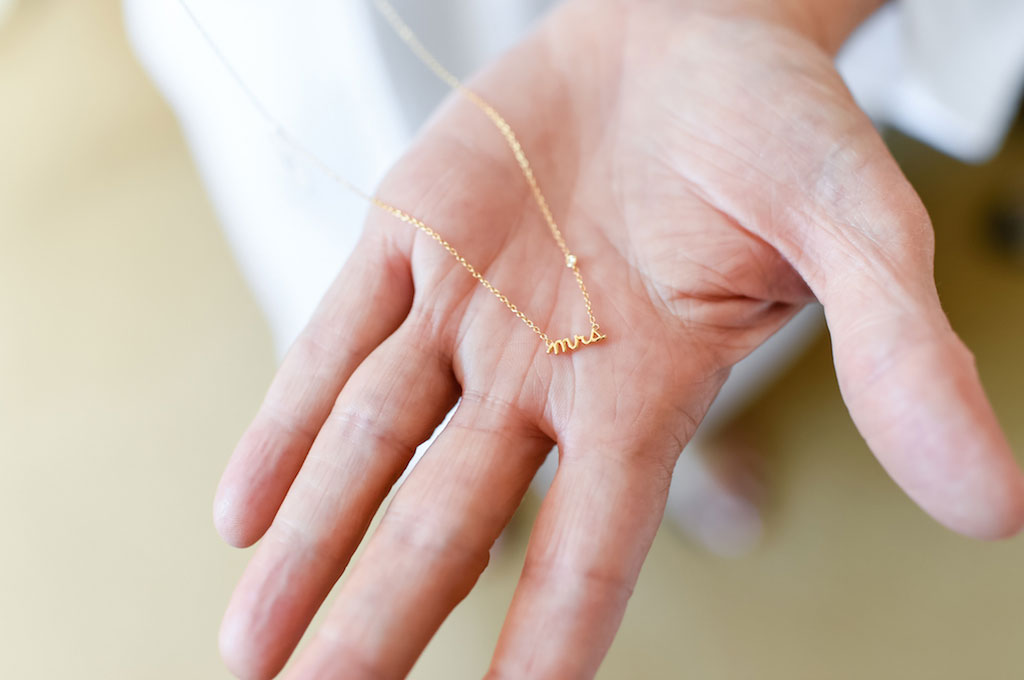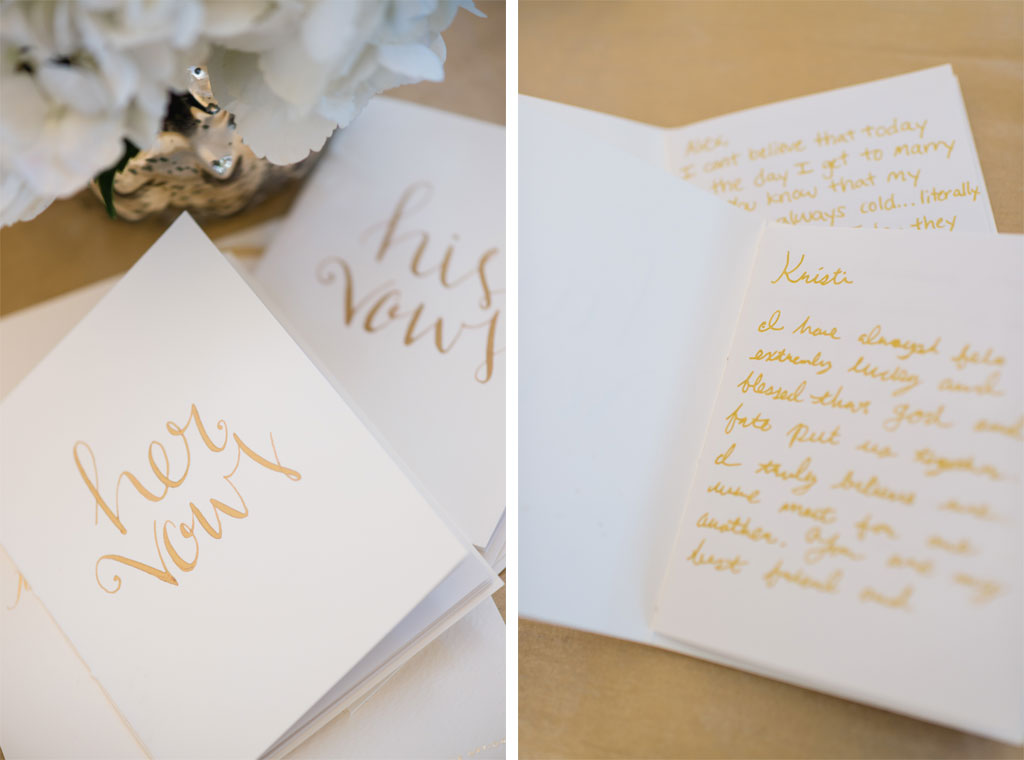 "Who says you can't meet 'the one' at a bar?" is a perfectly reasonable question for Kristi and Alex to ask, as they did just that their senior year of college in South Carolina. When Kristi spotted Alex, her first thoughts were that he was, "handsome, all-American, and hopefully not dating anyone." When he asked her to join him at a cocktail party hosted by his fraternity, she agreed, kicking off their six-year relationship.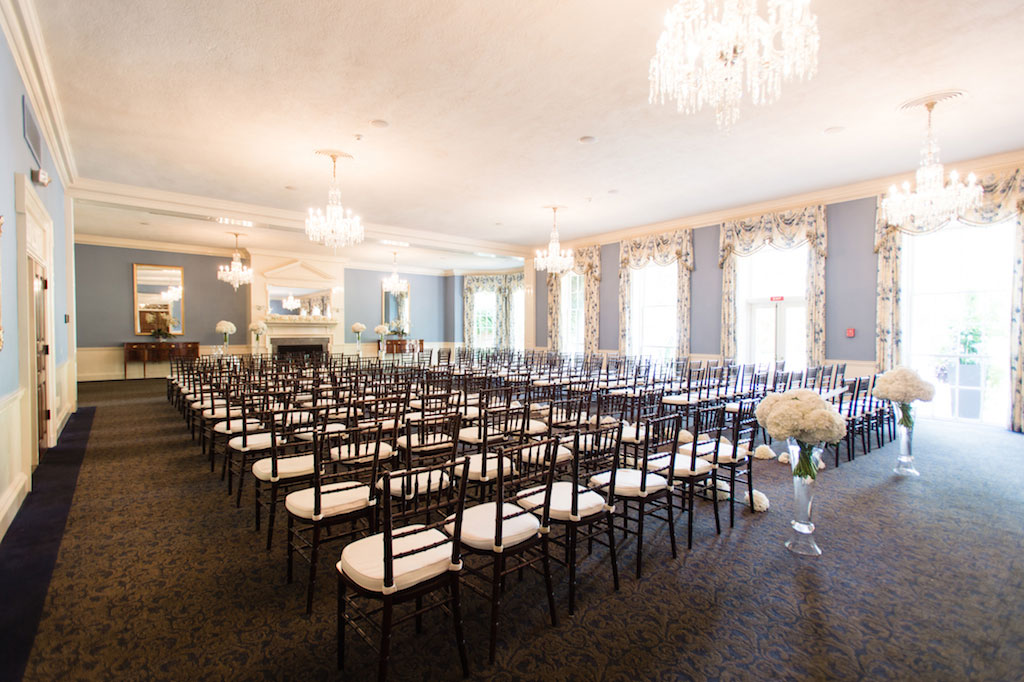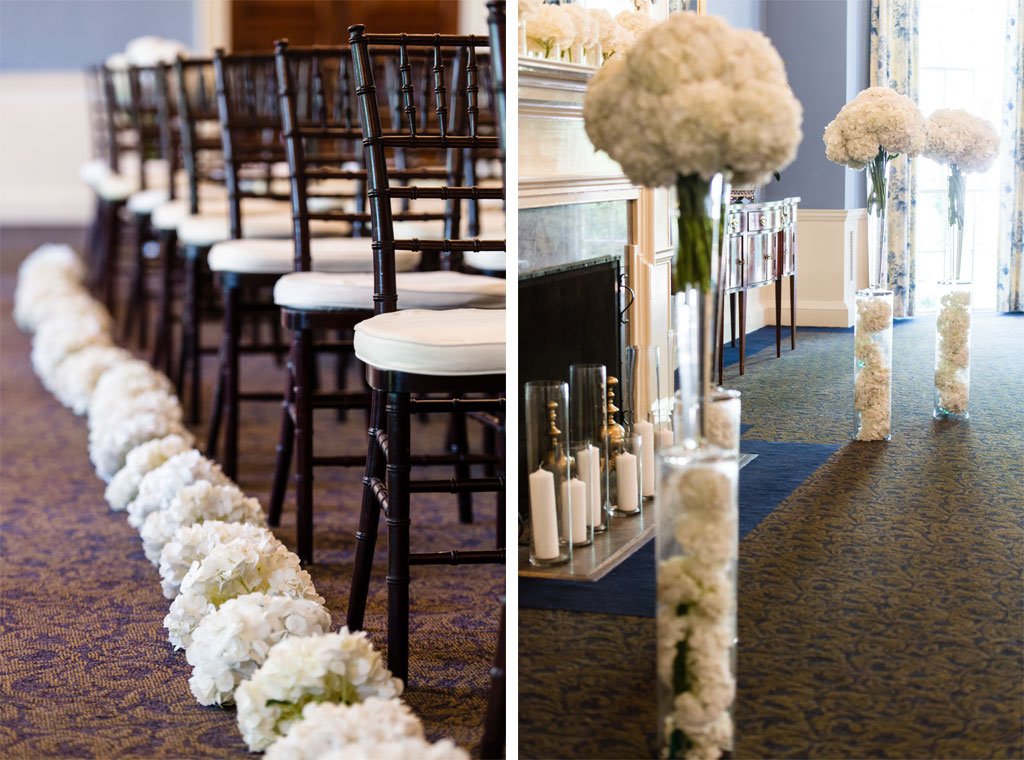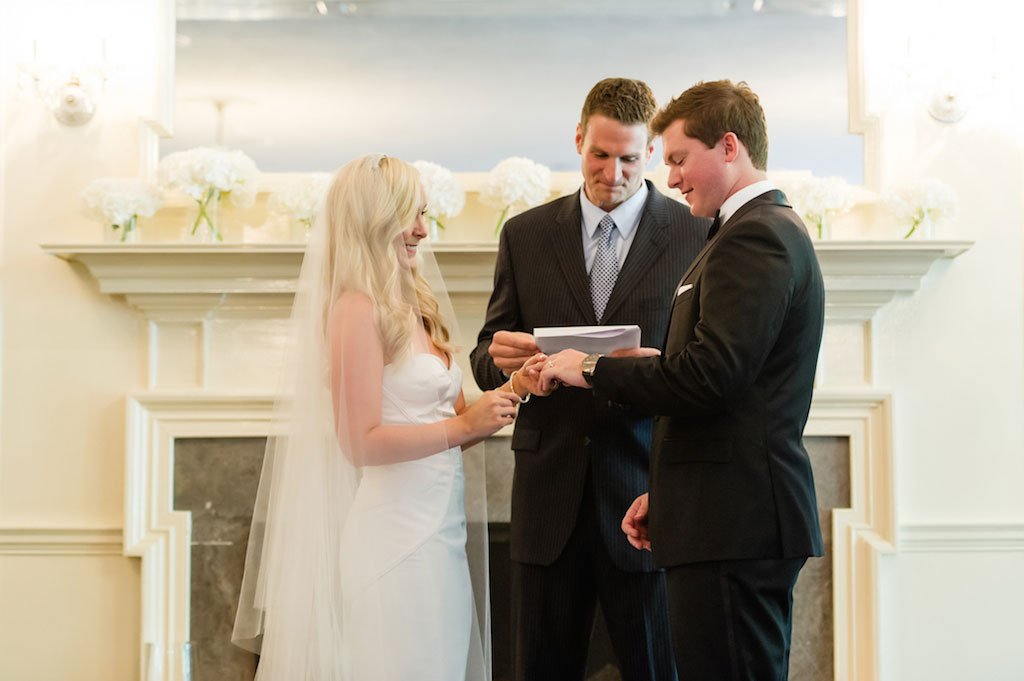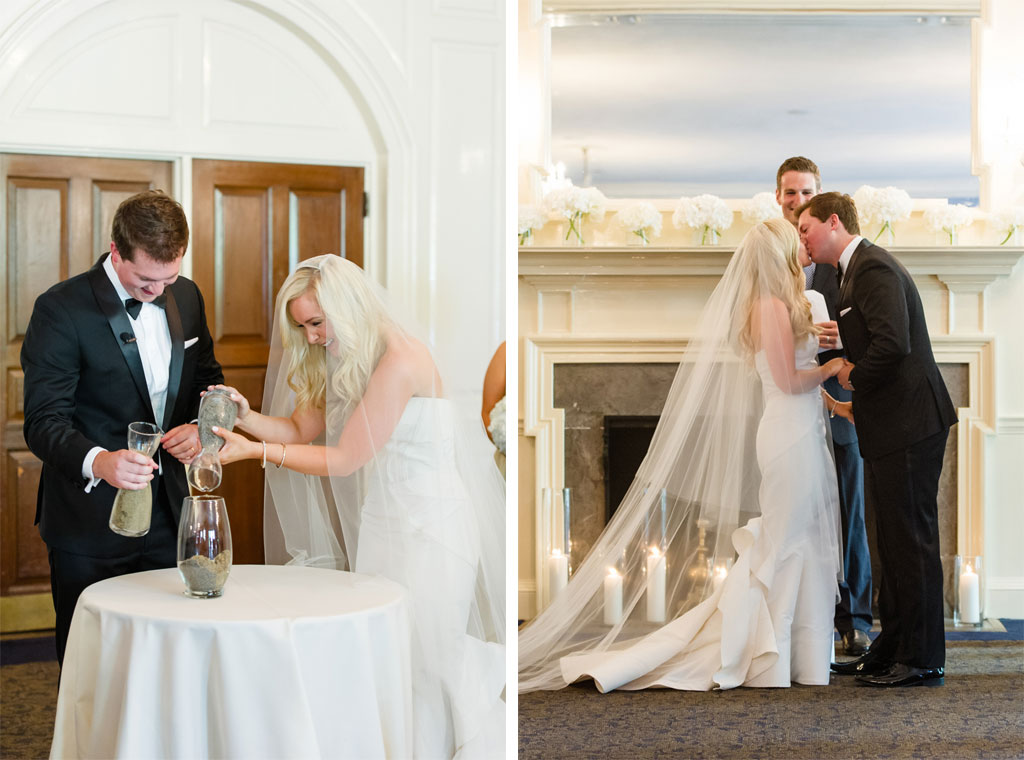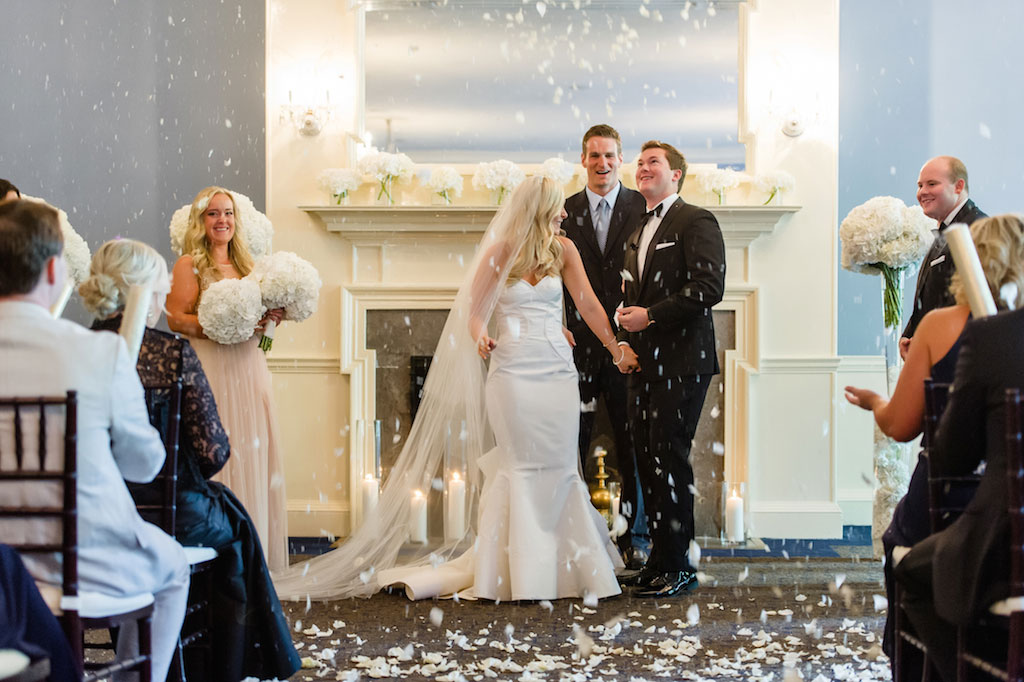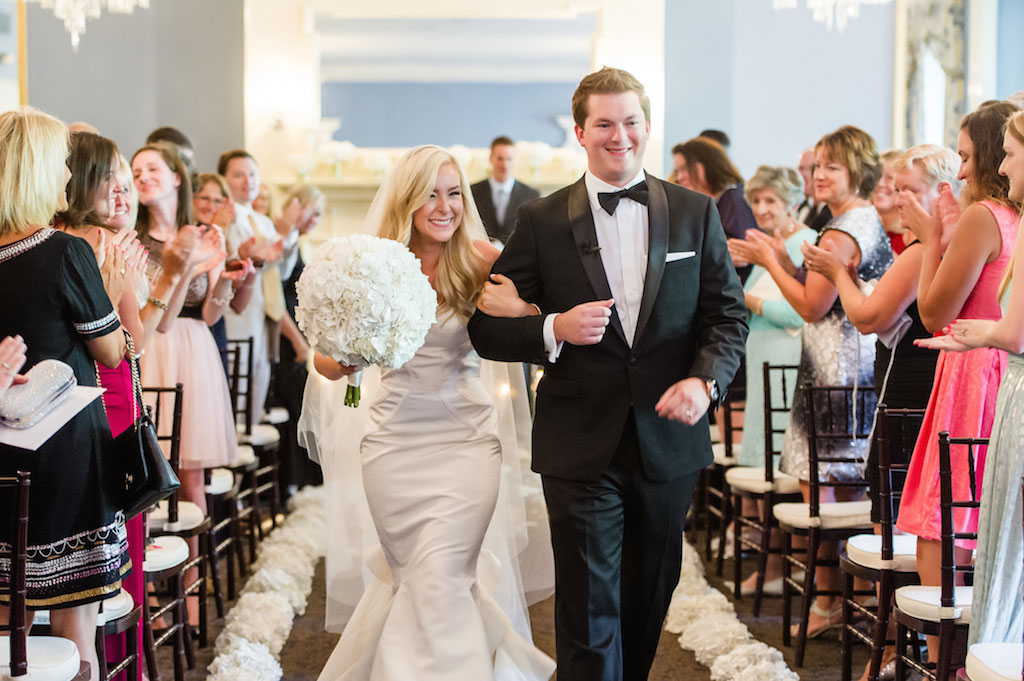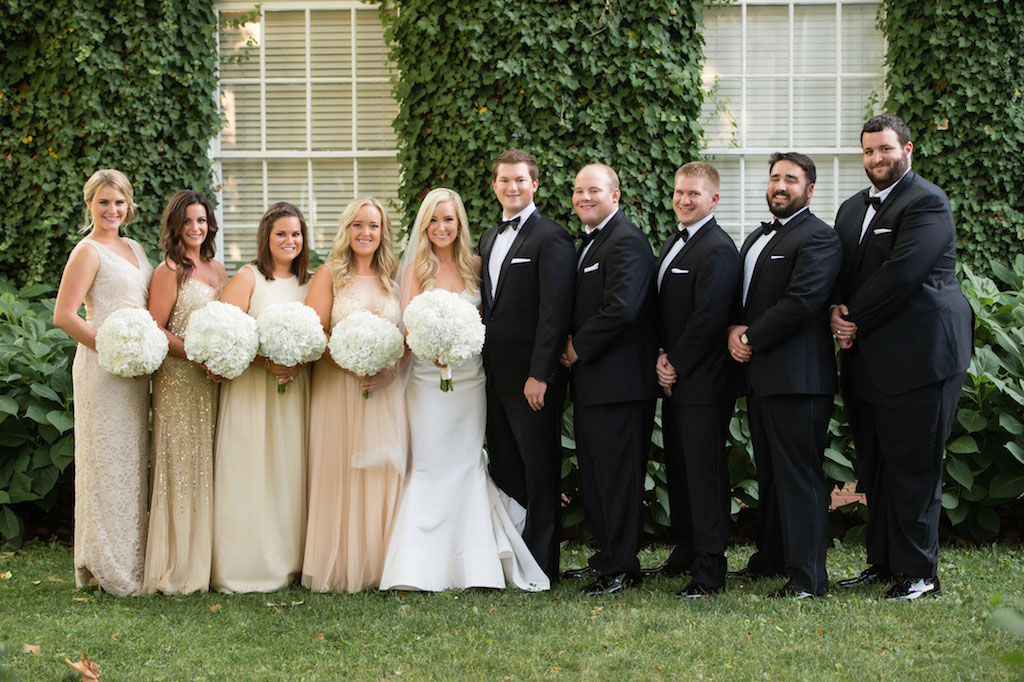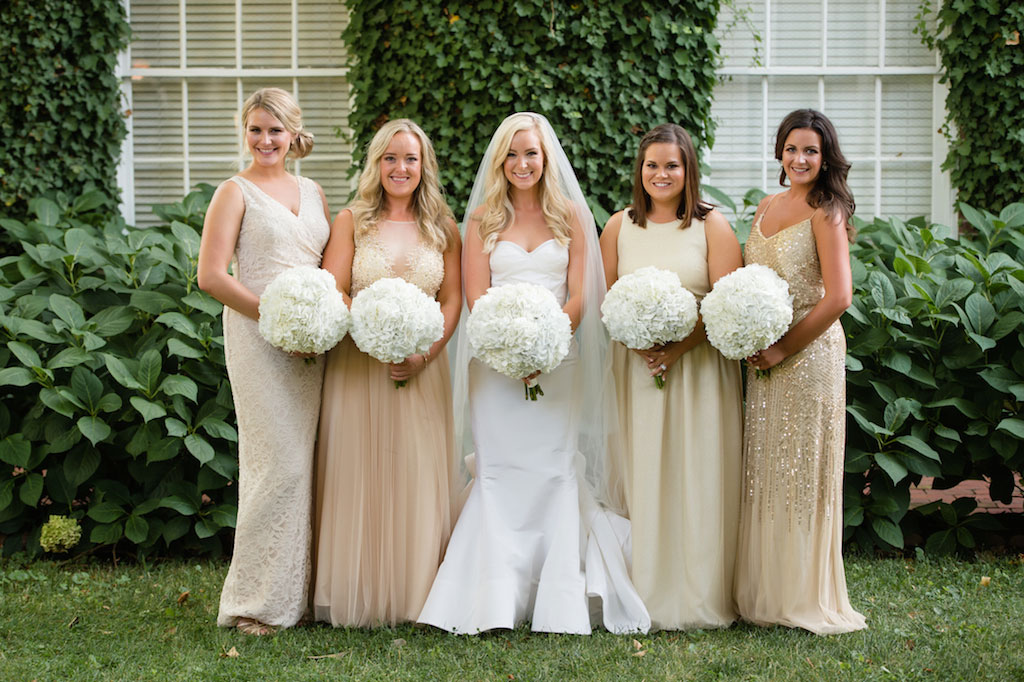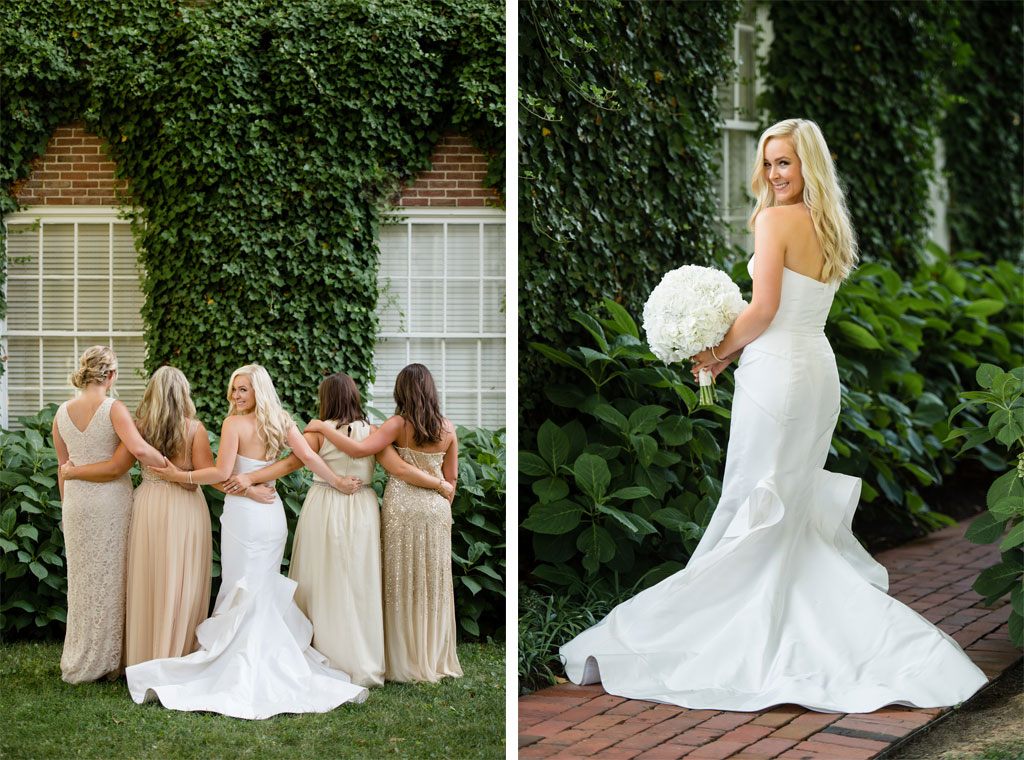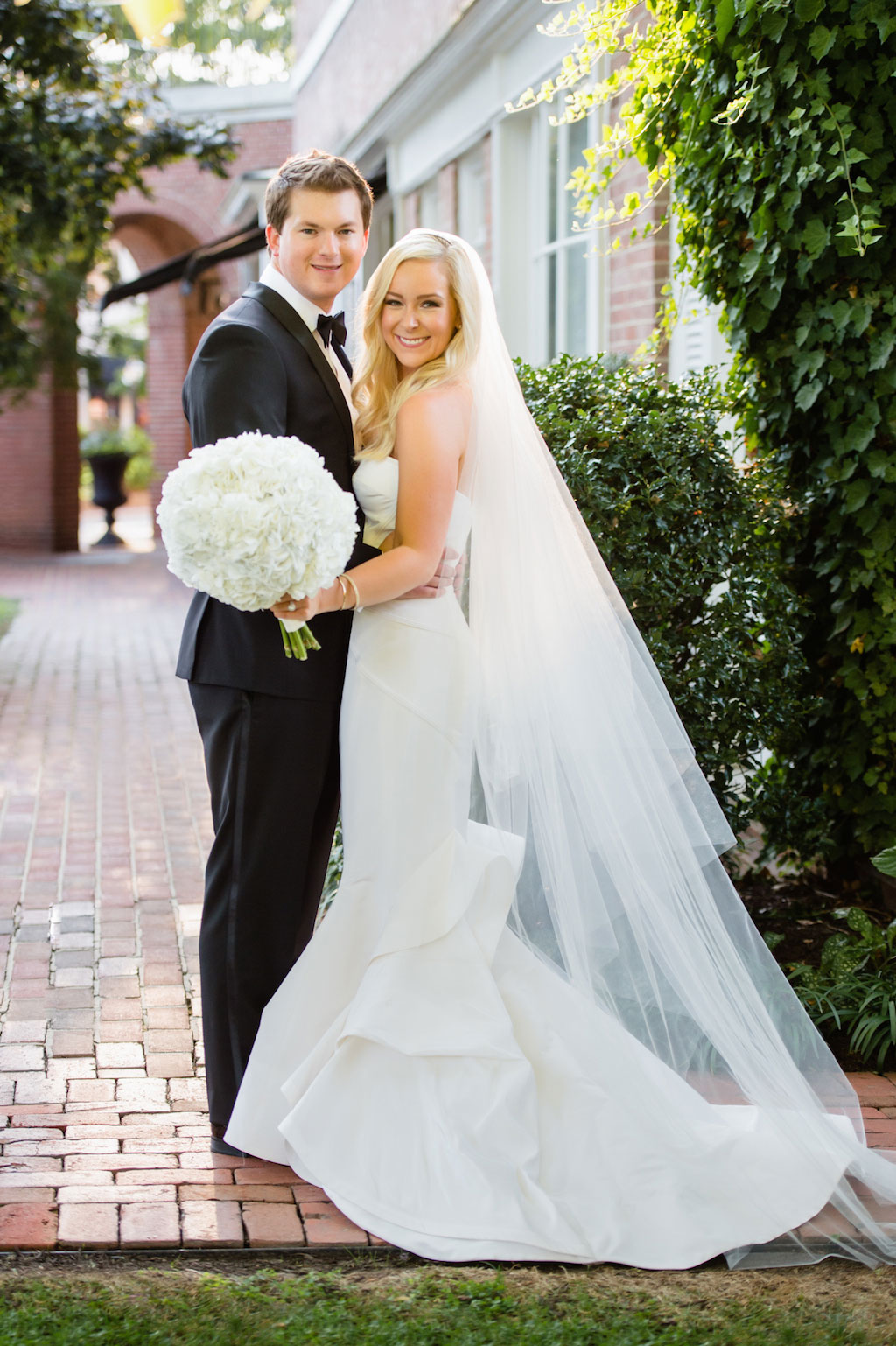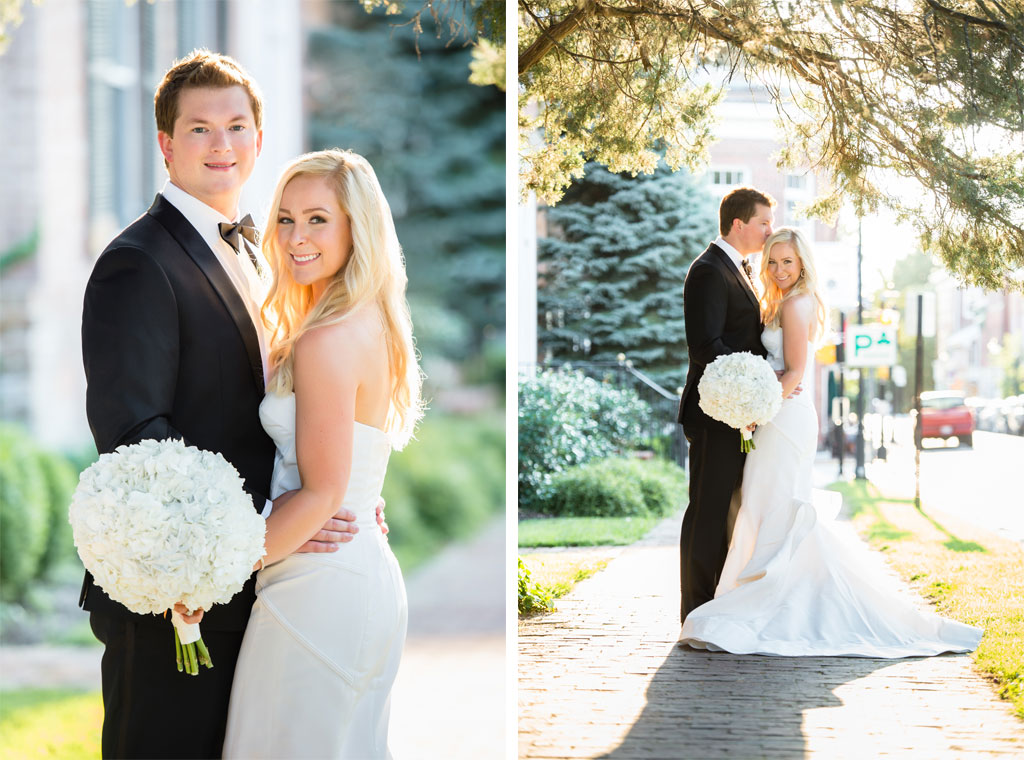 When it came time to pop the question, Alex was inspired by Kristi's love of the water to take her out in his family's boat on the Chesapeake Bay for the special moment. They stopped at Thomas Point Lighthouse, and it was there that he asked her to be his wife.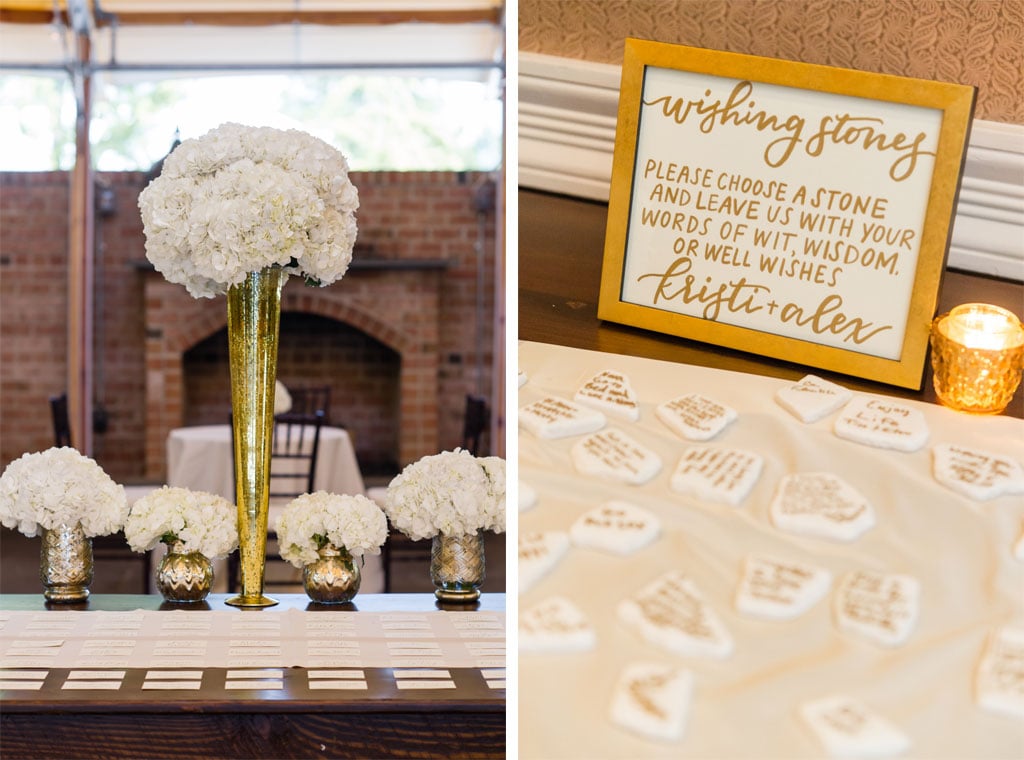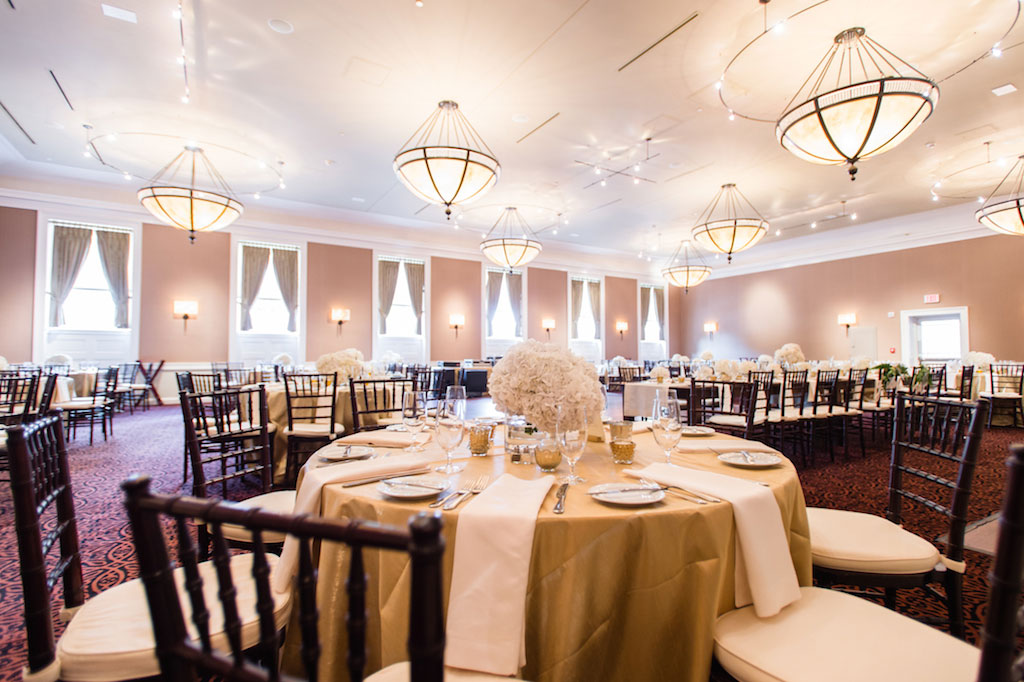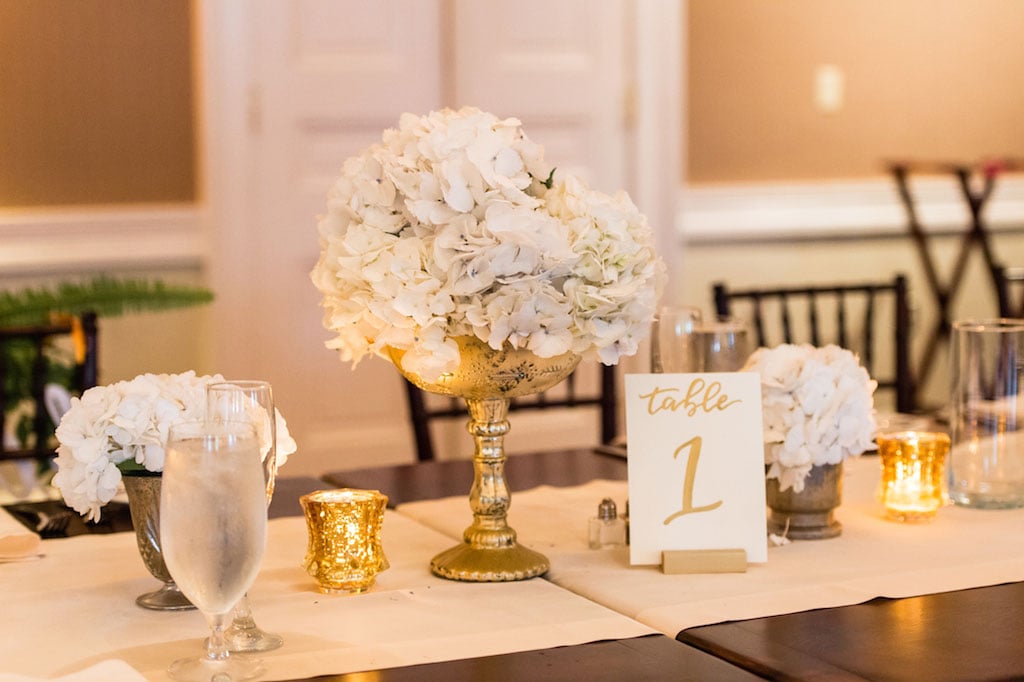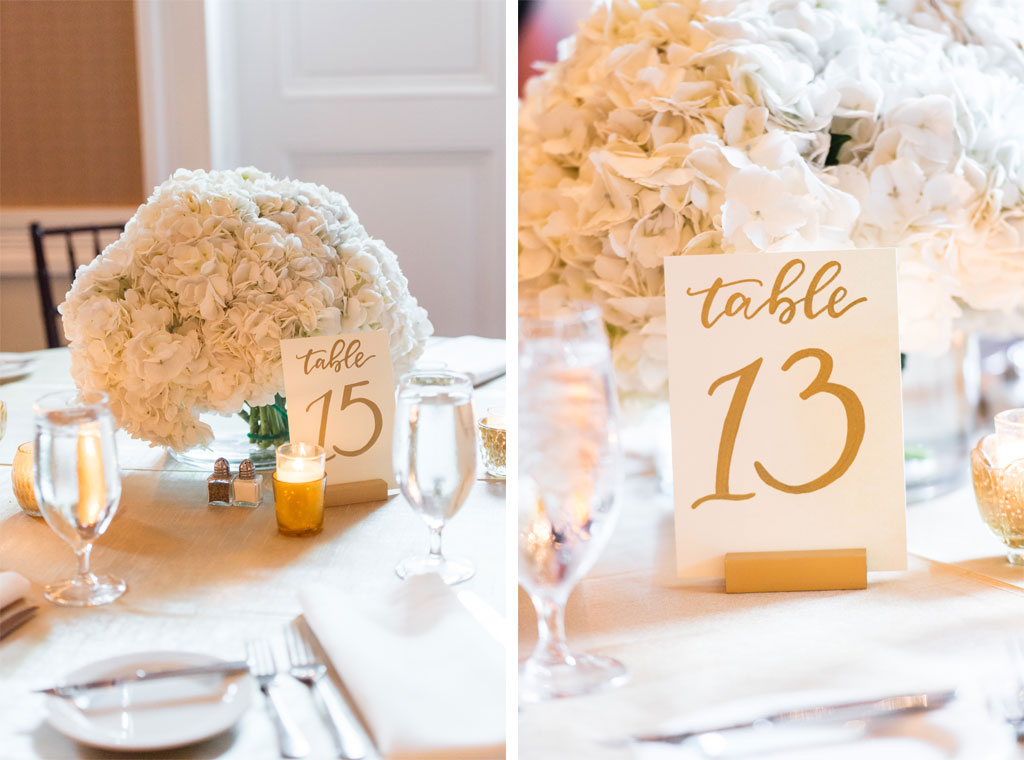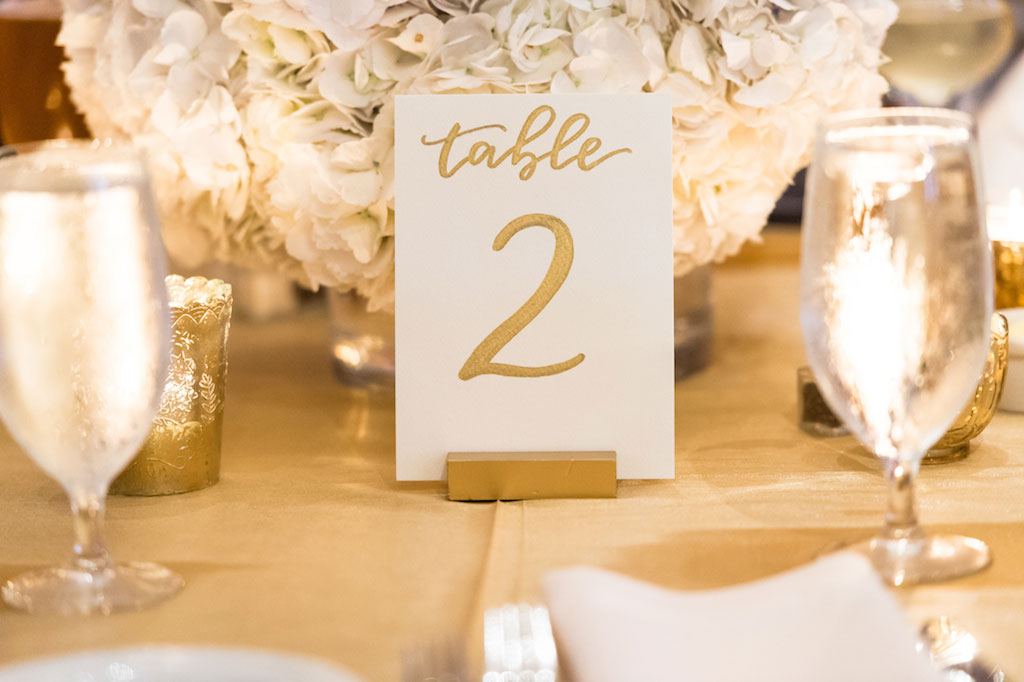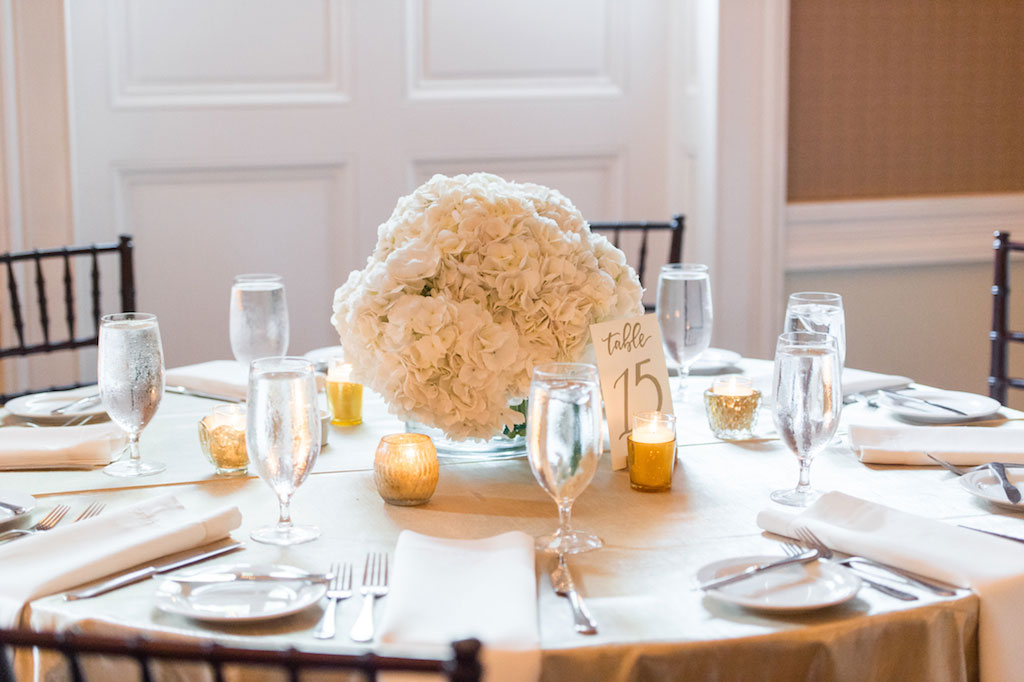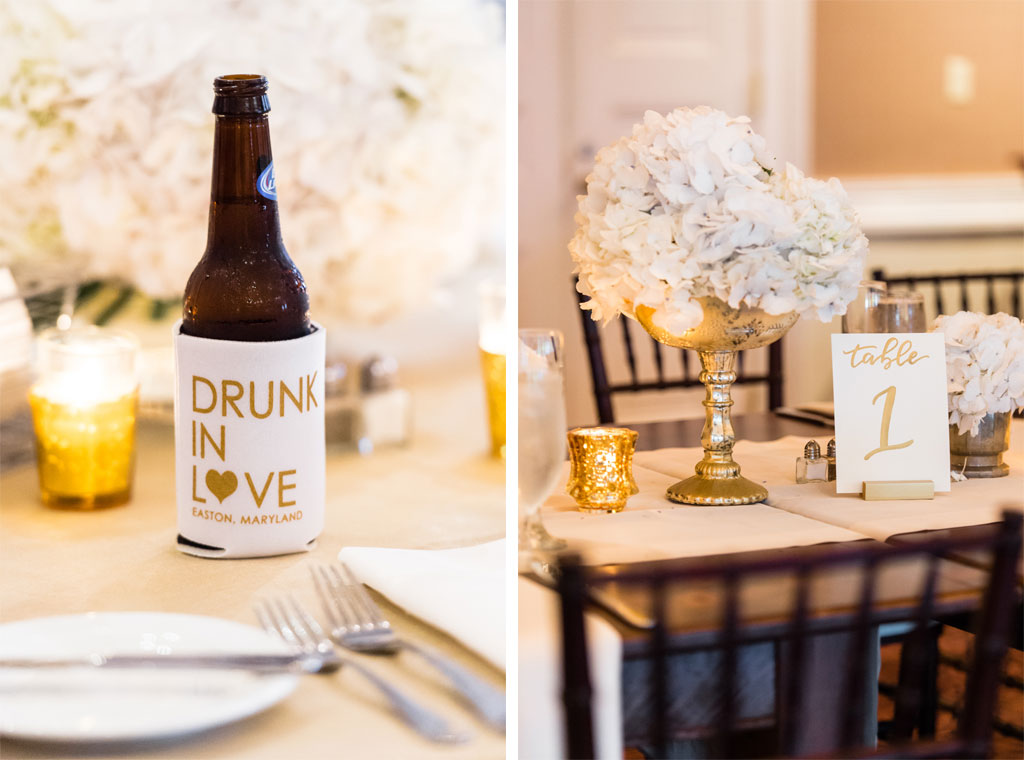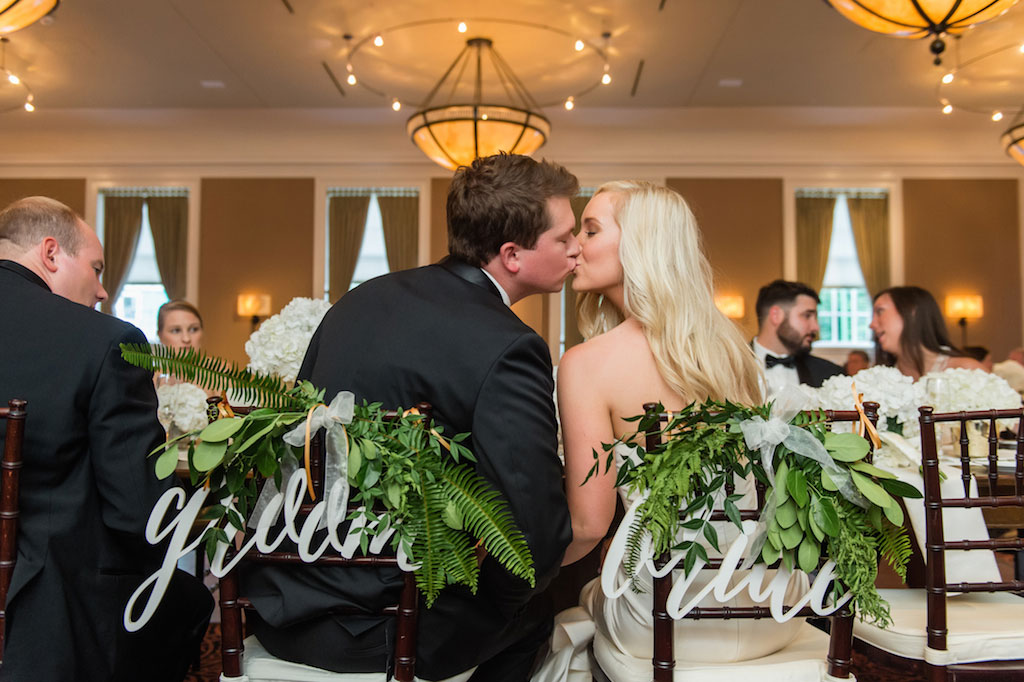 When it came to their wedding, they filled the day with white hydrangeas, Kristi's favorite flower. During the ceremony, they planned on mixing sand from Alex's native Chesapeake Bay and from Kristi's home in Cape Cod. "We didn't realize the sand was damp until we tried to pour it out during the ceremony and it got stuck," says Kristi. "We had to tap and hit and bang on the glass vases to get it to pour, and a moment that was supposed to be sentimental turned funny very quickly."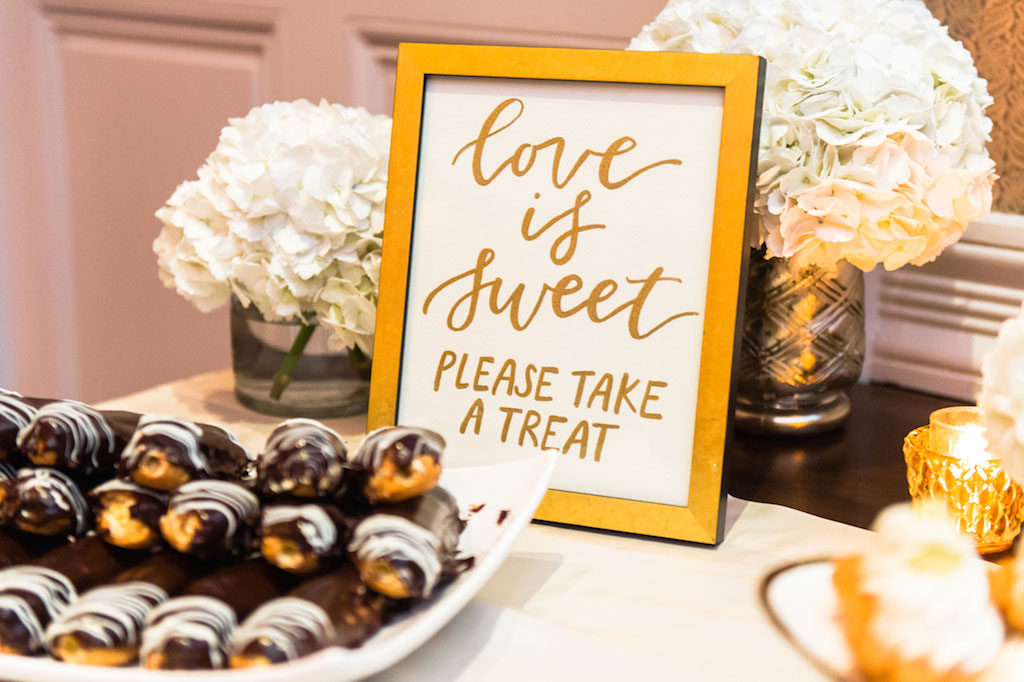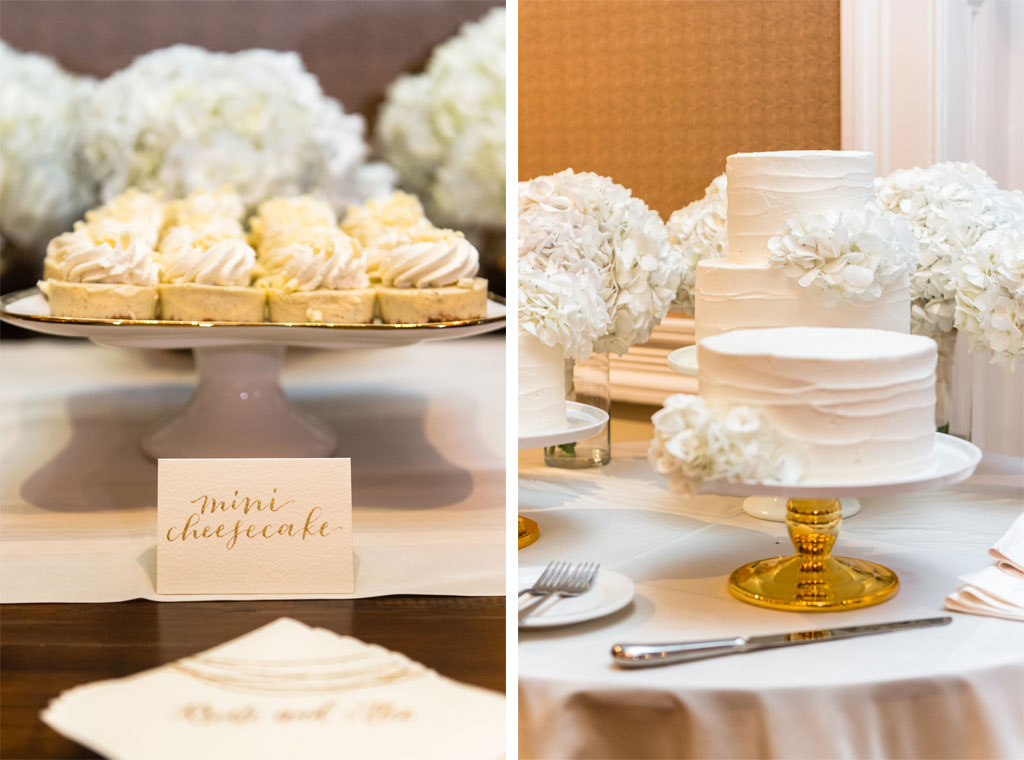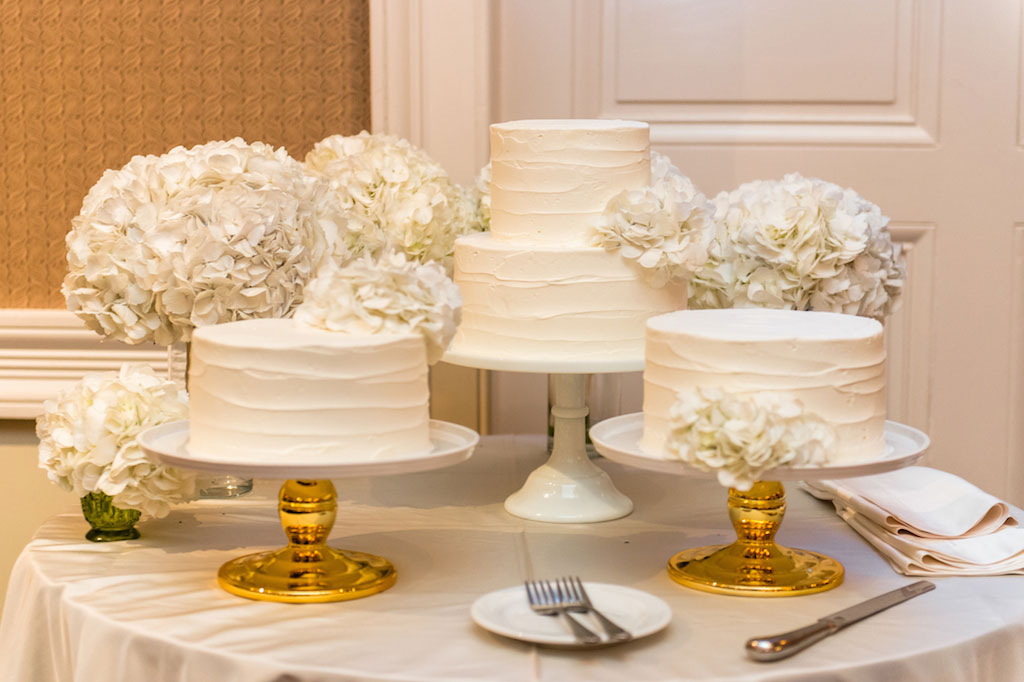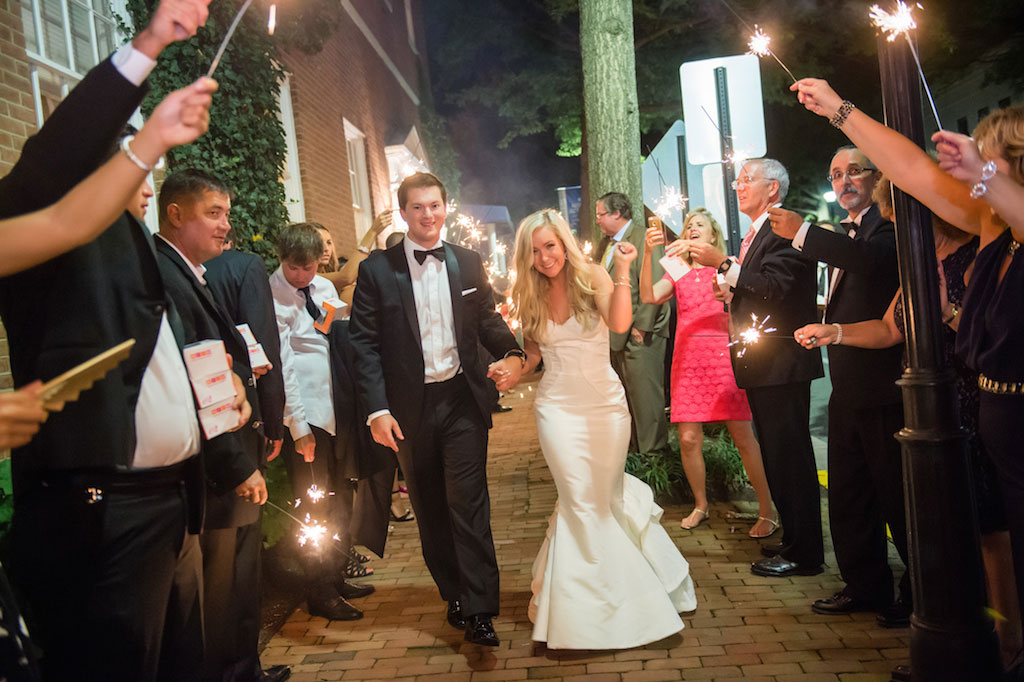 Their reception was filled with beautiful gold calligraphy, which guests joined in on, writing messages to the bride and groom with gold ink on white stones. After cutting into their strawberry and vanilla cream wedding cake, Kristi and Alex sent guests home with Dunkin' Donuts—a nod to Kristi's Massachusetts roots—before exiting under a sparkler send-off.
VENDORS
Venue: Tidewater Inn | Photographer: Lisa Boggs Photography | Event Coordinator: Wit Weddings | Bride's Gown: Oscar de la Renta, The Bridal Salon at Saks Jandel | Groom's Attire: Calvin Klein, Men's Wearhouse | Hair Dresser: Shelby Anderson Beauty | Makeup Artist: Laura Adreanna | Cake: Julie Bakes | Florist: Violets Florist by Connie Clark  | Videographer: Editing Life Videographer Buerhaus Design LLC | Music/Entertainment:Michael Bell, MyDeejay | Invitations: Winifred Paper | Calligraphy: Stephanie B.
In love with the look of calligraphy? Find the area's best stationers and calligraphers in our vendor guide.