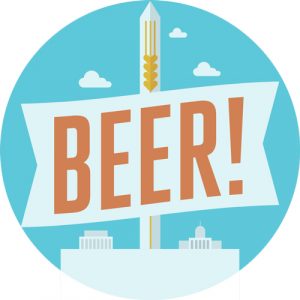 300 Tingey St., SE; 202-524-4862
A brick-and-glass building once used to manufacture ship parts is home to this Neighborhood Restaurant Group–owned brewhouse, bottle shop, restaurant, and bar featuring 20 taps—including barrel-fermented sours exposed to airborne yeast—and five casks of wide-ranging creations.
Don't miss: Forbidden Planet Dry-Hopped Kölsch; Mexican Radio Spiced Sweet Stout.
Where to find it: Brewery only.
520 Mill St., NE, Vienna; 703-865-8580
The rustic-cool space is a convenient stop on the W&OD bike trail. Offerings include up to 12 rotating, easy-drinking beers, six wines, and at least one cider on tap, plus a pub menu of small plates made with ingredients from local farmers and foragers.
Don't miss: Wasser Bohemian Pilsner; Half-Wit.
Where to find it: Restaurants and bars in DC and Virginia.
4001 Campbell Ave., Arlington, 703-578-3888 (brewpub); 1100 New York Ave., NW, 202-628-2222 (restaurant)
These large restaurants and sports bars are filled with as many folks looking for a place to watch a game as hunting for a local beer. Shirlington's large patio, two blocks from the Four Mile Run bike trail, is a great spot to people (and dog) watch while sampling Kristi Mathews Griner's mild, balanced brews. If you're heading to the DC location, leave the pup at home.
Don't miss: English Summer Ale; Amber Waves.
Where to find it: Brewery only.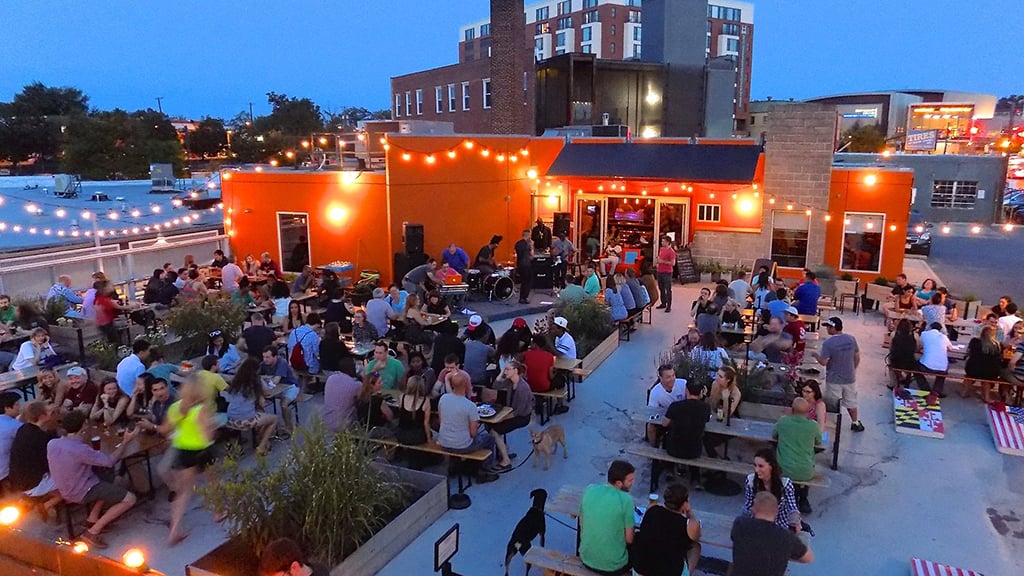 1115 East-West Hwy., Silver Spring; 301-557-9818
There are three separate spaces—an upstairs taproom, a downstairs lounge, and a 200-seat beer garden—to enjoy Jeff Ramirez's tasty beers. Hoppy seasonal brews and darker barrel-aged beers are standouts that work well with the seasonal, shareable dishes. Deejays spin every weekend, and bands play several times a month.
Don't miss: Whodunnit? Sour Red Saison; Born Bohemian Czech-Style Pilsner.
Where to find it: Grocery and liquor stores, restaurants, and bars in DC and Maryland.
5123 Baltimore Ave., Hyattsville; 301-927-2740
This restaurant and adjoining general store—which sells toys as well as beer—are home to Mike Roy's brews. Some of his best include experimental sours and strong Belgians. Check out the Roseda-beef burgers—and the funky neon mural on the roof. The brewery is on the Rhode Island Avenue Trolley bike trail and is blocks from the Northwest Branch trail.
Don't miss: Bombshell Blonde; Fantastic Voyage Bordeaux Barrel-Aged Porter.
Where to find it: Liquor stores and restaurants in DC and Maryland.
21730 Red Rum Dr., Ashburn, 571-291-2083 (brewery/tasting room); 22885 Brambleton Plaza, Ashburn, 703-327-0311 (restaurant)
The brewery's lively, rambling tasting room is home to a rotating list of 15 beers, including barrel-aged brews poured only there plus live music Friday and Saturday night. At Brambleton Plaza, a full-scale restaurant serves a slew of burgers, sandwiches, and bar snacks.
Don't miss: My Imaginary Girlfriend IPA; Meridian Kölsch.
Where to find it: Liquor stores, bars, and restaurants in DC, Maryland, and Virginia.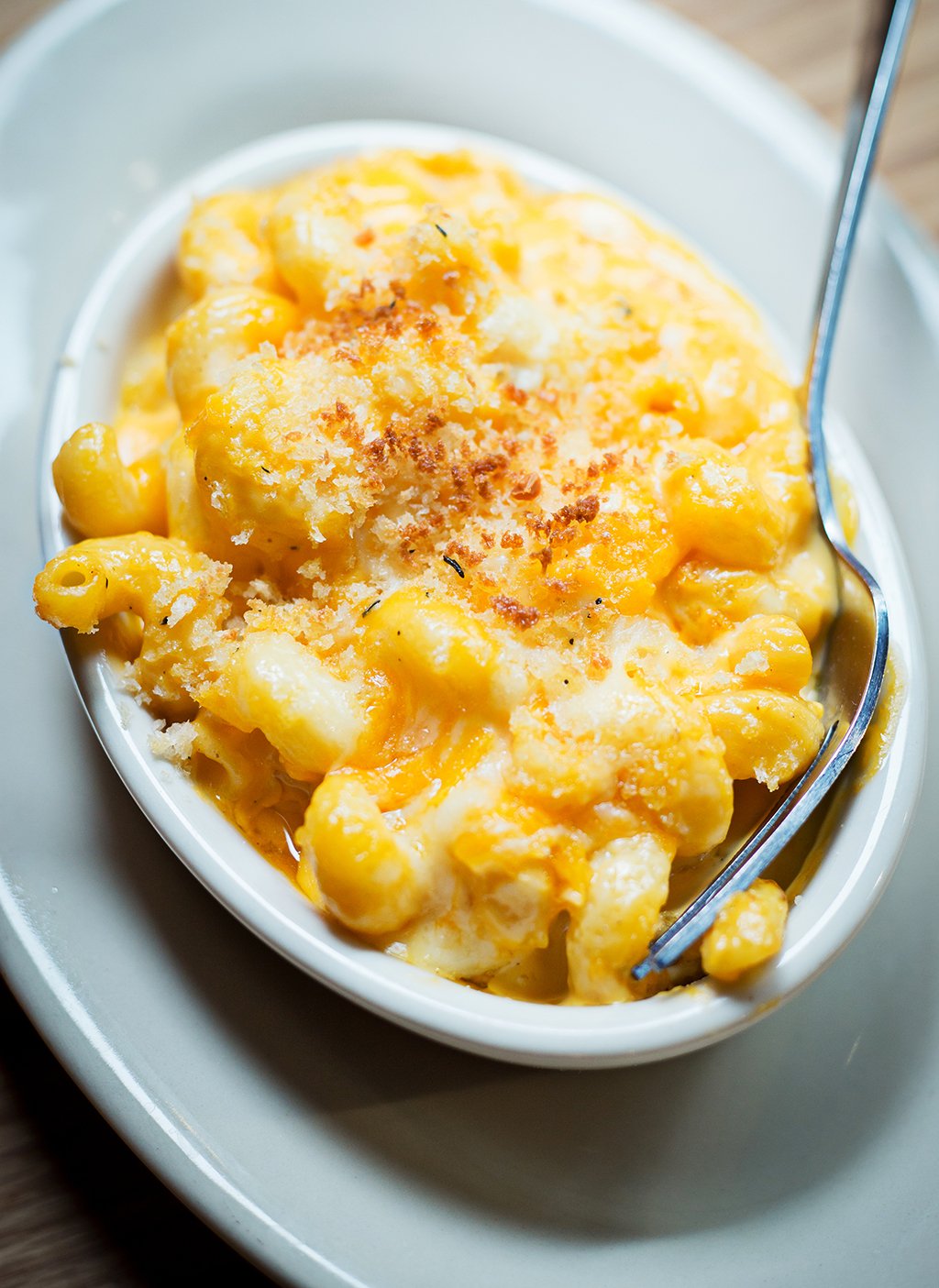 444 W. Broad St., Falls Church, 703-942-6840 (brewpub); 2218 Wisconsin Ave., NW, 202-791-0389 (taproom)
Bill Madden's cask-conditioned ales and juicy IPAs are highlights at both locations, which also offer comforting pub fare. Falls Church's patio, two blocks from the W&OD bike trail, hosts dog-friendly happy hours (and half-price growler nights) on Tuesday. The Glover Park taproom features guest beers and ciders from regional producers.
Don't miss: Kellerbier Kölsch; Orange Whip IPA.
Where to find it: Restaurants and bars in DC and Virginia.
624 T St., NW, 202-607-2337 (brewpub); 920 Girard St., NE, 202-526-5904 (production house)
Known for historically inspired beers, Nathan Zeender is one of the few locals making foeder beer—aged in wine casks inoculated with a culture of wild yeast and bacteria. Only the brewpub has a kitchen and dog-friendly patio, and only the Brookland production house has a bathroom piano—and is a block off the Metropolitan Branch bike trail.
Don't miss: Ornithology Grisette; Häxan Robust Porter.
Where to find it: Bars and restaurants in DC and Maryland.
42264 Leelynn Farm La., Leesburg; 703-779-7407
Jonathan Staples's 52-acre estate includes a hop farm and processing facility plus a large production brewery and tasting space. The covered patio is a lovely place to watch the sun set while sampling up to 20 beers on tap. Friday through Sunday, the kitchen serves a barbecue menu by Bryan Voltaggio.
Don't miss: Double IPA; Citra Weiss.
Where to find it: Brewery only.
This article appears in our August 2016 issue of Washingtonian.