Photographed over the course of two fashion-packed days at Alexandria's Union 206 studios, our annual Style Setters list proves that substance and sartorial know-how are not mutually exclusive.
The Athlete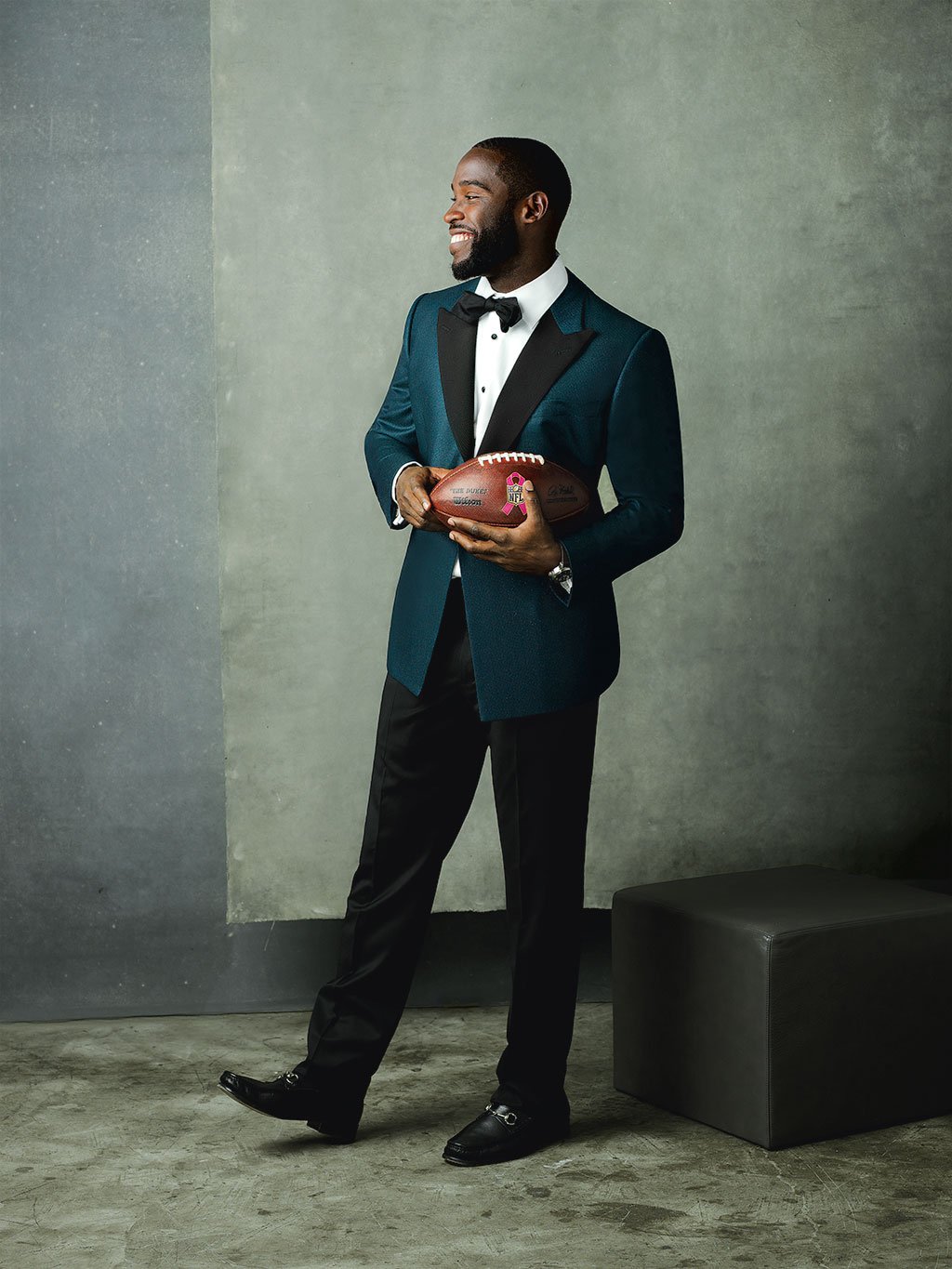 Pierre Garçon
At work, Pierre Garçon's attire requires shoulder pads and a jersey, meaning the Redskins wide receiver's way to stand out is via his trademark effusive smile. It's different off the field. His annual White Party is a hot ticket, drawing ivory-clad notables to raise money for the Boys & Girls Clubs—this year, rapper Doug E. Fresh gave a surprise performance. Don't assume that Garçon, 30, is always monochromatic: Dark T-shirts with neutral jackets are a favorite post-game look.
I try to mix it up when I'm not required to wear burgundy or gold.
The Consultant
Michael Dumlao
"An environment is only ever as conservative as you let it be."
As the DC consulting megafirm Booz Allen Hamilton embraces the emerging tech economy, it's also shifting its image: You can't look like a Brooks Brothers drone when your new competitors are omnicultural twentysomethings sporting man buns. So it's perhaps no accident that the person tapped to lead the corporate refresh is a gay Filipino-Australian immigrant who occasionally wears heels to the office. As Booz Allen's first-ever outward-facing director of brand, Michael Dumlao, 36, has already shaken up workplace culture by bringing the new "dress for your day" attire code to life. Colleagues may not all be rushing to mimic his Edwardian collars and pink leather jackets, but it's a start.
The Master of Detail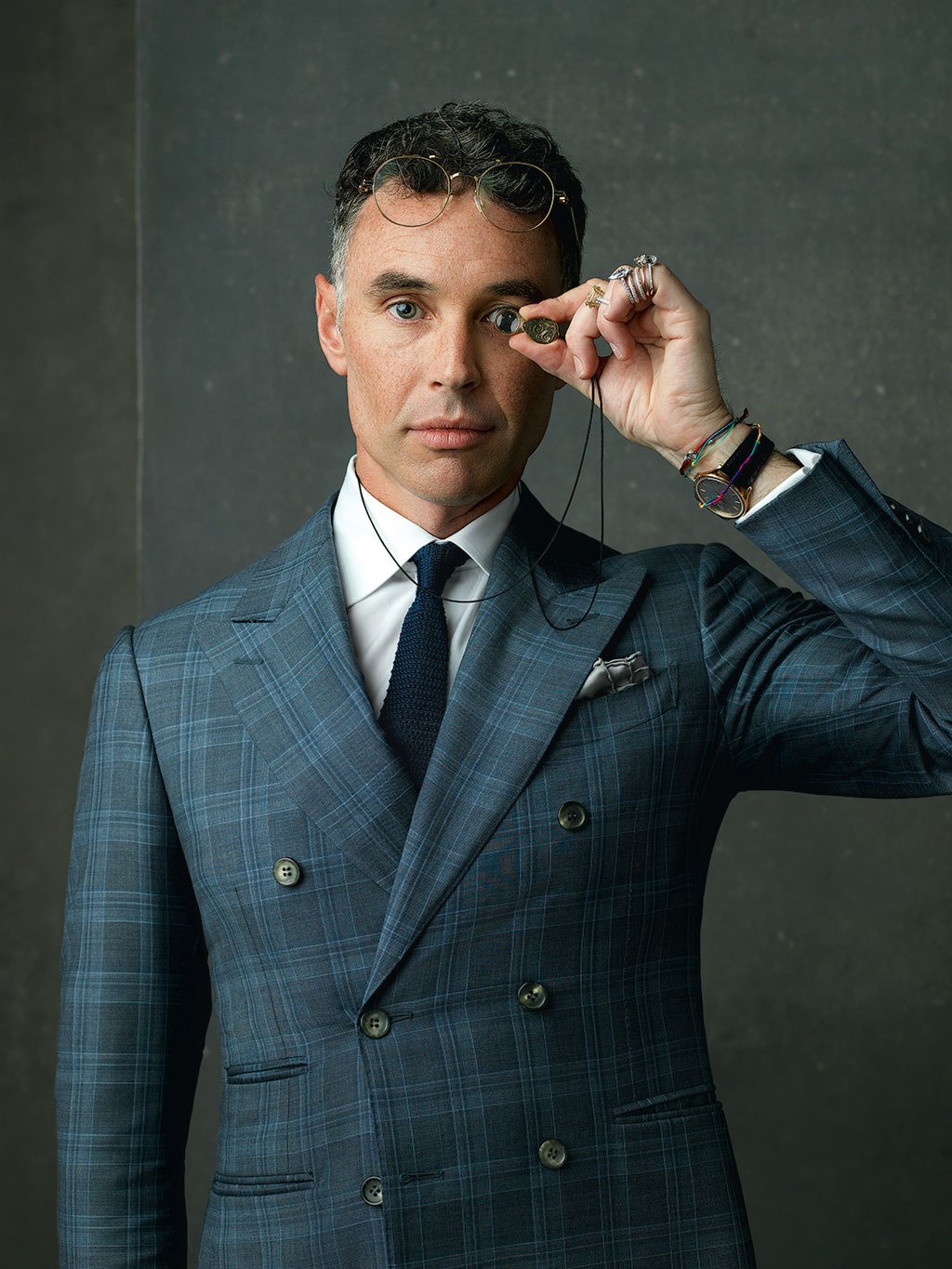 Colin Shah
Colin Shah sells discreet luxury to discreet people. As head of the family business Shah & Shah Distinctive Jewelers—he previously did stints as an Army gunner and a high-end personal trainer—Shah, 41, trades in bespoke fine jewelry for a private roster of clients. Spot him downtown and he might pass as another suit-clad nine-to-fiver. Only when you come close enough to talk—or perhaps peer at a flawlessly cut $250,000 diamond—do you notice the playful nods to fashion: a string bracelet paired with a vintage Rolex, peaked lapels on a double-breasted Cucinelli. And that's exactly how he wants it.
The East Winger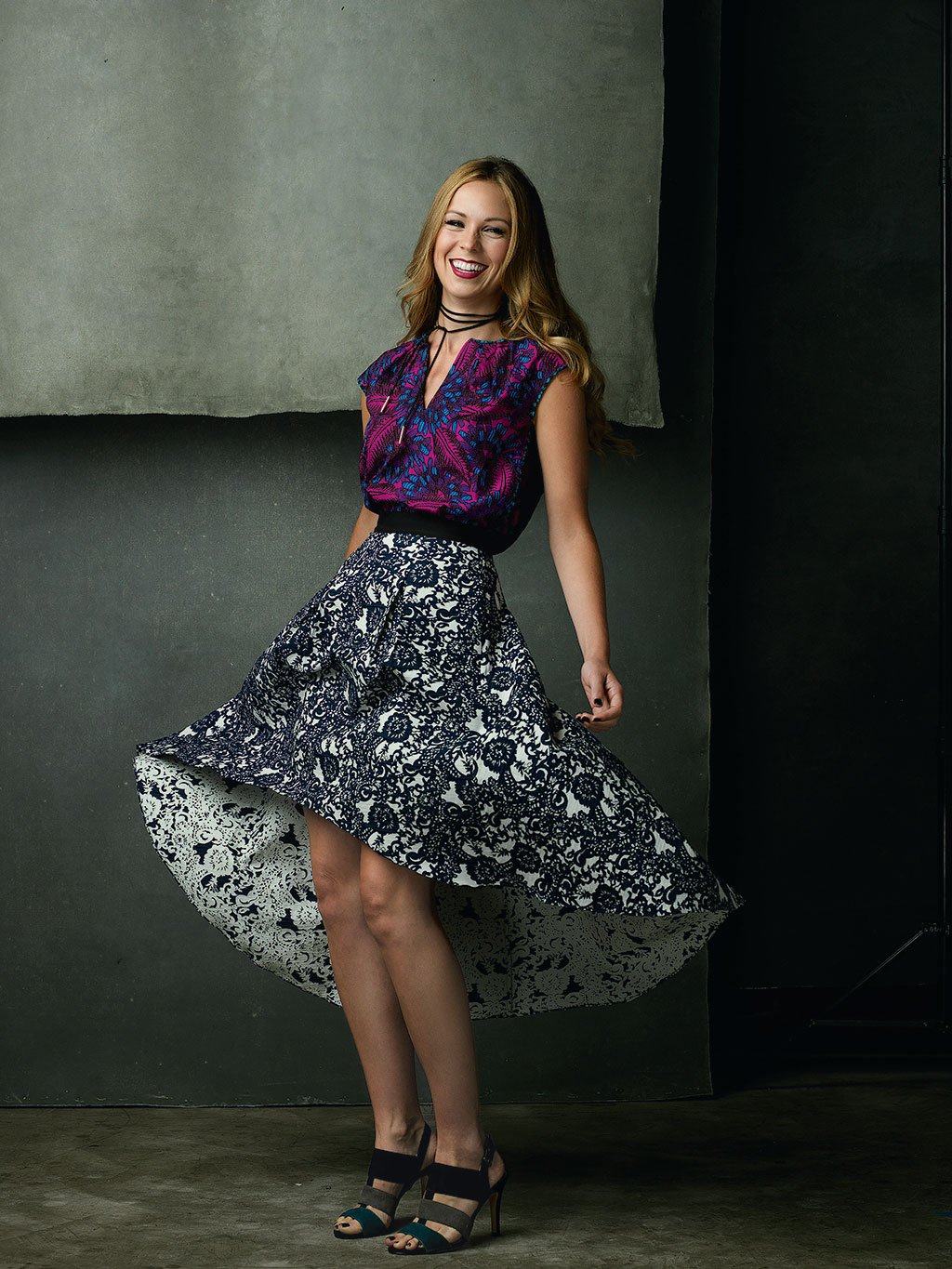 Joanna Rosholm
She may have been in heels for this photo shoot, but most mornings, Joanna Rosholm wears wedges or flats—necessary when you're press secretary to Michelle Obama, the First Lady responsible for the "Let's Move!" campaign. Some days, Rosholm is overseeing children's activities on the White House lawn; on others, she's brainstorming viral vines. Regardless of schedule, a deft ability to mix prints, layer crop tops over column dresses, and, yes, find comfy shoes that still look cute has earned the 31-year-old serious sartorial cred in an East Wing that will already go down as one of the most stylish in history.
Whatever you wear, you shouldn't be thinking about it once you get to work.
The Philanthropist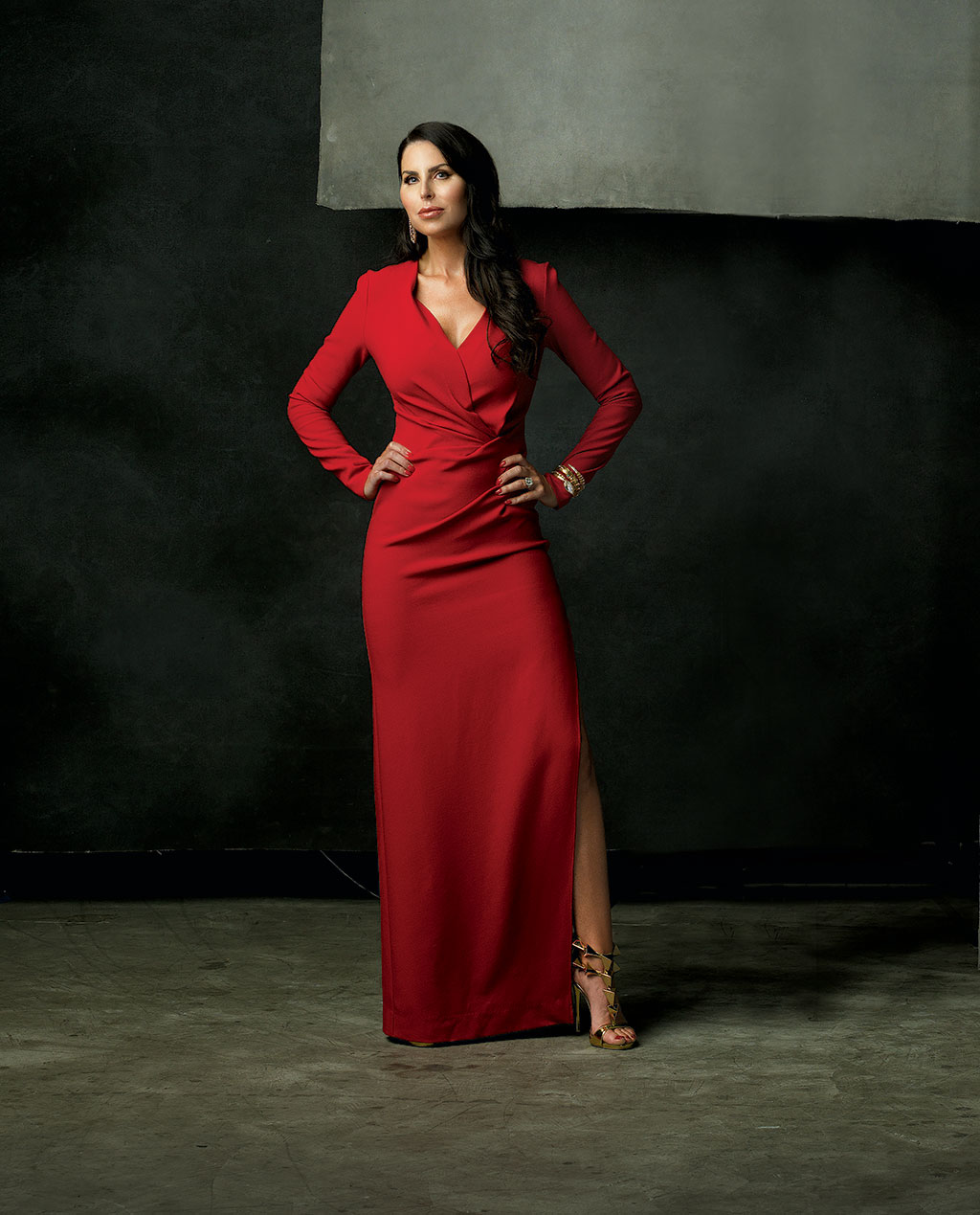 Amy Baier
Amy Baier's elder son underwent his first open-heart surgery at 12 days old. Children's National Health System saved his life. Now Baier spends her time ensuring that the hospital can do the same for other sick kids. As vice chair of the medical center's foundation board, she has chaired the annual Children's Ball three times; husband Bret Baier, chief political anchor for Fox News, emcees. The 2014 gala alone raised $10.8 million. Amy, 38, hits at least ten black-tie events a year, and her dedication to a cause is as fierce as the form-fitting gowns and sky-high heels she favors for evening attire.
I want to look good when I go out, but I'm going out for a purpose.
The Social Media Star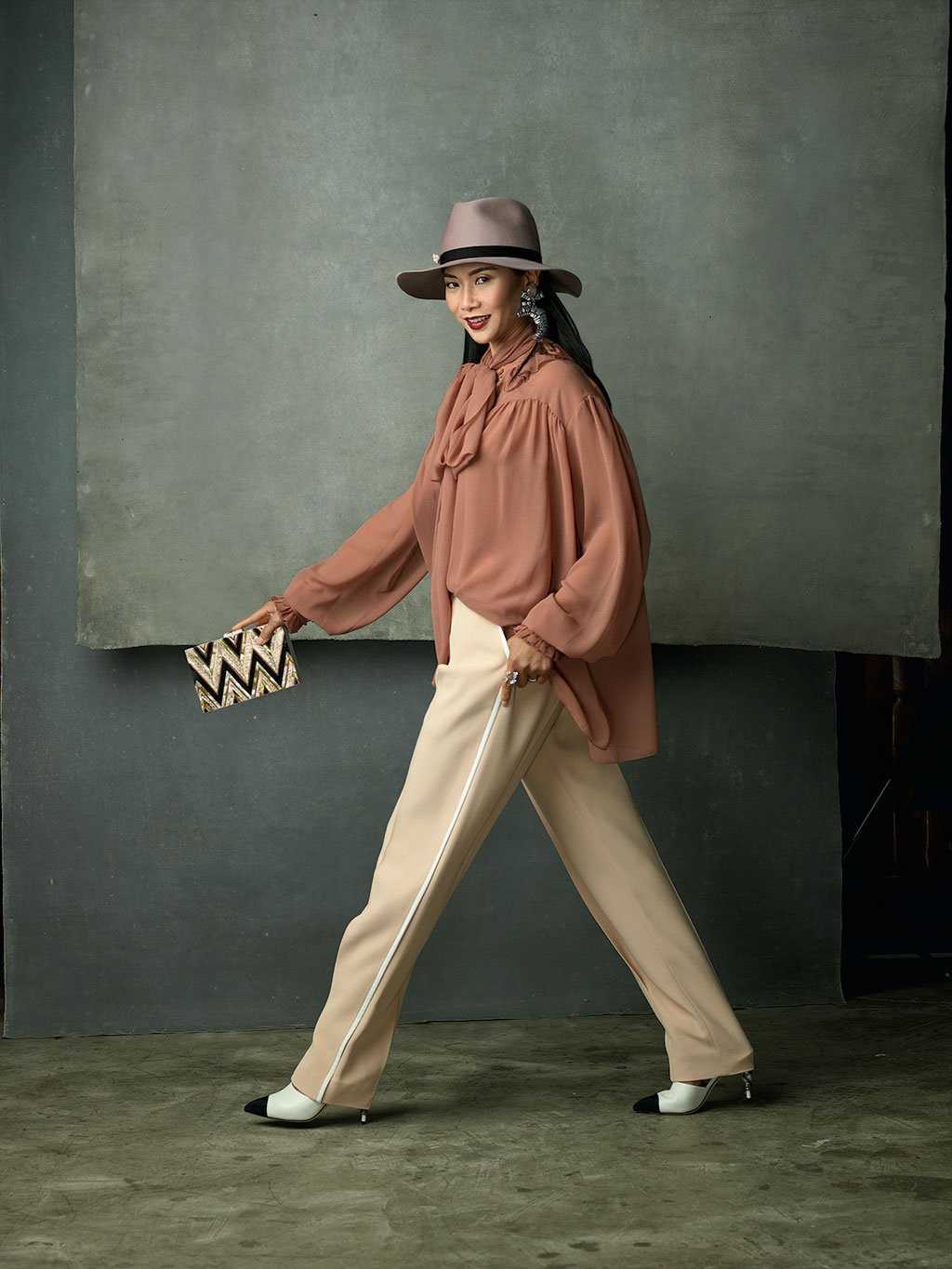 Holly Pan
According to Holly Pan, "good Asians" don't pursue fashion—they become accountants or lawyers. So after she moved to the US from China to get her MBA, she took a financial-analyst position with AOL. When she left the corporate world to raise her family, her thoughts returned to her first love: designer clothing. Pan, now 42, started hanging out in a Chinese online fashion forum, where the community encouraged her to blast the outfit snaps she was posting to the world at large. A quick follow of her fashion-mag-fantasy #OOTDs on Instagram (she's @petiteflowerpresents) proves she knows what trends are coming next, and she'll be wearing them long before you are.
The Creatives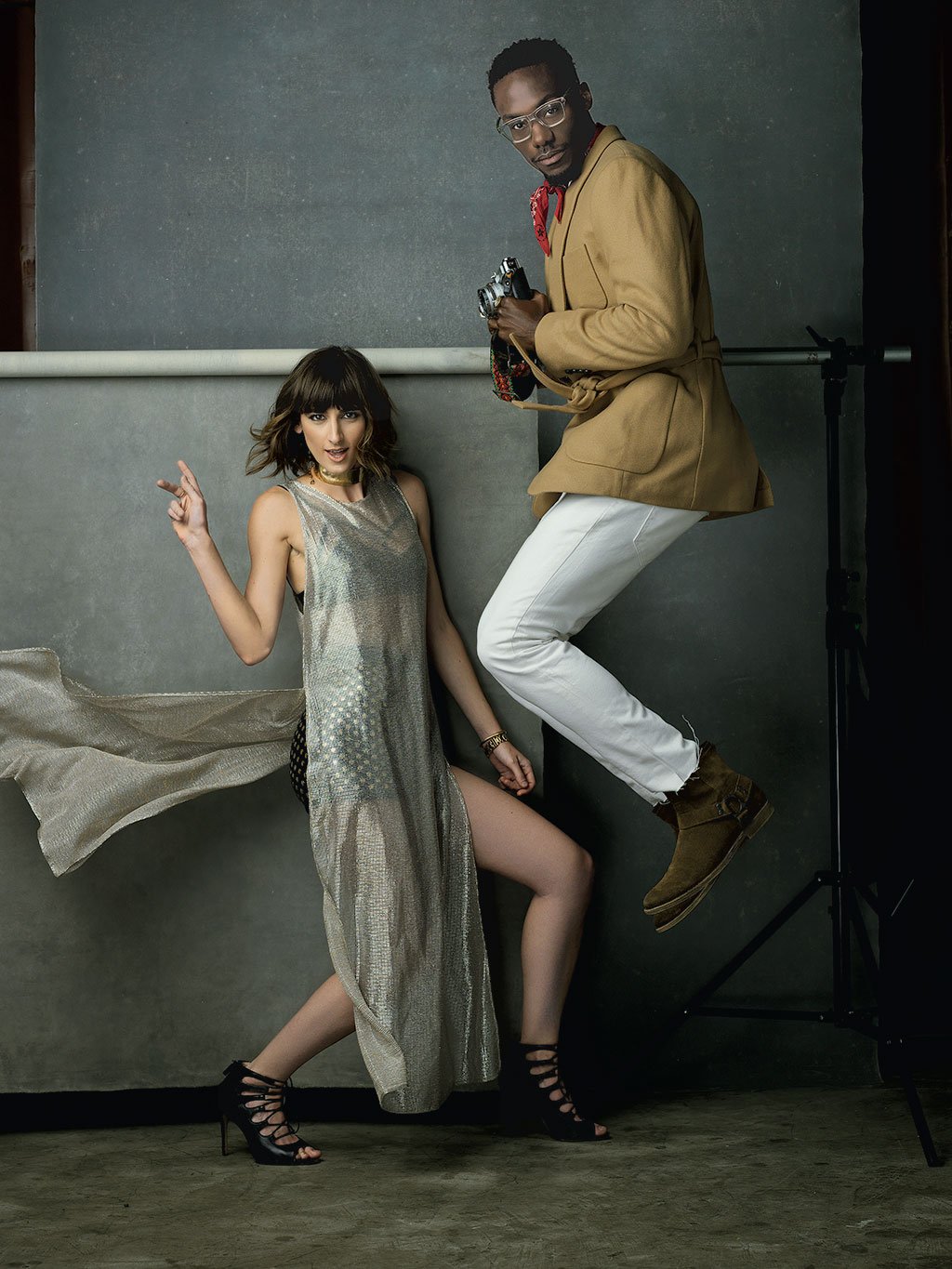 Kate Warren and Tamon George
Kate Warren's first Washington job wasn't so stylish: She worked at a health-policy consulting firm. Side gigs photographing fancy parties started as her creative outlet but quickly turned into a full-time career. Today, at 27, she's one of the most exciting photographers in the area, with work showing up on a Pfizer billboard in New York City and in Harper's Bazaar Arabia, among other places not typically associated with DC shooters. The strategy behind her almost manic-pixie wardrobe of androgynous separates is clear: The more you remember her, the more likely you are to reach for her business card.
Tamon George, 28, is a dapper Instagram darling, posting inviting vignettes of DC life and masterfully minimalist outfits in equal measure. He puts his social-media skills to use as one half of the content-strategy firm Creative Theory, where he and business partner Gary Williams create campaigns for real-estate developers such as Edens and fashion brands including H&M. The personal projects are also piling up: On camera, look for George in a Mercedes-Benz ad this fall; behind the lens, T-Mobile booked him to produce Instagram images for a Washington and Baltimore campaign.
The New Face of Retail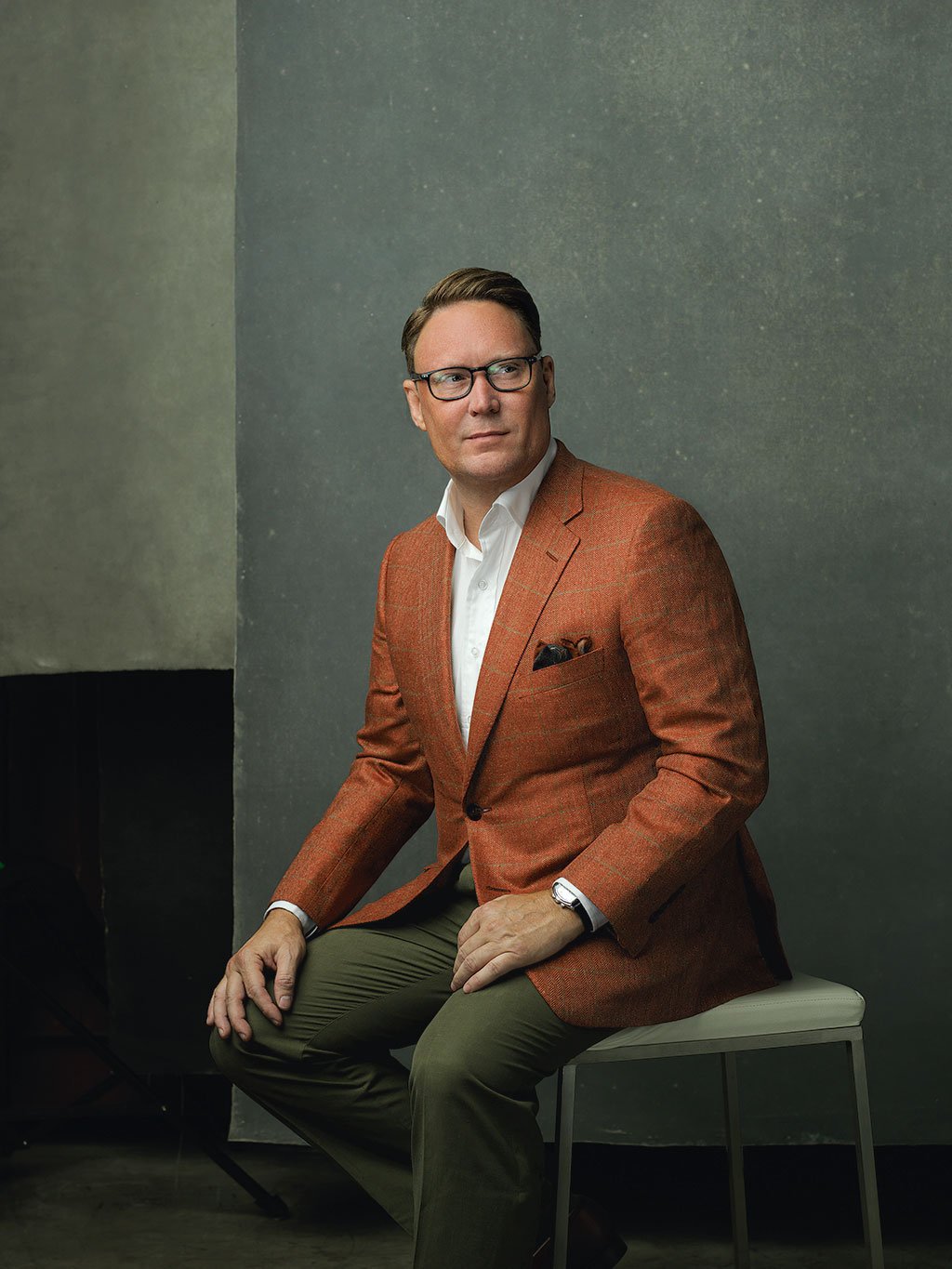 Timothy R. Lowery
Dior, Gucci, Louis Vuitton . . . . You may have just started noticing the critical mass of luxury stores just north of Chinatown, but Timothy R. Lowery has been thinking about it since 2003. As general manager of CityCenterDC, Lowery, 48, oversees everything from leasing retail spaces to casting supermodel Coco Rocha in advertising campaigns. His biggest task—convincing Washington's wealthy to come from the suburbs to do their spending downtown—is a tall one, and the Nashville-born charmer relies on a crisp mix of classic suits and immaculate grooming (he gets his hair cut every 14 days) to project a put-together yet approachable look while out spreading the gospel.
We are changing the dynamic of downtown DC.
The Mogul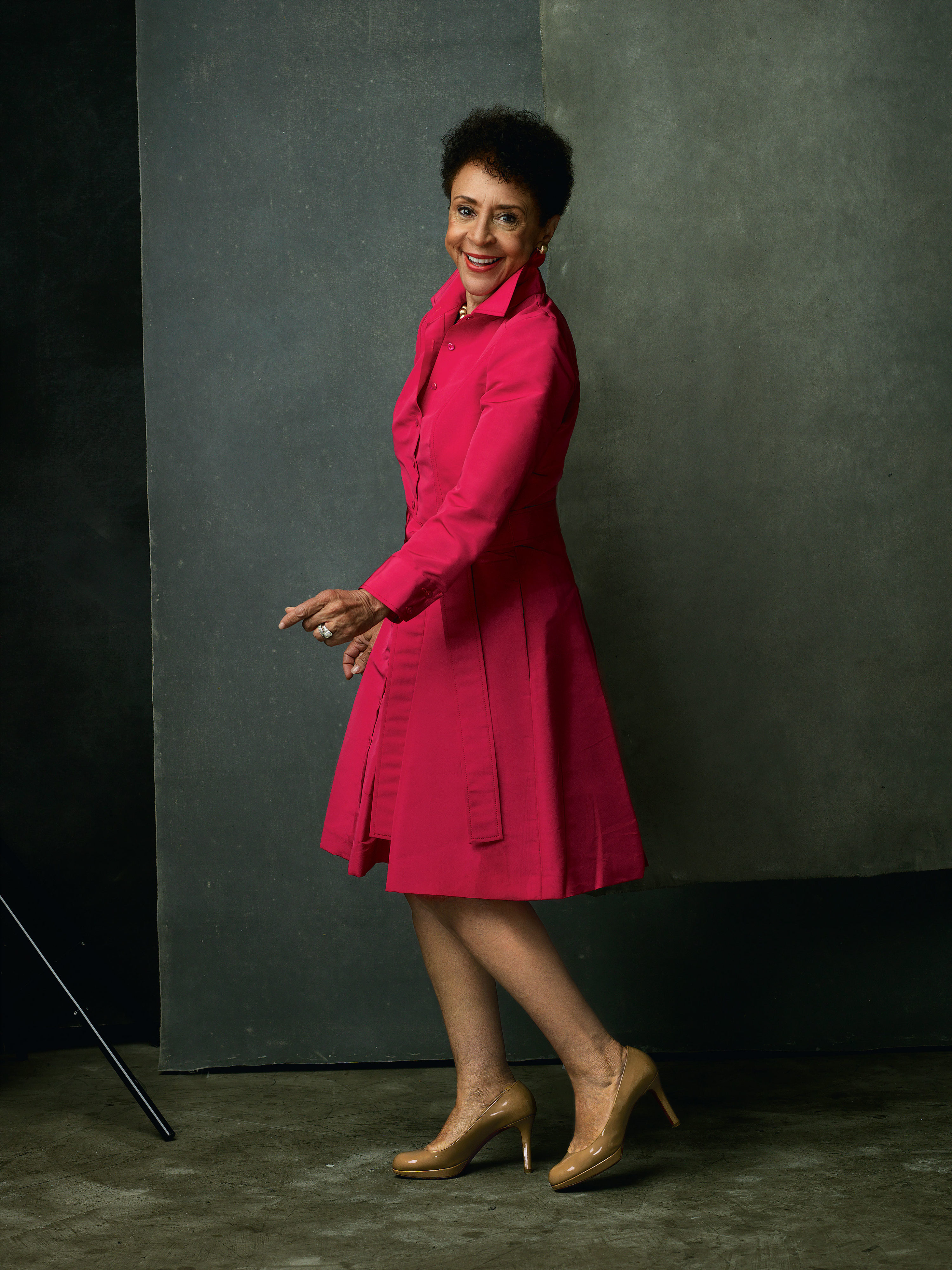 Sheila C. Johnson
We know the story of Sheila C. Johnson the businesswoman. America's first African-American female billionaire made her fortune building, then selling, BET. She has since opened luxury resorts, become part owner of three Washington sports teams, and financed several films. Less familiar is the story of Sheila Johnson the fashion enthusiast: She donated a $7-million exhibit space to New York's Parsons School of Design and created a line of silk scarves featuring her travel photography. Johnson, 67, relies on designers such as Carolina Herrera and Oscar de la Renta for a classic yet understated look that keeps the focus where it should be: on the words coming out of her mouth.
You don't want to wear anything that takes away from your power.
Photography: Dean Alexander Photography. Hair & Makeup: Ryan Krasney of Blend Makeup Artistry. Furniture courtesy of Room & Board. Fashion Assistant: Caroline Cunningham. 
This article appears in the September 2016 issue of Washingtonian.