1. Art on the Avenue
Del Ray, Alexandria, October 1
More than 50,000 visitors stroll down Mount Vernon Avenue as the neighborhood lines the street with music stages, culturally diverse cuisine, kid-friendly activities including magic and puppet shows, and of course, a pie-baking contest. You can even get a head start on Halloween decorations with pumpkin-painting and scarecrow-stuffing stations among the hundreds of art vendors—from jewelers and sculptors to soap makers and woodworkers.
2. "Forced from Home"
Washington Monument, October 1–9
There are more than 65 million refugees across the world, a crisis so immense that it's easy to forget that behind those numbers are real people. The humanitarian organization Doctors Without Borders created this outdoor exhibit on the Mall to refocus attention toward those individuals fleeing war and persecution, using interactive technology to tell the stories behind the statistics and to show what it's like when you have to leave everything behind. Free.
3. "Four Seasons"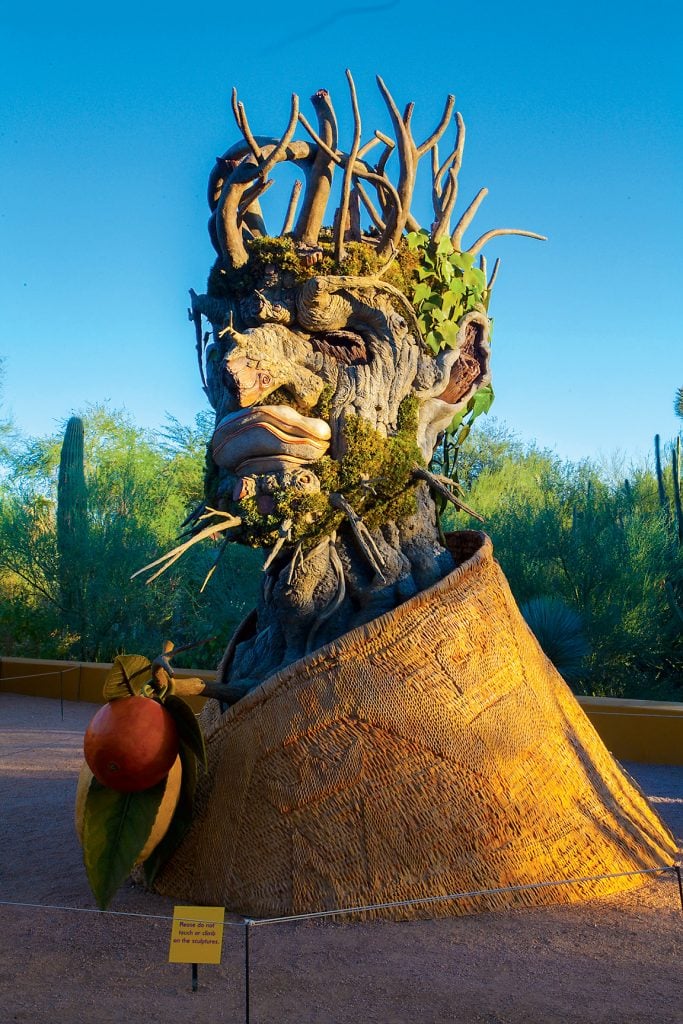 Hillwood Estate, Museum & Gardens, October 1–March 31
You may have seen Renaissance painter Giuseppe Arcimboldo's strange portraits of people made from fruits and vegetables before—but not like this. Sculptor Philip Haas uses those works as the basis for his lushly verdant, 15-foot-tall models, on exhibit through March so visitors can see the changing seasons reflected in the artwork and its surroundings. $18 suggested donation.
4. How Many Scares Can You Handle?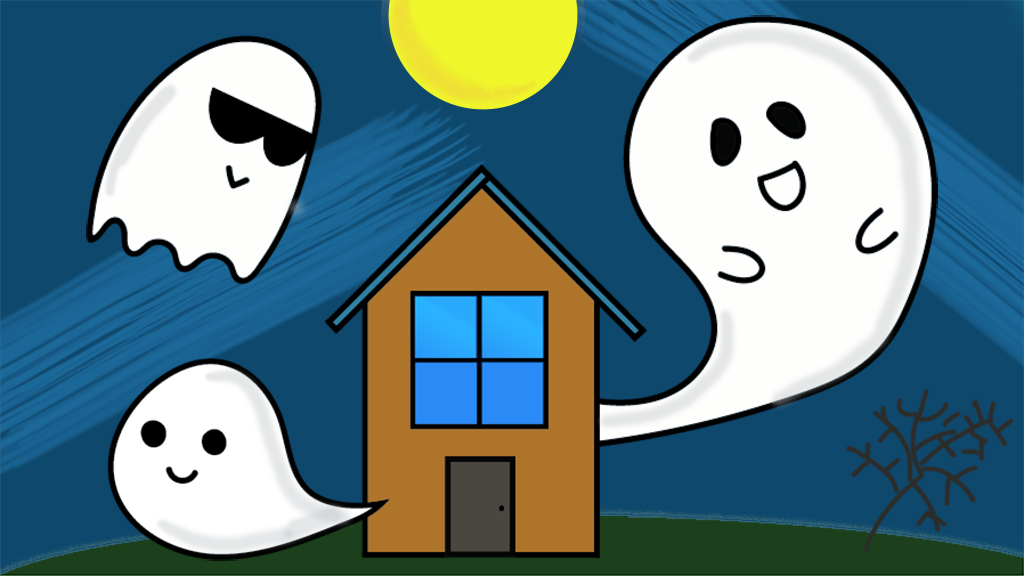 A fright index of Washington's most haunted Halloween activities:
Soul Strolls
Congressional Cemetery, October 21–22 and 28–29
Costumed historical interpreters give a tour of the cemetery and its residents, such as William Thornton, the physician known for trying to resurrect George Washington's corpse. $20.
Scare level: Beware of zombie Presidents.
Laurel's House of Horror
Laurel Mall Shopping Center, September 23–November 5
Certified ghost hunters have confirmed that this abandoned movie theater is in fact haunted—and if that isn't enough to spook you, the dark mazes, clowns, and "butcher shop" should do it. $25.
Scare level: You had me at clowns.
Shocktober
Paxton Campus, Leesburg, September 30–October 30
A 19th-century Victorian mansion features 32 rooms of horror—including a three-minute "burial" in which the brave can experience the terror of being buried alive. $30 (plus $5 surcharge for "burial").
Scare level: Not for the claustrophobic.
Scream City
RFK Stadium/DC Armory, October 7–November 5
With animatronic spiders, the stench of rotting corpses, and plenty of blood and guts, this might be the most elaborate haunted house in Washington. Thrill seekers have two flavors of fright: the "Slaughter Factory" or "Exorcism Estate." $30 to $40.
Scare level: Why did we do this to ourselves?
5. The Curious Incident of the Dog in the Night-Time
Kennedy Center, October 5–23
The New York Times called this Tony Award-winning play based on the bestselling novel "one of the most fully immersive works ever to wallop Broadway." That's because each piece of the production—from the dark, angular set design to the techno score—is used to depict the heightened senses of a brilliant 15-year-old on the autism spectrum as he tries to solve the mystery of his neighbor's murdered dog. $39 to $119.
6. Seret DC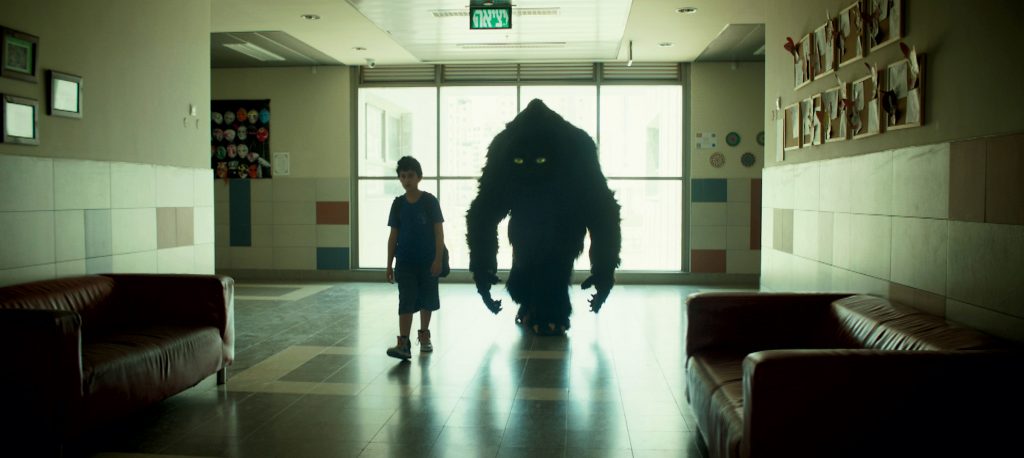 Edlavitch Jewish Community Center of Washington, DC, October 5–9
If you've come to believe that the only movies released seem to be either sequels or about superheroes, maybe it's time to check out another country's selection. This festival is playing the top films from the past year of Israeli cinema, and the lineup—including Abulele, a childhood drama featuring a mythical monster, and Atomic Falafel, a farce about Iranian nukes—is definitely different than what you can find in the multiplex. $13.50 per screening.
7. Double Exposure Investigative Film Festival
Various venues, October 6–8
Last year's inaugural festival gave audiences an early look at the eventual Academy Award winner for best picture, Spotlight. Even if the follow-up doesn't include any Oscar bait, there's still lots to get excited about, such as Abacus: Small Enough to Jail, from Hoop Dreams director Steve James, which looks at a tiny Chinatown bank that was the only US financial institution to be criminally charged after the 2008 crash. Expect discussions with heavy hitters, too, including "Panama Papers" reporter Jake Bernstein. $15 (festival passes $75 to $250).
8. VelocityDC
Sidney Harman Hall, October 7–8
A single evening at this local dance festival offers more kinds of movement than you might see all season, featuring companies and choreographers devoted to an expansive range of genres, from ballet, jazz, and tap to hip-hop, Indian, and DC's own brand of East Coast swing. The Washington Ballet joins several other troupes for the performance, while more take to the sidewalk and cafe windows as part of the festival's site-specific works. $18 to $30.
9. All Things Go Fall Classic
Yards Park, October 8
The name of this music festival refers to the lyrics of Sufjan Stevens's beloved 2005 song "Chicago." That and the music scene it sprouted from strongly influenced the four native Washingtonians behind this concert. They launched their music blog, All Things Go, ten years ago, and the festival debuted at Union Market in 2014 to 3,000 attendees—this year it expects 12,000, with a bigger venue and acts such as Passion Pit, Sylvan Esso, and Maryland-born Ace Cosgrove. $75 to $99.
10. Playing Through the Whistle by S.L. Price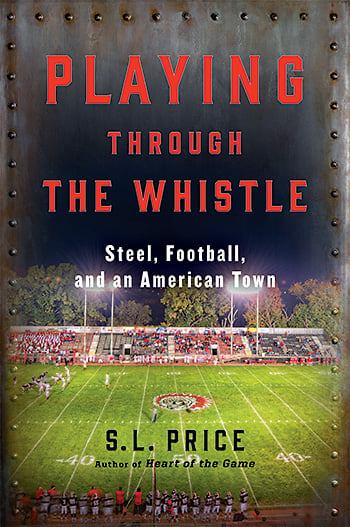 Politics and Prose, October 9
In his new nonfiction book, local writer S.L. Price takes us across the Pennsylvania border to the town of Aliquippa for a tale about the fall of the steel industry and the rise of a high-school football team. A senior writer for Sports Illustrated, Price intertwines the history of this company town—its bosses, workers, and unions—with the legacy of its local team, in what sounds like a more socioeconomically focused version of Friday Night Lights. Free.
11. W. Kamau Bell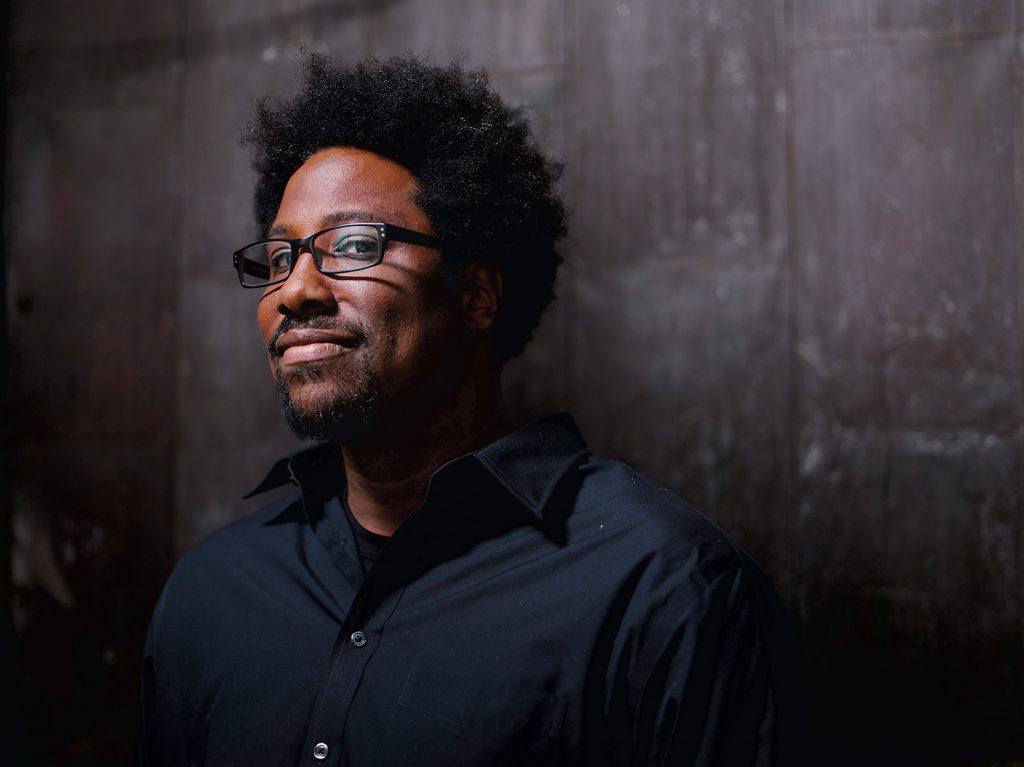 Sixth & I, October 13
This outspoken standup comic traded up when his FX show, Totally Biased With W. Kamau Bell, was canceled in 2013. Earlier this year, his politically tinged act landed him his own CNN travel series, The United Shades of America, plus an Emmy nomination for his blunt exploration of race across the country. We're sure he'll have plenty to say when he ventures into these parts in the heat of election season. $25.
12. Creative Time Summit
Lincoln Theatre, October 14–16
Formerly held in New York, Stockholm, and Venice and broadcast across the globe, this three-day art-and-social-justice conference comes to town with the theme "Occupy the Future." Keynote speakers (including Washingtonian and punk-rock legend Ian MacKaye and intersex artist Vaginal Davis), musical performances, and breakout sessions are set to address the election, gender and sexuality, social movements such as Black Lives Matter, and more. $100.
13. "Ragnar Kjartansson"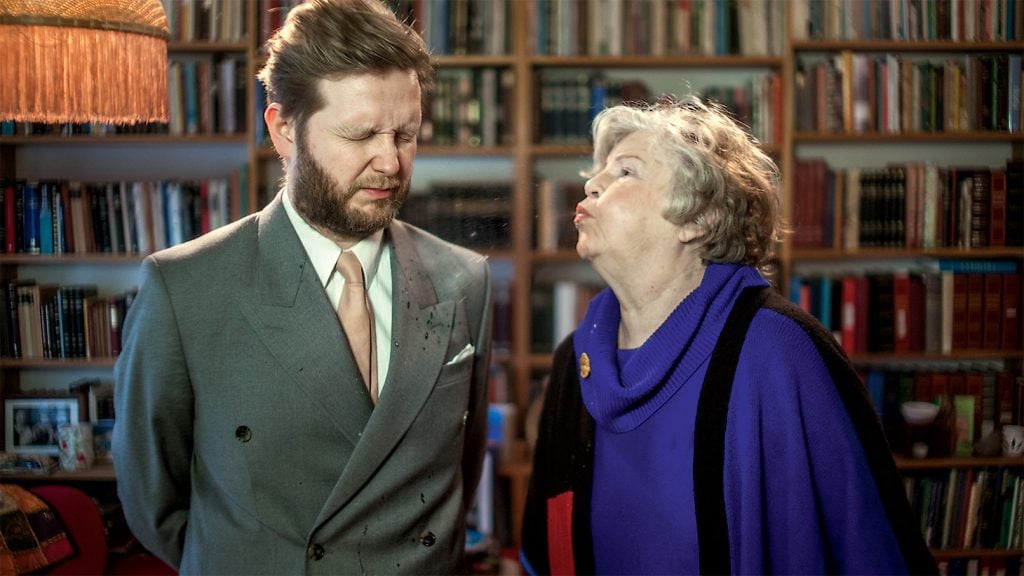 Hirshhorn Museum, October 14—January 8
Every five years, Icelandic artist Ragnar Kjartansson makes a video in which his mother repeatedly spits on him—for art's sake. It was his debut piece when he filmed it in 2000, and he's since developed a new style of visual art he likens to "tableaux vivants." Some are funny, others upsetting, all bizarre. In one performance, he paints 144 portraits of a friend in a Speedo; in another, a bloody soldier screams for an hour. 
In advance of Kjartansson's retrospective (hirshhorn.si.edu)—a mix of video installations, live performances, and paintings—the artist spoke with Washingtonian from his Reykjavík studio.
How would you describe your work to someone who's never heard of you?
I just say that I'm a visual artist and I make a lot of videos and performances—but at the end of the day, they're just like paintings and sculptures. That's how I explain it to a taxi driver. It's the repetition that makes things sculptural or painterly. When you take something narrative and you repeat it, it becomes something still. Time goes out of it—it puts the pause button on life.
You have a piece in which opera singers perform the finale of The Marriage of Figaro for 12 hours. How do they physically do that?
It's, like, no problem. We stay awake and do all kinds of stuff for 12 hours. But to stay in the situation of this gorgeous music by Mozart for 12 hours—it's actually easier than real life. The tenor in the set was like, "Oh, we're going to do Mozart for 12 hours? That's just like sleeping." When you're concentrated on one thing, it's totally a freeing experience.
How should an audience experience your work?
The audience can watch and feel as long as they want. Often you can see the pieces in one minute, or you can stay there for hours. It's basically the same as watching a painting. You can zoom into and stay with one painting for hours or you can just glance at it. But sometimes they lure people in. If you stay focused on watching something for a long time, it's always rewarding.
Because you do it every five years, does the spitting piece with your mother serve as a benchmark in your artistic progression?
It's become a weird family tradition. Not maybe a benchmark in my practice but more like a benchmark in my mother's and my lives. I look at it as a memento mori—we just do it until one of us dies. You always see us aging in it. I did the first one in art school, and it was the piece where I realized this tension between the pretend and the real—and that has somehow become a thread through my work.
14. "The Art of the Qur'an"
Arthur M. Sackler Gallery, October 22–February 20
In an ordinary year, a Smithsonian exhibition of Islamic calligraphy wouldn't seem especially remarkable. But with a kick-'em-out politics curdling our campaign season, a landmark show of ancient Qur'ans from across the Muslim world seems like a profile in broad-mindedness. Not that that's a particularly good reason to go: With 60 gorgeous, centuries-old books, the exhibit—the first of its kind in the US—is worth seeing on its own merits.
15. REI Flagship Grand Opening Block Party
Washington DC REI, October 21–23
Outdoorsy types: The long-awaited opening of REI's flagship store in historic Uline Arena is here. It's been just under two years since the Seattle company announced it would take over the vast space (where the Beatles played in '64), and a summer of lead-up promotion is culminating in a three-day block party with music, giveaways, food, drinks, and snow-gear shopping just in time for winter. 
16. Anthony Bourdain: The Hunger Tour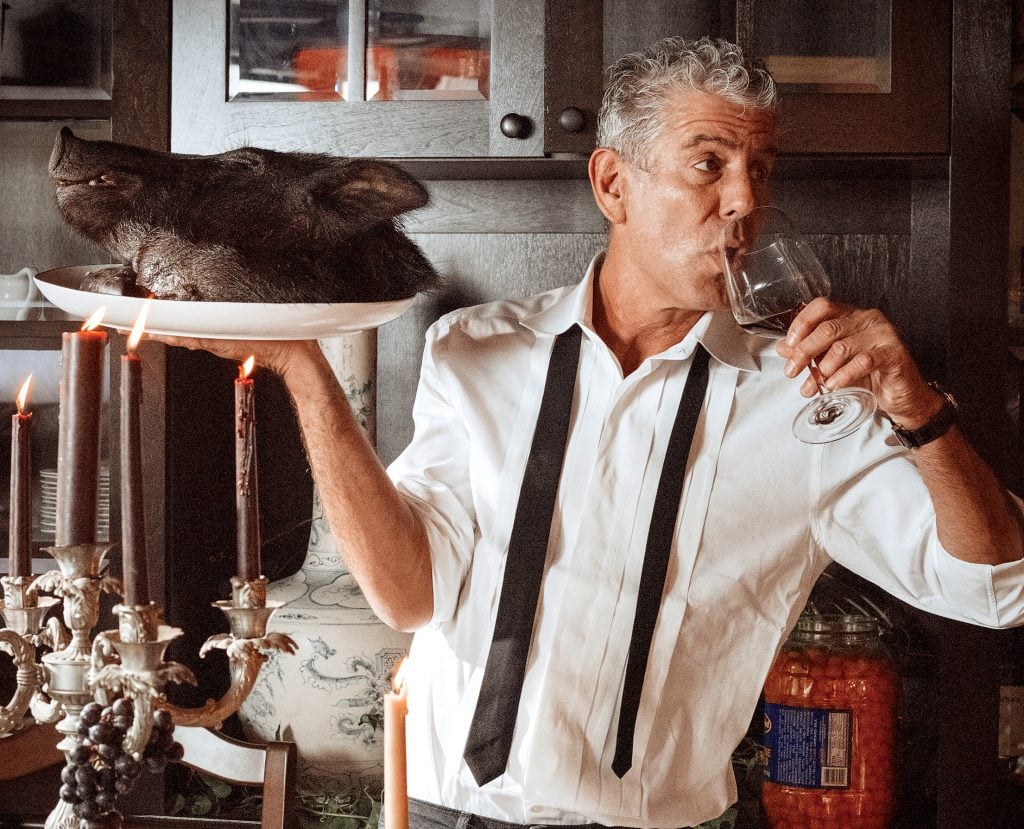 DAR Constitution Hall, October 27
The notoriously salty chef, food writer, and traveler behind CNN's Parts Unknown is in town strictly for business—specifically, to promote Appetites, his new book (tickets $61 to $81). But if he does get the chance to escape for some DC dining, it wouldn't be the first time he's brought his indelicate attitude to our restaurants. Here's what he's had to say on previous visits:
On Ben's Chili Bowl:
"A rather remarkable human story, in addition to serving a king-hell meal. . . . Optimum conditions, I'm told, for coming here is when you're really drunk." —from Bourdain's Travel Channel show No Reservations
On José Andrés's take on guacamole at Minibar:
"I don't like it. . . . This is a bad reference point for me. . . . Have you ever made out with a girl with Frito breath?" —No Reservations
On El Pollo Rico in Arlington:
"The legendary Peruvian chicken joint in the ass-end of the universe." —No Reservations
On Chadwicks in Georgetown (since closed):
"It's special for, well, not being all that special." —No Reservations
On Baltimore:
"Baltimore sucks." —from his book Kitchen Confidential
17. The Bentzen Ball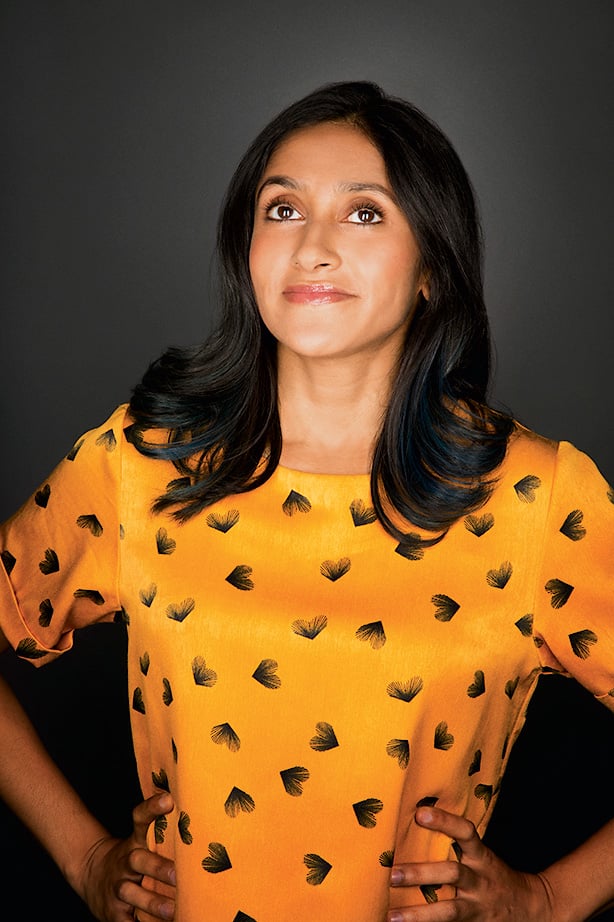 Various venues, October 27–30
On the lineup for this comedy festival's fifth incarnation are raunchy cabaret performer Bridget Everett; "Weird Al" Yankovic doing live commentary on his 1989 schlock classic, UHF; and plenty of standup. Festival curator Tig Notaro—whose busy 2015 included two documentaries, an HBO special, and booking a series on Amazon—anchors the Ball again, but don't miss emerging stars such as Northern Virginia native Aparna Nancherla (above), who has written for Late Night With Seth Meyers. $10 to $100.
18. F. Scott Fitzgerald Literary Festival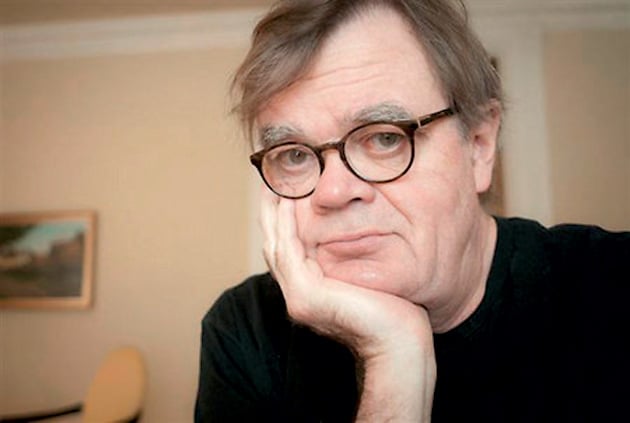 Rockville Best Western Plus, October 29
The man who wrote The Great Gatsby is more often associated with the glitzy manors of Long Island, but Fitzgerald had deep family roots in Rockville (where he's buried), a fact the town celebrates with this annual event. Bookworms and literati flock to see the winner of the F. Scott Fitzgerald Award—this year, Garrison Keillor—and stay for workshops and panels featuring the likes of the New Yorker's Margaret Talbot and the Washington Post's Alexandra Petri. $35 to $60.
This article appears in our October 2016 issue of Washingtonian.