Planning on shopping local for the holidays? It's about to get easier.
On Friday, a pop-up market of local vendors called Steadfast Supply is opening at the Arris building in Navy Yard. The market will feature 15 to 20 vendors selling a wide selection of goods—from vintage clothing to beauty products to home decor—that will rotate out each month between October 7 and December 2016.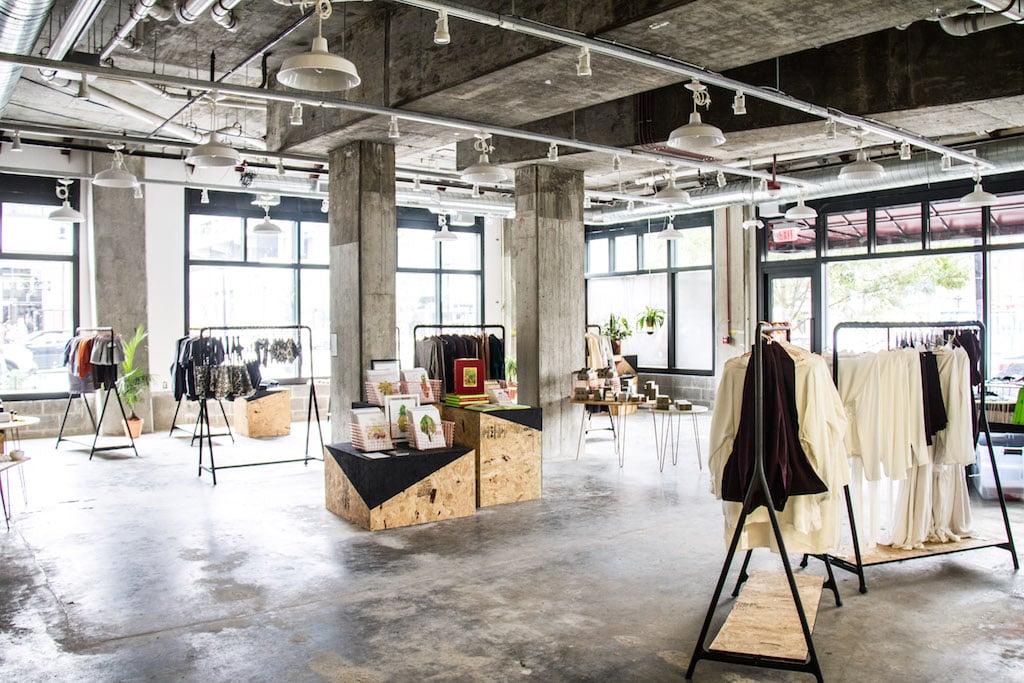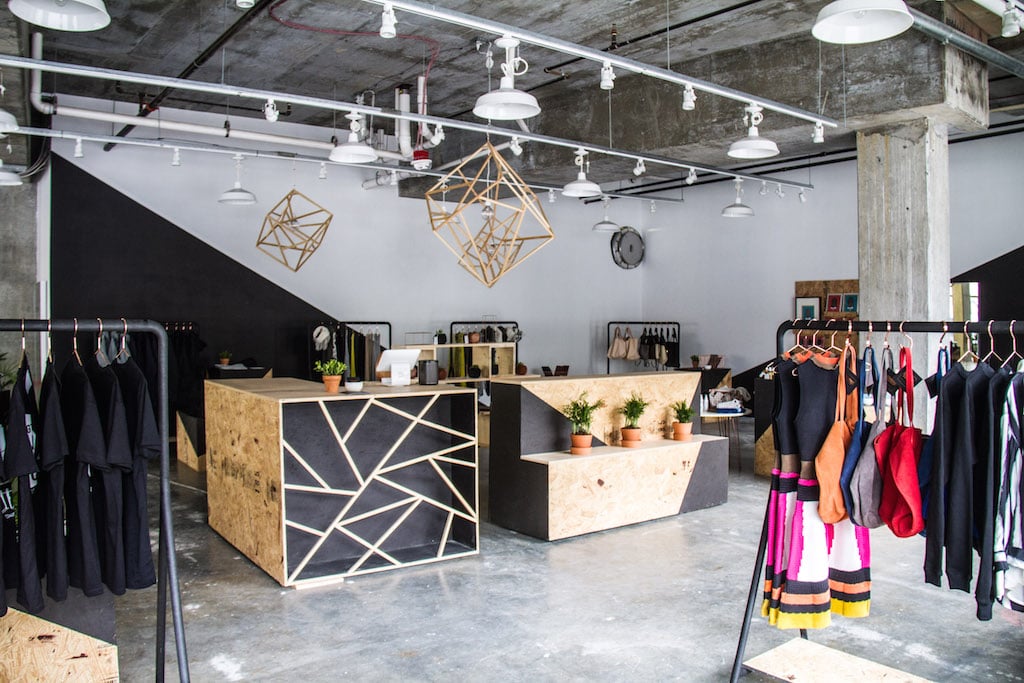 The market is the brain child of local makers and artisans Virginia Arrisueño of DeNada Design, artist Kelly Towles, Becky Waddell of Be Clean Shop, artist Leigh-Ann Friedel, and Nathan Hill of Nh.d Studio. The layout of the market was executed by Hill, who personally built the display boxes, shelves, and racks—as well as the geometric wooden light fixtures that hang in the space.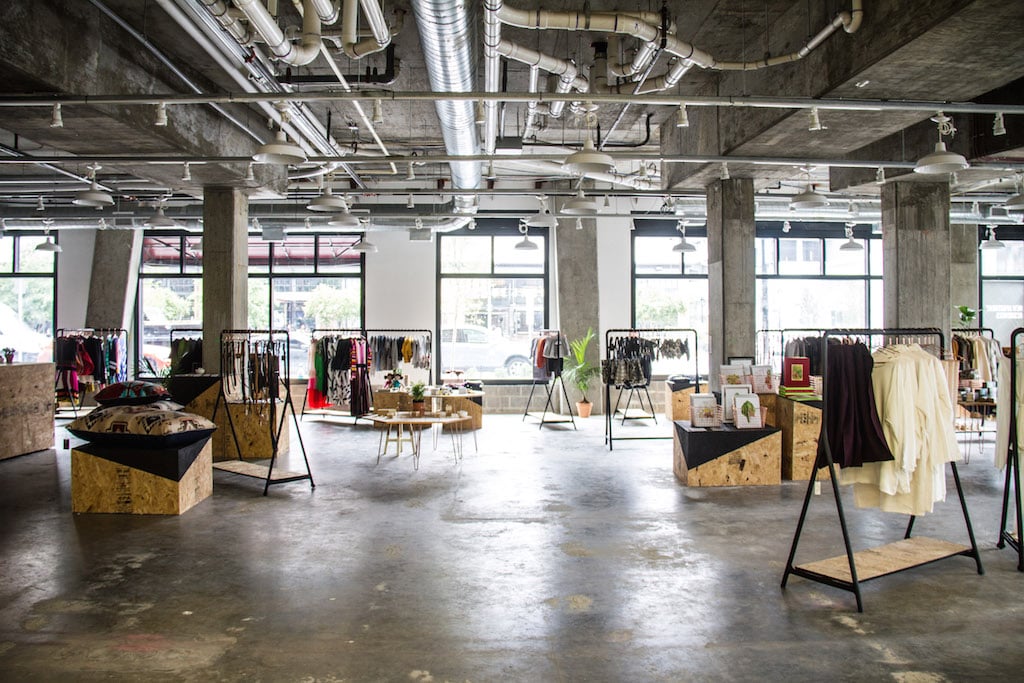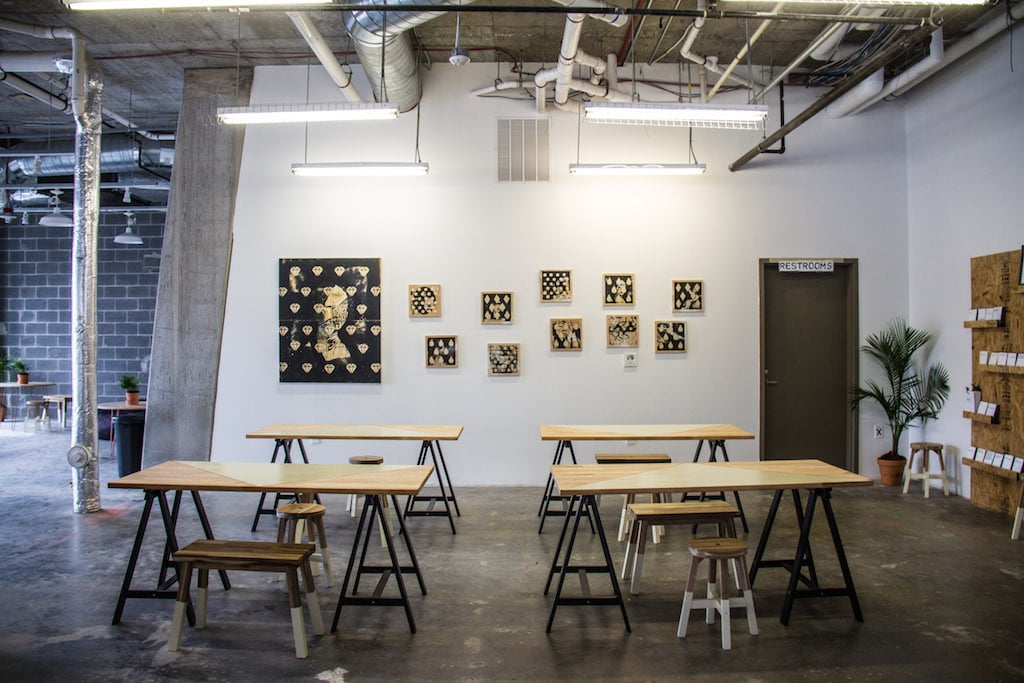 Currently, the market is host to Harper Macaw's chocolates, Marcella Kriebel's illustrated prints, Niko & Ava kids' clothes, Mallory Shelter Jewelry, Foxwood Co.'s planters, and more. Throughout the pop-up, the space will also be used for events. Coming up soon, there's a perfume-making workshop with Florescent Perfume on October 15 and a fall floral arranging class on October 16 with Taffy Floral, while other events are already scheduled through the end of October.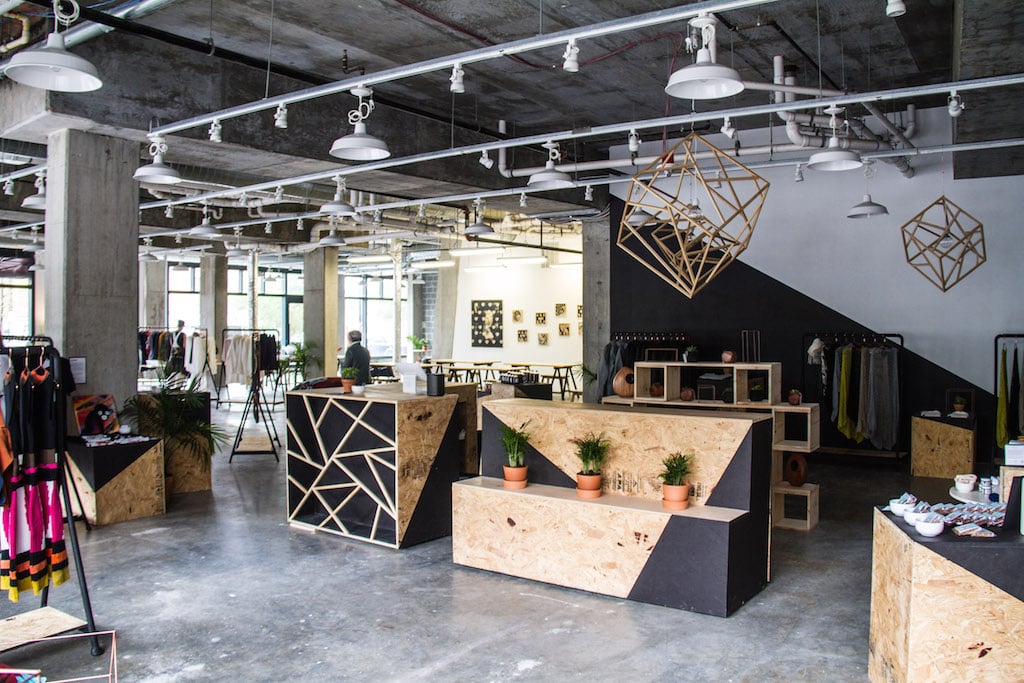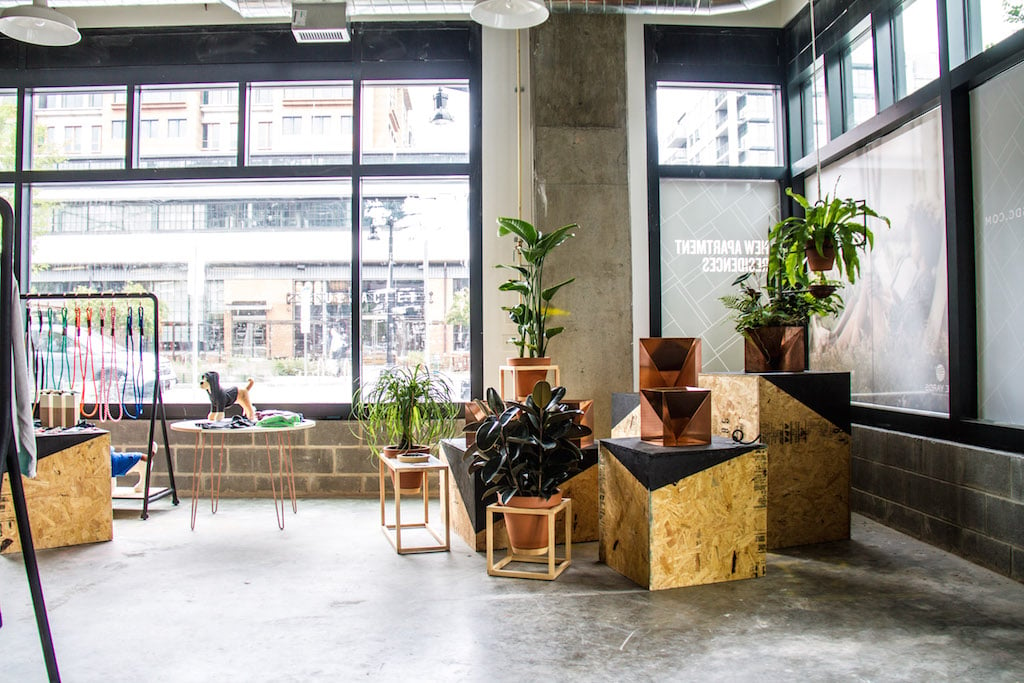 The market opens Friday, October 7, at 1331 4th St. SE, Ste. 108, and it will be open Fridays, Saturdays, and Sundays through December.
This post has been updated.