Chicago-based designer Maria Pinto made headlines when Michelle Obama sported several of her sheath dresses. Though the Maria Pinto brand Obama wore in 2008 shuttered in 2010, Pinto's association with power dressing remains strong, especially as she launched her new line, M2057, in 2013, filling the collection with perfect wear-to-work pieces.
Pinto is in DC this week to promote her current M2057 collection with a pop-up at The Hepburn. Washingtonian caught up with the designer—who's dressed some of the world's most powerful women—to chat about her secrets for power dressing. But her response had nothing to do with wearing high heels—or sleeveless sheath dresses, for that matter. Rather, Pinto says that just being comfortable and finding the clothes that truly fit your body best are key to looking and feeling confident.
"There's nothing more distracting than when you're tugging at a dress—you feel like it's moving around on you or it's hiking up in a strange way," says Pinto. "I always tell my clients, I'm asking them to invest in the dress, but what I really want you to do is in tandem to invest the time to understand your body, to understand what are the features that you really want to focus on or bring attention to, and what are the features that you don't?"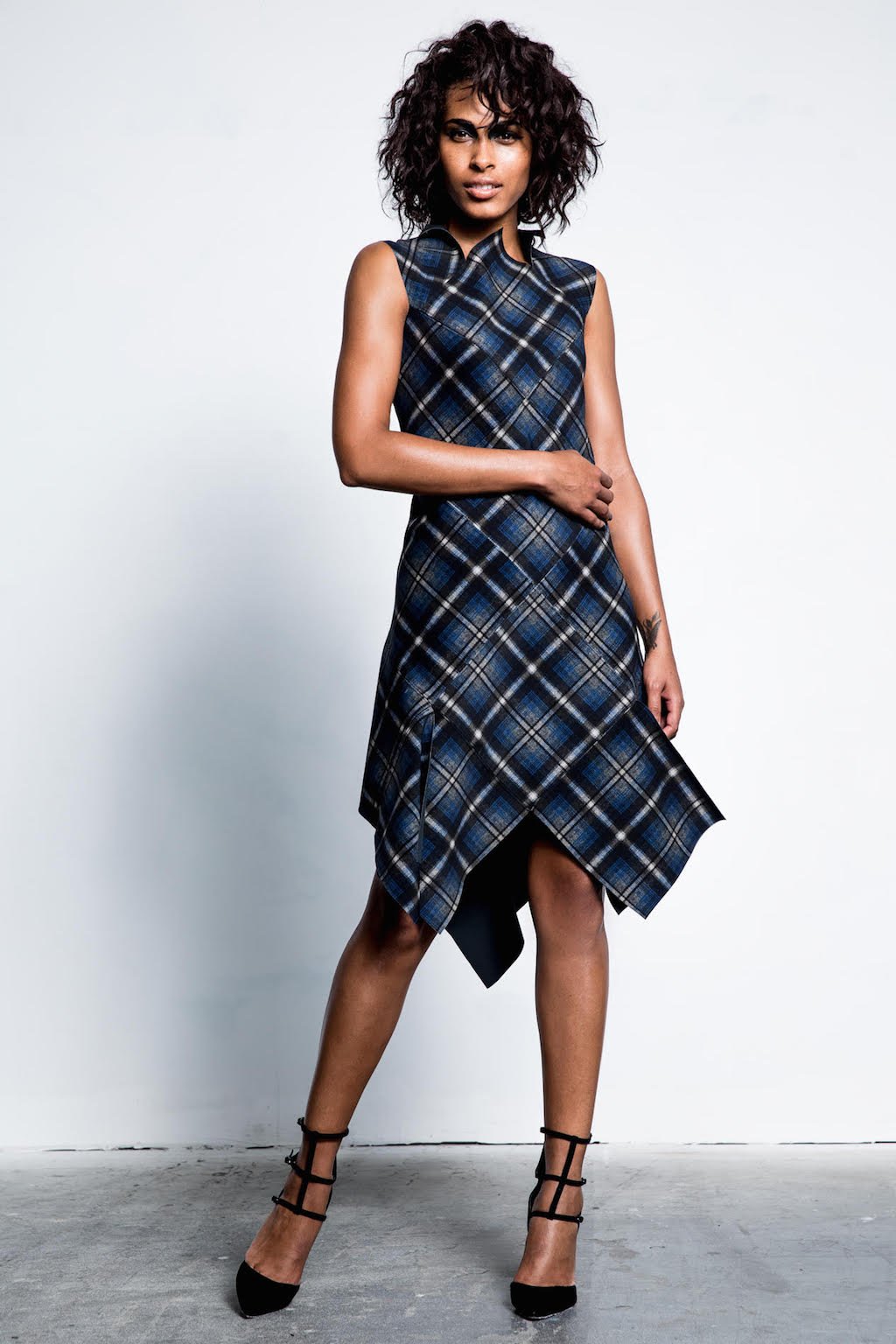 While Pinto says that power dressing used to be more associated with stiff, impossible-to-walk-in pencil skirts, today's professional women are less willing to give up their comfort—as they should be.
"We don't compromise anymore. I certainly wouldn't. I know the Millennials won't," says Pinto. "So really, the [M2057] brand is all about comfort and empowerment, so when you put the dress on in the morning, you're not thinking about it the rest of the day, and you look fabulous, no matter what your day looks like."
To combine comfortable and professional, Pinto relies on a sporty Italian fabric that's part nylon, part elastic, and comes in four weights so it ranges from structural to flowy. In addition, all M2057 dresses can be thrown in the wash and hung up to dry so there's no dry cleaning required. They also can all be crumpled down into a gallon-size Ziplock, so they're carry-on bag friendly.
All of these features come together to create looks that allow women to spend less time thinking about what they're going to wear (and how they're going to care for their clothes), and more time considering how they're going to rule the world. Pinto's other tip for putting less thought into your daily look? Create a uniform for yourself out of whatever silhouettes look best on your body type.
"I always tell my clients, don't follow trends…. I'd rather see someone wear the same silhouette all the time, and that they look absolutely stunning than they experiment," says Pinto. "You can experiment on a weekend when you're getting ready to go out to dinner and you've got an hour to play, but when you get up in the morning, I don't know any woman that has time to really spend in front of her closet."
Amen, sister.
The M2057 pop-up is scheduled to run 11 AM to 7 PM through October 27 at The Hepburn, 1901 Connecticut Ave., NW.