As the daughter of former Redskins player and NFL Hall-of-Famer Russ Grimm, it was a no-brainer for Devin Grimm to plan her wedding to Nicholas (Nick) Messinger on FedEx Field. From their portraits around the stadium to the reception on the stadium's club level, their wedding, photographed by Capture with Damon Moore, is a Washington NFL fan's dream. 
Like B&G on Facebook | Follow B&G on Instagram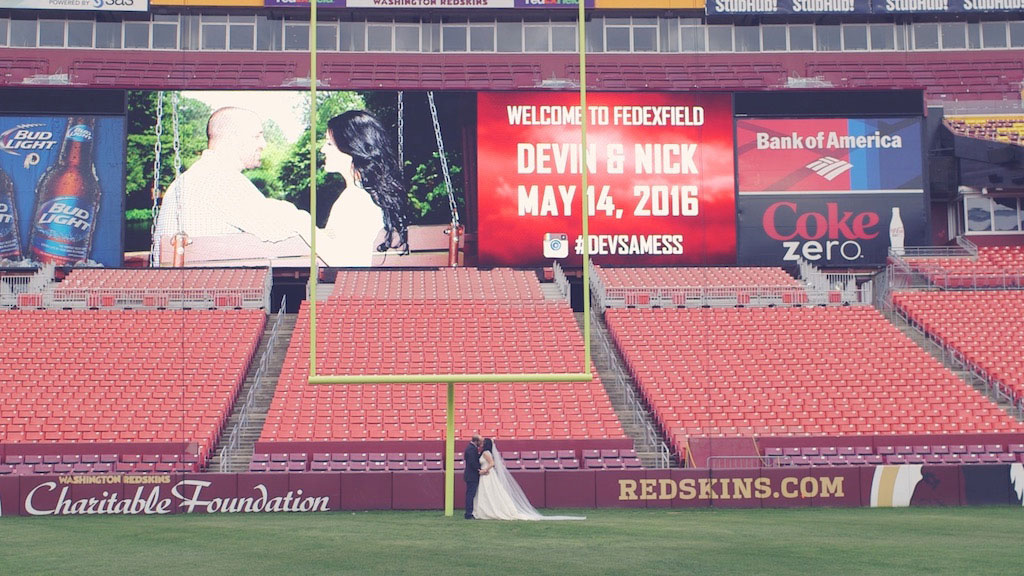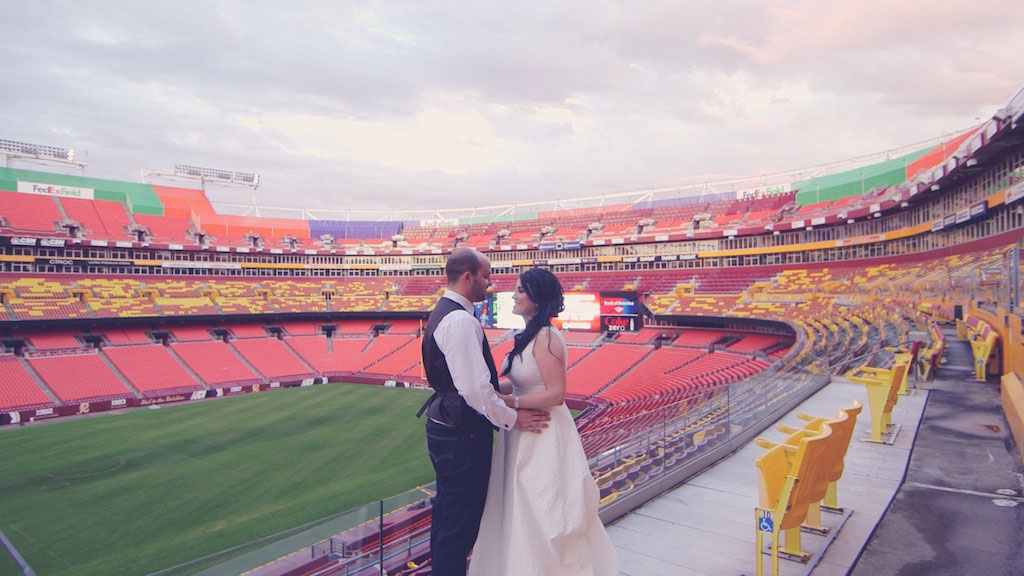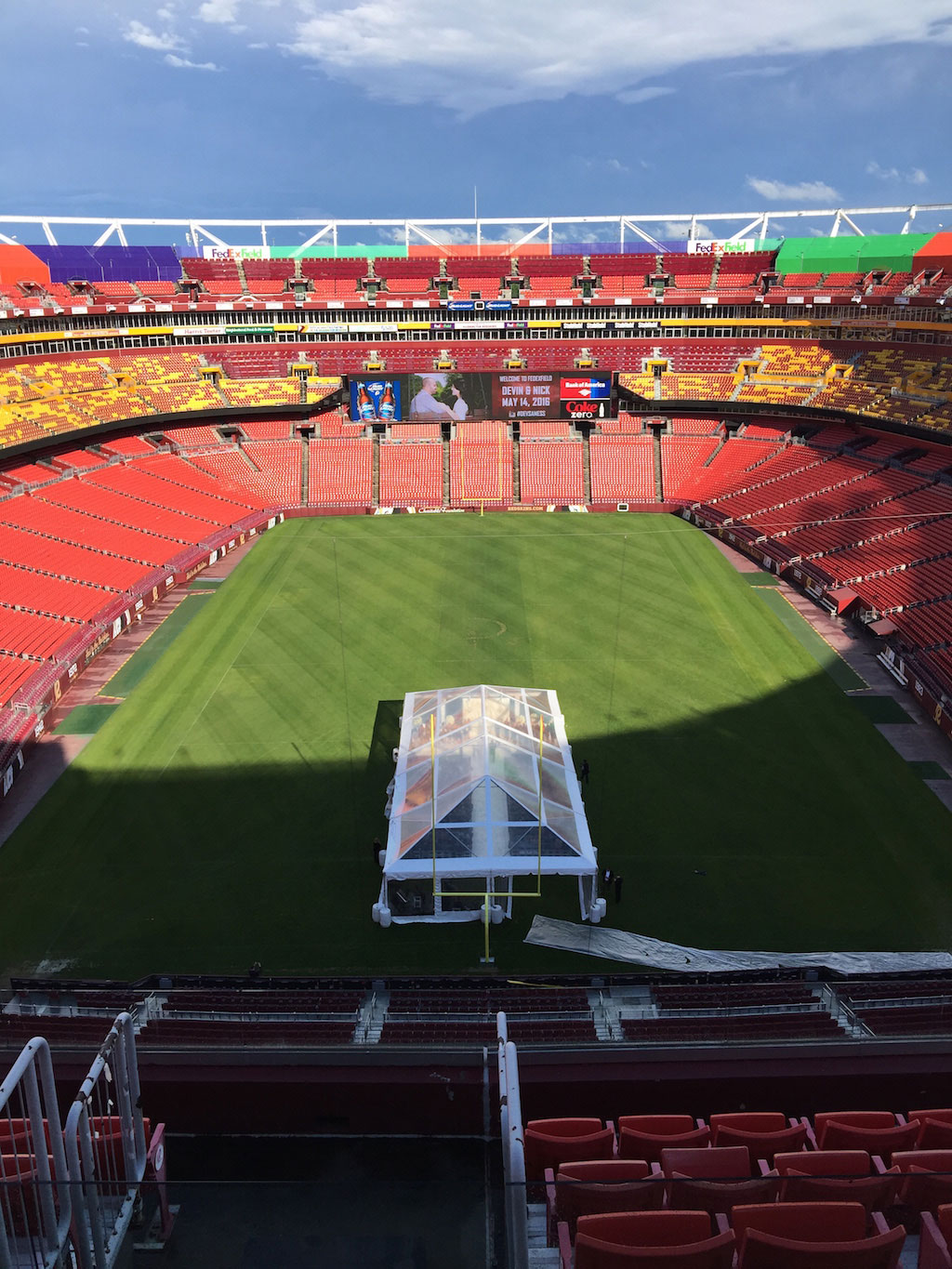 Though Devin and Nick met when they were just 12 and 14, they didn't fall head-over-heels in love immediately. They did develop crushes on one another, but nothing formal happened before they'd both graduated college. After being friends for so long, however, it didn't take much time for their relationship to turn serious: Nick moved in a few days after they made it official.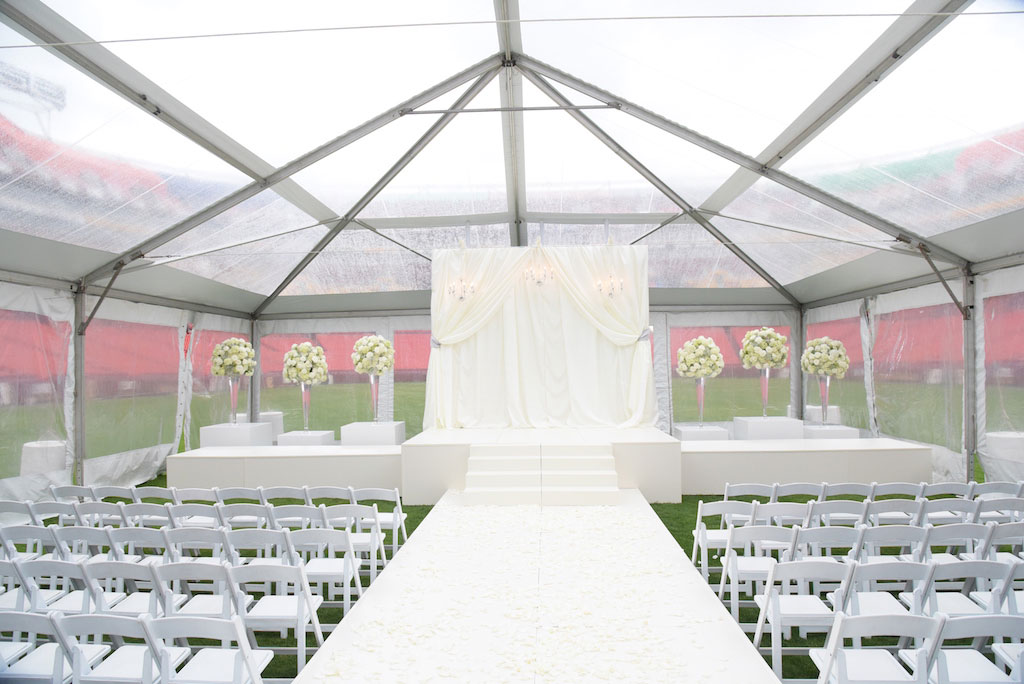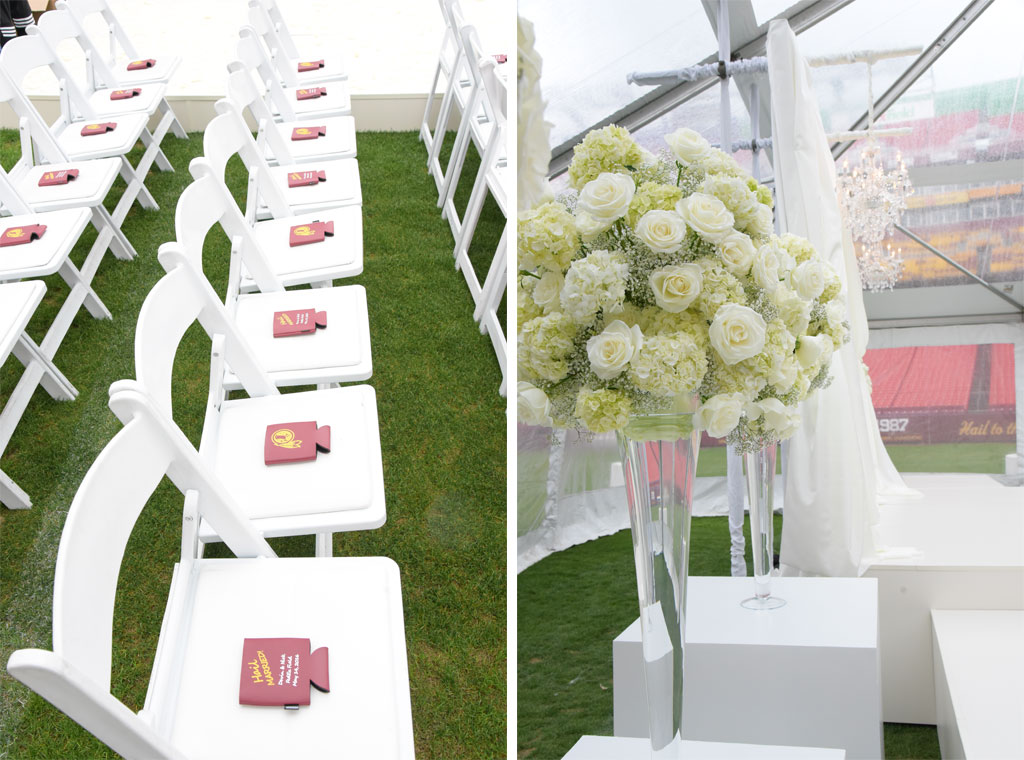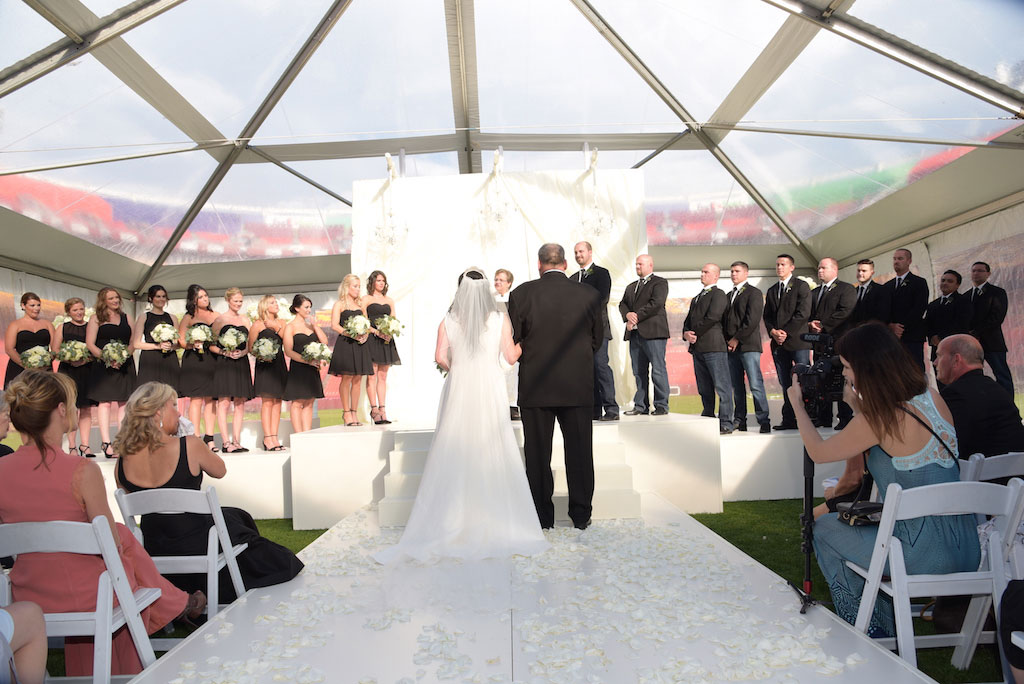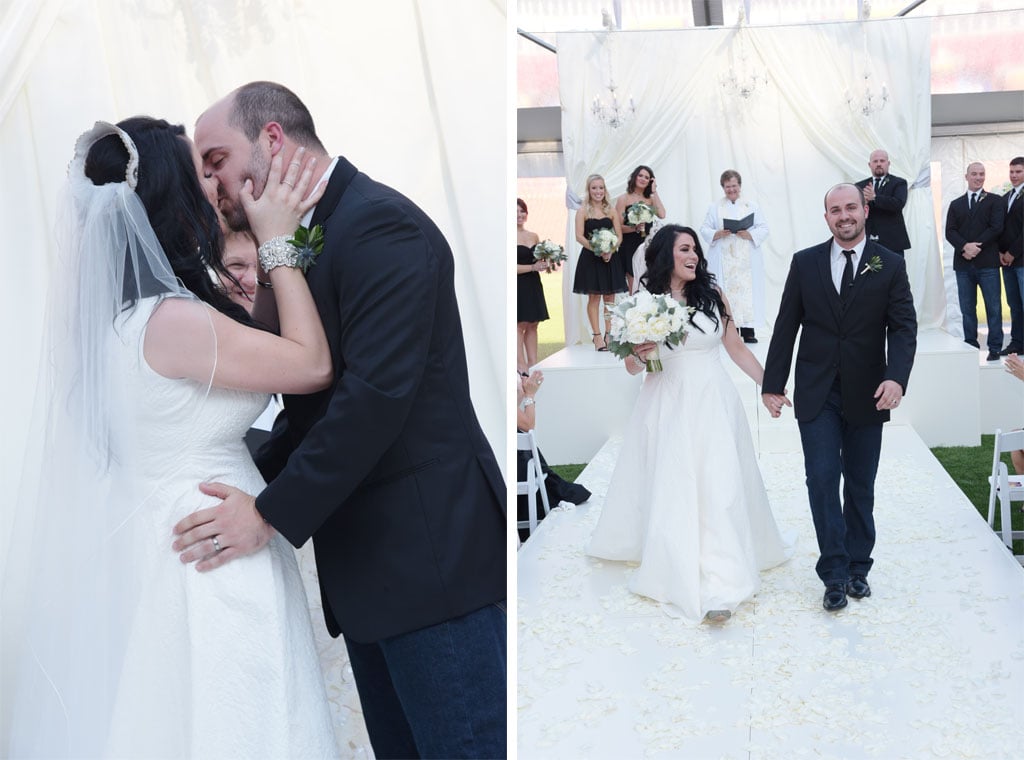 A year later, Nick had high hopes of proposing to Devin at the high school where they'd met. When they arrived to find it locked, however, Nick was forced to move to Plan B: proposing at a nearby winery during their anniversary trip, which eventually turned into Plan C: proposing right after Devin stepped out of the shower, because he just couldn't wait any longer.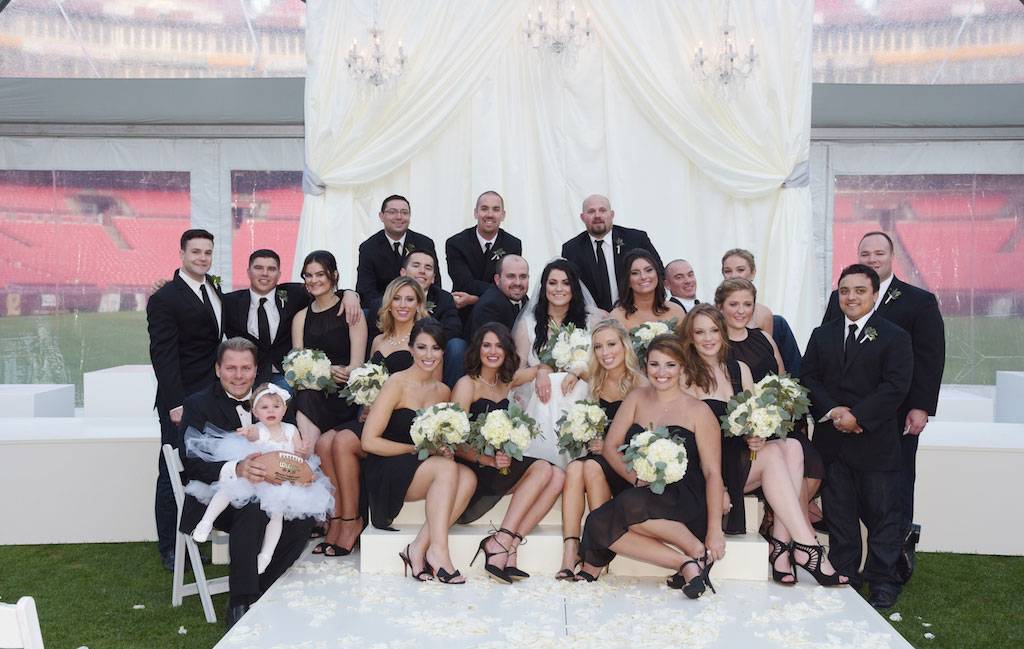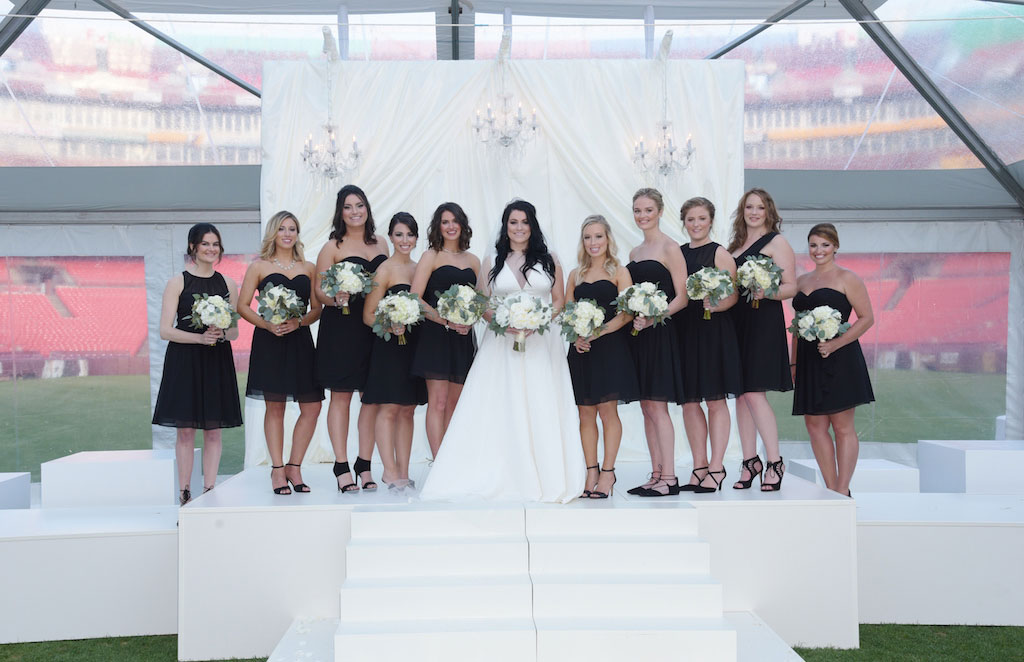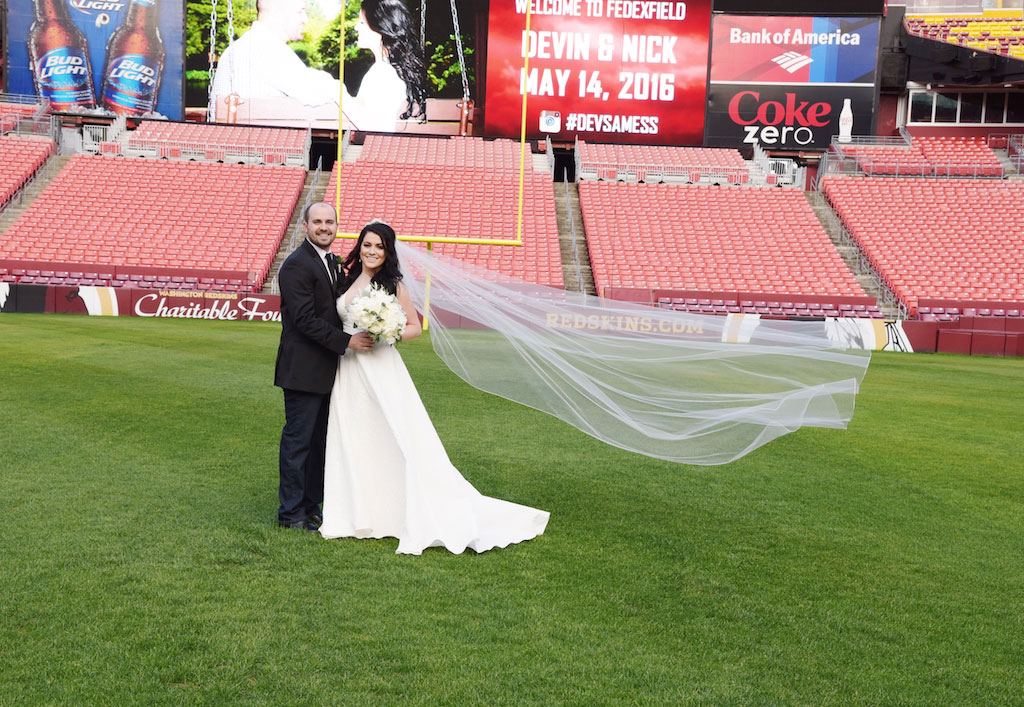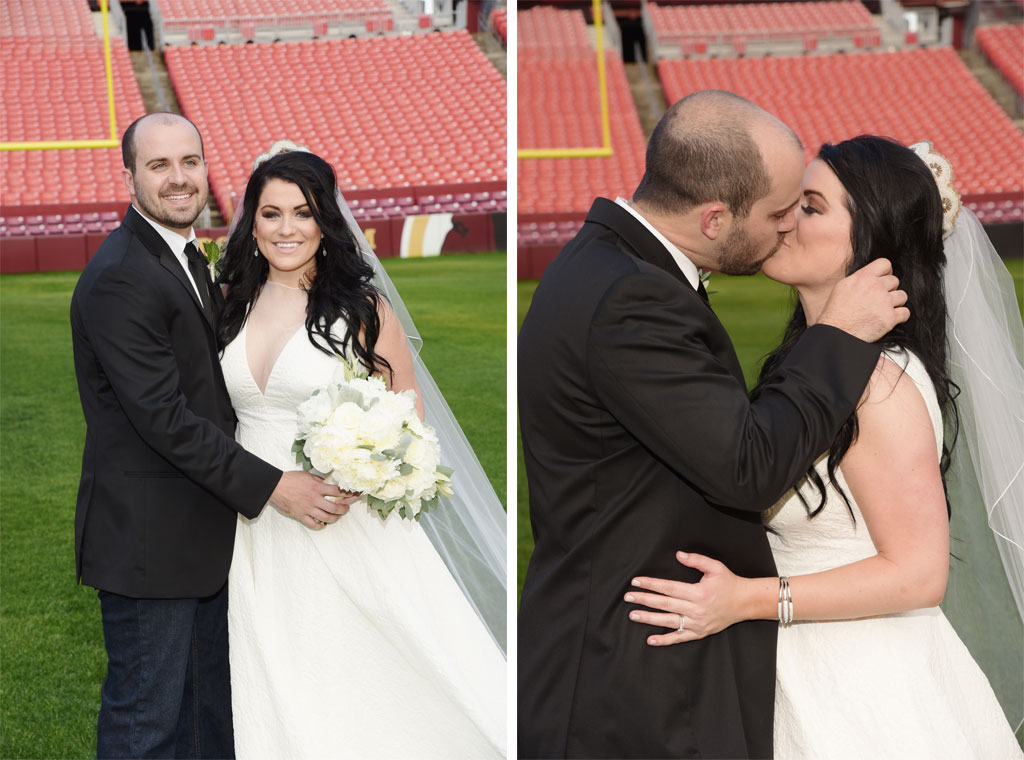 For their wedding, given that Devin's father, Russ Grimm, is a longtime member of the Redskins and NFL family, it was fitting that he give his daughter away on the FedEx Field. Devin and Nick's tent reception on the field made it possible for them to take portraits around the stadium, including in front of their wedding date mention on the jumbo screen.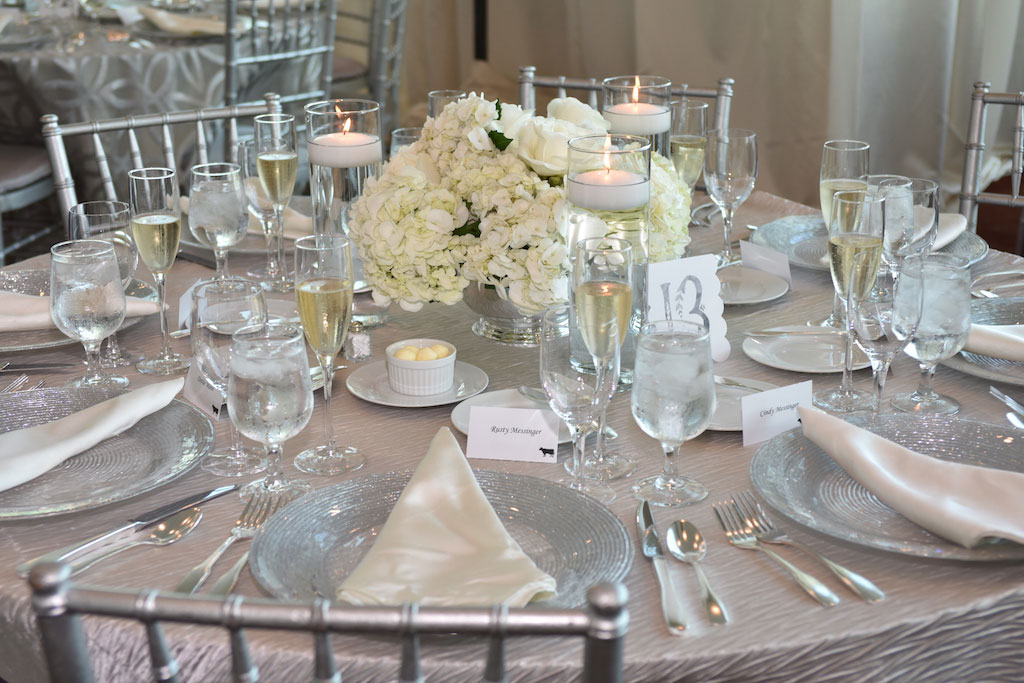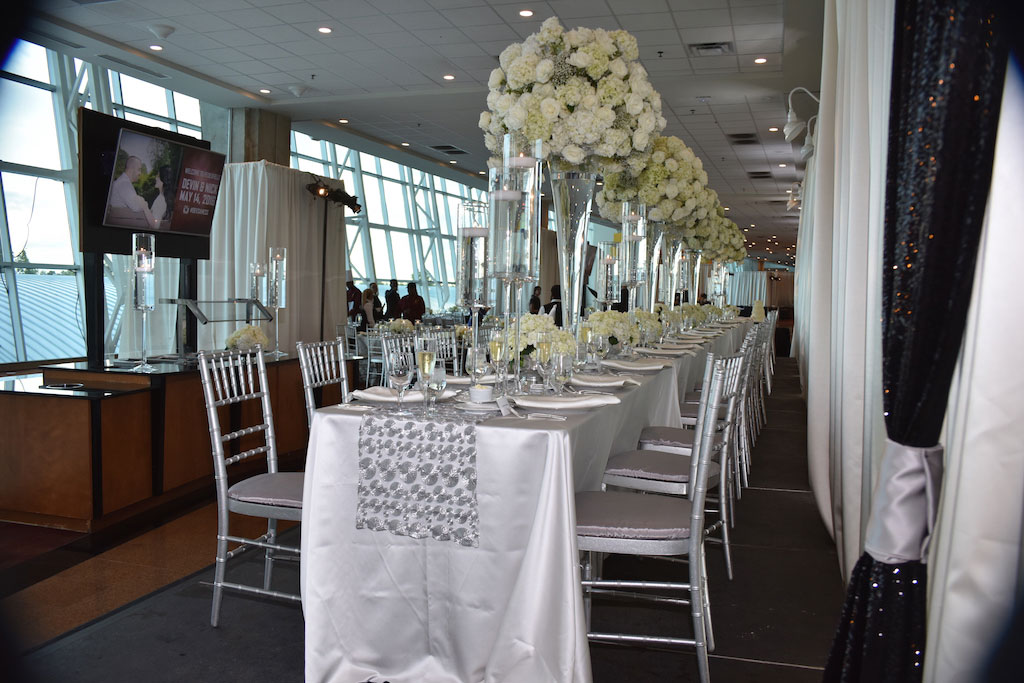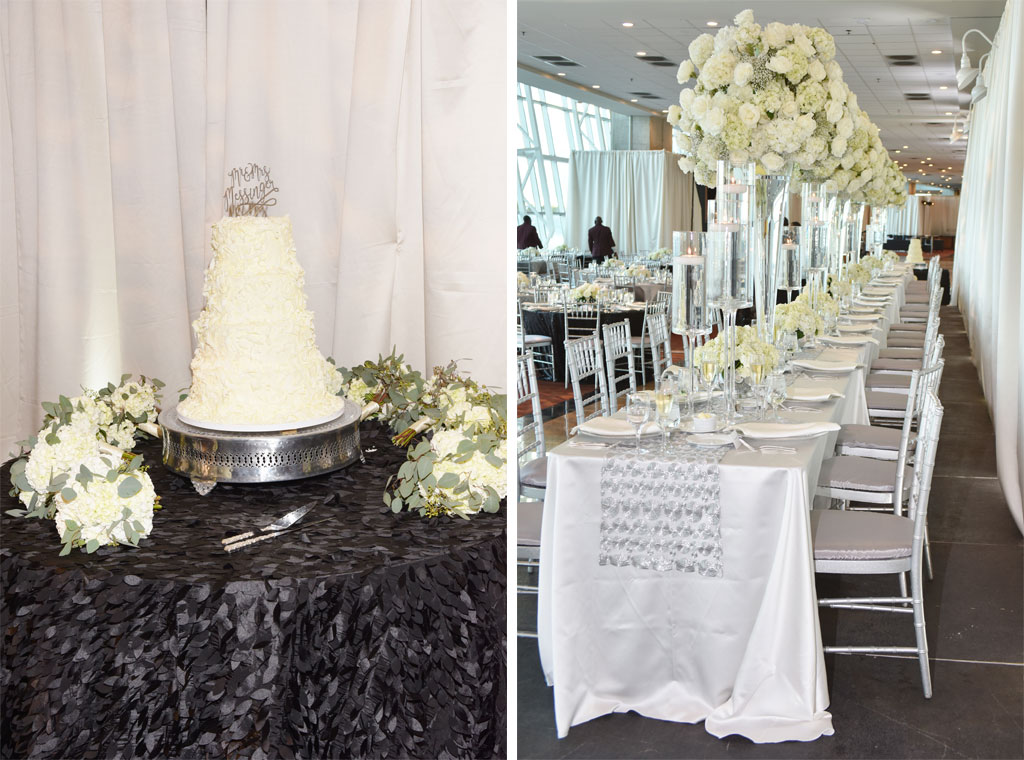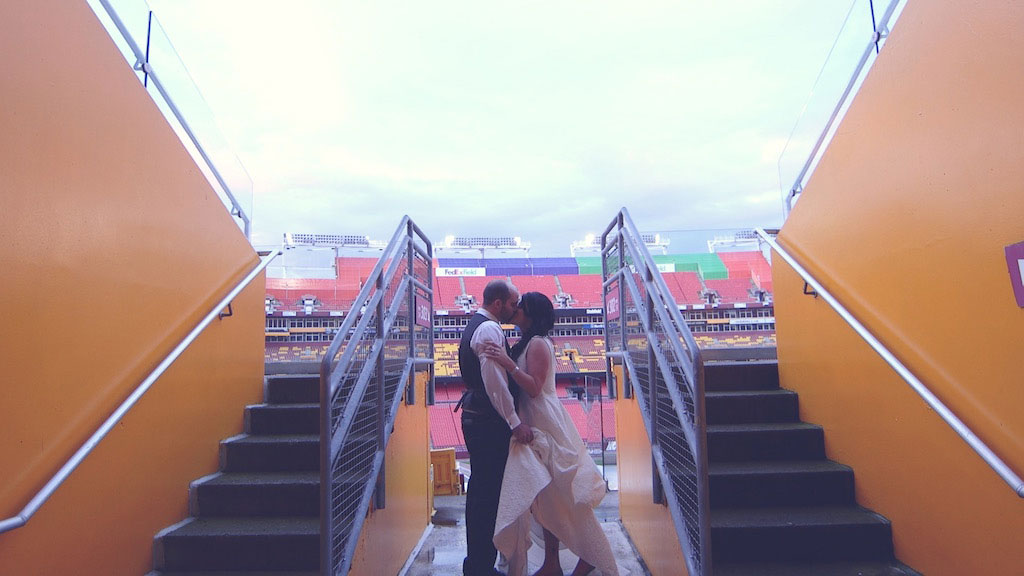 Guests were given koozies that said "Hail Married!" instead of "Hail Mary" at the ceremony before heading into the reception on the stadium's club level. When the ivory-filled reception came to a close, Devin and Nick made their exit, with plans to honeymoon in Napa on the horizon.
VENDORS
Venue: FedEx Field | Photographer: Capture with Damon Moore | Day-of Coordinator: Suzanne Fox of Legacy Weddings | Bride's Gown: Lela Rose, Hitched | Groom's Attire: Vera Wang, Men's Wearhouse | Hair & Makeup Artist: Jeannette Moore, KLS Studios | Cake: Pastries by Randolph | Florist: Amaryllis | Caterers: Levy Restaurants | Transportation: Chariots for Hire | Videographer: Lovell Productions | Music/Entertainment: Melodime | Invitations: The Dandelion Patch | Linens, Rentals, Draping & Lighting: Select Event Group
Looking for a florist to take your celebration to the next level? Find yours here.