There's nothing we love more than weddings that are full of personality and creativity. From their amazing flower-wall ceremony to their festive reception suits, Clark Cheney and Gregory (Greg) Newcomb's wedding doesn't disappoint in either area. Take a look for yourself in the photos below by Emily Gude Photography.
Like B&G on Facebook | Follow B&G on Instagram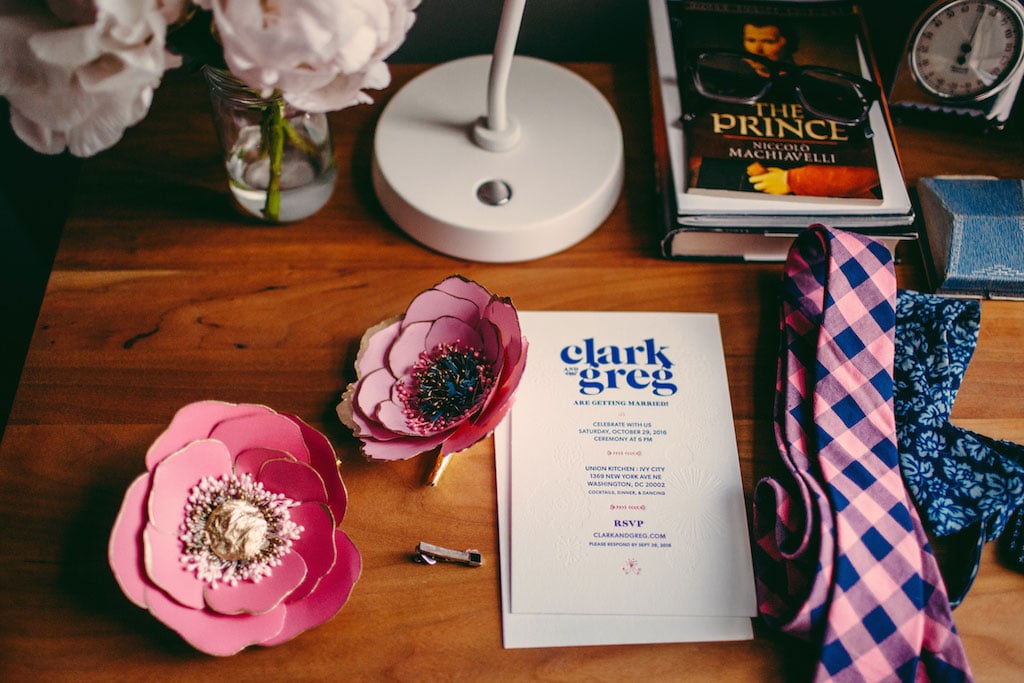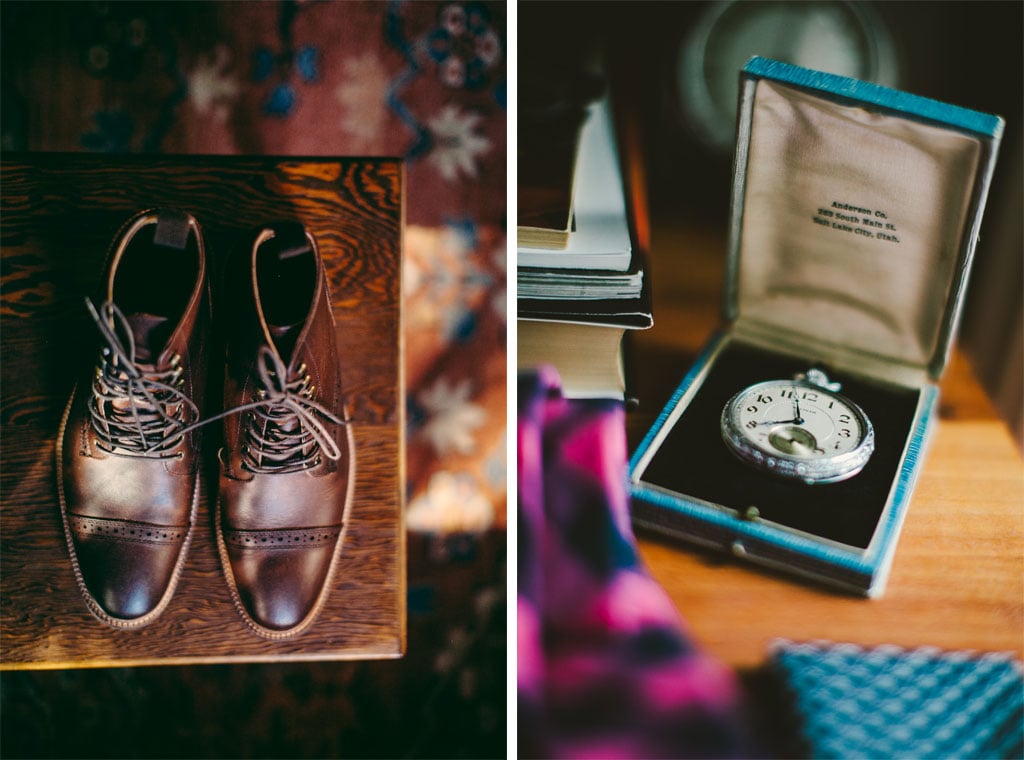 Over a decade ago, Greg, a creative director, was living in Tampa, Florida while Clark worked at a court in Washington. When Greg came up to visit his best friend in DC, he met Clark at his friend's home. "I was immediately attracted to and comfortable with Clark," says Greg, who offered to let Clark use some of his airline benefits to make a trip to Tampa. When Clark decided to do just that the next weekend, it kicked off their years-long relationship.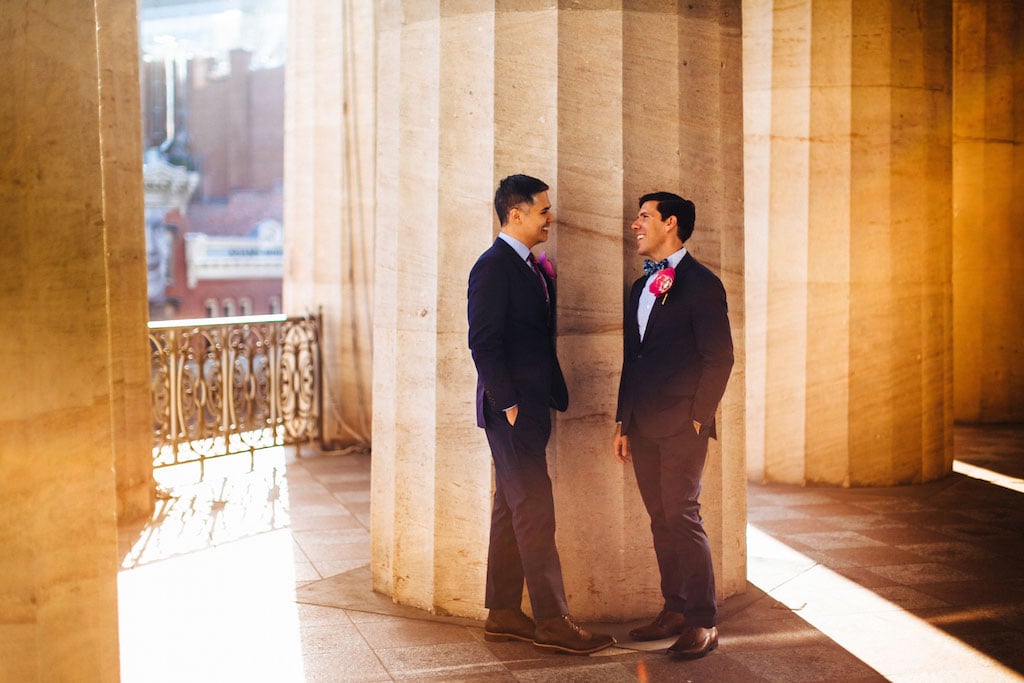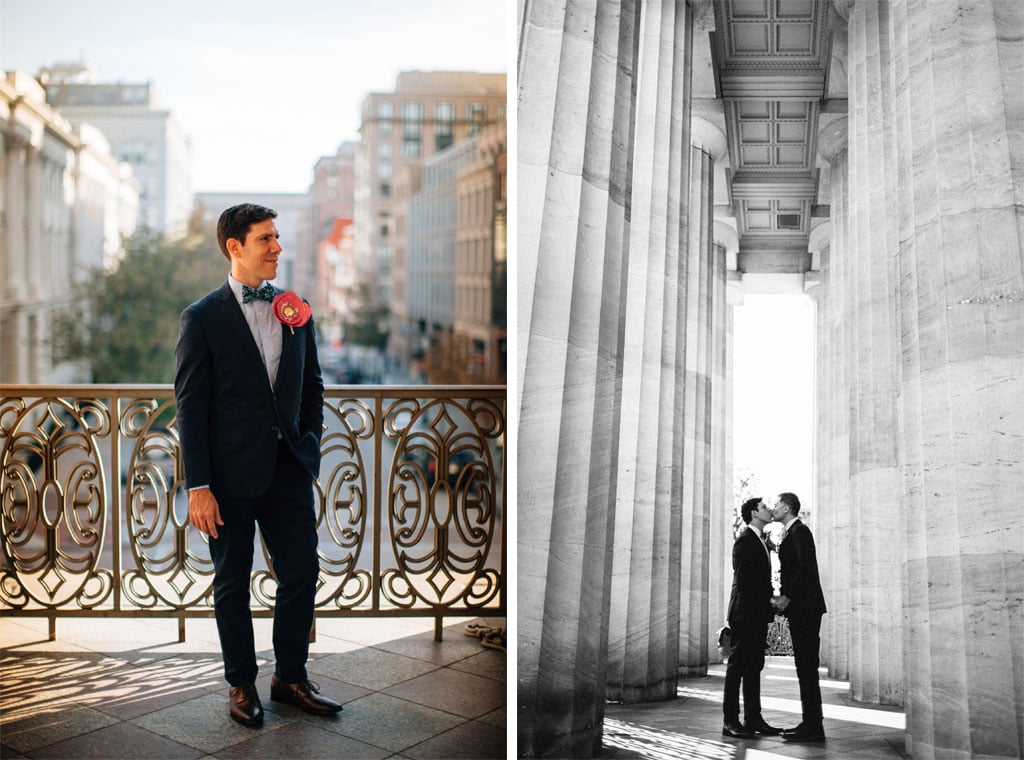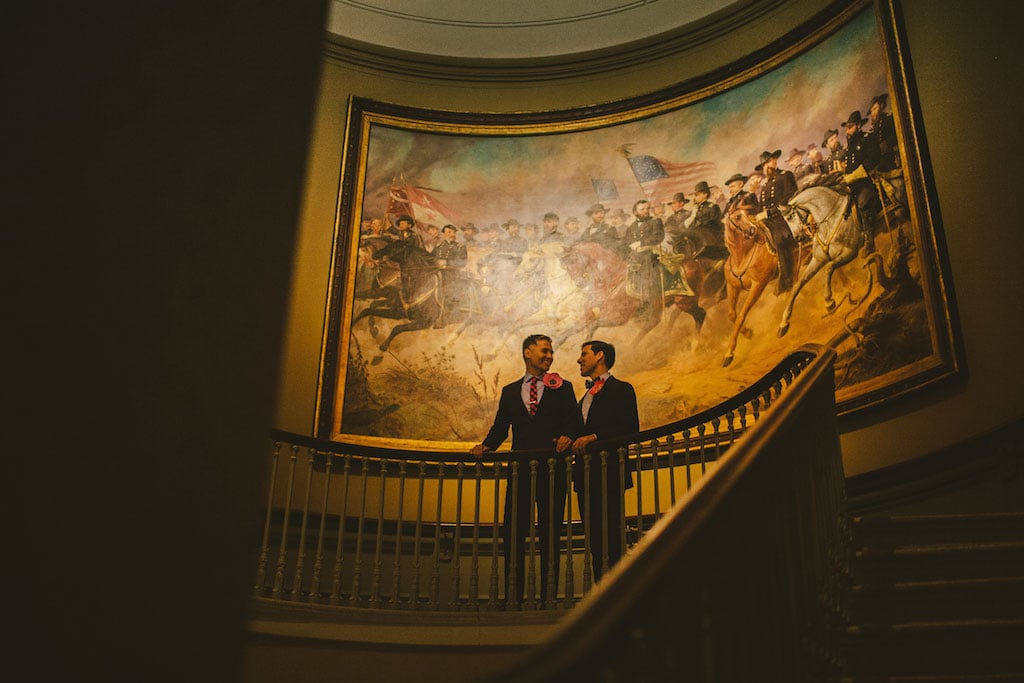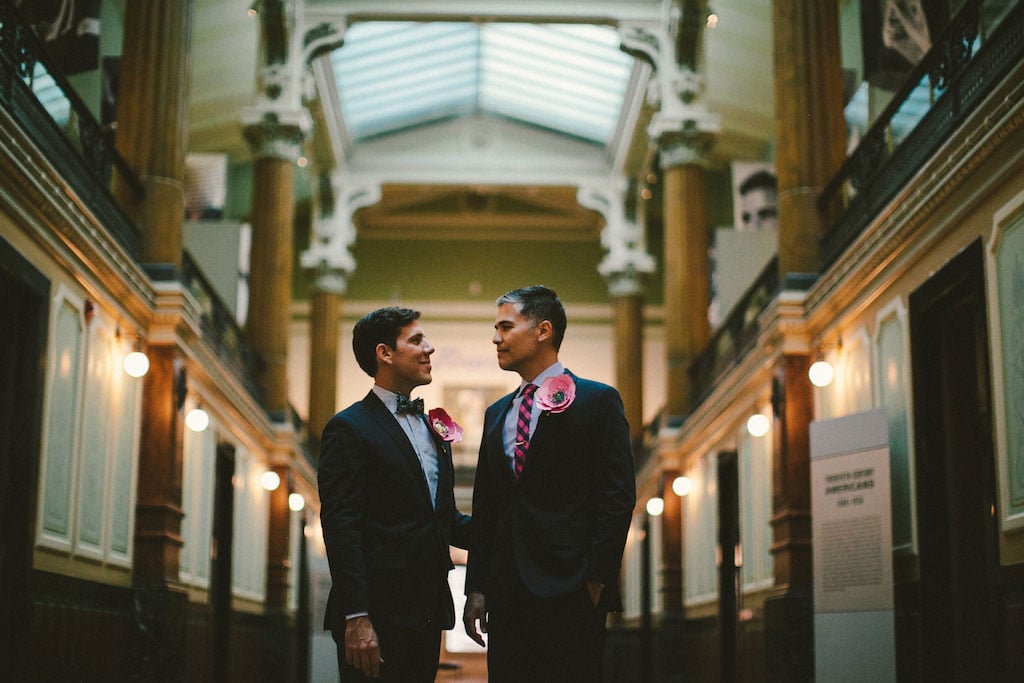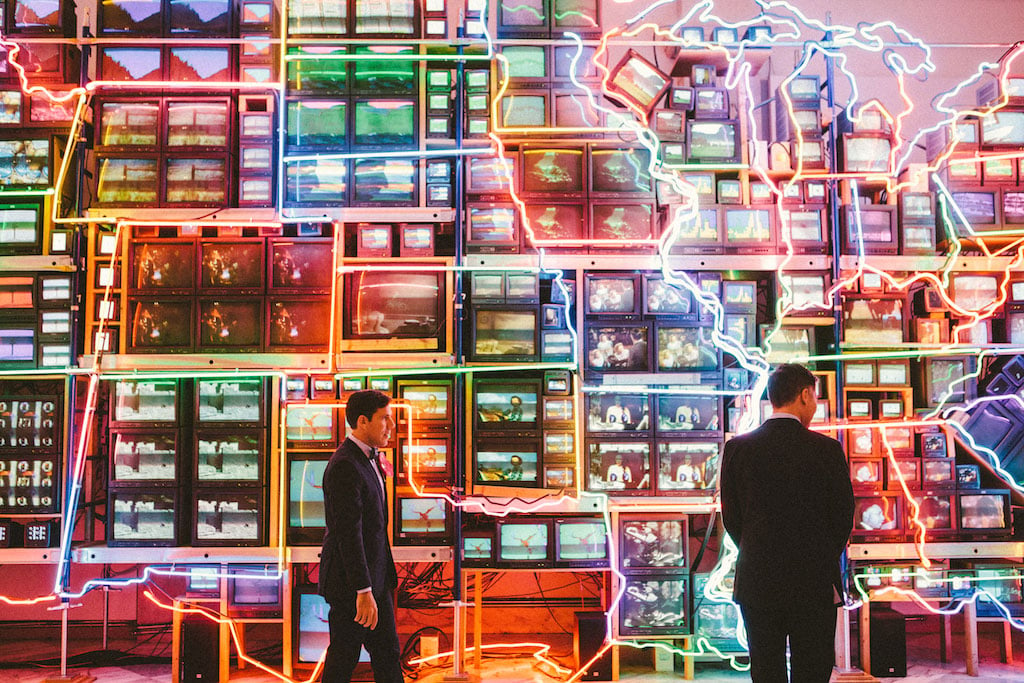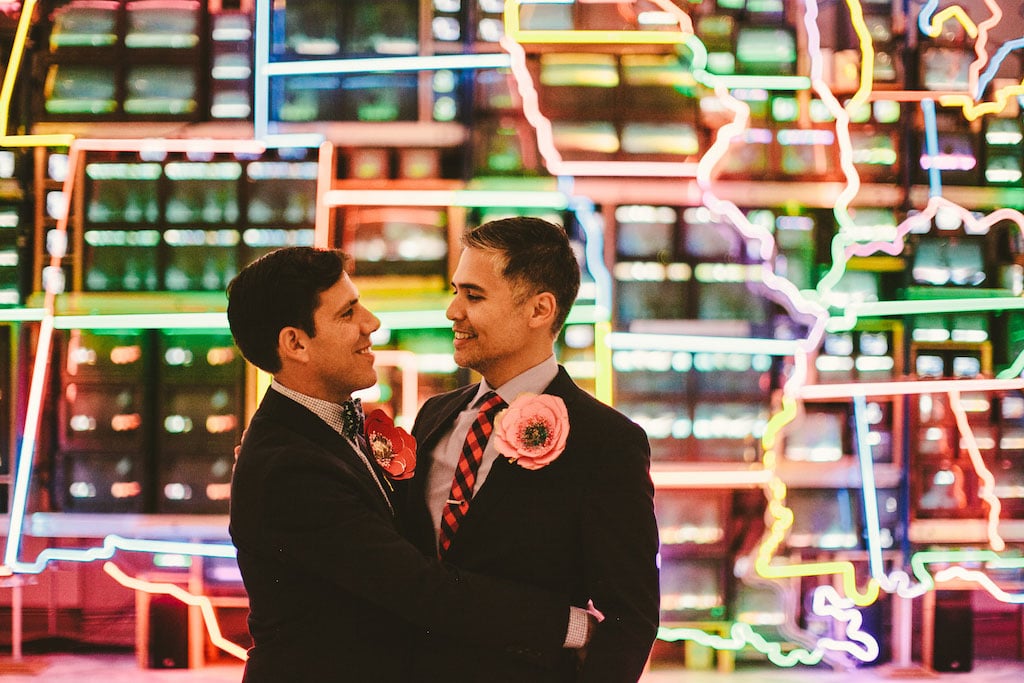 They dated long-distance for a few years, and in 2008, Greg joined Clark up in DC. It wasn't until the Supreme Court ruling in 2015 that gave everyone the right to marry that they started seriously talking about getting married themselves. Nine months later, they decided to make it official.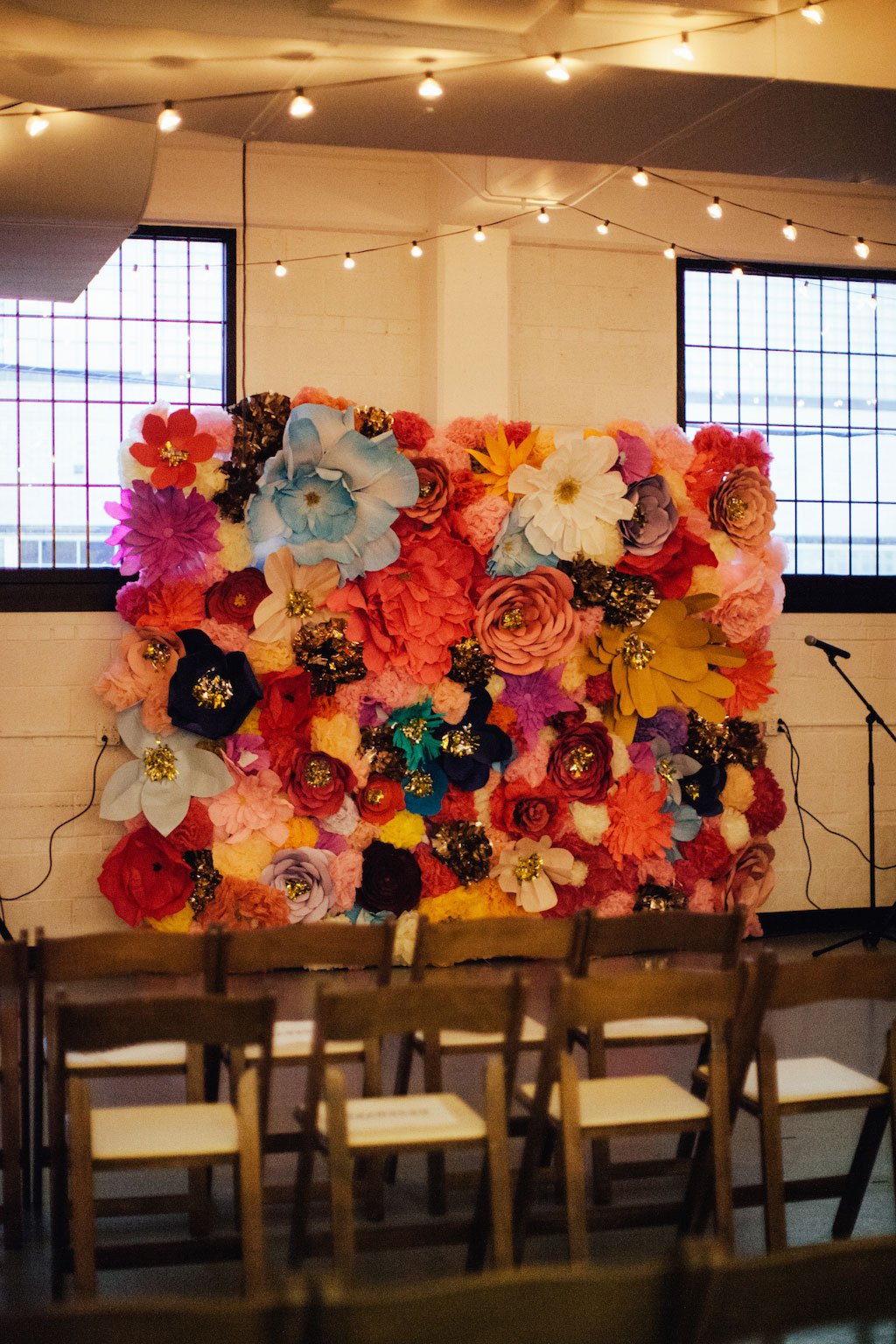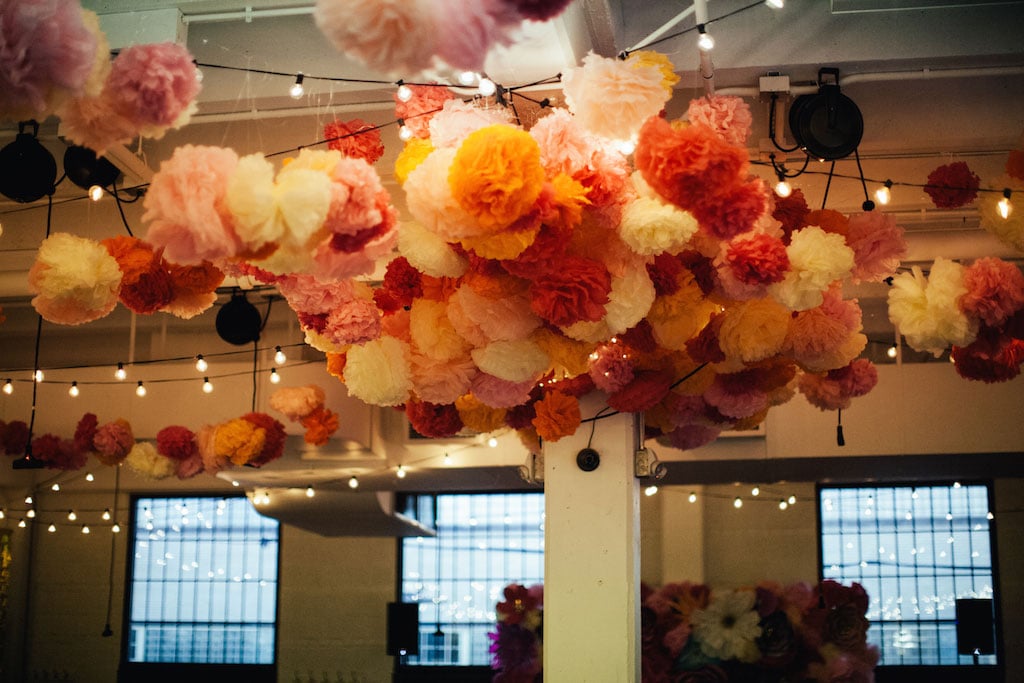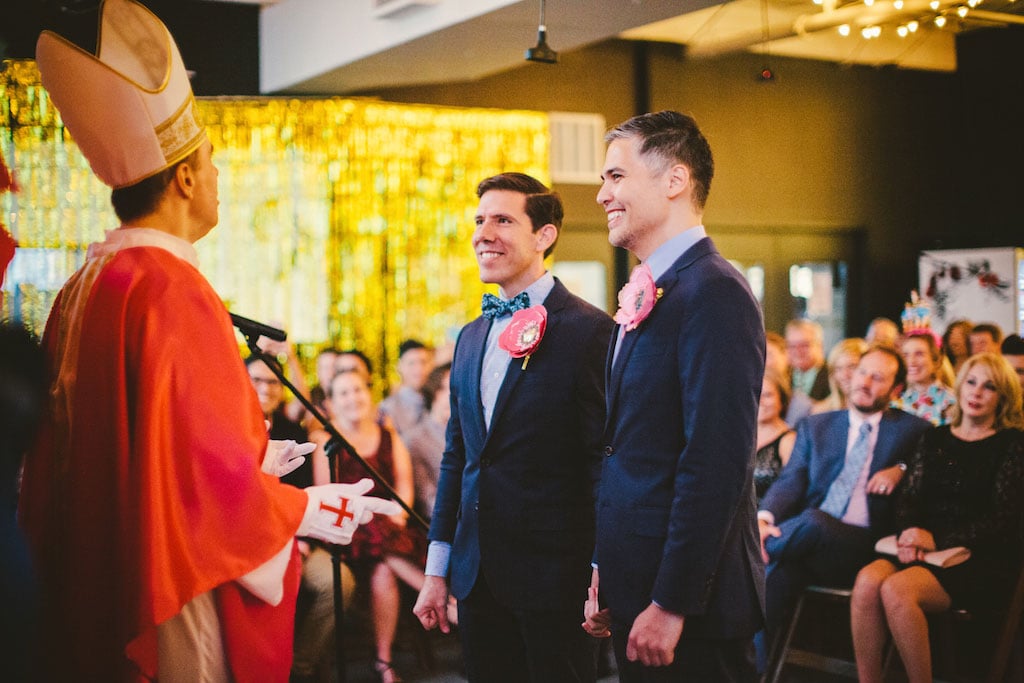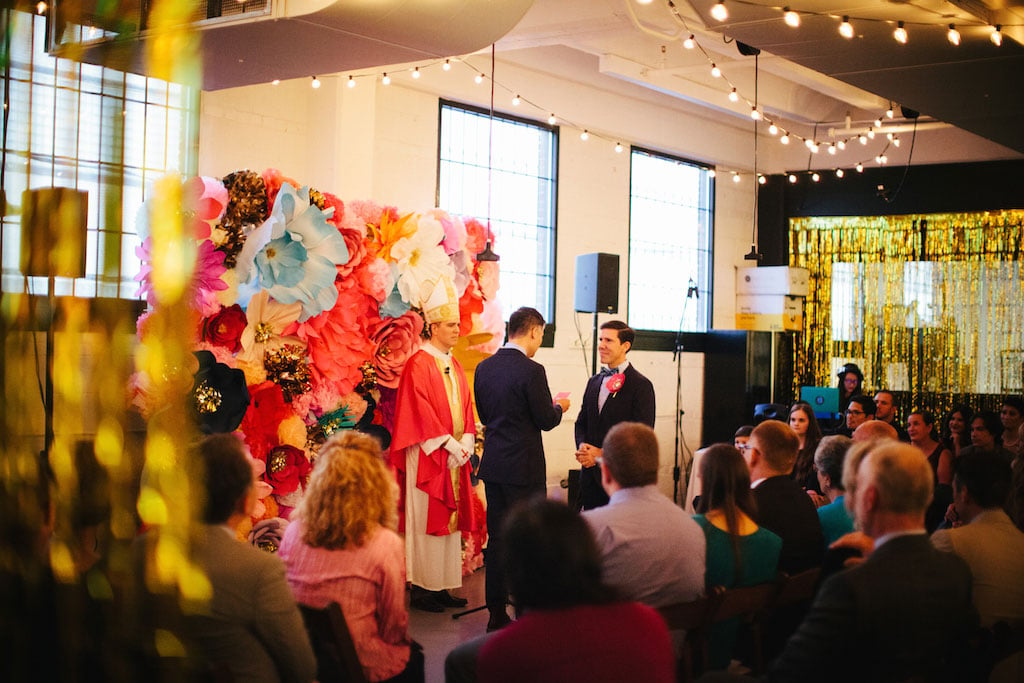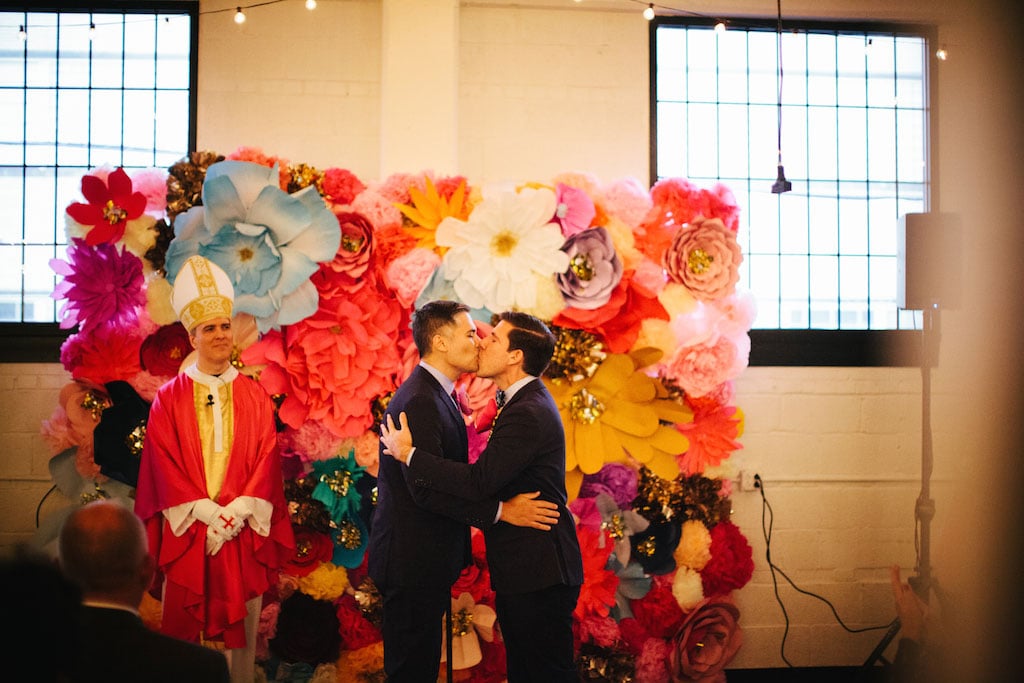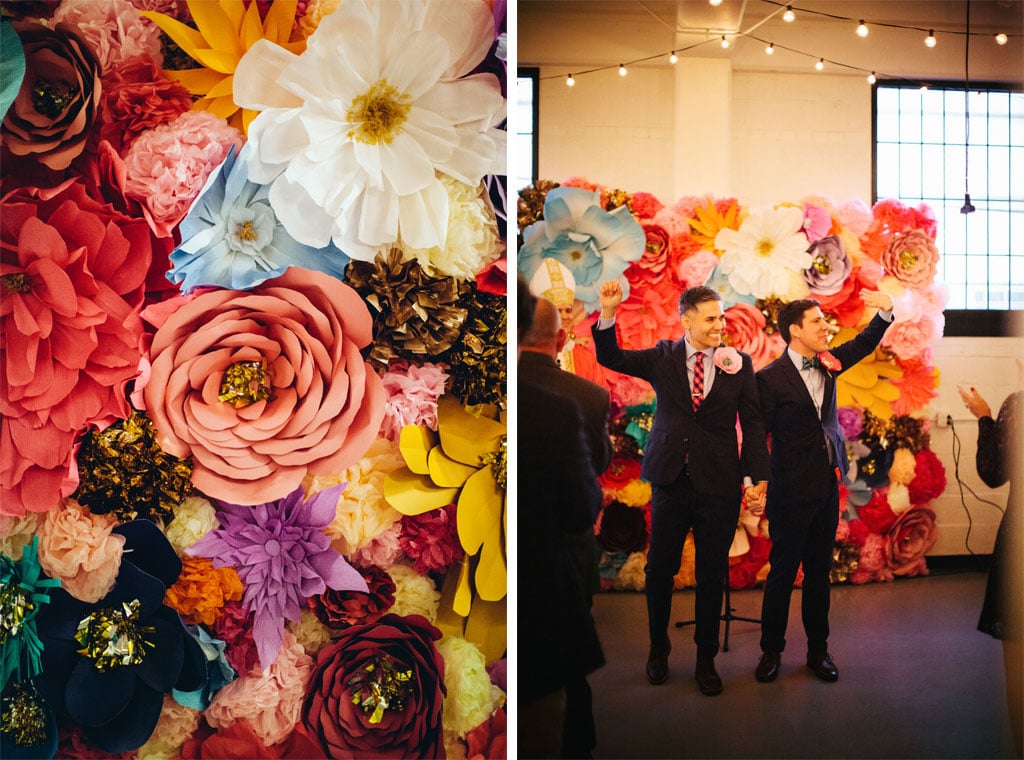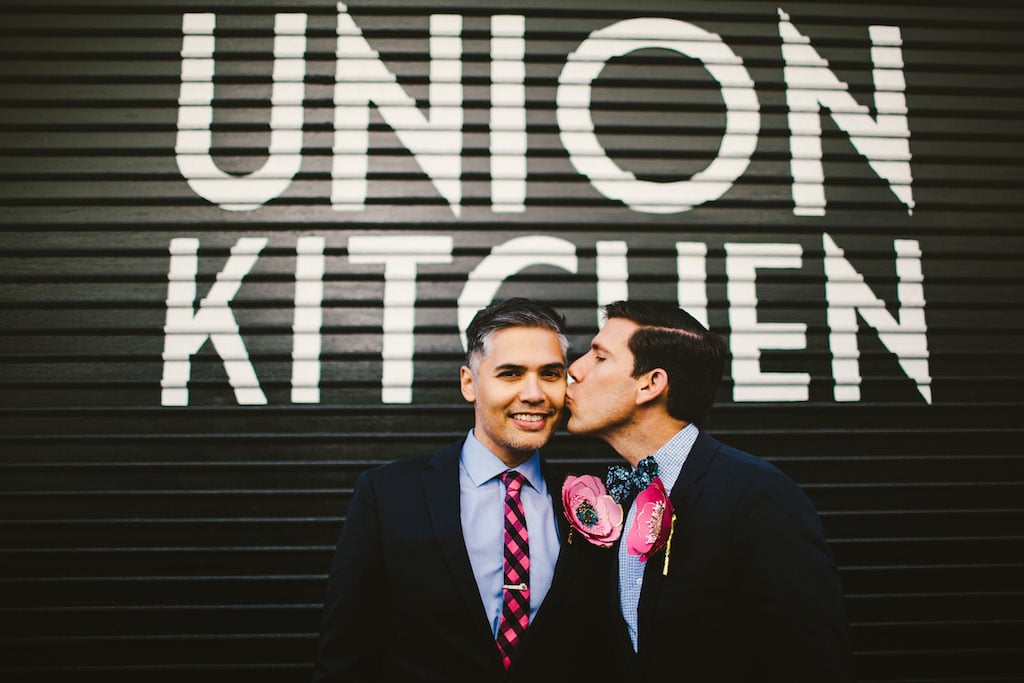 Their wedding portraits took them on a cool photoshoot through Smithsonian art galleries before their even cooler wedding at Union Kitchen. Event team Ruie & Grace made hundreds of paper flowers that matched the grooms' boutonnieres and decorated the ceremony hall, including a floral backdrop for their vows.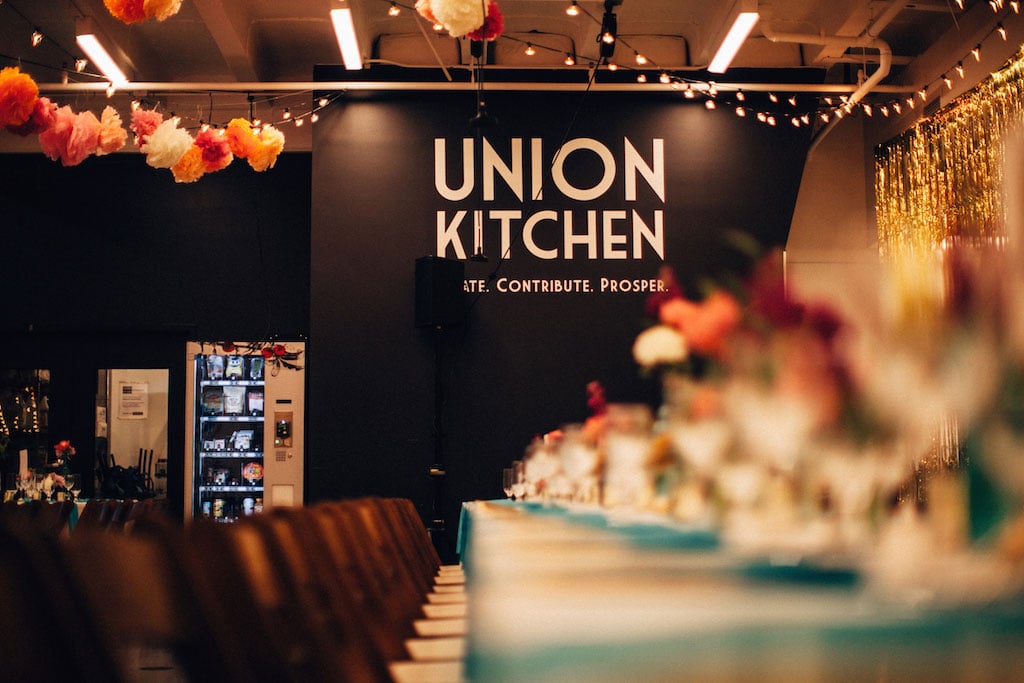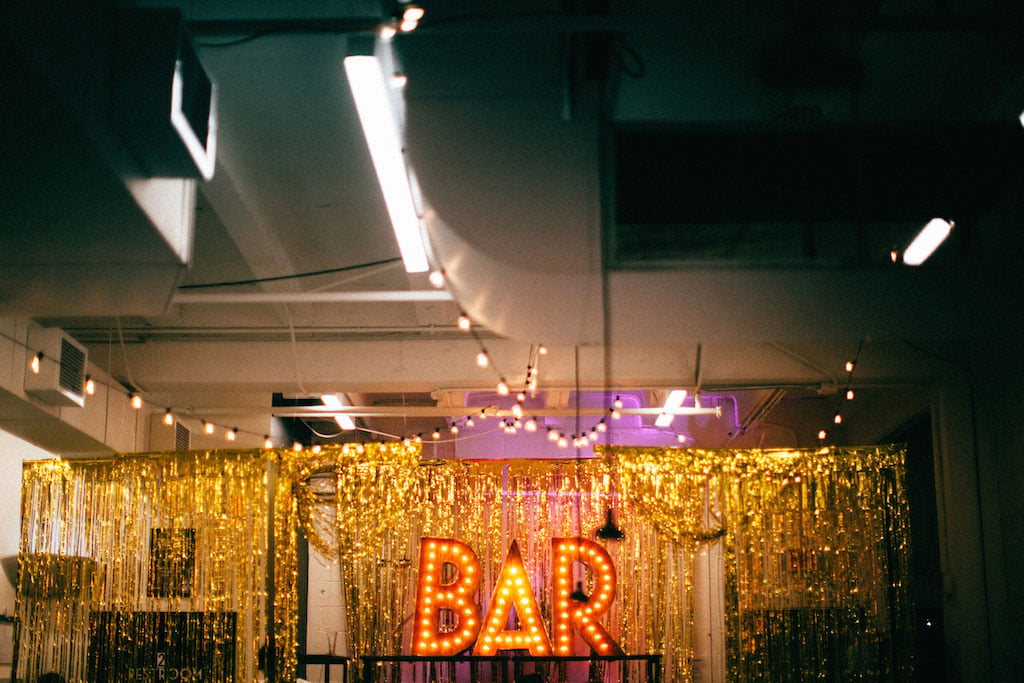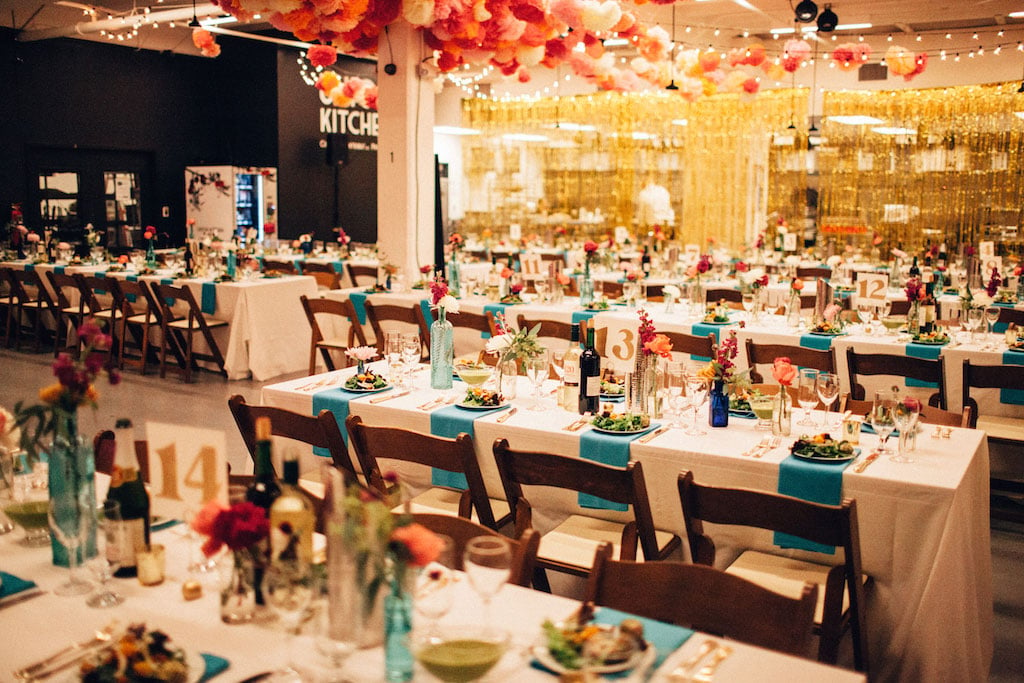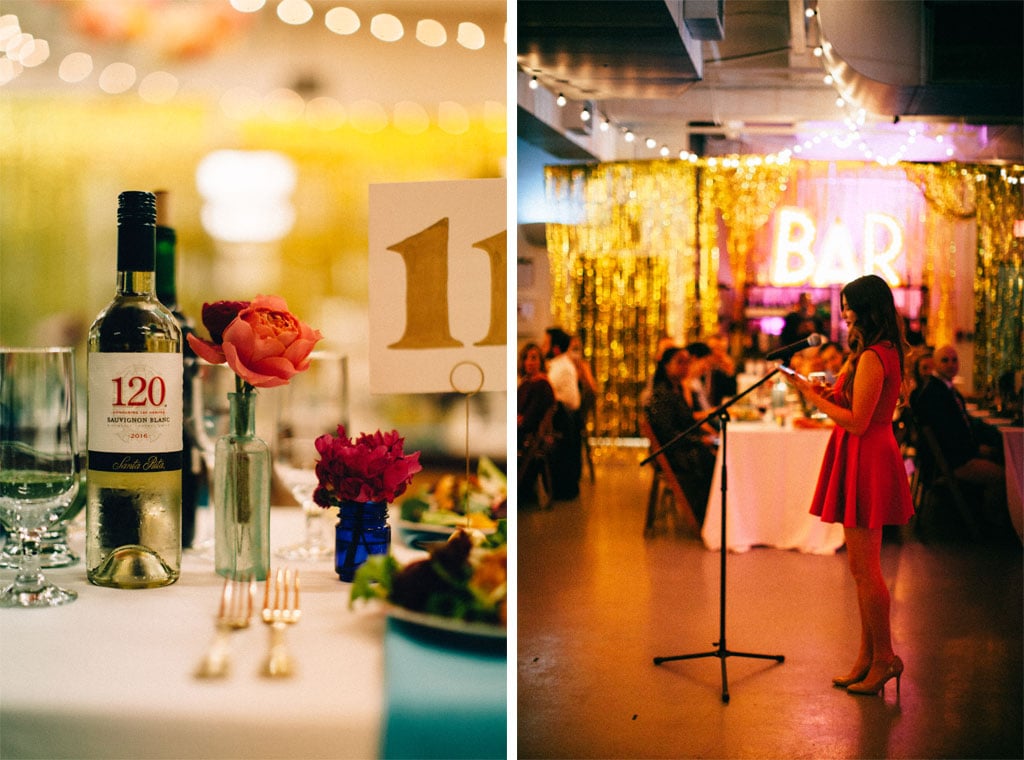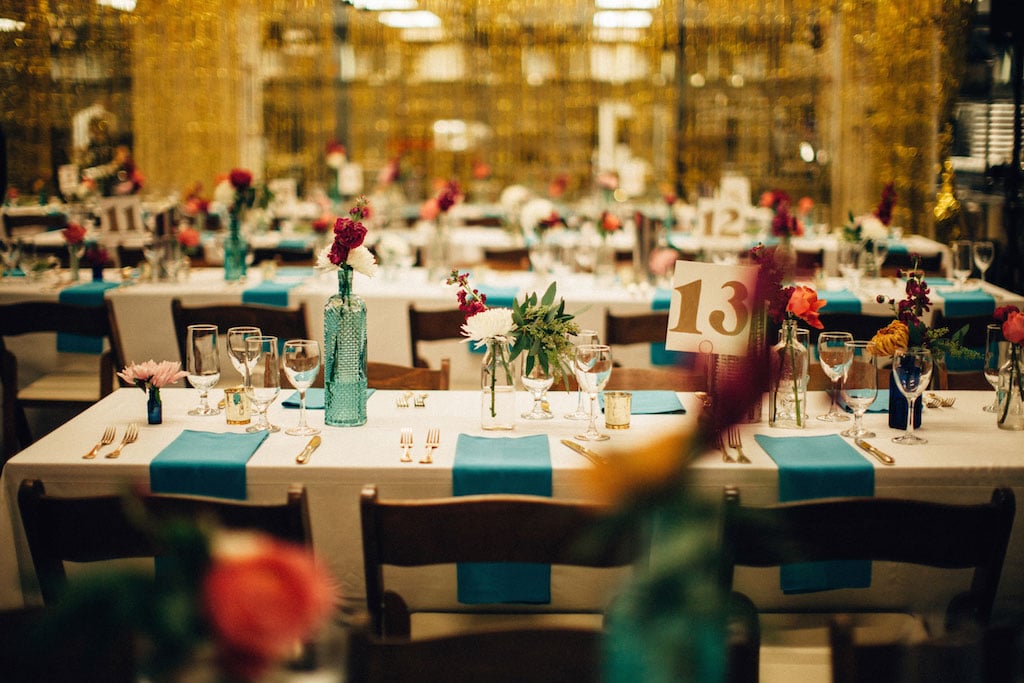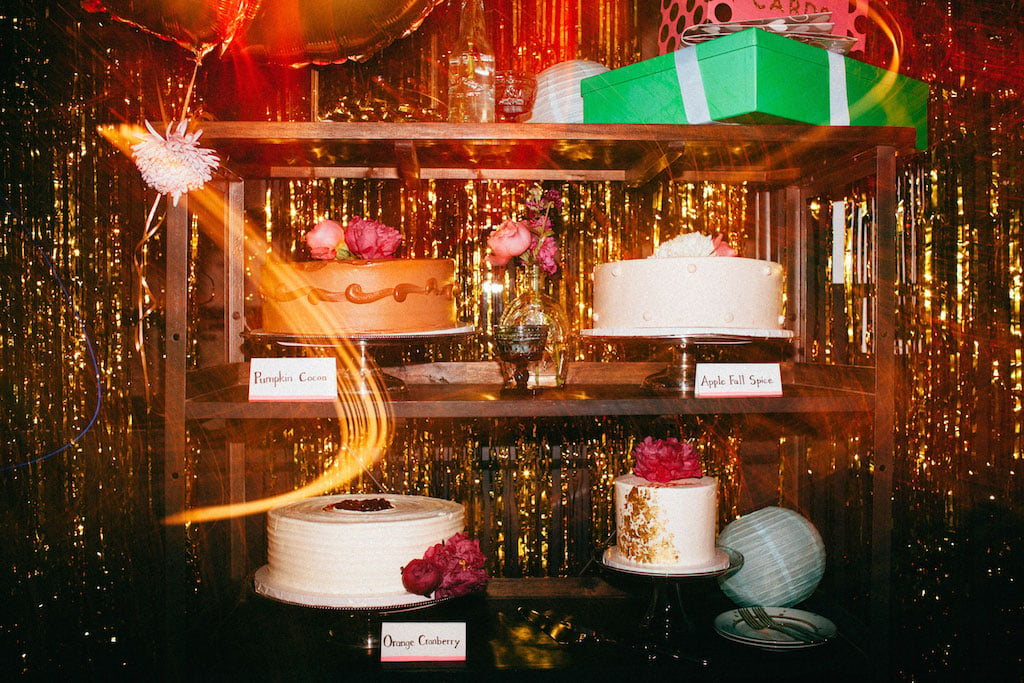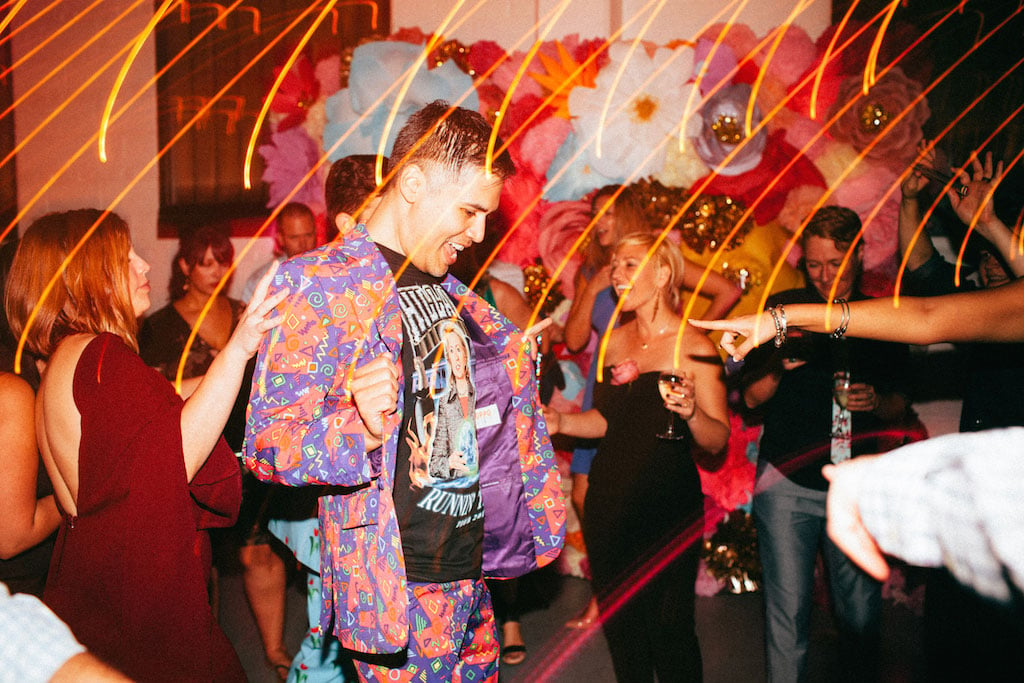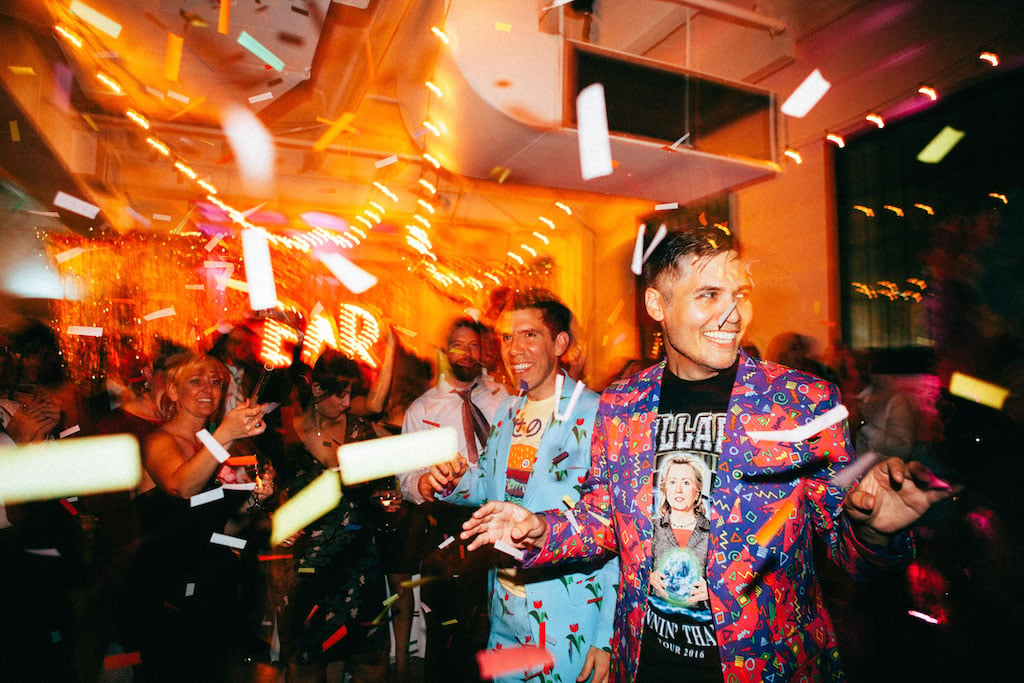 The grooms danced to "Islands In The Stream" by Dolly Parton and Kenny Rogers, which was Clark's favorite moment of the night. Instead of one wedding cake, the newlyweds served five in delicious fall flavors like pumpkin cocoa, apple fall spice, and orange cranberry. Before the end of the night, Greg and Clark changed into a couple of amazing patterned suits to hit the dance floor. When the celebrations finally came to a close, Greg and Clark made their exit with plans for a honeymoon in Japan.

VENDORS
Ceremony and Reception Venue: Union Kitchen | Cocktail Hour: Republic Restoratives | Photographer: Emily Gude Photography | Event Coordinator: Candy Borales, Candy & Co. | Grooms' Attire: J. Crew | Hair Dresser: Jane of Barber of Hell's Bottom and Marta of Bravado Hair Design | Cake: RareSweets | Flowers & Decor: Ruie & Grace | Caterers: Quickstep Caterers | Transportation: Uber | Music/Entertainment: Les Talusan, Sound of Everything | Invitations: Designed by Greg Newcomb, printed by Typecase Industries 
Looking to wow with wedding decor at your nuptials? Get help from the area's best wedding design experts. 
Update: In a previous version of this article, Union Market was mentioned in place of Union Kitchen.