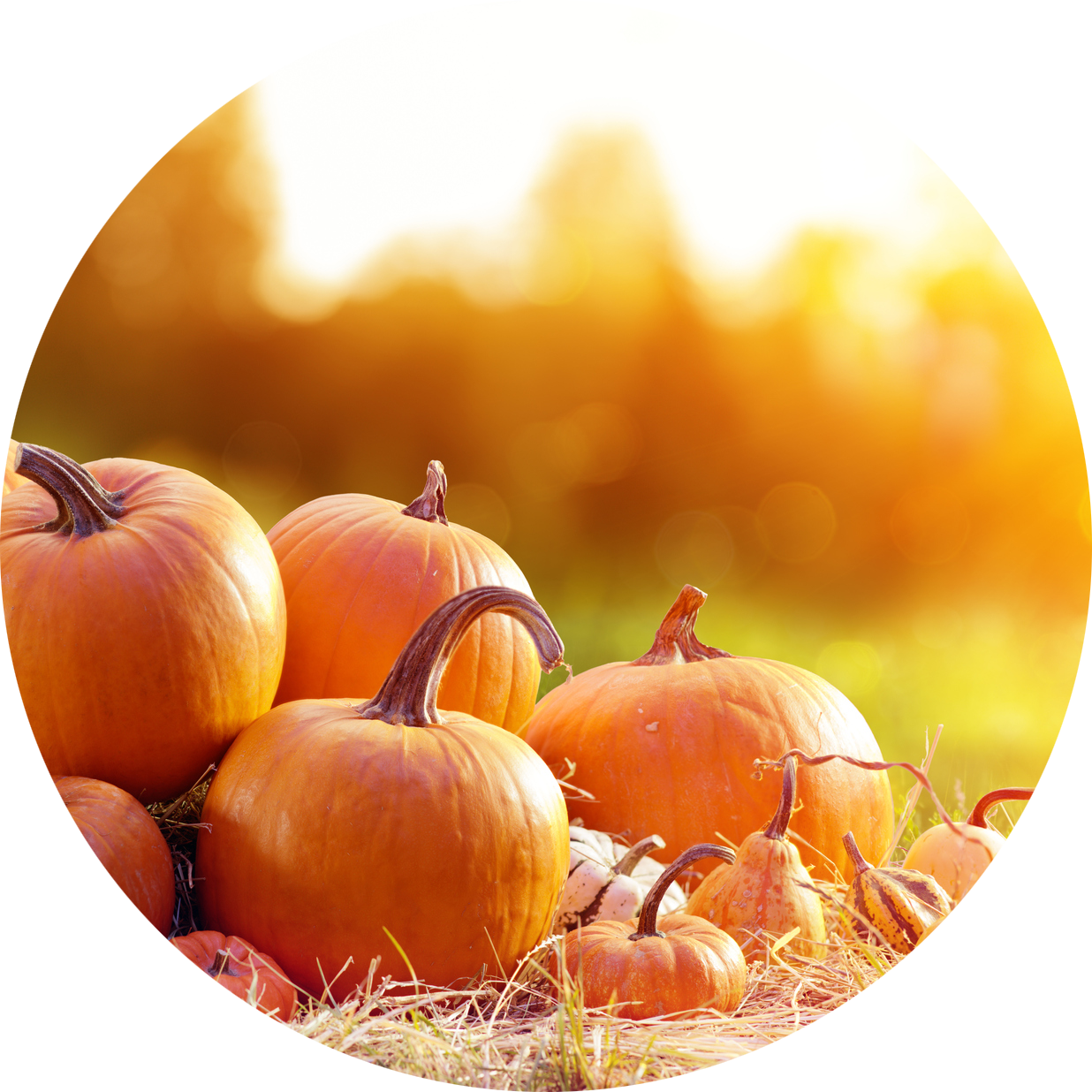 Make the most of autumn activities with these ideas for a fun-filled fall. Check out colorful foliage, corn mazes, haunted houses, pumpkin patches, and more.
The best pumpkin pie we've ever tasted comes from Red Truck Bakery in Fauquier County (8368 W. Main St., Marshall, 540-364-2253; 22 Waterloo St., Warrenton, 540-347-2224). While most pumpkin pies contain plain sugar, this has a more deeply flavorful caramel. An extra pie crust will be left over—just keep it frozen until the craving strikes again.
Pie Filling
(Makes one pie)
Ingredients:

1 10-inch pie crust
1 cup sugar
1/3 cup water

2 cups heavy cream (room temperature)
1 15-ounce can solid-pack pumpkin
1½ teaspoons ground ginger

1¼ teaspoons cinnamon
¼ teaspoon nutmeg, preferably freshly grated
1 pinch ground clove

½ teaspoon salt
4 large eggs
Procedure:
1. Preheat the oven to 325 degrees.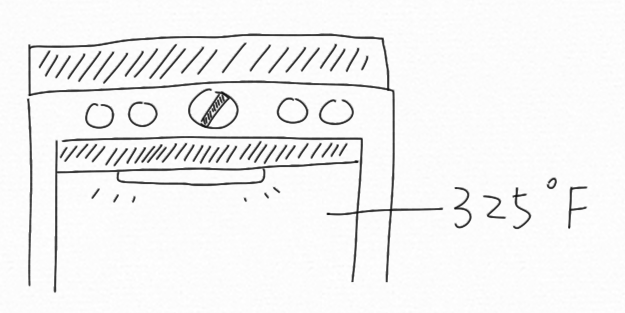 2. Roll out one of the disks of pie dough. Press into a 9-inch pie plate, trim the edges, and crimp the sides. Chill in the refrigerator.


3. In a large saucepan, whisk together the sugar and water. Bring to a boil over high heat but don't stir; gently swirl the pan on the burner to combine, occasionally brushing down the sides with a wet pastry brush. Cook until the caramel is a deep golden brown. Turn the burner to low, add the heavy cream, and gently whisk into the caramel until it has dissolved. Let it cool a bit.


4. In the bowl of a mixer, combine pumpkin, spices, and salt. Whip at medium speed. Add eggs one at a time and whip till combined; between additions, scrape the bowl down with a rubber spatula and whip again.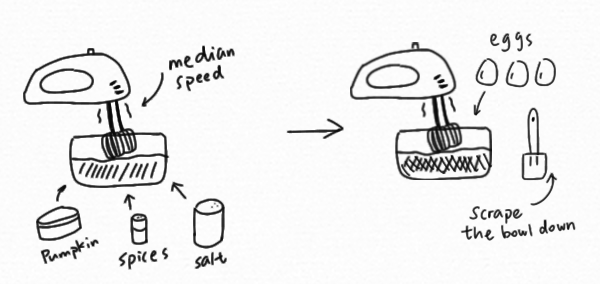 5. Pour the cooled—not cold—caramel through a strainer into the mixing bowl. Whip until smoothly combined; again, scrape down the sides.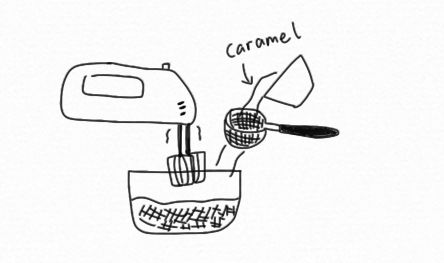 6. Place the chilled pie crust on a baking sheet. (If you have a rack that fits into the baking sheet, use it to ensure a more evenly browned crust.) Fill the crust with the pumpkin mixture and place it on the middle rack of the oven.


7. Bake for 55 minutes, then raise the temperature to 350 degrees. Bake until the filling is puffed and firm about 2 inches from the rim; rotate the baking sheet halfway through. Don't worry about the very center being jiggly; it will finish baking while cooling. An overcooked pie means one with cracked edges in the filling and dark brown spots.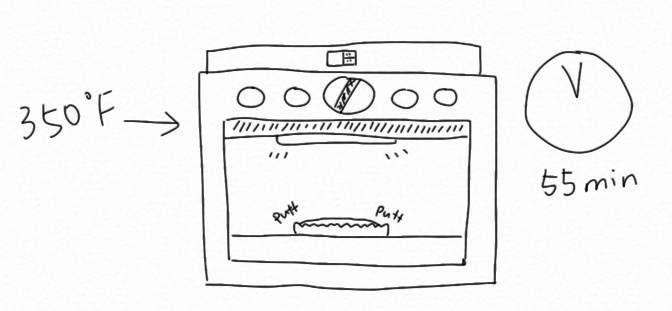 8. Cool, then serve with whipped cream.
---
Pie Crust
(Makes two balls, each a 10-inch crust)
Ingredients:

3½ cups all-purpose flour
1¾ tablespoons kosher salt
2¼ tablespoons sugar

1½ sticks unsalted butter, chilled and cubed
¼ cup vegetable shortening, chilled
1 egg yolk

1½ teaspoons orange zest
1½ teaspoon lemon zest
½ to 2/3 cup cold water
Procedure:
1. In a large mixing bowl, whisk together the flour, salt, and sugar. Add the butter and shortening.


2. Blend with a pastry cutter or food processor until the mixture forms balls the size of small grapes.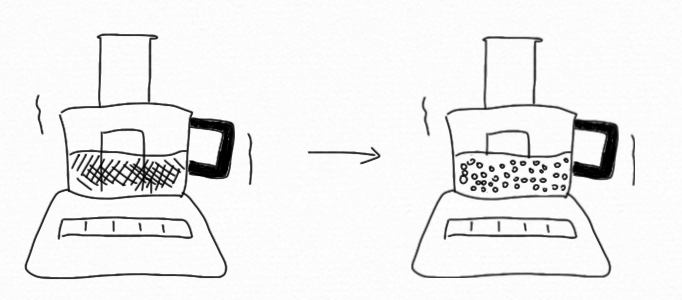 3. Add the egg yolk and citrus zest and mix with your hands until combined.


4. Add the water gradually until the dough comes together; if it's crumbly, add a bit more water (you don't want a sticky, overworked dough). Divide dough in half. Form into two disks, wrap each in plastic, and chill for 30 minutes.

This article appears in the November 2016 issue of Washingtonian.