Every November, Holly Zell packs her DSLR camera and tripod into her silver Mustang convertible, and begins checking out which homeowners she'll have to cut from her directory of amazing Christmas light displays.
Just because a house "blows her socks off" one year doesn't mean the homeowner can get away with a few strands of twinkle lights the next. "They have to maintain that level of display," Zell says, or she kicks them off the site, Holly's Tacky Christmas Lights. She remembers checking on one participant from a prior year and being disappointed. "I drove out and he had just a few things up," she says. "I said, I have no choice. I have to pull you out."
A DC native, 35-year Northern Virginia resident, and a former NASA web designer, Zell has been cataloging her region's most over-the-top holiday decorations since 2003. With cheesy clip art and minimal formatting, the site looks every bit like one built in a coding class in the early aughts—which it was—but it's thorough. She lists more than 80 spectacularly decorated homes with addresses and photos, organized by location and ranked by users' votes. Most are in Fairfax County, with a few in DC, and a new section for Maryland houses. A friend of Zell's even developed an interactive Google Map so visitors can plan their best driving routes.
Thanks to a Facebook group with more than 900 fans, Zell gets tips on houses she may have missed. But placement on Holly's Tacky Christmas Lights is entirely subjective. She alone is the practiced judge.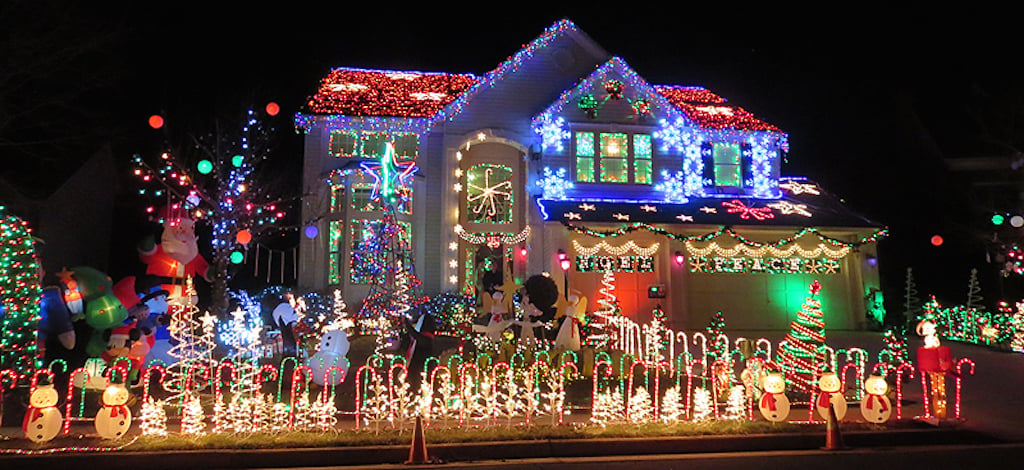 Zell remembers the first time Christmas decorations made her jaw drop—she was a kid, mesmerized by an inflatable lawn snowman hooked up to a vacuum cleaner. She's looking for displays that recreate that awe.
"It's gotta hit me when I drive up," she says. "My socks gotta blow off or something. I know right away."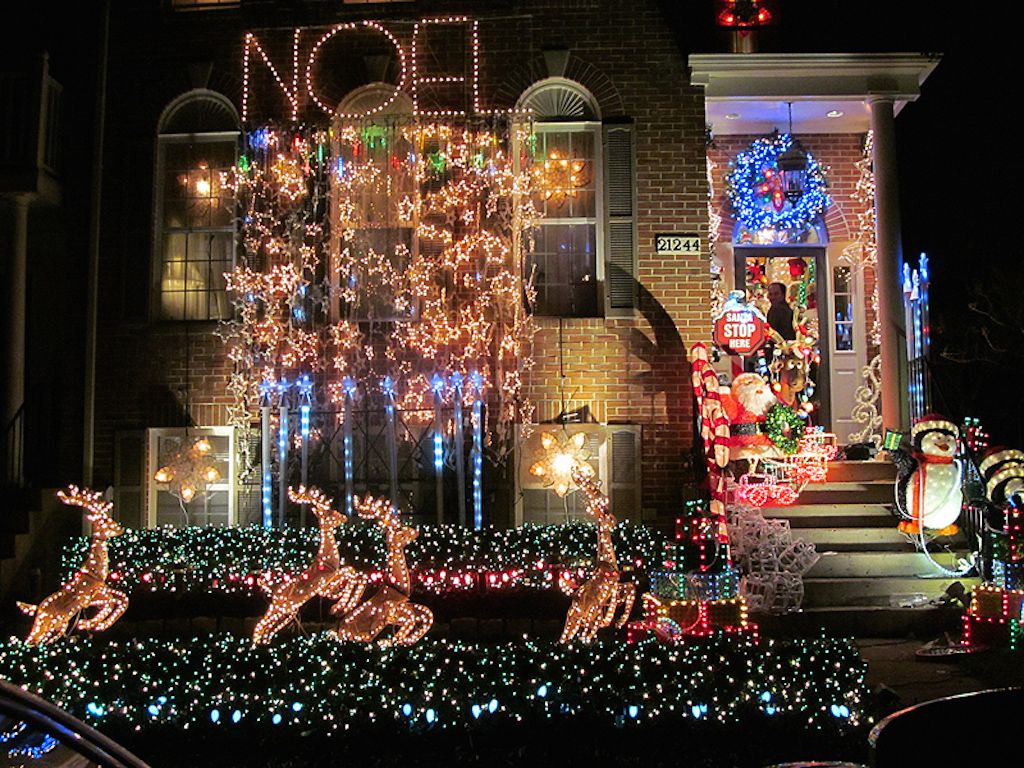 And Zell doesn't want anyone driving to see decorations that aren't there."I want to guarantee the experience for people," she says.
The yearly census starts before Thanksgiving. Zell contacts the homeowners she can find to ask about their décor plans. She posts on Facebook about houses she needs confirmations from. If someone sends word of a new visible-from-space display, it goes on the Honorable Mentions list until Zell can see it in person. Most decorators let Zell know if they plan to skip or downsize their decorations. They can always earn their spot back next year.
Zell's husband passed away in July, so she's particularly happy to have the Christmas lights to keep her busy this holiday season. "It's something I get so much joy from, it makes me feel like a child again," she says. "It's my gift to the community."