Ah, young love! It's adorable that Jordan Winn and Quron Lewis first met in the eighth grade, and even more sweet how they picked their relationship up again as adults. Take a look at their lovely wedding in the photos below by Procopio Photography.
Like B&G on Facebook | Follow B&G on Instagram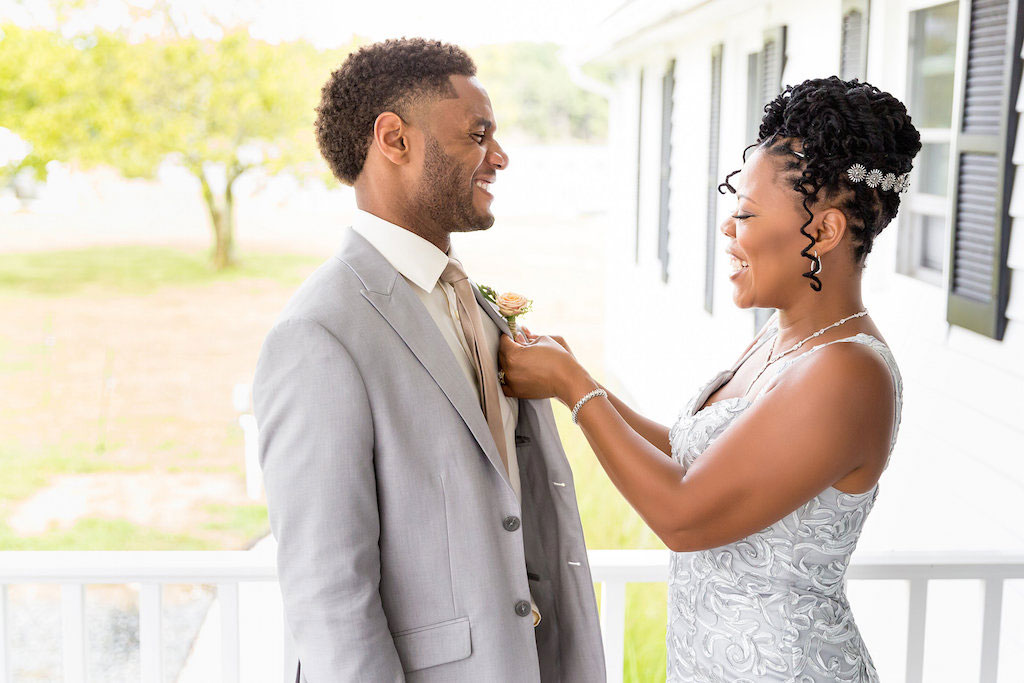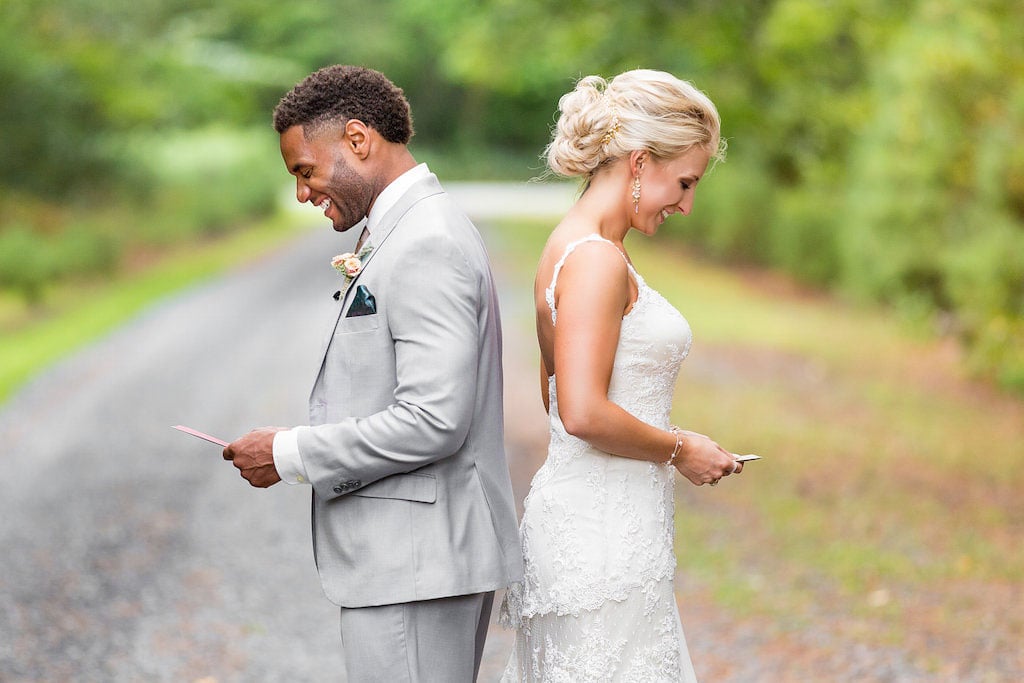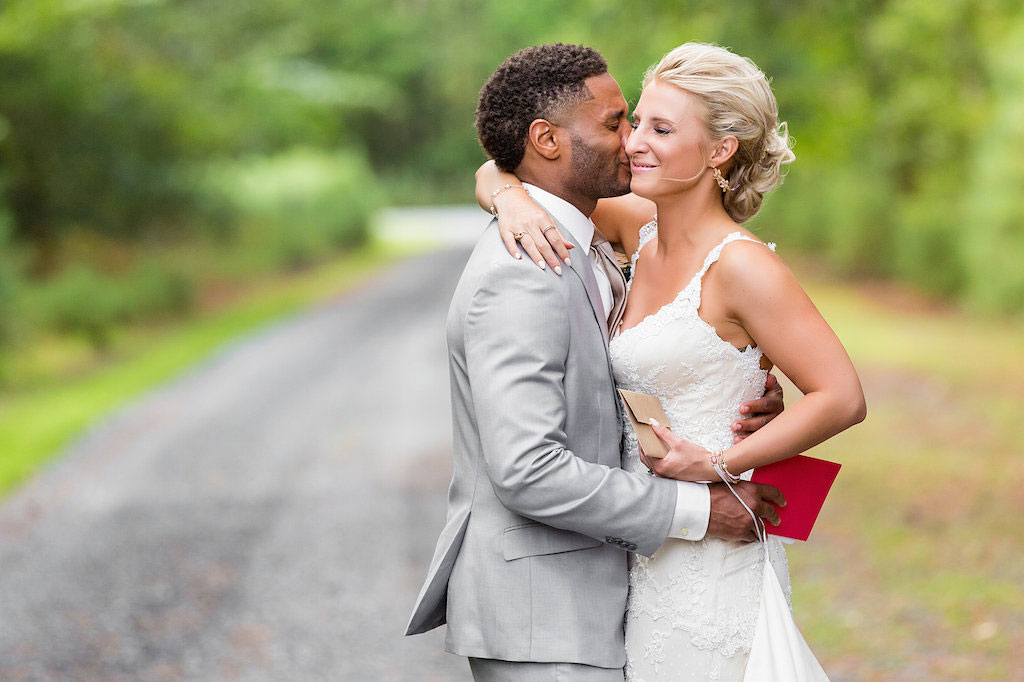 She is perfect, thought Quron the first time he saw Jordan. But because he was in eighth grade and they met at a cheerleading and football banquet, he expressed his feelings with a typical middle-school flirtation:  "I like your skirt."  They exchanged phone numbers and talked for six hours that night. Both immediately smitten, the pair dated on and off through high school.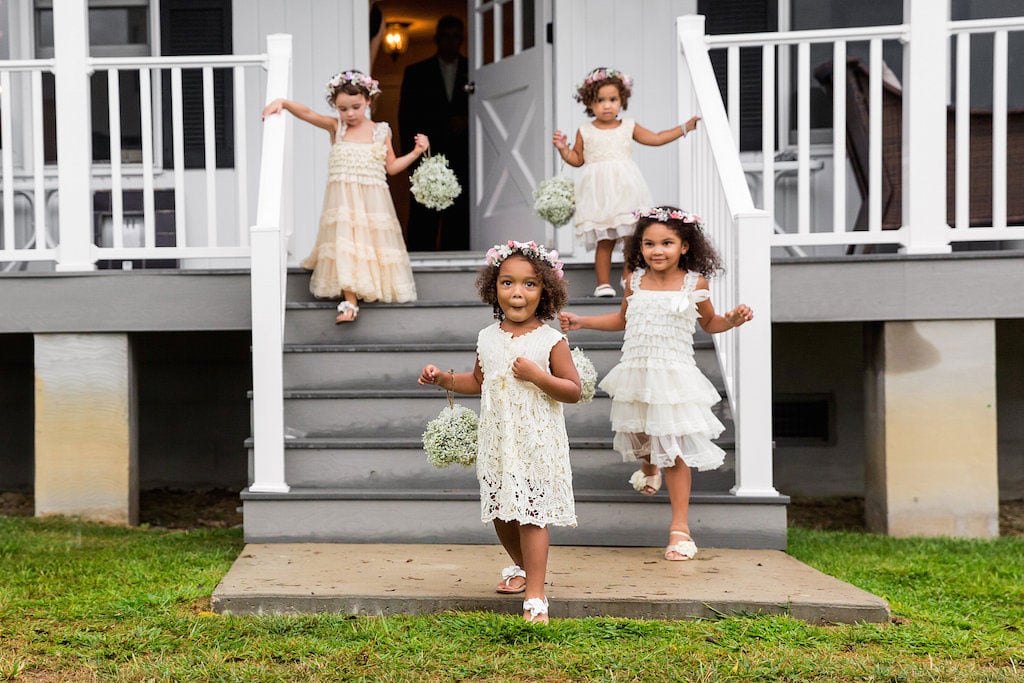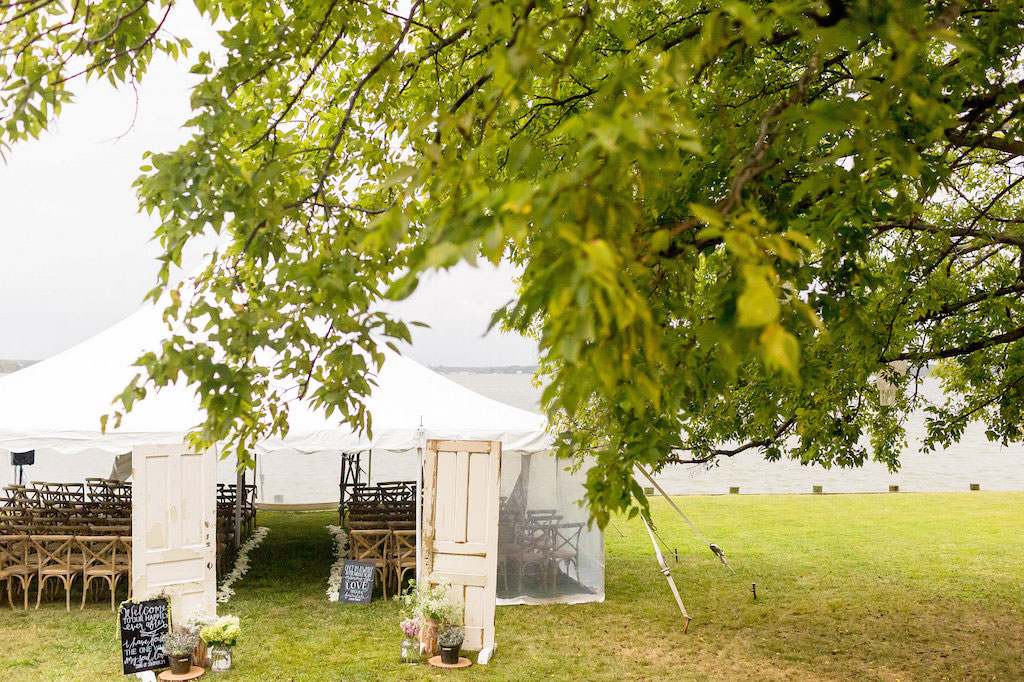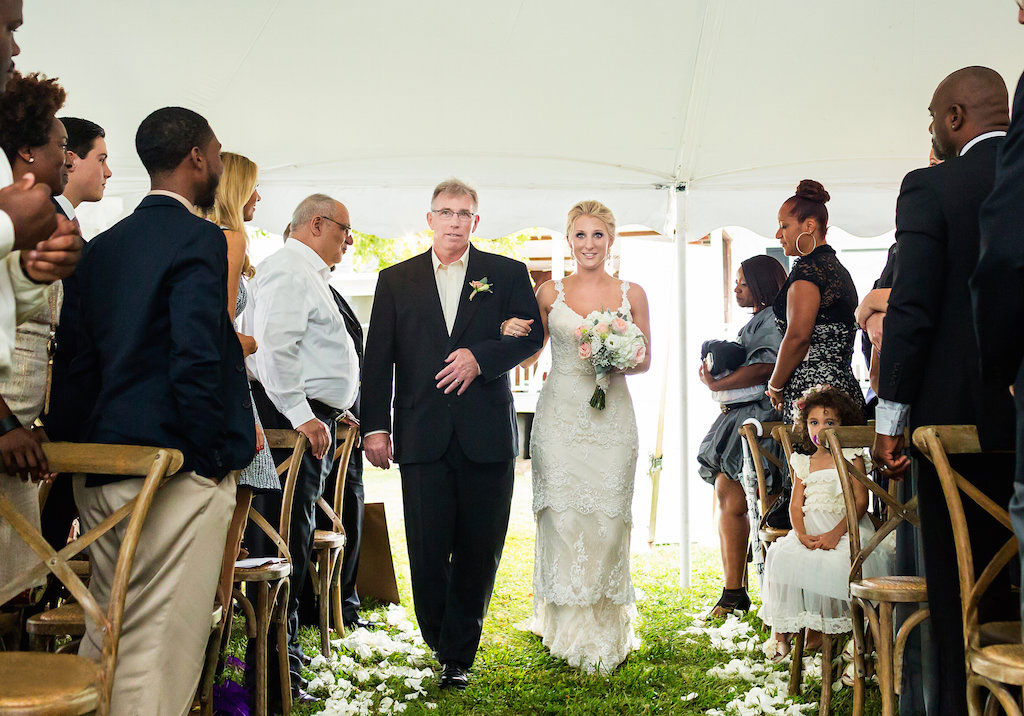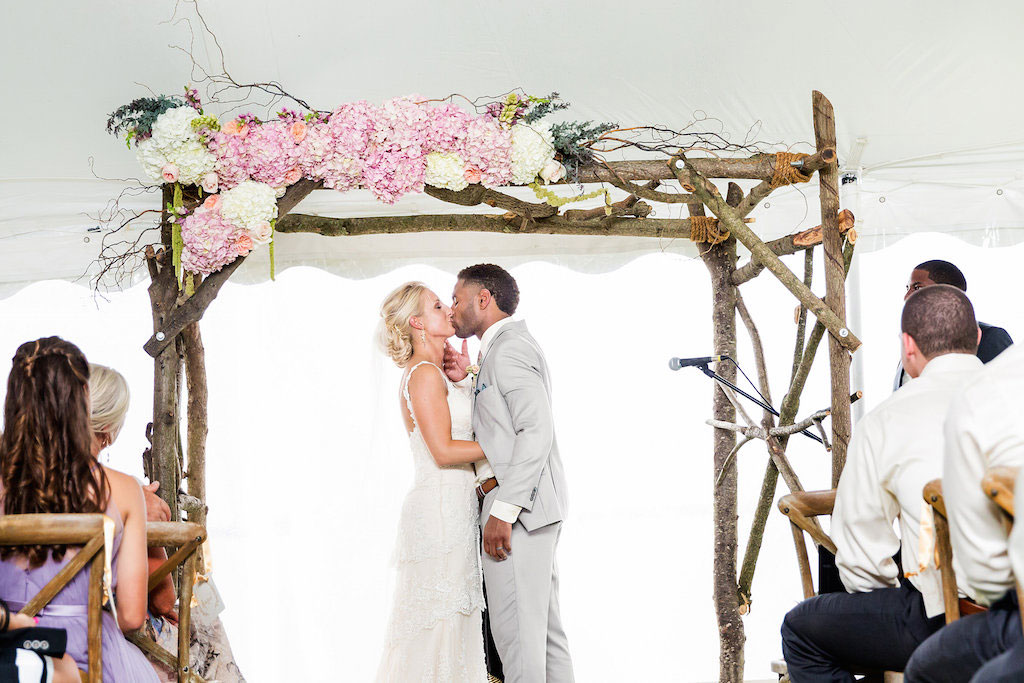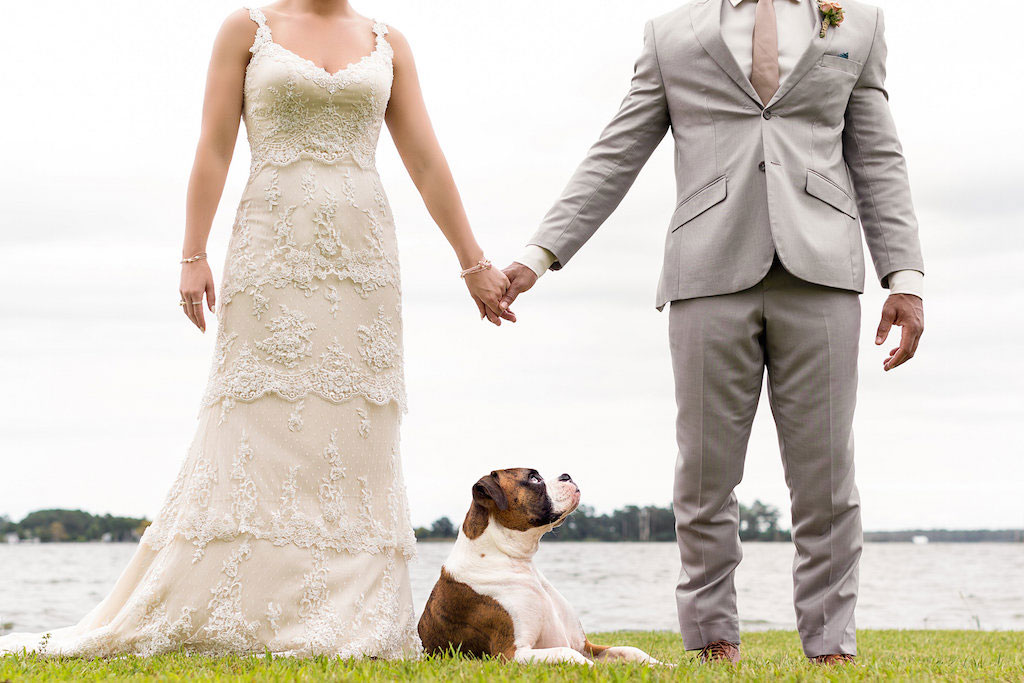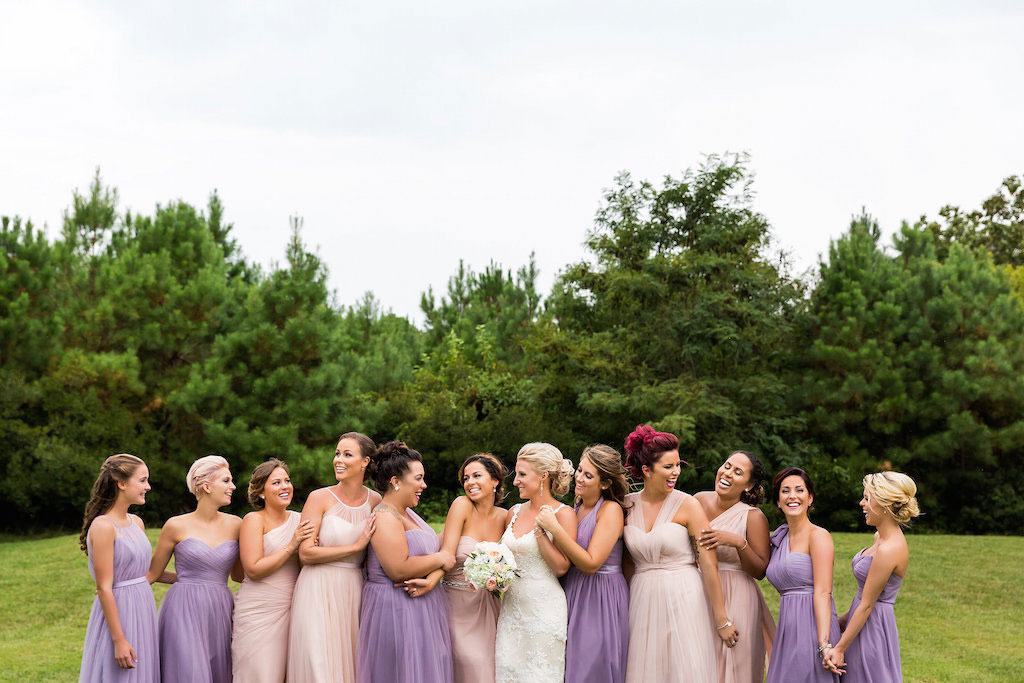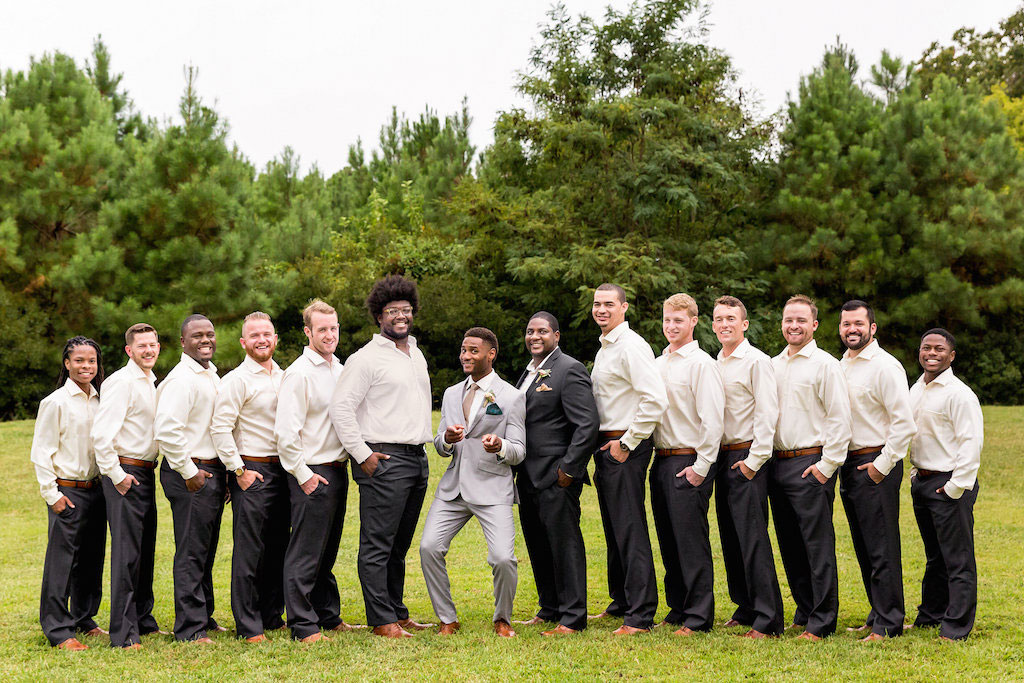 After a long break in college, they met up again as adults. It's going to take me half a second to fall back in love with this guy, Jordan, owner of JKW Beauty, remembers thinking. Three weeks later, Quron, a performance coach, asked her out on their first grown-up date; two years later, he proposed.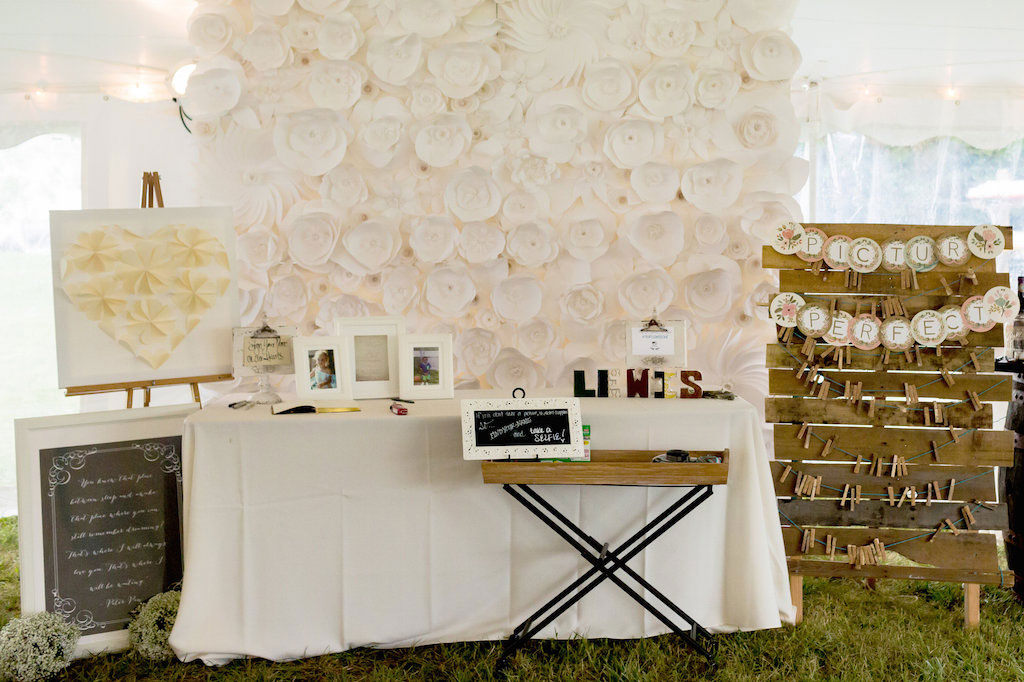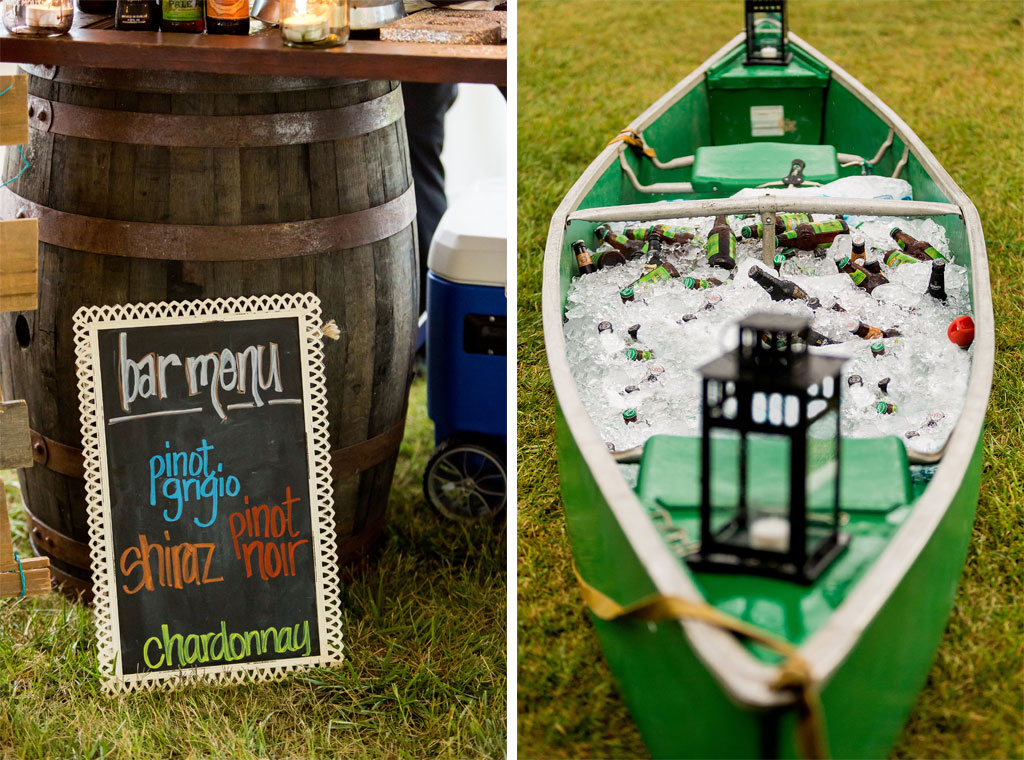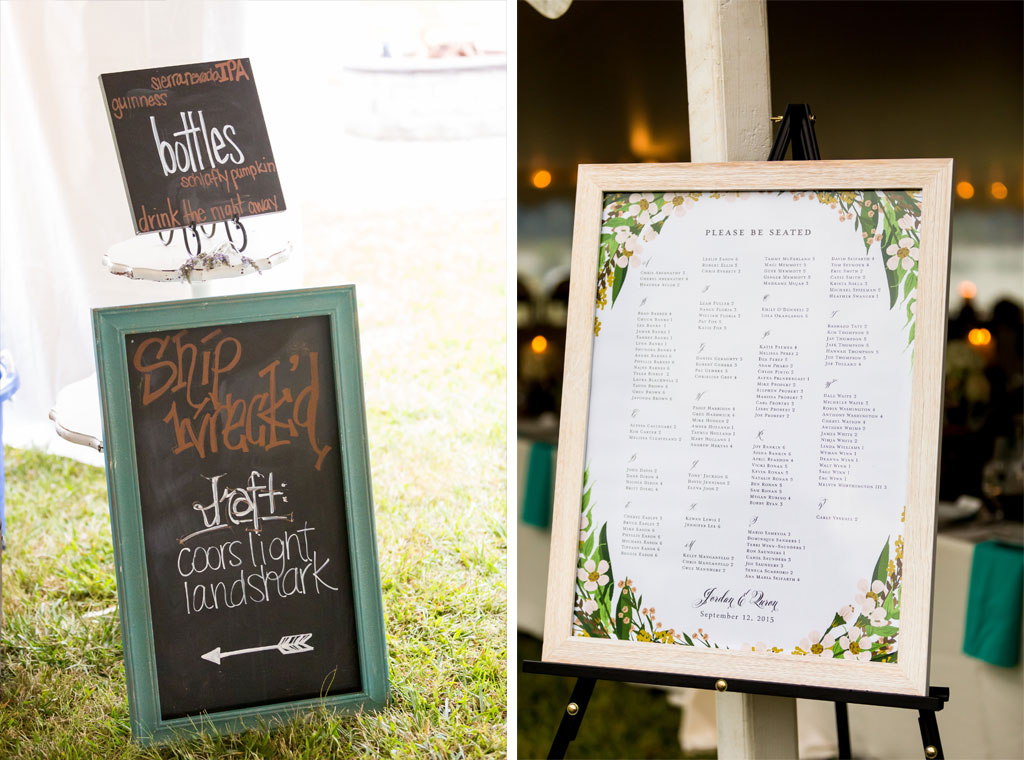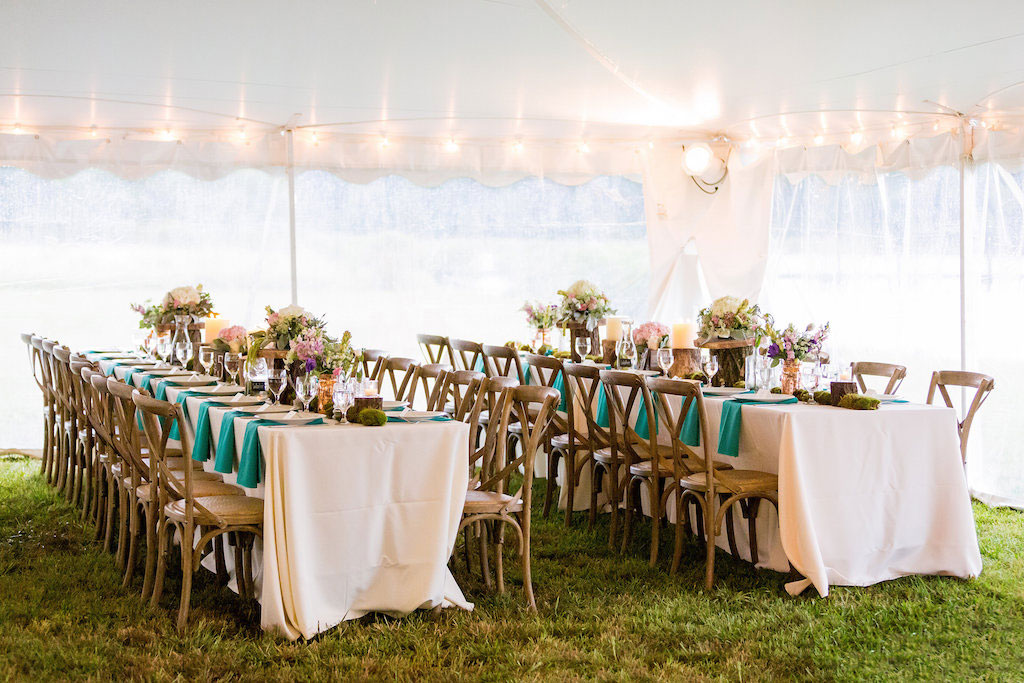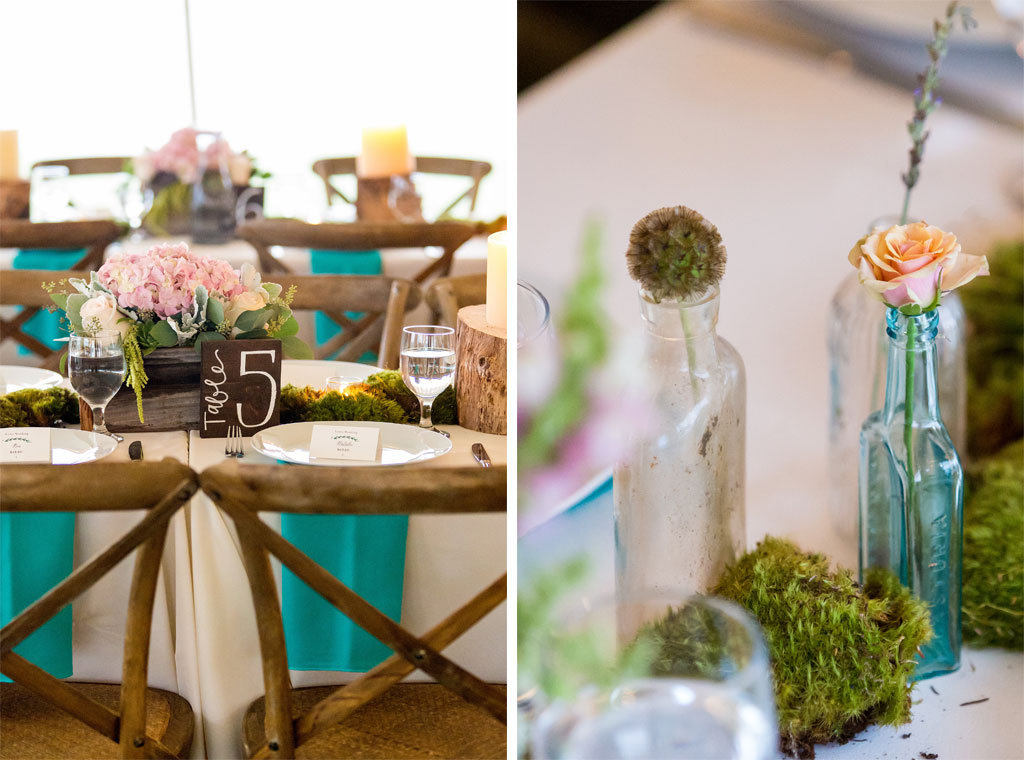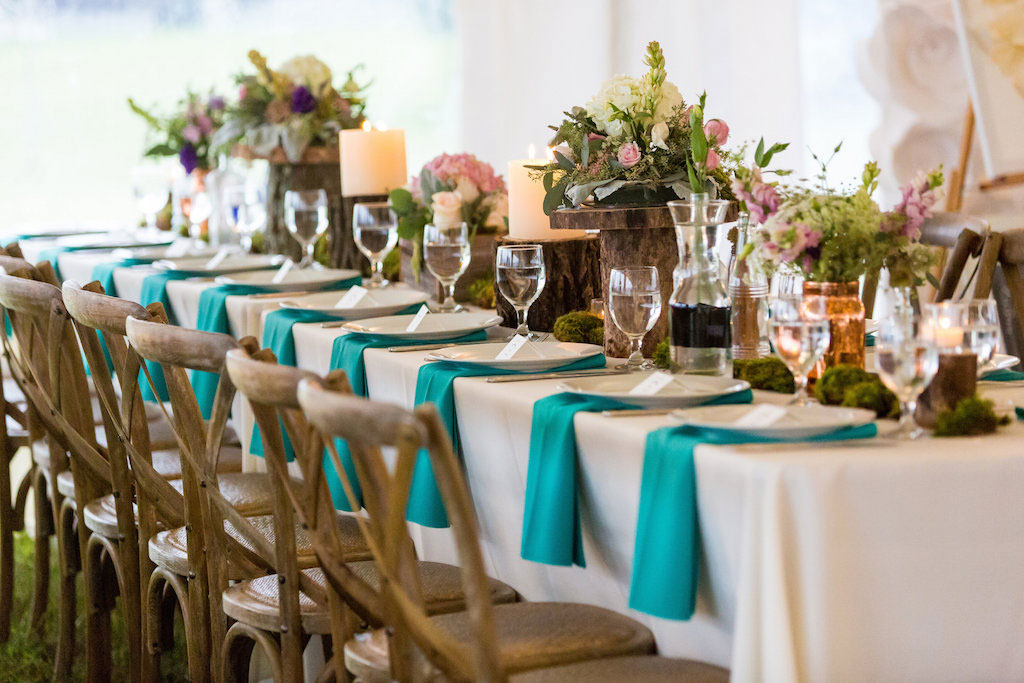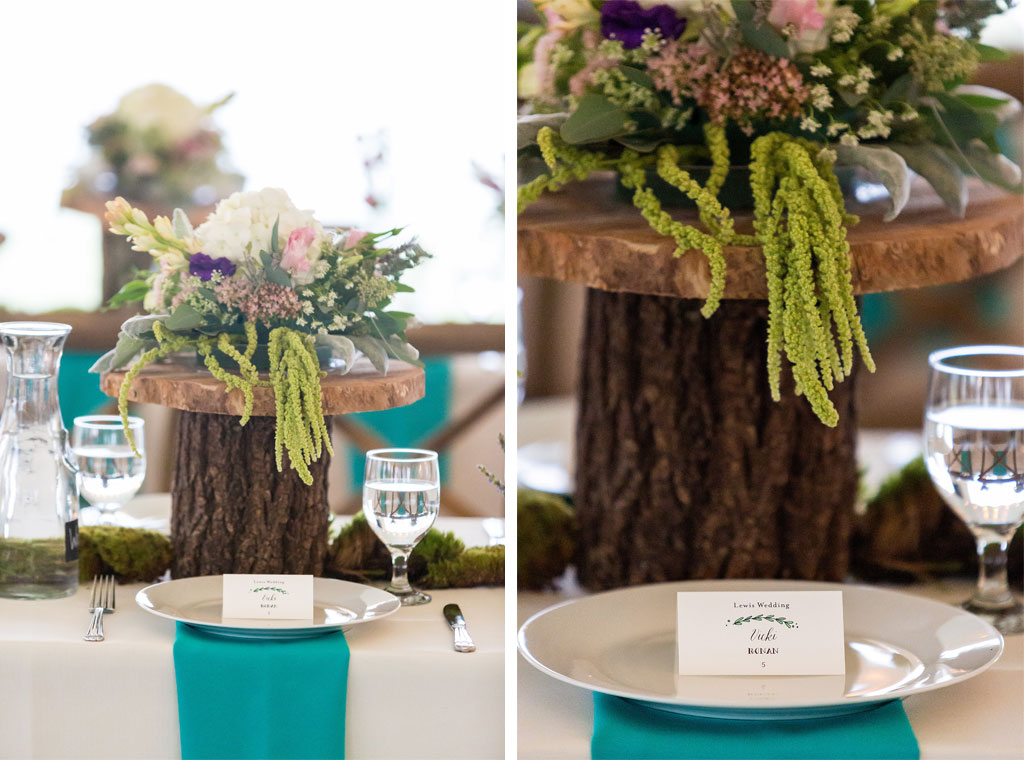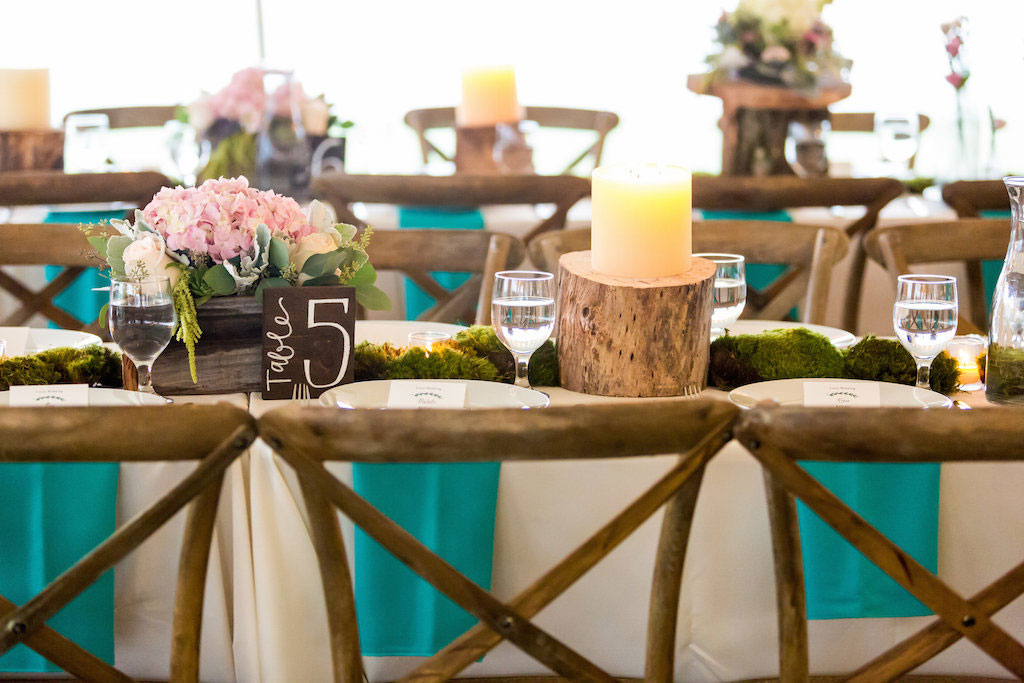 The day of the wedding, 13 groomsmen looked on as Jordan made her way to the altar, where she placed her bouquet on an empty chair set out to honor Quron's late mother. A last-minute tent rental kept everyone's spirits high during the day's unexpected showers, but the rain broke just in time for outdoor portraits.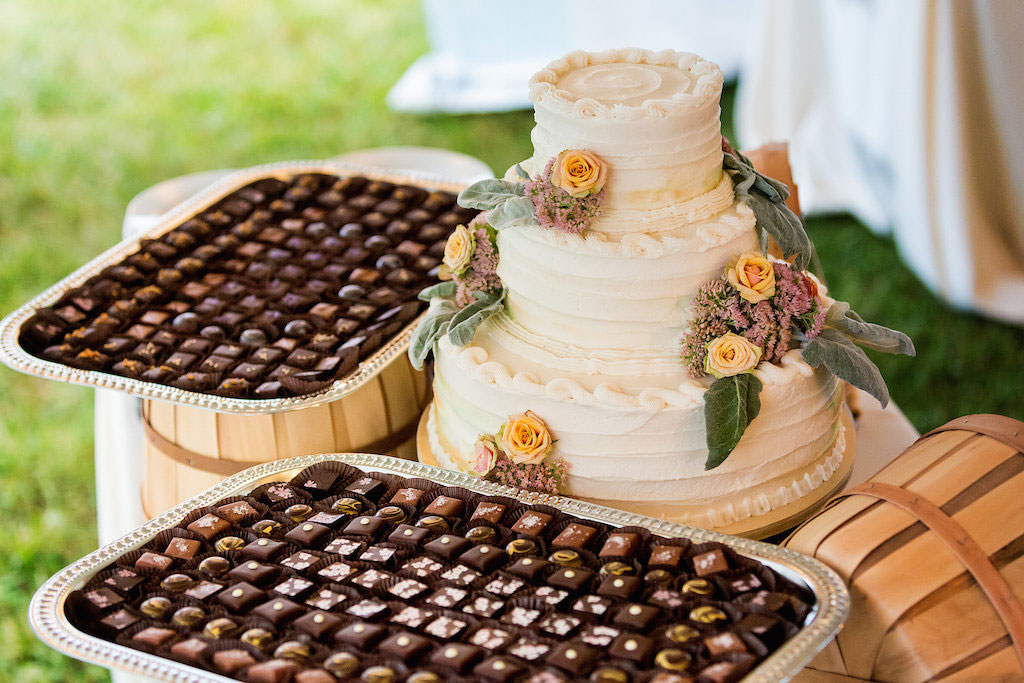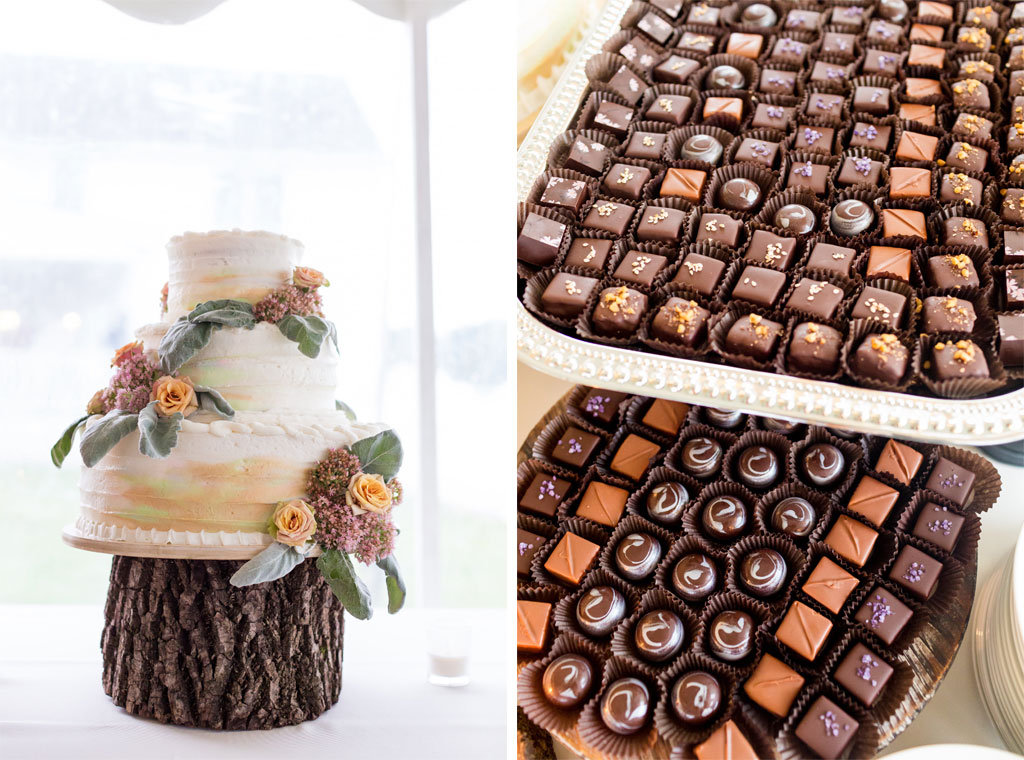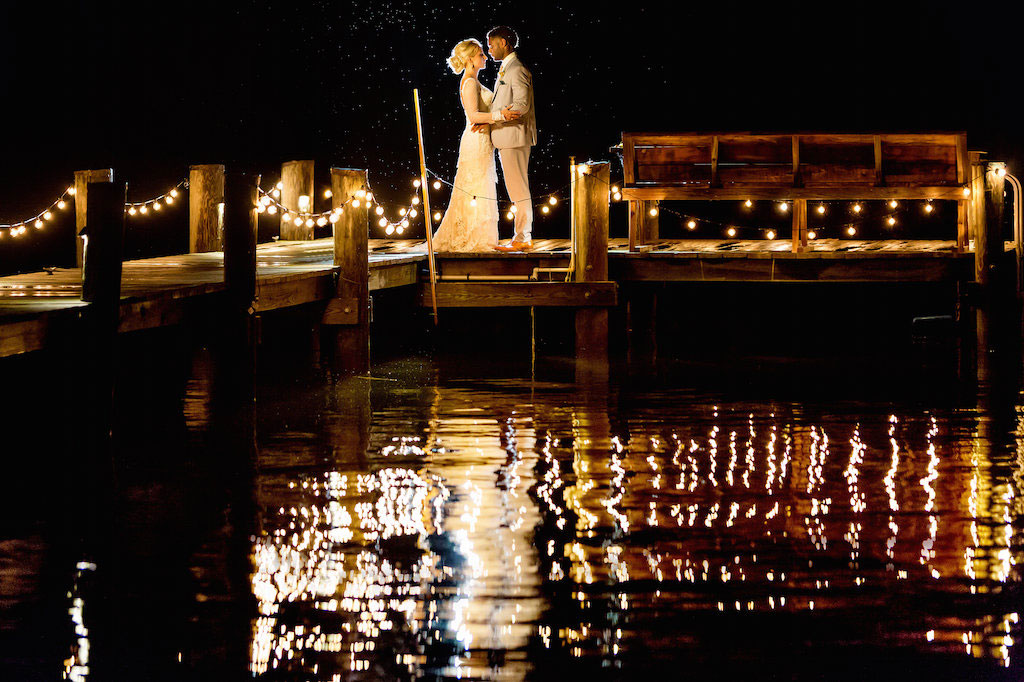 Guests indulged in a cigar bar, ginger margaritas, and a late-night snack of milk and cookies, and the newlyweds left for their St. Lucia honeymoon one week later.
VENDORS
Venue: Swan Cove Manor | Photography: Procopio Photography | Event Design: Alex Meyer Events | Flowers: Wildflower Weddings at Bend in the River Farms | Bride's Gown: Martina Liana, Couture by Posh Bridal | Hair & Makeup: JKW Beauty | Groom's Attire: Mark Ecko, Men's Wearhouse | Catering: Pork Is Good Stuff and Orion Wine & Spirits | Cake: Marjorie Trosterud | Invitations: Throne Paper Goods by Arsh Raziuddin | Music: DJ Bruce  | Tent: Eastern Shore Tents and Events | Chairs: Perfect Settings | Transportation: Bayside Limousine | Videographer: Matt Stambaugh Films
Feeding your guests well is important. That's why you should rely on one of the area's best caterers to do the job right.