Lines out the door—and down the block—don't faze Washingtonians. In our annual restaurant survey, no-reservations destinations with notorious waits took top honors from readers. Rose's Luxury planted the seeds for another successful win—best overall—while Bad Saint's soulful Filipino fare makes it a new favorite.
Still, you don't need to linger outside for a fantastic meal or drink. Our readers love booking a riverside seat at Fiola Mare for a special dinner, while Columbia Room's reservation-only tasting menu is their favorite cocktail haunt. That's not to say splurges are required—a seat at Right Proper brewpub is as simple as it is satisfying.
Best Overall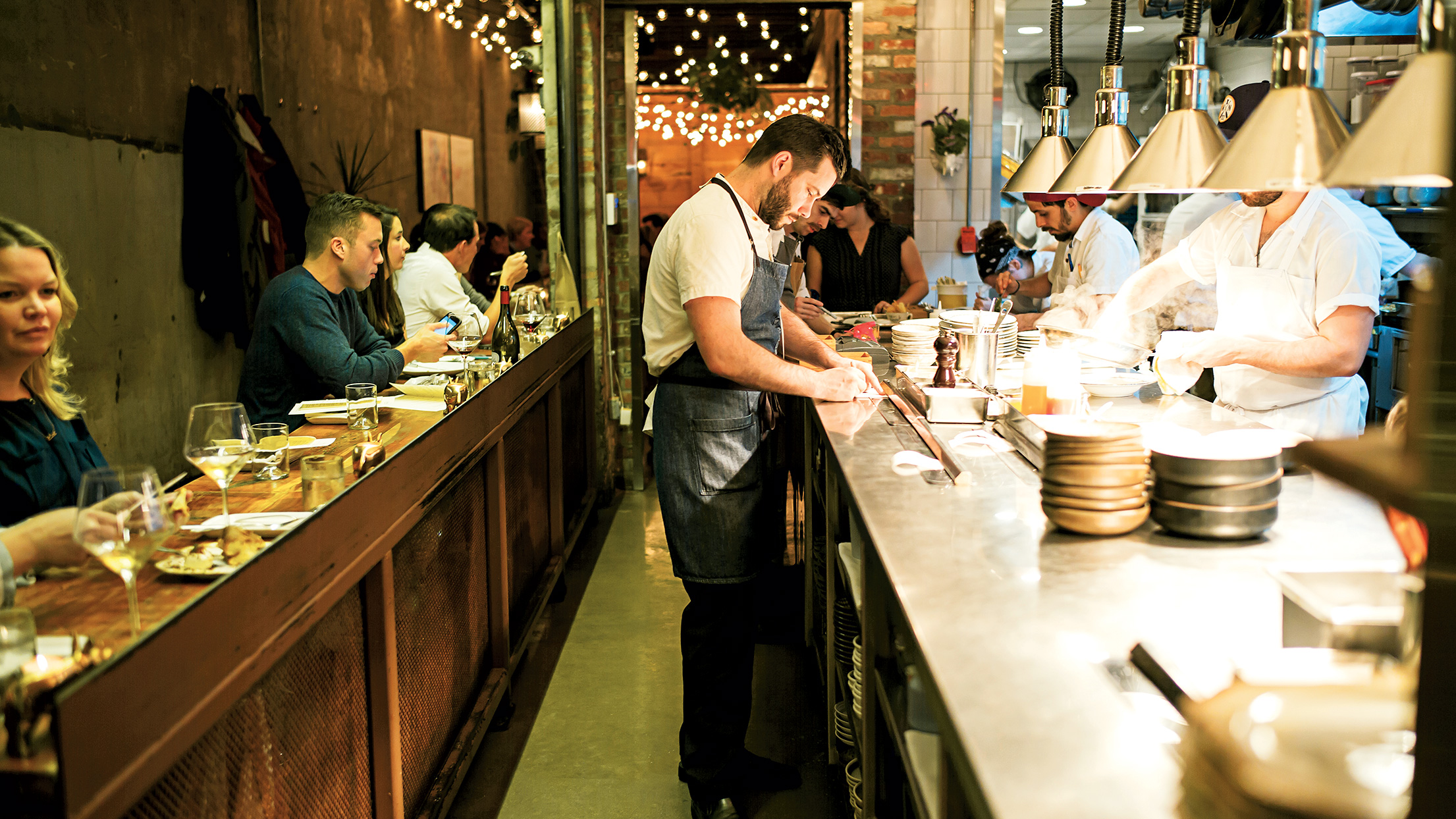 1. Rose's Luxury, Capitol Hill. Lines form outside Aaron Silverman's nationally acclaimed eatery, thanks to affable service and creative hits including pork-lychee salad.
2. Le Diplomate, Logan Circle. French classics such as steak tartare and skate grenobloise shine at this ever-buzzing brasserie.
3. Cava Mezze, Capitol Hill, Rockville, Clarendon. Souvlaki sliders and other crowd-pleasing Greek-inspired tapas draw fans to this decade-old concept.
New Restaurant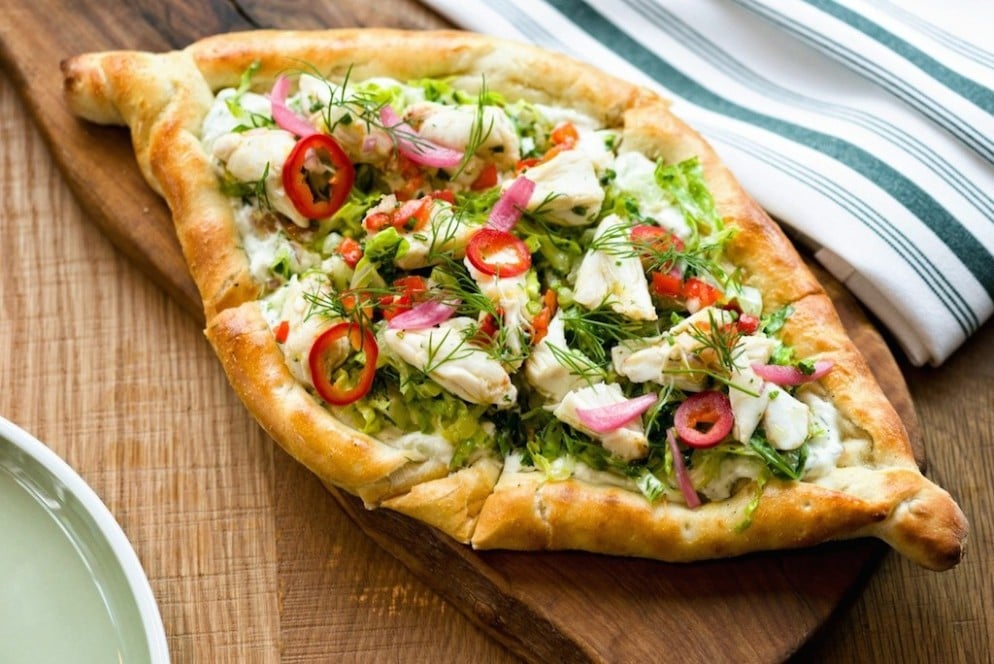 1. Bad Saint, Columbia Heights. Refined yet deeply satisfying Filipino dishes—oxtail-peanut stew, clams with sausage—create lines outside this 24-seater.
2. The Dabney, Shaw. Mid-Atlantic specialties such as barbecue quail and roast-ed scallops with chestnuts emerge from a wood-burning hearth.
3. Kapnos Kouzina, Bethesda. Restaurateur Mike Isabella adds rustic Greek to his empire. Don't miss the fried chicken with harissa-honey.
Special Occasion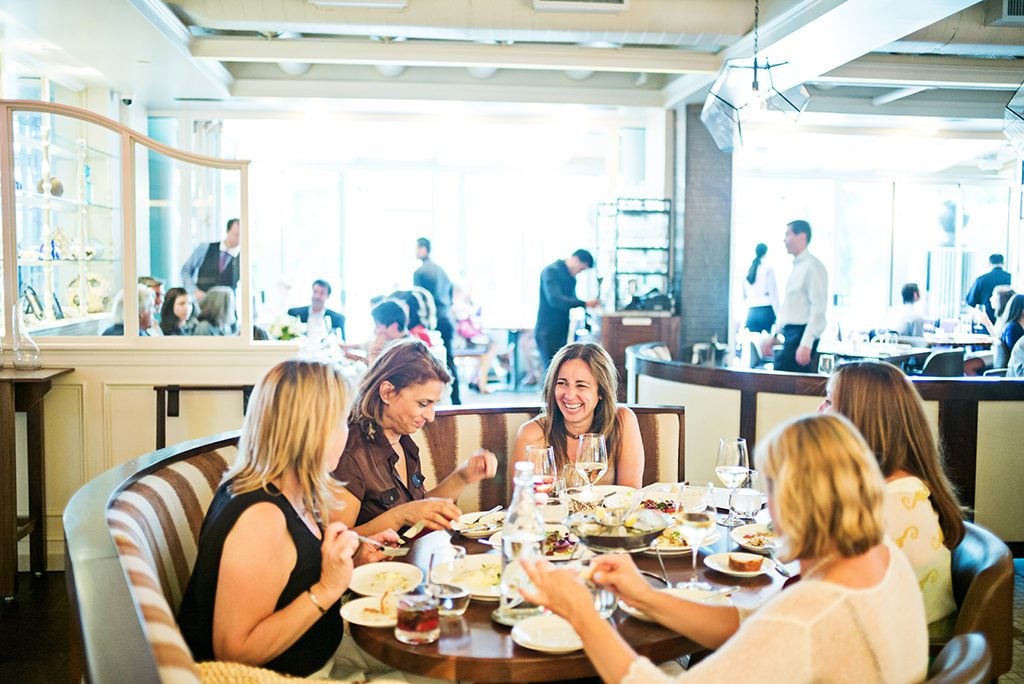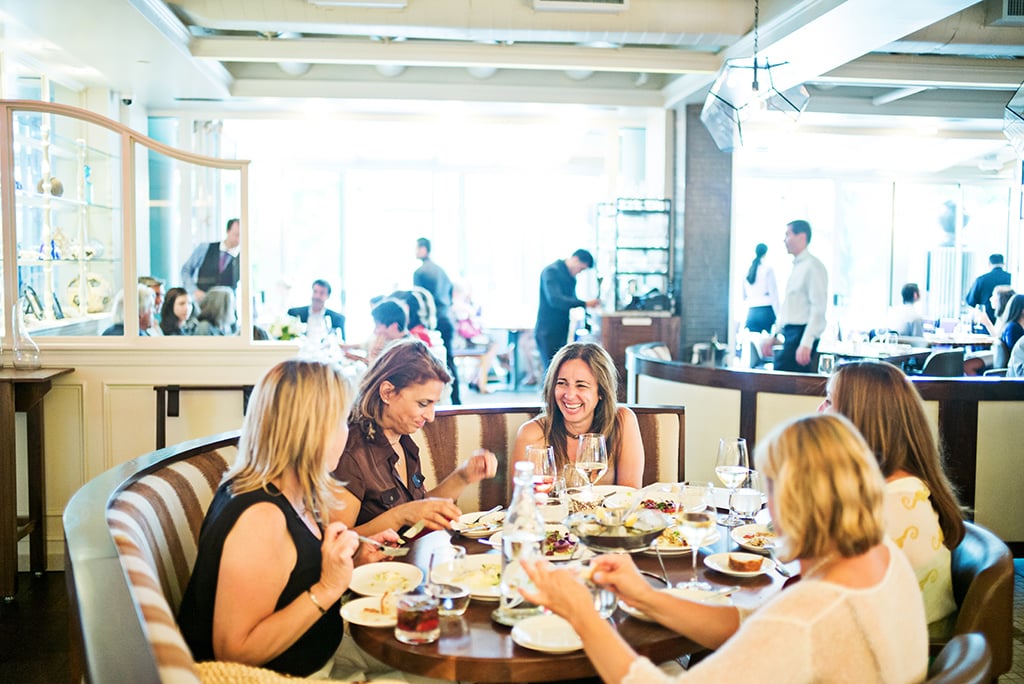 1. Fiola Mare, Georgetown. Fabio Trabocchi dazzles with pristine Italian seafood (and gorgeous views) on the waterfront—a favorite among A-listers such as the Obamas.
2. Rose's Luxury, Capitol Hill. Charming staff and a vintage-chic rowhouse add to a memorable meal that doesn't always break the bank.
3. The Inn at Little Washington, Washington, Virginia. Few chefs have mastered transportive luxury like Patrick O'Connell—from the grand decor to tinned caviar and European-style cheese service.
Value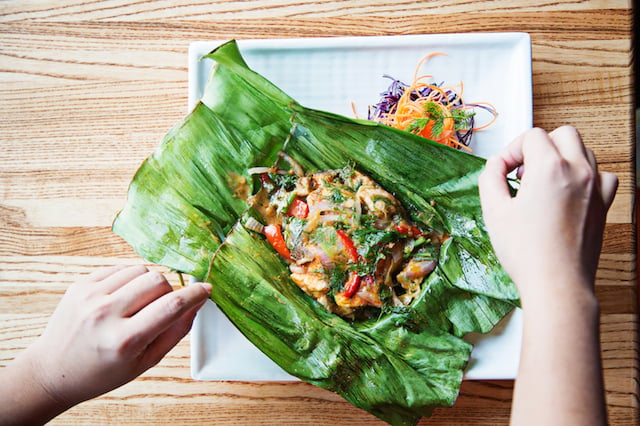 1. Thip Khao, Columbia Heights. Fiery Laotian fare—and boundary-pushing dishes like alligator larb—are hallmarks of chef Seng Luangrath's bright eatery.
2. Medium Rare, Cleveland Park, Capitol Hill. Carnivores derive simple pleasures from a $21 set menu of fresh bread, salad, and steak frites.
3. Ray's the Steaks, Arlington. Less expensive than and just as filling as DC's steakhouses. Tied with Ambar, Capitol Hill, Clarendon. All-you-can-eat Balkan cuisine is a good deal for big appetites.
Brewery
1. Right Proper, Shaw, Brookland. Sample unusual beers alongside rib-sticking fare at the Shaw brewpub, or head to the production house for a tasting tour.
2. BlueJacket, Navy Yard. The Neighborhood Restaurant Group is known for superlative beer halls (e.g., ChurchKey), but this brewery/restaurant is one of the few places to taste its personal handiwork.
3. Port City, Alexandria. Quaffable beers including Monumental IPA and Belgian-style Optimal Wit make this production brewery stand out.
Date Spot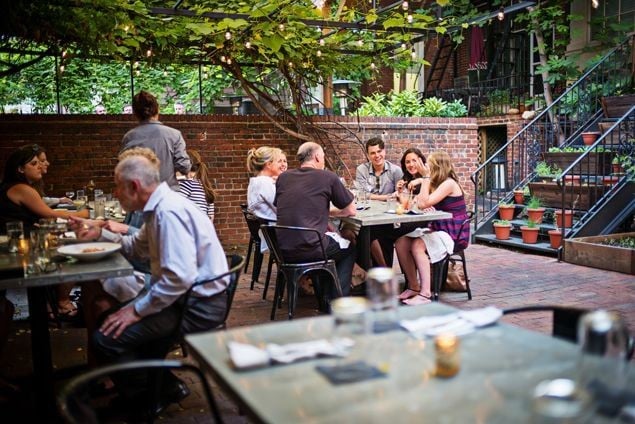 1. Iron Gate, Dupont Circle. A wisteria-lined courtyard and a fire-lit dining room add to the romantic ambience of this finer-dining Mediterranean.
2. Compass Rose, Logan Circle. An eclectic rowhouse dining room/bar serving cocktails and global street eats under twinkling string lights.
3. Barcelona, Logan Circle, Cathedral Heights, Reston. Buzzy crowds pack the Spanish chain for classic tapas.
Favorite Chef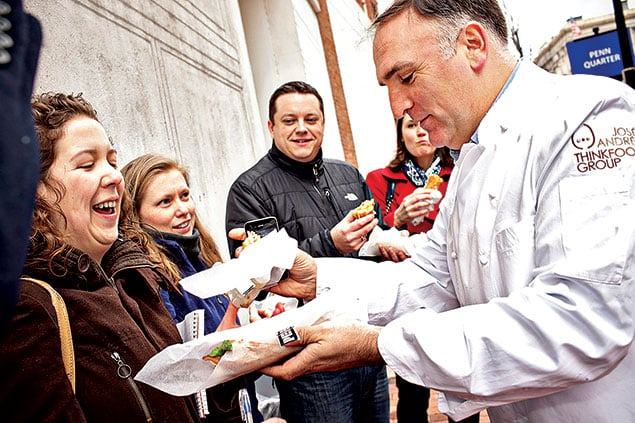 1. José Andrés, ThinkFoodGroup. Spanish-born Andrés has made Washington his home, launching a restaurant empire that ranges from boundary-smashing Minibar to crowd-pleasing Jaleo.
2. Mike Isabella, Mike Isabella Concepts. Isabella—a Zaytinya and Top Chef alum—has hip restaurants, airport venues, sandwich shops, and a forthcoming Tysons food hall in his realm.
3. Aaron Silverman, Rose's Luxury/Pineapple and Pearls. Silverman created two of the area's most exciting restaurants—and helped put his home-town on the national dining map.
Decor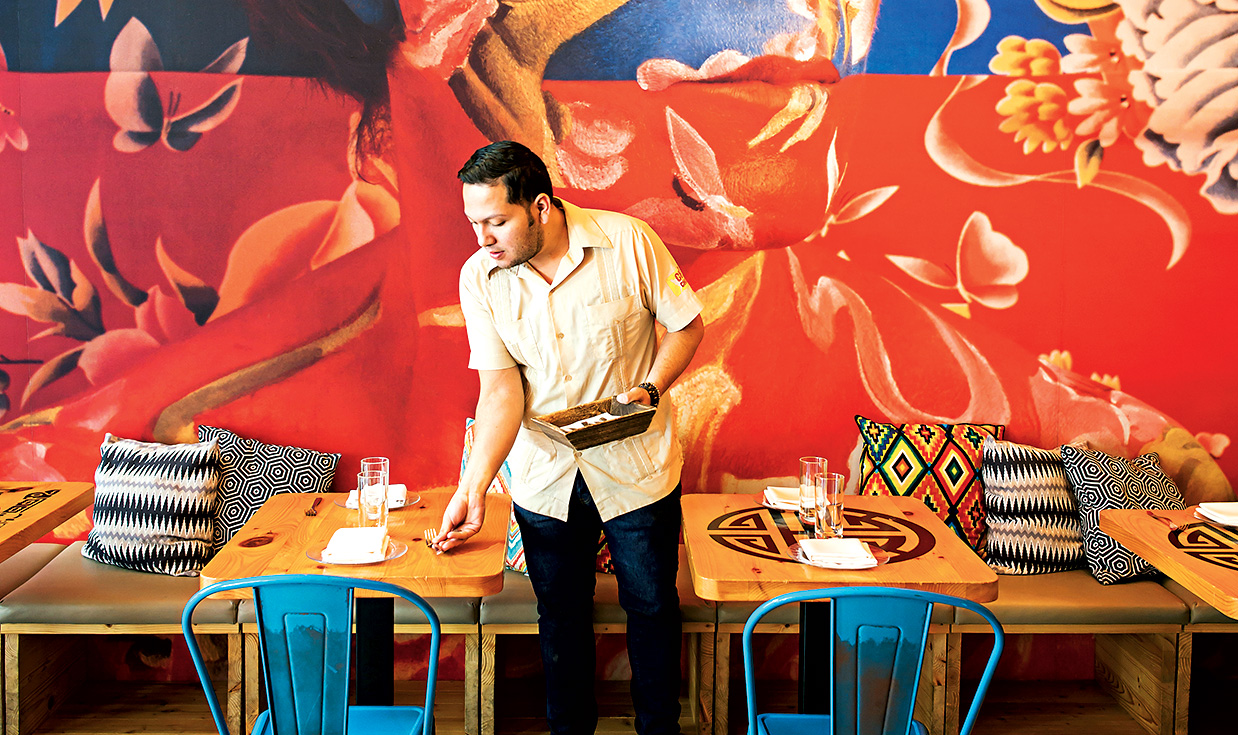 1. China Chilcano, Penn Quarter. José Andrés's Peruvian-Asian theme makes for compelling design, accented with a live-seafood tank, a sunken Japanese table, and neon lights depicting ancient symbols.
2. Maketto, H Street. Part restaurant, cafe, and retail, the indoor/outdoor space takes a minimalist approach that feels more LA than DC.
3. The Dabney, Shaw. Local design gurus Edit Lab at Streetsense transformed a historic brick rowhouse into a warm space with rustic pine floors and tables.
Brunch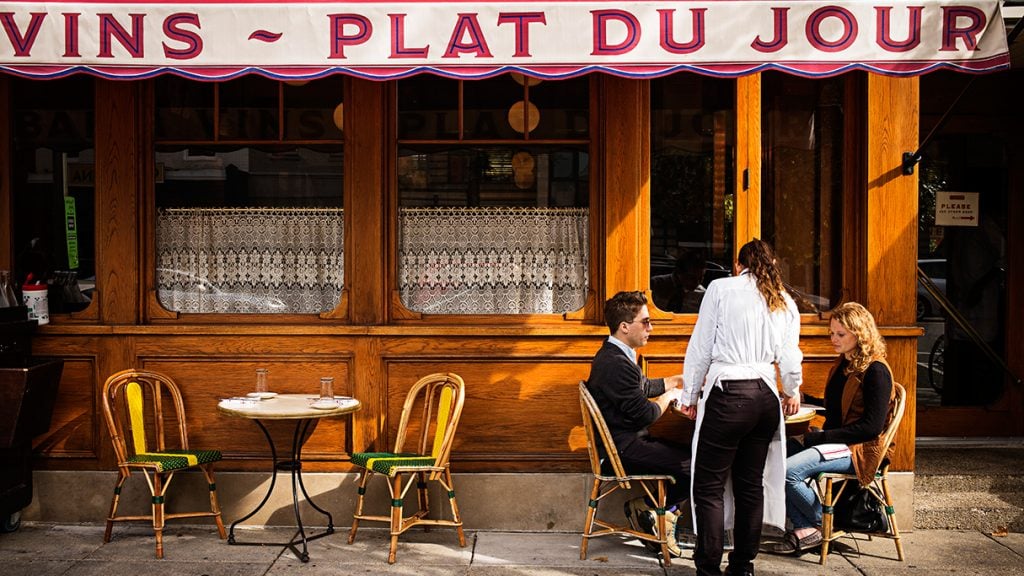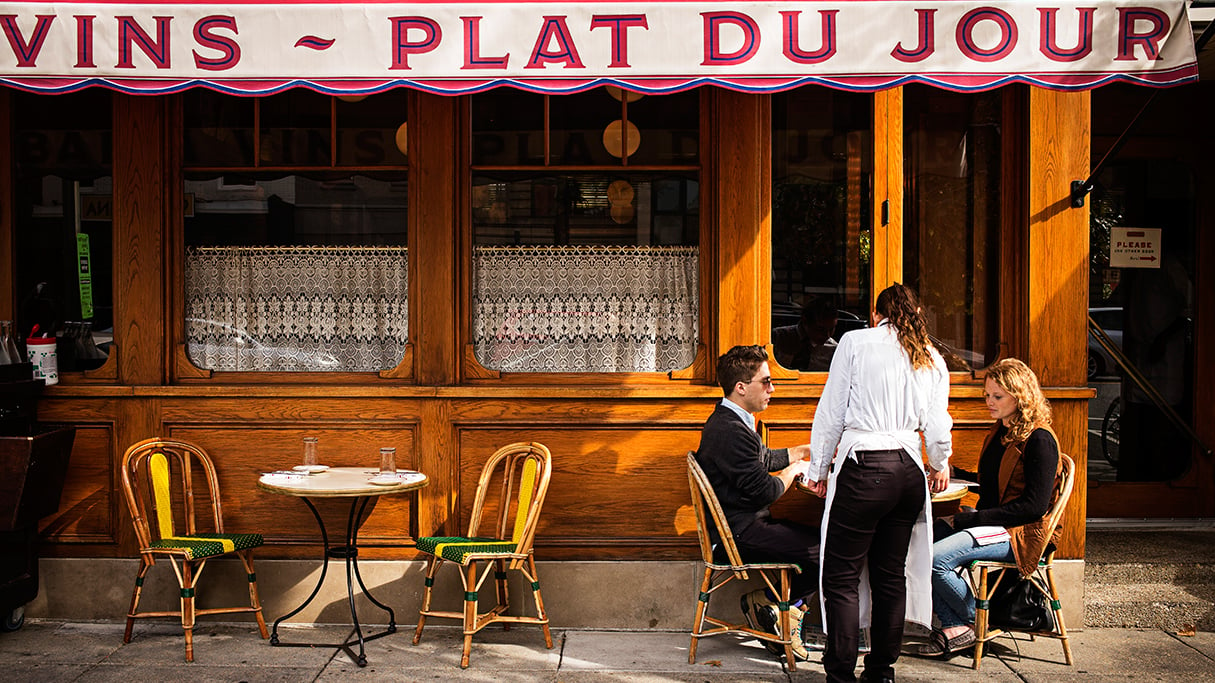 1. Le Diplomate, Logan Circle. Shellfish towers, warm-pastry baskets, and eggs with textbook-perfect hollandaise make this bistro a favorite.
2. Cava Mezze, Capitol Hill, Rockville, Clarendon. All-you-can-eat Mediterranean small plates and 25-cent mimosas attract indulgence-seekers.
3. Founding Farmers, downtown DC, Tysons, Potomac. Expect filling classics (stuffed French toast, various scrambles and Benedicts) at this American trio.
Vegetarian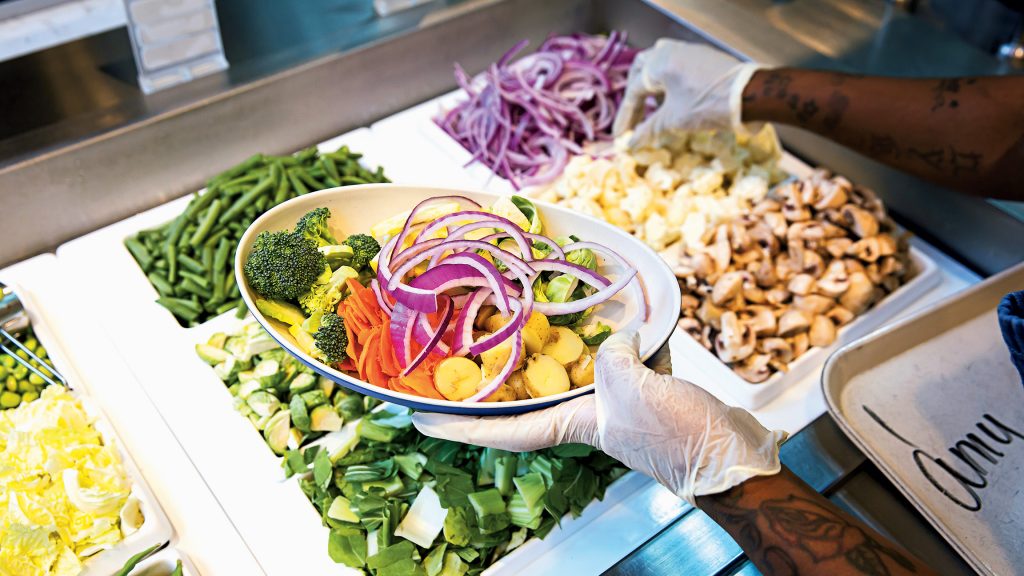 1. Beefsteak, Foggy Bottom, Dupont Circle, Tenleytown, Bethesda. José Andrés's fast-casual chain serves a garden's worth of cooked-to-order veggie bowls with various grains, sauces, and optional meat.
2. Chaia, Georgetown. House-made tortillas are filled with a seasonal bounty such as mushrooms, feta, and salsa roja at this "farm to taco" shop.
3. Shouk, Mount Vernon Triangle. Mediterranean goes vegan and fast-casual, with options including roasted-vegetable-stuffed pitas and salads drizzled with cashew yogurt.
Cocktails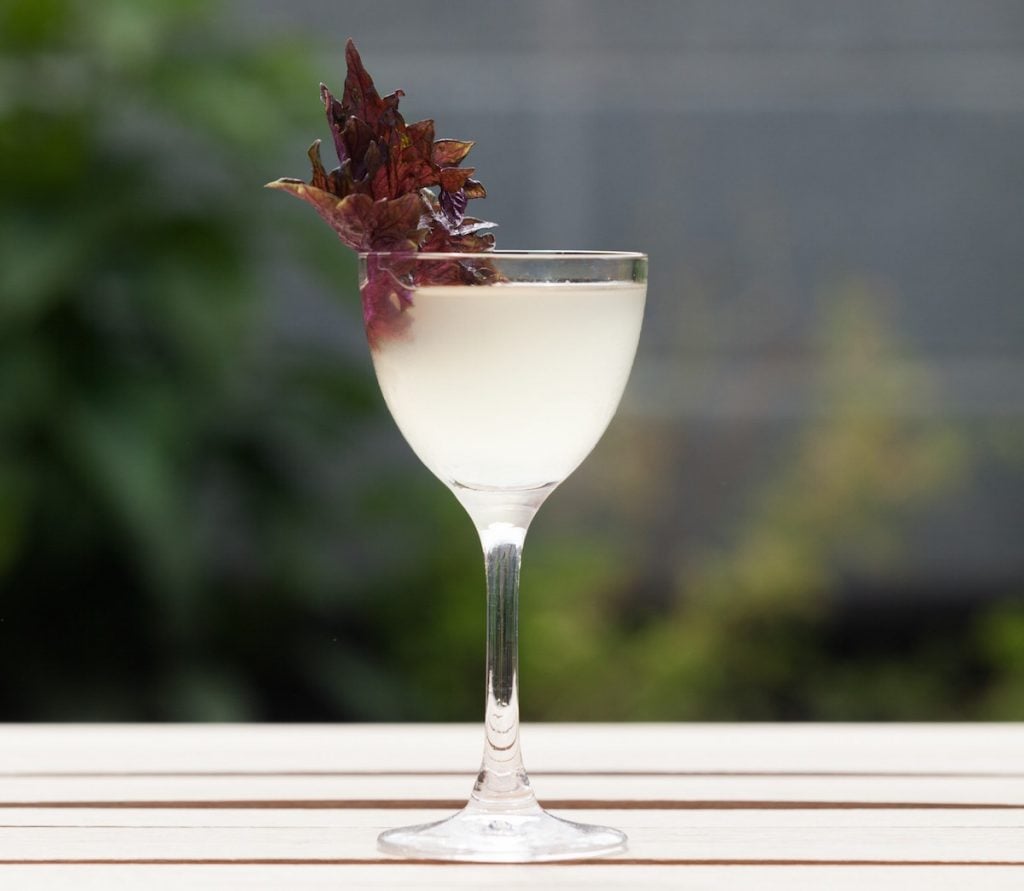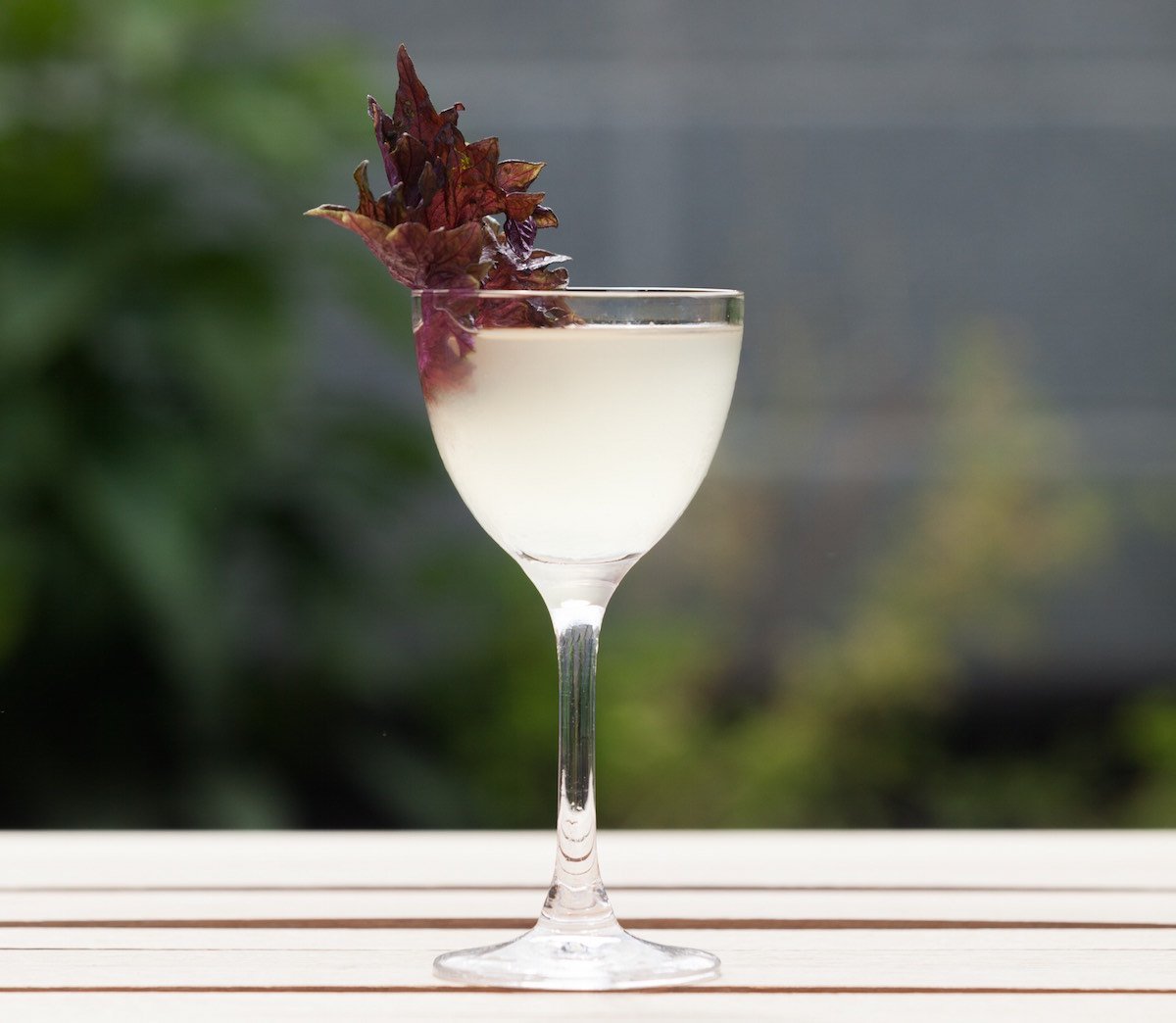 1. Columbia Room, Shaw. Derek Brown's groundbreaking cocktail bar is reborn with three intimate venues: a $79-plus tasting room, a spirits bar, and a seasonal punch garden.
2. Barmini, Penn Quarter. The spirits side of José Andrés's modernist venture is no less exciting than Minibar next door—frozen-to-order liquid-nitrogen cocktails, foie gras waffles—for a fraction of the price.
3. Captain Gregory's, Alexandria. Inspired cocktails and doughnut-centric foods come together at Sugar Shack's hidden drink den.
Late Night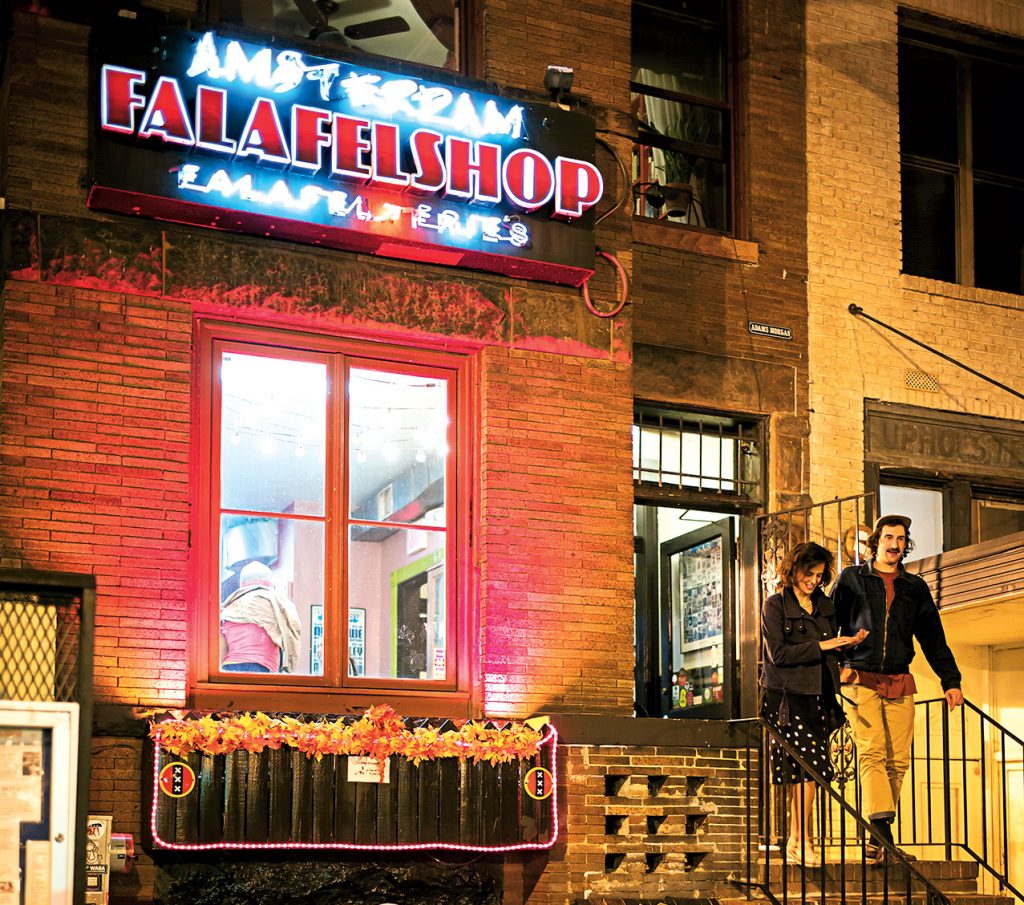 1. Amsterdam Falafelshop, Adams Morgan, 14th Street. Falafel and double-fried frites—plus a generous toppings bar—pad the stomach at this local chain.
2. Ben's Chili Bowl, multiple area locations. The District's most recognizable late-night nosh? Ben's chili-cheese half-smokes.
3. Wiseguy NY Pizza, Rosslyn, downtown DC. Arguably the best New York–style pizza outside the five boroughs.
Happy Hour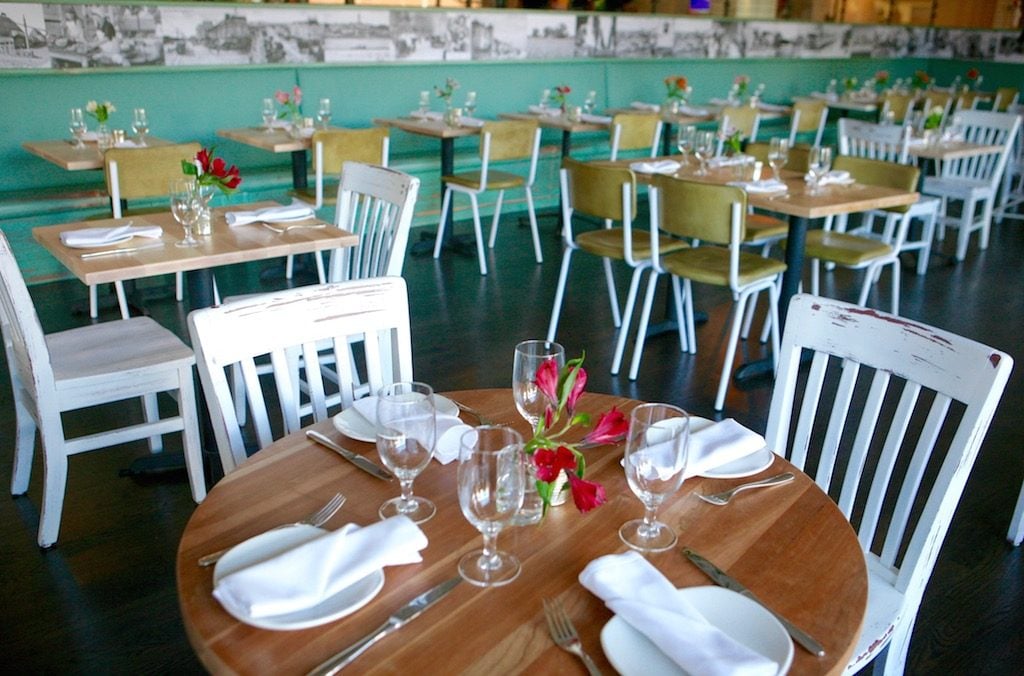 1. Ambar, Capitol Hill, Clarendon. Drinks such as mojitos and tasty snacks (kebabs, steamed mussels) all go for $4 at these Balkan eateries.
2. Ghibellina, Logan Circle. Nightly happy hour with $10 pizzas and $5 wines fills the large bar area of this hip Italian spot.
3. Jaleo, Penn Quarter, Bethesda, Crystal City. A variety of Spanish drinks flow during "sangría hour," plus plenty of tasty tapas.
American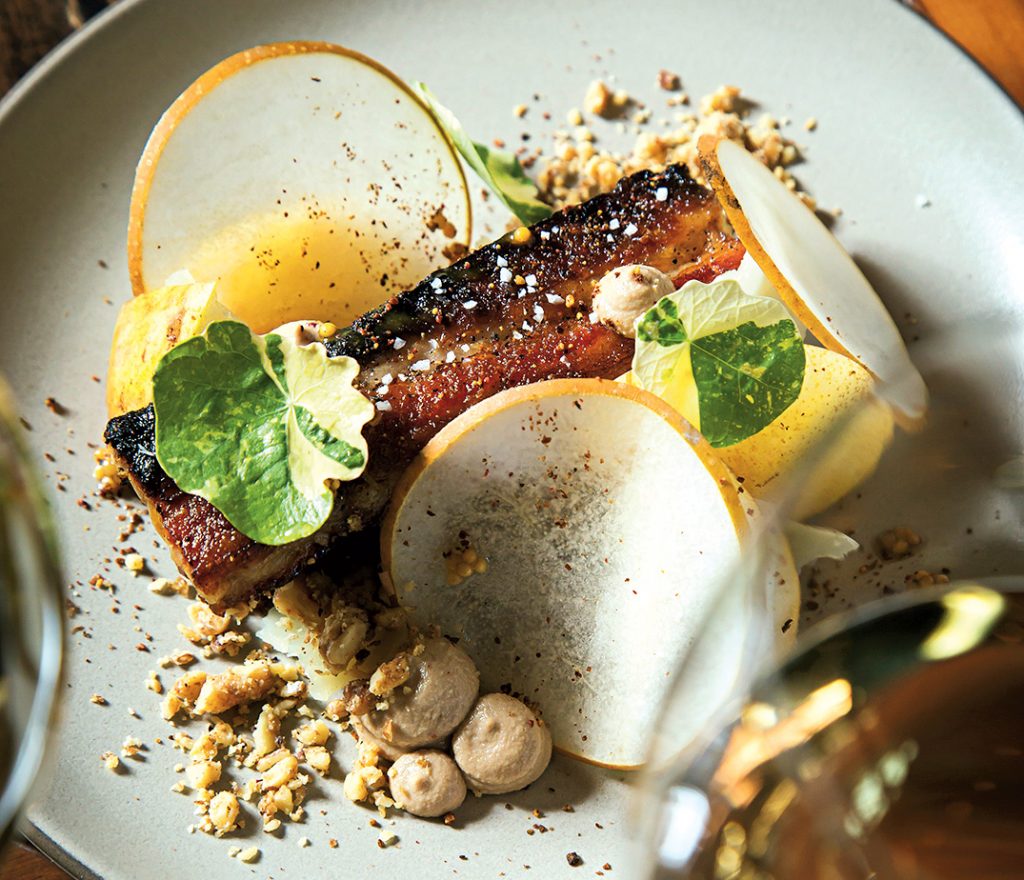 1. The Dabney, Shaw. Jeremiah Langhorne mines the Mid-Atlantic's culinary history for lesser-known ingredients and techniques.
2. Rose's Luxury, Capitol Hill. A melting-pot menu mixes Asian, Southern, and European tastes (e.g., terrific pastas alongside smoked brisket).
3. Ted's Bulletin, Capitol Hill, 14th Street. Kids—inner and real—enjoy throwback eats such as meatloaf and house-made Pop-Tarts.
Bakery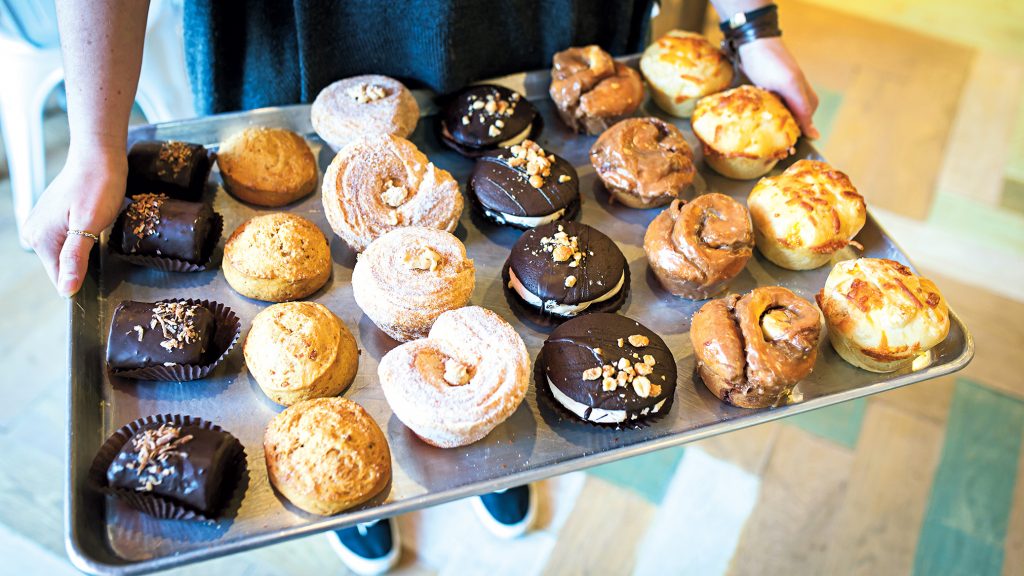 1. Buttercream Bakeshop, Shaw. Tiffany MacIsaac masters such nostalgic treats as Nutella Ho-Hos—and fairytale wedding cakes.
2. Baked & Wired, Georgetown. Superlative cupcakes, bars, and brownies are hallmarks of this bakery.
3. Bayou Bakery, Courthouse, Capitol Hill. David Guas satisfies cravings both sweet (beignets) and savory (biscuit sandwiches) at his Louisiana cafes.
Thai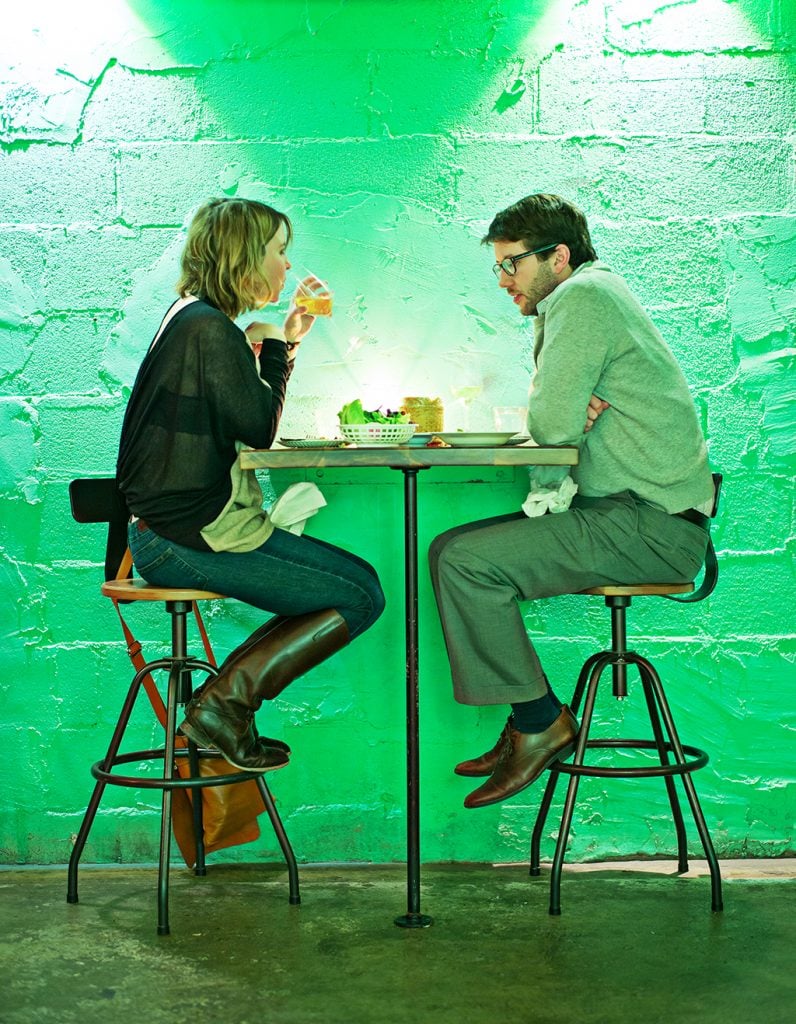 1. Little Serow, Dupont Circle. Johnny Monis plays up the fiery, funky flavors of northern Thailand in his subterranean tasting room adjoining Komi.
2. Beau Thai, Mount Pleasant, Shaw. Flavorful curries, noodles, and a Bangkok-style street-food brunch draw neighborhood crowds.
3. Thai X-ing, Shaw, U Street corridor. Home-style cooking—served in multi-course, family-style meals—changes nightly.
Burgers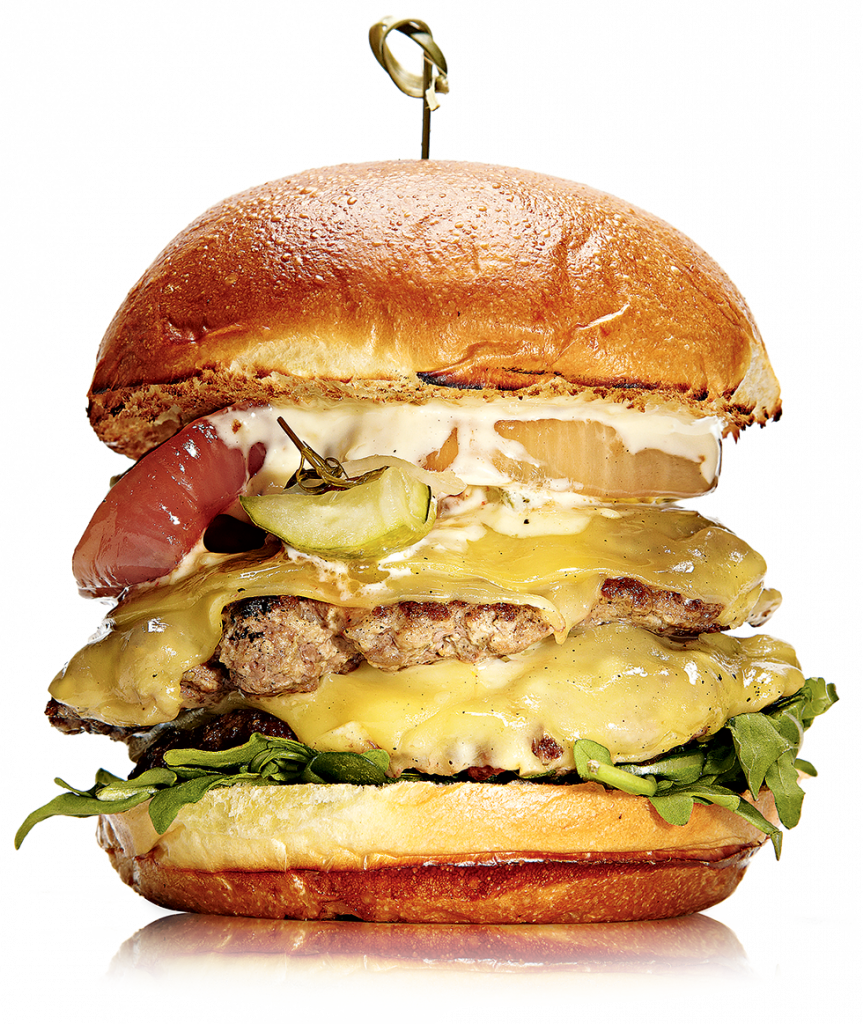 1. Shake Shack, multiple DC and Virginia locations. New York City's popular edible export continues to expand around Washington—a seventh location will open on 14th Street next year.
2. Duke's Grocery, Dupont Circle. The chalkboard menu changes daily, but the double-decker "proper burger" is here to stay.
3. Good Stuff Eatery, Capitol Hill, Georgetown, Crystal City. Spike Mendelsohn proves he's master of the patty, both indulgent (the "bacon meltdown") and healthy (turkey).
Chinese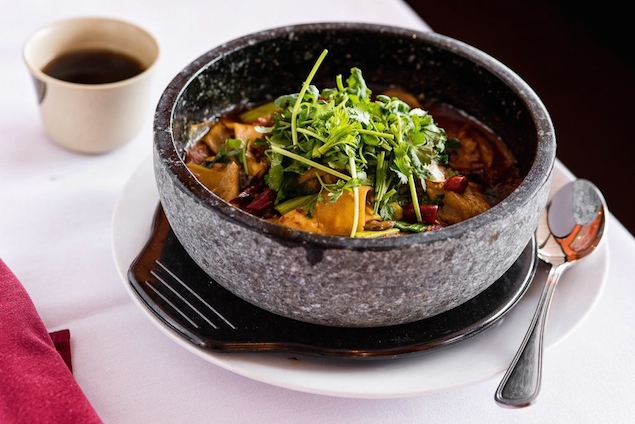 1. Peter Chang, Rockville, Arlington. Szechuan pro Peter Chang cooks up refined classics, including must-try cumin lamb chops.
2. Panda Gourmet, Gateway. Don't let the dingy Days Inn setting fool you—smoldering Szechuan dishes including dan-dan noodles light up the tongue.
3. Meiwah, Dupont Circle, Chevy Chase. Classic Chinese dishes and swift delivery add to the crowd-pleasing dynamic at these eateries.
Latin American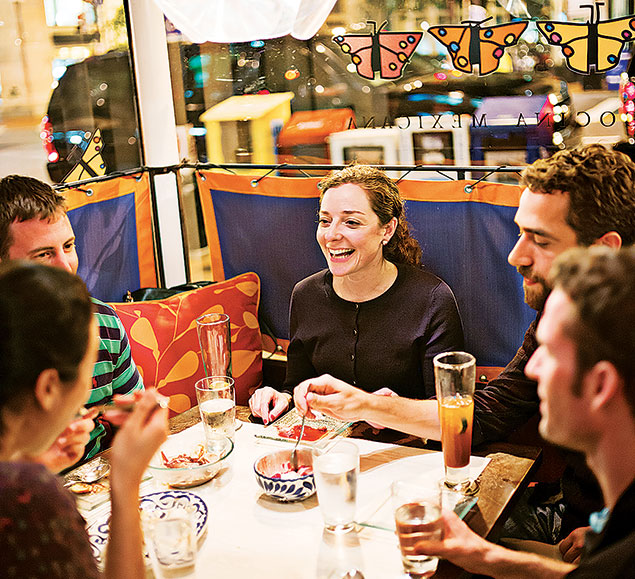 1. Oyamel, Penn Quarter. Make like the Obamas and spend date night over ceviche and tacos at this colorful Mexican place.
2. El Sol, Logan Circle. Chef Alfredo Solis and sister Jessica recreate street-food favorites from their childhood in Mexico City. Tied with Espita Mezcaleria, Shaw. Elaborate moles and unusual mezcals are staples at this ambitious Oaxacan joint.
3. Taco Bamba, Falls Church, Vienna. Tacos take unexpected twists—Korean pork-kimchee, Italian-inspired meatballs—at Victor Albisu's taquerias.
Italian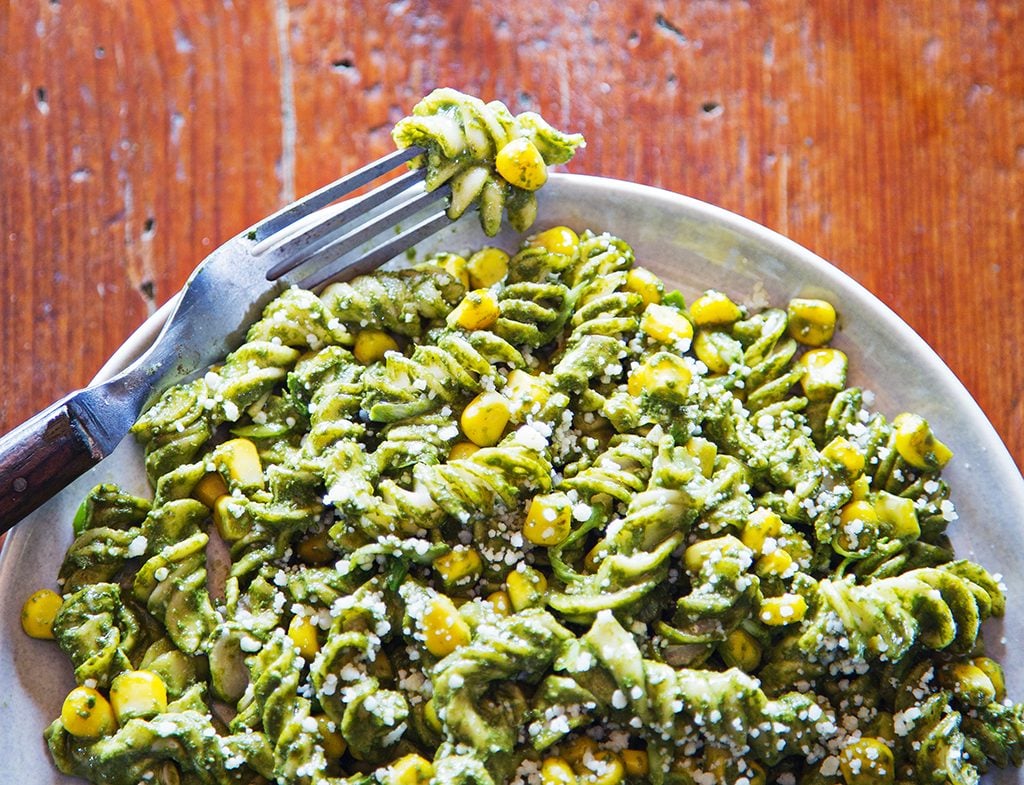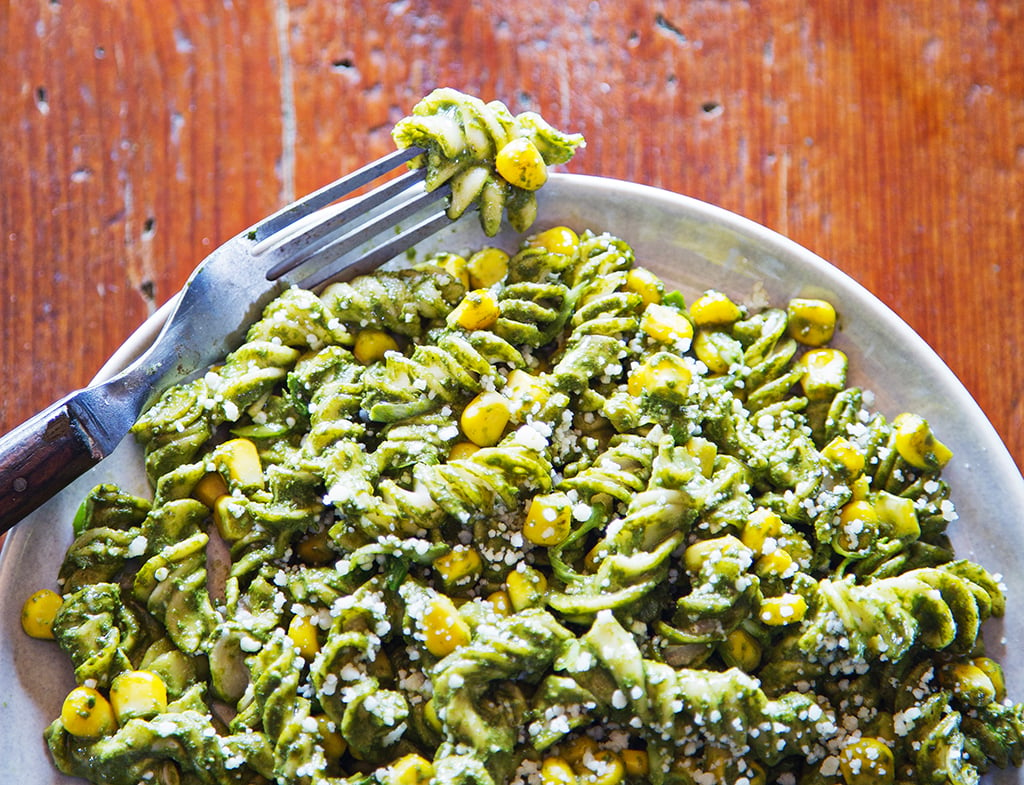 1. Red Hen, Bloomingdale. Rustic pastas and wood-grilled dishes make this neighborhood Italian a citywide destination.
2. Filomena, Georgetown. Filling red-sauce classics in an ornate, decades-old dining room.
3. Olazzo, Bethesda, Silver Spring. Family-run Italian eateries serving generous, traditional dishes.
This article appears in the December 2016 issue of Washingtonian.