Want a feminist shirt to wear to the Women's March on Washington on January 21? A new pop-up shop in Adams Morgan has you covered.
A DC-based feminist shop called The Outrage launched online in October—the day after the presidential debate during which Donald Trump called Hillary Clinton a "nasty woman." The Outrage opened with a Nasty Woman Unite clothing collection, but brand is doing more than just selling themed apparel: from their Nasty Woman collection, 15 percent of proceeds were donated to Planned Parenthood in Trump's name, and CEO Rebecca Funk says that "15 to 100 percent of profits of every item we sell, in the pop-up and online, are donated to organizations that fight for women's rights."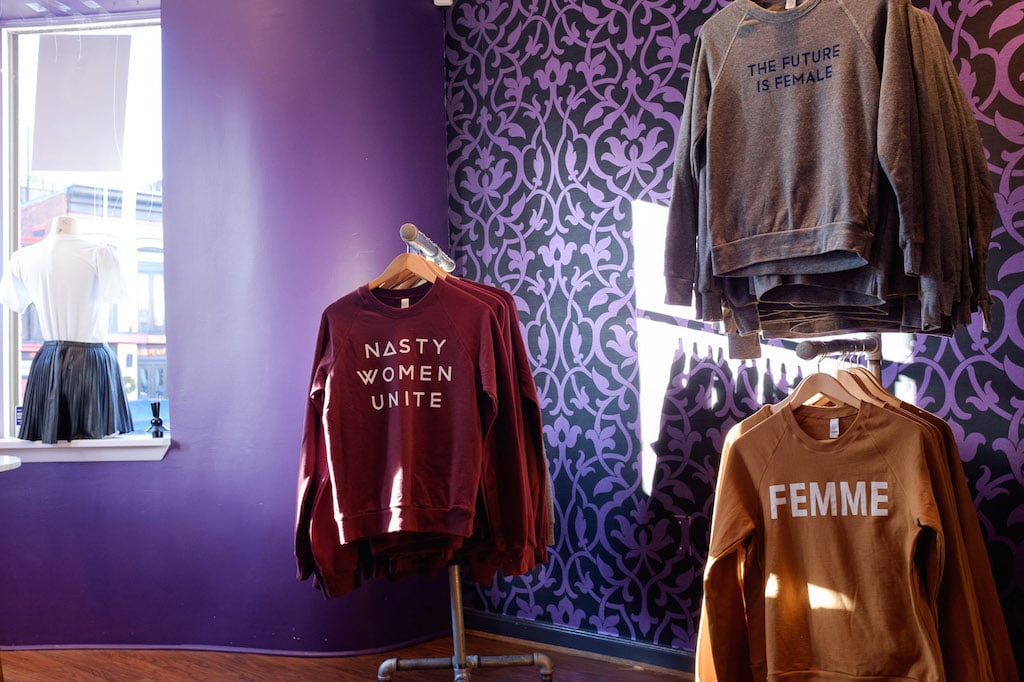 In December, the online shop expanded, adding a Women's March on Washington collection, which includes "The Future is Female" t-shirts, totes, and jackets and Women's March on Washington-branded t-shirts, totes, and hats. From this collection, 100 percent of the profits are to be used to help those who need financial assistance to travel to DC for the January 21 march. According to Funk, the brand brought in $5,000 in sales before the end of the Women's March collection's first day online.
"For feminism to be truly powerful, it must be inclusive and all voices must be at the table—so we're trying to get as many women to the march as possible," says Funk.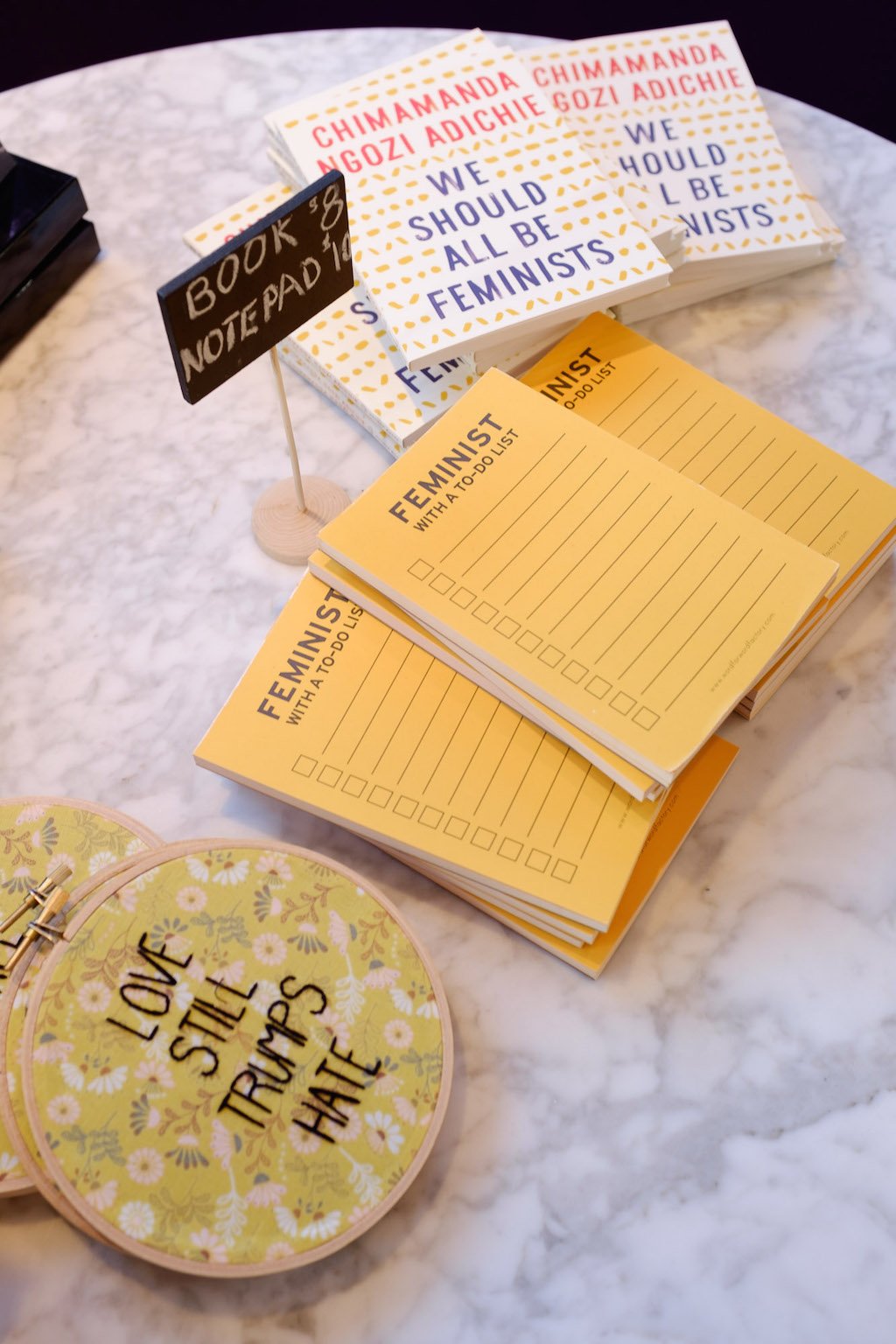 On Thursday, the online shop took up residence in a retail space in Adams Morgan for a pop-up shop leading up to the Women's March. The feminist shop is selling apparel, along with other items such as a "Feminist With a To-Do List" notepad, copies of We Should All Be Feminists by Chimamanda Ngozi Adichie and needlepoint hoops with the words "Love Still Trumps Hate" stitched onto fabric.
The pop-up shop is located at 2439 18th Street, NW, and it will be open every day from 10 AM to 8 PM over the next couple of weeks. These hours will be extended to 10 AM to 10 PM the week of the Women's March.