Combining personal and cultural history is a great way to approach an engagement session. In these engagement photos by Iris Mannings, Alyzza Dill and David Hudson, Jr. pull it off beautifully, posing at the Kennedy Center and the Smithsonian's National Museum of African American History and Culture—two important DC locations that have also been the site of important moments in their relationship.
Alyzza, a public health researcher, and David, a digital strategist, met in 2011 at a happy hour birthday celebration in Dupont for a mutual friend. Both were supposed to be on dates that evening, but plans changed and they each arrived solo to the gathering. They hit it off, and the larger group left them to chat alone.
"We spent the entire evening cracking jokes, testing each other's musical knowledge, and getting lost in a world of our own," remembers Alyzza.
"She was someone special, and I was hooked," says David. 
Follow B&G on Instagram | Like B&G on Facebook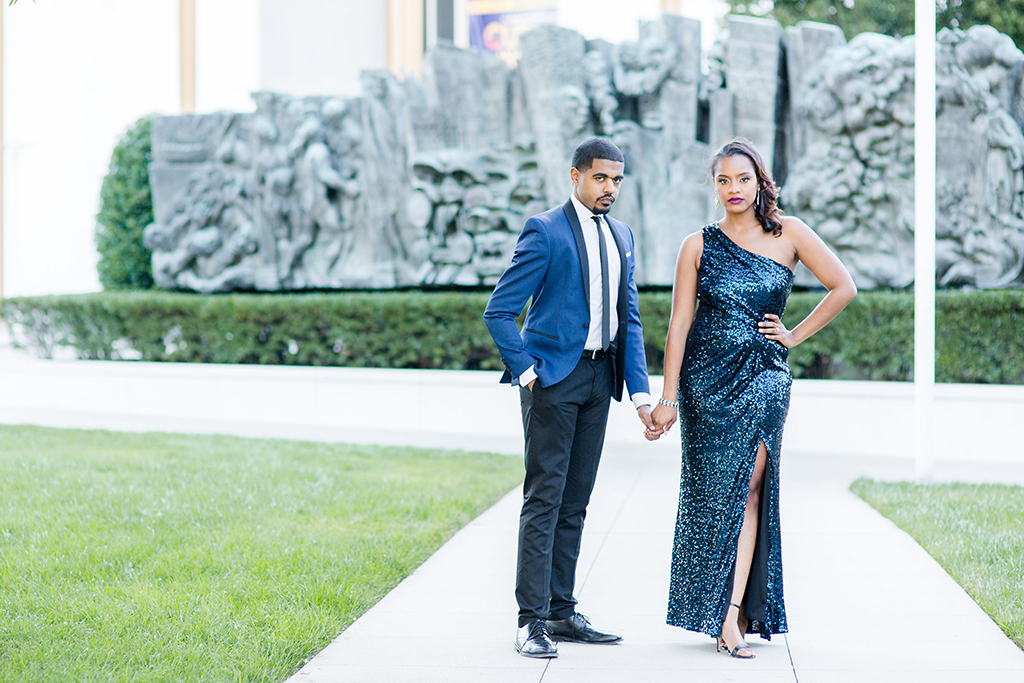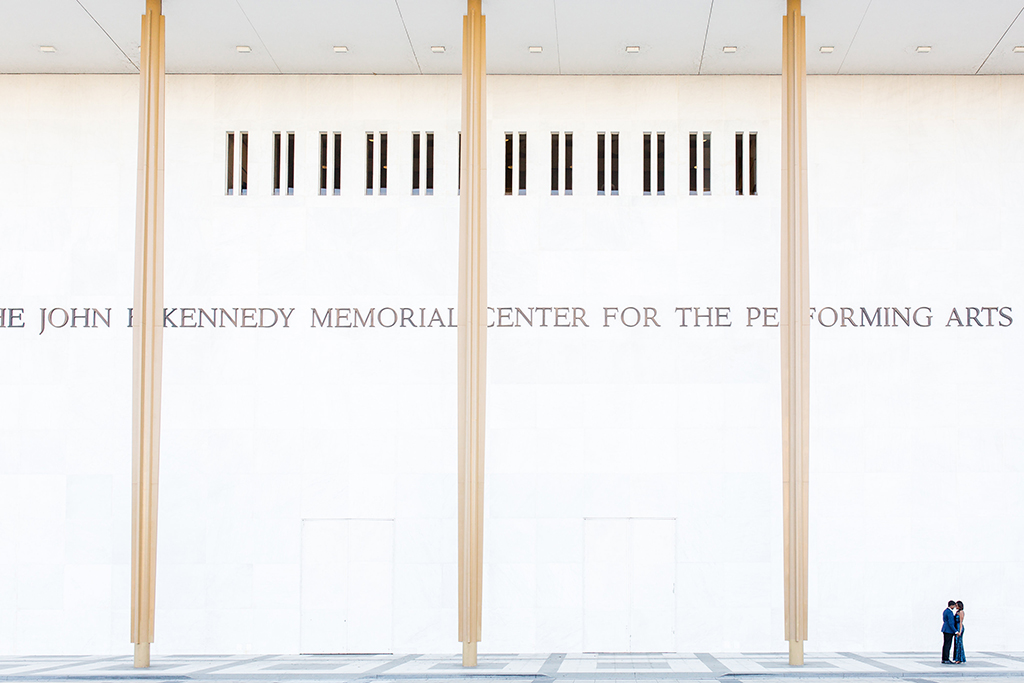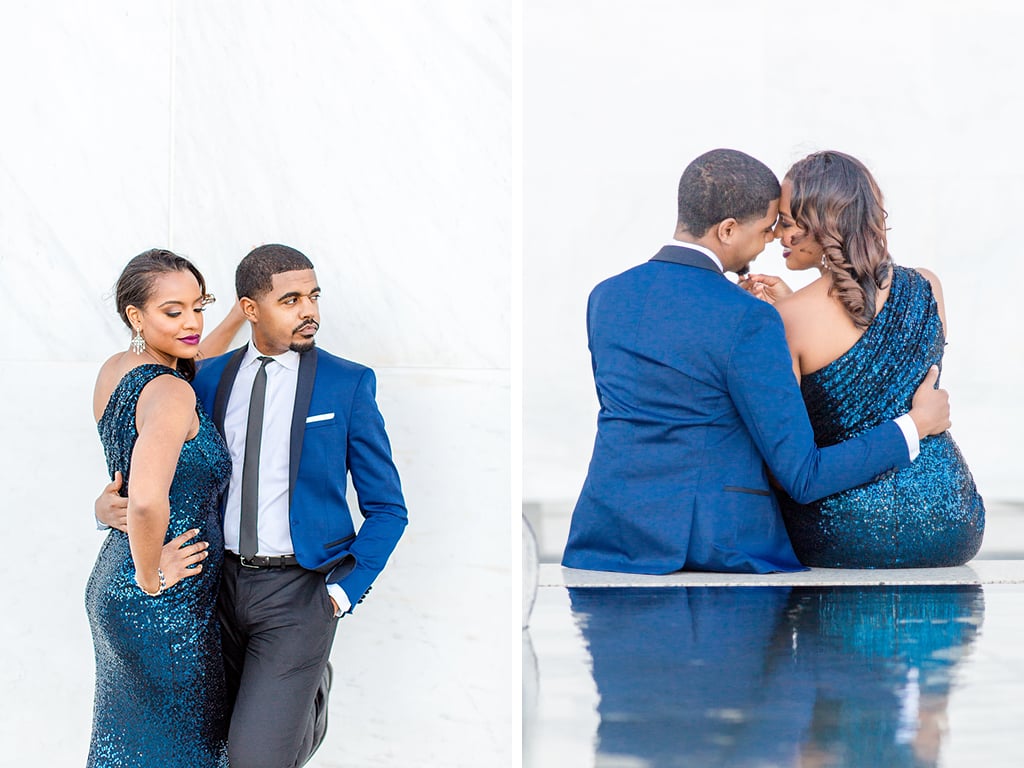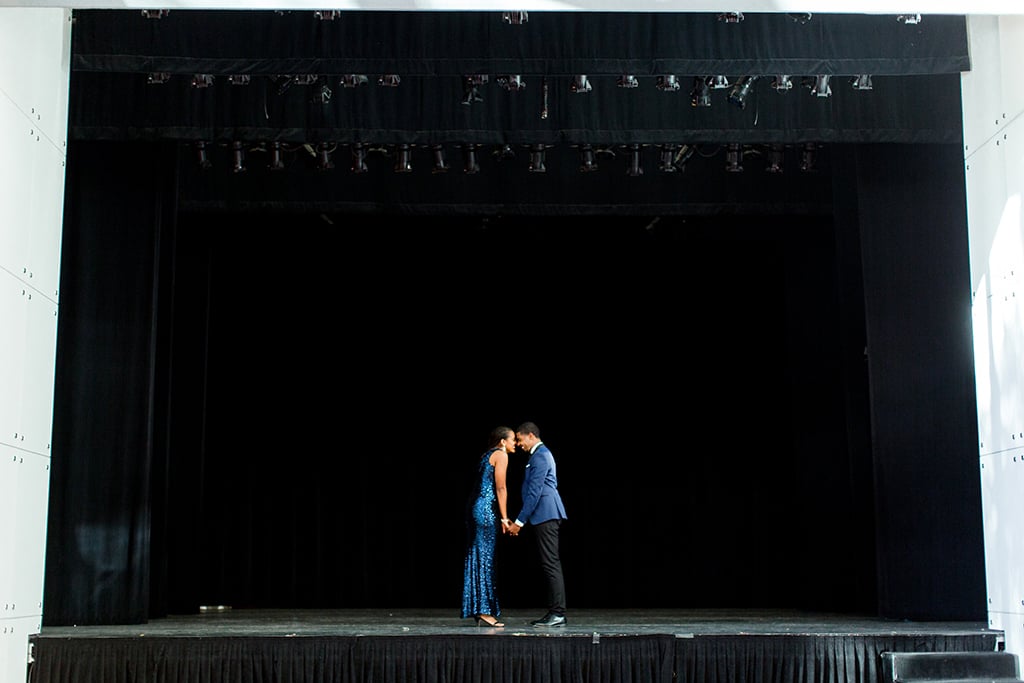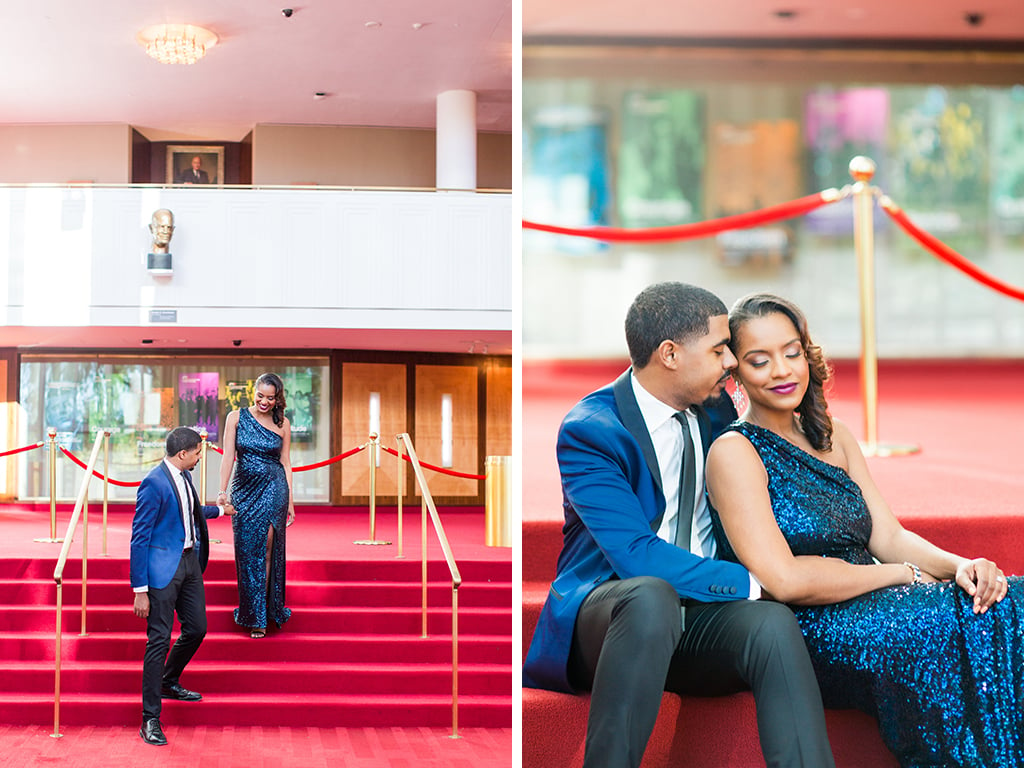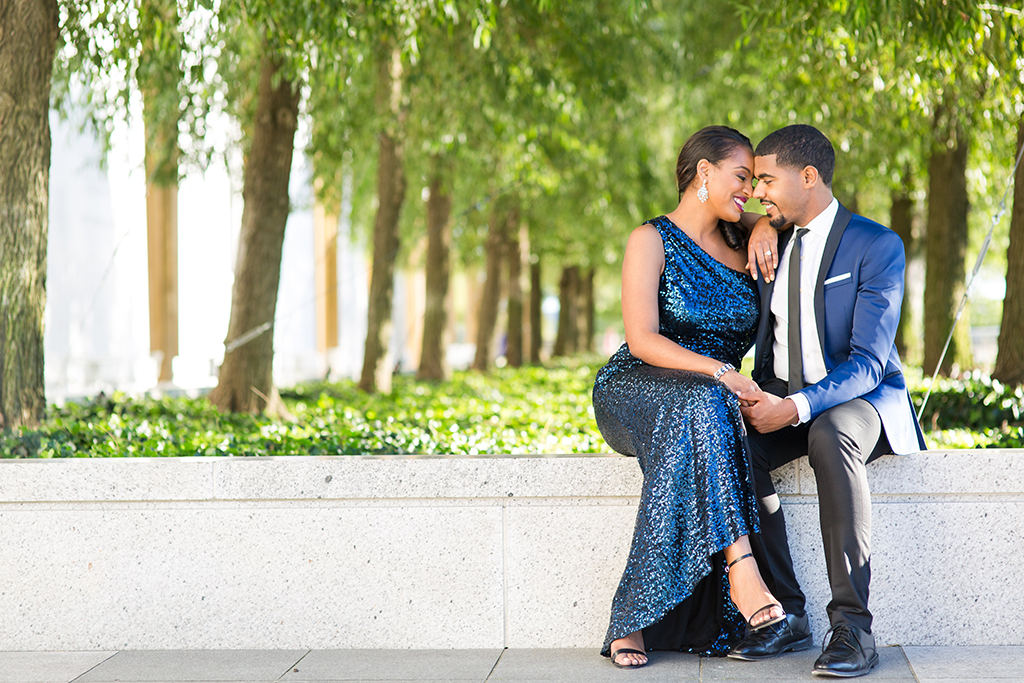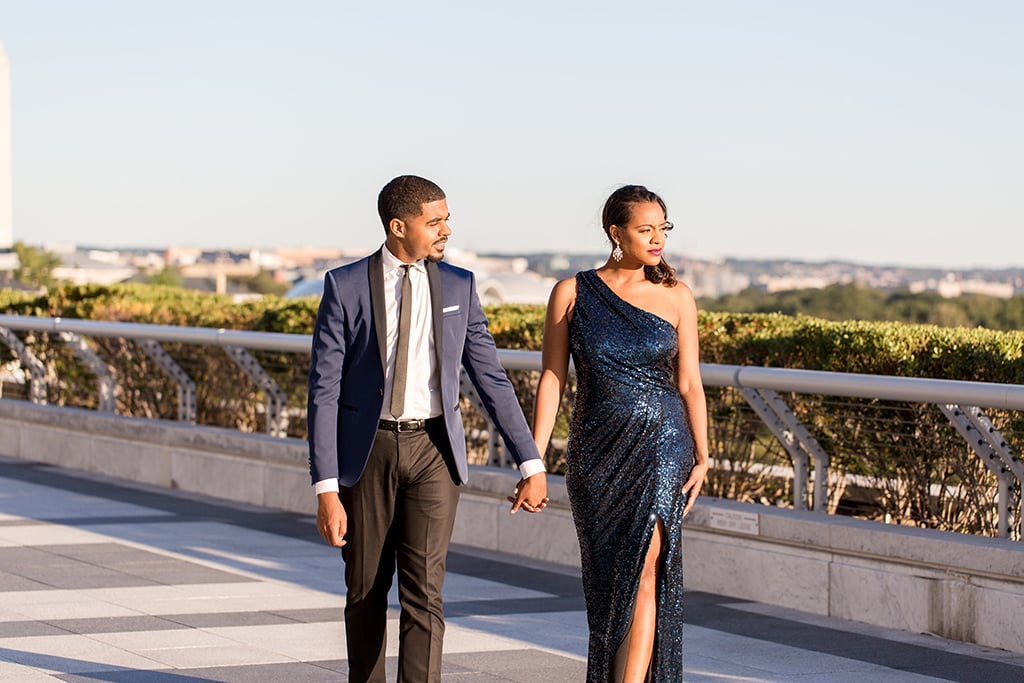 On their first date, the duo went shopping at Target and ate dinner at Alero. Four-and-a-half years later, David scheduled a Hoodwinked Escape activity in New York City. The couple had 60 minutes to solve puzzles and answer clues that would get them out of a locked room. The last clue led to a box with a ring in it, and you can watch the adorable proposal video right here.  
For their DC engagement session, the couple chose locations that represented pivotal milestones in their relationship as well as shared interests. 
"We are a really adventurous couple who loves the arts, music, traveling, and celebrating the dopeness of all things Black culture," says Alyzza.
The duo introduced their parents to each other at an Alvin Ailey dance performance at the Kennedy Center, so it was only fitting to don a gown and suit and pose for the above photos at the performing arts center. One of the "greatest highlights" of their relationship was attending a special preview reception at the National Museum of African American History and Culture the day before it opened to the public, so the grounds of the most exciting Smithsonian opening in years became the site of a second vignette.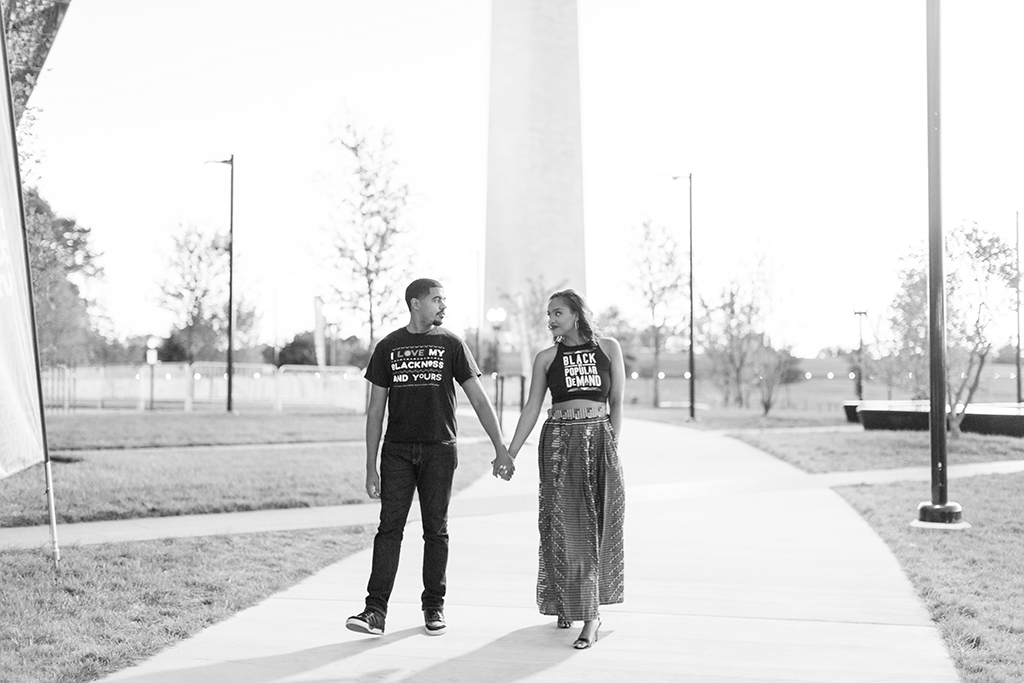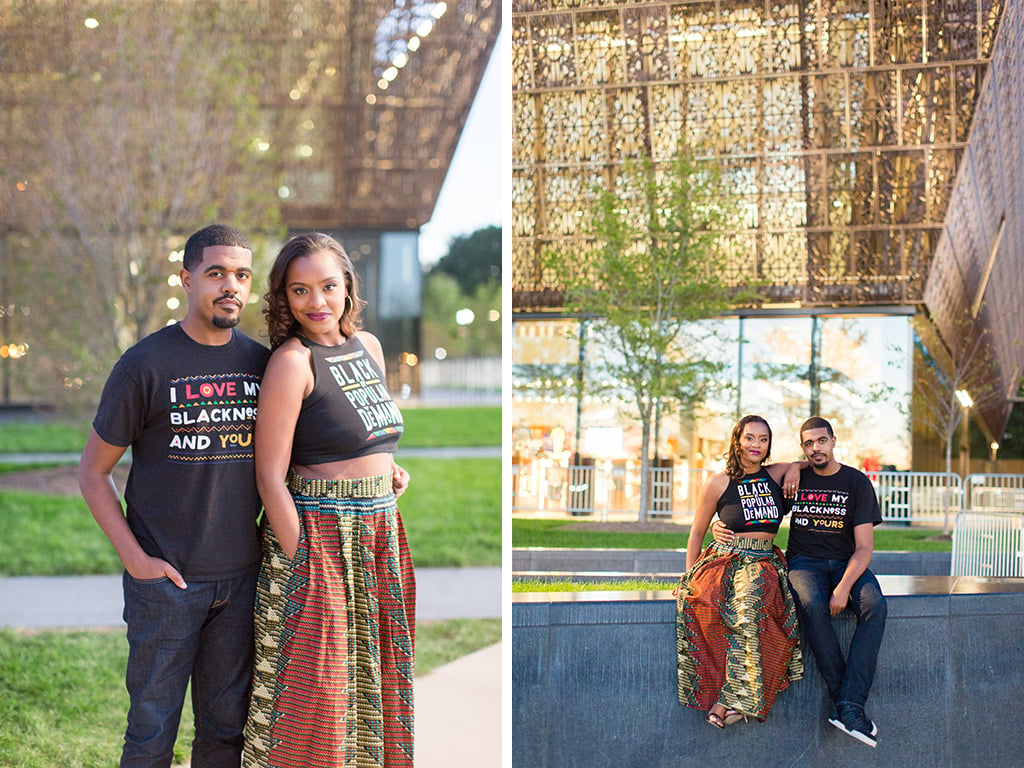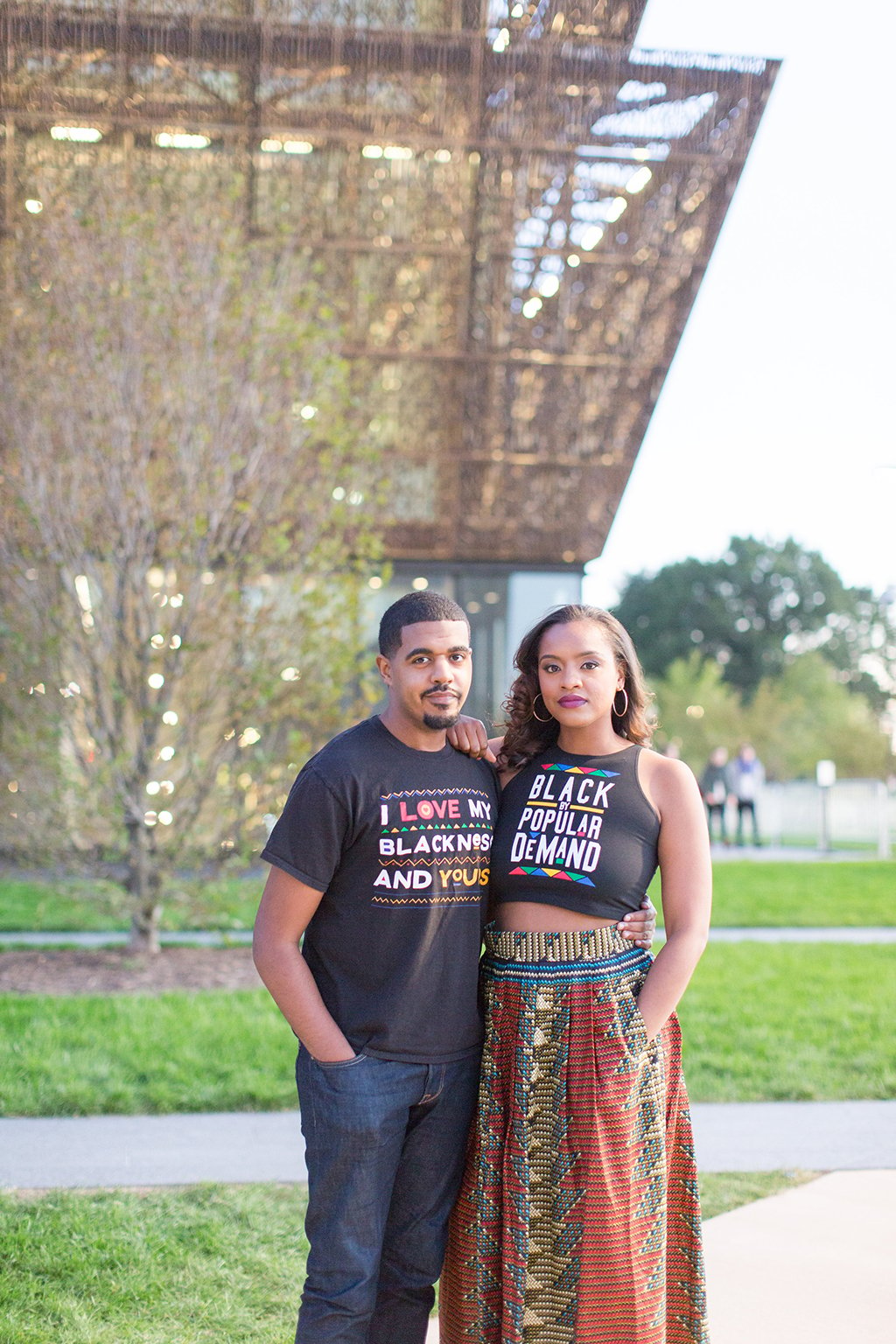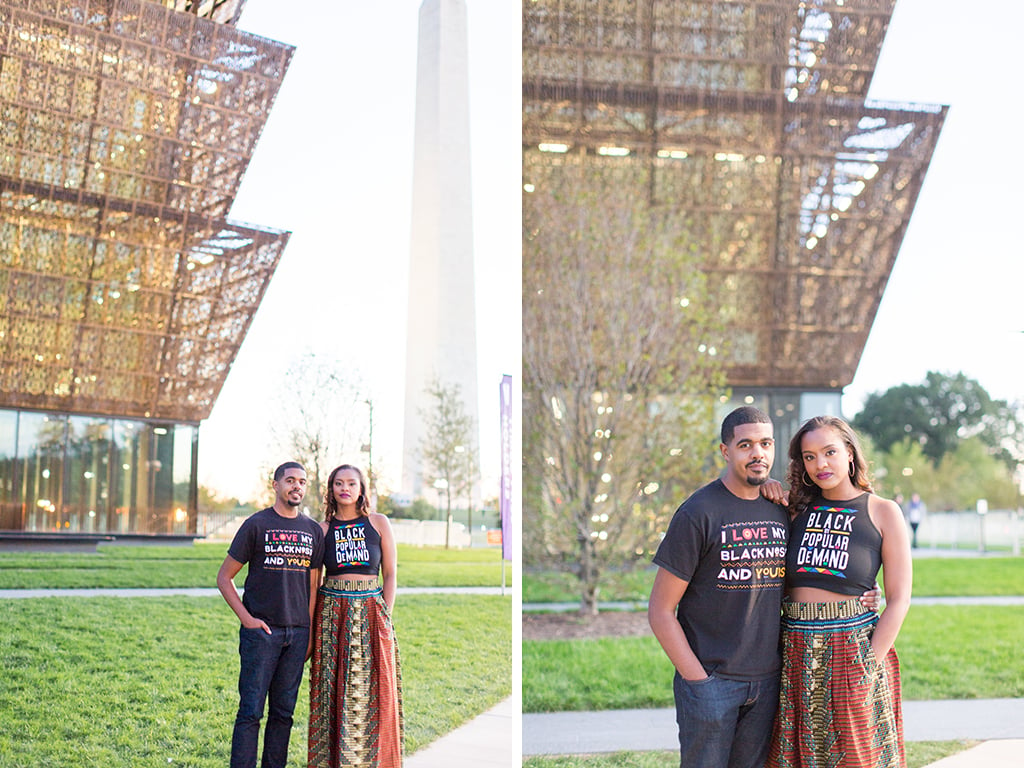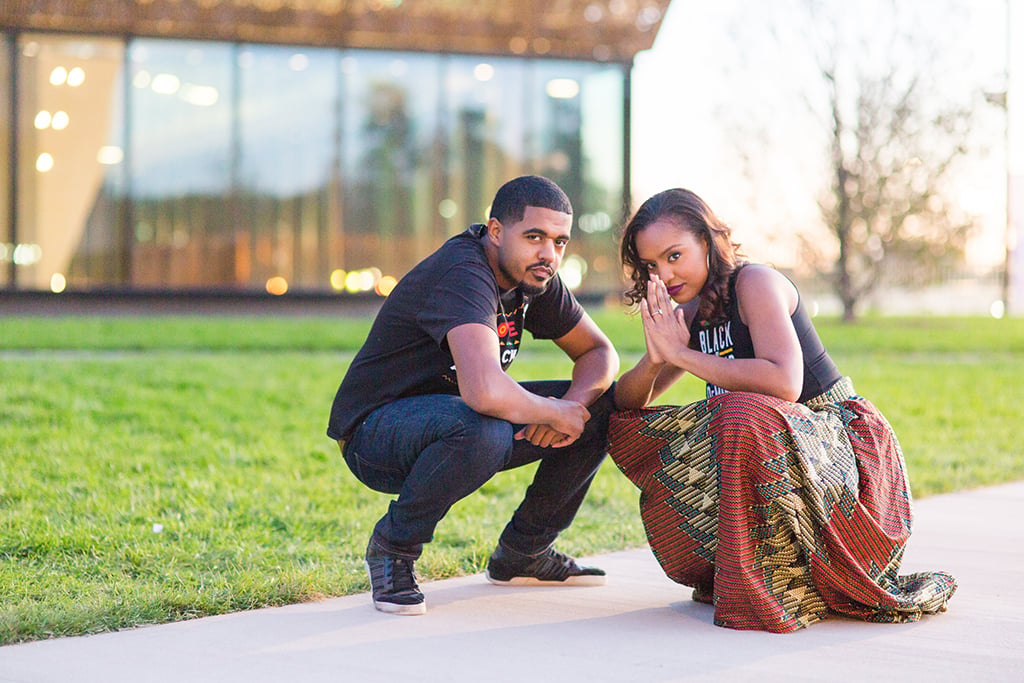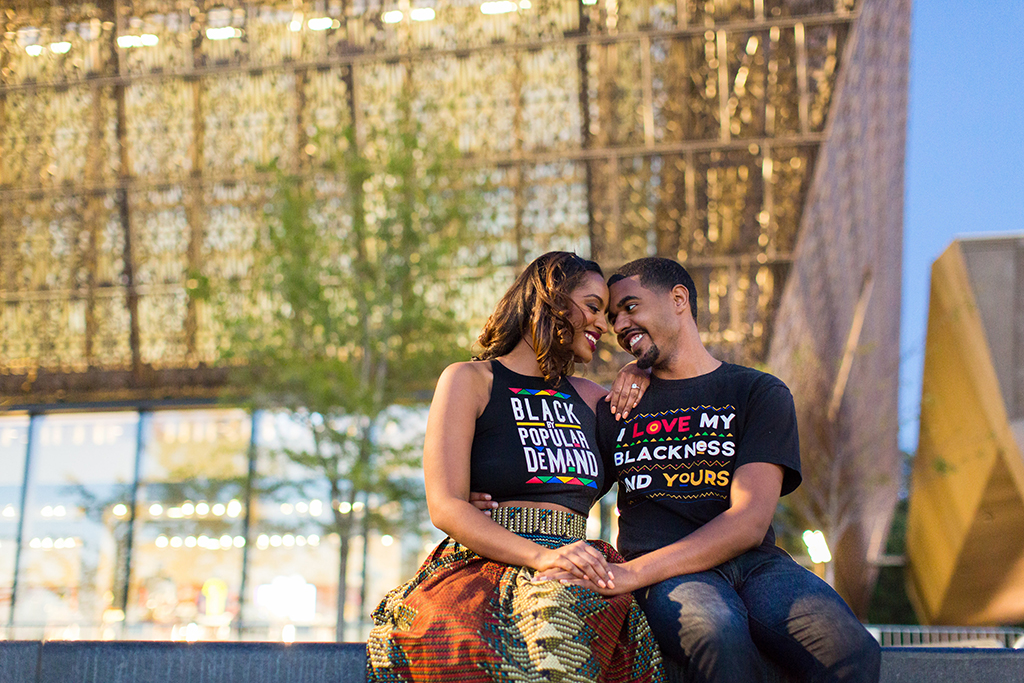 "This building enshrines the fact that our history is worth telling," the couple says in an email. "It's so extraordinary to honor your ancestors and share hope for your future at the same time. The museum is a physical manifestation of beauty and joy created in spite of pain, and that resilience is a foundation of what we desire to build in our marriage."
Alyzza and David are set to wed at The Howard Theatre this May.