If I had unlimited time and money, I'd opt for long ski weekends in Utah or Colorado. But I don't. I might manage one ski trip out west this winter, but otherwise I'm looking for affordable road trips such as this one: In about five hours—a little over half the driving time to Killington, Vermont—skiers in Washington can reach West Virginia's Snowshoe Mountain Resort.
One of the largest ski resorts in the Mid-Atlantic, Snowshoe has less than half the skiable terrain of Killington, but 256 acres is plenty, especially with shorter lift lines. Snowshoe averages 70 inches less than Killington's 250 inches of annual snowfall, but snowmaking and cool temperatures at the West Virginia resort ensure a good base. Most important, Snowshoe's 4,848-foot peak (Killington's tops out at 4,241 feet) is a target for snowstorms from the south and west and for "Canadian clippers" that often produce fluffy powder more common in Utah. Killington, on the other hand, can be icy.
Bottom line: The snow is usually better on Snowshoe's two mountains (Snowshoe and Silver Creek), five terrain parks, and 57 trails. The 1½-mile-long Cupp Run, with its 1,500-foot vertical drop, is among the most popular slopes in the region.
Do
Not into skiing or snowboarding? Other adventures at the 11,000-acre resort include snow-shoeing, snowtubing, cross-country skiing, and snowmobiling.
Or avoid the cold entirely by taking a dip in one of the indoor/outdoor swimming pools; scheduling a treatment at the spa; or taking youngsters to the Big Top, an indoor playground with slides, games, movies, Eurobungy—a cross between trampoline and bungee-jumping—and live entertainment.
Adult après-ski diversions range from the Comedy Club to the Beats on the Basin Music Series, plus special events.
Shop
The Village at Snowshoe resembles a European ski town, with a cobblestone pedestrian center stretching the length of three football fields and lined with restaurants and shops. You'll find handmade items by West Virginia artisans at the WV Market (304-572-2800). At the Mountain Adventure Center (304-572-5917), you can try out ski and snowboarding gear before investing.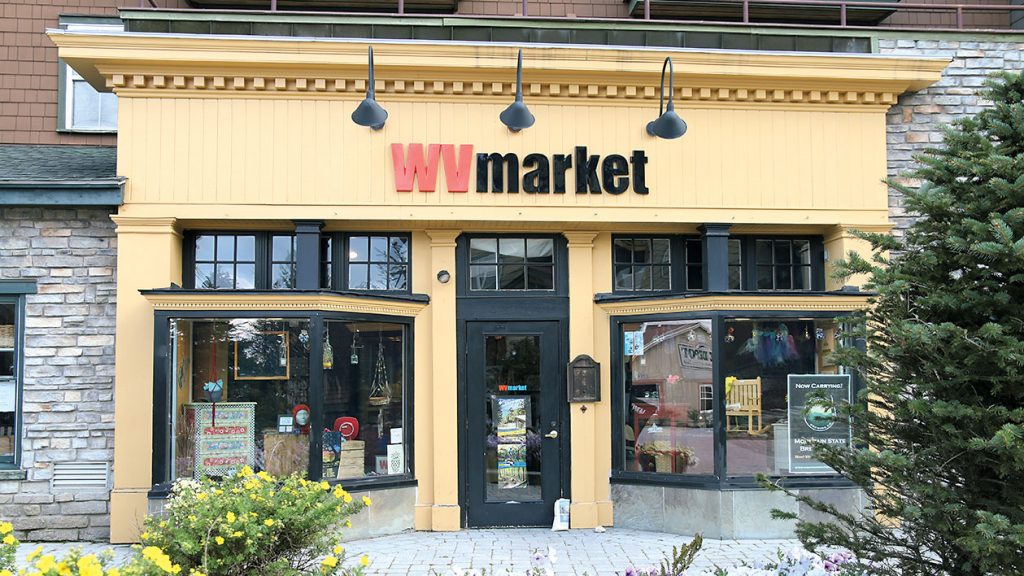 Stay
Rising above the storefronts are con-dos with balconies overlooking the plaza. In addition to village lodging, houses and condo complexes are scattered throughout the resort. Accommodations can be booked through Snowshoe (877-441-4386), though some property owners also list units on vrbo.com.
For large families or other groups, I recommend the homes on West Ridge (vrbo.com), which have great sunset views. Some are within walking distance of Cupp Run and Shay's Revenge. You will want to confirm that off-street parking is available at the house, be-cause there is no public parking on West Ridge.
My second choice, especially for couples and young families, is economical, convenient Silver Creek Lodge (304-572-6793), with 239 condos ranging from studios to four-bedrooms. The main level houses Misty's Sports Bar, an indoor/outdoor pool, a sauna, and skier services. Ski slopes and the Coca Cola Tube Park are just outside. Tip: When lift lines form on Snowshoe Mountain, savvy skiers catch the shuttle to Silver Creek, which is less crowded and has night skiing. Room rates in January start at $313.
For those who want to splurge, Soaring Eagle Lodge (book.snowshoemtn.com; 877-441-4386) offers upscale apartments with an adjacent lift, a heated garage, and a restaurant and bar. January room rates start at $500.
I suggest avoiding the Inn at Snowshoe at the base of the mountain, which is now largely employee housing.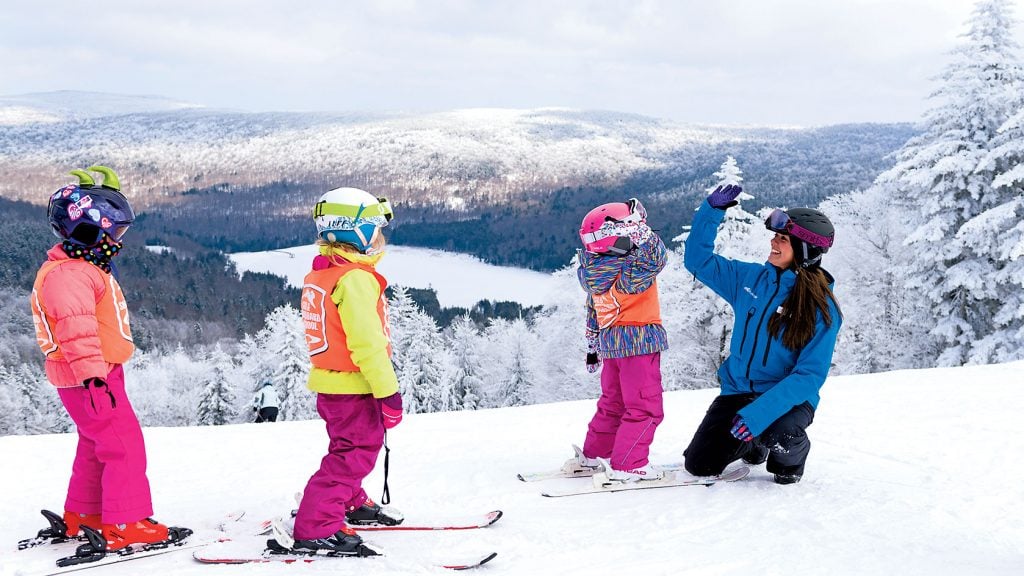 Eat
Dining at Snowshoe runs from fine cuisine to grab-and-go, with more than a dozen choices. As at most ski resorts, food quality and service vary because of personnel turnover. If your rental unit has a kitchen, bring supplies for a hearty breakfast. That way, you can keep skiing when others stop for lunch, then grab a burger after the rush.
Want to linger over a late lunch in the village? Try Foxfire Grille (304-572-5555), home to the resort's best barbecue. For upscale dining, Alpine Ristorante (304-572-2990), in Corduroy Inn, specializes in Tuscan cuisine, and the South Mountain Grille (304-572-2990), in Soaring Eagle Lodge, has a good menu of steaks and seafood.
Along the Way
Within an hour
Shortly after leaving I-81 at Strasburg, Virginia, on WV Route 55 west, you'll pass through Wardensville, West Virginia (beware the low speed limit), before merging onto the four-lane highway known as Corridor H. The road runs high above valleys on tall bridges that took decades to build. Stop at scenic overlooks for smog-free mountain views.
Two Hours In
About two hours into your trip, you'll exit Corridor H at Moorefield and follow Route 55 south on winding mountain roads. Take time to enjoy the countryside.
Three Hours In
After three hours, consider a stop at the Seneca Rocks Discovery Center (Roy Gap Rd., Seneca Rocks; 304-567-2827) for a look at the rock spine rising 900 feet above the valley. Use the high-powered telescope to view climbers on the face.
Four Hours In
Around the four-hour mark, you can stop at the National Radio Astronomy Observatory Visitors Center (155 Observatory Rd., Green Bank; 304-456-2150). It houses the world's largest movable telescope, which picks up radio waves from deep space that provide information to scientists. Sound familiar? Yes, this is what was depicted in the 1997 movie Contact.
This article originally appeared in the January 2017 issue of Washingtonian.