MRIS—the online listing service used by Washington real-estate agents—announced Friday the 10 priciest houses that sold in the DC-metro between January 1 and December 31, 2016. However, the company did so with a caveat: its list only includes properties whose sellers gave MRIS permission to promote them.
This seems to be the reason you won't see a pair of very high-profile 2016 sales among the group: Amazon CEO/Washington Post publisher Jeff Bezos' new house and Ivanka Trump's. Though not all properties are, both were listed on MRIS, so the service was presumably aware of them. We've added the houses to MRIS's list, so you can see how they stack up. (Commerce Secretary-nominee Wilbur Ross put this house under contract in 2016, but because it hasn't yet closed, we're not including it here.)
#1 Listed: $22,000,000. Sold: $23,000,000.
Jeff Bezos' new home ("compound" might be a more appropriate description) in Kalorama is the largest house in all of Washington. The billionaire bought the 27,000-square-foot, former Textile Museum in October, as first reported by the Washington Post.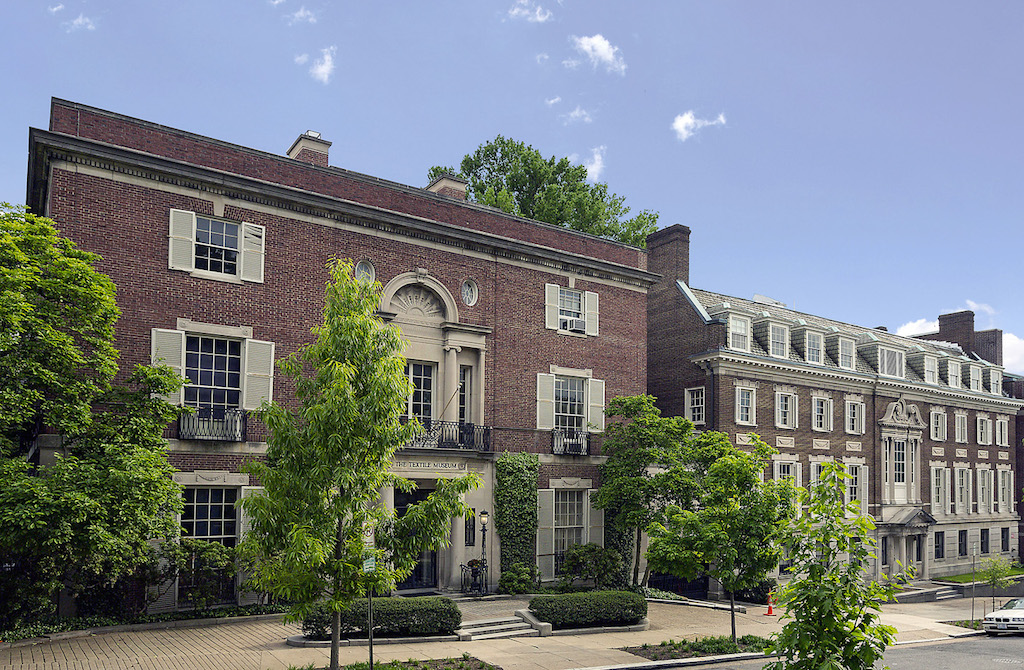 #2 Listed: $14,700,000. Sold: $10,400,000.
The seven-bedroom, eight-bathroom, Georgian mansion is located in Observatory Circle. It was listed on September 8, and the sale closed the same day.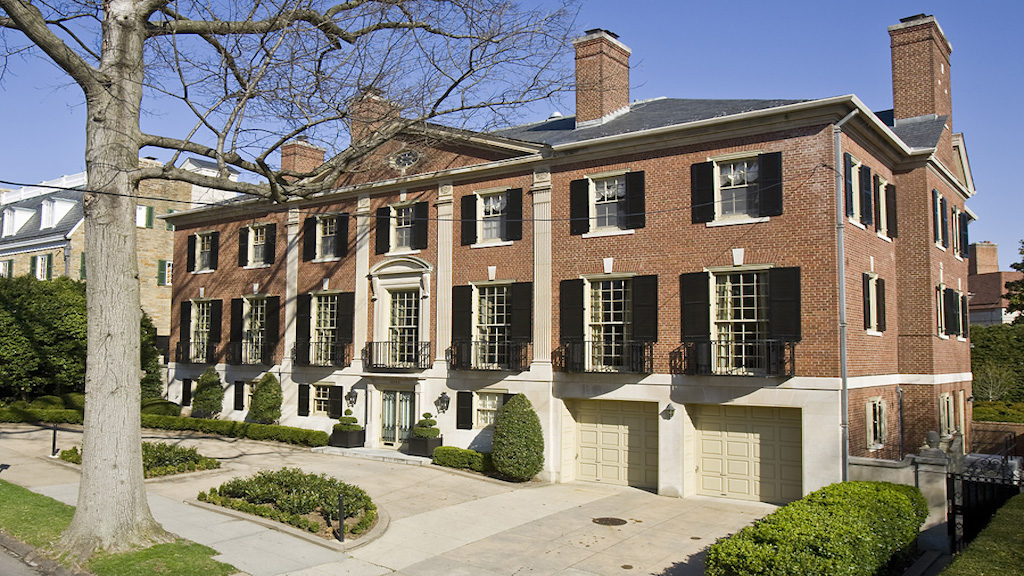 #3 Listed; $10,000,000. Sold: $9,100,000.
This tudor in Forest Hills, with six bedrooms and 10 bathrooms, sold in May.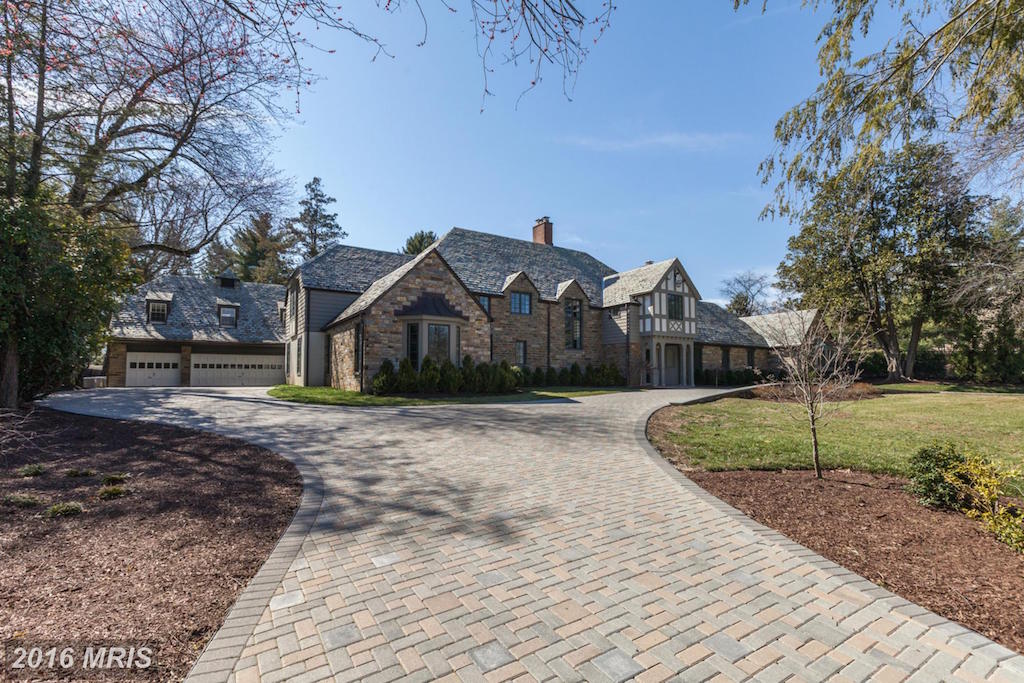 #4 Listed: $7,150,00. Sold: $7,150,000. 
This McLean mansion is the only Virginia property among the top 10. It has six bedrooms and 13 bathrooms—yes, 13. It sold in February.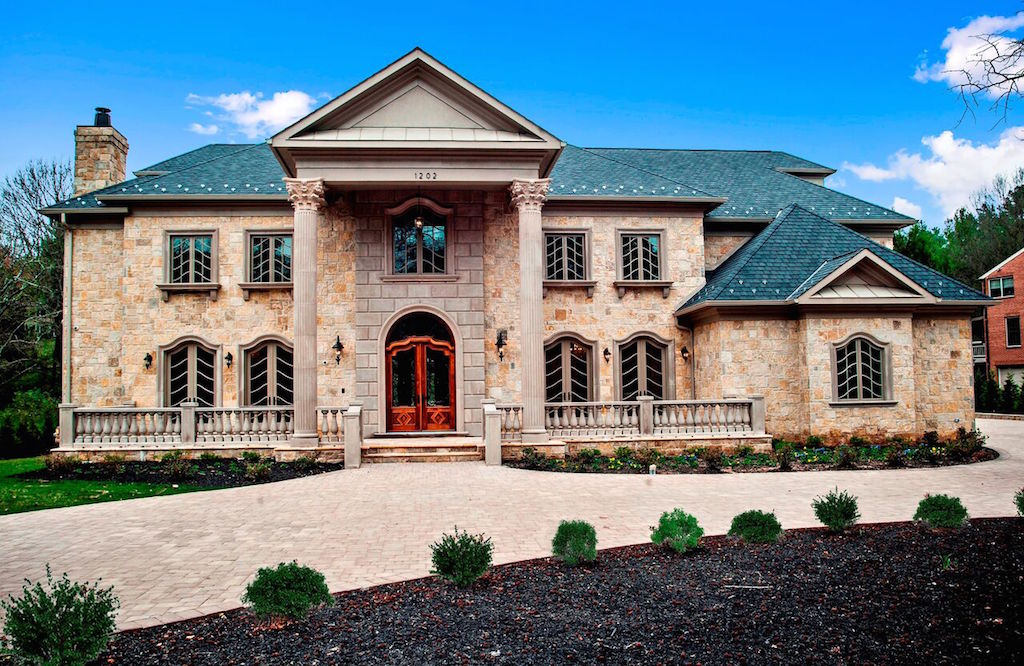 #5  Listed: $7,500,000. Sold: $7,100,000.
In Kalorama—DC's newsiest nabe—this six bedroom, nine-bath Colonial sold in August. Built in 1754, it is by far the oldest house on the list.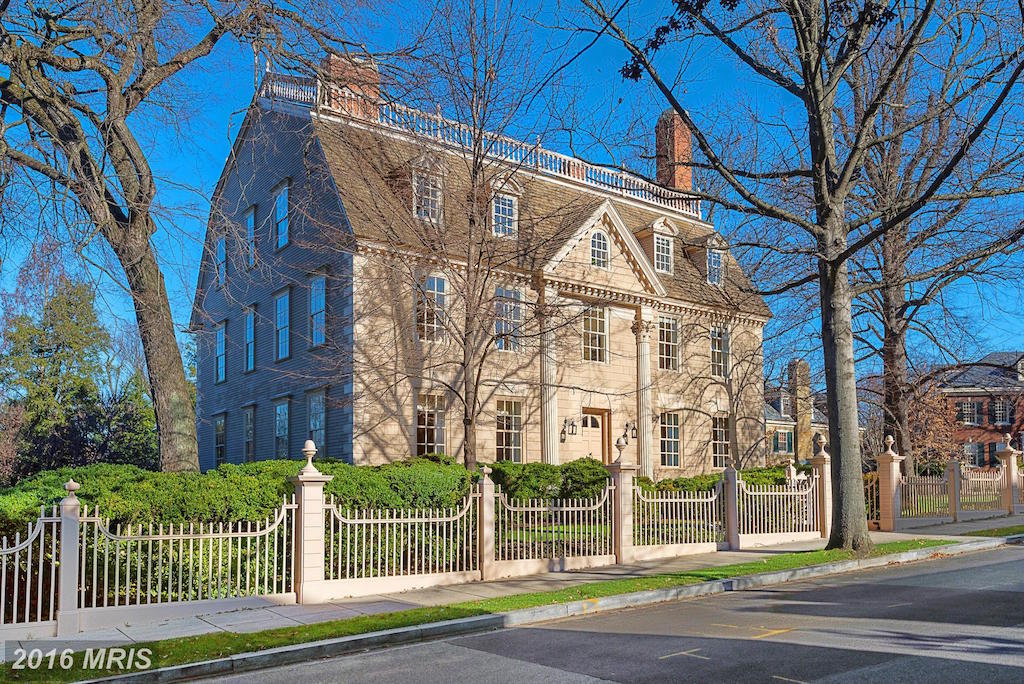 #6 Listed: $7,995,000. Sold: $6,500,000.
Despite selling for nearly $1.5 million less than its asking price, the eight-bedroom, six-bath modern spread in Bethesda still made the top five. It closed in August.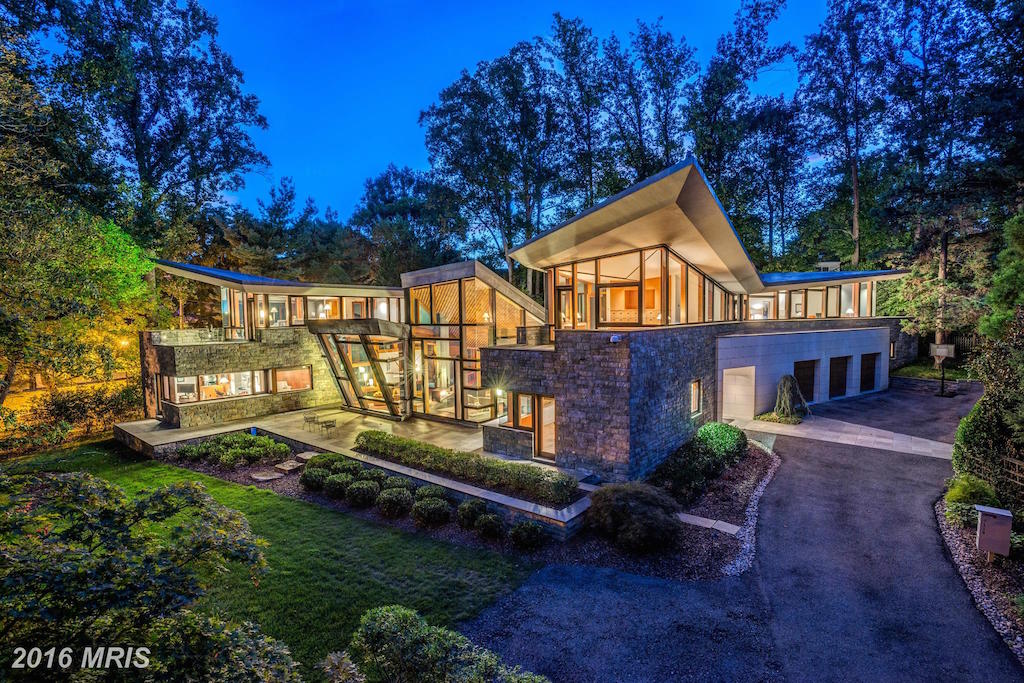 #7 Listed: $6,850,000. Sold: $6,300,000.
The sprawling six-bedroom, eight-bath Georgetown mansion sold in June.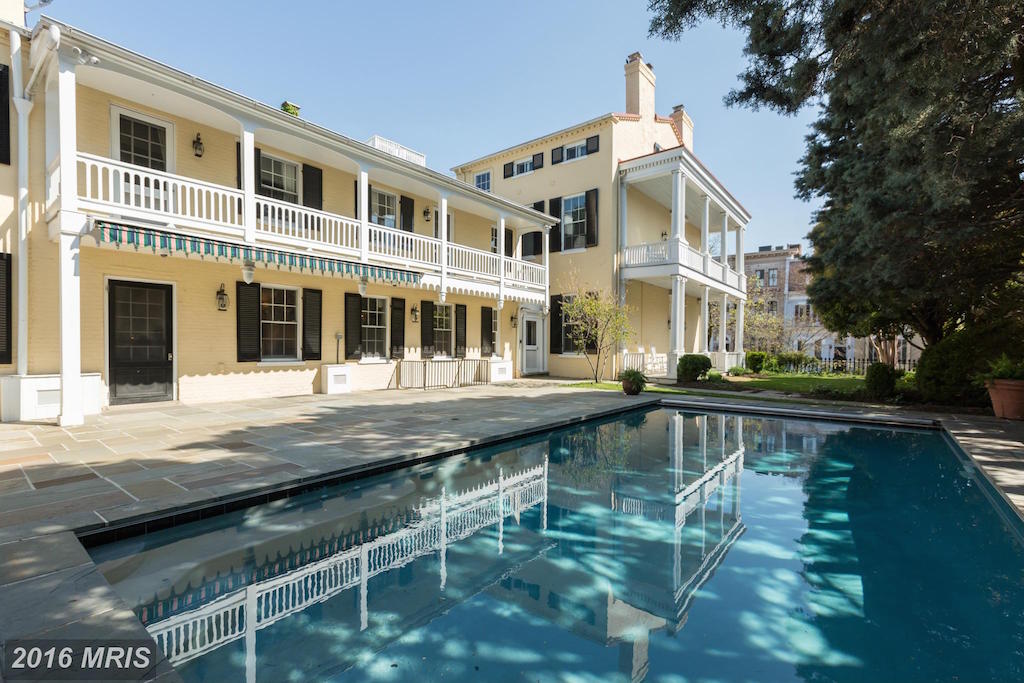 #8 Listed: $6,500,000. Sold: $6,000,000.
Also in Georgetown, the seven-bedroom, five-bath home sold in April.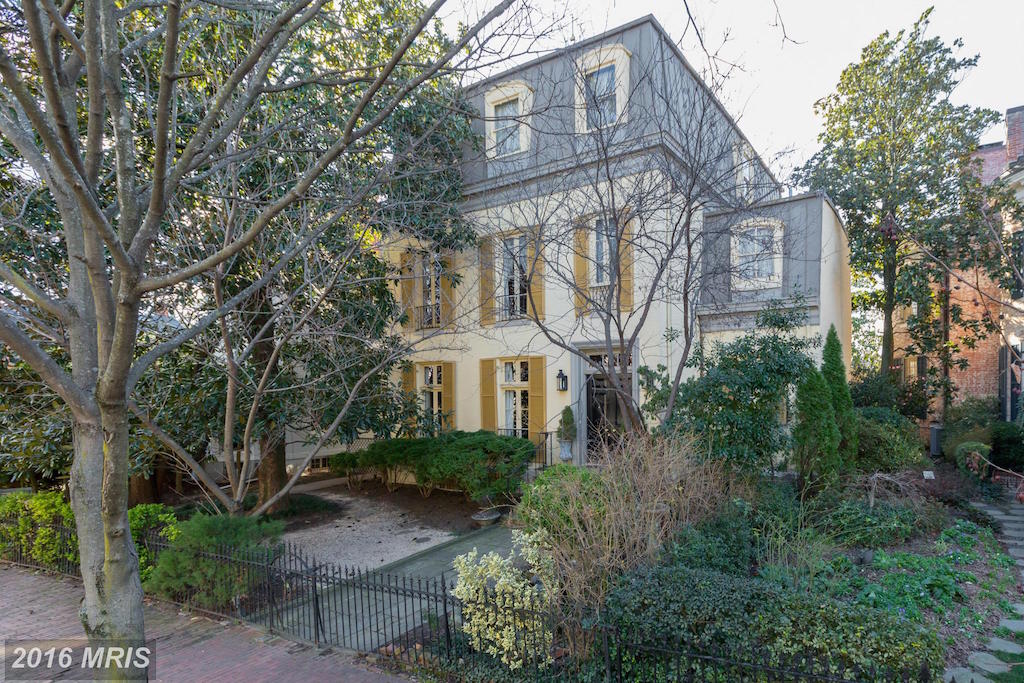 #9 Listed: $6,749,000. Sold: $5,800,000. 
The six-bedroom, eight-bath tudor in Massachusetts Avenue Heights sold in January.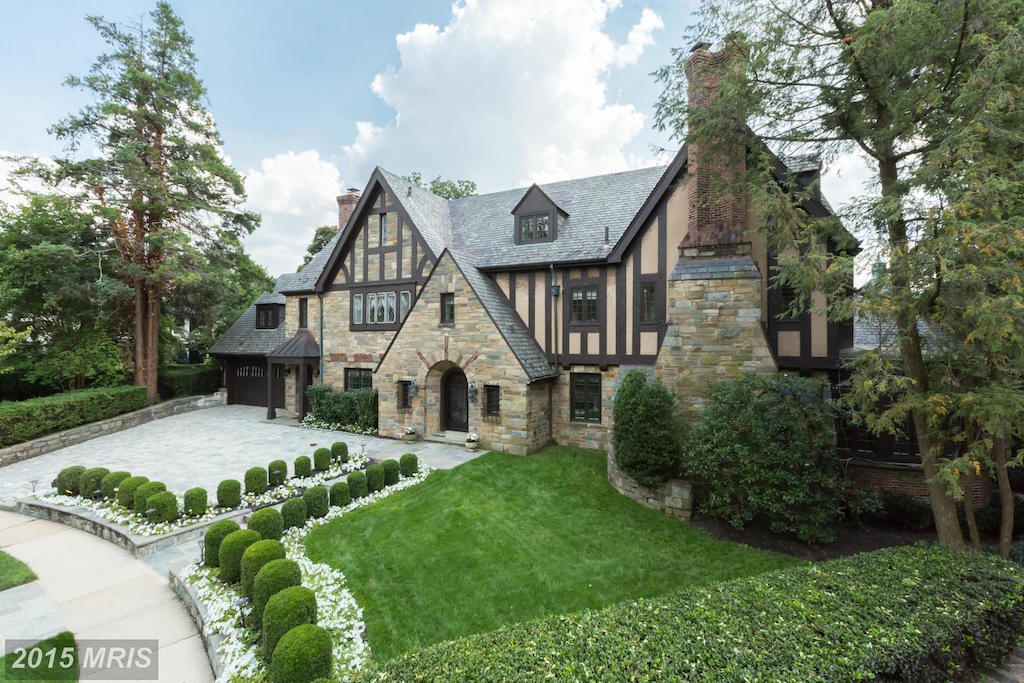 #10 Listed: $5,675,000. Sold: $5,700,000.
The seven-bedrooms, nine-bathroom villa in Kent sold in October.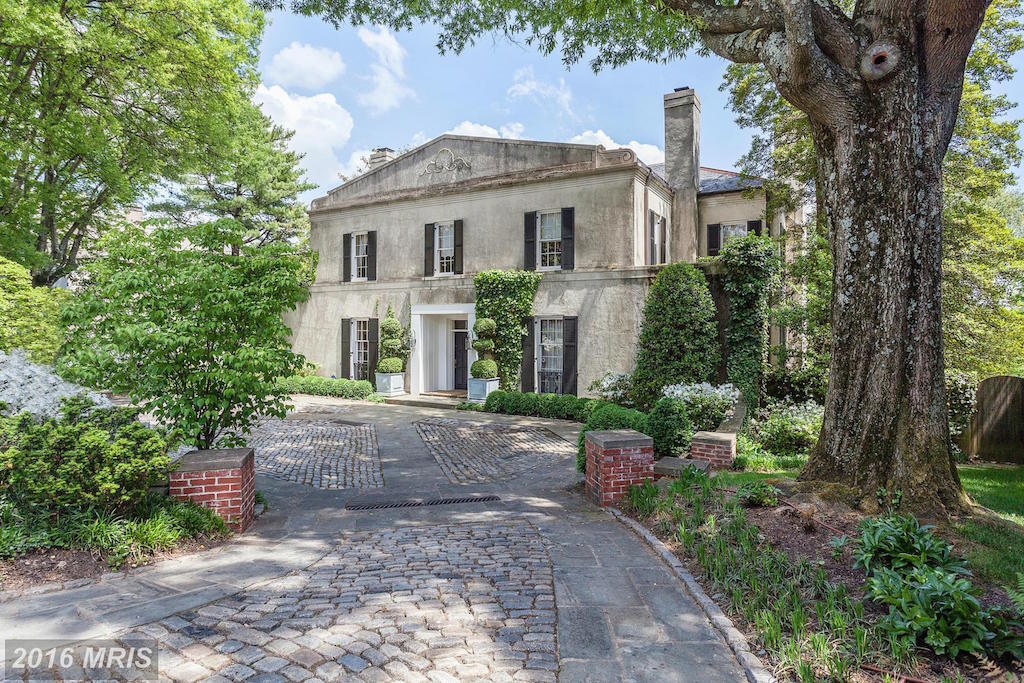 #11 Listed: $5,600,000. Sold: $5,500,000.
Ivanka Trump and Jared Kushner will soon move into this Kalorama house, which sold December 22 to a mystery buyer. Trump and Kushner are likely renting the six-bedroom, seven-bathroom house from the new owner.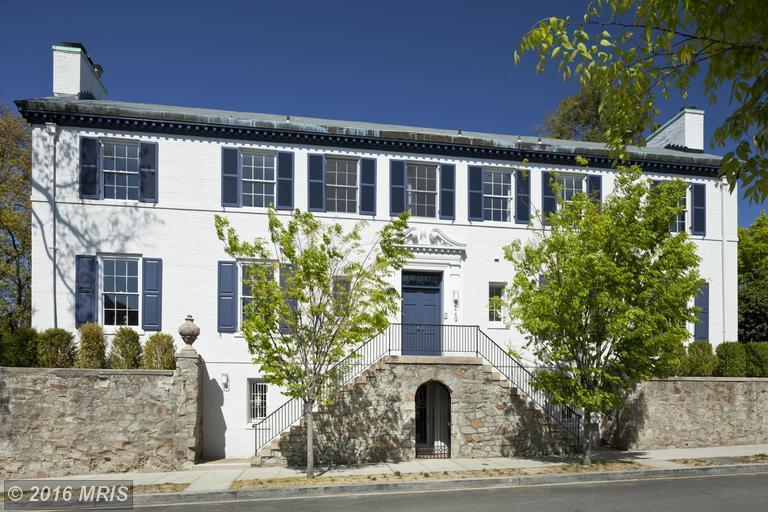 #12 Listed: $7,995,000. Sold: $5,450,000.
The lone Potomac mansion on the list sold for more than $2.5 million under list price. The seven-bedroom, 12-bath house hit the market in June of 2015, and finally sold last August.