About 300 rainbow and glitter-clad activists gathered to shake their stuff over Ariana Grande, Madonna, and Beyonce beats Wednesday night near Vice President-elect Mike Pence's temporary house in Northwest DC to make a fabulous–and pointed–statement of support for LGBTQ rights.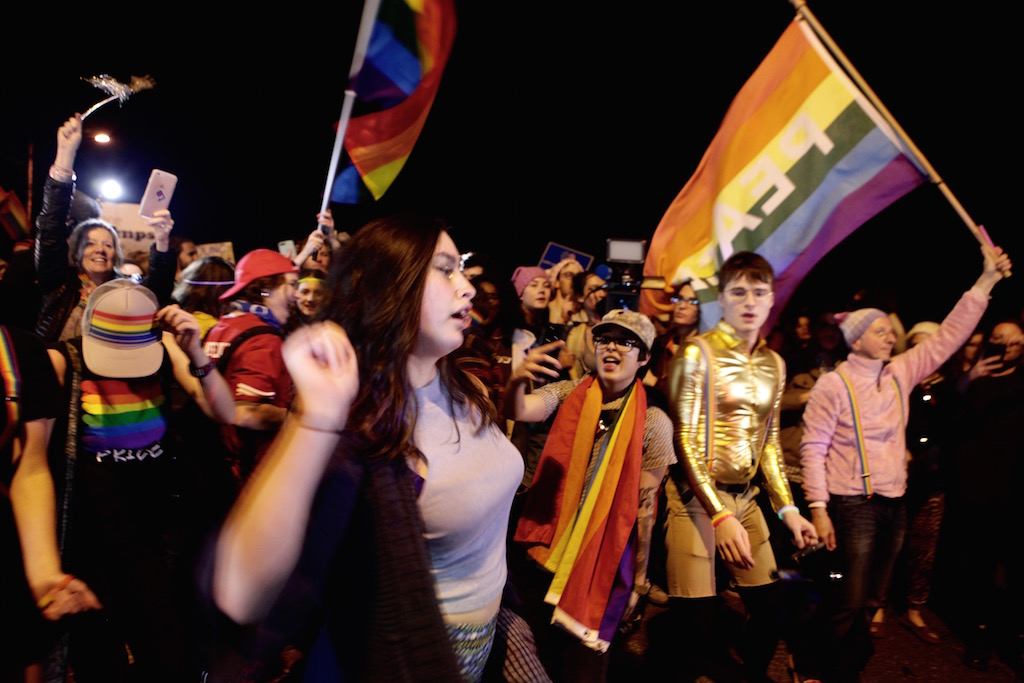 "[Pence's] record is far from stellar and he is in fact one of the worst politicians for LGBTQI rights," said Firas Nasr, one of the event's co-organizers. "We want to send a strong message that we are here, we are queer, we are strong, and we will keep dancing."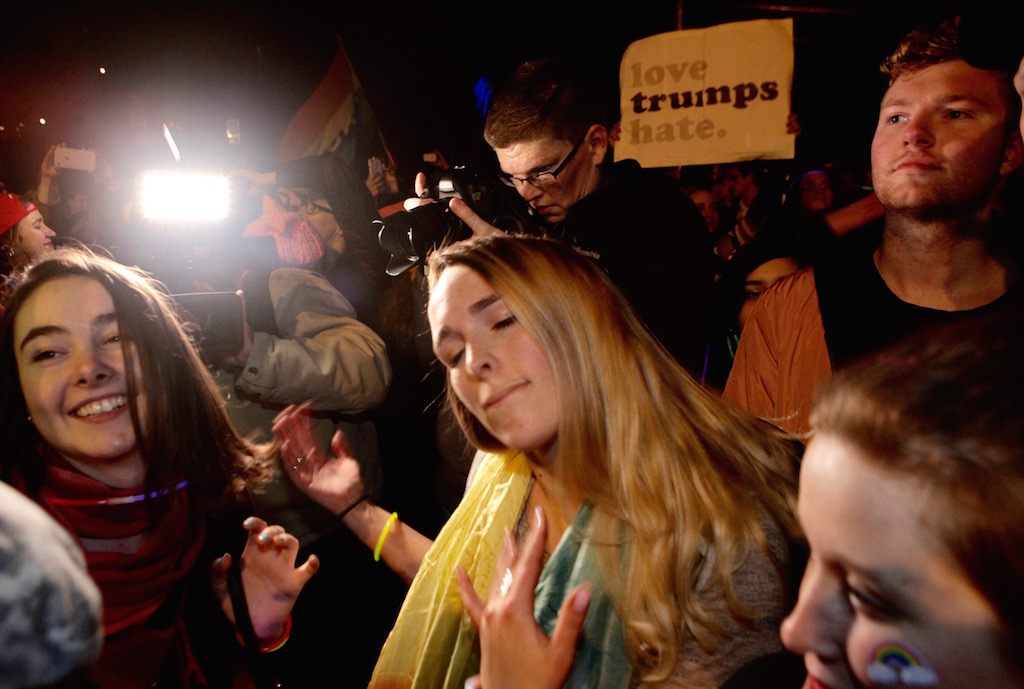 It was unclear if Pence was at the house in Chevy Chase during the event, but Nasr said the partygoers hoped to leave behind lots of glitter and rainbow paraphernalia ("all biodegradable, because intersectionality!") as a reminder of their visit. They could not dance directly in front of Pence's house because of a police barricade.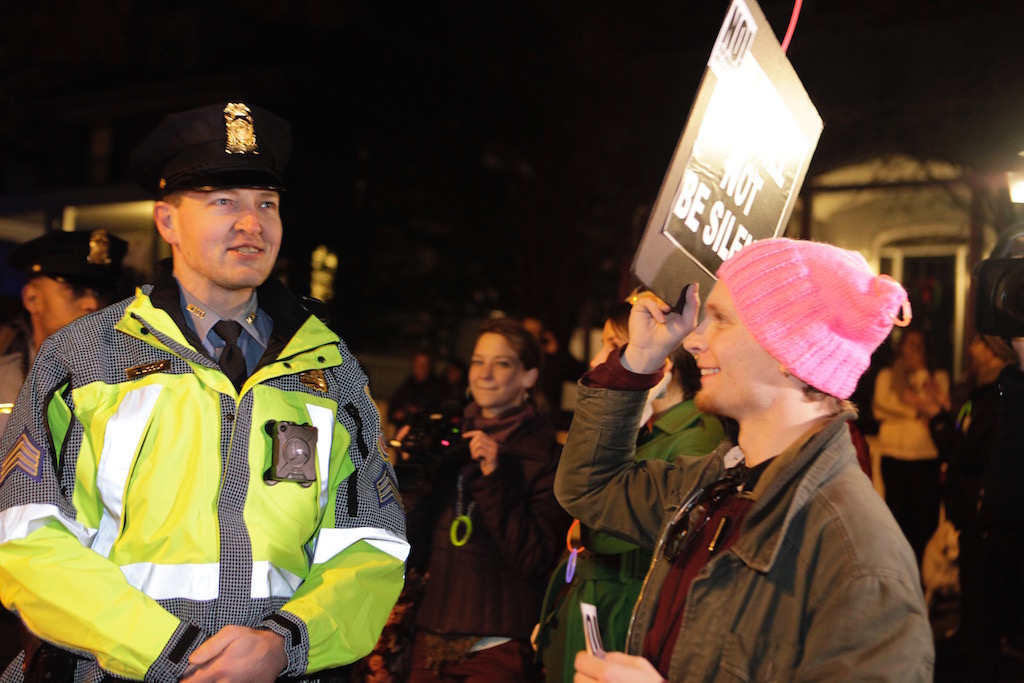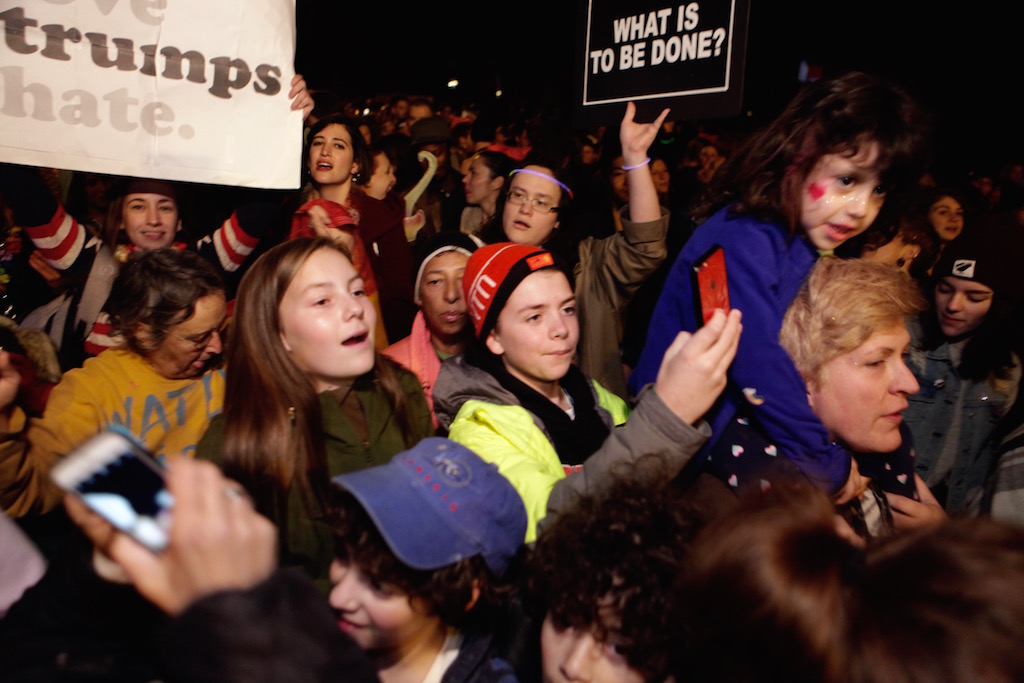 Claire Rudden of DC said she was there because "I think it's important to be out here voicing our support for those people who aren't necessarily feeling safe enough to come out, on the streets or otherwise."
"I feel I have the responsibility as an American to stand up for my rights and protect those who feel like theirs are being jeopardized," said Grace Honeywell, who came from Oregon for the Million Women's March and other protest activities in the District.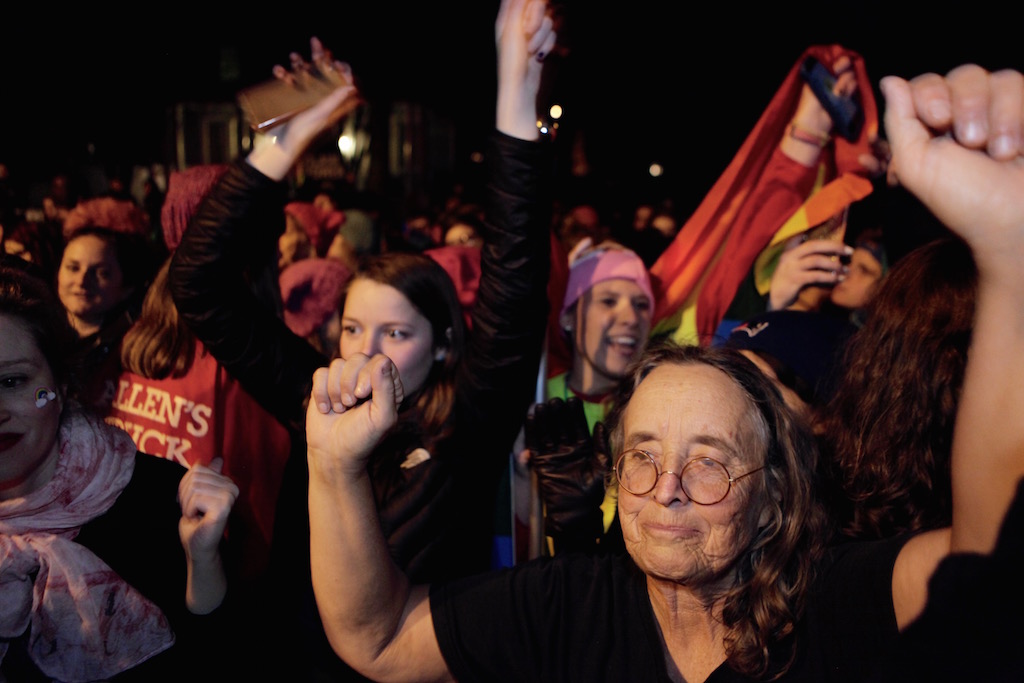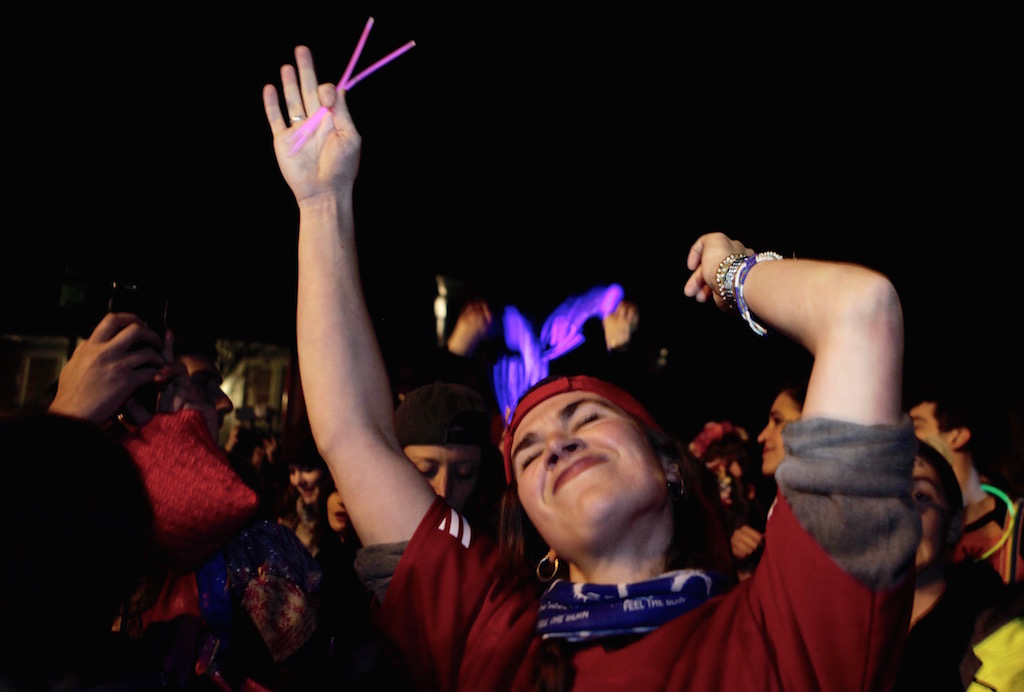 Activists twerked and shimmied their way from the Friendship Heights Metro stop. Some chanted, "Daddy Pence, come dance!"
The event remained peaceful and upbeat and respectful of sound ordinances and the ears of the children and dogs in attendance. Some people passed out water and coffee "for the gays!" and motorists honked their support and flashed peace signs as the group marched back to the Metro around 9 PM.