Protests on Inauguration Day 2017 started pointed and angry yet relatively organized and calm on Friday morning. As the day wore on, things grew more heated. Several large protest groups marched down Massachusetts Avenue, many wearing glitter and waving colorful signs and chanting. Activists groups organized under DC-based Disrupt J20 protested outside of and even physically blocked various entrances to the parade route.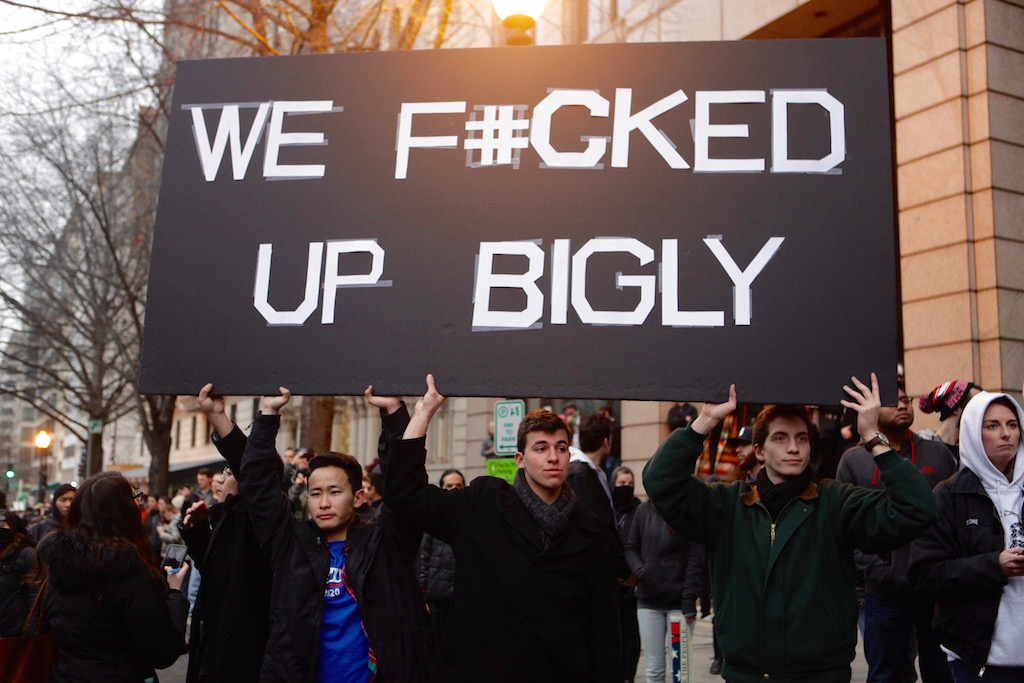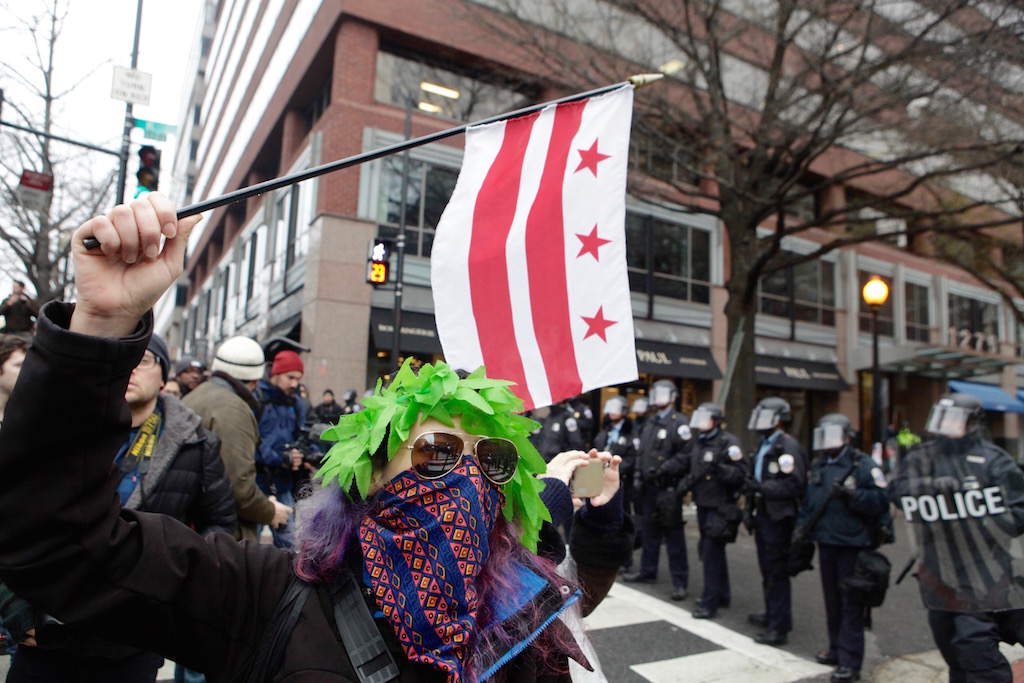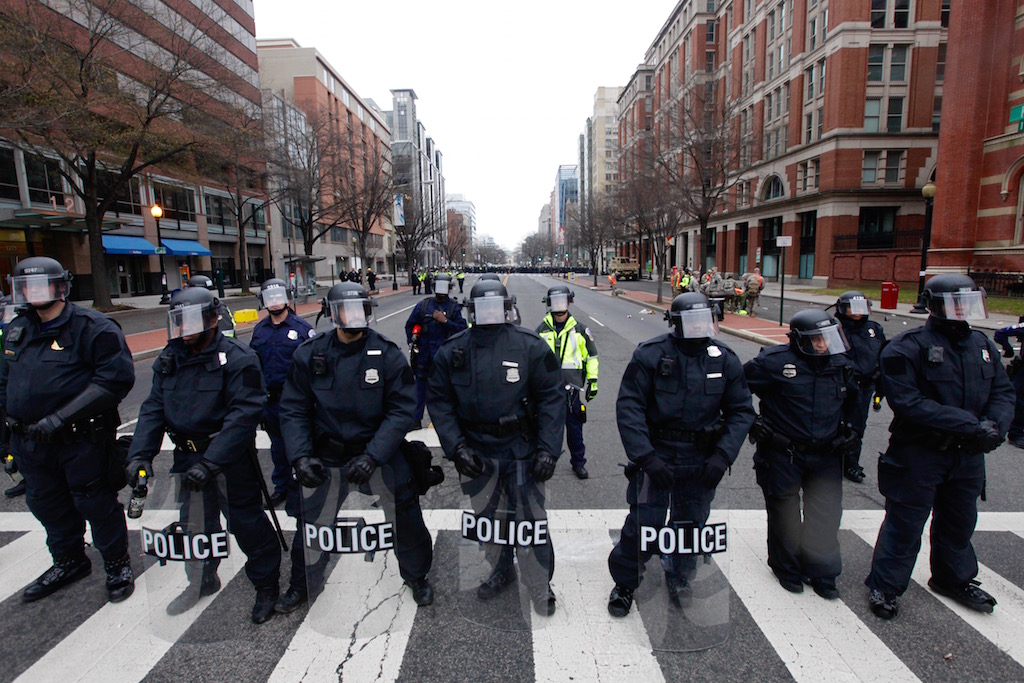 Some people began causing more of a disruption, blocking streets, throwing bricks at police, knocking over garbage cans and newspaper stands, and setting a car on fire in Franklin Square around 4 p.m. Police responded with pepper spray and sound grenades.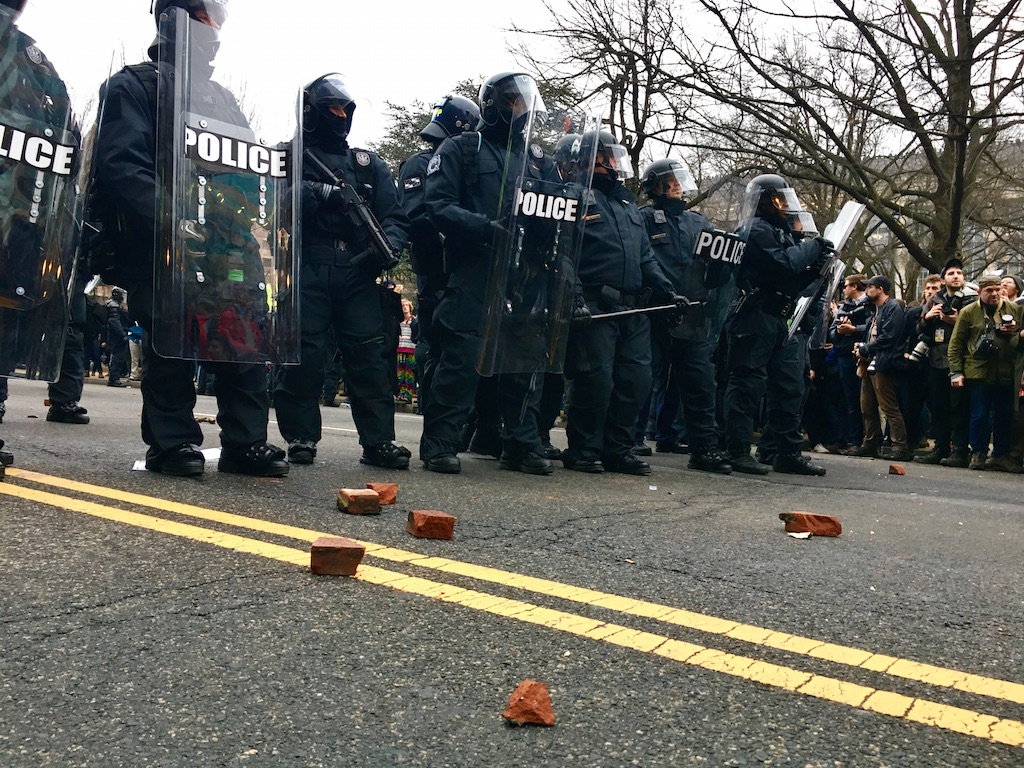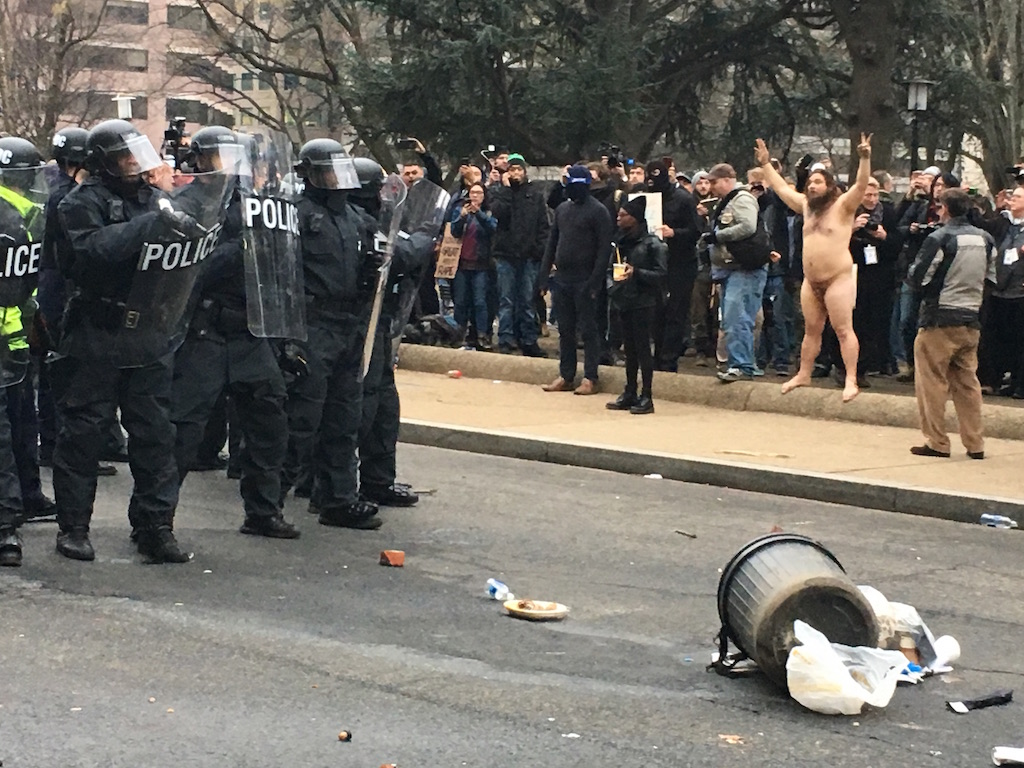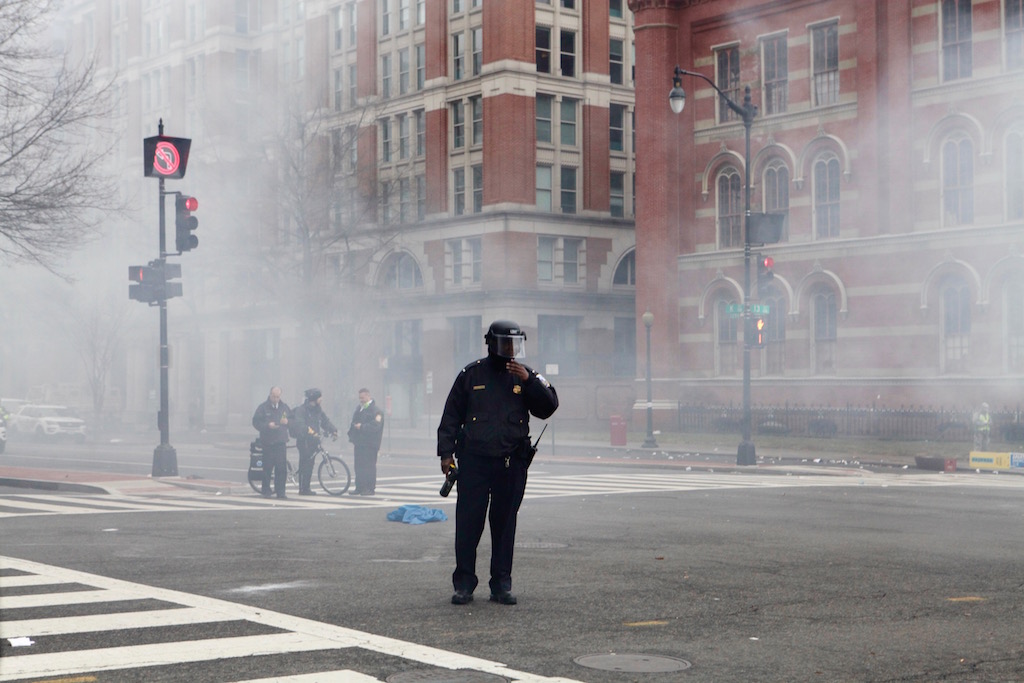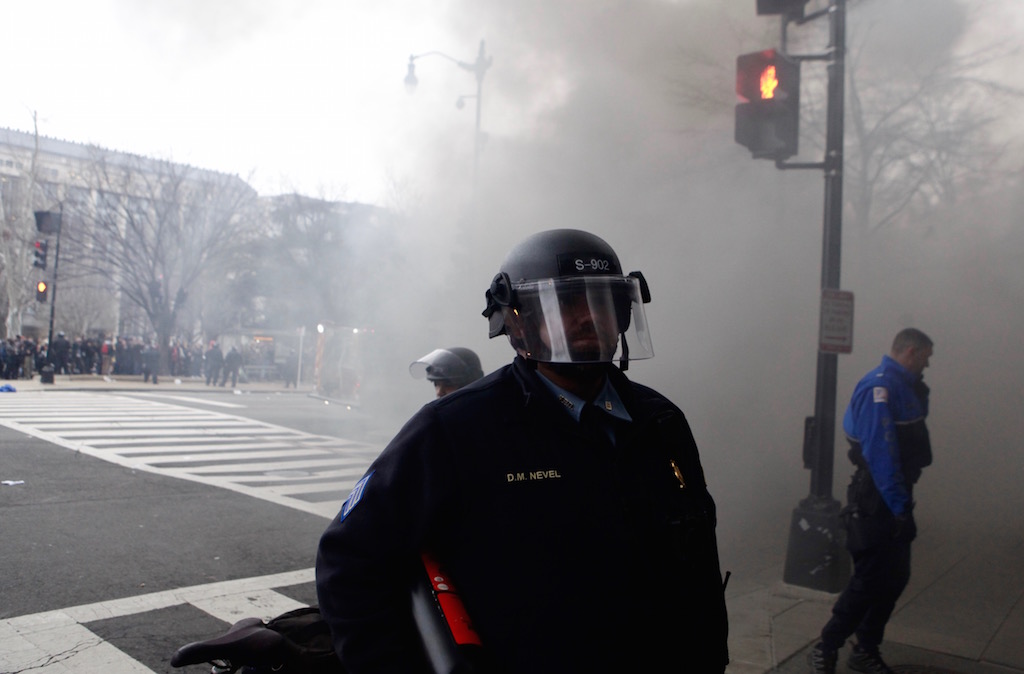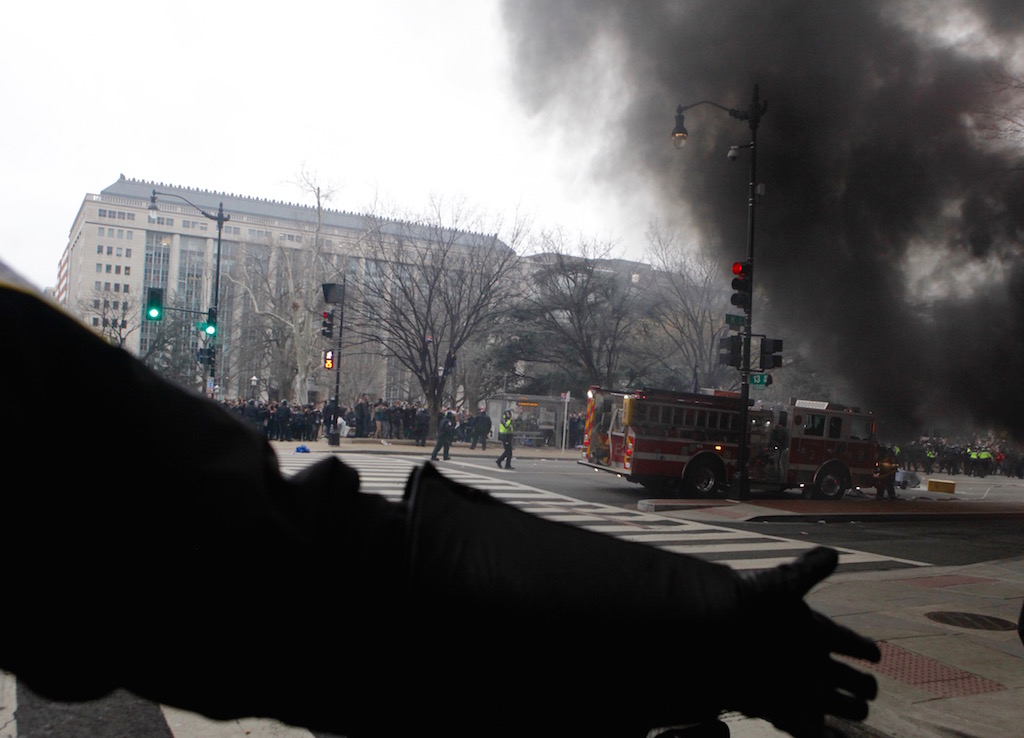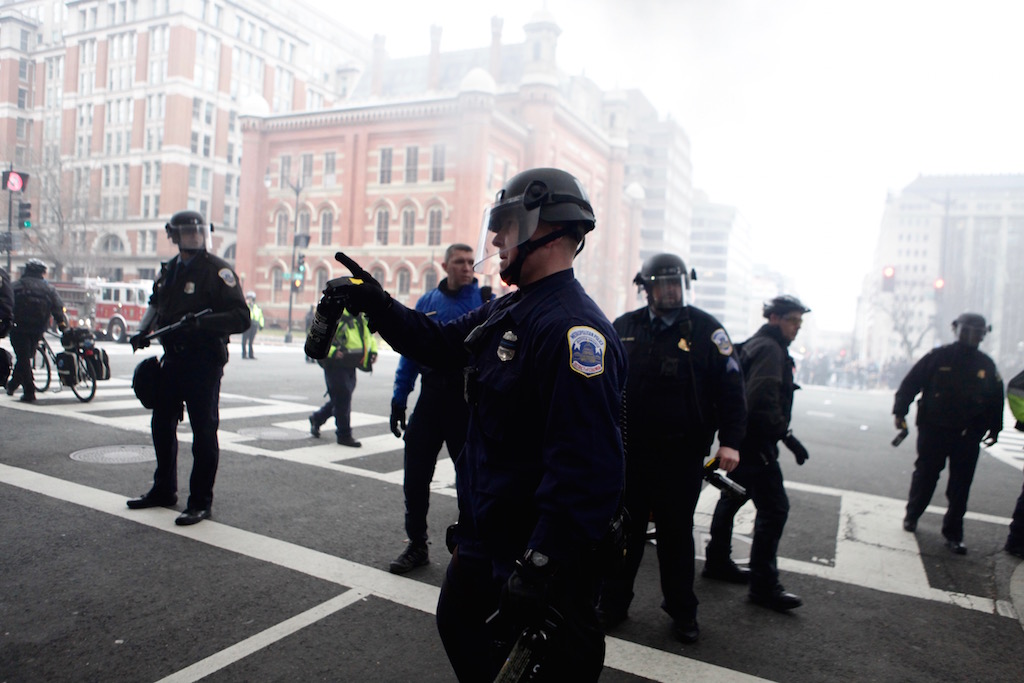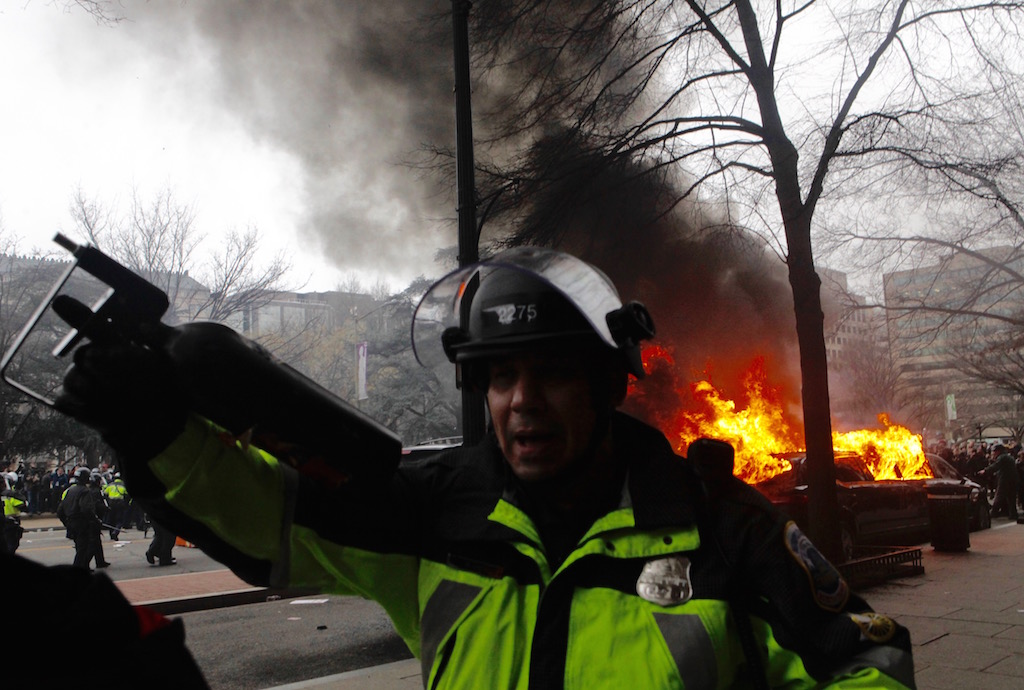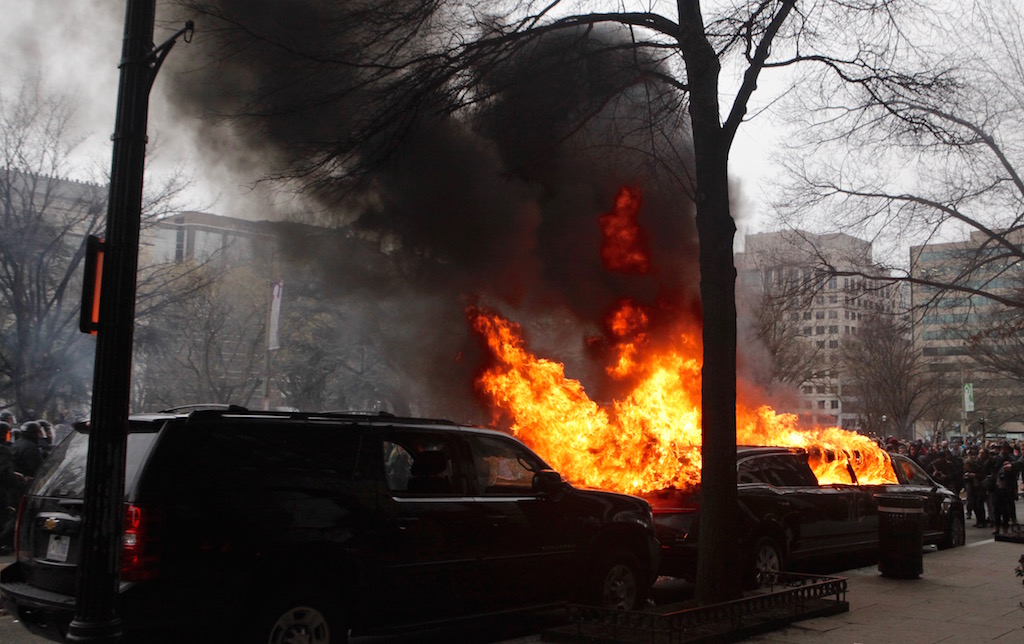 As the light faded, thousands of protesters were still out, milling around in frustration and anger. Some warmed their hands over small fires, others lit joints or nodded along to the aggressive beats of a protest concert off of K Street, Northwest. Some still treated eyes red from pepper spray. By early evening, DC Police said they had arrested more than 200 people. Heated debates erupted over violence and property damage; many activists seemed frustrated by the violence. A few people wearing MAGA hats walk through the scene quickly and quietly, apparently trying not to get caught in a confrontation.