It's the room that greets them at the top of the stairs, but no one knew what to do with it. "It was a catchall," says Archie Smart of the long, gabled space in the Chevy Chase DC home he shares with his wife, Sarah, and their two children.
The tipping point came last year when Archie, a public-relations executive, inherited bound volumes of every Esquire printed since his great-uncle (and the man he was named for) David Archibald Smart founded the magazine in 1933. Those volumes, among only three such collections in existence, finally gave the room a calling.
Before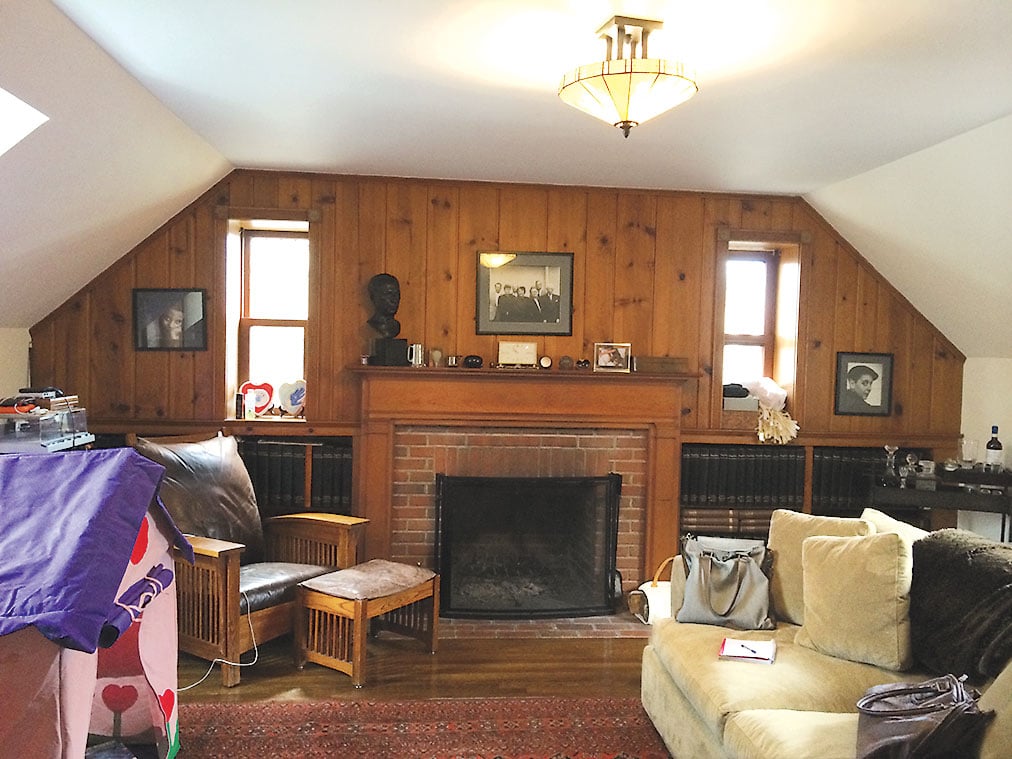 After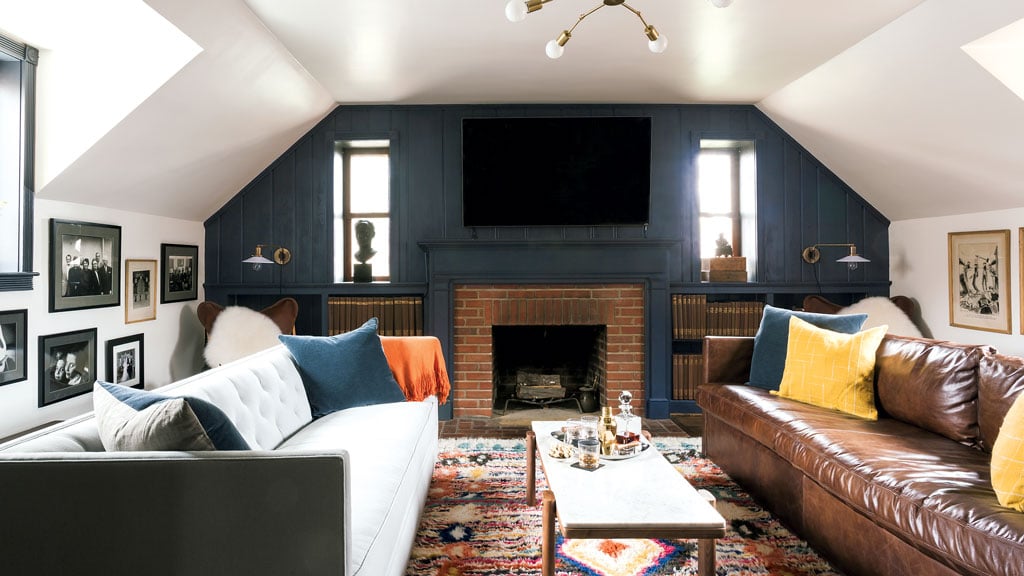 Sarah, head of executive recruiting at Hilton Worldwide, contacted Kiera Kushlan and Jessica Centella of the design firm Residents Understood. "She said, 'I want to create a room for my husband. This is Archie's room,' " recalls Kushlan.
The designers were pleasantly surprised when they arrived. "We were expecting some dusty attic space, but it actually has really cool architecture," Centella says. The $20,000 project took advantage of that architecture without requiring major structural changes. Archie wanted to keep the paneled wall surrounding the fireplace, so Kushlan and Centella convinced him to paint it navy blue. "We wanted a color to oppose the brick and the wood tones without going black," Centella explains. They used the same color for new built-ins, opposite the fireplace wall, that display the magazines along with Archie's record player and albums.
Before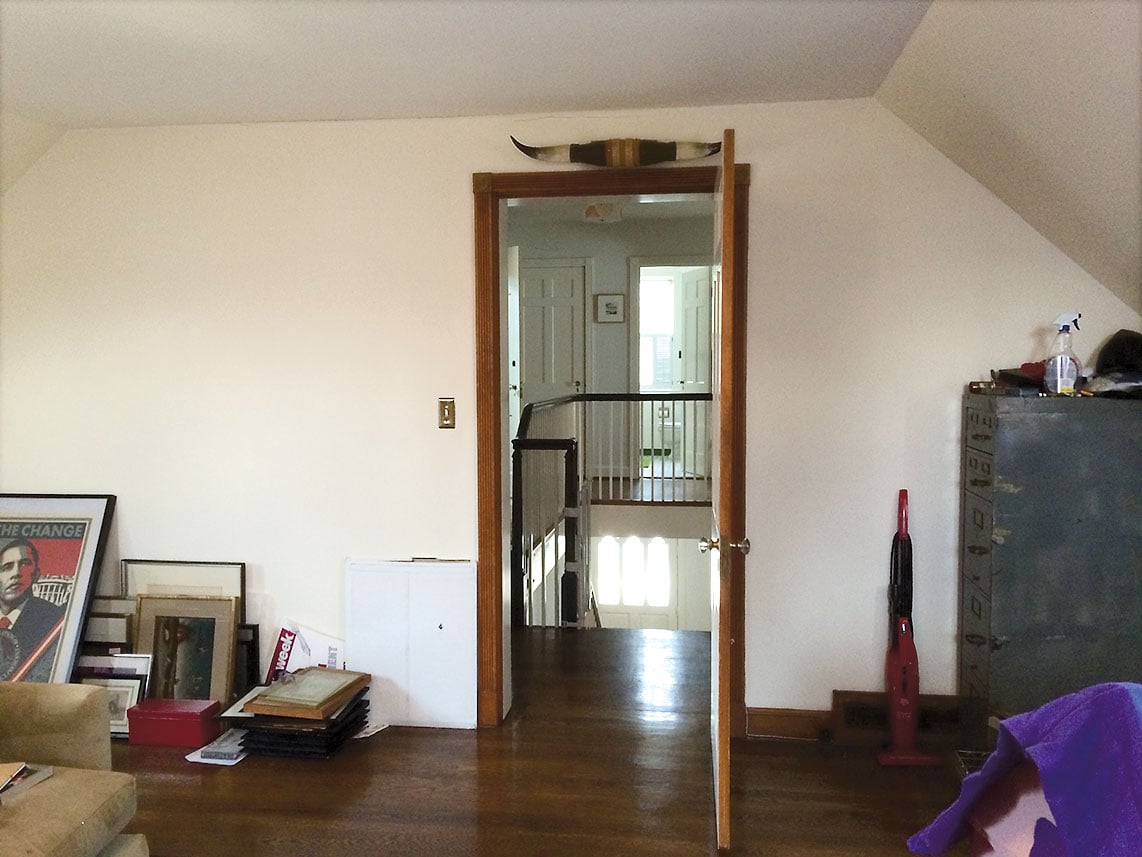 After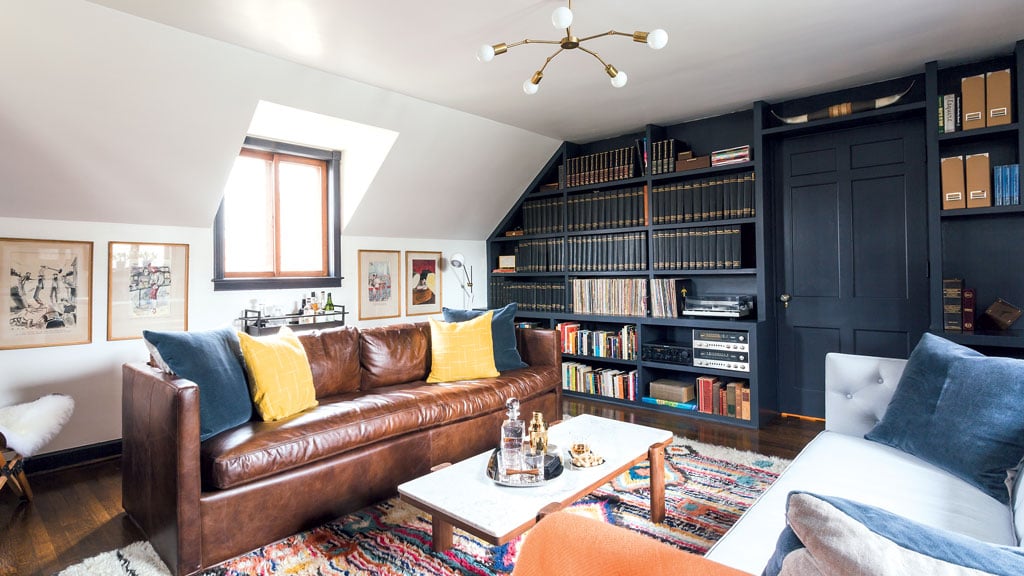 Kushlan and Centella chose a mixture of leather and upholstered furniture, with a bright rug to inject color. "It's that balance between masculine and feminine," Kushlan says. "We wanted it to be a space in the house where other people could feel they could come."
They do. Ten-year-old Jack has since claimed the built-in desk as his own. His parents frequently escape there for cocktails and to listen to music or watch TV. Says Archie: "These guys came in and made a room that was a black hole into, in many ways, the center of the house."