Rachael Croft and Courtney Houston-Carter met on a fateful midnight subway ride in Boston. Five years later, Courtney would be proposing to Rachael in front of Degas' Little Dancer at Washington's National Gallery of Art. Their fairytale wedding (Rachael even wore a tiara!) was captured by photographers Michael O. Snyder and Barbara Oliviera of Michael O. Snyder Wedding Photography.
Like B&G on Facebook | Follow B&G on Instagram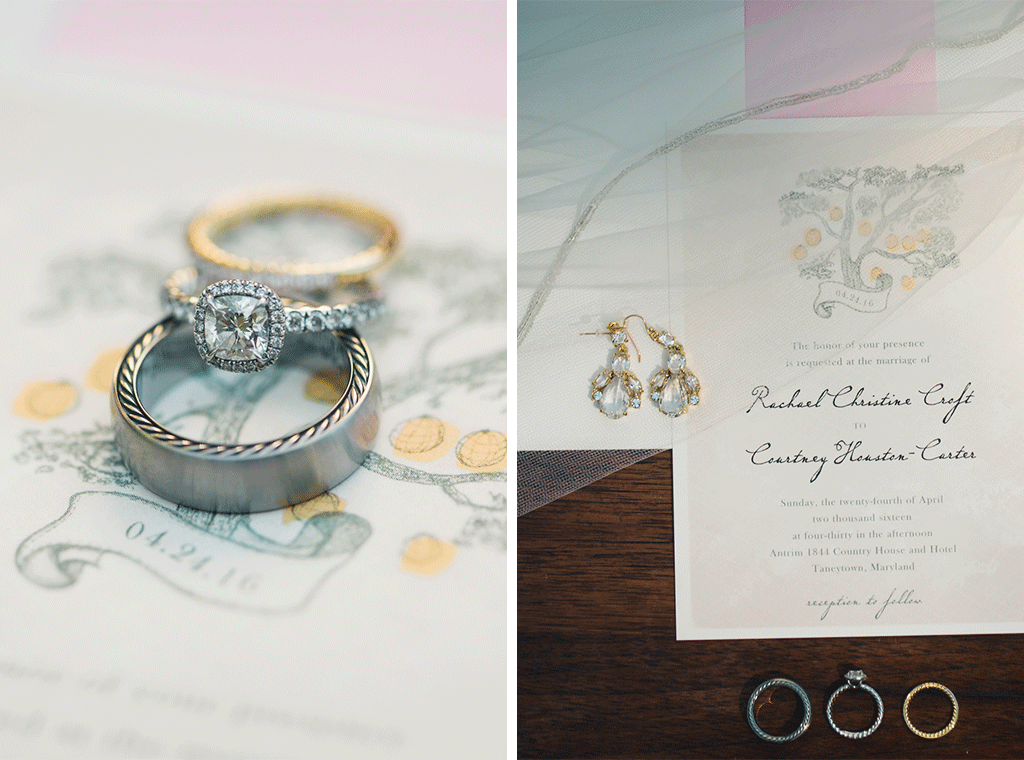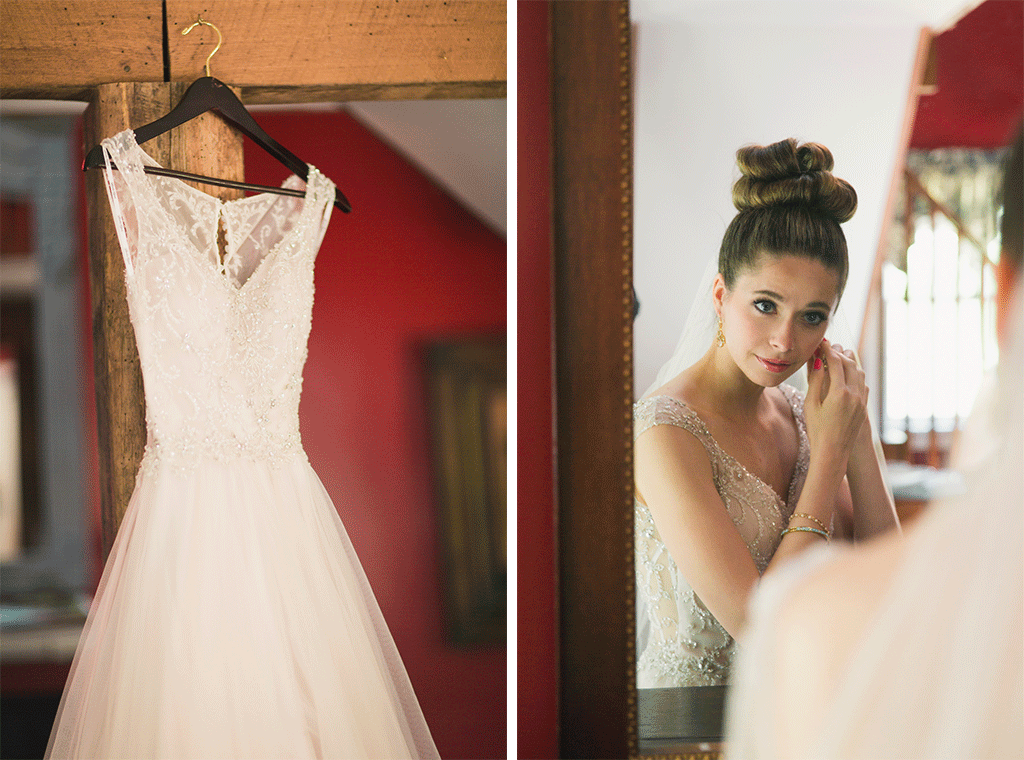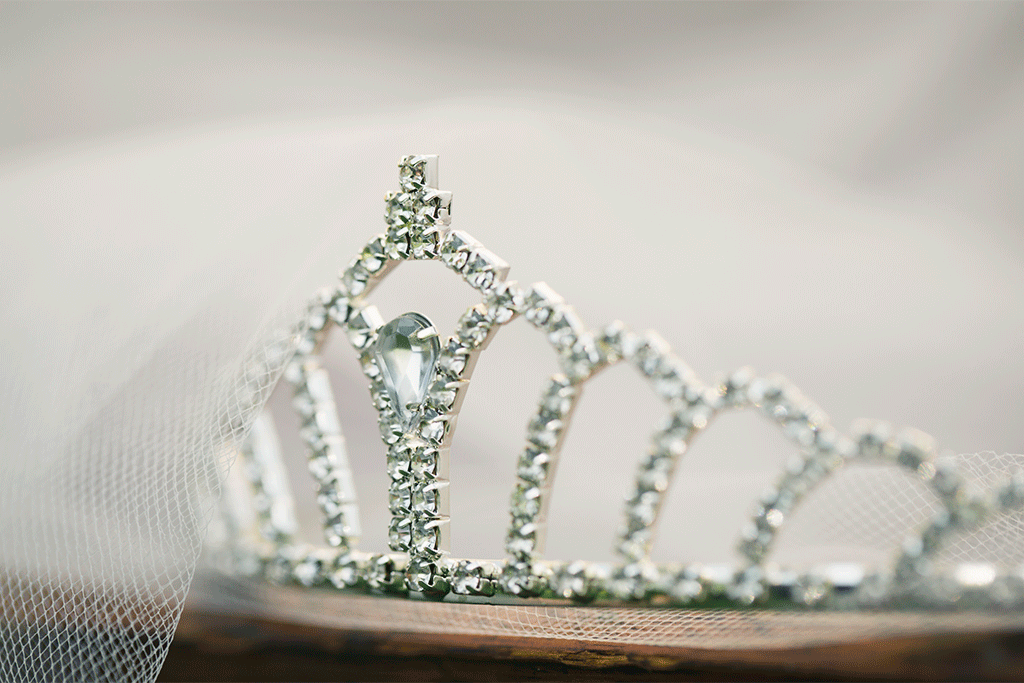 They met by chance. Rachael Croft was riding the Boston subway home late one summer evening when she noticed a elegantly-dressed man riding the same line. "As he chatted with a friend, I noticed he had a wonderful laugh," Rachael explains. When they both switched lines at the same stop, she decided to approach him on the platform. "I felt like it would be a missed opportunity if I didn't."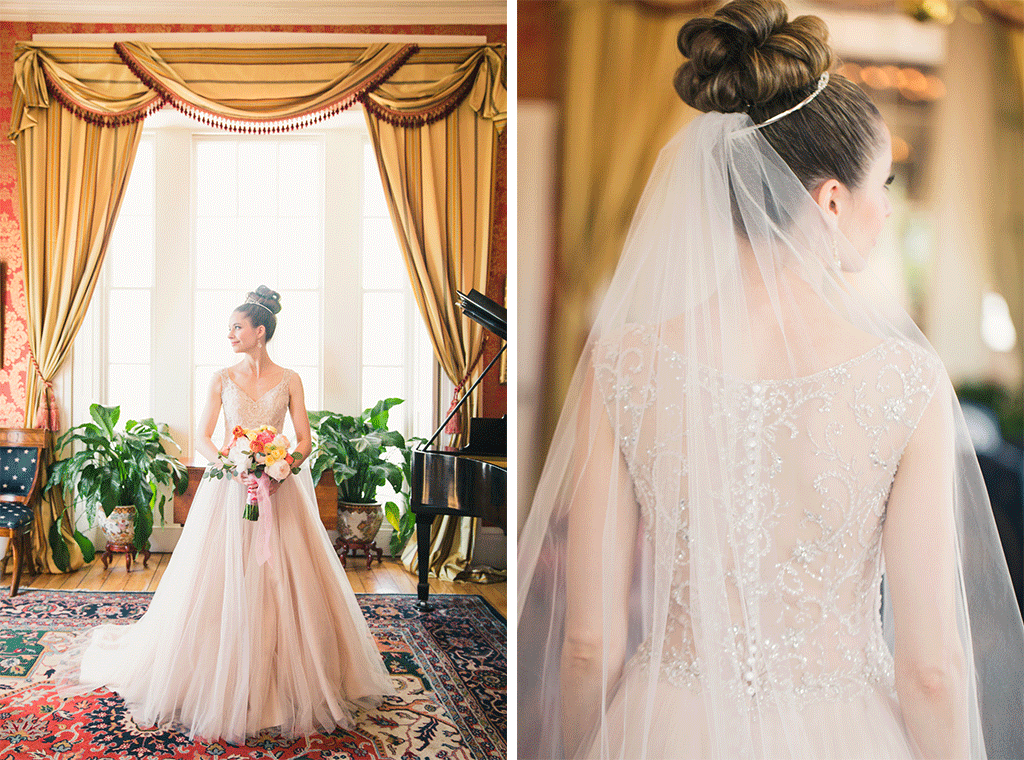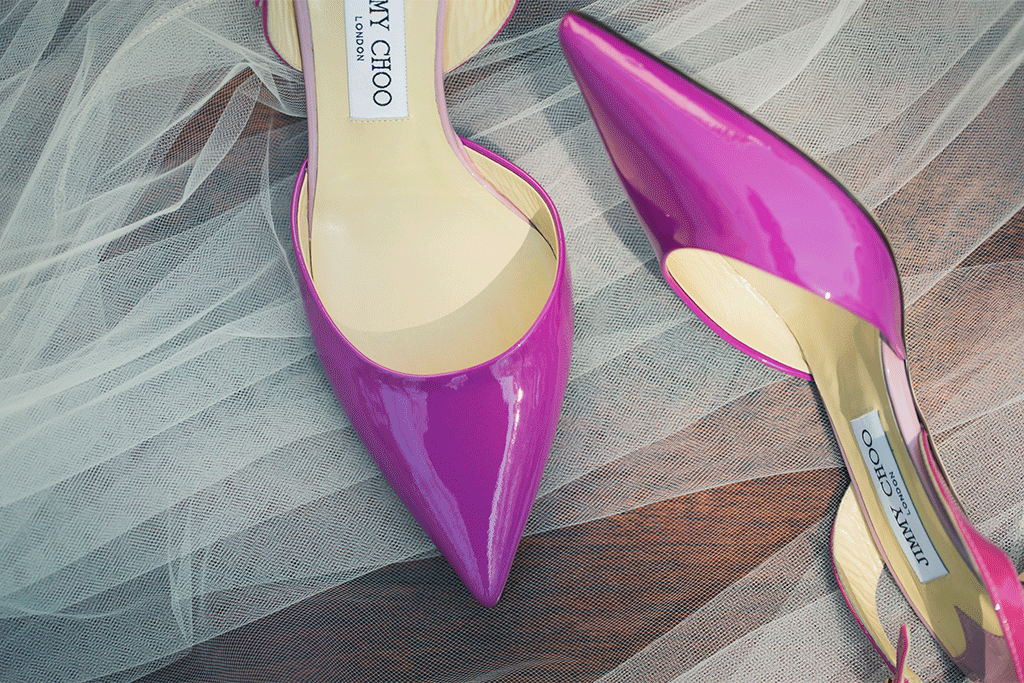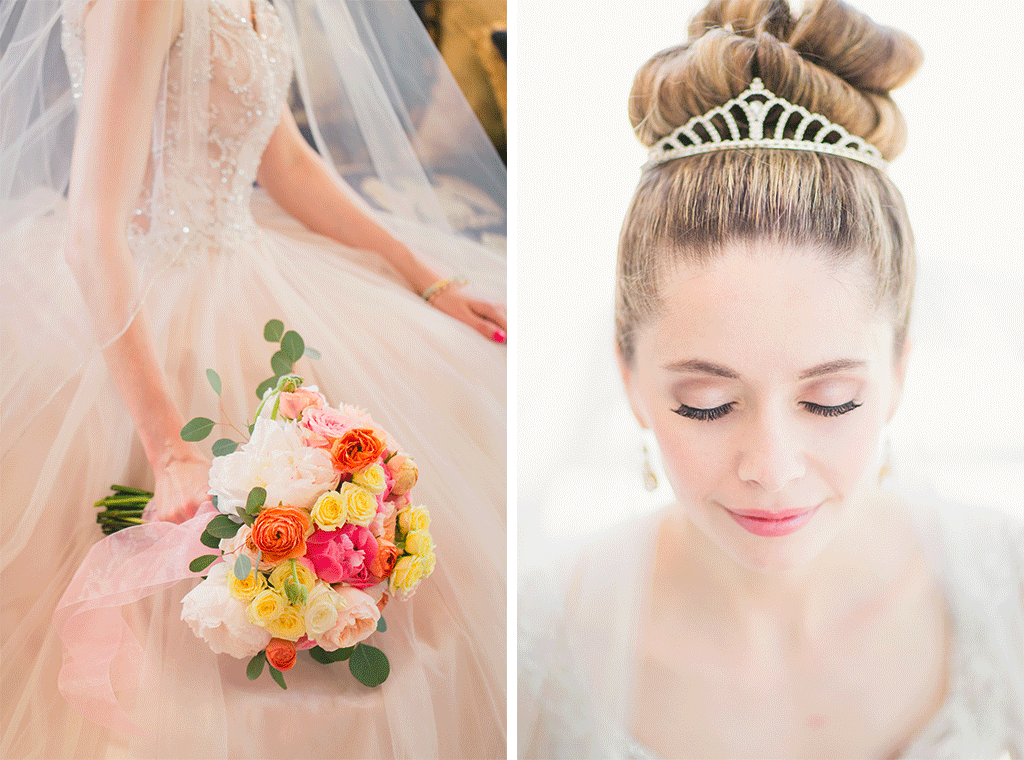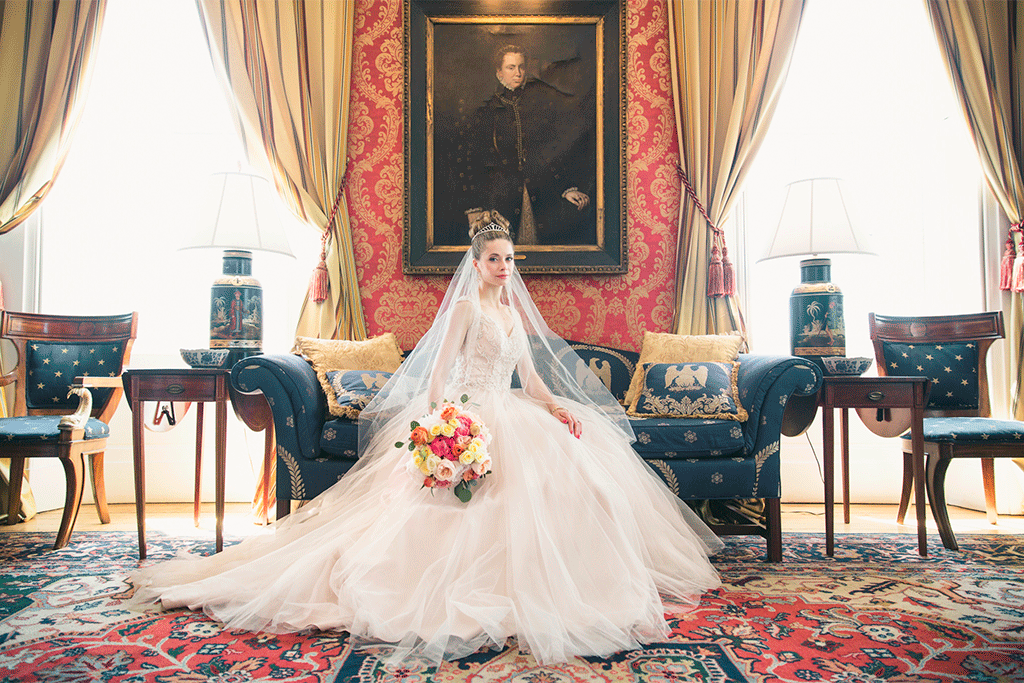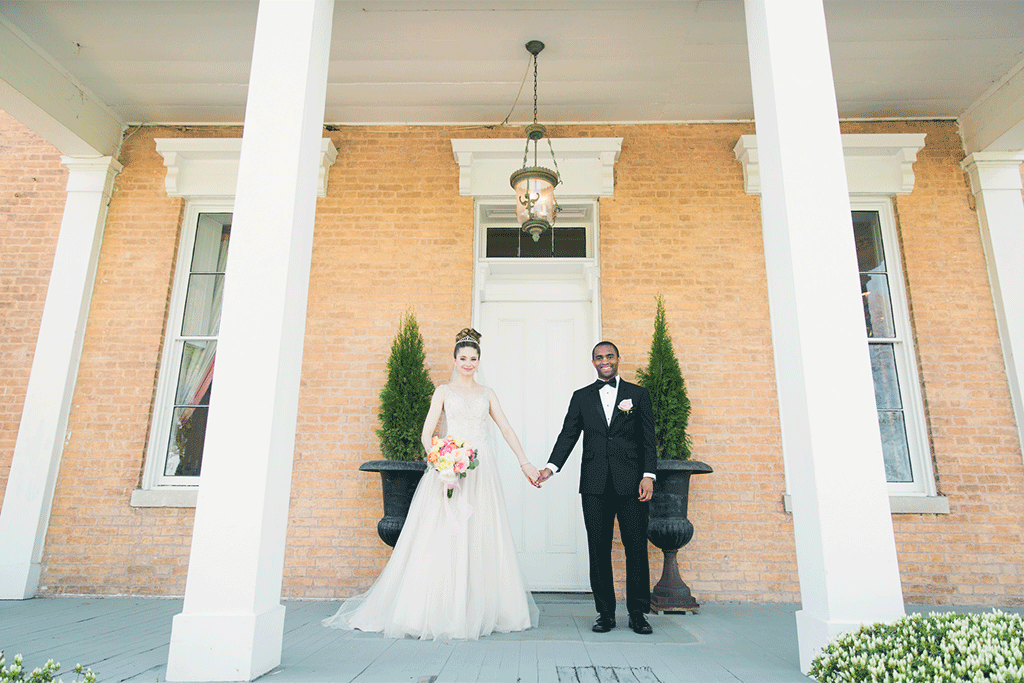 The well-dressed gentleman was Courtney Houston-Carter, and he was on his way home from a funeral. But despite the circumstances, when Rachael approached him, she made an instant impression. "I just happened to meet an interesting, intelligent, and beautiful girl randomly on the subway," he recalls, "my mind was made up. I went home and asked her out to brunch the next day."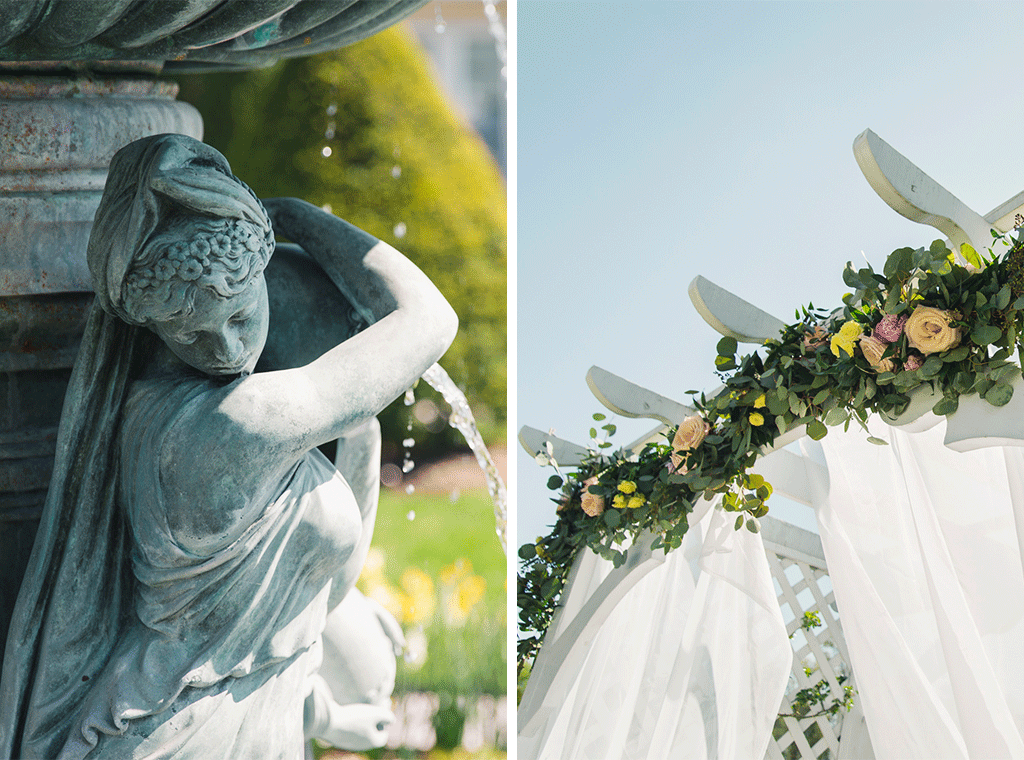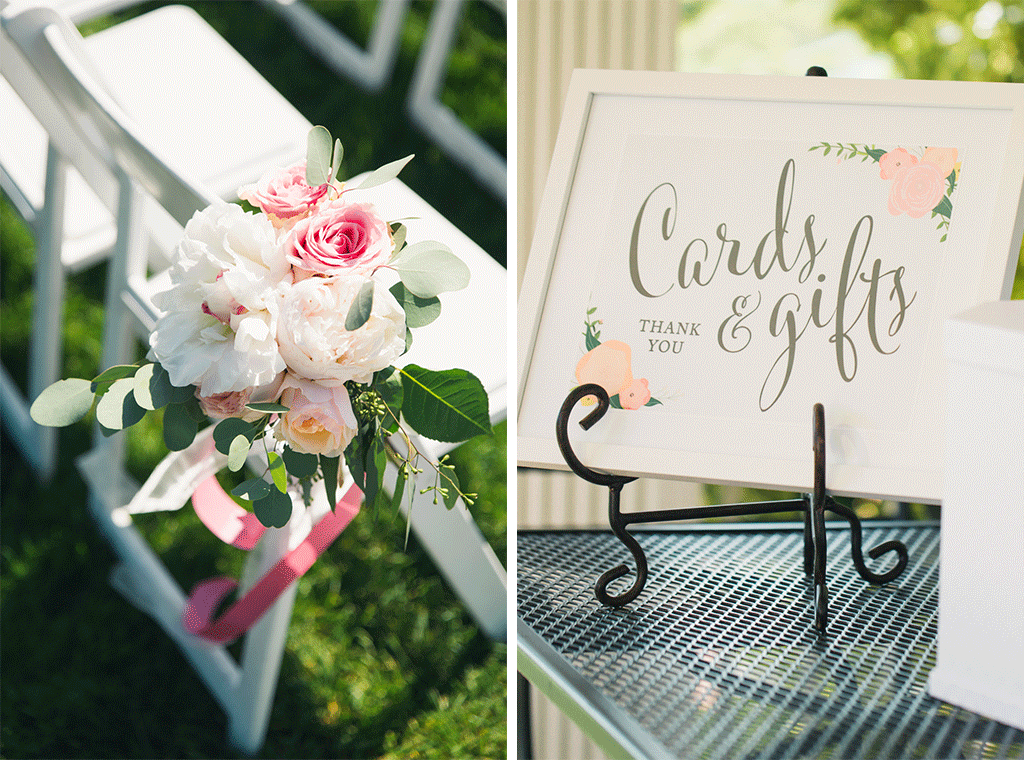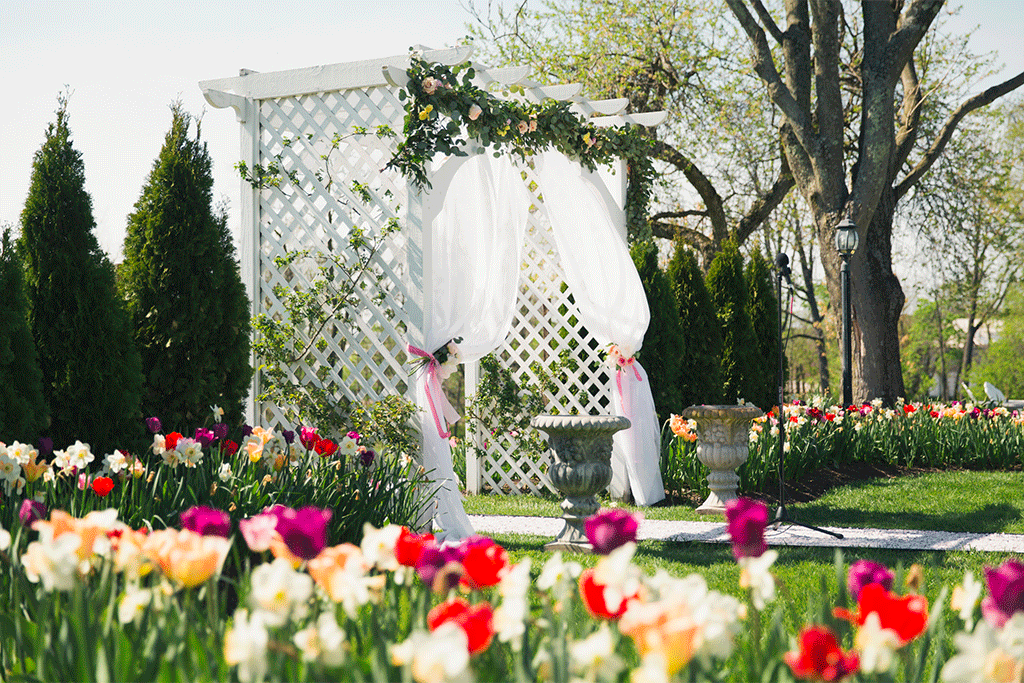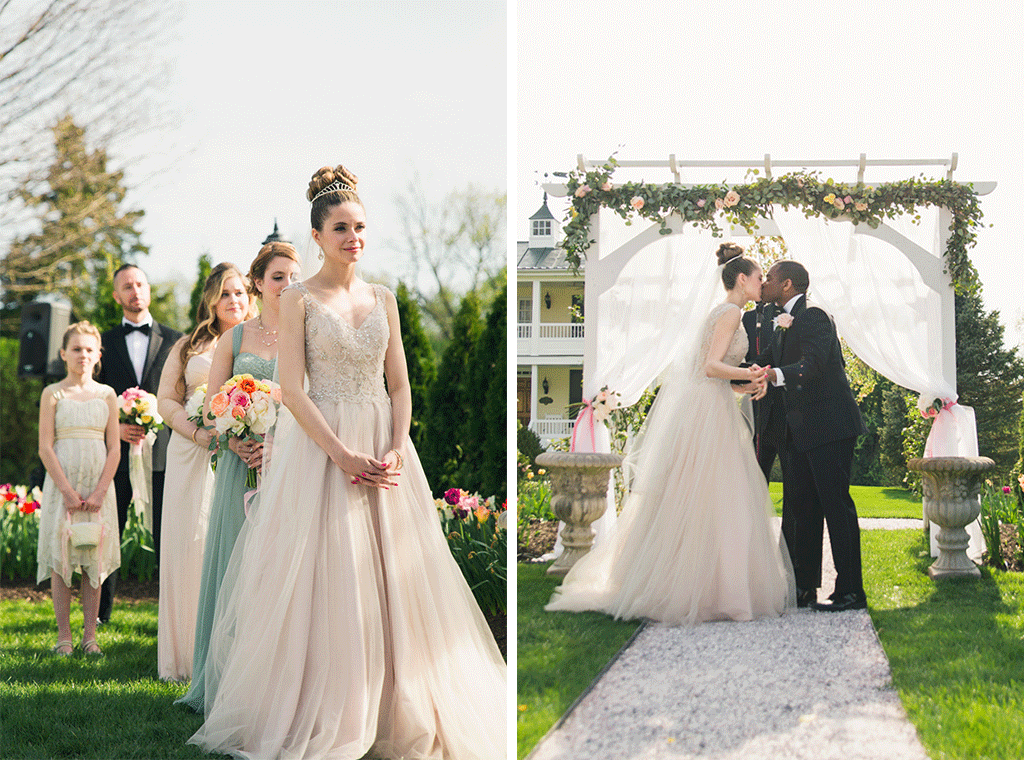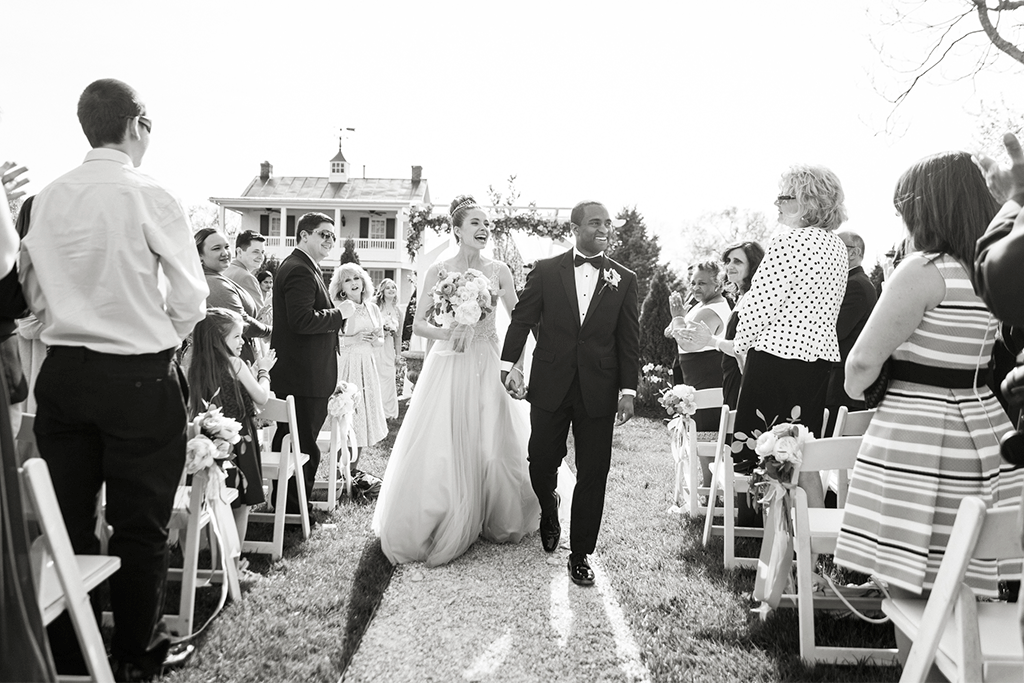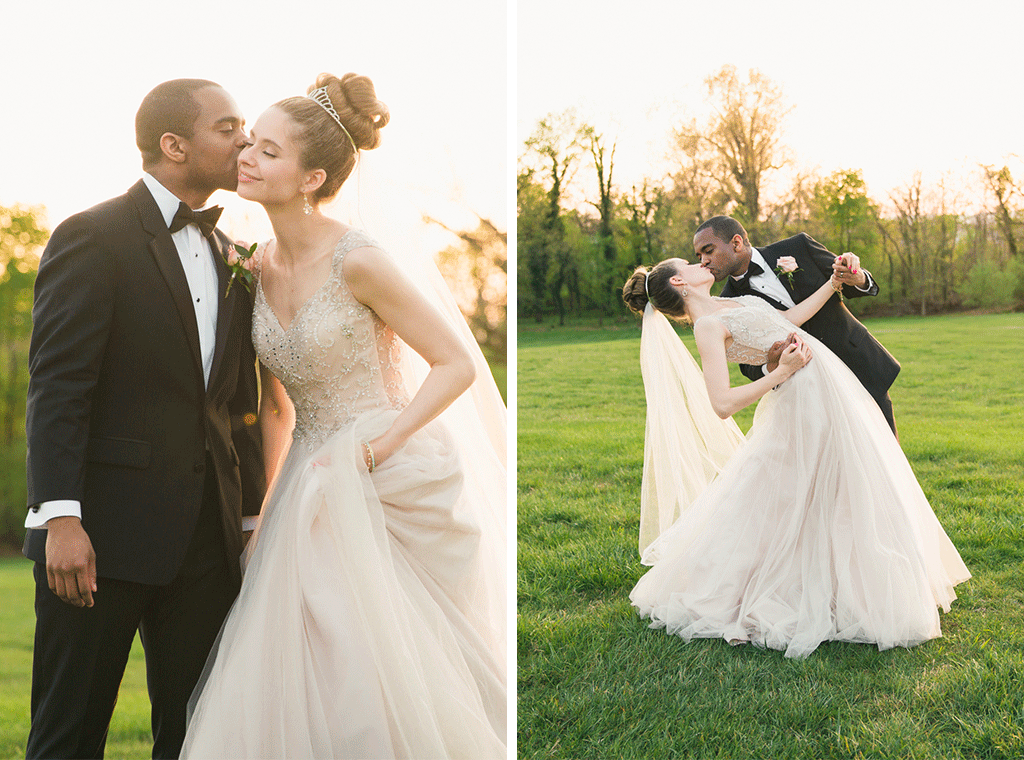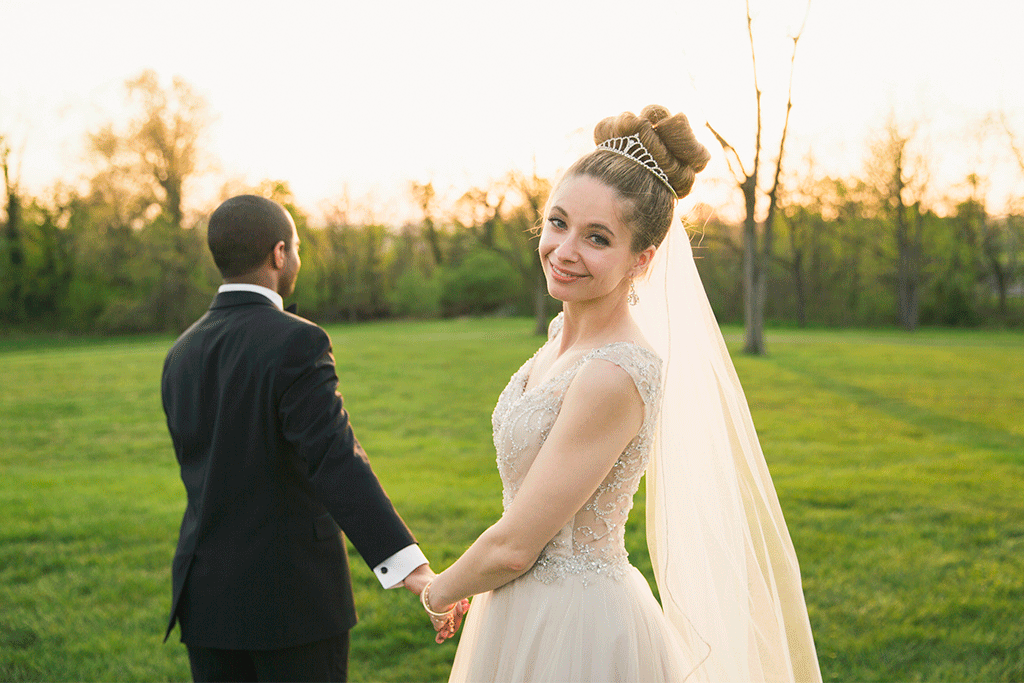 Rachael is a policy advisor for the National Economic Council in the White House, while Courtney works as a legislative assistant in the office of Senator Roy Blunt. Courtney knew he wanted to plan something truly special for Rachael when he proposed. He invited her to the National Gallery one evening under the guise of attending a fancy work event. They meandered through the galleries together until they reached an exhibit displaying Degas, Rachael's favorite artist. As they paused in front of Little Dancer Aged Fourteen, Courtney got down on one knee and proposed. Because the museum was closing, the pair had to make a quick exit, and headed out for a late dinner to celebrate over Champagne.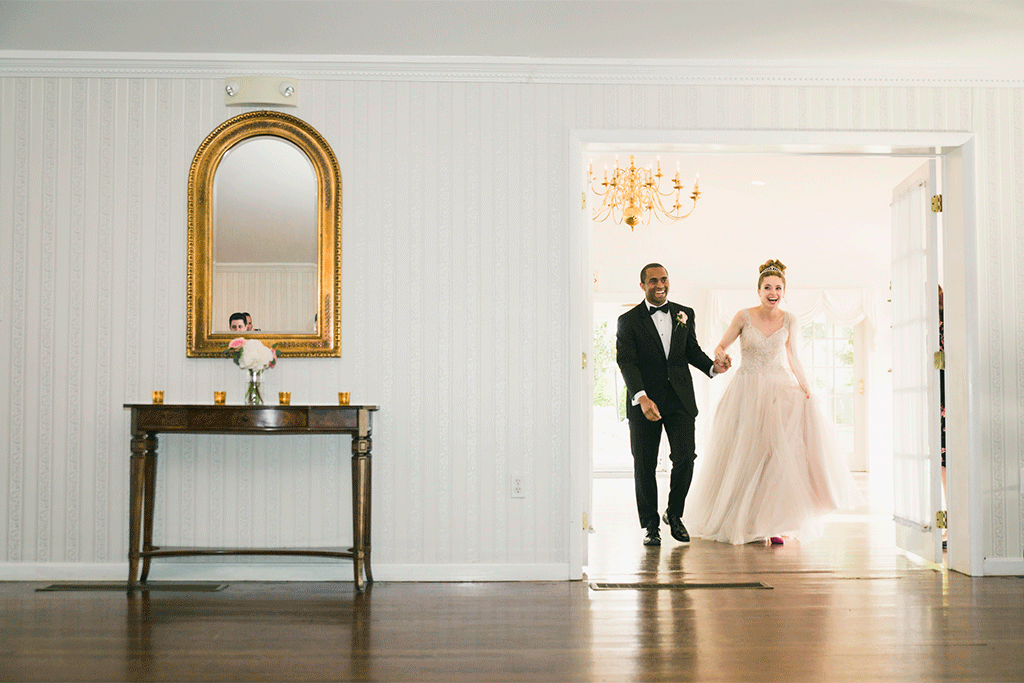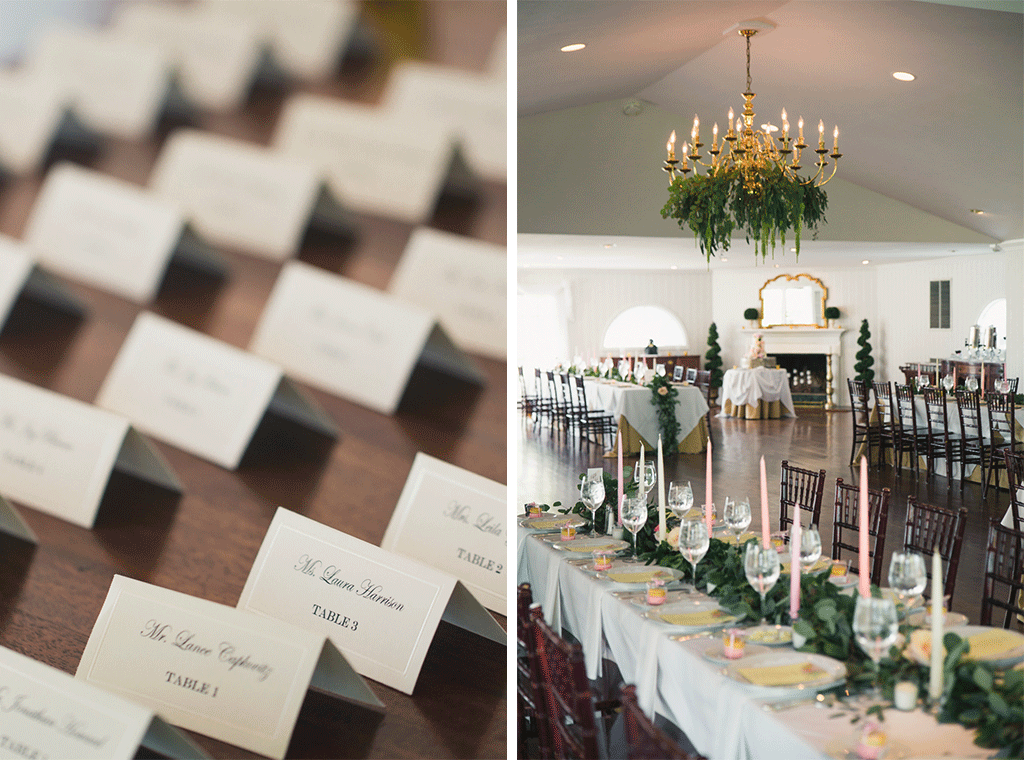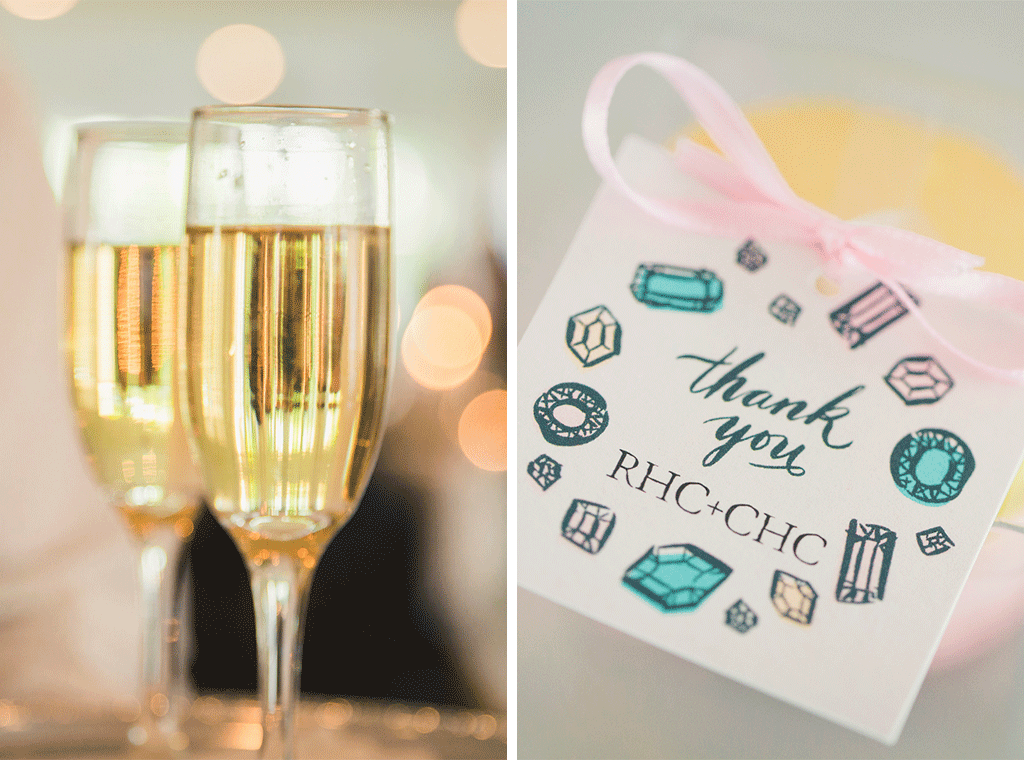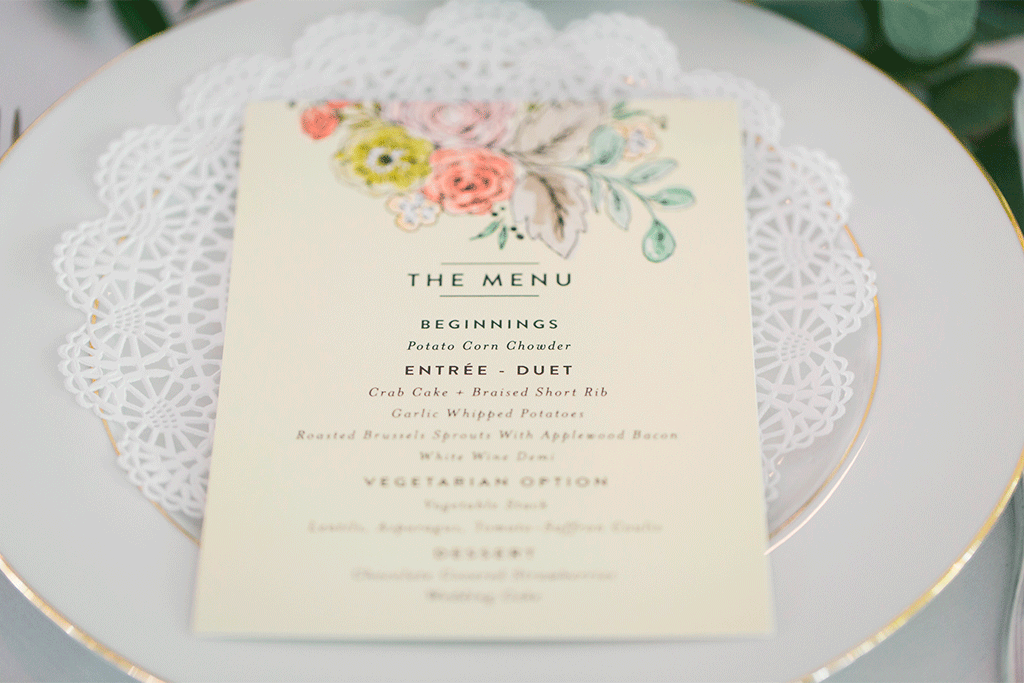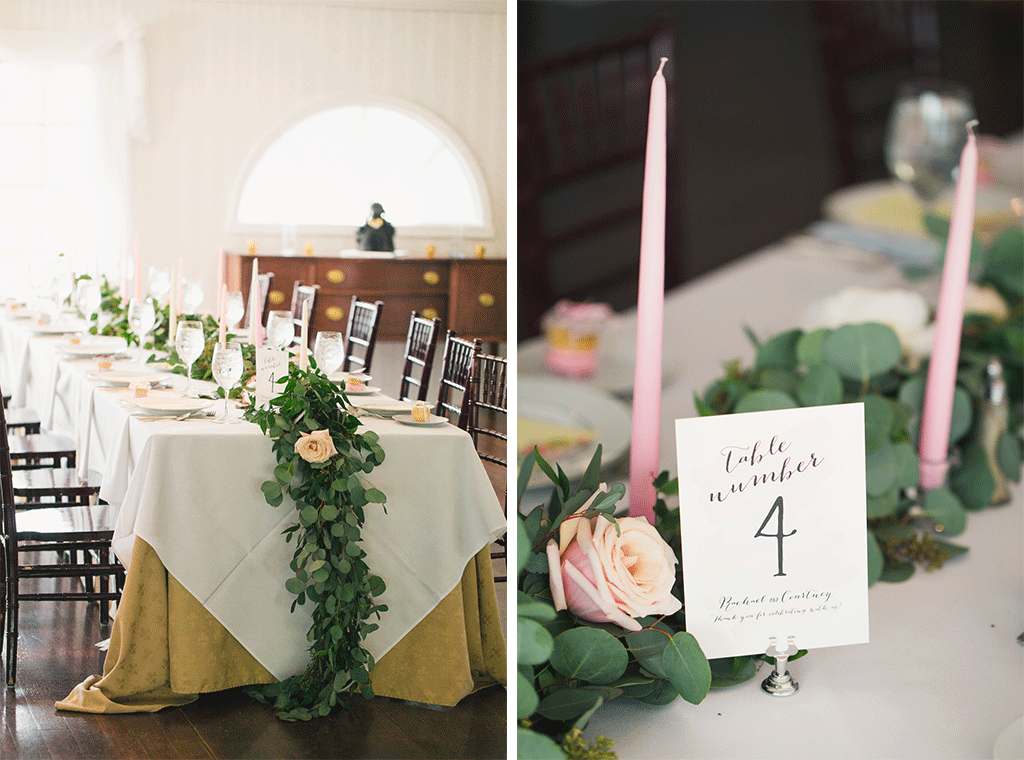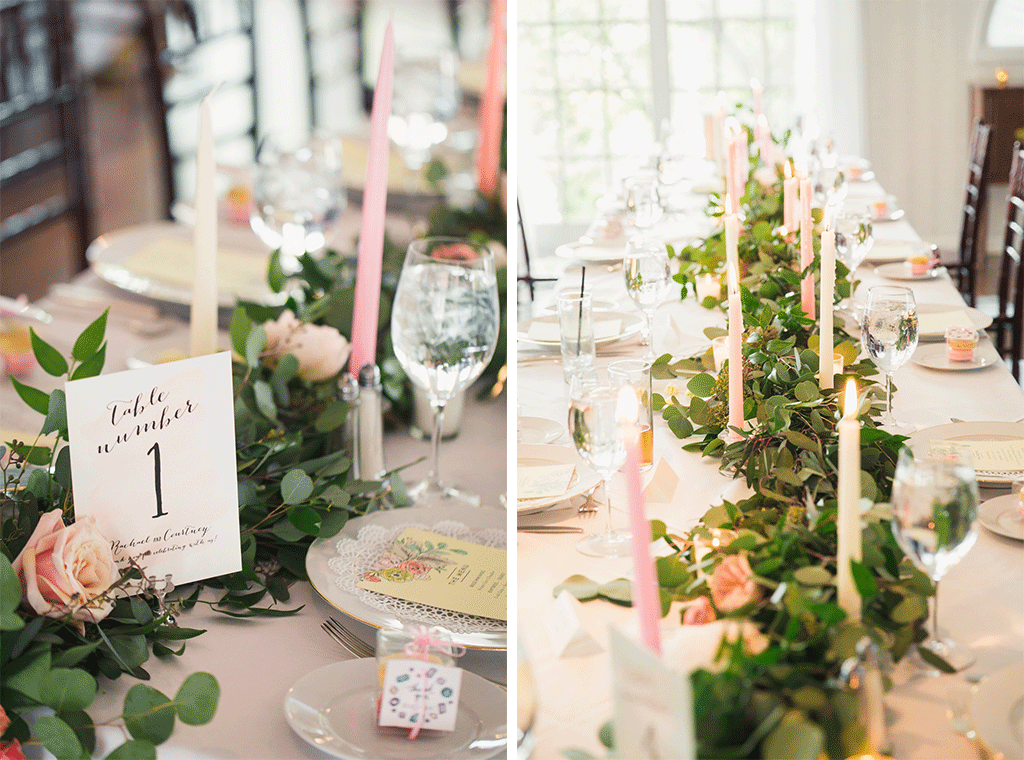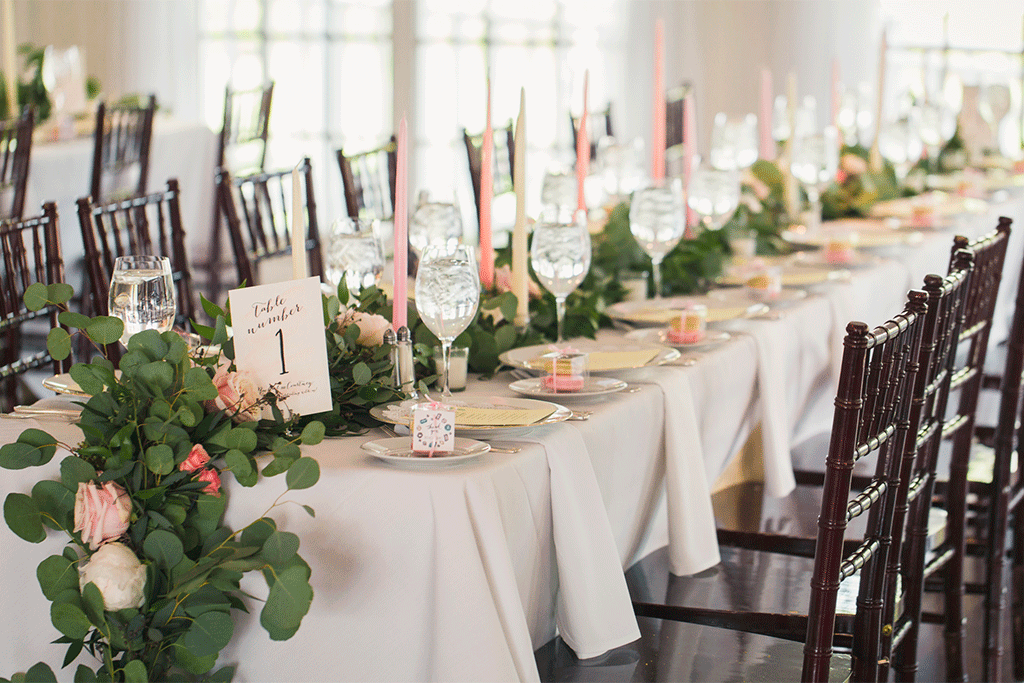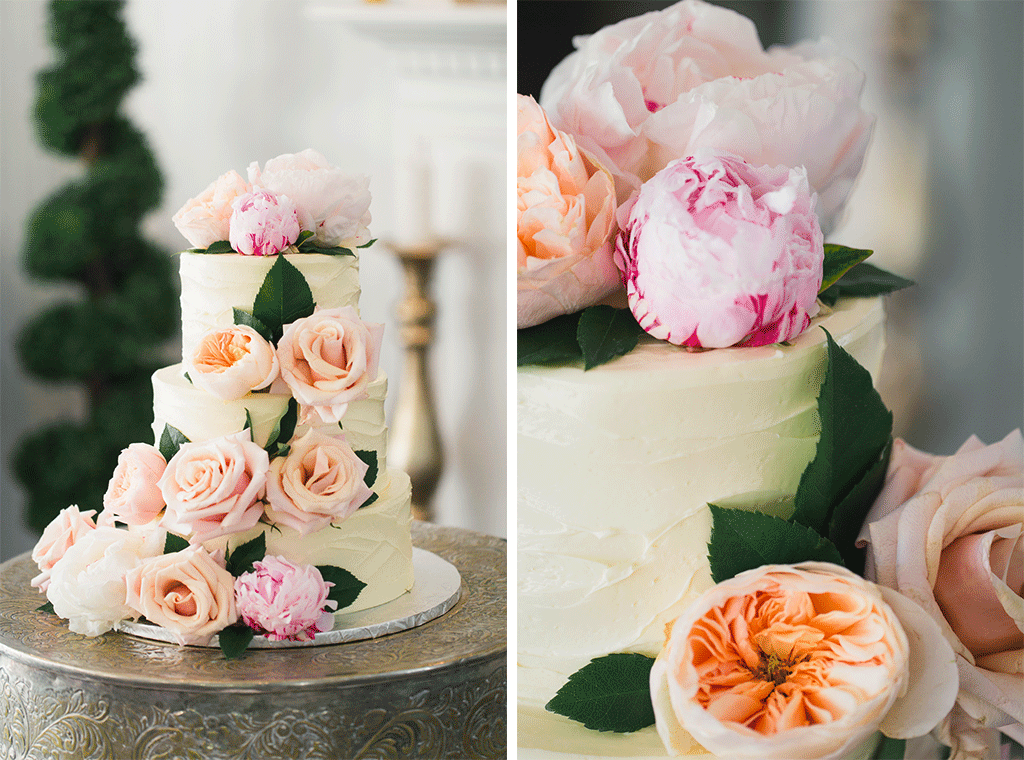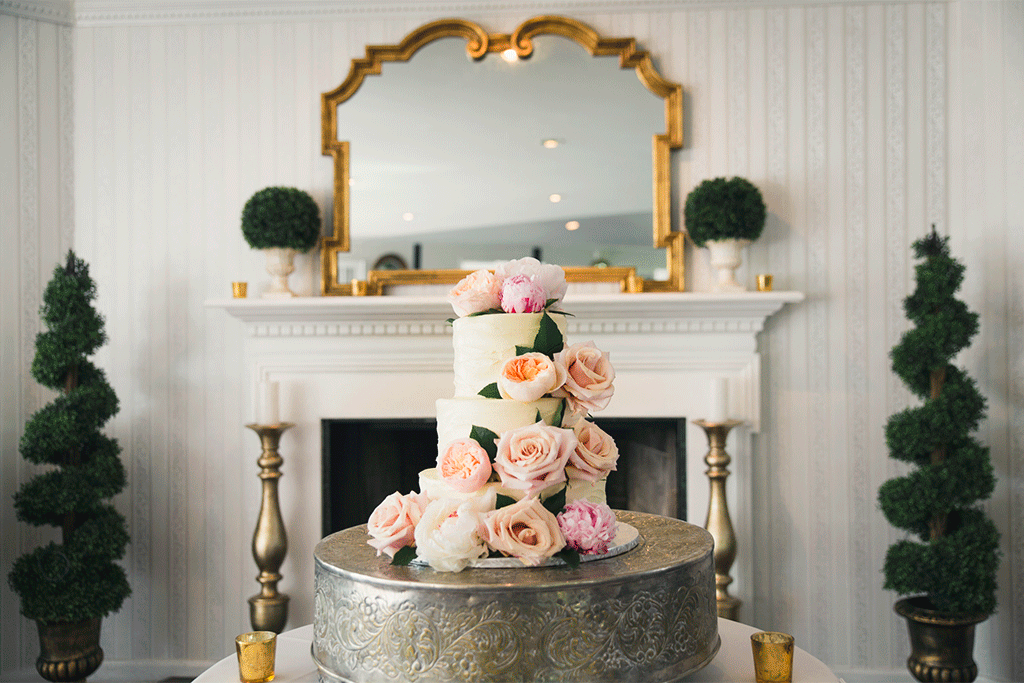 Rachael and Courtney wed a year-and-a-half later at Antrim 1844 Country House Hotel. The outdoor wedding took place under a romantic trellis woven with peonies and English Garden roses in an array of pink, peach, and yellow. For the ceremony, they each selected a poem for Rachael's younger brother and sister to read aloud. Rachael chose [i carry your heart with me(i carry it in] by E.E. Cummings and Courtney chose She Walks in Beauty by Lord Byron.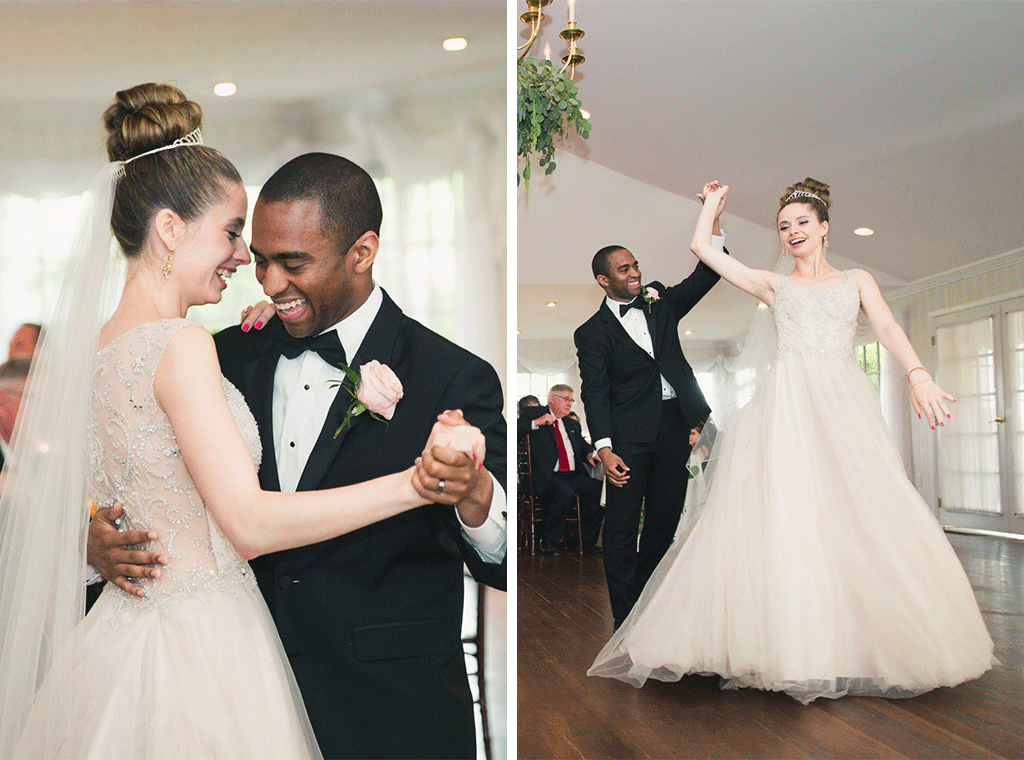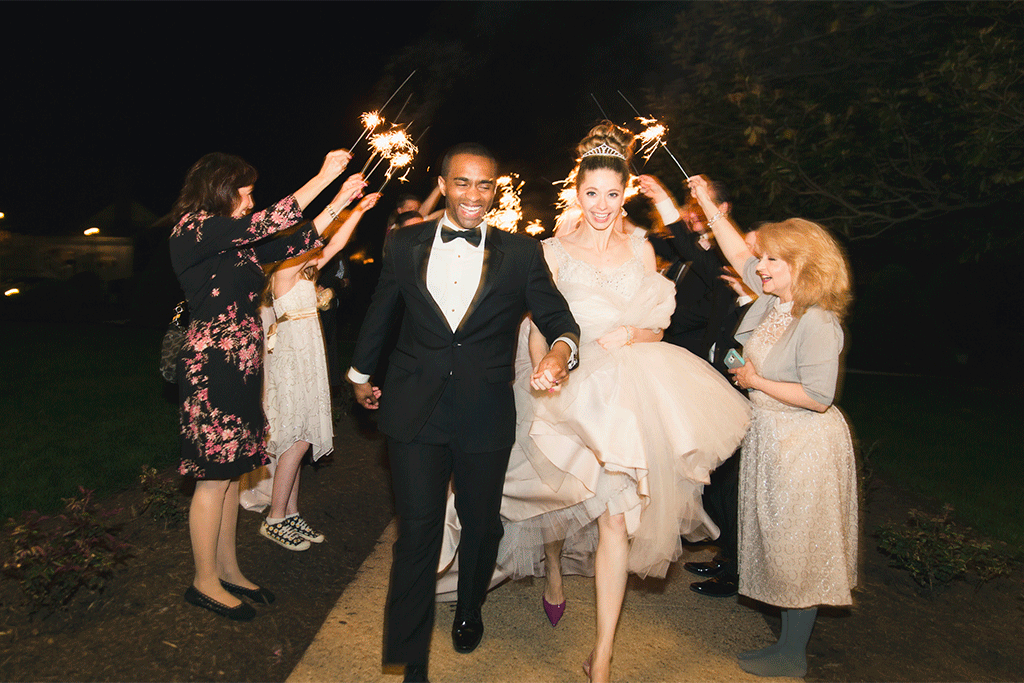 After the ceremony the pair retreated indoors, where banquet tables were laid with garlands of greenery and taper candles, and the couple danced under a chandelier draped in sage. They gave away petite boxes of pink and gold macarons as guest gifts, and family and friends toasted the couple with pink champagne and peach Bellinis. Then guests lined up with sparklers to give the newlyweds a festive send-off before they embarked on a honeymoon to Italy. "I could tell from the moment we started talking on the subway platform that she was a kind and generous person," says Courtney. "I knew that she was someone I wanted to spend more time with."
VENDORS
Photographer: Michael O. Snyder and Barbara Oliviera of Michael O. Snyder Wedding Photography | Wedding and Reception Venue: Antrim 1844 Country House Hotel | Event Coordinator: Mary Ann Fisher of Antrim 1844 Country House Hotel | Bride's Gown: Stella York from Ellie's Bridal Boutique | Bride's Shoes: Jimmy Choo | | Groom's Tux: Rented through Generation Tux | Wedding Rings: David Yurman | Hair & Makeup: Up Do's for I Do's | Cake: Starry Night Bakery | Florist: Wicked Willow Event Florals | Catering: Antrim 1844 Country House Hotel | DJ: Ian Lade of Digital Sound Services | Ceremony Music: harpist Elaine Bryant of Harp Shadows | Invitations: Minted | Welcome favors: Macarons from Sweet Hearts Patisserie