Pockmarked with burned-out buildings and boarded-over storefronts, Northwest DC was once home to a vibrant and sometimes violent punk movement beginning in the early 1980s. For geeky 12-year-old Scott Crawford, that changed everything: He chucked comic books for punk rock and self-published a music zine from his mother's kitchen table in Silver Spring. This month, Crawford releases a book about those days, Spoke—a companion to his 2014 documentary, Salad Days—featuring stories from local players such as Dave Grohl, Henry Rollins, and Ian MacKaye. Ahead of his appearance at Politics and Prose (free), Crawford spoke with James Michael Causey about his desire not just to peddle nostalgia but to inspire a new generation of activists.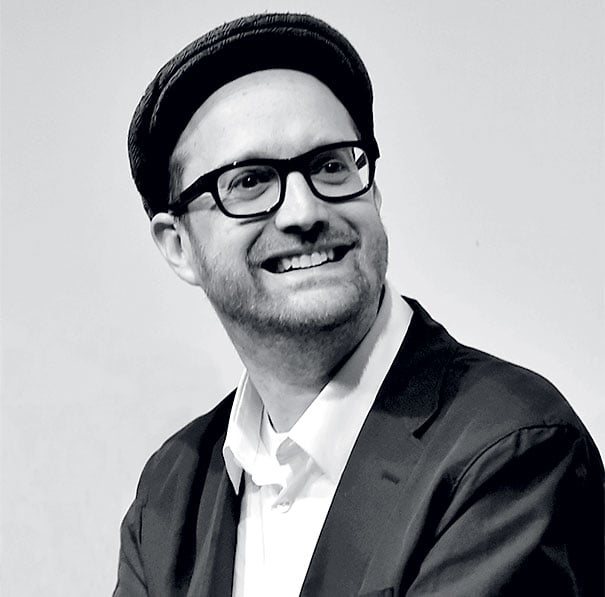 What was it about DC that spawned such an anarchic movement in an otherwise buttoned-up town?
Every major city had its own punk scene, but this one was unique. [Part of it was] the backdrop of politics and power being right here—we grew up in socially aware families where the politics of the day was nightly dinnertime conversation. Having the White House in our back yard, especially with a figure like Ronald Reagan, gave it a central figure to rally against.
The scene was also more ethnically diverse than other punk subcultures at the time, right?
Yes—DC was a majority-black city by a wide margin then. The clubs were in predominantly black neighborhoods. It was more inclusive. You had Bad Brains, four African-Americans playing punk rock at breakneck speed. We viewed them as a band that was raising the bar musically, not as a black band. The crowds were diverse, a full spectrum of people.
Ian MacKaye remained in the area and keeps the punk music label Dischord alive. Who's listening to this music today?
Younger generations are rediscovering this stuff. It resonates for them. I have a 20-year-old nephew, and a few years ago he wanted to hear about the bands I'd seen and the shows I'd gone to. For him it's almost folklore.
You say that Spoke isn't meant to be a "misty-eyed scrapbook." Do you think President Trump will spark a similar movement?
Oh, absolutely. I hope so. Kids [have already] protested in the streets, including my own high school in Silver Spring. We're going to get some incredible, powerful, moving art in the next couple of years.
This article originally appeared in the February 2017 issue of Washingtonian.