It's a great time for pizza in Washington. Ambitious chefs are tackling the humble pie, and turning rounds into something spectacular. Here are the top spots from our 2017 100 Very Best Restaurants list.
1250 Ninth St., NW; 202-849-6174
No disrespect to the Neapolitan pies that have dominated the scene for the last decade, but we've developed Margherita fatigue. Thankfully, the crew from the Red Hen—including chef Mike Friedman—gets us excited about pizza again. Friedman's crusts, baked in a deck oven, aren't thick so much as sturdy. They never flop or get bogged down by toppings, and their accessories—such as simple pepperoni with hot honey or a bright arrangement of mortadella with pistachio pesto—are carefully applied and well thought out. But there's so much more than pizza to discover at the Shaw hangout: bitter-leaning cocktails, an iceberg salad that channels a dynamite Italian sub, and overseeing it all, a team of friendly servers. Unless you show up right at 5, though, you'll find a swath of folks waiting to get in. Moderate.
Also great: Beet panzanella salad; fried calamari; garlic knots; eggplant Parm; black-walnut Manhattan.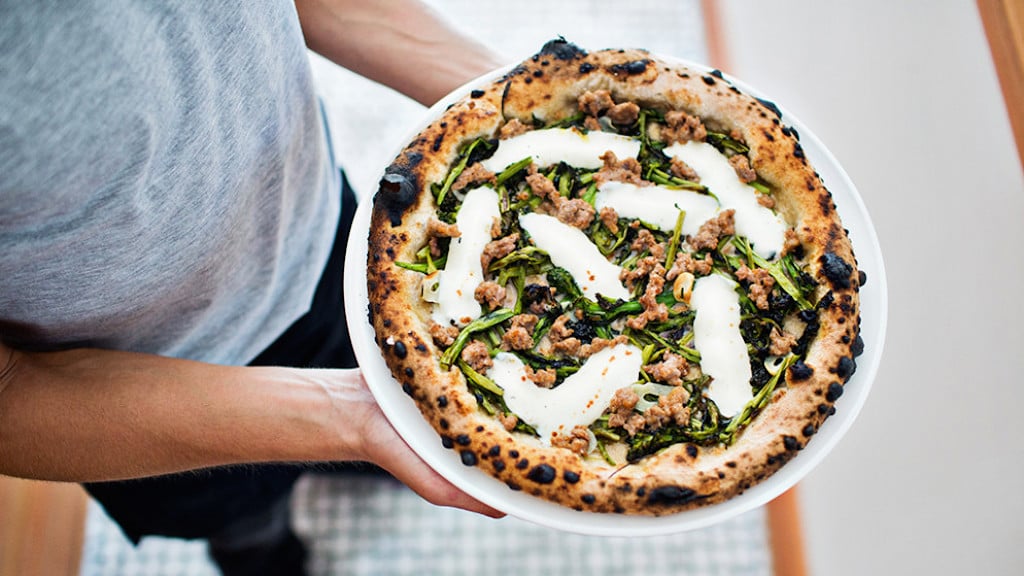 1541 14th St., NW; 202-232-0920
We've spotted locavore pioneer Alice Waters here a few times, and it's easy to see why: The craftsmanlike Italian spot specializes in procuring top-quality ingredients and serving them with minimal fuss. Witness the luscious oil-cured tuna belly accompanied by drops of house-made red-wine vinegar. Or the puckery but smooth cocktails dashed with locally brewed vermouth. The restaurant even mills its own flour for stretchy-crusted pizzas, which have improved over time. (They're not charred to death anymore.) One pie is satisfying enough for a couple, but this is really a place for grazing. Focus on the chalkboard specials, salads, and anything anchovy—including brittle-fried bones served with runny eggs. Moderate.
Also great: Celery salad; watercress Caesar salad; burrata; Calabrese salami pizza; cotechino pizza with egg; prosciutto ice cream; chocolate "salami."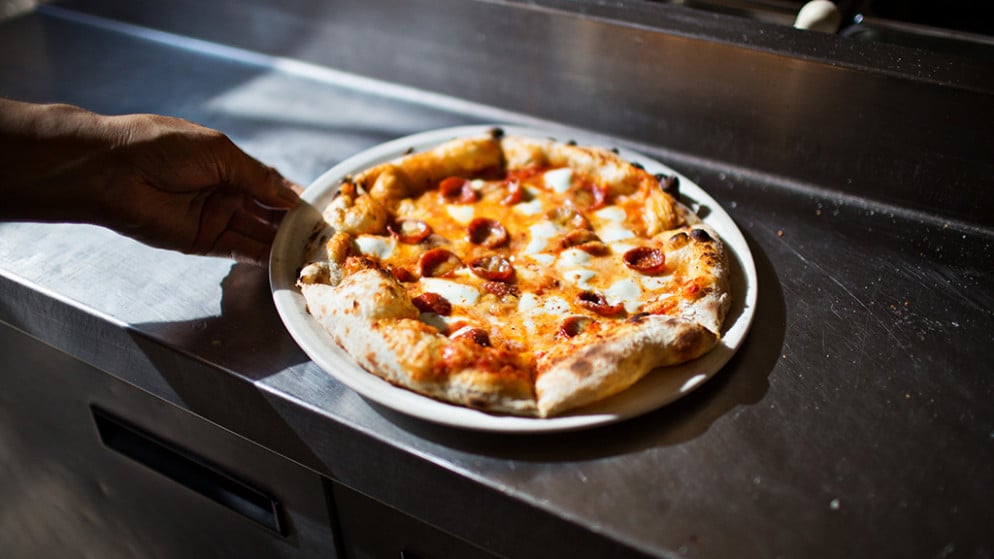 3715 Macomb St., NW; 202-885-5700
Imagine a nightly party starring all your favorite Italian salumi, fried little bites, pizzas, and wines. That's essentially 2 Amys, still hopping after 15 years. Credit superb cheese and meat boards—the house lomo and bresaola are divine—as well as crisp morsels such as salt-cod croquettes or risotto balls oozing mozzarella. Pizzas, a handful of which have the DOC stamp of approval as truly Neapolitan, are perfectly chewy with just enough char; they're best topped with the likes of eggplant confit, mini-meatballs, or garlicky cockles. The wine list sidesteps big labels for smaller producers and inexpensive made-for-the-house wines served in carafes. Not a party person? The pace at lunch is far more relaxing. Moderate.
Also great: Escarole with anchovy dressing; potato-prosciutto croquettes;porchetta; Marsala custard.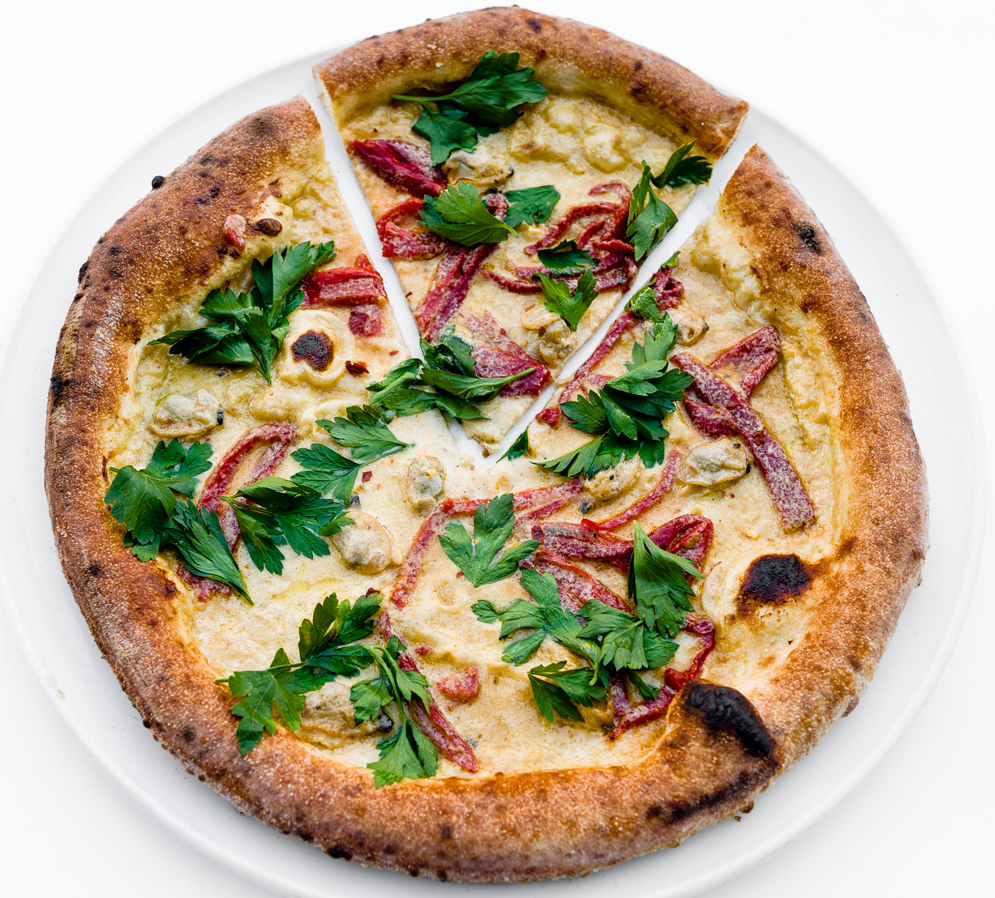 1610 14th St., NW; 202-803-2389
Some of the hottest barstools in town can be found on late afternoons at this darkly lit, brick-walled pizzeria—until 6:30, the excellent thin-crust pies are $10, and locals start jockeying for a spot as early as 3 on weekends. No matter when you go, the pies are some of the area's best in the overcrowded Neapolitan genre. Shareable rounds are sliced with scissors at the table and judiciously topped with things like shaved fennel, salami, and tomato confit. The kitchen also excels with bright salads and antipasti plus a killer chicken cooked under a brick. Moderate.
Also great: Arugula-and-avocado salad; farro-and-root-vegetable salad; sausage-and-provolone pizza; bucatini with clams; gnocchi.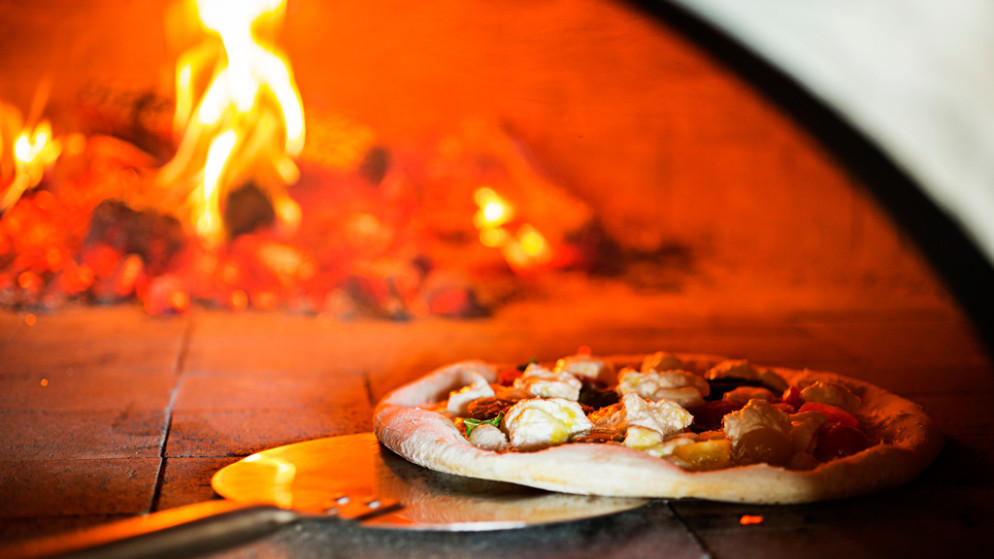 12207 Darnestown Rd., Darnestown; 301-963-0115
"It's not like Domino's," our 18-year-old server explains earnestly. No, it definitely is not. Thanks to chef/owner Tony Conte's fine-dining background, Inferno isn't like your average Neapolitan-pizza joint, either. The former Oval Room chef has mastered a perfectly blistered crust, tangy tomato sauce, and uncrowded combination of seasonal toppings such as egg and black truffles or lemon-braised fennel and prosciutto. Don't skip the small selection of appetizers, either—Conte's finesse and skill really come through in the striking flavors and artistic presentations. Condiments are particularly vibrant, whether a watermelon marmalade with burrata or plum-ginger jam with ember-roasted beets. Inexpensive.
Also great: Ember-roasted potato-and-onion pizza with bacon; sweet-sausage pizza with peppers; prosciutto with peach mostarda; vanilla soft-serve.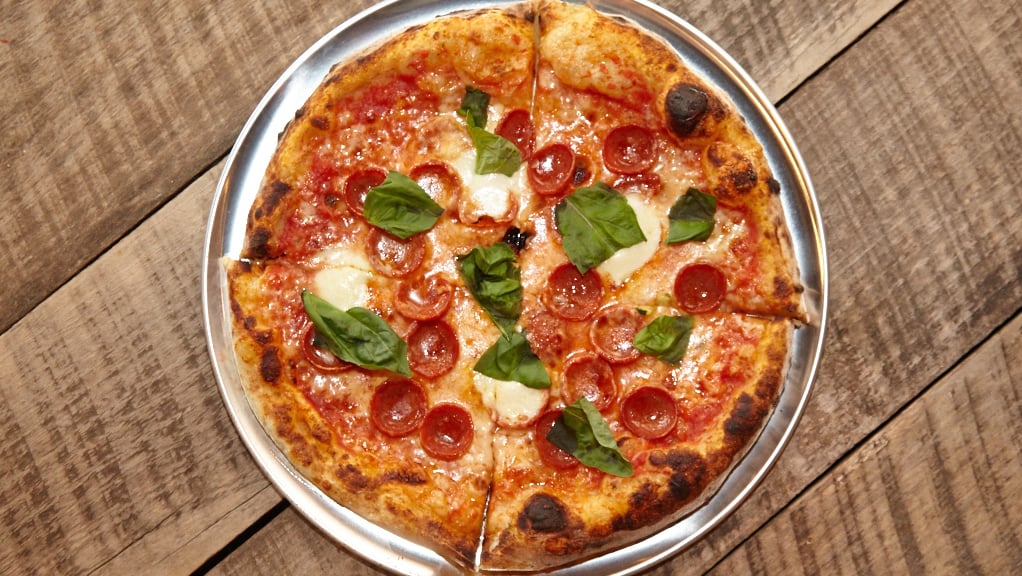 809 Upshur St., NW; 202-853-9746
Timber Pizza got its start with a mobile wood-fired oven at farmers markets, so it's no surprise that local ingredients play prominent parts in its permanent Petworth home. "Neapolitan-ish" pies are dressed up with seasonal vegetables plus nontraditional toppings like pumpkin seeds or hot-pepper/nectarine jam. Order at the counter, then settle in at one of the communal picnic tables, at barstools, or on the indoor porch swing for a lucky two. The copper-domed oven in the center of the rustic-industrial dining room isn't just for pizzas—empanadas and waffle cones for gelato sundaes get a fiery touch as well. Inexpensive.
Also great: Butternut-squash empanadas; slow-roasted-pork-and-pickled-jalapeño pizza; "the Turu" pizza (salami, apples, and hot-pepper jam); "Green Monster" pizza (pesto, feta, zucchini, and kale).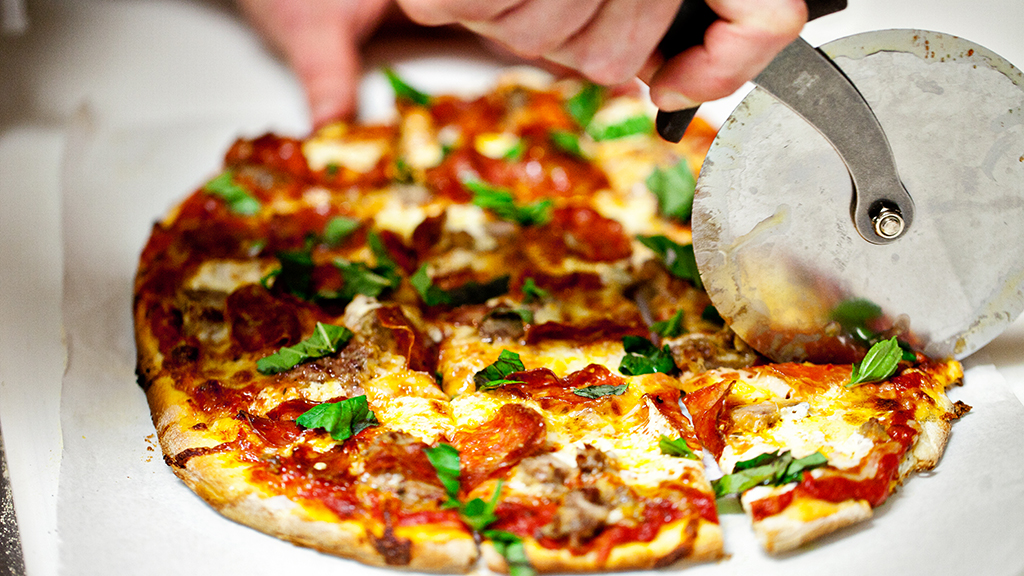 909 Bay Ridge Ave., Annapolis; 410-990-1846
Fans of chef Justin Moore regularly queue up outside his restaurant some 30 minutes before opening time, and it's easy to see why. For one thing, the setting—a Sears Roebuck house in Annapolis's Eastport neighborhood—couldn't feel homier. Then there's the approachable wine list and Moore's crisped-to-perfection brick-oven pizzas topped with phenomenal house-made mozzarella. But the real stars of this otherwise unassuming restaurant are its "bigger than appetizers, slightly smaller than entrées" plates. Try as many as your appetite demands, but you'll be truly sorry to miss the crab roll on brioche, served with a ramekin of shrimp bisque for dunking. Moderate.
Also great: Squid-ink pasta with sea-urchin butter; clam-and-pumpkin curry; "Saint Nick" pizza (speck, apple, goat cheese, honey); "Williamsburg" pizza (onion, roasted-garlic ricotta, sesame seeds, arugula); butterscotch pudding.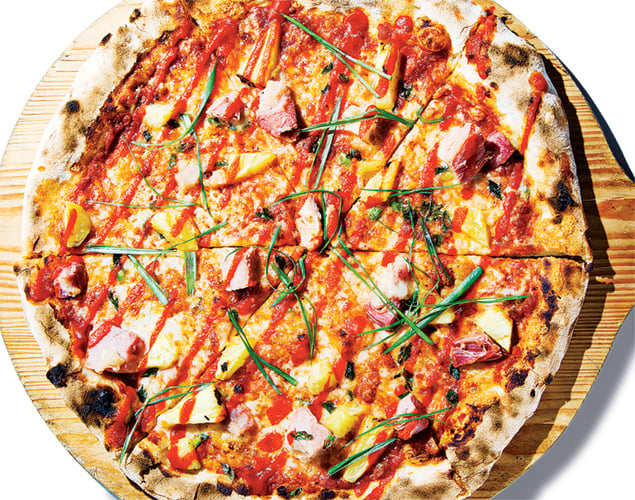 707 Sixth St., NW; 202-289-3600
Mike Isabella's flagship restaurant—now one of a growing many—still draws boisterous crowds, especially on the neighboring Verizon Center's busy nights. Service matches the frenetic energy, as does pacing—yep, that's your pizza before the appetizers—but this isn't a leisurely type of Italian. Enjoyment means giving in to the party vibe and relishing the bold flavors of Isabella's Italy-meets-Jersey menu. We'd forgo meat/fish entrées for a tableful of antipasti, pillowy gnocchi with braised-pork ragu, and that ever-tasty "Countryman" pizza topped with truffle, fontina, and a runny egg. Moderate.
Also great: Grilled octopus with lentils and fennel; Caesar salad; "Goodfellas" pizza with meatballs; zeppole.