You've selected the linens and paid the venue deposit. Next on the to-do list: the honeymoon. Where in the world to go? Think about how you spend your time in Washington, then plan accordingly. And if you are feeling some friend time, consider making it a buddymoon.
Foodies
Date night means checking off another restaurant from Washingtonian's 100 Very Best list. Celebrate the update in your relationship status by eating (and drinking!) your way through a gourmand getaway.
Stout Safari in
Belgium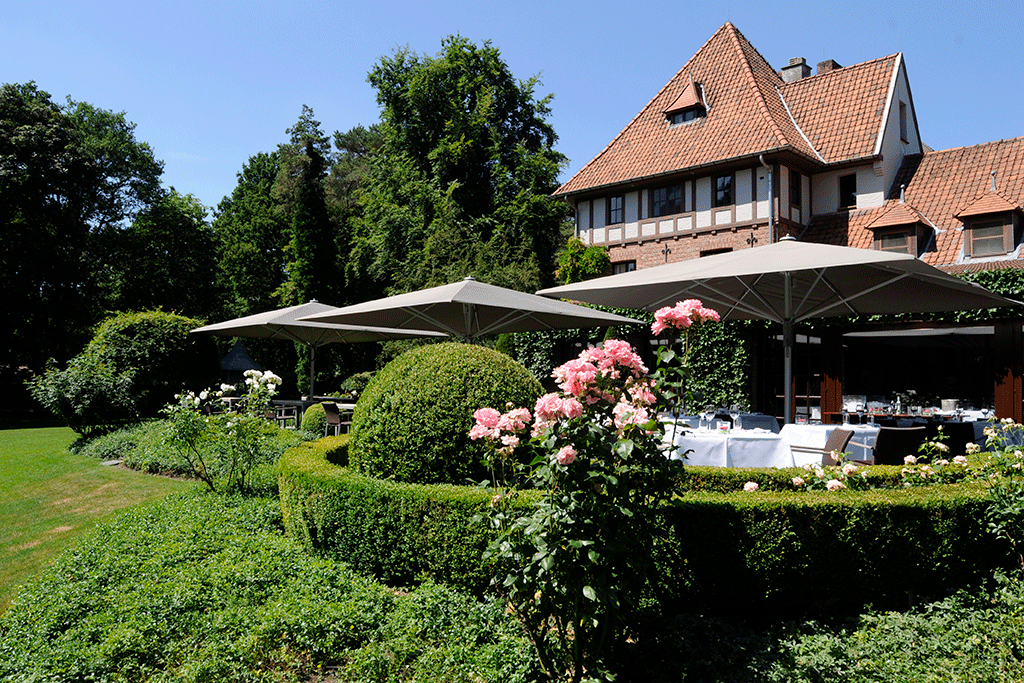 Italy and France always get the foodie love, but Belgium, and its beer-loving following, proves there's more to European cuisine than pasta and wine. One of the most enticing spots you'll find is Hostellerie La Butte aux Bois—an elegant Relais & Châteaux destination just outside Maastricht and on the doorstep of Hoge Kempen National Park—where the views rival the eats. At the hotel's two restaurants, La Source (a Michelin-starred dining room) and Bistro Gourmand Binnenhof, a gastronomic experience awaits with haute cuisine and casual bistro fare, respectively. If weather cooperates, sit on the terrace or in the park-like gardens. You'll find dozens of breweries nearby (City Sights Maastricht offers themed tours). You can also head to medieval Bruges, two hours away by car. In addition to more breweries, the city has an interactive beer museum, where you'll learn about Belgium's hoppy history as you taste and smell all that goes into those sought-after Trappist brews.
Farm-to-Table in
Tuscany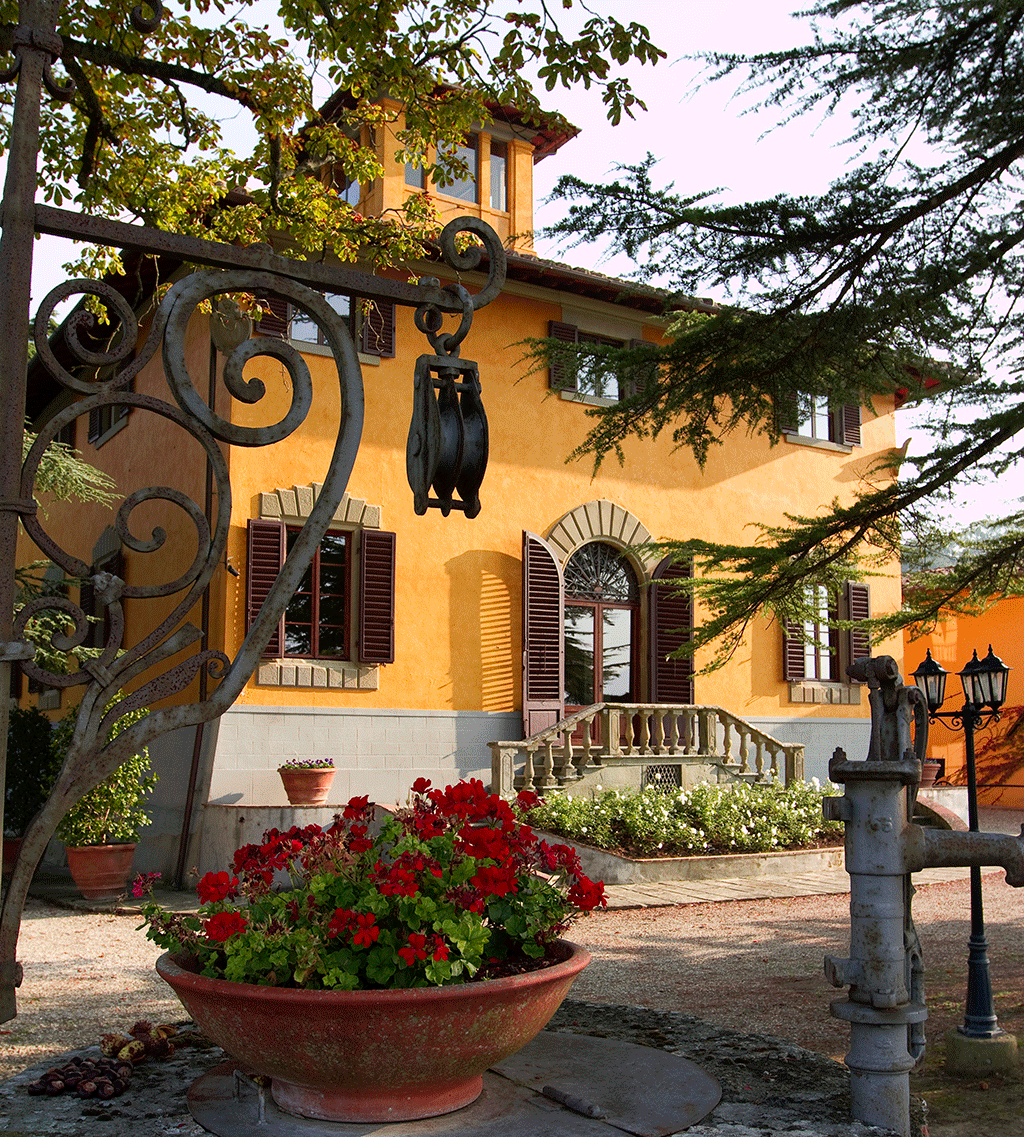 Few places embody Italian hospitality like Villa Poggio Bartoli, an Old World B&B originally used during the Renaissance as a noble family's country home and hunting lodge. Entrepreneur and certified sommelier Antonio Lippi transformed the villa into ten guest suites in 2012, adding posh amenities like the outdoor pool and holistic spa, but perhaps the best reason to book a room is the food. With an on-site organic vegetable garden, the resort gives new meaning to farm-to-table (a hearty breakfast buffet is included in your stay, and the traditional Tuscan specialties—think house-made tagliatelle and panzanella—are a must at dinner). You can learn to make pizza and pasta from scratch during a cooking class in the open kitchen, hunt truffles in the countryside, or book a wine-tasting tour of nearby vineyards. Capital of Italy's Tuscany region, Florence is just over an hour away—plan a day trip to sample the signature bistecca alla fiorentina (Florentine steak) at Ora d'Aria, a Michelin-star fine-dining spot.
Artisanal Adventures in
Tennessee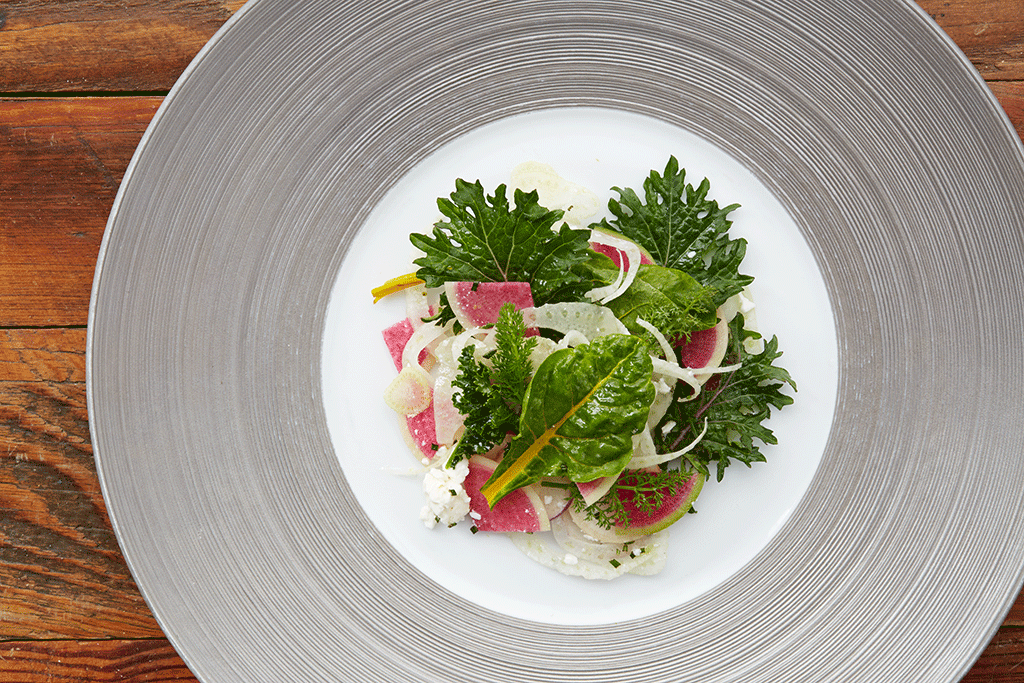 Nestled on 4,200 acres of wilderness in the Tennessee Smoky Mountains, Blackberry Farm is a rustic Disneyland for food-loving honeymooners. An extraordinary cache of artisans—from chef and gardener to the baker, beekeeper, cheese maker, forager, butcher, chocolatier, brewmaster, and sommelier—attend to your every desire, whether you want to take a cooking class or go bird-watching (we recommend the former, in which guests sip wine while a chef demonstrates the perfect three-course lunch). Come dinnertime, settle in at the picturesque Barn (the turn-of-the-century space looks like a sibling to Ina Garten's Hamptons hangout), where a 9,000-bottle wine cellar (there are also 300 whiskeys and brandies) complements the James Beard Award–winning Southern cuisine. Appalachian ingredients matched with produce harvested just a few feet from the front door shine in plates such as the slow-cooked farm egg with Guinea hen sausage, cabbage, and pickled peppers.
Culture Buffs
You scored tickets to the African-American history museum months in advance, and you were snapping couple selfies at the Renwick long before it was cool. Get lost in new worlds of art and history with one of these immersive itineraries.
Food Is Art in
Tokyo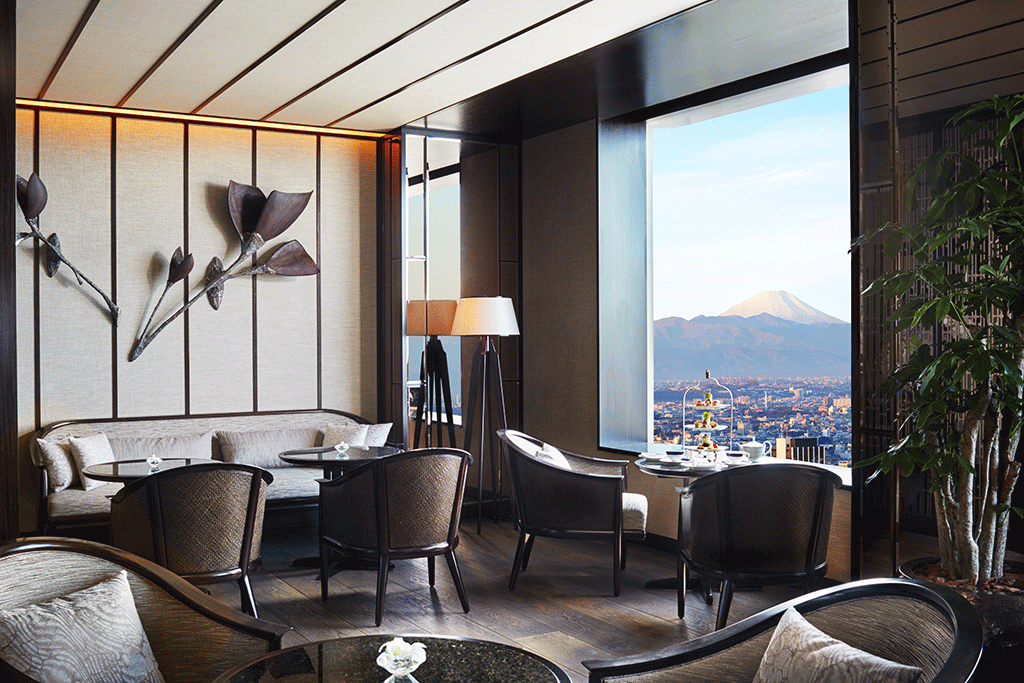 Check in at the five-star Ritz-Carlton Tokyo on the 45th floor of the Midtown Tower—Tokyo's tallest building—in the bustling Roppongi District. To take full advantage of the views, book a suite with access to the Club Lounge, where floor-to-ceiling windows look out on Tokyo Tower, Mt. Fuji, and a panoramic skyline. (You'll also have access to an authentic afternoon tea service and helpful concierges to book your escapades.) To eat like a local, head to a nearby depachika, a high-end epicurean department store brimming with edible souvenirs. Or, book a tour with Food Sake Tokyo—they'll take you to the legendary Tsukiji Market, where the world's best sushi restaurants get their fish. The rest of the city is easily reached by subway from the hotel. Check out the latest exhibit at the National Art Center, pay respects to the deified spirits of Emperor Meiji and Empress Shōken at the Meiji Jingu Shrine, or shop along Omotesandō, the Japanese equivalent of Paris's Champs-Élysées, where each luxury boutique is more architecturally impressive than the last.
Latin Romance in
Argentina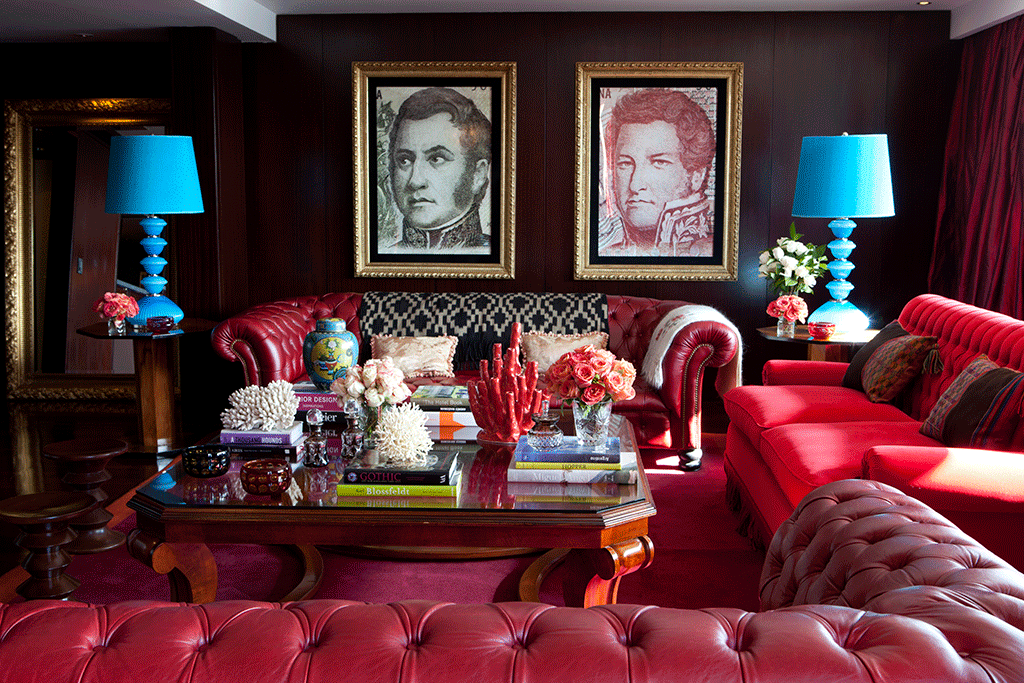 The Philippe Starck–designed Faena Hotel Buenos Aires is a sultry tango brought to life. The former grain warehouse turned lavish city lodging is located on the burgeoning Puerto Madero waterfront, and ruby velvet, slick marble, and sexy white leather envelop you from all corners. Take in a cabaret (don't miss the Rojo Tango show), sip an inky Malbec in the lavishly furnished lounge, or get your makeup done for a hot night out in the on-site salon. You're also walking distance from some of the city's most celebrated cultural destinations, including the Teatro Colón, the Ecological Reserve, and the San Telmo neighborhood—BA's oldest barrio—where cafes and antiques shops share the cobbled roadways with street performers.
Step Through History in
Croatia
Take a page from Game of Thrones and head to Dubrovnik, Croatia's "walled city" that has famously stood in for King's Landing on the show. Start your trip with a room at Villa Dubrovnik, a secluded cliff-side oasis that overlooks the turquoise Adriatic. The rooftop lounge is not to be missed, but sunset drinks at nearby Cafe Buza, a waterfront bar built into the cliffs, are the perfect way to unwind after walking the white stone walls that surround the historic Old City, a UNESCO World Heritage Site. (If you're looking for a more athletic way to get around, book a bike-and-kayak trip with Adriatic Kayak Tours.) Of course, a few days relaxing on the beach is a must—Villa Dubrovnik guests can charter the hotel's speedboat and island-hop along the Dalmatian coast—as is a cable-car ride to the top of Srd Hill.
Adventurers
You spend weekends kayaking the Potomac, hiking in the Shenandoah, or, at the very least, walking around the National Zoo. Get outside and explore with one of these exhilarating destinations.
Pick-Your-Own Adventure in
Iceland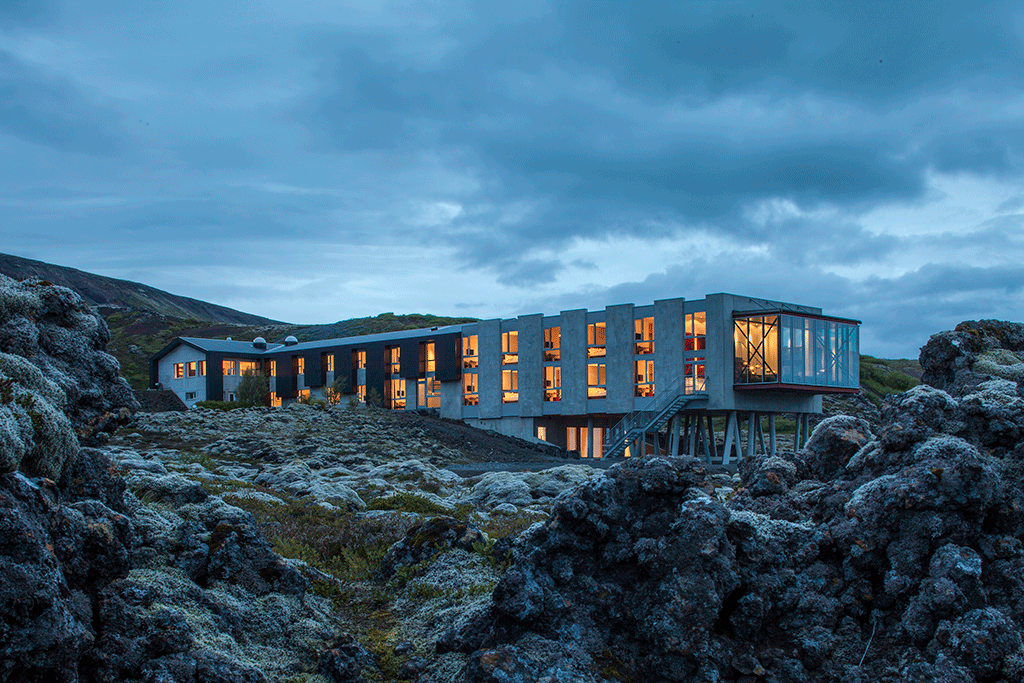 If you miss Iceland's Northern Lights (and the great travel deals) in the winter, don't worry—summers are prime time for whale watching, and the days are longer and warmer. It's nearly impossible to decide which natural wonder to hit first, but Vatnajökull, the largest glacier in Iceland, tops most lists. The Blue Lagoon—that fluorescent azure hot spring popping up all over Instagram—is another must-see. Set your bags down at the Ion Hotel, an architecturally stunning (and environmentally friendly) adventure lodging situated 40 minutes inland from Reykjavik and a short detour from the popular Golden Circle driving route. Here, minimalist bedrooms boast floor-to-ceiling views of Thingvellir National Park's lava fields, the glass-walled bar offers a clear line of sight to the aurora borealis, and, best of all, the concierge is ready to book helicopter tours, scuba trips through the freshwater Silfra fissure, horseback rides along black-sand beaches, and so much more.
Walk on the Wild Side in
Australia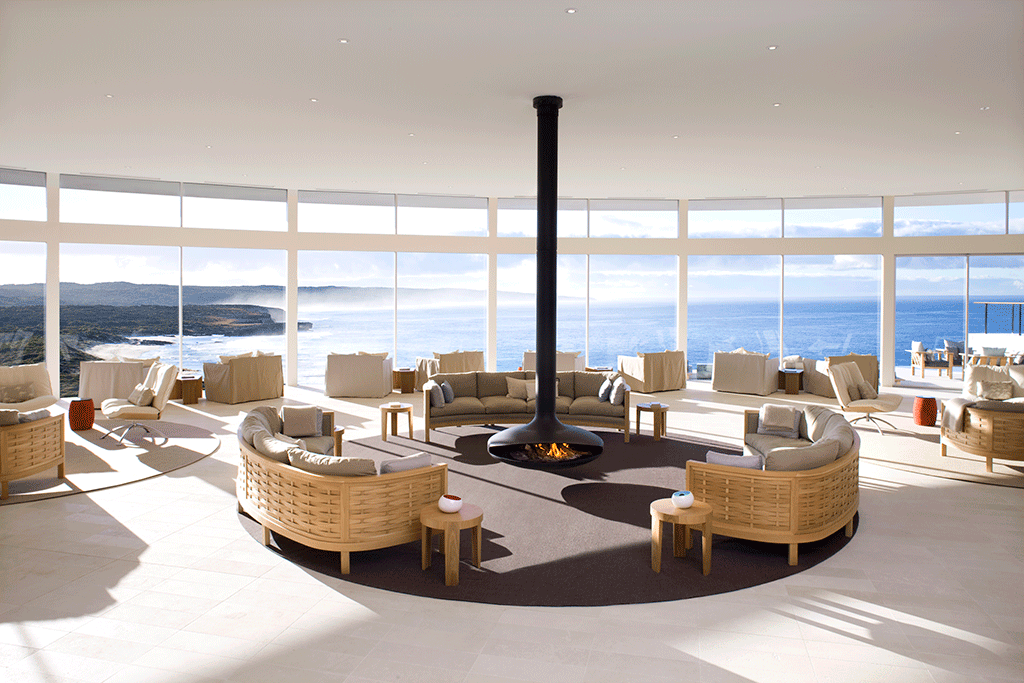 Located on a cliff overlooking the unspoiled seascape of Hanson Bay, Kangaroo Island's Southern Ocean Lodge is all-inclusive done right. A stay at the eco-luxe resort includes gourmet meals made with island ingredients (the King George whiting is a must-try), an open bar and walk-in wine cellar, guided excursions, and airport transfers; attention to detail starts at check-in with hot towels and sparkling wine. Kangaroo Island teems with wildlife: koalas and glossy-black cockatoos linger outside the lodge, and during Australia's winter months, humpback whales migrate out front. You can sit among dozens of sea lions at nearby Seal Bay, but perhaps best of all is the sunset "Kangas and Kanapés" experience, where you'll sip South Australian bubbly and nosh on appetizers in grassy fields abounding with wild kangaroos.
Exotic Excursions in
Thailand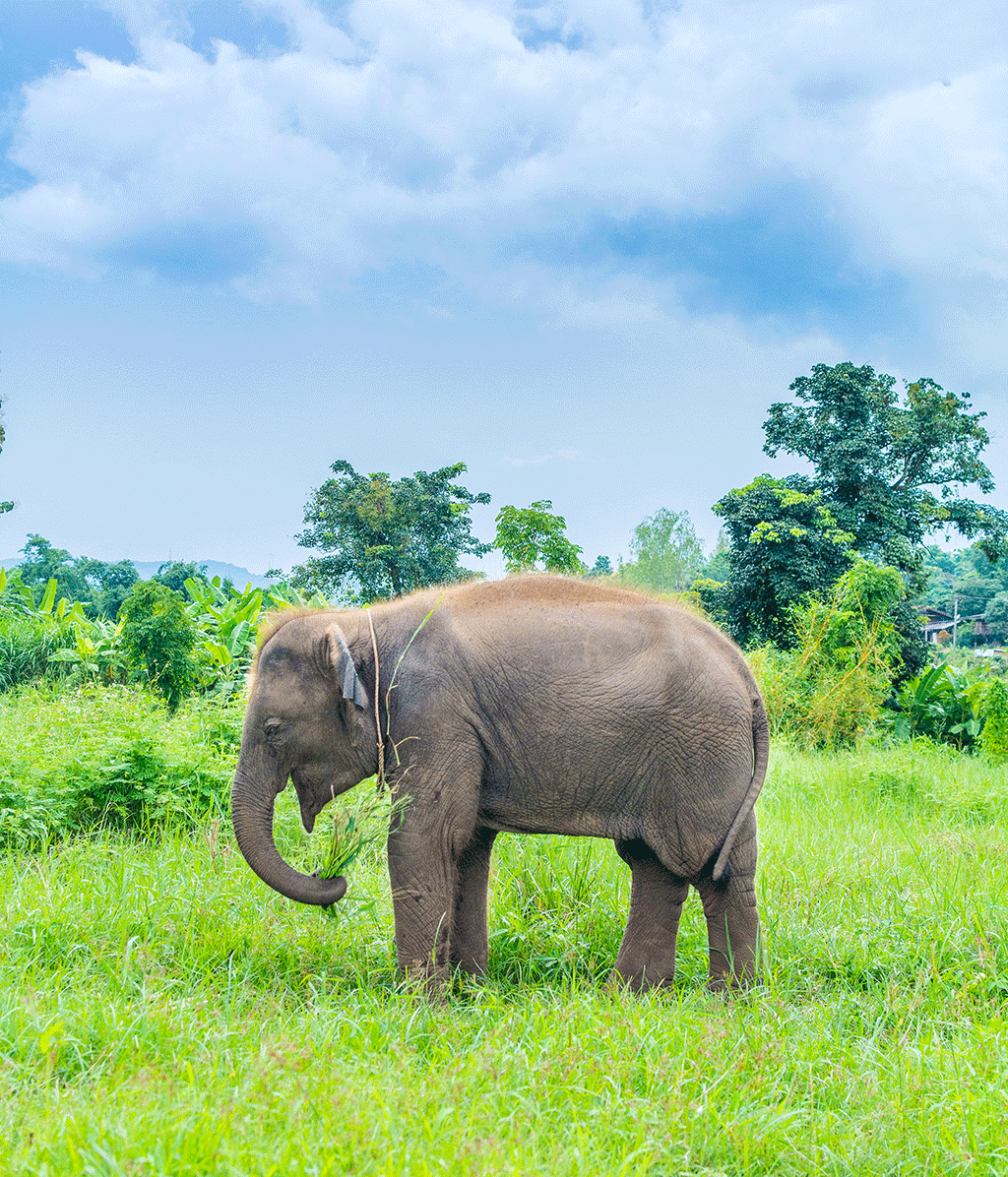 Venture just outside northern Thailand's largest city to find the Four Seasons Resort Chiang Mai, one of the most luxurious adventure hotels in the world. To add to your activity list: visiting a humane elephant camp (you can feel the caretakers' love for the magnificent creatures at Ran-Tong Save & Rescue Elephant Centre), ziplining through the trees (friendly guides oversee the lines at Eagle Track Zipline Chiang Mai), and hiking to the temple at Doi Suthep mountain and its nearby waterfalls. Food is just as much a part of the adventure in Thailand, and the Four Seasons' cuisine is on par with Chiang Mai's top eateries and street-food carts. Sign up for the resort's cooking class, which includes a trip to the local market, or book the on-site rice-paddy planting tour. If you somehow tire of the lush countryside and infinity pool, a gratis shuttle heads into the city several times a day.
Workaholics
Name the last Saturday you both didn't spend chained to a desk. Nothing coming to mind? Time to set that out-of-office message and relax.
Glamping in
Colorado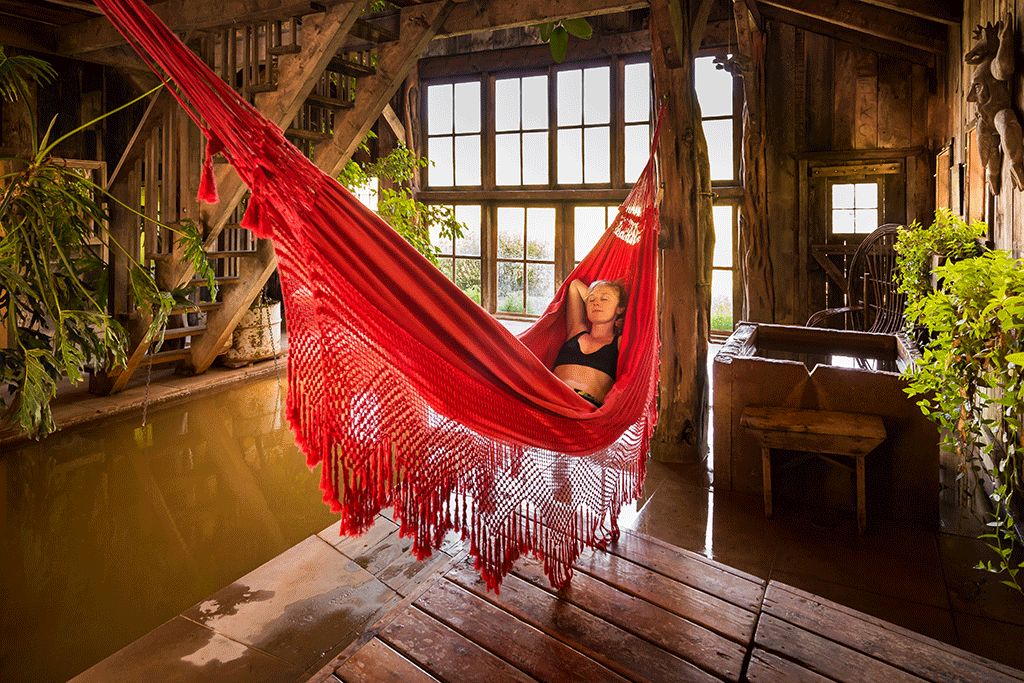 Not into sand and sea? Not a problem. Unwind at Colorado's Dunton Hot Springs, a remote abandoned mining town turned luxury compound just across the San Juan Mountains from Telluride. The cabins might be hand-hewn, but they've been extravagantly furnished with period antiques, heated slate floors, rainforest showers, fireplaces, and private porches. After a day exploring the surrounding alpine valleys (hiking, snowshoeing, and cross-country skiing are all possible), soothe your sore muscles at the spa or take a private couple's yoga class. Unplug (there's no cell service, but there is Wi-Fi) with a hot river rock massage, or soak in one of six calcium bicarbonate hot springs. Their natural temperatures range from 85 to 106 degrees, and their settings vary from outdoors on the Dolores River to inside a restored 19th-century bathhouse.
Surf and Turf in
Hawaii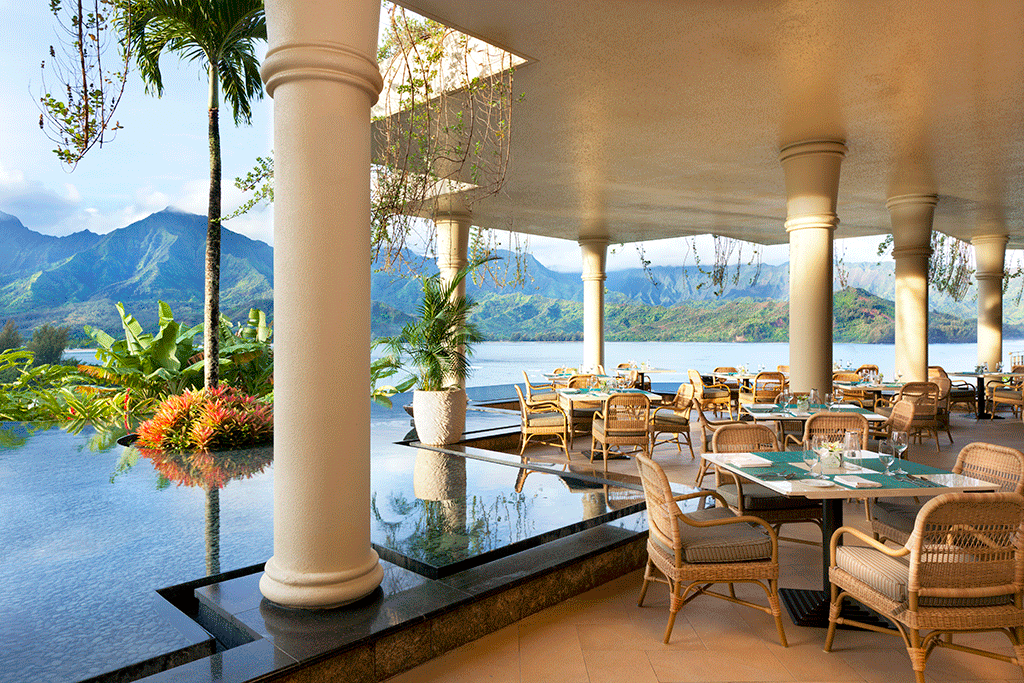 Hawaii is a long-favored tropical getaway, but hotels in Maui and Oahu can feel overcrowded and touristy. Known as the Garden Isle, Kauai is considered the greenest and most serene island of the archipelago. Unwind at the St. Regis Princeville, a 23-acre resort perched on Hanalei Bay. When you're not lounging at the infinity pool, play a round at the award-winning Makai Golf Club (rentals are available), book a couples' massage at the spa, or listen to live music over mai tais in the sprawling lobby bar. If all that relaxation wears you out, snorkeling and stand-up paddleboarding can happen on a whim—all it takes is a quick rental from the pool shop—and the first two miles of the nearby Kalalau Trail offer a challenging trek up—but unbeatable views of—the Nā Pali Coast.
Spa-Going in
Mexico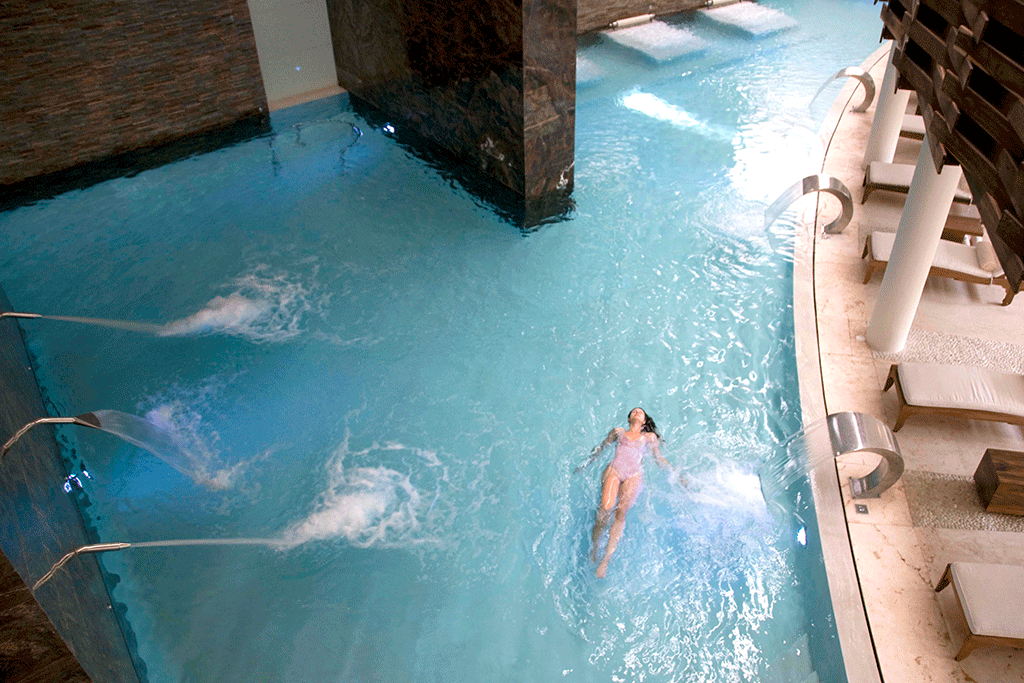 Located on the eastern portion of Mexico's Yucatán Peninsula, Grand Velas Riviera Maya is surrounded by nature reserves and unspoiled seascapes. When you're not sipping cocktails on white-sand beaches, dine at one the hotel's of several restaurants (options include molecular cuisine, modern French fare, and Mexican fine dining) or hang in your ultra-spacious room (square footage starts at 1,100). The real draw, though, is the 90,000-square-foot spa. Reserve the hour-long Hydrothermal Journey, a hydrotherapy voyage through seven water-based facilities. As you alternate between various rooms and pools—standouts include the Clay Room, where you coat your face and body with exfoliating clay and aloe vera gel, and a color-therapy steam room with a fiber-optic "starlight" ceiling—expect intense relaxation to set in. Finish the ritual on a carved-stone chaise in the central infinity pool, which has jets beneath the water's surface.
This article originally appeared in Washingtonian Bride & Groom Winter/Spring 2017.