Verizon Center, March 1
We won't know the fate of Khaleesi and company for a few months, but this performance of the HBO series' score should tide you over. Composer Ramin Djawadi leads an orchestra in all the familiar Stark and Lannister motifs, alongside graphics designed to transport you to the realm of Westeros. And yes, it's okay to get worried if you start to hear "The Rains of Castamere." $39.50 to $99.50.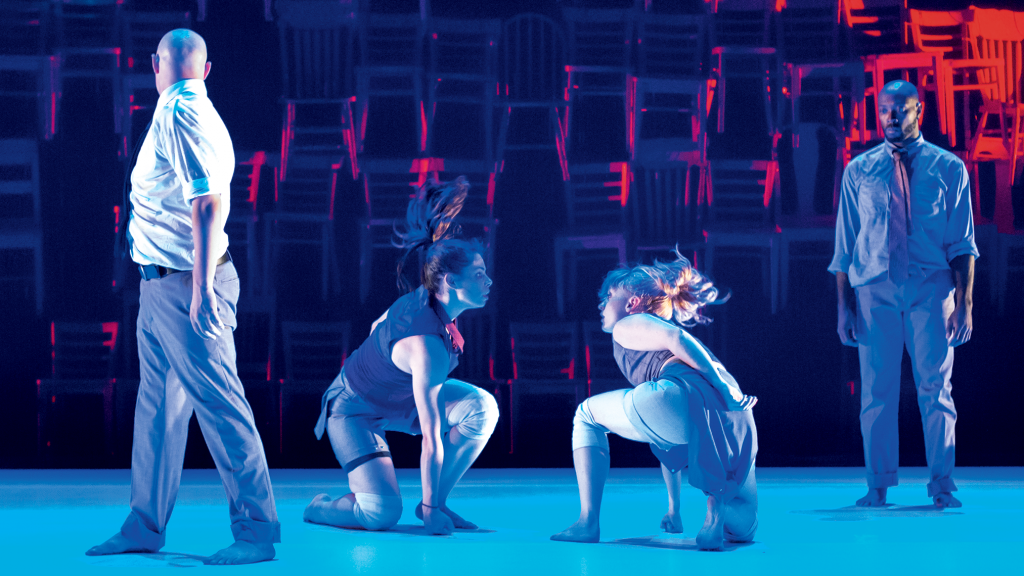 Dance Place, March 4–5
The Chicago company brings Power Goes—a multimedia dance piece about Lyndon B. Johnson—to the city where its action takes place. Seeking to explore the nature of power and progress through the domineering President, the dancers draw out lessons of the 1960s through the present day, reflecting on political gridlock, equal rights, and social change. $15 to $30.
Sixth & I, March 6–7
Equal parts talk, trivia, and game show, this podcast—coproduced by the New York Times and Stephen Dubner of Freakonomicsfame—is recording a live episode complete with intriguing intellectual and historical curiosities. Contestants present little-known factoids to a celebrity panel, who vote on which is the most interesting. Think Wait Wait . . . Don't Tell Me! but weirder. $22.50 to $27.50.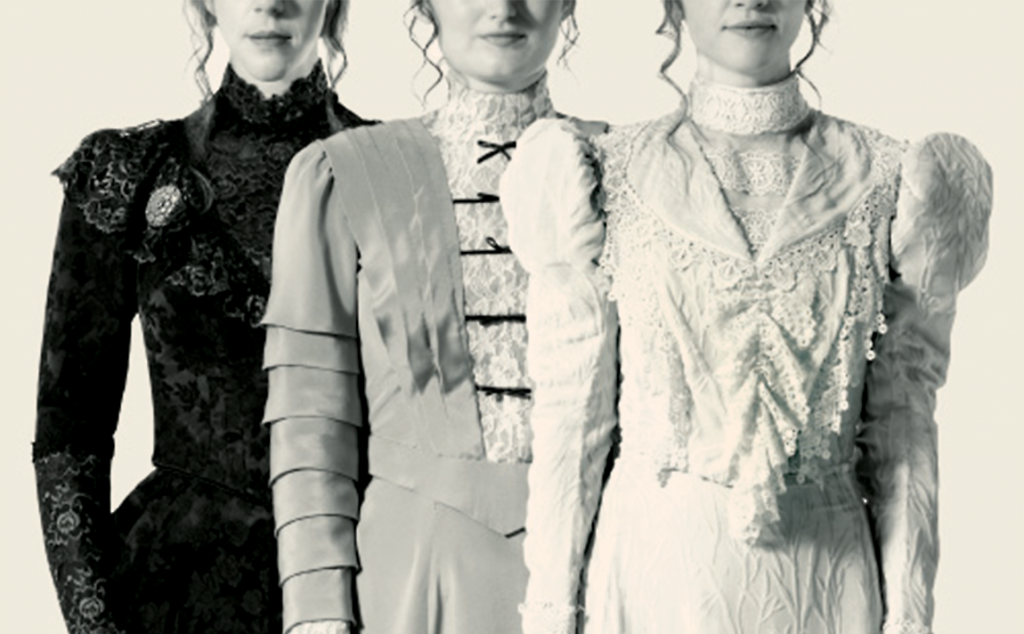 Studio Theatre, March 8–April 23/March 16–April 23
Chekhov's Three Sisters (above) runs concurrently with Aaron Posner's adaptation, No Sisters, but the two productions share more than that. Half the cast dashes back and forth between stages each night to appear in both productions, illuminating minor characters and hidden stories within each work. $20 to $96 and $20 to $55.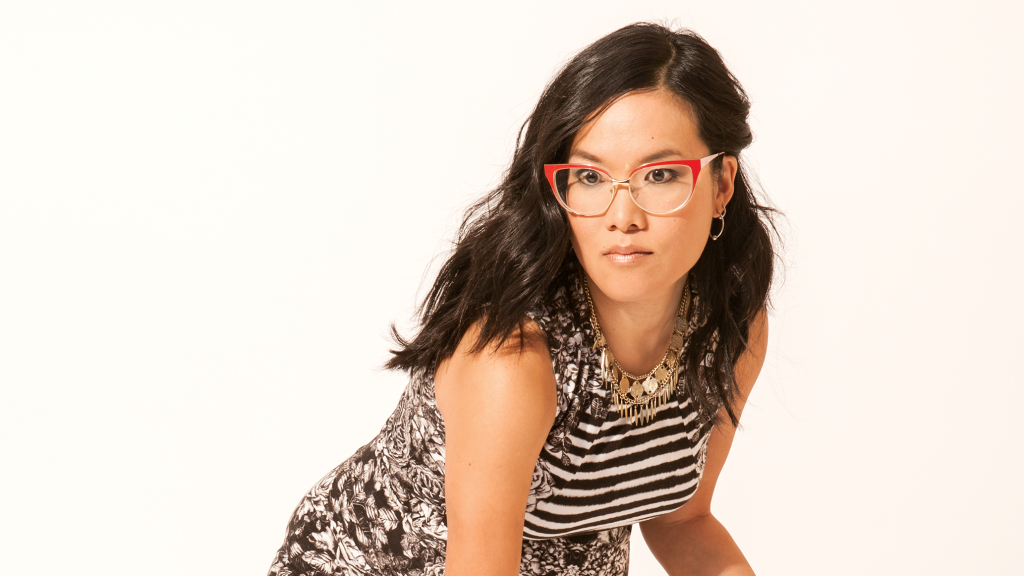 Warner Theatre, March 10–11
This standup comic grabbed the world's attention last Mother's Day weekend after releasing a Netflix special she filmed while seven months pregnant. Her profane, unrepentant humor garnered her major props, a profile in the New Yorker, and secure status as the next big thing. Fittingly, she's playing four shows in two days here (although this time, don't expect a baby bump). $37.50 to $65.
Kreeger Museum, March 10–July 29
The Kreeger is one of Washington's little-known gems, and not just for its art by such masters as Monet, Picasso, Chagall, and Miró. The building itself is a modern masterwork by famed architect Philip Johnson, and this year his creation turns 50. To mark the anniversary, the museum is displaying works by six art photographers inspired by Johnson's architecture. $10.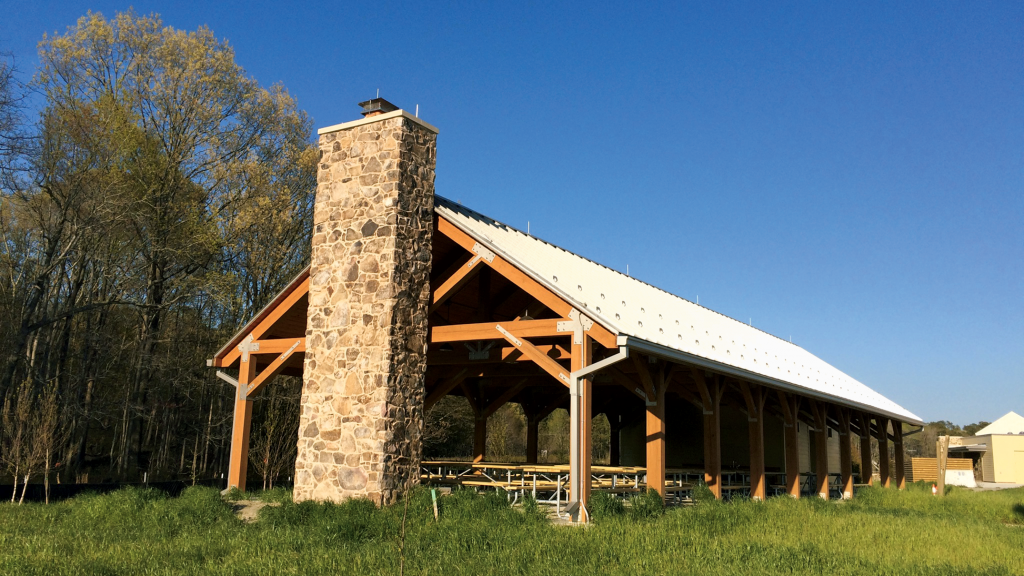 Harriet Tubman Underground Railroad State Park, March 11–12
Celebrate the abolitionist's legacy on the same site where she first escaped slavery. The venue, in the 17-acre Eastern Shore park named for her, has a research library and a permanent exhibit about her early life in Maryland and the Underground Railroad. The two-day opening features lectures and poetry readings. Free.
Various Venues, March 14–26
Celebrating its 25th anniversary, this festival screens more than 150 eco-conscious films at theaters across the city. Topics run the gamut—climate change, agriculture, energy—so we chose three random categories to give you our pick in each. Free to $30.
What to See at the Environmental Film Festival
(1) Water / Tidewater
Straddling Virginia and North Carolina, the Hampton Roads region is home to more than a million residents, more than a dozen government agencies, and the world's largest naval station. But as this doc shows, it's also highly vulnerable to climate change and rising sea levels, threatening national security.
(2) Forests / Yasuni Man
Traversing the Yasuni Biosphere of Amazonian Ecuador, local filmmaker Ryan Patrick Killackey explores the world's most biodiverse forest and tells the story of the Waorani, an indigenous tribe in the midst of a struggle with the encroaching industrialized world.
(3) Animals / Born in China
For those still upset by Bao Bao's departure from the National Zoo, this documentary follows families of pandas, golden monkeys, snow leopards, and red-crowned cranes from the mountains to the bamboo forests of China, with narration by John Krasinski.
Kennedy Center, March 16–18
Canada's Ex Machina presents a new version of company director Lepage's 1991 Needles and Opium, a fictional play about French poet and filmmaker Jean Cocteau and jazz great Miles Davis visiting each other's cities—Paris and New York—in 1949. As the title suggests, the play focuses on drug addiction, creatively interpreted by a company known for its acrobatic performances. $29 to $69.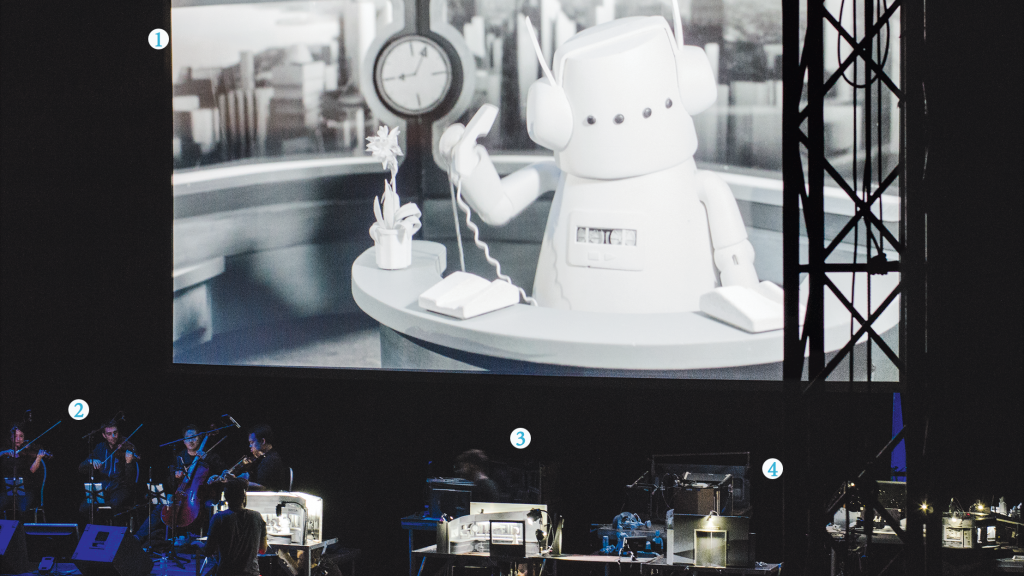 Lisner Auditorium, March 18
Part silent film, part live-action puppet show, DJ Kid Koala's somber love story starring an obsolescent robot is told via some crafty technical tricks. Puppeteers project the action of their ten-inch-tall characters onto a screen in real time, creating the effect of a live Pixar animation. "It's lo-fi meets very hi-fi," says technical director Olivier Gaudet-Savard. Here, he shows how the creators and performers pull off such a novel show. $25 to $45.
(1) "Some people are gonna just look at the screen and forget everything underneath—and that's fine," says Gaudet-Savard, discussing the show's meta-presentation. "But for others, it's interesting to see what you're looking at made live. That's why you left your house—to see something live, not watch it on Netflix."
(2) The soundtrack is performed by four string players and Kid Koala, who uses a mixture of turntables, keyboards, samples, and more. A monitor in front of them shows the onscreen action, allowing the musicians to react to and riff on what the characters are doing.
(3) Previous versions of the play had three small puppet stages: As the camera focused on one, the others were hastily prepared for the next scene. Now there are six stages, lightening the load of on-the-fly changes. Puppeteers crouch underneath, moving the characters.
(4) "The lighting was a big challenge," says Gaudet-Savard. The team needed something bright enough to show the audience the process but dim enough not to detract from the screen. Director K.K. Barrett, a longtime Spike Jonze collaborator, went with small LED lights that make the footage feel like a feature film.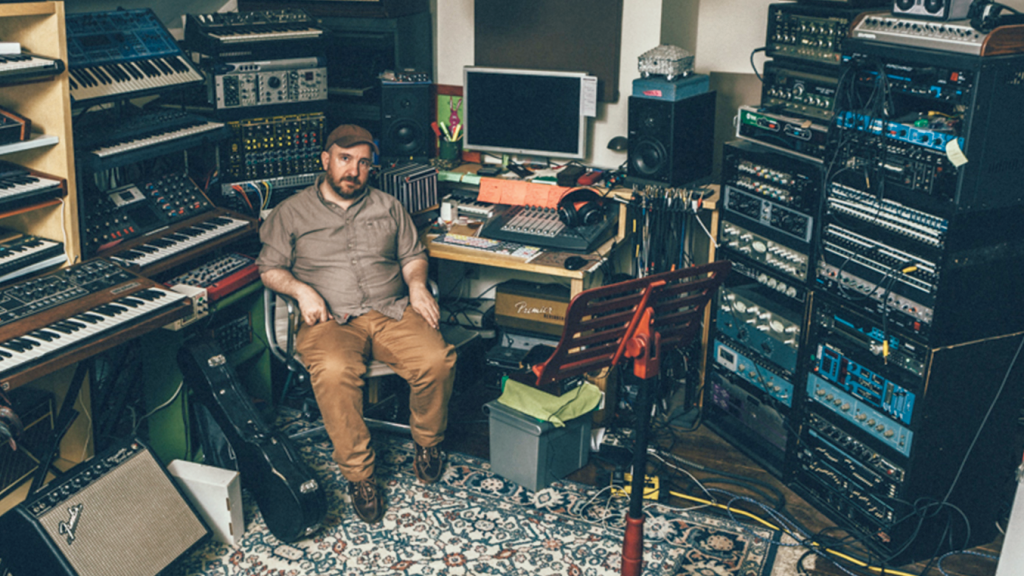 Lincoln Theatre, March 18–19
Singer/songwriter Stephin Merritt's latest album features a song for each year of his life, from 1965 ("Wonder Where I'm From") through his 50th birthday in 2015 ("Somebody's Fetish"). His band performs them all with a roster of 49 instruments and a stage strewn with five decades of musical and miscellaneous artifacts. $40 to $55.
GALA Hispanic Theatre, March 18–26
This English-language adaptation of the Italian comic opera reimagines the titular stodgy old scrooge as an aging rock star. Terry Eberhardt—music coordinator for the Howard County school system who was a semifinalist for a Grammy Award in music education—plays the washed-up rocker searching for a young wife to spite his heir out of an inheritance, only to be duped himself. $46.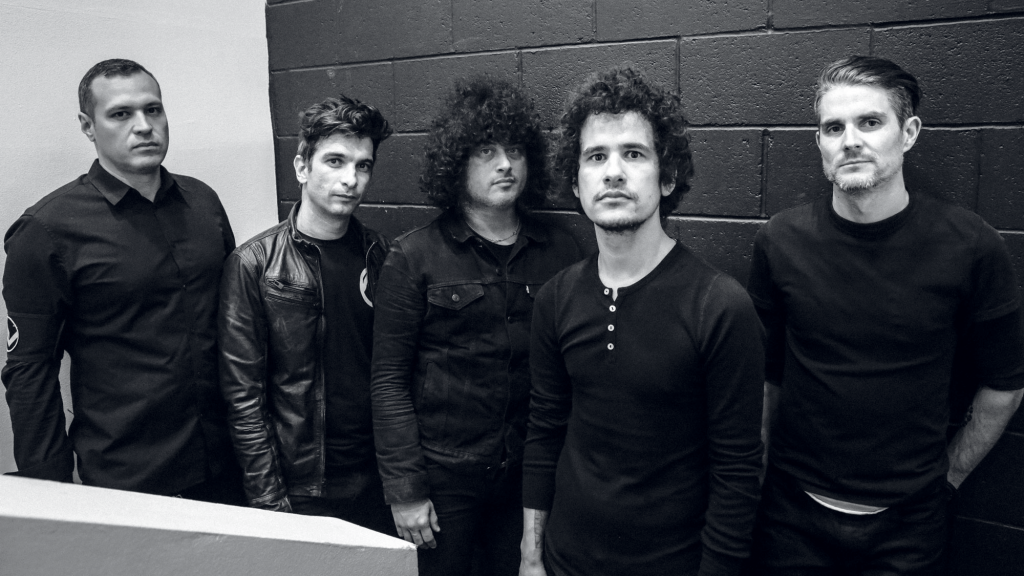 9:30 Club, March 20
This hardcore band's 2000 album, Relationship of Command, was a perfect punk document for the Bush era, winning unlikely mainstream fame until a surprising breakup a year later. In December, the reunited group released its first song in 16 years, "Governed by Contagions," which confronts a similar political moment and proves that frontmen Omar Rodríguez-López and Cedric Bixler-Zavala can still swing their Afros as if the fate of the world depends on it. $45.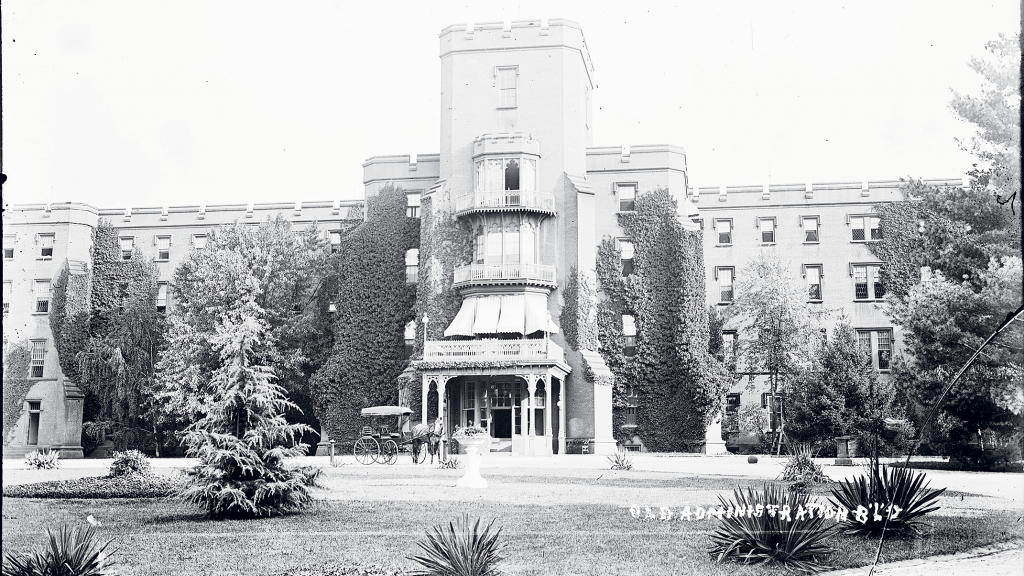 National Building Museum, March 25–January 15
Just east of the Anacostia River, St. Elizabeths was one of the first psychiatric facilities to institute humane landscape-architecture features such as panoramic views of Washington and generous outdoor space for patients. Today the 350-acre site is undergoing a huge revitalization, including a $55-million entertainment complex and a new Department of Homeland Security HQ. This exhibit displays artifacts and photos to tell the story of the hospital's evolution. $10.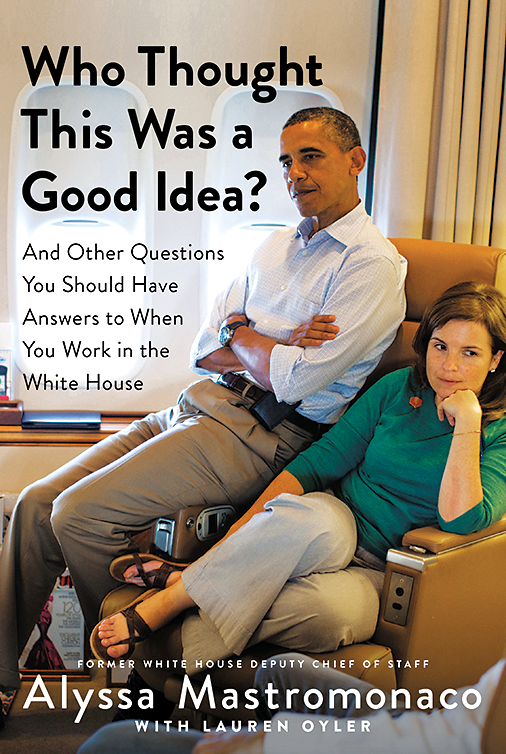 Politics and Prose, March 26
White House memoirs are usually sterile ledgers of a staffer's chores at 1600 Penn. President Obama's former deputy chief of staff delivers the opposite—a ribald chronicle of her time as the youngest woman ever to have that job, navigating the highest halls of power in between her own awkward moments, such as an IBS attack during a diplomatic trip to the Vatican. Now chief operating officer at Vice, she'll tell more TMI stories at this appearance. Free.
Fillmore Silver Spring, March 26
Harry Potter has never been just for kids. Grown-ups who like to day-drink while discussing quidditch will feel at home at PotterCon, where Rowling fanatics can participate in a sorting ceremony to find out if they're a Gryffindor or a Slytherin, don their Ravenclaw robes for the costume contest, and, of course, enjoy a few Butterbeers. $15.50.
This article appears in the March 2017 issue of Washingtonian.