On Wednesday, March 15, the first permanent MM.LaFleur Showroom will finally open at 1424 K Street, Northwest. After eight successful pop-ups here in DC, the store has gone big: the DC showroom will be the largest MM.LaFleur yet, as well as its first ground floor location. The aim is for the store to be less like the typical retail shopping experience, where customers dig through endless options, and more like an appointment with a personal stylist. Visitors are encouraged to book an appointment online, and during the process first-time customers are also asked to fill out a brief questionnaire. Upon arrival, an MM.LaFleur stylist will have a fitting room ready and waiting with custom-curated pieces for each client. You don't even have to carry around a shopping bag: The store will ship your purchases to your home or office free of charge after your fitting.
"Think of it as a salon for professional women, with a library full of books and plenty of coffee and Prosecco on hand," says founder Sarah LaFleur, "We've also made the dressing rooms really big and comfortable, because who wants to feel like they're trapped in a closet while trying on clothes?"
When Sarah LaFleur launched MM.LaFleur in 2013, she was betting that women in professional industries everywhere were facing the same problem each day as they opened their closet: what to wear? So the young management consultant partnered with fellow consultant Narie Foster and tapped former Zac Posen designer Miyako Nakamura to design a line of immaculately tailored workwear basics that would be chic, simple, and make the ritual of dressing for work a breeze. The brand developed an instant niche fan-base, rallied around the brands declaratory hashtag #BetterThingsToDo.
So it makes sense that four years after opening its New York showroom, the brand is looking to DC—mecca of the workwear uniform—for its second permanent showroom location. "The first trunk show we ever did outside of New York was in DC back in 2012," LaFleur explains. "After years of traveling to DC to do pop-ups at the Jefferson Hotel, we realized it was time to put down roots."
The showroom will be stocked with MM.LaFleur favorites. "The women of DC tend to gravitate towards classic pieces that are no-nonsense and easy to care for," says LaFleur. That includes the machine-washable Etsuko Dress and Noho Skirt, which are popular sellers for the District, as well as the Woolf Jardigan and anything in their "crackle" jacquard. Of course, customers who would prefer to shop from home can still participate in the brand's popular "Bento Box" service, which ships out four to six pieces designed to build a work week's worth of outfits and lets the customer choose her favorites, then ship the rest back. Unlike other similar services, the Bento Box is not a subscription service. But for those Washingtonians who prefer to get fitted in-person, the showroom will be waiting.
"The media will tell you that 'the office is becoming more casual,' but in DC, the need for workwear isn't going anywhere. Dress codes—particularly on Capitol Hill—err on the conservative side. Our customers are often working alongside men in suits, and they need to look polished, professional, and confident," says LaFleur. "You wouldn't believe how many requests we get from women who simply say, 'Make me look like Claire Underwood!'"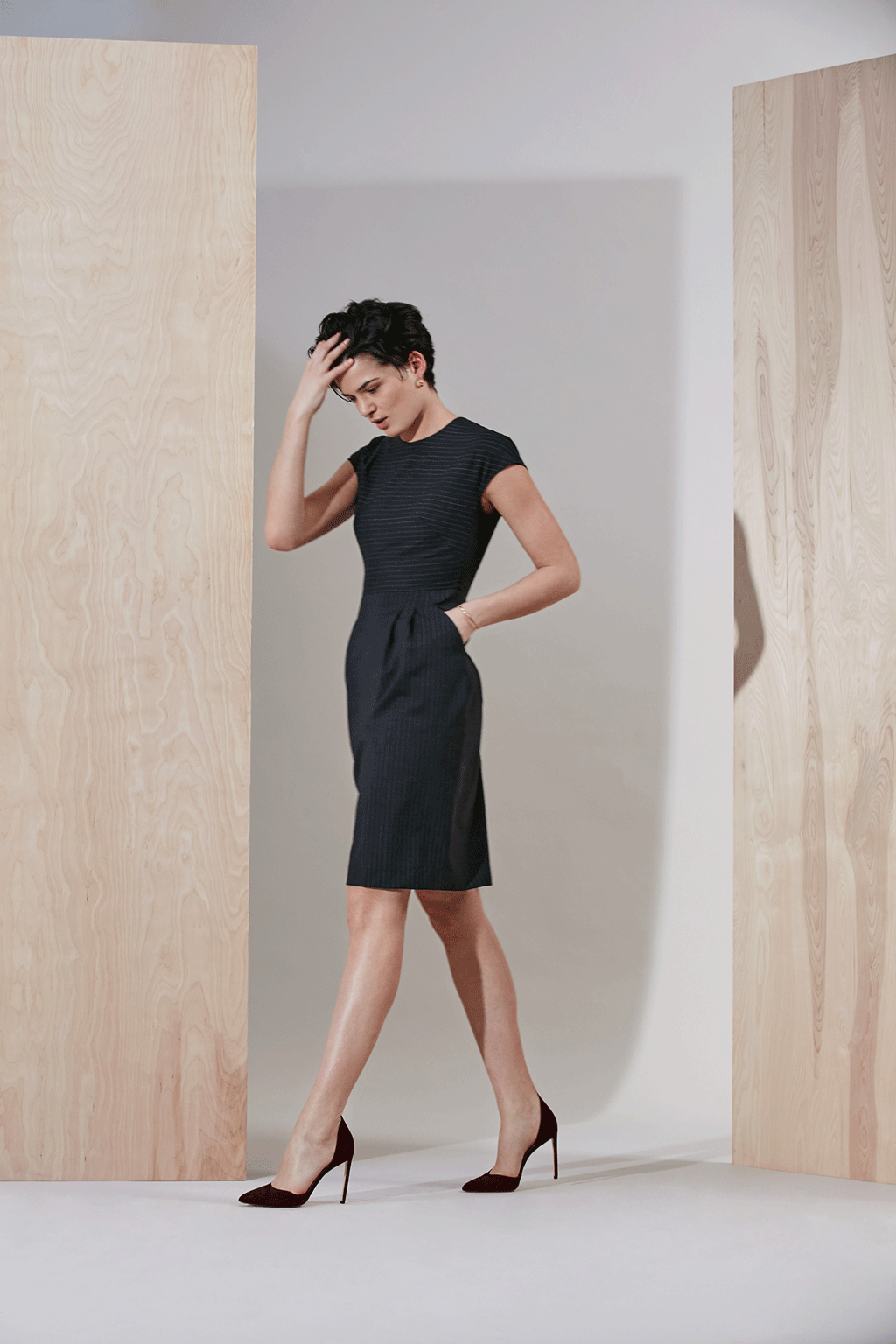 MM.LaFleur, 1424 K Street, NW.
Correction: A previous version of this article referred to the MM.LaFleur "Bento Box" as holding five pieces. The Bento Boxes actually contain four to six pieces.