Twelve male employees of Seaton Elementary School in DC decided to give their female colleagues a little break in honor of International Women's Day Wednesday: They hung out in the cafeteria with 355 of the school's students while 56 female teachers, clad in red, gathered for a photo and a brief child-free reprieve.
Fifth grade homeroom teacher Jarreau Barnes led the students in an inquiry-based exercise: what was different today?
"They started raising their hands and acknowledging their female teachers were missing," Barnes says. "They starting naming all the teachers that were missing. When they noticed that, I brought up that today was International Women's Day."
Barnes asked the students what those female teachers do for them. Some mentioned help on the computer, aid with their math, and drying their tears.
Women teachers "have an impact that goes beyond the classroom," says Barnes. "It was an honor this morning to be able to share and acknowledge their value to our school, and stand in solidarity."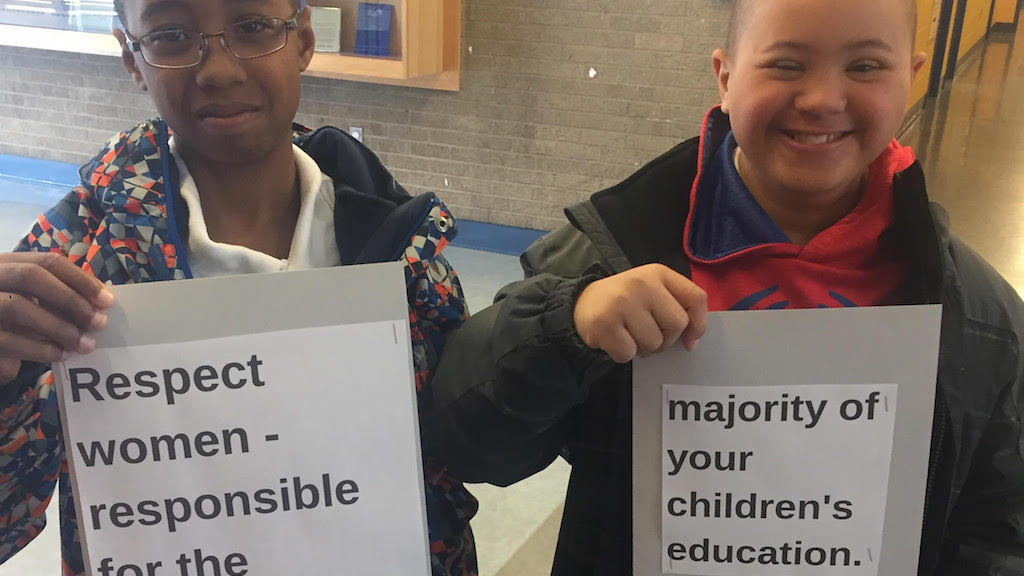 The teachers were worried the exercise would be chaotic, says Fabiana Duarte, who teaches English as a second language. However, since it was so unusual to have the women absent, teachers say the children actually sat quietly to try to understand what was going on.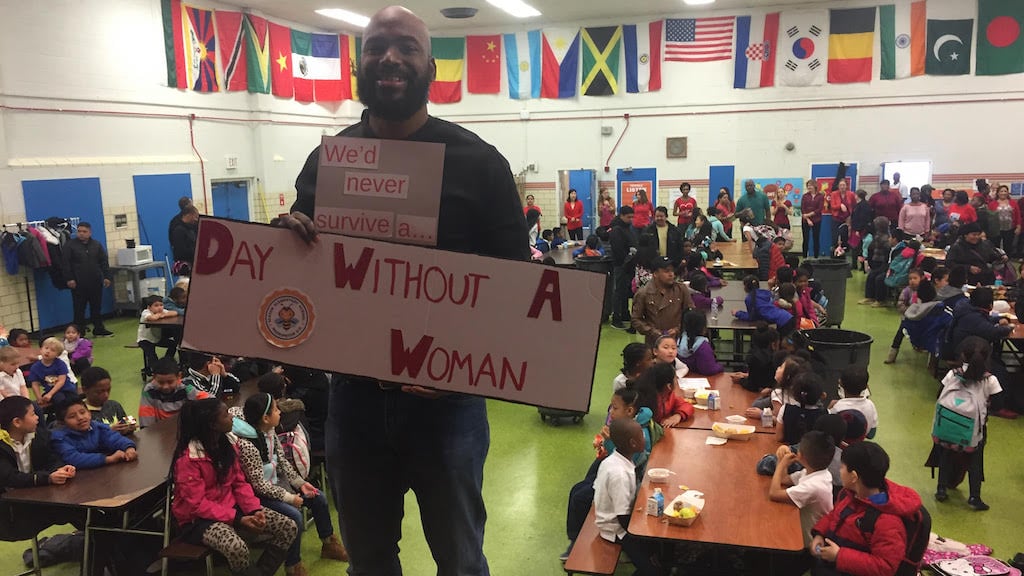 Many teachers were cautious about being perceived as political or taking action since they didn't hear anything from their Washington union representatives, Duarte says. She didn't feel she could ask for the day off since she had recently participated in the Day Without Immigrants strike. However, not a single teacher was absent from Seaton on Wednesday.
"All the teachers were on board with this, everybody was very happy to take the picture," says Duarte. "It was a good lesson for students to understand what it would be like with no female teachers."