When Washington's beloved cherry blossoms would hit peak bloom has been more of a guessing game than usual this year. An unusually warm February sent them hurtling toward a potentially record-early bloom. But a cold snap, snowstorm, and subsequent deep freeze set them back and diminished the entire crop of trees. Given the erratic weather patterns and other factors, will the cherry blossoms even make it in the long run?
Whatever fate awaits DC's cherry trees, the fashion industry's ability to take inspiration from the transient beauty of their pale pink and white buds isn't dropping off at all. After all, isn't savoring the present part of the cherry blossoms' powerful symbolism? Here are 23 garments, accessories and gifts inspired by the flowering tree that has become synonymous with springtime in the District.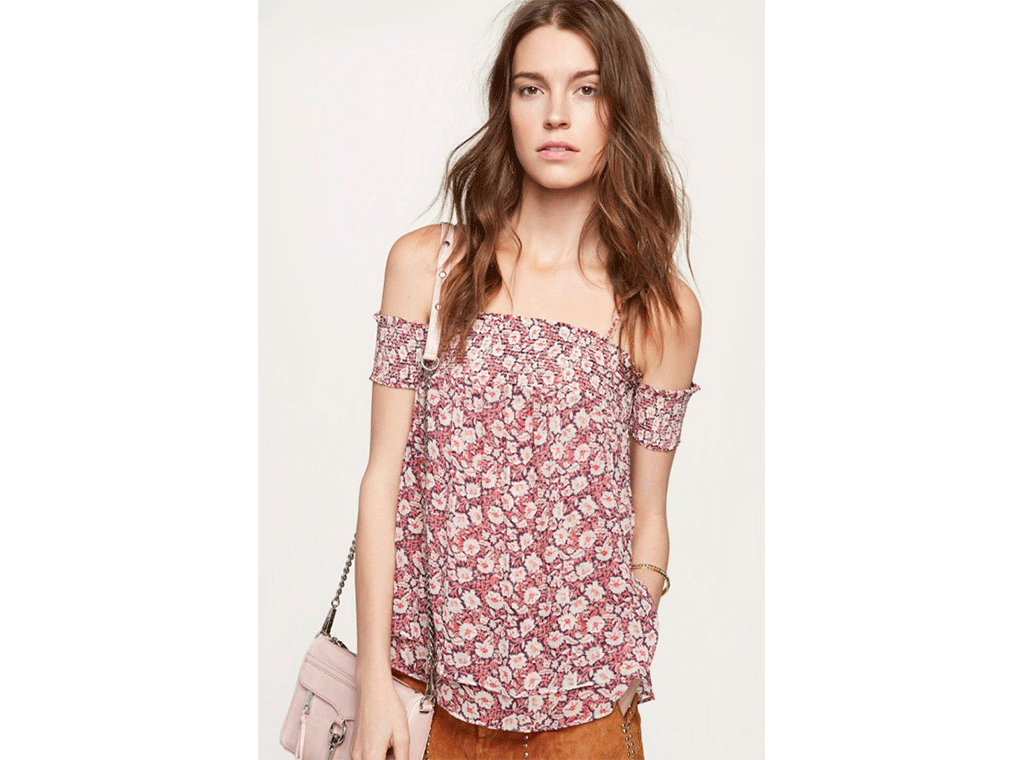 A cold-shoulder top by Rebecca Minkoff pairs a bohemian silhouette with punchy pink; 'Pia' top, $118 at Rebecca Minkoff.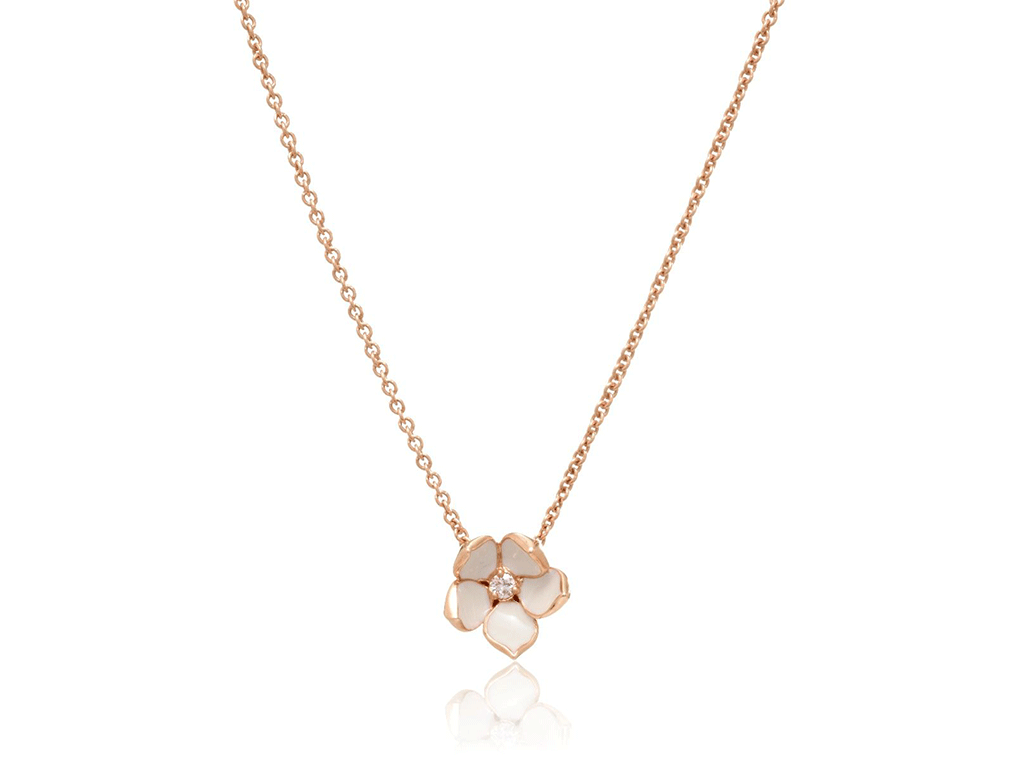 A bit of bling feels delicate and demure when it comes in the form of a solitary cherry blossom; Shaun Leane medium rose gold blossom pendant, $500 at Stone & Strand.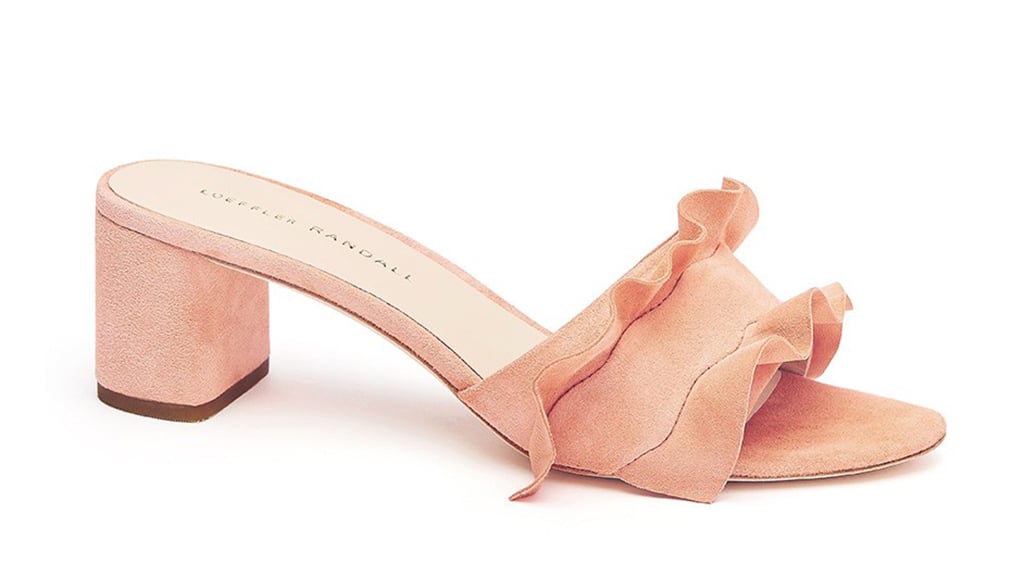 Slide into this season's comfort sandal, ruffles and all; 'Vera' rufffle slide sandal, $325 at Loeffler Randall.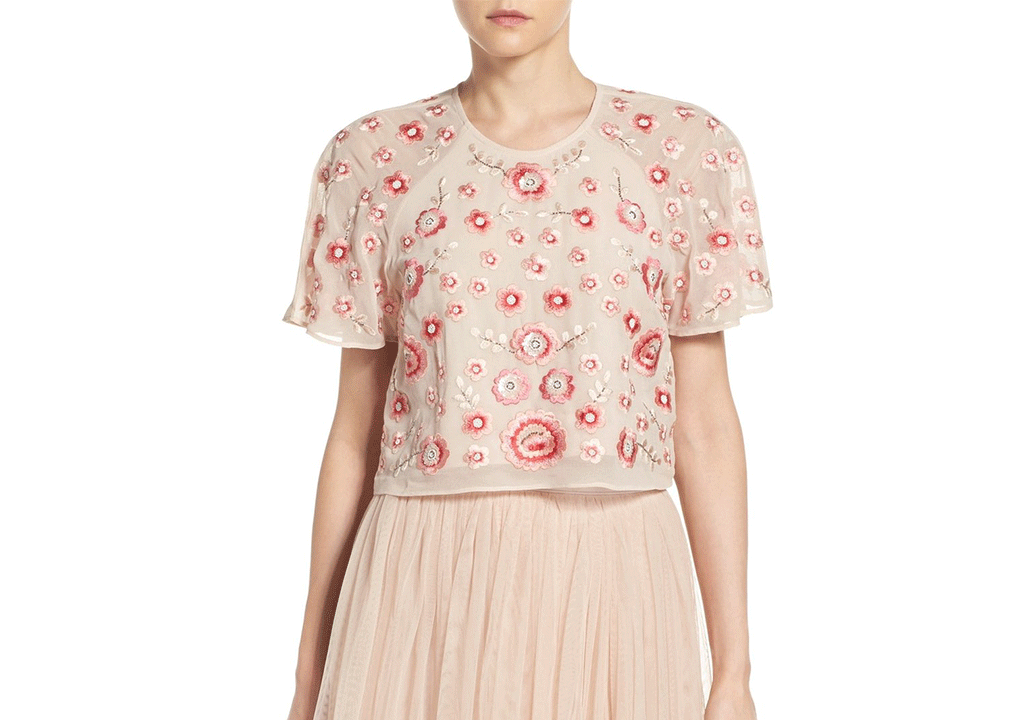 A folky embroidered crop top with petal-thin layers of sheer georgette is perfect preparation for the sunnier days to come. Needle & Thread embellished crop top, $149 at Nordstrom.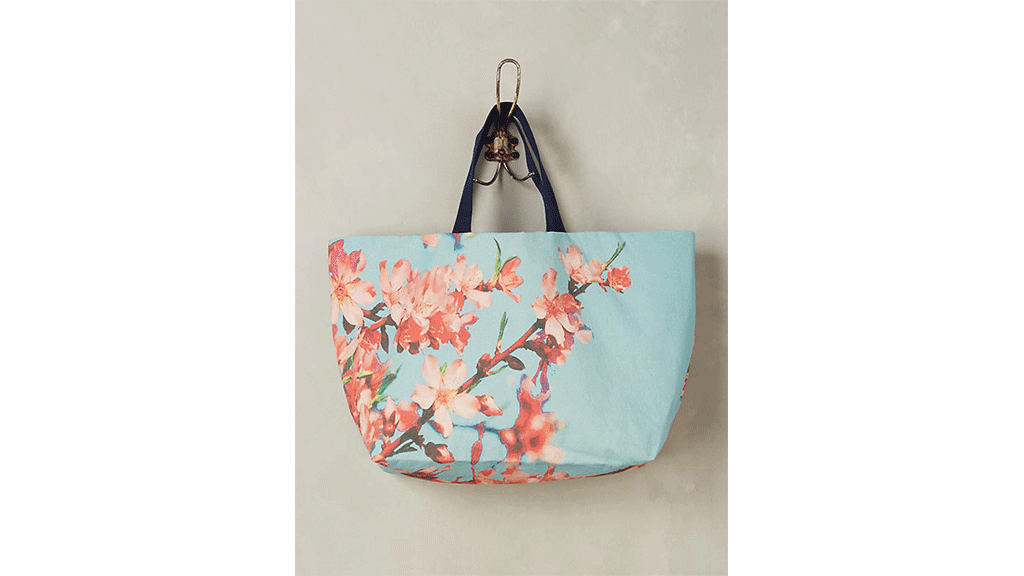 From Zubi comes a printed tote handmade in Spain, but ideal for winter-weary Washingtonians; cherry blossom tote, $138 at Anthropologie.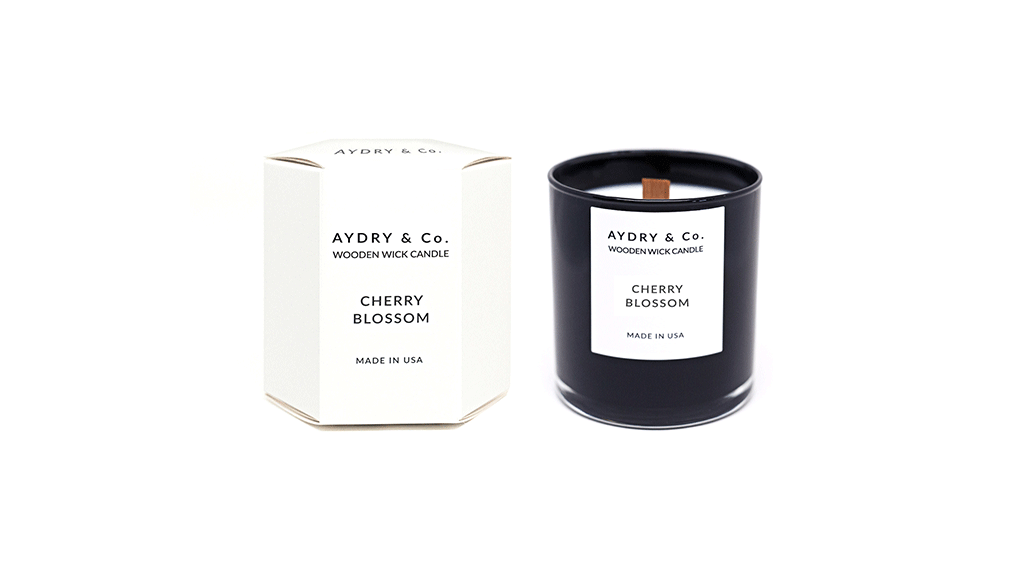 With notes of Japanese cherry blossom and plumeria, this wooden wick candle will fool your senses into thinking its peak bloom for up to 60 hours; cherry blossom wood wick candle, $36 at Aydry & Co.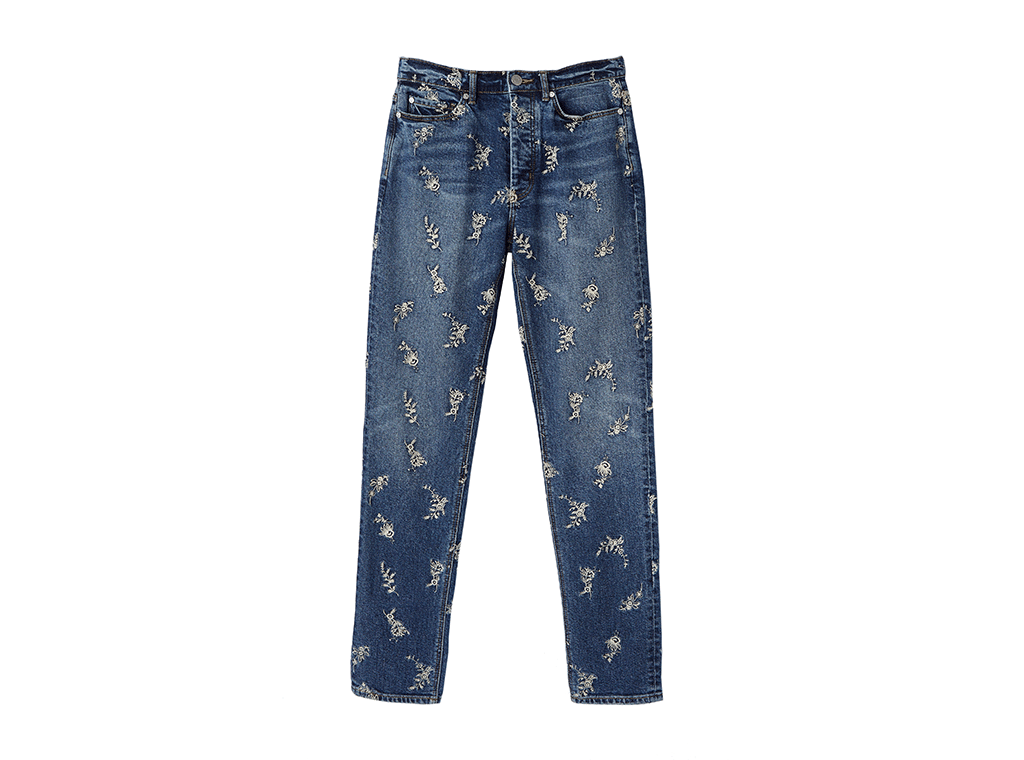 Go casual cool with a veritable bouquet of swirling blossoms in this high-waisted spring denim staple; 'La Vie' embroidered jean, $295 at Rebecca Taylor.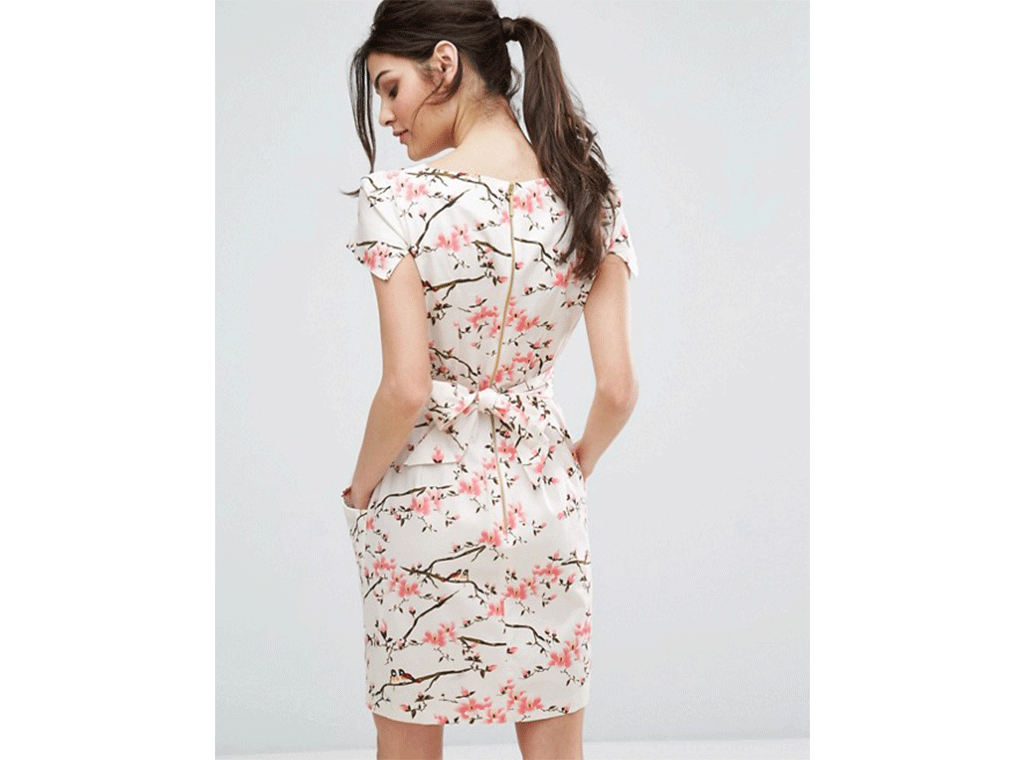 A pattern of branches and roosting songbirds make a structured mini dress sing; Closet London cap sleeve mini dress in cherry blossom, $88 at Asos.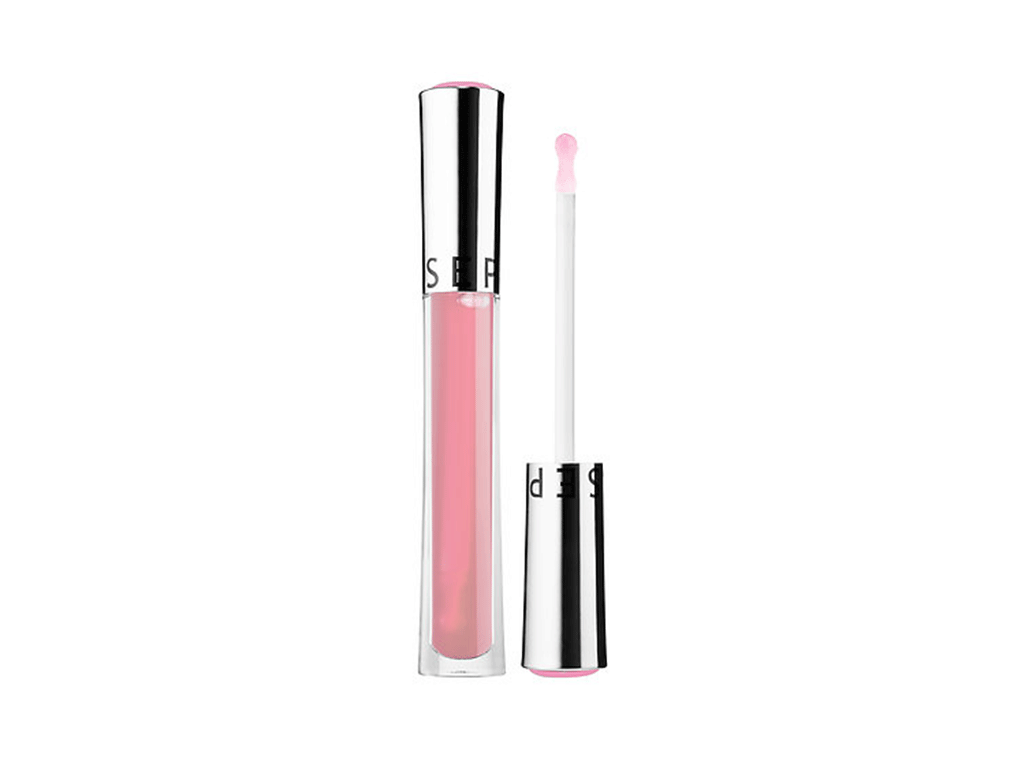 A saturated lipgloss in primrose pink; Sephora Ultra Shine lip gel in cherry blossom, $7 at Sephora.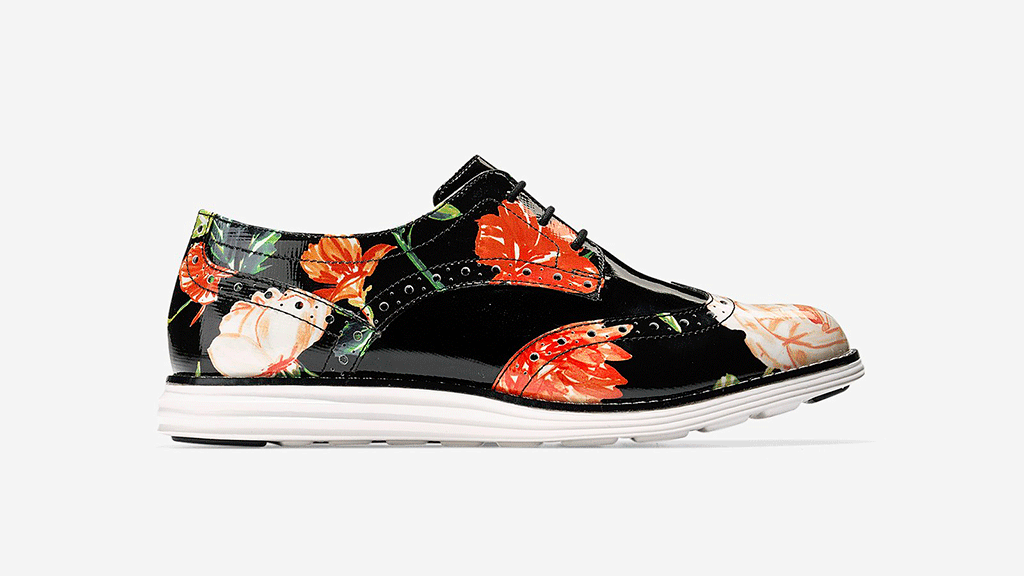 Wingtip oxfords get a bold update with a patent sheen over a bright floral print; OriginalGrand Wingtip Oxfords in fearless floral, $210 at Cole Haan.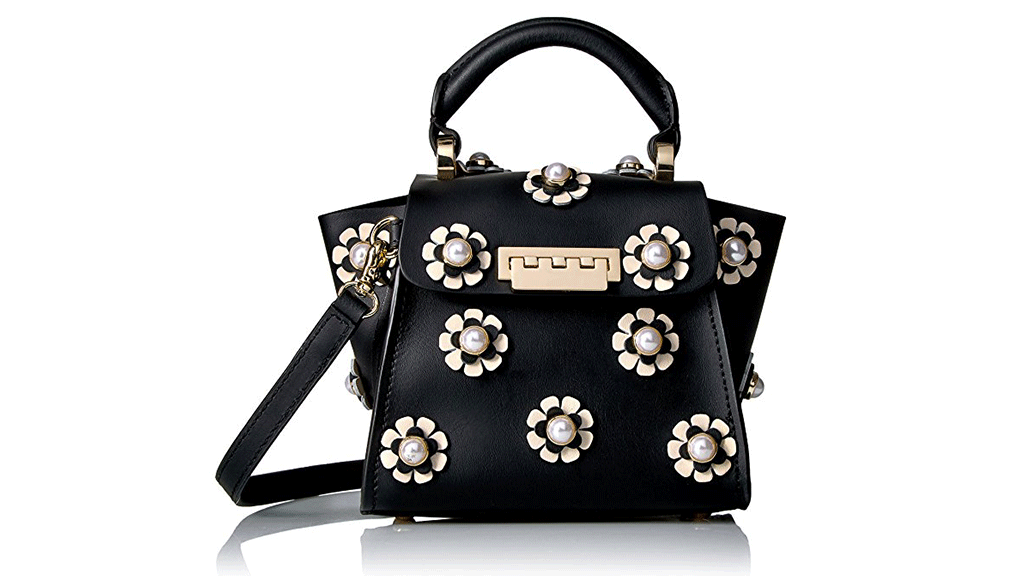 Zac Posen's popular structured satchel goes small and embellished with pearly beaded blossoms and a miniature silhouette; ZAC by Zac Posen 'Eartha' top handle mini in black, $295 on Amazon.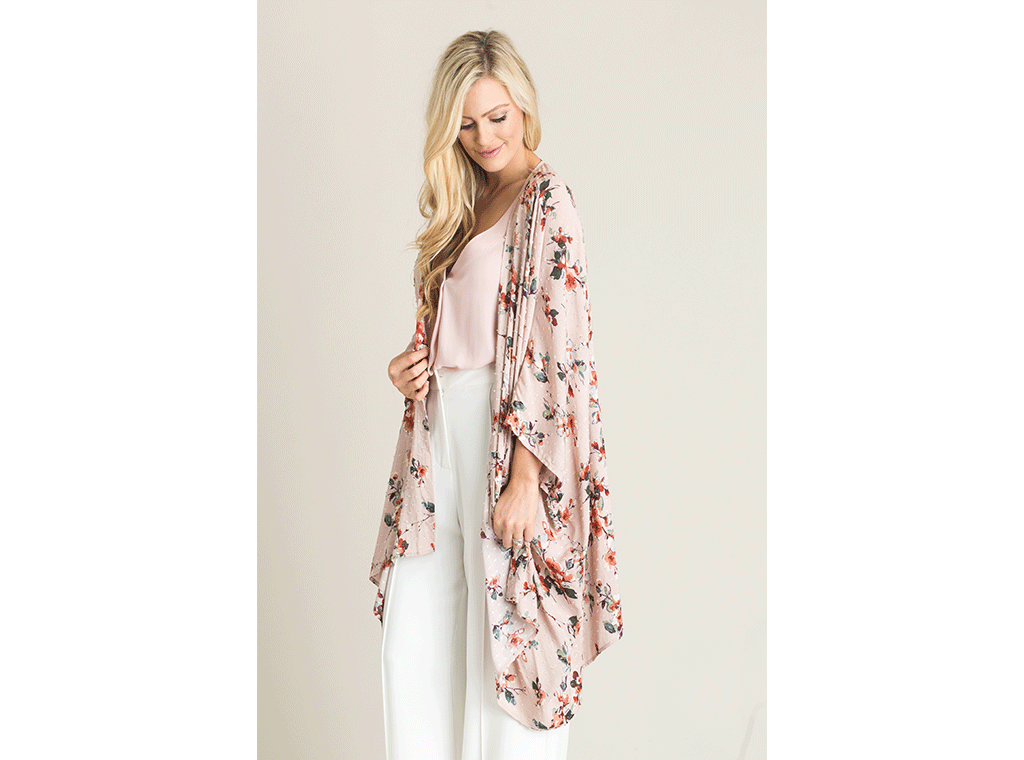 A free-flowing kimono with a cherry blossom print can be draped over any ensemble for an easy homage to the zen tree flower; 'Bree' pink floral kimono, $49 at Morning Lavender.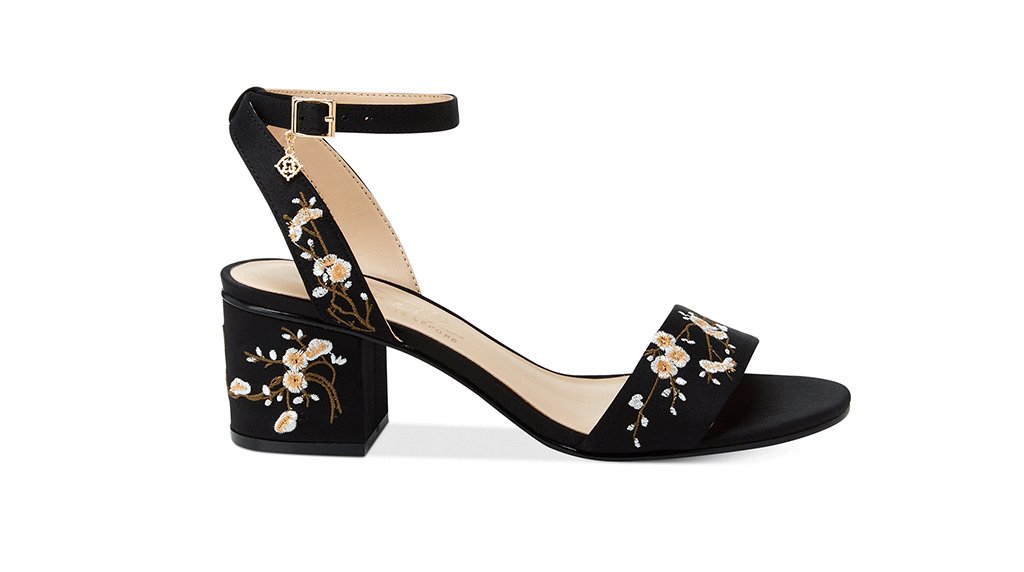 Allover cherry blossom needlework, a block heel, and a slim ankle strap make this graphic heel a perfect companion for cropped jeans; Nanette Lepore 'Nanette by Ruby' two-piece block heel sandals, $80 at Macy's.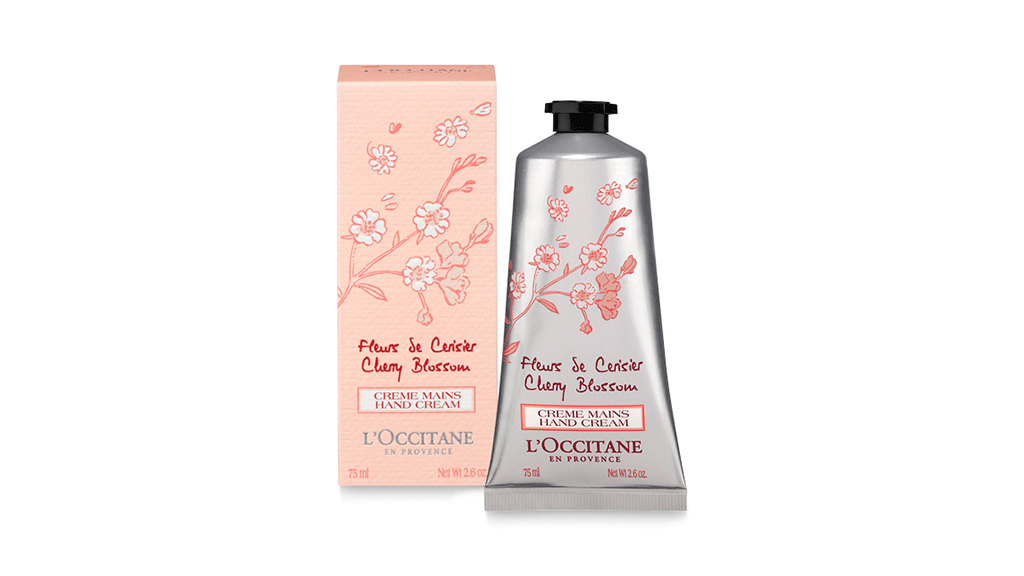 This shea butter hand cream takes its inspiration from cherry trees in Provençal landscape, but its bright floral scent will render it familiar; 2.6 oz cherry blossom hand cream, $22 at L'Occitane.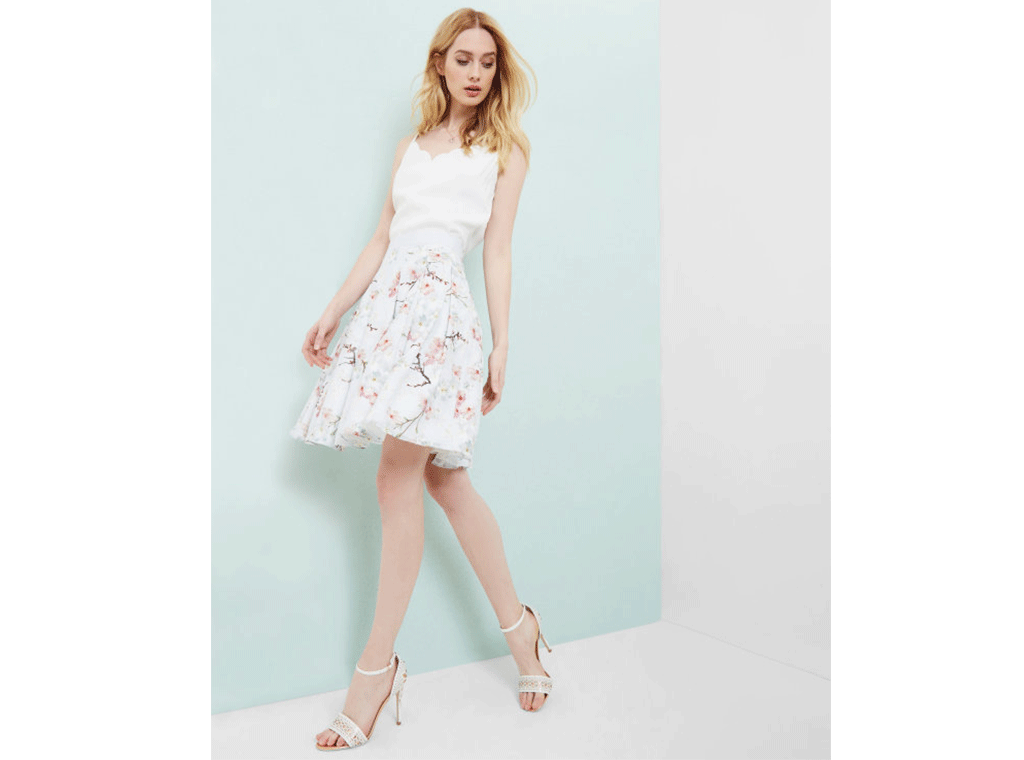 Blue-grey skies are a softening backdrop for Ted Baker's dreamy cherry blossom pattern, which adorned bags, accessories, dresses, and separates like blouses and skirts this season; 'Tillye' oriental blossom pleated skirt, $295 at Ted Baker.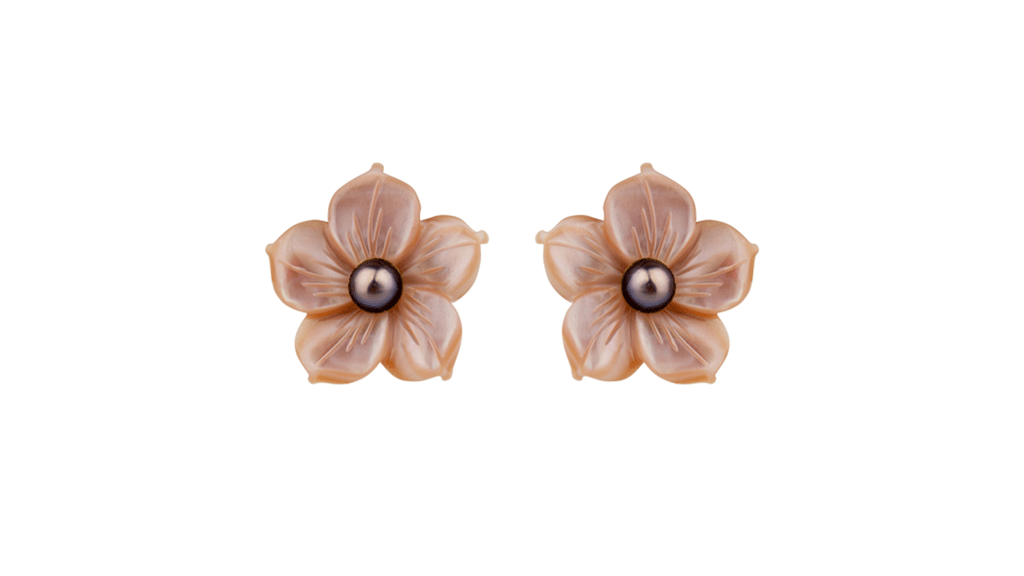 Trade your geometric standbys for a pair of mother of pearl studs in a luminescent rose hue; pink mother of pearl and grey pearl flower studs, $110 at Bounkit.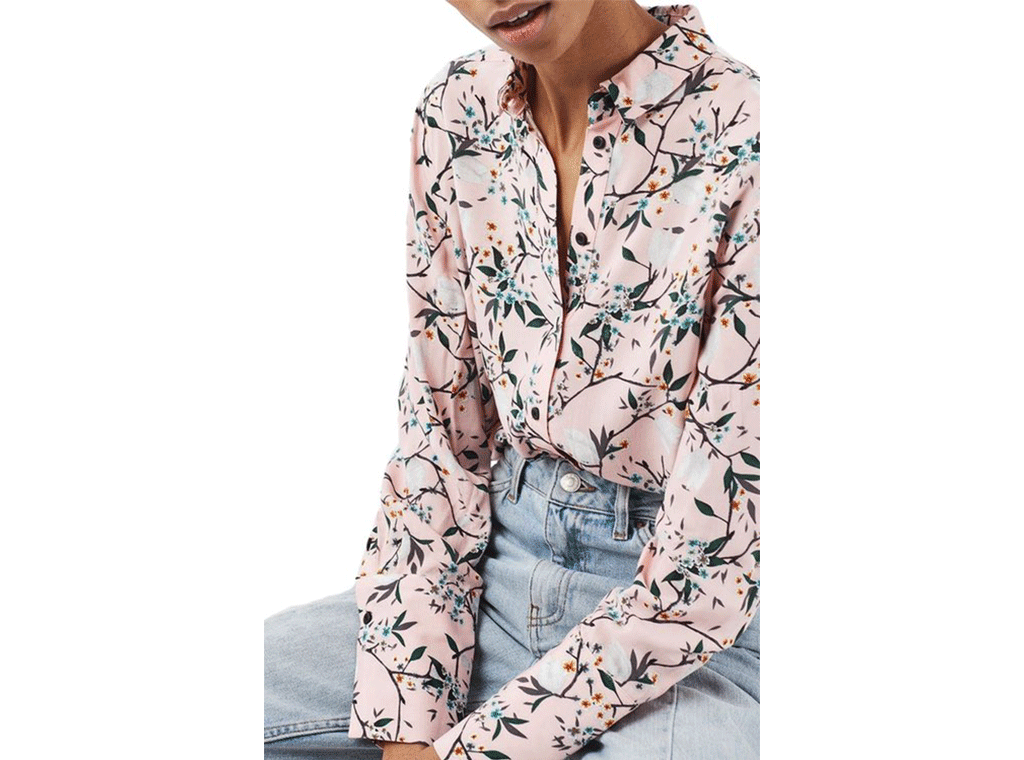 A graphic riff on the cherry blossom print gives the basic-button a playful twist for spring; Topshop cherry blossom shirt, $60 at Nordstrom.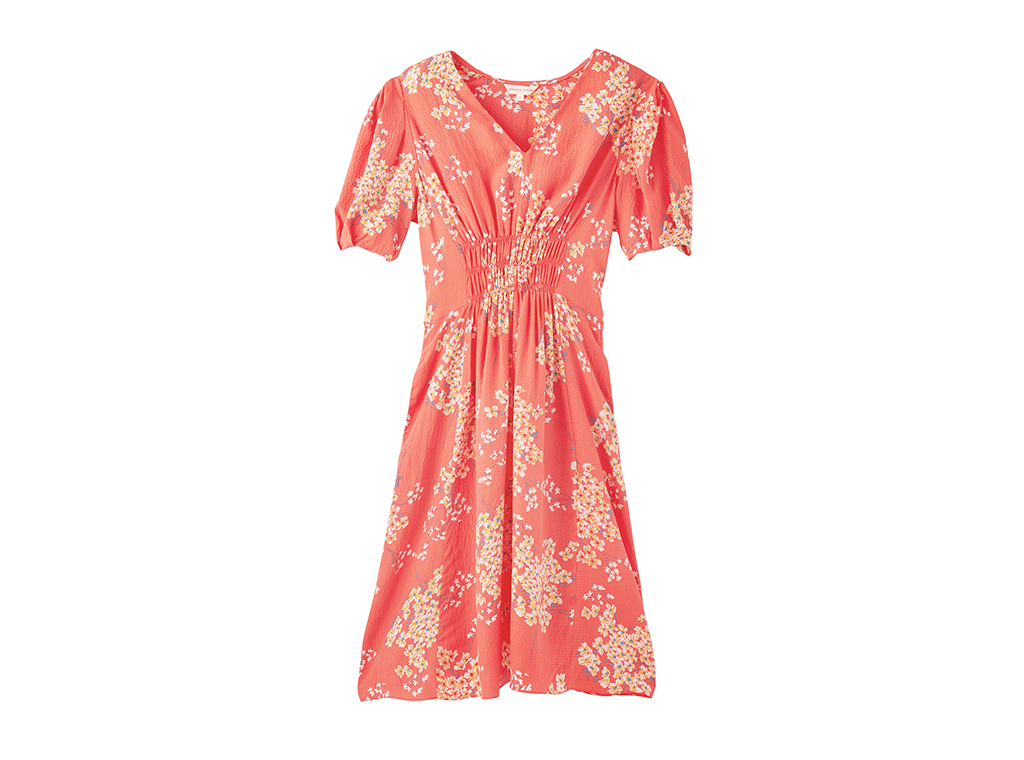 A clementine-hued dress strewn with impressionistic flowers comes with distinctly bohemian vibes; 'Phlox' v-neck dress, $395 at Rebecca Taylor.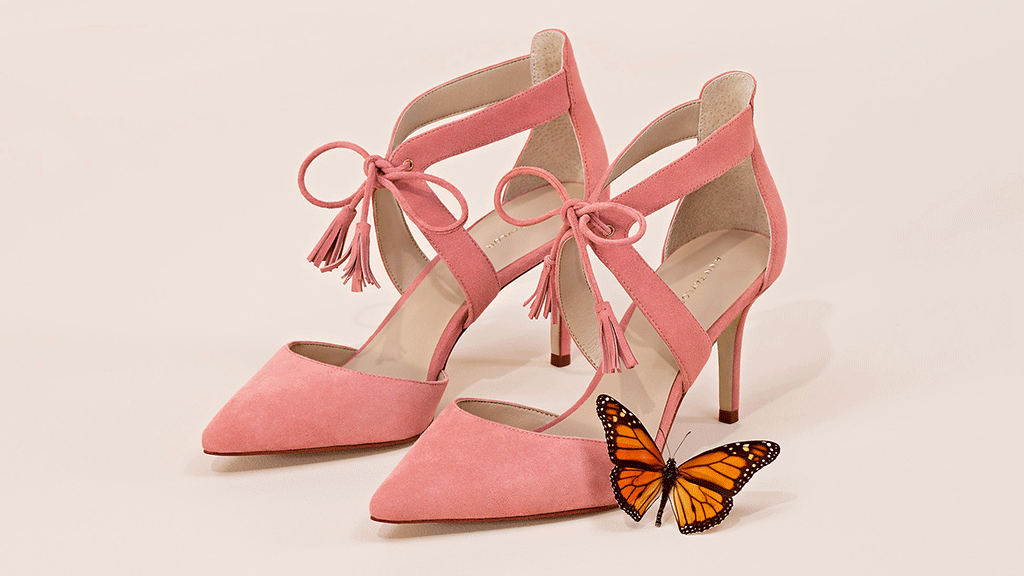 Get in on the tassel trend with a flirty suede pump in a saccharine shade; 'Carson' tassel suede pump in Paloma, $148 at Ann Taylor.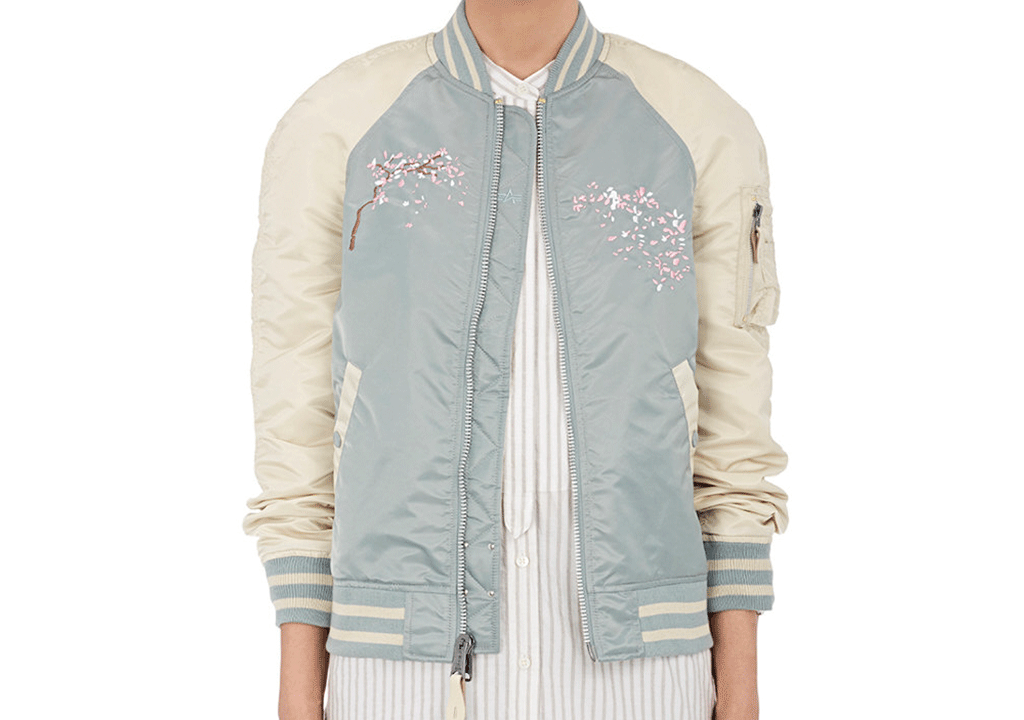 This lightweight reversible jacket features billowing blossoms across the front panels and a mountain landscape on its back; Alpha Industries 'MA-1' reversible flight jacket, $280 at Barneys New York.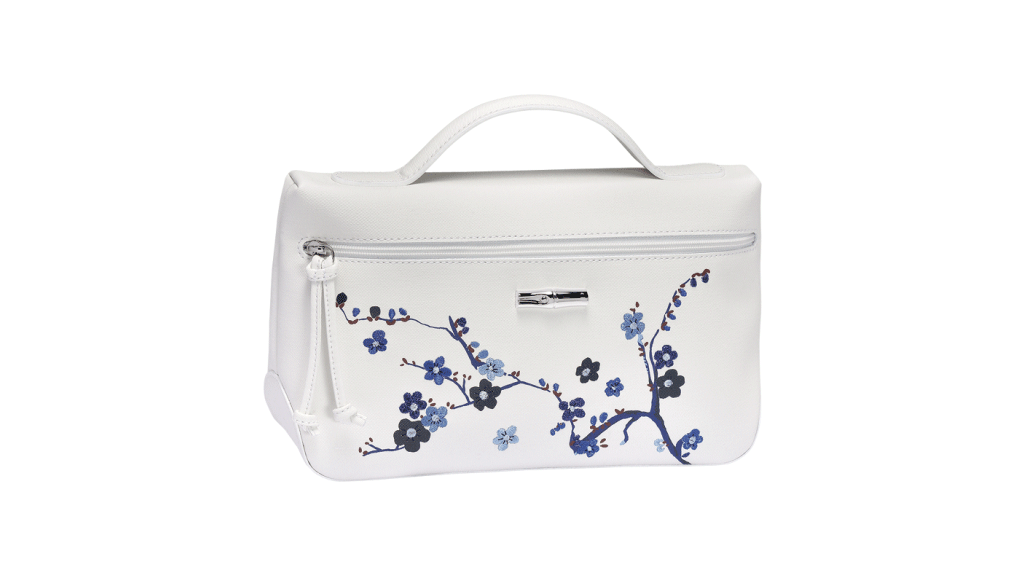 As an alternative to pervasive cherry blossom pink, opt for a crisp white clutch with delicate navy flowers; Roseau Sakura clutch, $315 at Longchamp.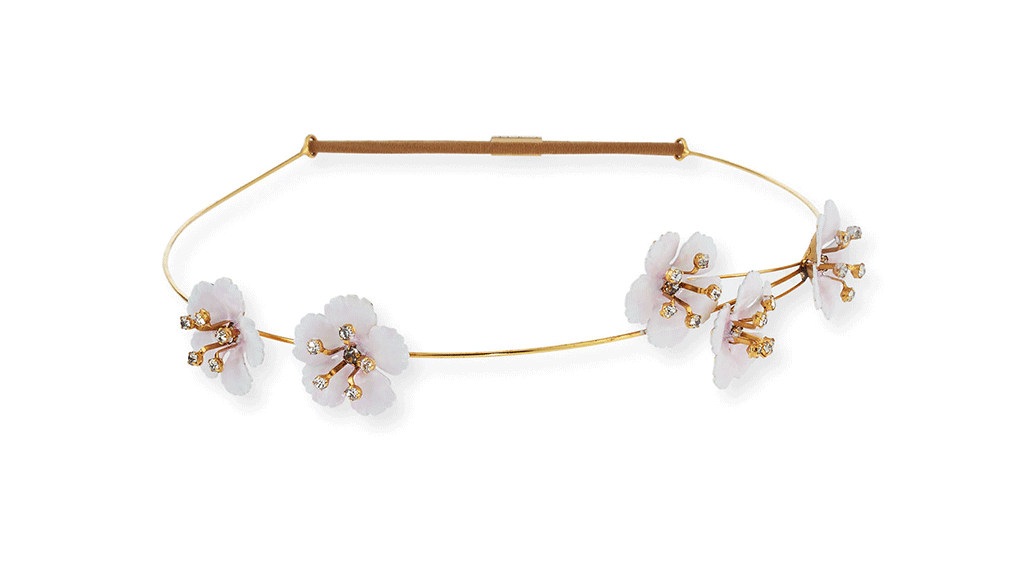 A headpiece fit for a true boho princess; Jennifer Behr blossom floral bandeau headband in Cherry, $450 at Neiman Marcus.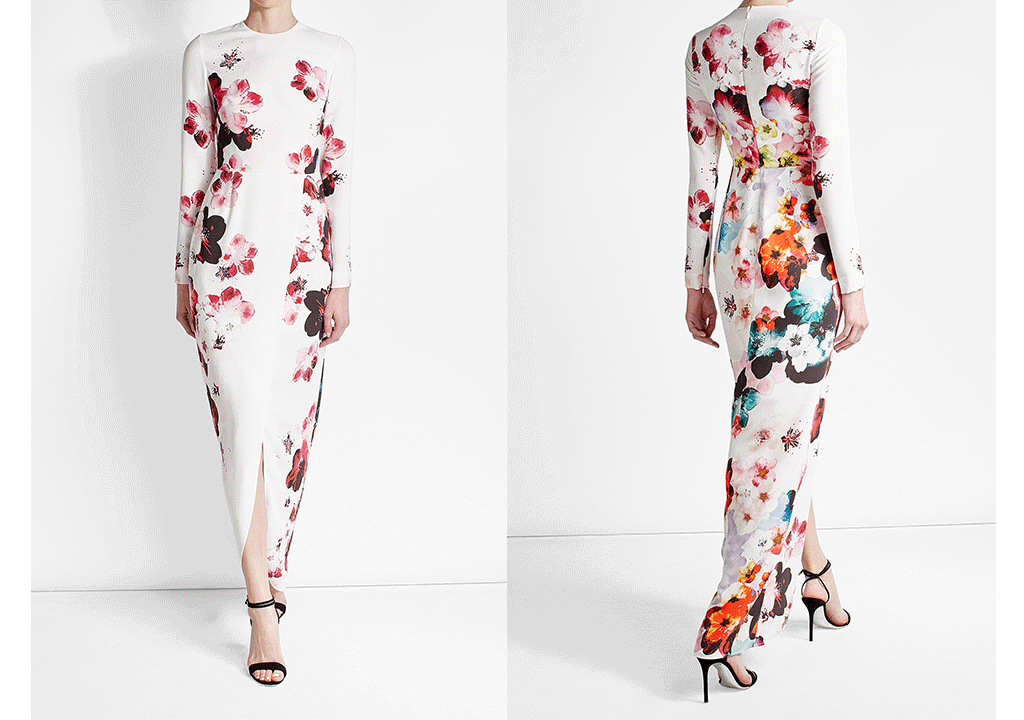 The season starts with a few small buds and before you know it, it's peak bloom. A stunning silk gown takes the pink-and-white motif and adds a splash of color; Elie Saab printed gown, $3,400 at Stylebop.