1. "Foon Sham: Escape"
American University Museum at the Katzen Arts center, April 1–August 13
Two tunnels—one 62 feet long, the other 36 feet high—constructed by master sculptor Foon Sham symbolize the plight of immigrants and refugees. Viewers can walk through the installation, a shadowy passage of asymmetrical wooden slats designed to evoke a flight from confinement and the crossing of treacherous borders. Free.
2–8. World War I Centennial Events
Various events, April 6–January 2019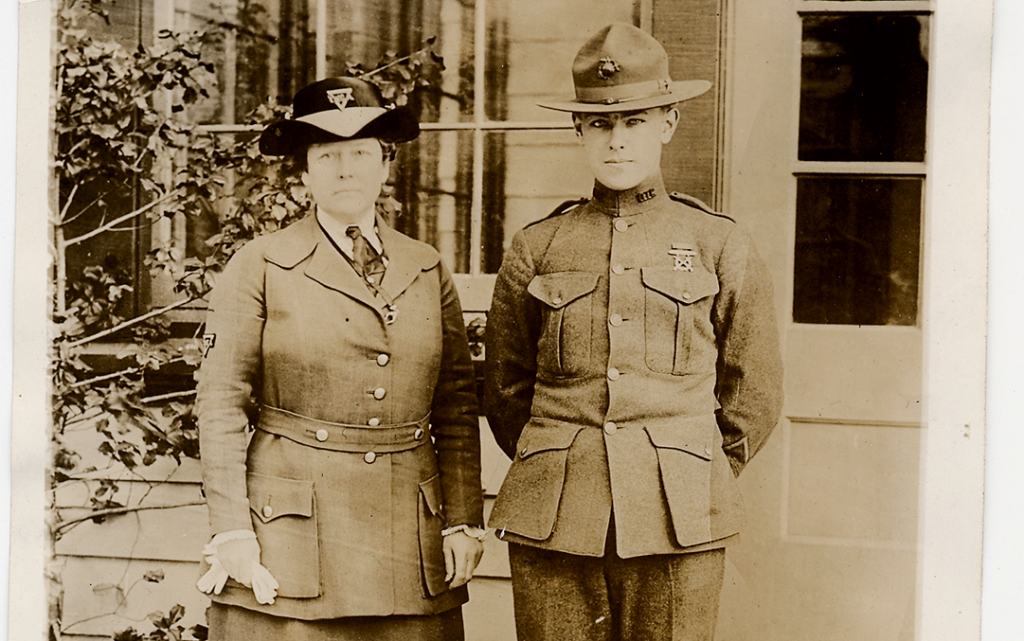 Few Americans today grapple with why the US declared war on Germany on April 6, 1917. A hundred years later, maybe it's time to settle the issue. US troops' experience on the Western Front was as scarring as it was for the Europeans who'd spent nearly three years in World War I's meat grinder, and while the war helped make the US a superpower, it was quickly overshadowed by the much clearer-cut world war that followed two decades later. This month, a number of events aim to help us figure out just what we were doing "over there."
History
"Modern Medicine and the Great War," "Uniformed Women and the Great War" (above), and "Gen. John J. Pershing and World War I," National Museum of American History, April 6–January 2019
The Smithsonian drills into three historical topics on WWI, including advances in battlefield medicine; how women's participation in the war effort coincided with the fight for suffrage; and General "Black Jack" Pershing, through a re-creation of his office.
"The Great Crusade: World War I and the Legacy of the American Revolution," Society of the Cincinnati, April 7–September 17
An exploration of the connections between America's war for independence and its first global conflict, via cultural artifacts. Free.
Art
"Artist Soldiers," National Air and Space Museum, April 6–November 11, 2018
The war inspired art by John Singer Sargent and Georgia O'Keeffe, but soldiers on the lines created lasting work as well.
Film
Hell's Angels, National Air and Space Museum, April 21
Howard Hughes took three years to shoot his 1930 aviation epic about the war, which employed 137 pilots in its climactic battle scene. Free.
Etc.
"My Fellow Soldiers: Letters From World War I," National Postal Museum, April 6, 2017–November 29, 2018
Letters from citizens and soldiers, including General Pershing, give first-person perspectives on the astonishing demands of war.
9. "The Face of Battle: Americans at War, 9/11 to Now"
National Portrait Gallery, April 7–January 28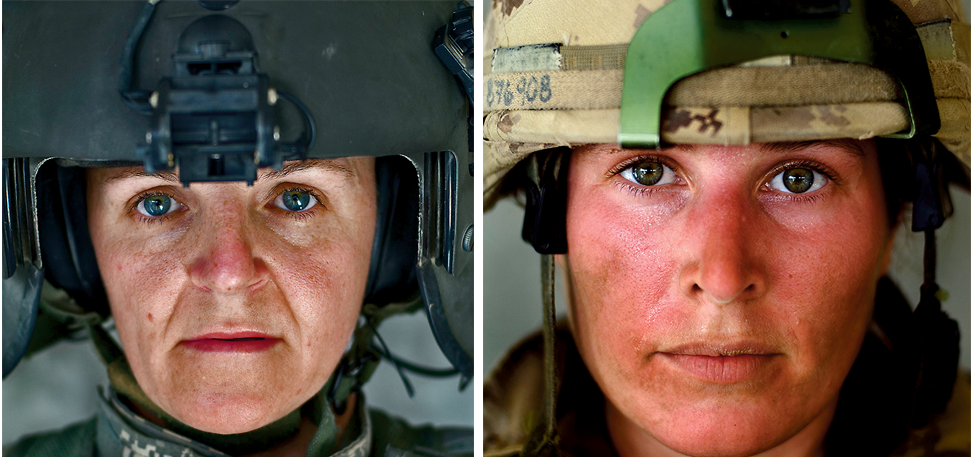 In the 16 years since September 11, the wars America is still fighting have become almost routine, faded into the background of daily life. This exhibit seeks to remind us of the human costs of this continual combat by focusing on the individual men and women who fight and die overseas to this day. Using photographs, paintings, sculptures, and more, it provides glimpses—from casual to haunting—into the lives of soldiers, before the battlefield and after. Above, images from Louie Palu's series "The Fighting Season." Free.
10. Septime Webre's Next Act: Halcyon Stage
Various events, April 8–April 29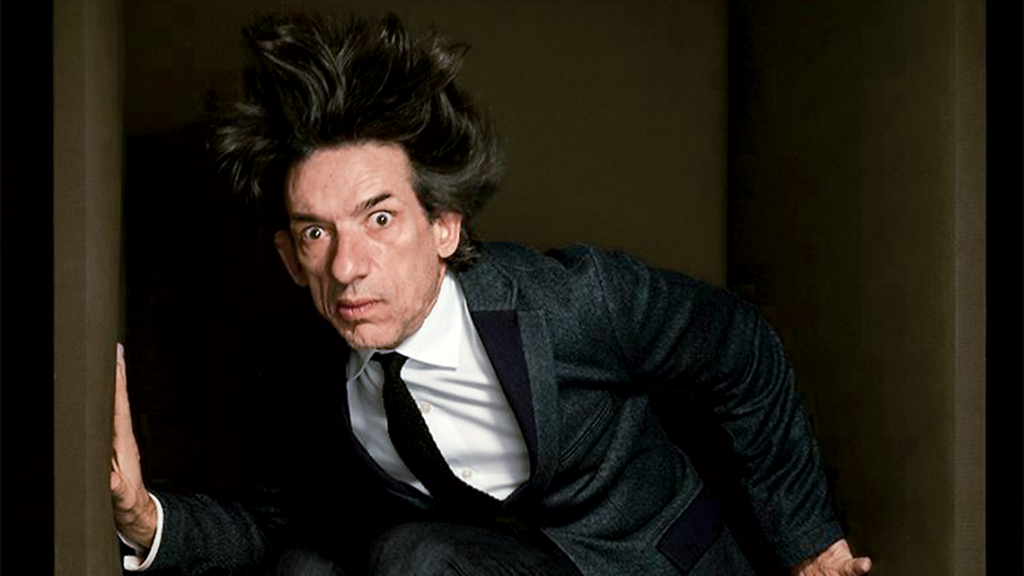 It was inevitable that Septime Webre, who stepped down as artistic director of the Washington Ballet in June, would be back on the local arts scene soon. Earlier this year, he launched Halcyon Stage, a program that hosts performances at Georgetown's historic Halcyon House—once a go-to place for 19th-century socialites—and will partner with Union Market for "guerrilla-style" performances. Webre spoke with Washingtonian about his new arts initiative and its packed April calendar.
How did you come up with the idea for Halcyon Stage?
The concept grew organically from the mission of Halcyon [the nonprofit parent of Halcyon Stage] to catalyze emerging creatives who are seeking a better world. We're all about building community, so all of our programs will have two things: a fun social element—it'll always feel like a party—and deep community engagement or educational programming built around each event to engage DC youth in the creative process.
What kinds of people and performances are a fit for it?
In planning the program, sometimes I have felt like a kid in a candy shop—creativity presents itself in so many ways, and the possibilities are endless. But I've tried to be pretty strict in developing threads of programming that will at once be exciting, engaging, and sexy, and also unique in the DC cultural landscape.
Do you plan on performing there yourself?
I hung up my ballet slippers years ago, but I will be directing Philip Glass's opera The Fall of the House of Usher—based on the Edgar Allan Poe story—in June, and I will also host the no-hold-barred conversation series, New Creatives Conversations. We launched that series with acclaimed ballerina Misty Copeland this winter and had a terrific time.
Tell us about the April events.
We launch a progressive hip-hop-themed House Party [April 8]. We also launch our Cabaret Series with performance artist Joey Arias channeling Billie Holiday [April 29], NPR's All Things Considered cohost and Pink Martini vocalist Ari Shapiro [April 22], and singer E. Faye Butler, who's got the chops to blow the roof off of any gin joint [April 15]. And film, stage, literary icon, and general badass John Waters will talk turkey about the need to be unafraid of chaos [April 28]. It'll be a dizzying month.
11. Washington Valor Opening Game
Verizon Center, April 7
You'd be forgiven for scoffing at DC's newest team, the Washington Valor—or for confusing the league it's joining, the Arena Football League, with Vince McMahon's disastrous XFL or the maligned '80s NFL competitor that was the United States Football League (former owner of that confederacy's New Jersey Generals: our current President). But rest assured, some of the biggest boosters of DC sports are trying to make arena football a thing here. Before their Verizon Center debut ($10 to $155), here's our explainer about the team, the players, and the appropriate time to cheer for a drop-kick double-point touchdown bonus (yes, that's a thing, too).
What's the difference between arena football and the NFL?
The basics are similar enough: four downs to advance the ball ten yards, the same scoring mechanics for touchdowns, field goals, and safeties. But the resemblance ends there. Arena football is eight-on-eight and played on a tiny indoor padded field 85 feet wide and 50 yards long, making for fast, high-scoring games. And it wouldn't be the AFL with-out an extra point for using a drop kick instead of a place kick on field goals and post-touchdown conversions. Also, no punting—on fourth down, a team can attempt either a first down, a touchdown, or a field goal.
Who are our star players?
Well, the biggest name is probably the guy in the owner's box—Ted Leonsis, the emperor of local sports, who also runs the Capitals, Wizards, and Mystics. On the field, we've got Tracy Belton, 2016's AFL Defensive Player of the Year, who had 90 tackles and nine interceptions last year with the Philadelphia Soul. He'll join veteran receiver Mike Washington, who has racked up a whopping 141 touchdowns in his seven years in the AFL.
What can we expect of the first season?
Who knows—maybe a better playoff chance than the Redskins'? The AFL is the smallest it's been since 1989, but we're not the only new team this year. Also joining the league—and also owned by Leonsis—is the Baltimore Brigade, who play at Royal Farms Arena. They're our opponent on opening day, potentially creating a new local sports rivalry. They also have a dumb name.
12. "Inventing Utamaro"
Arthur M. Sackler Gallery, April 8–July 9
After being lost for nearly 70 years, "Snow at Fukagawa," a large-scale painting by the mysterious Japanese artist Kitagawa Utamaro, resurfaced in 2014. This exhibit marks the first time in almost 150 years that the work is reunited with two companion pieces by Utamaro (one is at right), each depicting an escape from reality in 18th-century Tokyo's pleasure quarter.
13. Anacostia River Festival
Anacostia Park, April 9
This year, the Anacostia River Festival focuses on bikes—tuneups, safety classes, even a parade for showing off your cycle. For those not on two wheels, it's your quintessential spring fete, with lawn games, canoe rides on the Anacostia, and entertainment drawing from Southeast DC's arts-and-music scene.
14. A Conversation with Alec Baldwin
Lisner Auditorium, April 12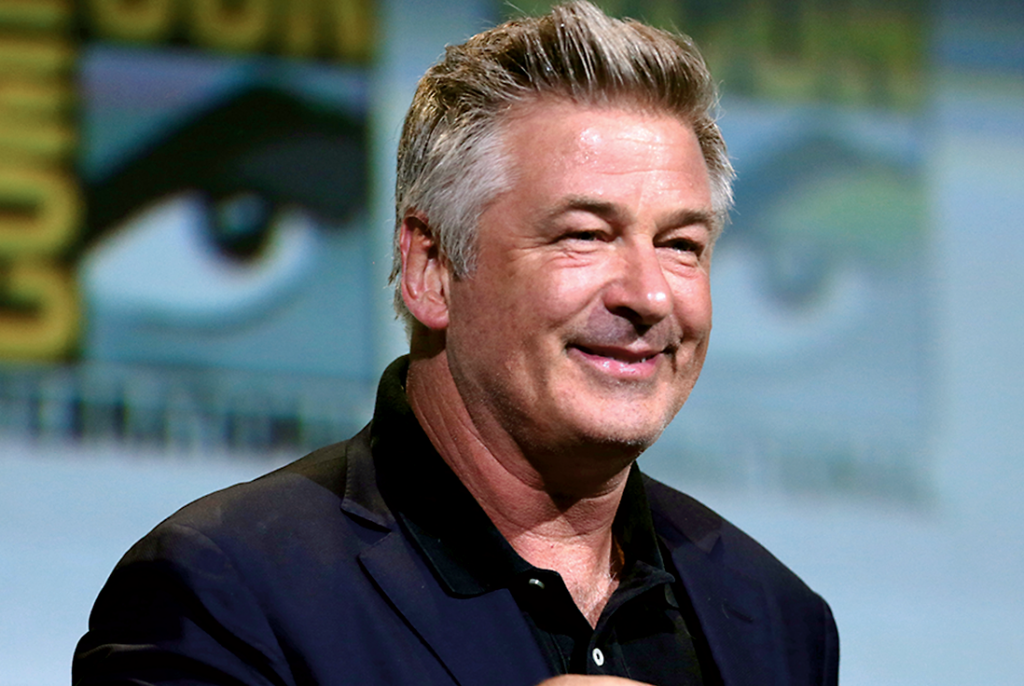 The man who made Saturday Night Live great again with his Trump impression is releasing a memoir, Nevertheless, and returning to his alma mater, George Washington University, for a conversation with Arena Stage's Molly Smith. Up for discussion: his life and career, from studying poli-sci at GW to playing Jack Donaghy on 30 Rock, with forays into less glamorous details, such as his struggles with drug and alcohol addiction. $55 (including book).
15. Veep Season-six Premiere
HBO, April 16
Last season's finale left viewers on a cliff wondering how former President Selina Meyer (Julia Louis-Dreyfus) would pick up the pieces after her electoral defeat. But the bigger question seems to be how the show can possibly satirize and shock Washington any more than our political reality already has.
16. Ballet Across America
Kennedy Center, April 17–23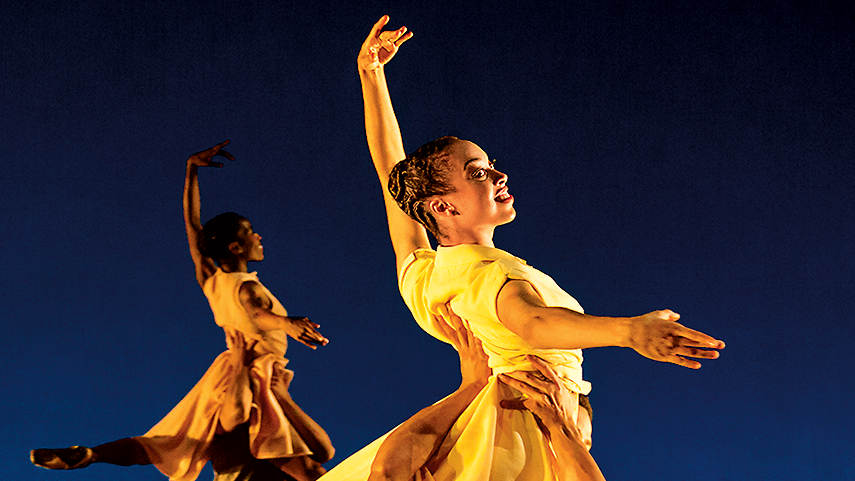 Two of the biggest names in dance—American Ballet Theatre's Misty Copeland and New York City Ballet's Justin Peck—curate innovative programs with a roster of visiting companies for this weeklong festival. Featuring an homage to David Bowie by Complexions Contemporary Ballet as well as performances by the Joffrey Ballet and choreographer Jeremy McQueen's Black Iris Project (left), among others, Copeland and Peck's selections explore themes related to both dance's past—as part of the KenCen's centennial recognition of JFK—and its future. $29 to $99.
17. Fun Home
National Theatre, April 18–May 13
Lauded as groundbreaking during its Broadway run, the winner of the 2015 Tony Award for best musical is making its Washington debut. Based on Alison Bechdel's graphic-novel-style memoir, it's a coming-of-age musical about the cartoonist's journey from a ten-year-old navigating a complicated relationship with her father to a college student grappling with her sexuality and on to adulthood. $28 to $98.
18. Aimee Mann
Lincoln Theatre, April 20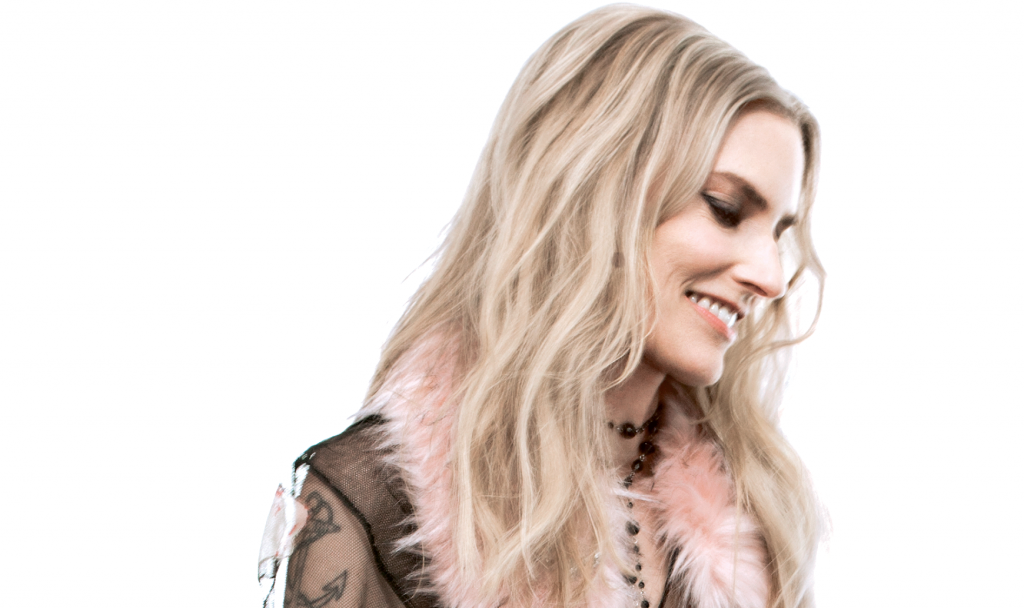 It was probably inevitable for Mann to release an album called Mental Illness. For decades, she's written razor-sharp songs filled with characters suffering from depression, anxiety, or existential crises that would make Sartre proud. The Virginia native offers a night of melodic angst from her new record as well as songs harking back to her days with the '80s new-wave band 'Til Tuesday. Singer/songwriter Jonathan Coulton opens. $45.
19. Filmfest DC
Various Venues, April 20–30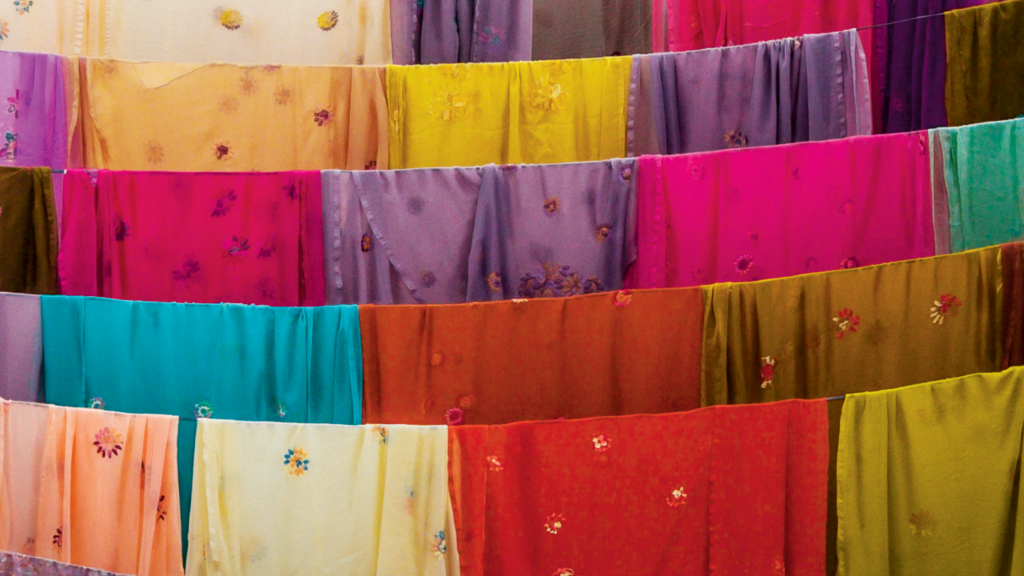 The 31st edition of this festival offers dozens of diverse and award-winning international films. Among the selections are an Argentinean thriller about a solitary, paraplegic engineer who catches on to a bank robbery plot and a French-Belgian slapstick romance about an elderly aunt gone missing in Paris. $13 to $14 per film.
20. Sarah Silverman
MGM National Harbor, April 22
In the midst of last year's election, this merciless comedian dressed as Hitler during a visit to Conan O'Brien's show to make the case that comparisons with Donald Trump were unfair to the Nazi leader. Always gleeful in the outrage she incites, Silverman appears here in her first Washington show since the target of her ire took the oath of office—so yeah, this should be a rollicking night. $59.50 to $85.
21. Killers of the Flower Moon by David Grann
Politics and Prose, April 24
In the 1920s, members of the Osage Indian Nation in Oklahoma were some of the wealthiest people in the world after oil was found beneath their land. Then they started getting murdered. At this event, Grann, a New Yorker staff writer, discusses his book about the little-known historical conspiracy, which became one of the first major homicide cases under J. Edgar Hoover's newly created FBI. Free.
22. Macbeth
Shakespeare Theatre Company, April 25–May 28
The Bard's epic of ambition and betrayal gets a contemporary, politically charged retelling from director Liesl Tommy, proving just how much of this bloody tale of toil and trouble relates to our capital city. $44 to $118.
23. The Black Penguin by Andrew Evans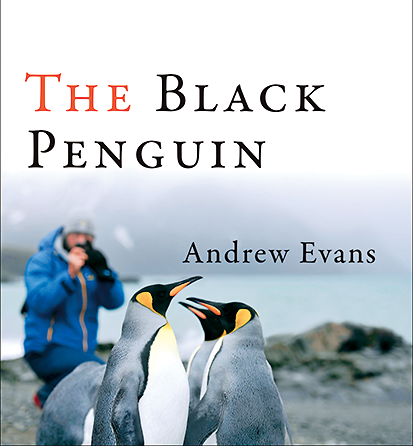 Shunned by his Mormon family and church for being gay, National Geographic reporter Andrew Evans embarked on a 12,000-mile journey from his home in Washington to Antarctica. As only an epic road trip can offer, his 14-country expedition—chronicled in this new book—became a personal odyssey into questions of faith and family, while taking readers to some of the most magnificent landscapes Earth has to offer.
This article appears in the April 2017 issue of Washingtonian.