These twenty- and thirtysomethings are already shaping local politics, business, the arts, and other industries. Here are names you should know now—because they'll be part of the conversation for years to come.
39, Founder, Greater Greater Washington
Alpert moved here with his attorney wife in 2007 and found himself flummoxed by the city's 1950s-style approach to zoning—and the lack of voices criticizing that approach. The former Google employee founded Greater Greater Washington, a roiling online community of urbanists that advocates for vibrant neighborhoods. Alpert's advocacy has made him a lightning rod for folks who favor easier parking and less big-city density, but its point of view has increasingly become policy.
Best advice: "Work on the most important thing you can. You can end up spending time on a lot of things, but focus on what's most important." Paraphrased from Jonathan Rosenberg, former Google VP of product.
33, Cofounder, Echelon Insights
Even with Donald Trump's win in last year's election, Anderson—whose polling firm advises clients on how to reach younger audiences—will remind you that the President won only 37 percent of voters under 30, continuing a pattern she says should alarm her fellow GOPers. "Republicans are continuing to do badly with the millennial generation," she says. "The long game is to hang onto the voters who voted for Trump because they wanted something different, but find a way to empower people who have not felt included in Trump's message."
Her first job: "Running the tram on the King Kong ride at Universal Studios Orlando. I had to get all the guests onto the ride and then take them on a tour through a destroyed Manhattan and a confrontation with a 50-foot-tall robotic ape. Great summer job for a high-schooler."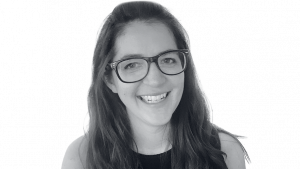 38, Publisher, Vox Media
Bell was the Washington Post's digital-platforms director, bridging the paper's content with social media, before she was part of the exodus that led to the creation of the explanatory-journalism site Vox.com. She was promoted to her current role in July, putting her in charge of the flagship site as well as SB Nation, Eater, Curbed, and the tech blogs Recode and the Verge. Today Vox Media is valued at more than $1 billion and attracts about 800 million page views a month.
On failure: "I find it wise to fail at one thing every day. It's the best way to learn."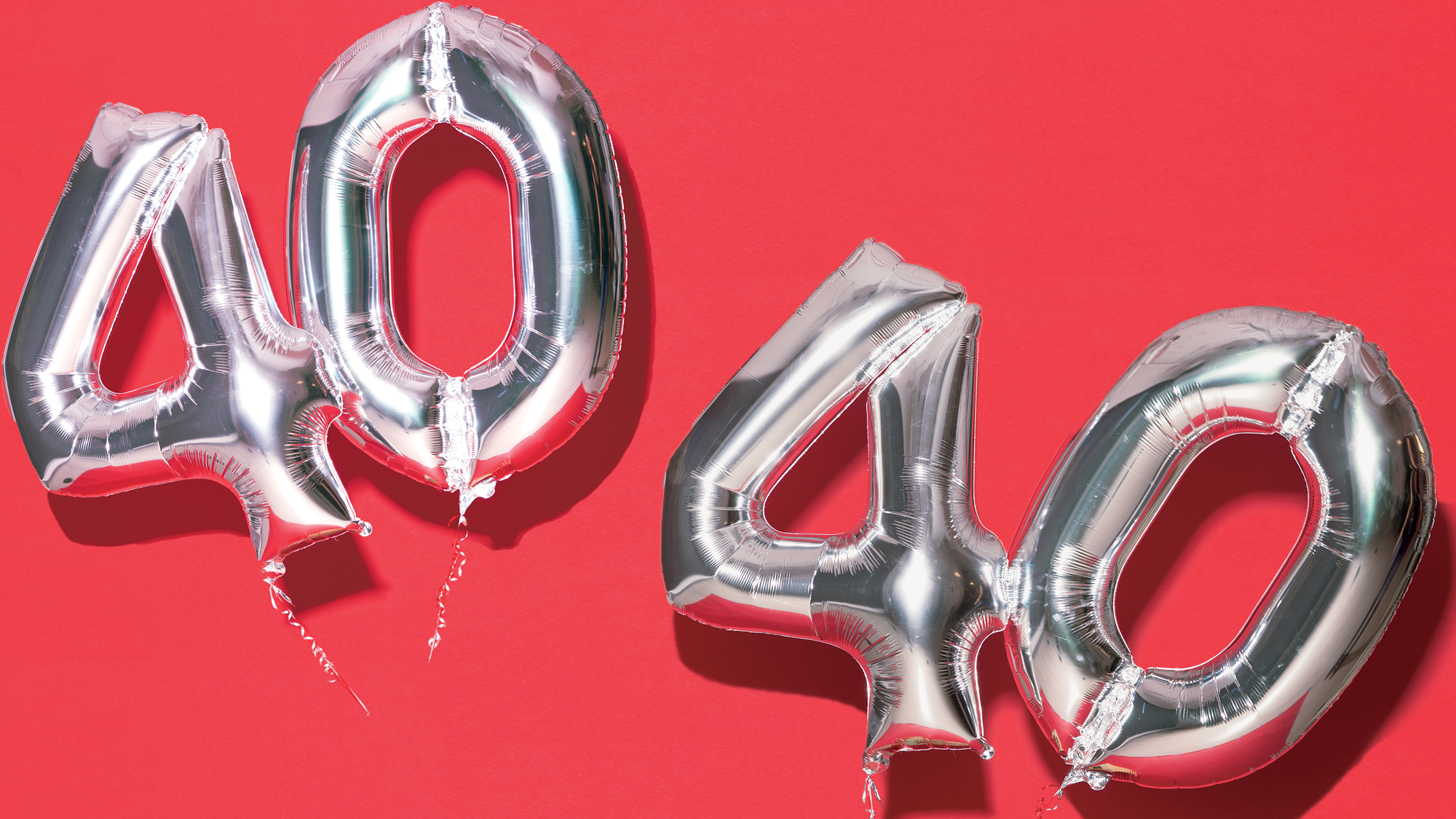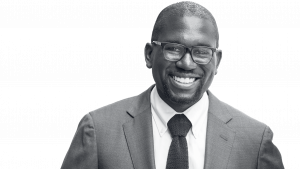 29, Chief political correspondent, Slate
With work that careens between political reporting and meditations on race and history, Bouie went from newbie writing fellow at the American Prospect in 2010 to high-profile observer of the 2016 election. (A staffer at Slate, he also pops up on CBS's Face the Nation and talks to some 158,000 followers on Twitter.) We might see more of him in the Trump years. Among other things, Bouie's writing is infused with a sense of tragedy, that history can go backward as well as forward, which is likely to resonate in liberal Washington.
About his job: "It involves way more reading and having conversations with people than it does writing or having opinions."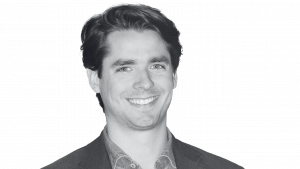 32, Cofounder and COO, Pacify Health
You wouldn't peg a single guy in his thirties as having an interest in breastfeeding, but George Brandes and his cofounder, Ben Lundin, have made it their mission to improve breastfeeding and minimize medical woes for new moms. The pair launched Pacify—an app that allows subscribers to voice- or video-call nurses, dietitians, and lactation consultants in seconds—in the summer of 2015. Pacify also teamed up with the DC Department of Health's nutrition program for women and infants to provide the resource for free to low-income mothers.
What keeps him up at night: "Pacify keeps me up—literally. I like to have a feel for the calls coming in, so I keep the app on. Moms and dads call us in the middle of the night, and I hear every ping. It makes me grateful for our providers."
38, Partner, WilmerHale
It would have been easy for Danielle Conley to stay at WilmerHale—one of DC's best-regarded firms—where she made partner at 34. Instead, she left for a top spot at the Department of Justice to focus on some of the most pressing legal problems of the day. Conley was at the forefront on police issues, convening groups of law-enforcement officials, civil-rights leaders, and community members to build trust and identify needed changes in policing practices. With the Obama administration over, Conley is back at WilmerHale in a leadership role, as cochair of the firm's civil-rights practice.
Best advice: "When I was a summer associate at Paul Weiss, I recall Jeh Johnson—then a partner at Paul Weiss [who would go on to lead the Department of Homeland Security under Obama]—telling me to never pick a job solely based on money. He encouraged me to not get trapped by 'golden handcuffs' because some of the most fulfilling jobs for lawyers are in the public sector. He was absolutely right."
34, Chef, Bad Saint
Filipino food wasn't very hip when Tom Cunanan was growing up. Friends would turn up their noses at dishes with offal and the smell of vinegar. Now the Southeast Asian cuisine couldn't be cooler, and Cunanan's cooking at Bad Saint is a big reason why. In his second executive-chef position, the 34-year-old is drawing national attention for his funky, pungent dishes. Just be prepared to wait in a long line to taste them.
On success: "When Filipino grandmas come in and I see them smiling because their food is being recognized."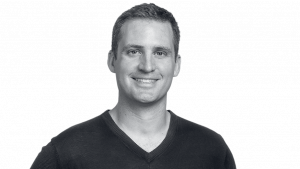 38, CEO, Ditto Residential
Look around Washington and you'll see a lot of construction sites emblazoned with names like Douglas and Abdo, the area's reigning megadevelopers. You'll also see an increasing number of signs with Martin Ditto's last name. In eight years, the alum of former DC mayor Anthony Williams's administration has risen from house-flipper to serious developer. He has projects under way in some of the District's most exciting neighborhoods, including a 70,000-square-foot apartment/retail building near Union Market and the redevelopment of Capitol Hill's historic Buchanan School into 41 condos.
On failure: "Almost all my failures are a result of putting too much emphasis on following convention."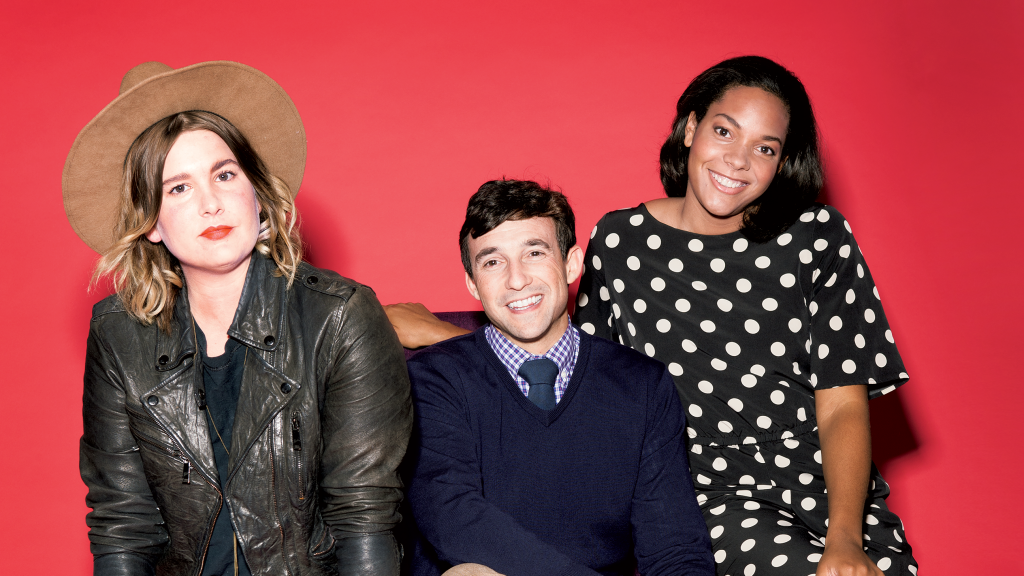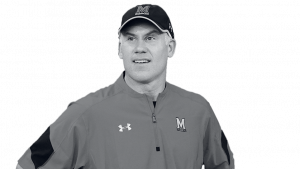 39, Head football coach, University of Maryland Terrapins
While Durkin's work at Stanford and the University of Michigan got him the head-coach position at Maryland, despite being the youngest in the conference, his unconventional approach—spending the night in the dorms during football camp alongside his players and hiring former head coaches onto his staff—is what will make him a success in it.
About his job: "Our goal is to bring in student athletes who will graduate with meaningful degrees and be prepared for life after football. We spend as much time teaching them about life as how to be good men."
36, Montgomery County Planning Board
After moving from Venezuela to Langley Park at 16, Fani-Gonzalez watched her mother work three jobs to make ends meet. "If not for affordable housing, things would have been difficult for us," she says. Since becoming the first Latino and the first millennial appoint-ed to the five-member Montgomery County Planning Board in 2014, Fani-Gonzalez has pushed to get as much affordable housing—and as many transportation options to that housing—as possible into the county's master plan.
First job: "Housekeeping with my mom when I was a teenager. I learned some serious time-management skills, from calculating the exact time for each of the three buses we had to take from Langley Park to Chevy Chase to cleaning a house effectively and catching all three buses back home."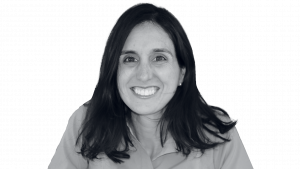 37, Executive director, Ayuda
After eight years providing immigration-law assistance at the DC nonprofit Ayuda, Fitzgerald was named executive director in July. Her care for the immigrant community long predates her new gig—it started in grade school when she was an "ambassador" for Spanish-speaking kids. In her current role, Fitzgerald sees Ayuda's mission as more important than ever: "The immigrant community is scared right now and needs good information from sources they can trust."
Best advice: "The best advice I received was not spoken—it was modeled. My father worked as a psychologist for the mentally ill at Saint Elizabeths. My mother, a Colombian immigrant, was a social worker at a school with a large Latino immigrant population. My parents instilled the values that led me to my work."
31, Music director, American Pops Orchestra
His musical career started at age 13 when he became his church's pianist for weekly services and special events. Today Frazier is still a pianist, but he has expanded his repertoire as founder and music director of the American Pops Orchestra, now in its second season; founder of the National Broadway Chorus, which has performed with Kevin Spacey and at the Kennedy Center; artistic director of the performance production company Nouveau Productions; and artist in residence with the DC Youth Orchestra.
Best advice: "I've had the pleasure of working with the legendary Chita Rivera several times, and I vividly remember her advice: 'Come prepared, and wear your own shoes.' To me, that says it all. Come fully ready to go, but always stay true to yourself."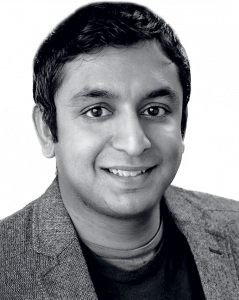 36, Chief marketing officer, WeddingWire
Ganguly is one of the four founders who started this wedding-industry tech company a decade ago. Since then, WeddingWire ballooned from that quartet to more than 850. The site also draws 120 million annual visits—not easy when the target demographic of engaged couples turns over every 12 to 16 months.
On success: "My definition of success is the same as that of hockey legend Wayne Gretzky. He said, 'A good hockey player plays where the puck is. A great hockey player plays where the puck is going to be.' "
26, Cofounder, Pop! Wed Co.
Wedding imagery on Pinterest and Instagram mostly looks the same: pink, airy, and heterosexual. As the event planner and photographer behind this pop-up wedding company—which she founded in 2013 with her husband, Steven, and which has done more than 125 weddings so far—Gaudaen proves nuptial bliss is more diverse, by flooding our feeds with the grins of interracial newlyweds, mohawked duos, and same-sex couples exchanging vows in vintage furniture stores and art museums and in front of graphic murals.
What keeps her up at night: "The night before a wedding, our couples getting married the next day are on my mind—how excited and nervous they probably are. I try to send positive vibes in my brain—or sometimes an e-mail with lots of smiley faces."
36, Lead pastor, District Church
The church he started with his wife in their Columbia Heights living room in 2010 has grown from a congregation of ten to two parishes of 750. In the meantime, DC127—a nonprofit he founded to recruit foster and adoptive parents—has partnered with 15 local churches working toward a goal of seeing more parents waiting for foster children than kids awaiting a good home.
What keeps him up at night: "I often stay up dreaming about how local churches like ours can birth and expand citywide social ministries that will impact the future of Washington. Dickens called DC a city of 'magnificent intentions.' I'm hoping that changes to us being known as a city of magnificent solutions."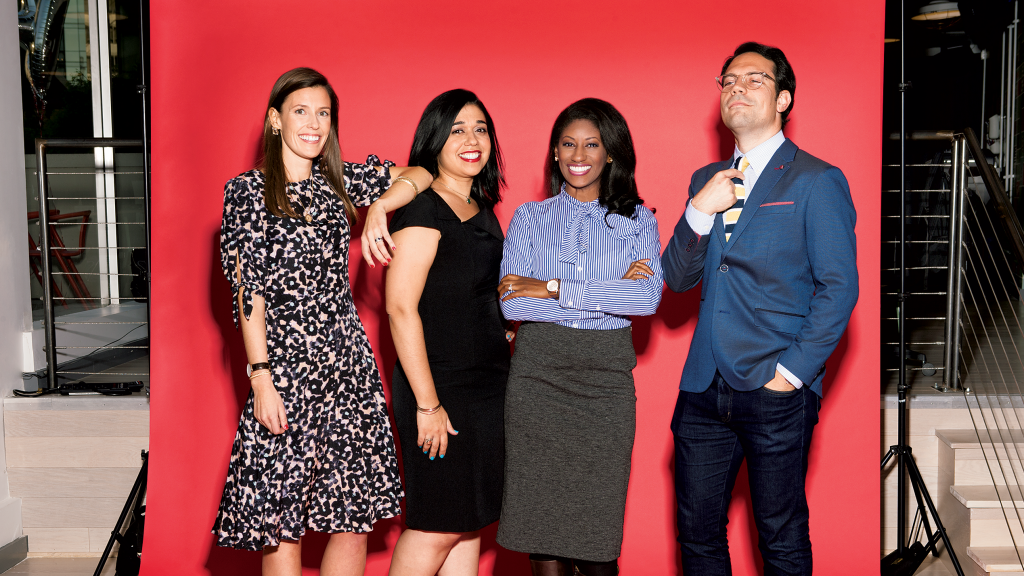 30, Cofounder, Tuckernuck
As one of three founders of Tuckernuck, an online resource for all-American fashion, Grayson is a key part of this local retail success story. At a time when other boutiques are closing, Tuckernuck recently opened its first brick-and-mortar in Georgetown—which it hopes will be the first of several—just blocks from where the online retailer was founded in 2012.
About her job: "Retail is a tough business that requires both creative and analytical minds. While picking the product might be 'fun' and traveling to gorgeous destinations for photo shoots is a dream, most people have no idea how much of a logistics game this is."
25, Special assistant to the President
In three years, Hahn has cemented her status as a conservative-media fixture, working as a producer for radio host Laura Ingraham, then jumping to Breitbart News. There, Hahn took a scorched-earth approach to House speaker Paul Ryan, at one point alleging he'd orchestrated a "months-long campaign to elect Hillary Clinton." Hahn became Steve Bannon's protégé, a status that helped her land a spot in Trump's inner circle.
On failure: "There are no failures, only setbacks."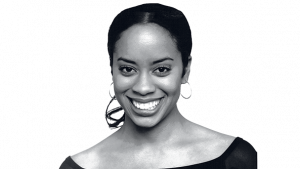 36, Performer and educator
Hernandez is an actor, dancer, choreographer, playwright, and self-described "B-girl" who fuses theater and hip-hop for packed houses. If you haven't heard of her, it might be because her target audience is a little younger. Hernandez is known for children's theater and, via her production company, B-Fly Entertainment, has taught workshops for 10,000-plus students across the US and here at home.
On failure: "I fail often, and I fall hard whenever I don't follow my gut instinct. It's disheartening when I start with such a strong vision and the end result is watered down in an effort to please everyone."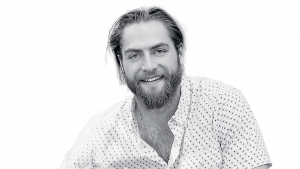 27, Goaltender, Washington Capitals
Last year's Vezina Trophy winner for best NHL goalie saw the Caps through to the quarterfinal round of the playoffs for a second year in a row. Not bad for a kid raised on Saskatchewan farmland, dreaming of taking to the ice. Outside the crease, it was the all-star's second year attending DC's Capital Pride Festival. In 2015, Holtby and his wife came as spectators to support the LGBT cause. Last year, he led members of the Caps delegation down the streets of his adopted hometown, draped in a rainbow flag.
Best advice: "The best piece of advice I've been given came from my dad. He told me, 'Don't have two bad games in a row.' "
31, Director, Fairfax County Public Library
Hudson's first job was at a library when she was 15—shelving books. Part of her new job is to shelve public perceptions of what a library is in the age of Kindle and short attention spans. Hudson will be at the helm of the Fairfax County library system, Virginia's largest, as it adapts to the current needs of residents—for example, bringing in 3D printers along with training on how to use them and creating a laptop lending program.
What keeps her up at night: "Planning how to spread our message wider and remind people that libraries are a strong and vital part of every community."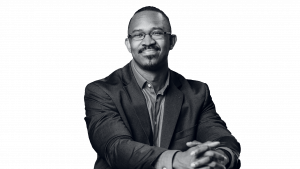 37, Host of "1A" on WAMU
In a particularly uncivil time, Johnson makes a near religion of polite conversation. He replaced broadcast legend Diane Rehm in January, and his show lives up to his early promise to "make sure people know that this is a safe space to be heard." Sounds like a squishy premise, but it makes Johnson an excellent interviewer.
Best advice: "My mother taught me that it's nice to be important, but it's far more important to be nice."
36, Editor, Washington Post Outlook section
Early in the Jeff Bezos era, the Post hired Kushner to launch PostEverything, an online opinion section that featured quick-hit pieces and webby headlines. (I'M A WHITE WOMAN WHO DATED A BLACK PANTHER, I COULD HAVE BEEN RACHEL DOLEZAL.) Purists sniffed, but within a year, the section's enormous traffic had proved out, and Kushner was running the venerable Outlook. Today the style he brought to the paper—first person, contrarian, fast—is increasingly the institutional style.
Best advice: "Read history. The people who run this town often don't know much about the forces that shaped them or the world around them. This advice was via Peter Beinart, Fareed Zakaria, and Ron Brownstein."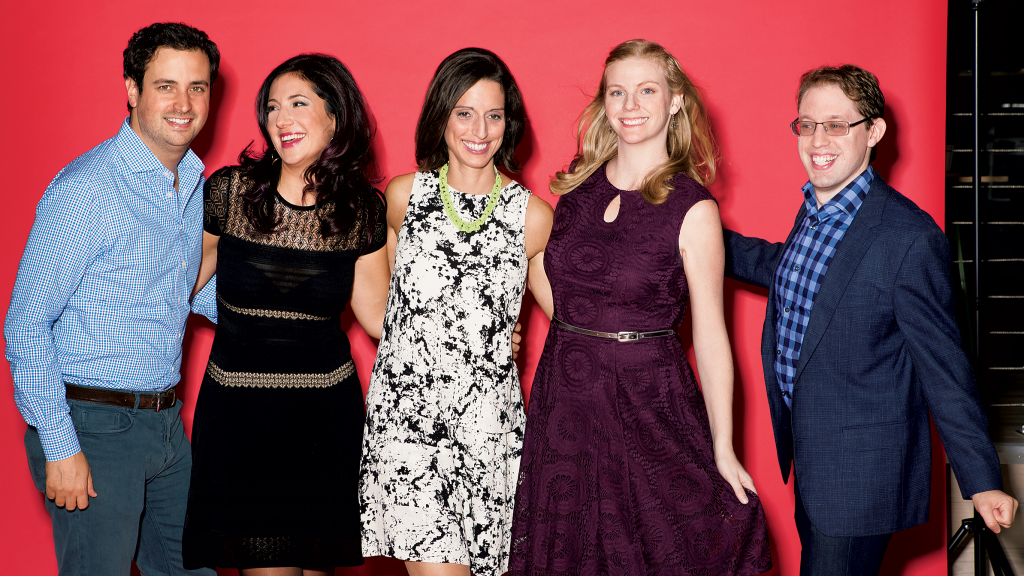 38, Assistant professor, Department of Radiation Oncology and Molecular Radiation Sciences at Johns Hopkins School of Medicine and Children's National Health System
Until recently, kids being treated for cancer at Children's who needed radiation therapy had to travel to other facilities that could buy and maintain the expensive equipment. Then in stepped Hopkins, partnering with Children's to bring a new wing for pediatric cancer patients to Sibley Memorial Hospital. Ladra, a radiation oncologist, was brought on last April to run the pediatric radiation-oncology program, providing greater convenience to children and families fighting cancer.
About his job: "Healing is as much about support as it is about medicine."
39, Editor, National Affairs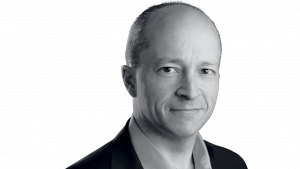 Levin, as editor of a small-circulation journal called National Affairs, was considered one of the most important conservative public intellectuals of the Obama years, the face of a right-leaning DC counter-establishment that wonkily worked up conservative alternatives to the prevailing liberal policies and sought ways to sell previously unpopular free-market nostrums such as austerity. As an adviser to GOP luminaries including Paul Ryan, he looked to be a major force next time the Republicans held the White House. Then things got complicated. Donald Trump's victory left "Never Trump" folks like Levin on the outside, where they'll take part in a very different conversation about the future of conservatism in political Washington.
Best advice: "When the world speeds up, you should slow down."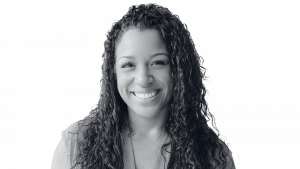 37, CEO, Generation Hope
A onetime teenage mom herself, Lewis says her mission to help teen parents finish college was personal when she launched Generation Hope in 2010. What started in her basement with zero funding has grown into a nonprofit with a $739,000 operating budget and six employees. They currently assist 87 local teenage mothers and fathers by providing them with tuition assistance, mentoring, and a support system.
First Job: "My first job was working as a cashier at Kmart in high school. I learned how important it is to treat everyone with respect. People are not always nice to cashiers, and I have never forgotten that. Say hello to the receptionist or janitor in the same way you would say hello to the CEO."
31, Campaign director, For Our Future PAC
A former Obama-admninistration aide, Lierman oversees a team of organizers pushing back against the Trump White House's agenda. She's also on the board of Run for Something, a new group trying to identify and recruit young progressives to seek office. Says Lierman: "As we're thinking about the future and how many people are engaging right now that haven't been involved before, that's where the focus and energy should be."
What keeps her up at night: "Work. Wine. Shondaland. Or some combination of the above."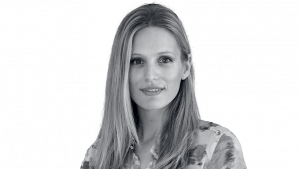 34, Owner, Lauren Liess & Co.
There are homes an interior designer has "done," and there are homes a designer has decorated to bring out the personalities of their inhabitants. Liess, who runs her business out of Great Falls, is an avid proponent of the latter. The result? Her work has been featured in nearly every national design magazine for the pared-back, organic aesthetic that takes Washington beyond the toile and Louis XV chairs that have dominated living rooms far too long.
About her job: "I think of designing interiors as more than 'shopping' for pretty things. It's helping someone create a lifestyle. Having a well-designed, thoughtful home really changes the way people live and feel about themselves."
39, Vice president and director of finance, PN Hoffman
Practically every mention of the Wharf includes its price tag—as in the Wharf, the $2-billion stretch of apartments, condos, hotels, shops, and restaurants rising along the Southwest DC waterfront. While developer Monty Hoffman had the vision for Washington's largest development, McAvoy deserves much of the credit for raising the capital to turn it into reality. A DC native who started at PN Hoffman as an intern, McAvoy has spent the better part of five years pitching banks on funding what amounts to a whole neighborhood.
Best advice: "Accept a job because of the person or people you will be working with and learning from, not the topic you will be working on."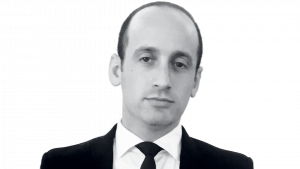 31, Assistant to the President and senior adviser to the President for policy
Just over a year ago, Miller was one of the many Republican spokesmen on Capitol Hill, where he worked as communications director for Senator Jeff Sessions. Now, as a chief confidant to President Trump, he's one of the most powerful players in the White House. Expect Miller's fingerprints on every executive order issued in the years to come, especially related to immigration.
What keeps him up at night: "We all work long hours, so getting to sleep is not an issue."
32, Partner, Revolution Growth
Give Morgan partial credit for that long line you just waited in to pick up a quinoa bowl at Sweetgreen. Morgan, who works at Steve Case's venture-capital firm, Revolution Growth, put a little bit of money into the salad chain after meeting its founders in 2009. Today he still advises the board of the ever-growing Sweetgreen and is also helping the logistics firm Optoro. He recently launched an investment fund of his own called the Radcliff Companies.
First job: "I co-owned a moonbounce company with one of my St. Albans classmates in high school."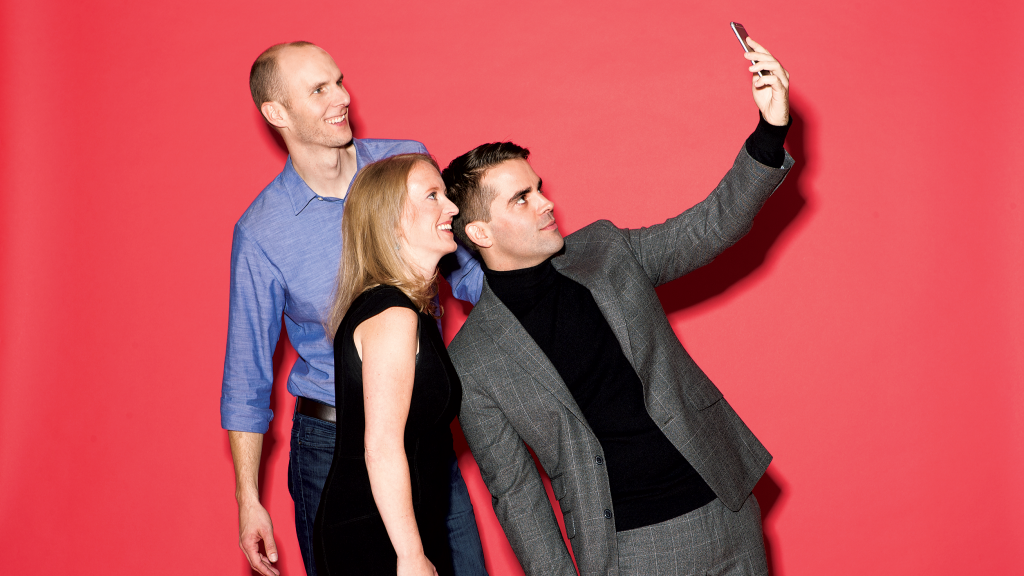 36, Partner, Kirkland & Ellis
When the plaintiffs in the campaign-finance case McCutcheon v. Federal Election Commission decided to switch lawyers, their first choice, former solicitor general Paul Clement, was unavailable. But his protégé, Murphy, had been deeply involved in the matter; Clement argued that she'd really be their best bet anyway. So at 33, Murphy made her Supreme Court debut in one of the highest-profile cases of the term—and won. She has since cemented her status as a Supreme Court star, particularly in the realm of conservative causes.
About her job: "People tend to assume that most lawyers are terribly cutthroat, but the Supreme Court bar is nothing like that. Opposing counsel are quite collegial, and attorneys who aren't even involved in a case frequently volunteer their time, just because everyone wants the court to get the best presentation of the issues possible."
39, Head coach, D.C. United
It's hard to remember pro soccer in Washington before Ben Olsen. He started as a midfielder for the Black-and-Red in '98 and was named assistant coach after announcing his retirement in 2009. At 33, he became the youngest boss the MLS had ever seen, and his team has reached the playoffs nearly every season since. Last year, he was as likely to make headlines for his candor as for his squad's stunning turnaround in the fall. "Generally being annoying throughout the game," the fan favorite told reporters who asked why the ref had ejected him from RFK during a nail biter.
Best advice: "From Dave Kasper, D.C. United general manager: 'Sometimes the player you're searching for is already in your locker room.' "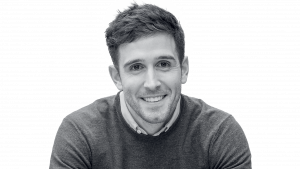 33, President, Ourisman Automotive Group
In 2010, at age 27, Chris Ourisman took over the family car business his great-grandfather had founded in 1921. Since then, he has made it more of a team versus separate dealerships—trying to empower each member to make decisions on the spot and helping each employee grow. This is not his great-grandfather's Chevrolet.
What Keeps him up at night: "The understanding that I never get today back."
37, Owner, Compass Rose
Plenty of restaurateurs open eateries that speak to their past. Previte built one that's both intensely personal and a reflection of the world. After traveling the globe with her husband, NPR Morning Edition cohost David Greene, she returned here in 2012 and couldn't find work, despite a master's degree in public policy and years in government. Today Compass Rose serves one of Washington's most eclectic and delicious menus of global street food, often to expats looking for a taste of home. Previte also is an inspiration for would-be career-changers.
First job: "I started working for my mom's catering business as soon as I could use a knife safely. But my first job outside of family businesses was running a concession stand at the summer basketball camps hosted by the university in my hometown of Ada, Ohio. I made a mean snow cone."
36, Executive director, Higher Achievement
"Nobody likes middle school," says Roboff. But, she says, it's second only to early childhood in terms of brain development. Roboff's group provides academic enrichment, mentorship, and homework help for more than 550 fifth-through-eighth-graders each year in its afterschool and summer programs. Some 90 percent of them get into a top DC high school, and 95 percent graduate, compared with 69 percent overall for District public students.
Best advice: "The best career advice I've ever received came from my mother. She said I'd be happiest doing work that's 'equal parts head and heart.' That's exactly what I have."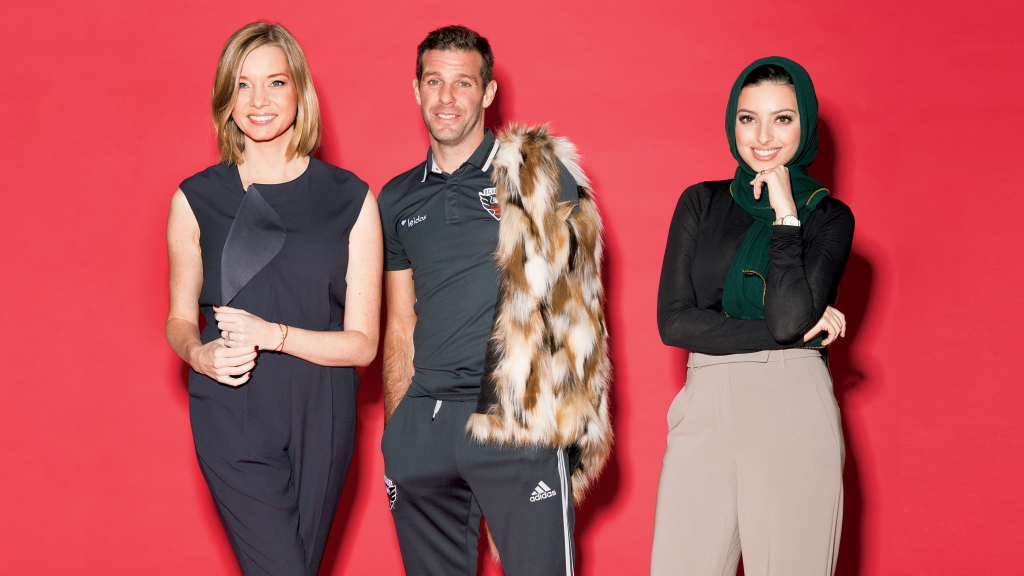 32, Strategy director, Lumina Foundation
For many Americans, a college degree goes hand in hand with thousands of dollars in student-loan debt. At this private foundation—which has an endowment of more than $1 billion, dedicated to improving higher education—Smith, a former Obama-administration official, spends her days trying to figure out how to lighten that financial load. Lumina's goal is to increase the proportion of Americans with "high-quality degrees, certificates and other credentials" to 60 percent, from its current 40 percent, by 2025. Smith is leading the push to make colleges more predictable and transparent in their pricing.
Best advice: "From Robert Shireman, former deputy undersecretary of Education: 'If someone doesn't understand what you're saying, try to do a better job explaining rather than assuming they are the one with the problem.' "
23, Anchor/producer, Newsy
In September, national media outlets celebrated Tagouri as the first Muslim woman to appear in Playboy wearing a hijab. Where Tagouri really hopes to make history someday is as the first hijab-wearing news anchor for a major TV network. She's currently at Newsy, a millennial-focused video news service. Her work shines a light on marginalized communities—including America's first Muslim-majority city (Hamtramck, Michigan) and a corrupt former mental institution in Laurel—and she has a Lisa Ling–like ability to ask tough questions without alienating her subjects.
On failure: "I think in the field that I am in, especially where people are constantly scrutinizing and criticizing you, it's important to stay focused on how 'failure' is actually the lesson that makes you stronger."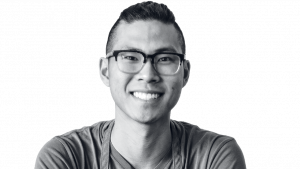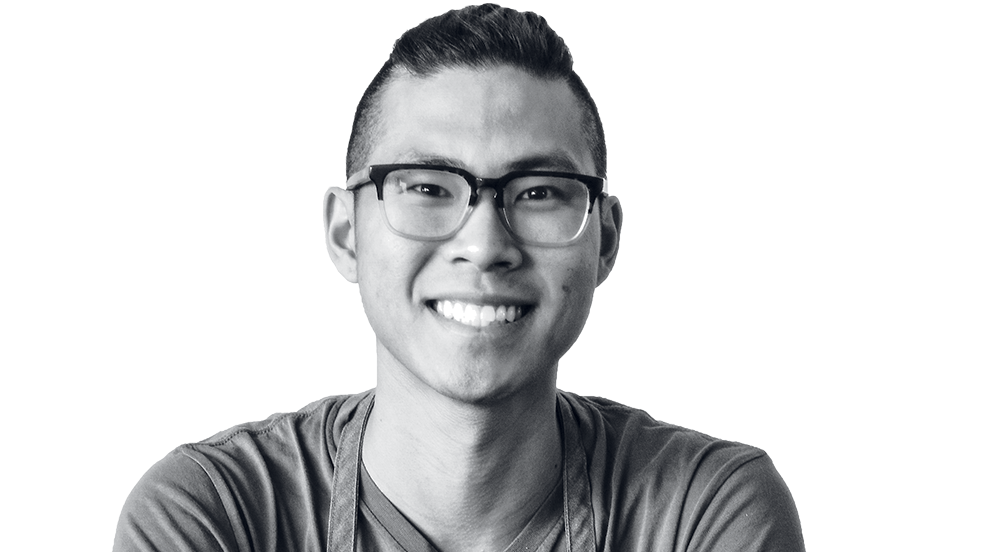 29, Chef/co-owner, Himitsu
At a time when many young chefs seek a fast track to fame, Kevin Tien has done it the old-fashioned way: working in kitchens since age 13. Both he and Himitsu co-owner/mixologist Carlie Steiner trained with masters—she at Barmini, he at Houston's Uchi and DC's Pineapple and Pearls. The hard work shows at their nouveau-Japanese gem in Petworth. Tien isn't afraid to push boundaries, mixing his Louisiana and Asian roots for crave-inducing innovations such as Peking duck with buttermilk biscuits—a talent that earned him a James Beard nod in the restaurant's first six months.
On Failure: "When I'm testing a new dish, sometimes it doesn't taste great the first time. The worst was making my own hot-mustard rub for a pork loin. But I always break everything down into little pieces. I like the approach of having many small wins until you get the result you want."
34, Founder, Nomad Yard Collective
DC's vintage scene evolved in fits and starts. Venn Frederic—a Sierra Leone–born immigrant whose fight for protective asylum in America saw her in and out of prison—became its reigning queen, overseeing the sprawling, aesthetically singular Nomad Yard Collectiv on New York Avenue, Northeast, as well as a shop in 14th Street's Mulebone restaurant. Through this, she emerged as an advocate for local creatives, helping lead the charge against turning the 411 building—home to Nomad Yard and other artist studios—into a boutique hotel. Though she lost the battle and her New York Avenue store, we expect she'll continue to fight the war for immigrants and makers in DC.
Best advice: "During a period of deep depression, one of my mentors offered me words that changed my paradigm. She said, 'Be a mountain climber. The very things that weight your spirit were given to you to master. These mountains that you are carrying you were only supposed to climb.' "
35, Founder, A Creative DC
The brains behind the Instagram feed A Creative DC—which shows a side of Washington that's worlds cooler than the way the rest of the country thinks of it—West has bolstered the city's creative economy in more ways than one. She helped launch the Made in DC program to promote locally produced goods, and when the rest of America started looking at the District as a swamp that needed draining, she started the hashtag #DCisReal to promote the city of Washington, rather than the institution, that only a local could know.
On failure: "Self-employment has a way of completely blurring the line between failure and success. Every time I've misjudged my personal bandwidth, it's been at the expense of work/life balance, but some of my biggest career and personal growth has come from taking things on that I probably should have said no to."
Photographs by April Greer
Hair and makeup by Kim Reyes
Shot on location at WeWork Dupont Circle
Headshot of Ditto by Kate Warren
Headshot of Levin by Moshe Zusman
Headshot of Liess by Helen Norman
All others courtesy of subjects
This article appears in the April 2017 issue of Washingtonian.