I confess, I may have been a terrible Washingtonian. In the 5½ years I lived in DC, I spent many a weekend escaping to Richmond for summer days along the James River and strolls through its cobblestone historic districts. The city had already lured a handful of my college friends, and eventually my weekend destination became my permanent home, too.
Timed right, an I-95 southbound drive from Washington should breeze by, a barely noticeable two or so hours and 100 miles, flanked in spots by trees, farmland, and the occasional riverside town. While the scenery you'll find along the way can be pleasing, it's the beauty of the River City you're after: 60-ish square miles of brick Colonial homes, parks and trail systems, a burgeoning arts district, and a booming craft-beer and dining scene.
You might not follow my lead and make a move, but you could follow in my footsteps, if only for a weekend.
What to Do
As often as I miss the Smithsonian, I'm thrilled by Richmond's museums. The Virginia Museum of Fine Arts (200 N. Boulevard; 804-340-1400), with its pristine marble halls and 35,000-piece collection, offers free entry to its ongoing exhibitions, including pre-Columbian artifacts, rare 20th-century works, and some seriously covetable Art Nouveau furniture. At the Edgar Allan Poe Museum (1914 E. Main St.; 804-648-5523), you can find the author and poet's manuscripts, trinkets, and even a lock of his hair, while both the Valentine (1015 E. Clay St.; 804-649-0711) and the Black History Museum and Cultural Center of Virginia (122 W. Leigh St.; 804-780-9093) examine the city's past with an eye to the future.
Now that the weather's warming, grab a bike from the Kickstand (3011 Water St.; 804-971-7585) or your running shoes and hit the trails—specifically, the Virginia Capital Trail's 52 miles of scenery and history, which lead all the way from Richmond to Williamsburg. If riding or running alongside the James doesn't get you close enough to the state's largest river, head to Riverside Outfitters (6834 Old Westham Rd.; 804-560-0068) for kayaking, tubing, paddleboarding, and whitewater-rafting excursions.
What to Eat
For those looking to dive into a different liquid, Scott's Addition is the heart of Richmond's craft-beer scene; the neighborhood is home to nearly ten breweries, cideries, and (yes) a meadery. Don't miss Veil Brewing Co. (1301 Roseneath Rd.; no phone), an IPA-forward outfit that uses a coolship—an open tank that catches airborne yeast for spontaneous fermentation—or Hardywood Park Craft Brewery (2408 Ownby La.; 804-420-2420), whose seasonal, barrel-aged, and limited-release beers became the benchmark for the city's brewing scene.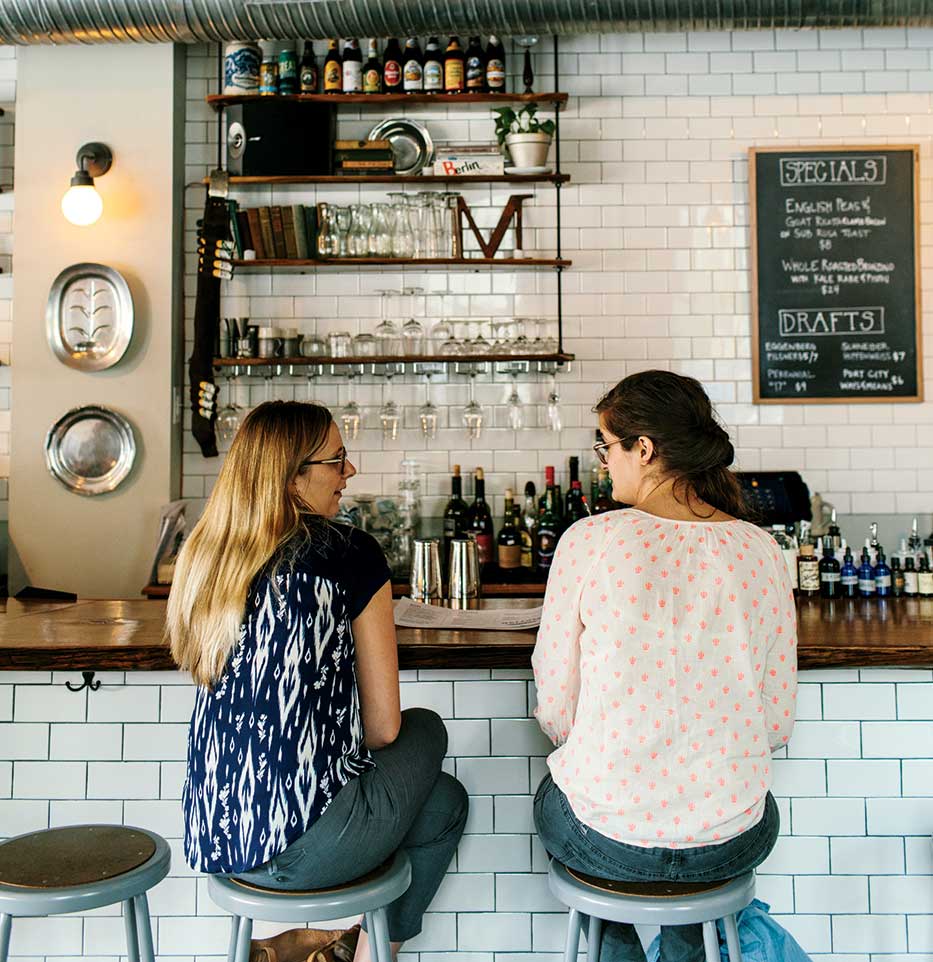 Beer isn't the only game—a number of chefs pay homage to the region's Southern roots with buttery grits, rich and textured pimiento cheese, and Virginia ham. See Shagbark (4901 Libbie Mill E. Blvd.; 804-358-7424), the Roosevelt (623 N. 25th St.; 804-658-1935), and Spoonbread Bistro (2526 Floyd Ave.; 804-359-8000). But some of the town's most fun dining turns Southern fare on its head. At L'Opossum (626 China St.; 804-918-6028), chef David Shannon, formerly of the Inn at Little Washington, dresses up deviled eggs with caviar, cured salmon, and dollops of house-made Champagne gelatin. Round out a trip with a stop at European-inspired Metzger Bar & Butchery (801 N. 23rd St.; 804-325-3147) for some of the best desserts in the city and nearby Sub Rosa Bakery (620 N. 25th St.; 804-788-7672), where you'd be remiss not to pack a few croissants and a loaf of house-milled polenta bread for the ride home.
Where to Shop
Whether you're searching for vintage denim or modern home goods, Carytown features at least one gem on each block, be it Clementine consignment shop (3118 W. Cary St.; 804-358-2357) or Need Supply Co. (3100 W. Cary St.; 804-355-4383), an internationally beloved clothing company.
The newest retail destination is the Arts District, where Verdalina (325 W. Broad St.; 804-788-8800), an upscale boutique, coexists with Rosewood Clothing Co. (16 W. Broad St.; 434-806-3523), a curator of new and old clothing and accessories, as well as funky Blue Bones Vintage clothing and Steady Sounds records, which share a space (322 W. Broad St.; 804-308-2692).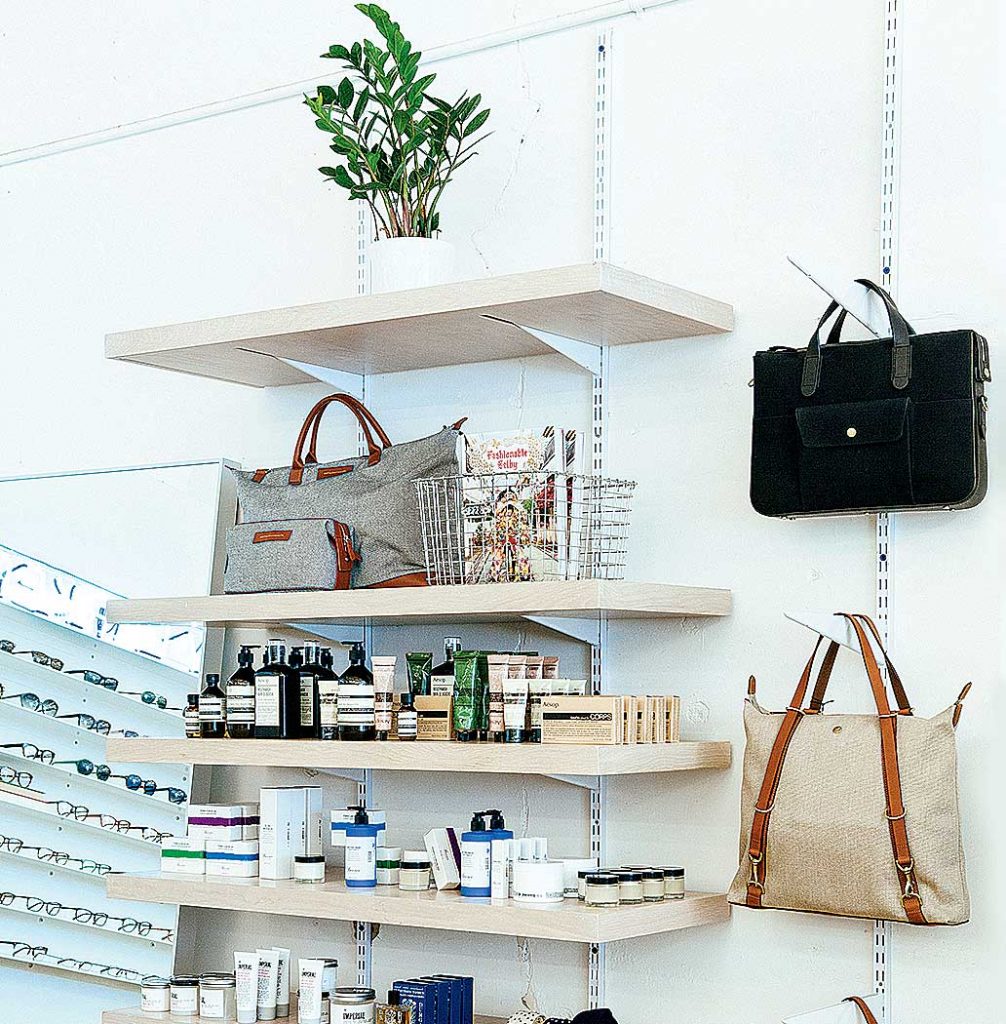 Where to Stay
All it takes is one step into the Jefferson's glass-domed lobby to be struck by this historic hotel's luxury (101 W. Franklin St.; 804-788-8000). Opened in 1895, the landmark sports gilded accents, marble floors, and dark wood paneling.
For bright, cheerful surroundings, opt for Quirk Hotel (201 W. Broad St.; 804-340-6040), where pale pinks and modern furnishings energize a former downtown department store. It's also home to a gallery; a restaurant led by David Dunlap, formerly of the Ashby Inn; one of the city's finest rooftop bars; and a stylish boutique selling locally made jewelry and other goods.

Along the Way
Halfway There
Pull off for a stroll through downtown Fredericksburg, where well-stocked antiques shops carry everything from 1930s Maxfield Parrish prints to Civil War ammunition. Just a few blocks apart, you'll find tour-led glimpses of the past: Kenmore (1201 Washington Ave.; 540-373-3381), the pre–Revolutionary War plantation and former residence of George Washington's sister, and the 18th-century Hugh Mercer Apothecary Shop (1020 Caroline St.; 540-373-3362). Before hitting the road, don't resist the siren song of Carl's (2200 Princess Anne St.; no phone). First you'll see the neon sign, then the line, but the wait is worth it for the frozen custard this cash-only stand has been serving since 1947.
Nearly There
Just before entering the city, you'll pass through Henrico, home to Lewis Ginter Botanical Garden (1800 Lakeside Ave.; 804-262-9887) with its 50 acres of cherry trees, rose gardens, wooded paths, Japanese maple trees, and glass-domed conservatory. Keep your eye out for "pop-up art" made from the surrounding nature, or take a class in gardening, nature photography, floral design, or botanical illustration.
Stephanie Breijo is dining editor of Richmond magazine. On Twitter, she's @breijor_they.
This article appears in the April 2017 issue of Washingtonian.