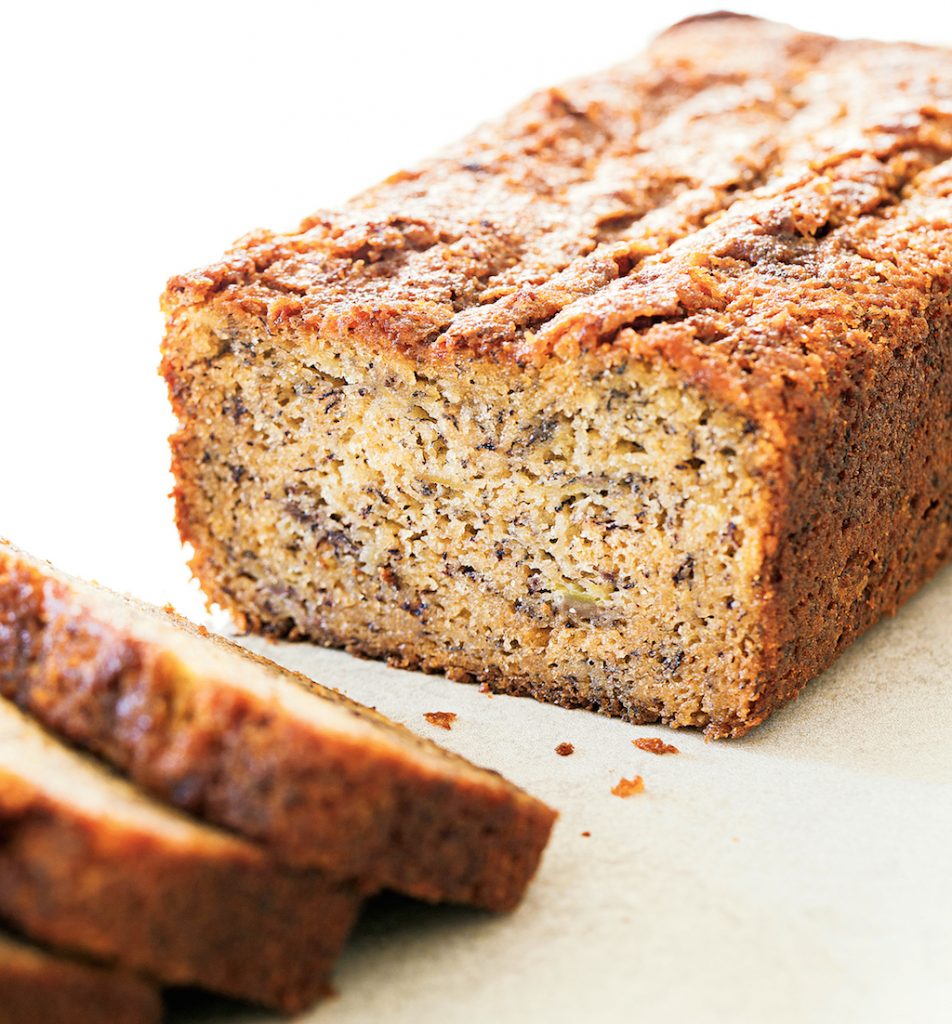 Generous bread services have largely gone the way of the starched tablecloth, which is a sad thing—there are few more welcoming gestures a restaurant can make. Happily, that's not the case at Honeysuckle (1990 M St., NW), the new dining room in the downtown DC space that once housed Vidalia.
There, pastry chef T.C. Lumbar puts extra effort into his breadbasket. Two of the three selections might change, but count on his banana bread to stick around. (It's chef/owner Hamilton Johnson's favorite.) Lumbar's recipe uses more bananas than your typical loaf, resulting in an extra-moist texture. "You couldn't go much further with the banana and have it hold together as bread," he says. A touch of espresso powder helps balance the sweetness.
(Makes one nine-by-five-inch loaf):
1¼ cups flour
2 teaspoons baking powder
1 teaspoon baking soda
1 pound overripe bananas (about 4 medium, speckled and starting to soften)
2 eggs
1 teaspoon vanilla extract
1 teaspoon espresso powder (Lumbar likes Medaglia D'Oro brand)
1 teaspoon salt
1 stick (4 ounces) unsalted butter, softened, plus more for buttering the pan
1 cup sugar, plus more for finishing the top of the bread
1. Preheat oven to 350 degrees. Butter the sides and bottom of the loaf pan.
2. In a medium bowl, sift together the flour, baking powder, and baking soda and set aside. Peel the bananas. In a separate bowl, mash the bananas until only small chunks remain. Combine with the eggs, vanilla, espresso powder, and salt and mix thoroughly.
3. In the bowl of a stand mixer fitted with the paddle attachment, beat the butter on medium until it's smooth and slightly lightened. Add the sugar a little at a time, beating until the mixture is fluffy. Scrape down the sides of the bowl, then slowly add the banana mixture, stopping occasionally to scrape the sides of the bowl to ensure that no butter pockets remain. Mix until well combined. Add the dry ingredients slowly and mix until just incorporated.
4. Pour the batter into the buttered pan. Top with a generous coating of sugar.
5. Bake 50 minutes to an hour, or until an inserted toothpick comes out clean.
6. Let the bread rest in the pan 15 minutes, then turn it onto a rack and let it cool.
This article appears in the April 2017 issue of Washingtonian.