Of the many, many kinds of restaurants that open in Washington, fine-dining seafood is among the rarest. That's because of the highly-perishable, expensive ingredients and skill required to prepare delicate fish and shellfish. It's no surprise then that chef Robert Wiedmaier's Siren is one of the most exciting debuts of the year. The stunning seafood venture serves its first dinner tonight inside Scott Circle's The Darcy hotel.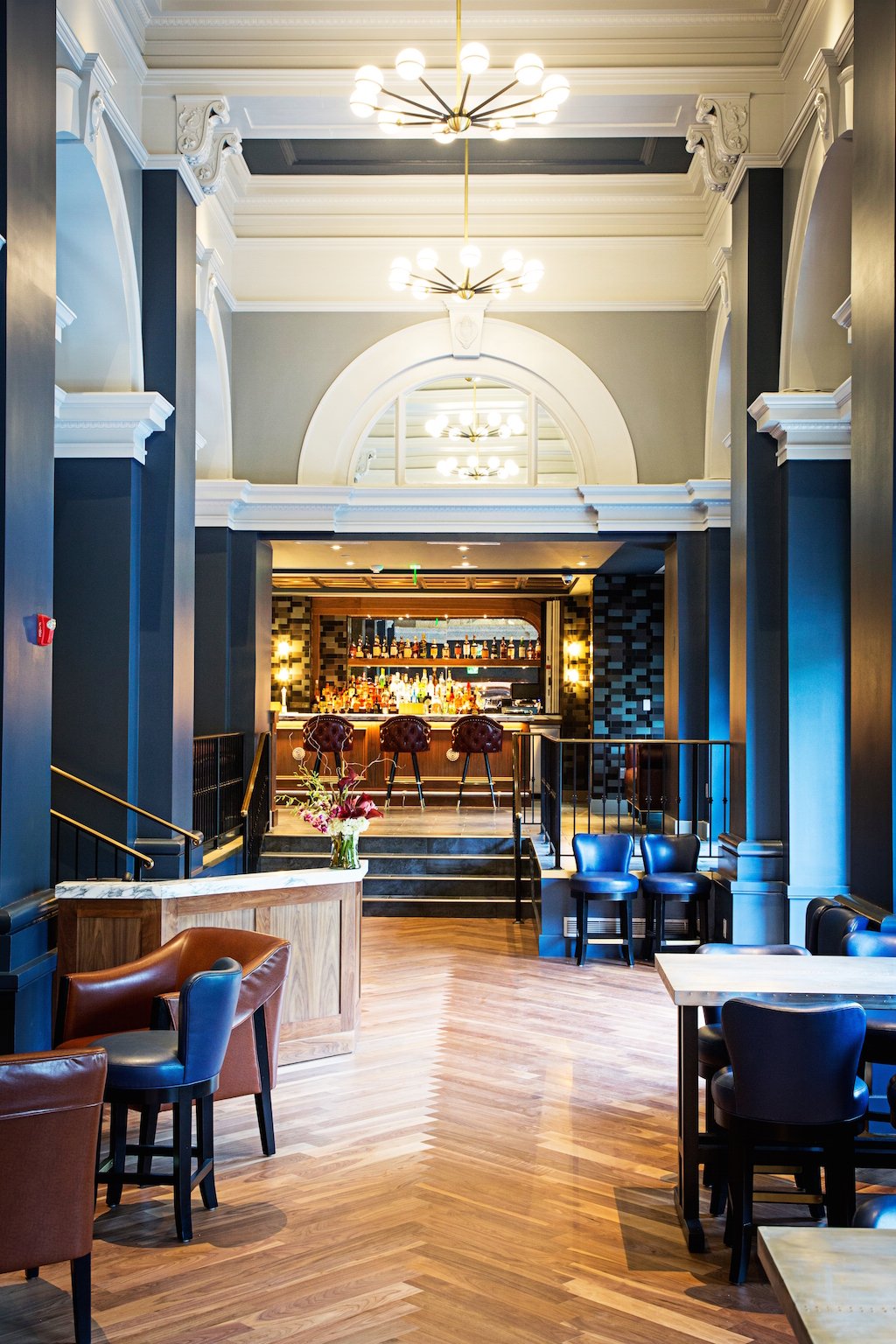 Siren is Wiedmaier's first DC restaurant since Brasserie Beck debuted in 2007. His group currently operates eight eateries around Washington, ranging from the haute-Belgian Marcel's to casual Mussel Bar. While diners won't find any obvious crossovers, Wiedmaier says a big factor driving the new venture is his long-established relationship with purveyors like Congressional Seafood to find the best—and most unusual—catches. He says the menu will be more driven by the ingredients than a particular cuisine, with sea creatures that range from Australian prawns to Maryland crab and European turbot. The kitchen also plans to utilize lesser-known local catches, such as Chesapeake Bay eels that are typically flown to Asia (Americans: not big on eel).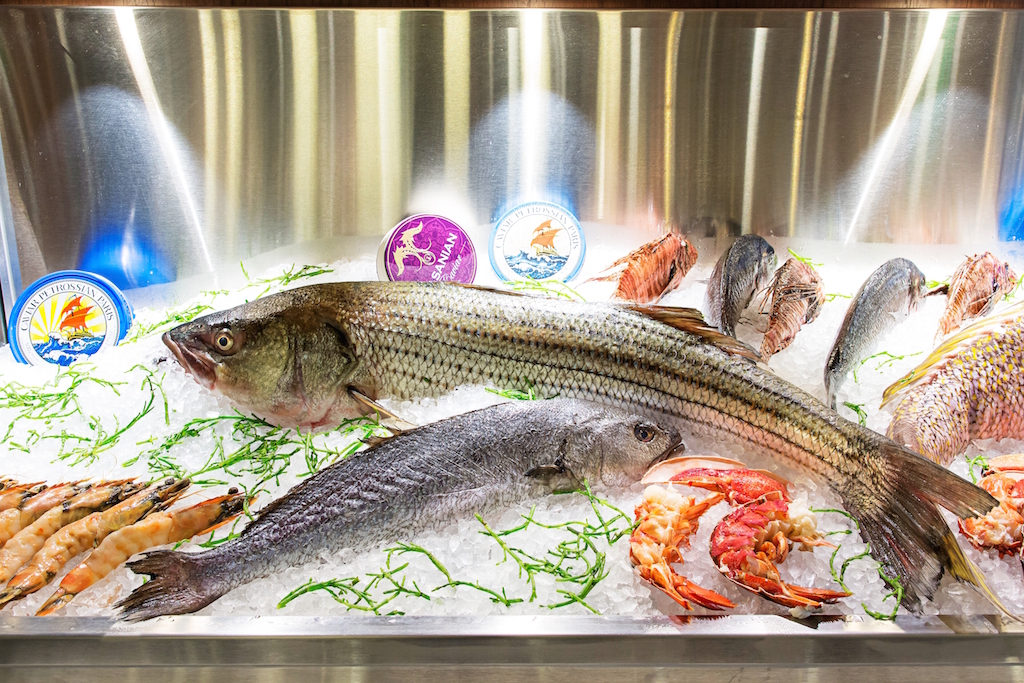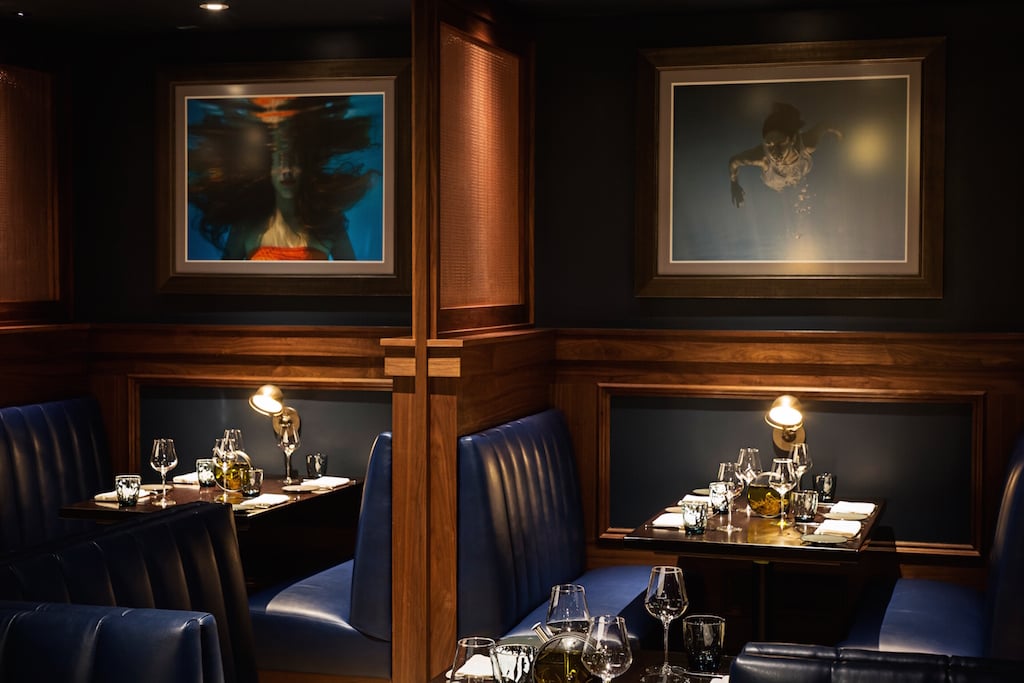 One of the best ways to explore the breadth of seafood is to start with a shellfish tower. The dinner menu's big-ticket item, the grand plateau ($150), arrives loaded with oysters, clams, prawns, lobster, and several styles of sashimi—all individually dressed instead of relying on dipping sauces for flavor. (There's also a smaller plateau for $70). Chefs at a six-seat crudo bar turn out more raw-to-lightly-cooked delicacies, such as big-eye tuna with kalamansi lime, avocado mousse, and macadamia nuts.
Another way to splurge out of the gate is caviar service. "I want to demystify caviar, I want to make it fun," says Wiedmaier.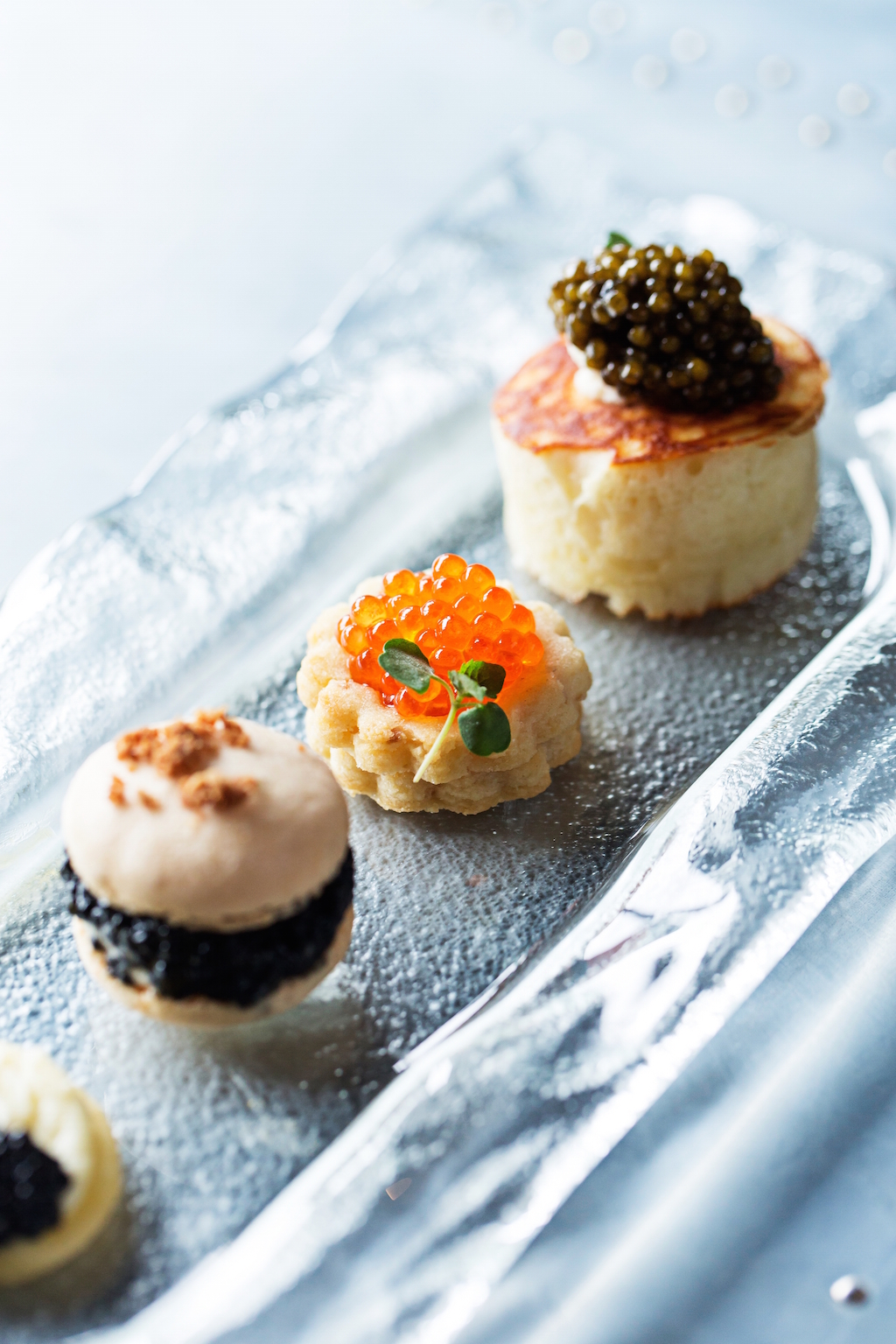 Four styles of caviar, ranging from spendy Osetra to thriftier French trout roe, are presented almost like desserts. The eggs crown white chocolate bellinis with citrus creme fraiche, or are sandwiched in a savory linzer cookie.
Wiedmaier and chef/business partner Brian McBride tapped John Critchley to lead the kitchen. Critchley comes from a strong seafood background—he was most recently the executive chef at Brine from Rappahannock Oyster Co,. and also ran Ken Orringer's Toro in Boston. His menu takes an equally eclectic approach to preparations as it does to the sea creatures themselves. The ubiquitous crab cake appetizer comes with less-typical Virginia peanut romesco and charred leeks, while seafood stew includes shrimp tortellini and sea urchin toast.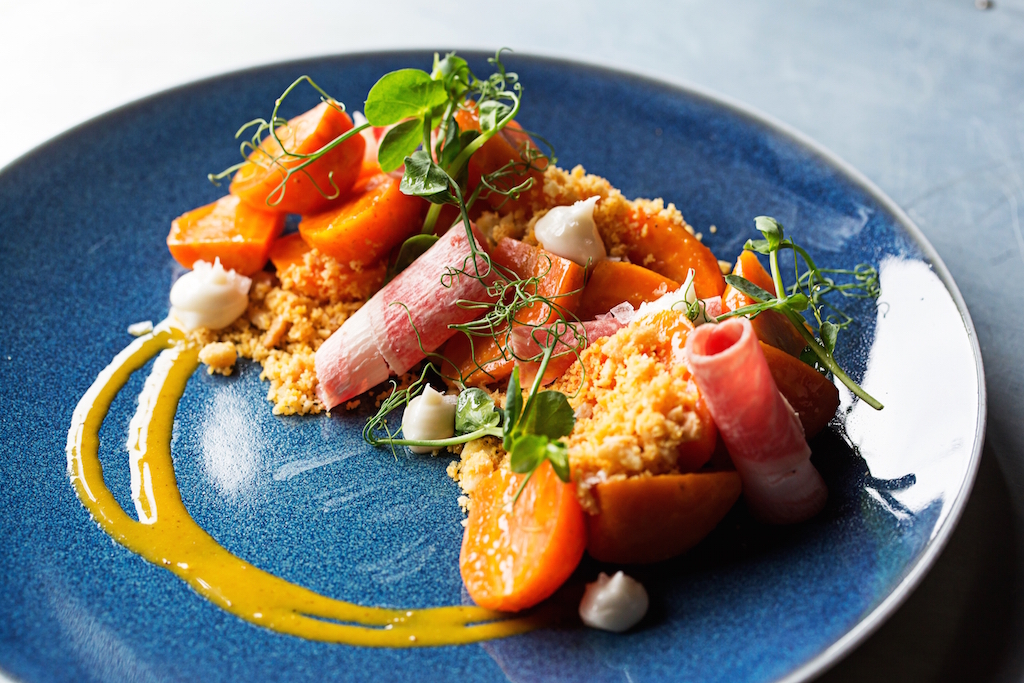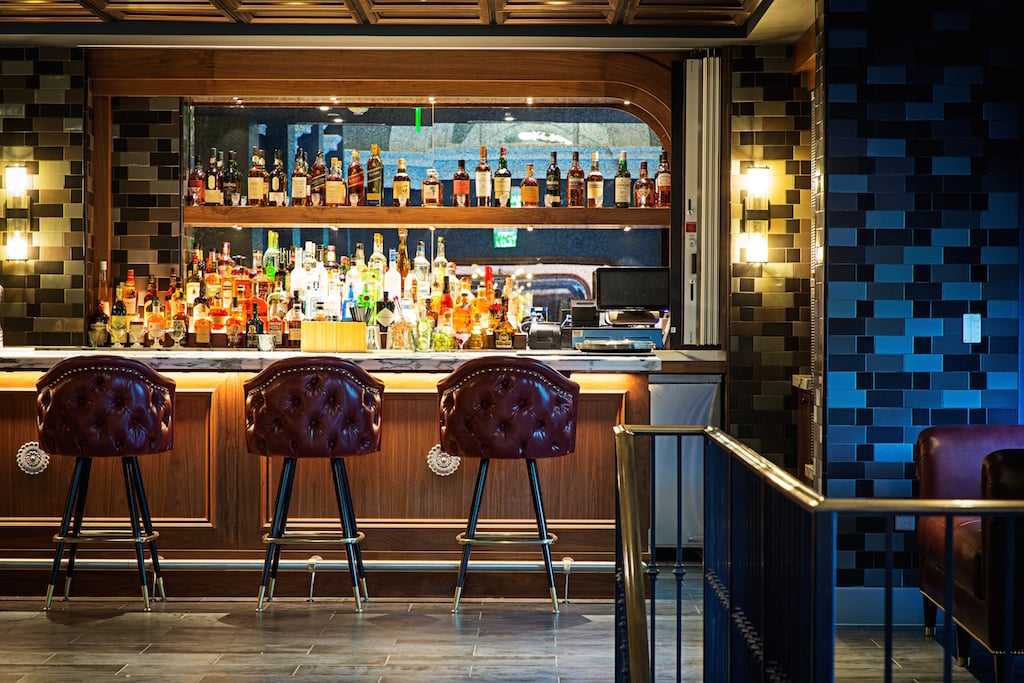 Though the menu mostly draws from the ocean, Critchley—who also helmed Bourbon Steak—offers a handful of dishes for carnivores, such as foie gras and mushroom-stuffed quail. There's an even longer list of "vegetables and grains," which can be sampled as appetizers or combined for a meal. Granted, not all of the latter are vegetarian; carrots are dressed up with Japanese A5 wagyu.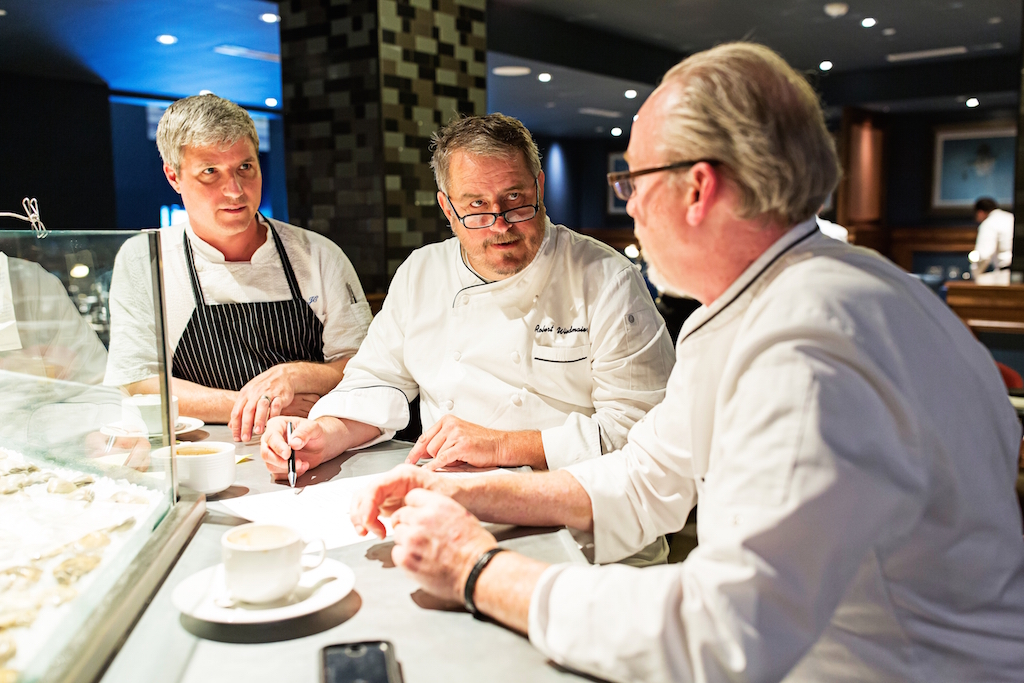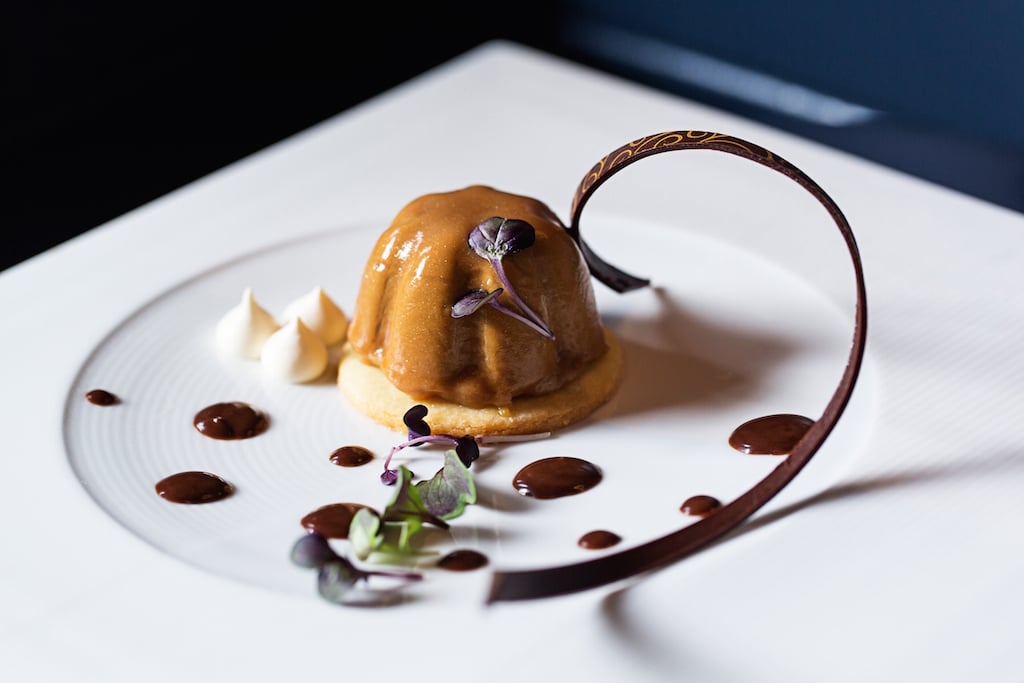 Once the restaurant—and boutique hotel in which it's housed—are up and running, Wiedmaier will add live jazz music and brunch to the rotation. An outdoor patio is also planned for the summer. In the meantime, guests wanting to drop in for a more casual bite can head to the 14-seat bar specializing in ice-cold vodkas and martinis.
Siren. 1515 Rhode Island Ave., NW. Open for dinner Monday through Saturday, 5 to 11 pm; Sunday, 5 to 10 pm.