Since the Smithsonian's National Museum of African American History and Culture opened in September 2016, more than 1 million people have walked through its permanent exhibitions. Though images of African-American life are spread throughout the five levels spanning the transatlantic slave trade to present day, photography now has its own home in the museum's first special exhibition gallery, which will be used to mount temporary, short-term exhibits.
Called "More Than a Picture," the exhibit, opening May 5, showcases about 150 photographs from the museum's collection of more than 25,000. Curators Aaron Bryant and Michéle Gates Moresi chose the images partly from the museum's five-volume series of photography books, Double Exposure, which focuses on the Civil Rights Movement and the Civil War, as well as African-American women and children.
"The power of photographs is not only the ability to depict events but to bring human scale to those experiences," said the museum's director Lonnie G. Bunch III in a press release. "Images have the power to tell stories, create opportunities for engagement and inspire people to recall, act, change the course of history."
Among the photographs in "More Than a Picture" are portraits of Frederick Douglass, W.E.B. Du Bois, and Queen Latifah; arresting images from the civil rights movement; 19th-century tintypes of freed slaves; and modern photographs from the uprisings in Ferguson and Baltimore and Black Lives Matter protests. Work from well-known photographers such as P.H. Polk and Ernest Withers is displayed alongside lesser-known photographers.
The exhibition is a kind of visual map of the themes explored in the rest of the museum.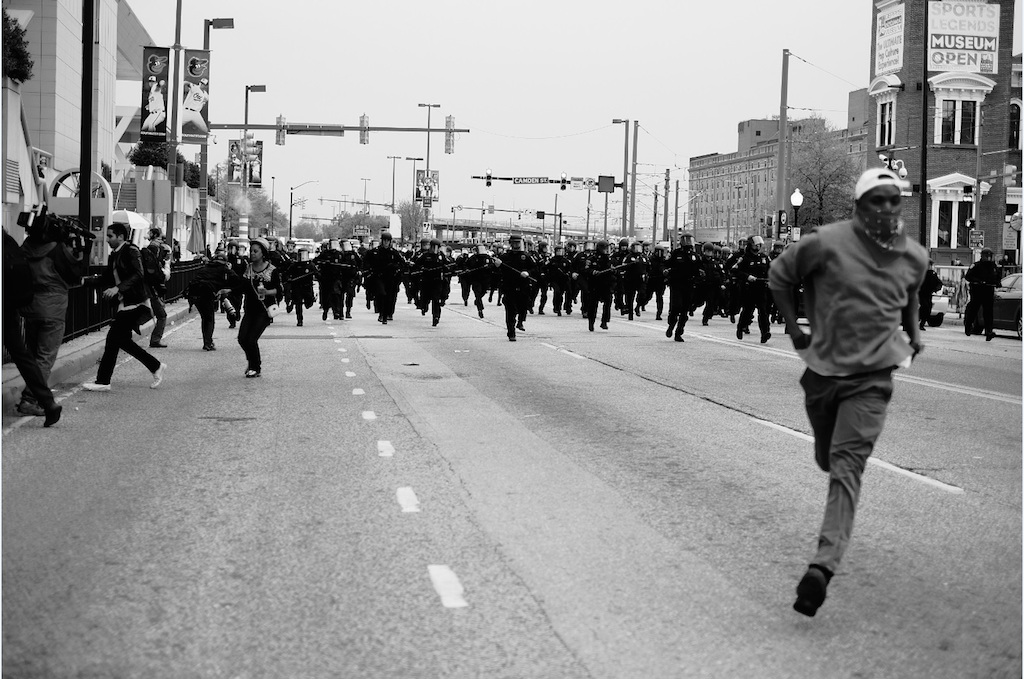 Roy Lewis, a documentarian known for his images from the Mississippi town he grew up in, was at the exhibition's press preview on Tuesday. He chose to donate one of his most famous photographs of Chicago's "Wall of Respect" mural from 1967. The mural, which celebrated black activists, artists, and thinkers of the time, was destroyed in 1971.
"[The photo] is a historic document that represents nationalism, black culture, and history," says Lewis, who now lives in Hyattsville and works for the Washington Informer.
"It's good to be in the company of all these great photographers," he added. "These are the best. This is the top of the line."
"More Than a Picture" opens May 5. The museum hasn't yet announced a closing date. You still have to secure a timed pass or walk-up pass to visit the museum, which are released on its online portal periodically. The demand for tickets is still high, but your best bet is to arrive on a weekday and try your luck for a same-day walk-up pass.