When Hillary Clinton accepted Planned Parenthood's Champion of the Century Award at the health provider's 100th Anniversary last week in New York, she wasn't wearing just any old jacket. Clinton suited up in a bold, lavender-and-maroon, basket-print blazer from the up-and-coming clothing line Argent, a workwear line designed by two millennial women who are all about a good power suit. The line specializes in blending luxe-yet-practical materials with high-fashion, high-function design (think lots of extra pockets and an impeccable fit).
The Manhattan-made line has also found a strong following in the District. Following a successful pop-up store inside Shinola last winter, the brand recently announced it'll extend its stay here with a pop-up at The Shay. The store, a pop-up with West Elm, opened April 25 and will run through August 31.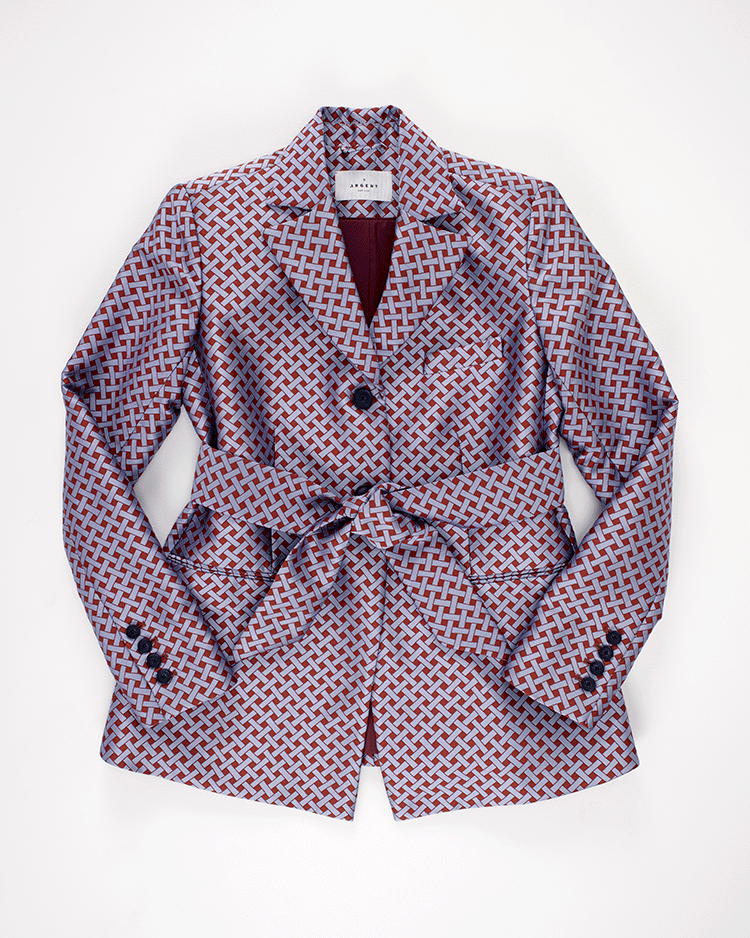 "Our assumption was that DC would be a good market, but the response has overwhelmed us," says co-founder Sali Christeson. "Inspiring women to be bold and push the envelope resonates at a time, arguably, more important than ever."
It makes sense, given Washington's demographics, that a brand with an interest towards empowering women in the workplace would find plenty of eager customers among DC's ladder-climbing set. The pop-up is located right above Riide electric bikes in the Shay development, a haunt of the young and affluent. The loft-style studio space consists of a few curated clothing rolling clothing racks, a fitting room, and comfortable lounge seating and sofas paired with hip interior design, all of which was provided by West Elm.
Additionally, the space will soon be getting an eye-catching new exterior logo. Argent has enlisted professor, artist, and curator Cory Bernat to give the building a vibrant new look that should premier next Monday, according to store manager Liza Collis.
Argent is just the latest in a line-up of luxury professional womenswear that has found success in DC. Of Mercer recently launched a month-long pop-up in Georgetown, and M.M. LaFleur has set up a permanent showroom on K Street.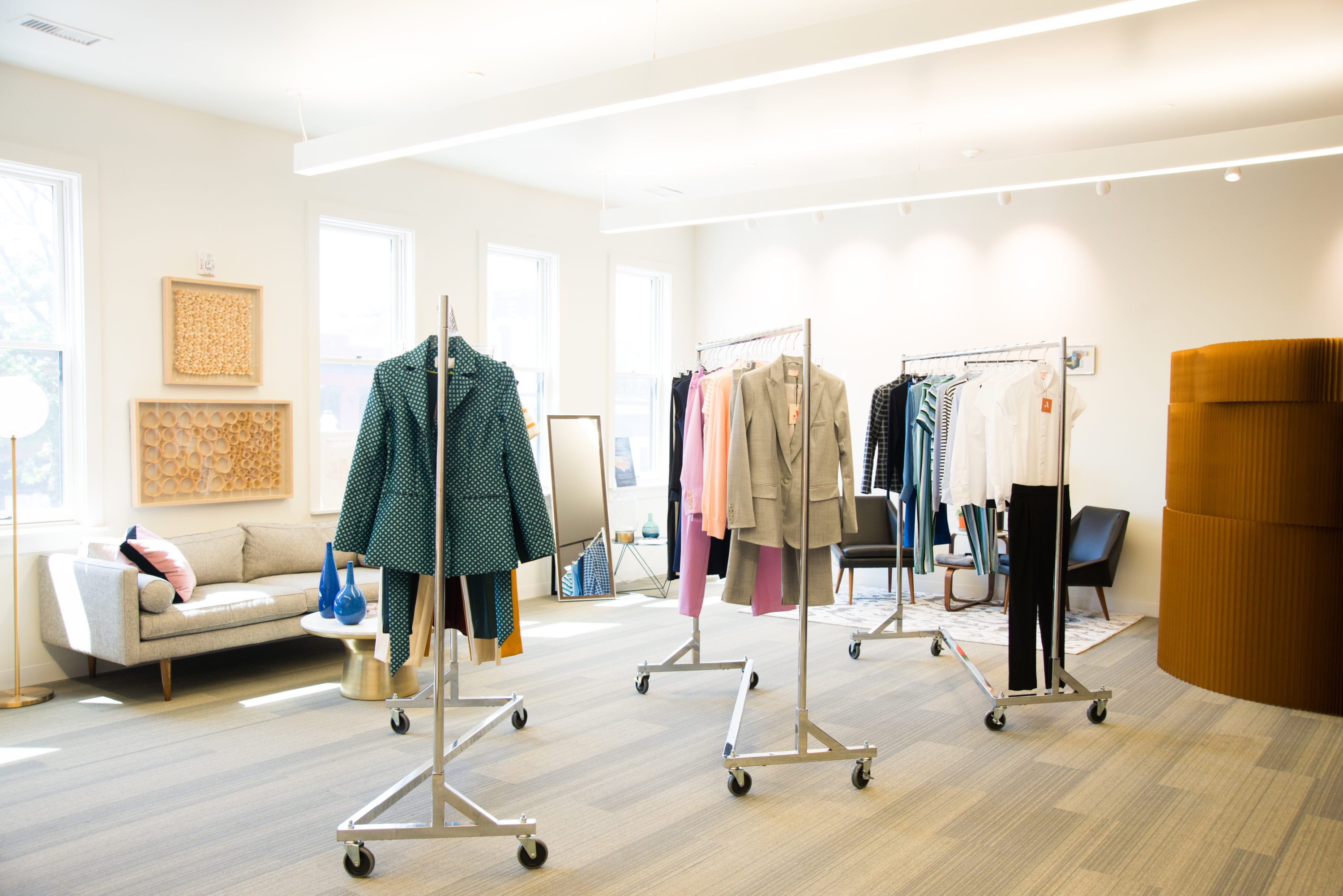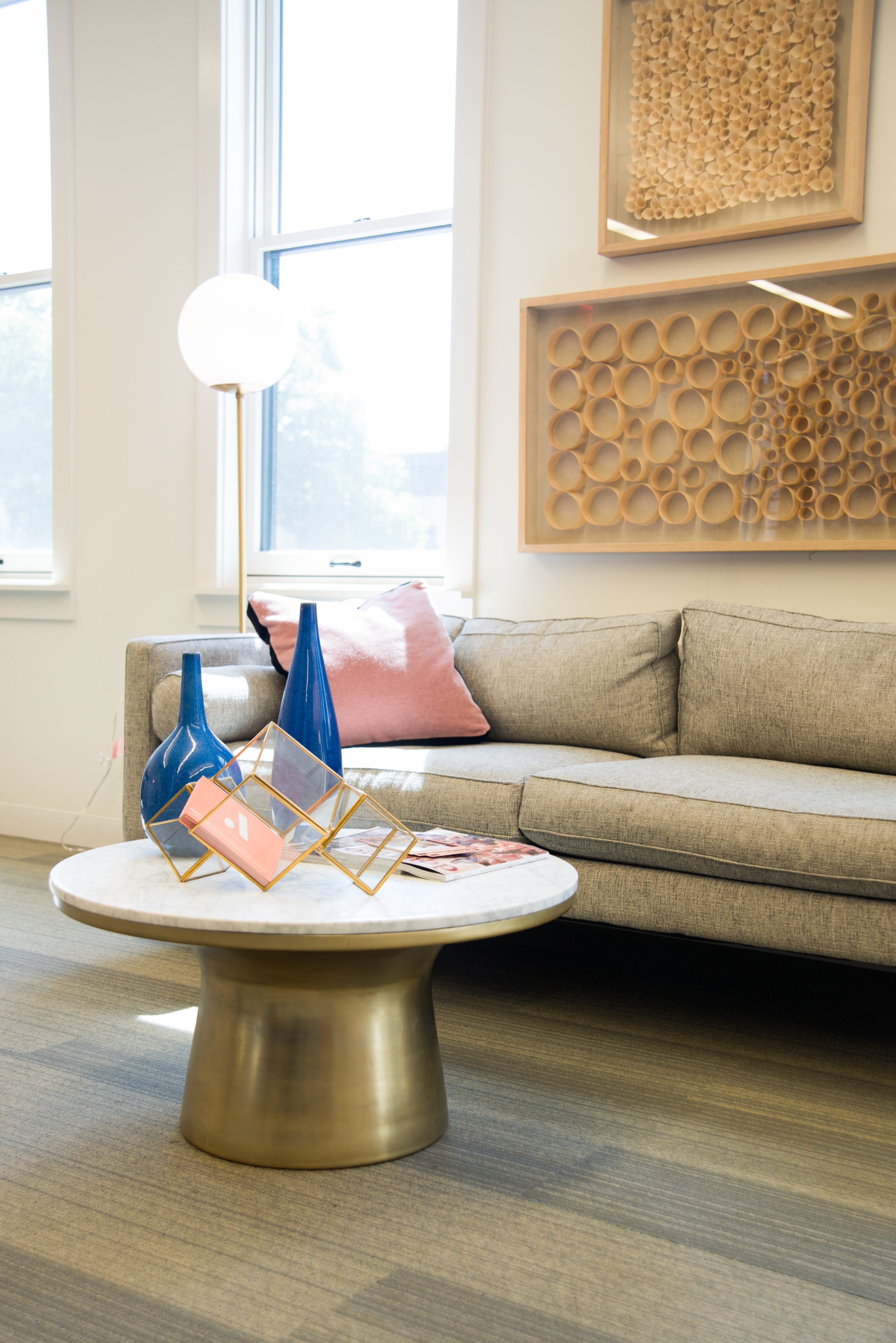 Argent. 1931 9th St., Northwest.
Correction: A previous version of this article stated the pop-up ran through August 1. The pop-up is set to run through August 31.