When Maureen Zeigler and Jesse Dujardin tied the knot after knowing one another for ten years, their fun-filled dance party wedding came with a lot of highs and a few lows they're still laughing off (his cellphone went off at the altar!) But the couple's orange-and-coral garden-themed celebration couldn't have turned out prettier. Images by Lauren Swann Photography below.  
Follow B&G on Instagram | Like B&G on Facebook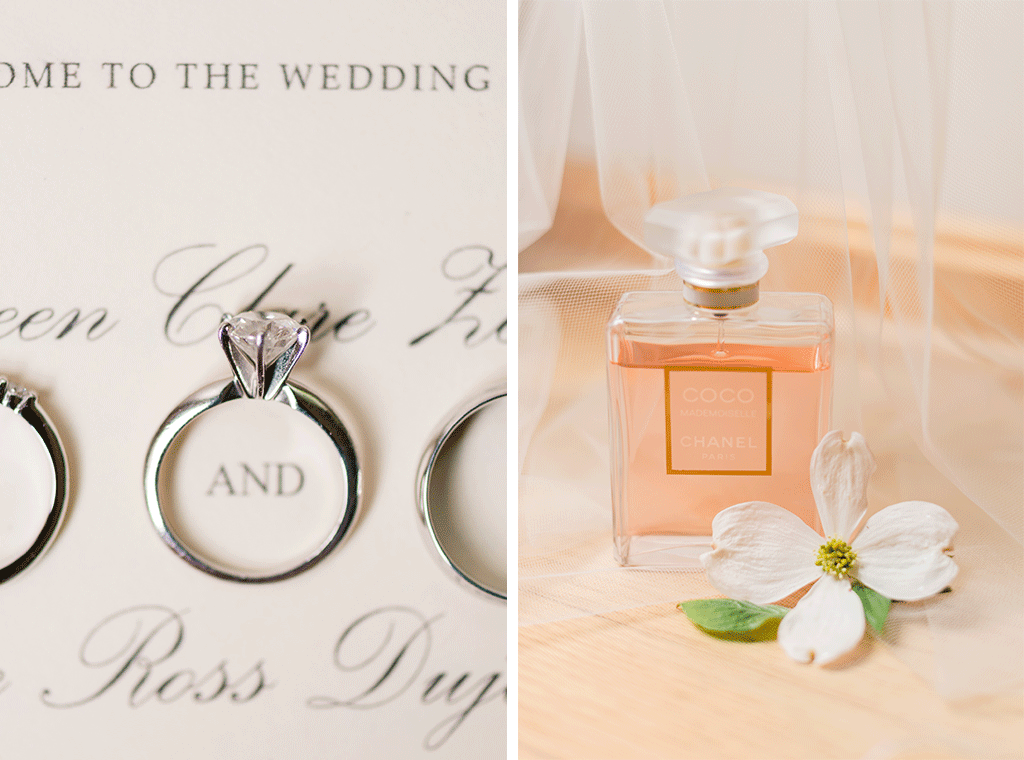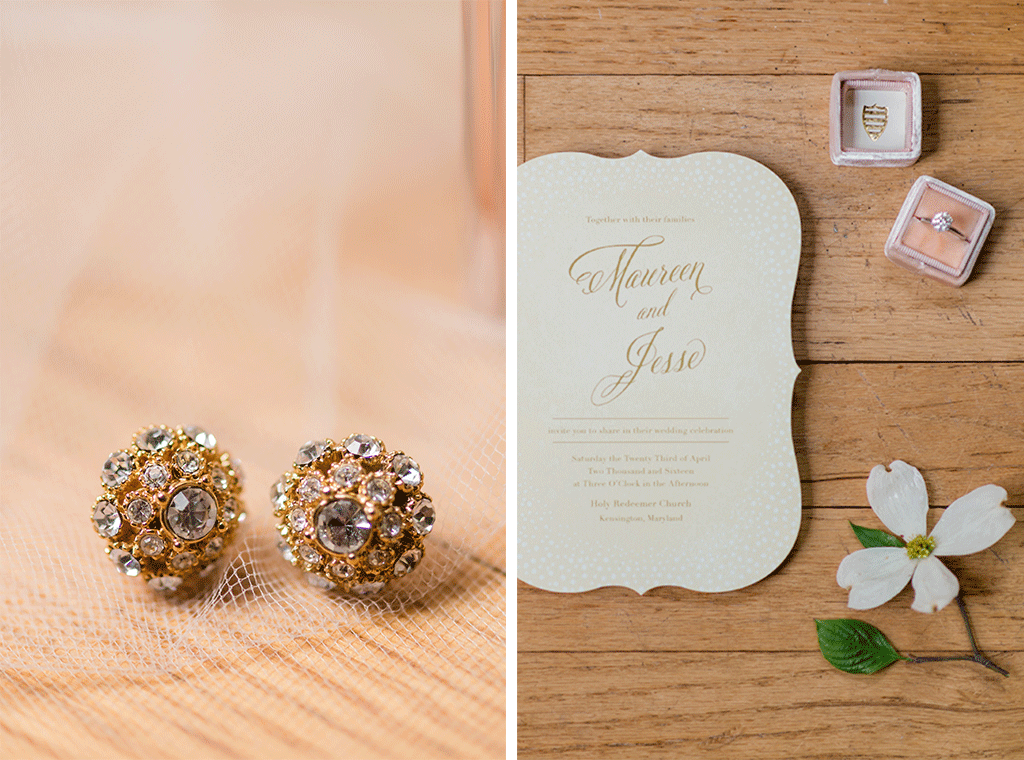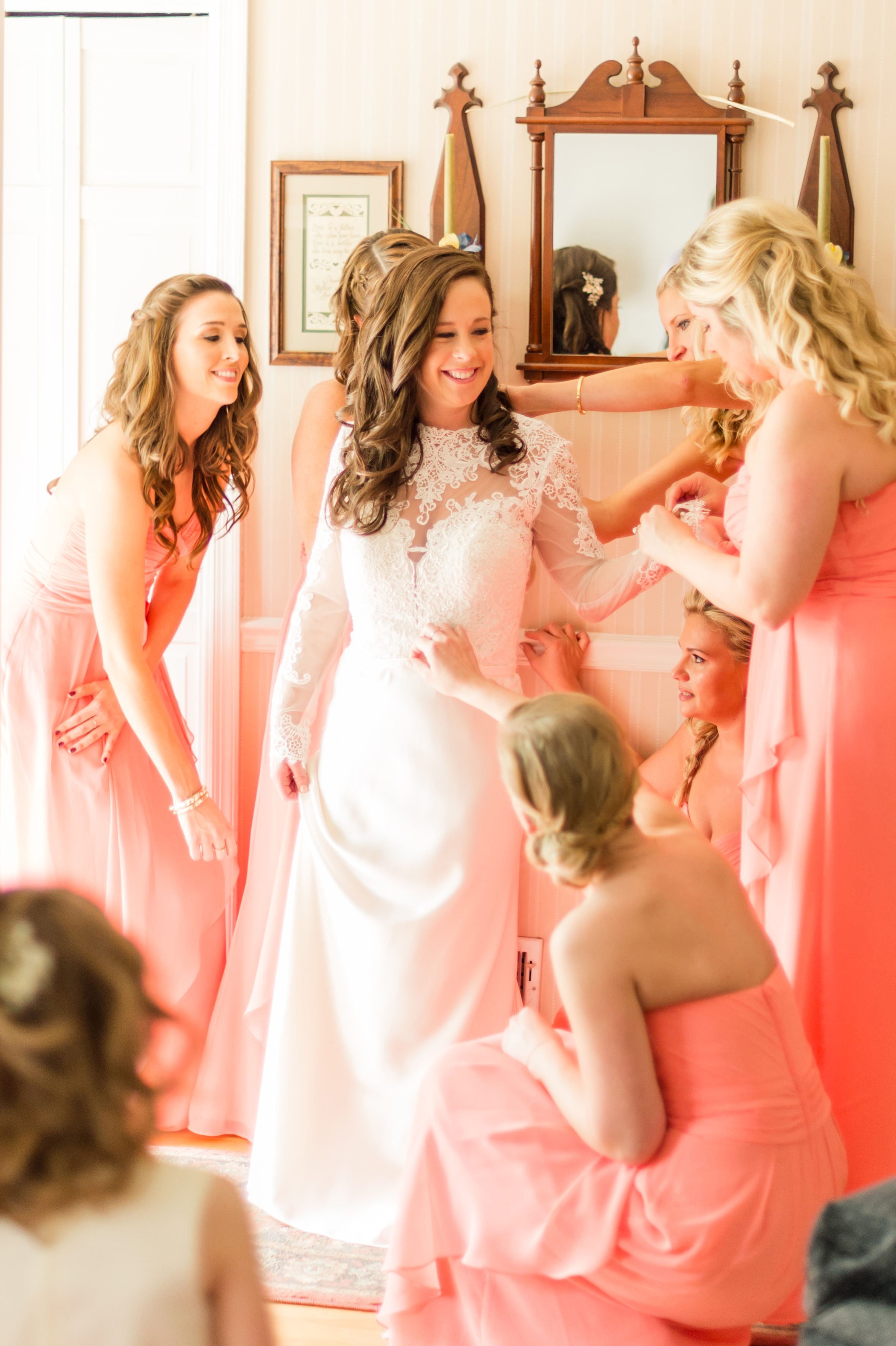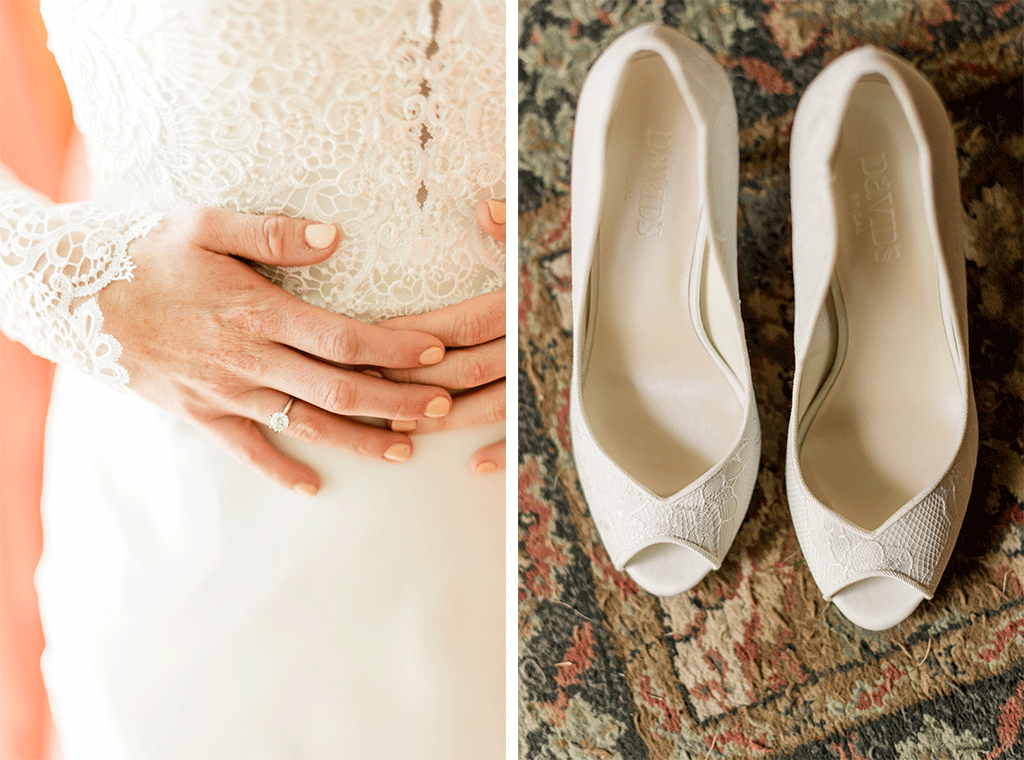 Maureen and Jesse were college sweethearts. The couple met at a college fraternity/sorority switch while Maureen was pledging. Jesse was one of the fraternity 'bigs'—a junior while Maureen was still a sophomore. Since they were still young and in college, they didn't go out to eat or bars much, but rather spent time at friend's houses hanging out and slowly getting to know each other. For their first "real official date" just a few weeks after Valentine's Day, Jesse took Maureen out to Olive Garden for dinner.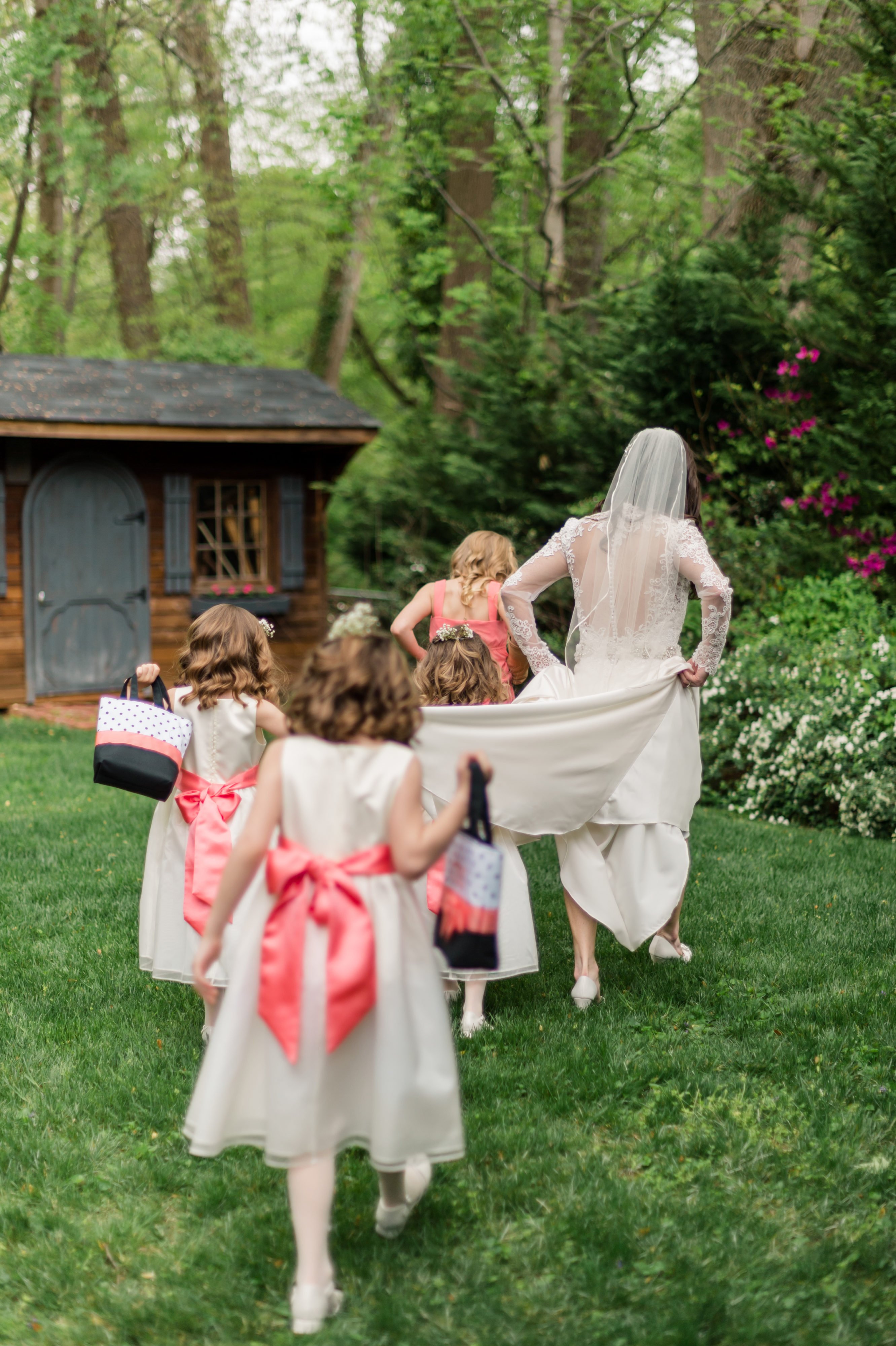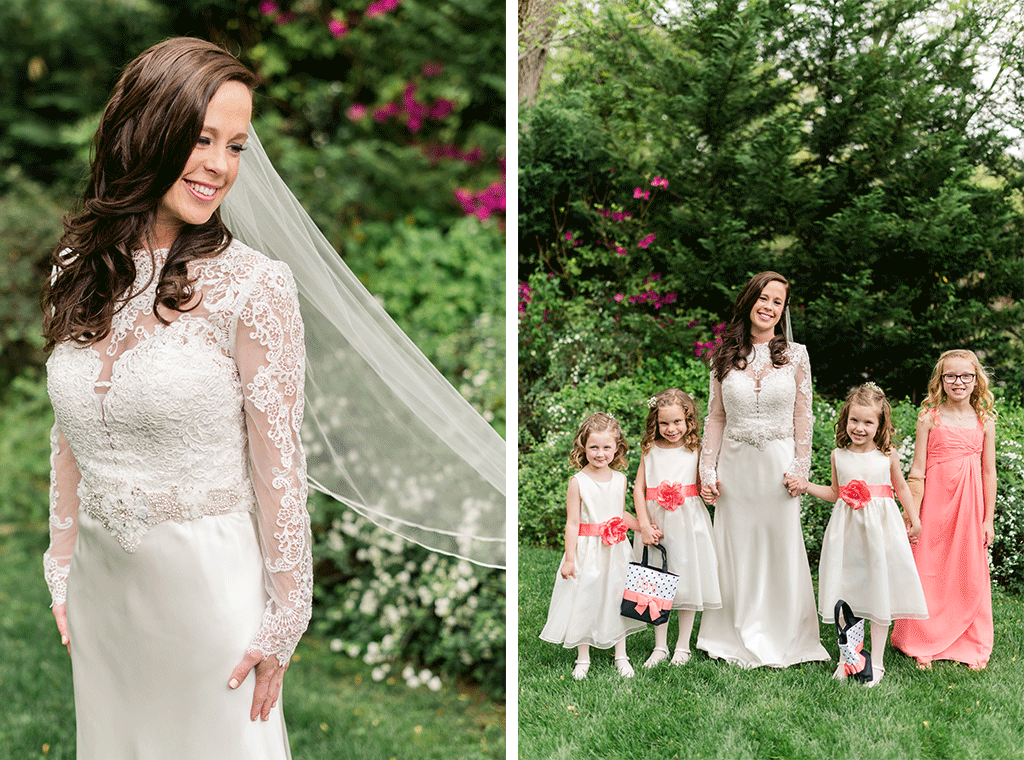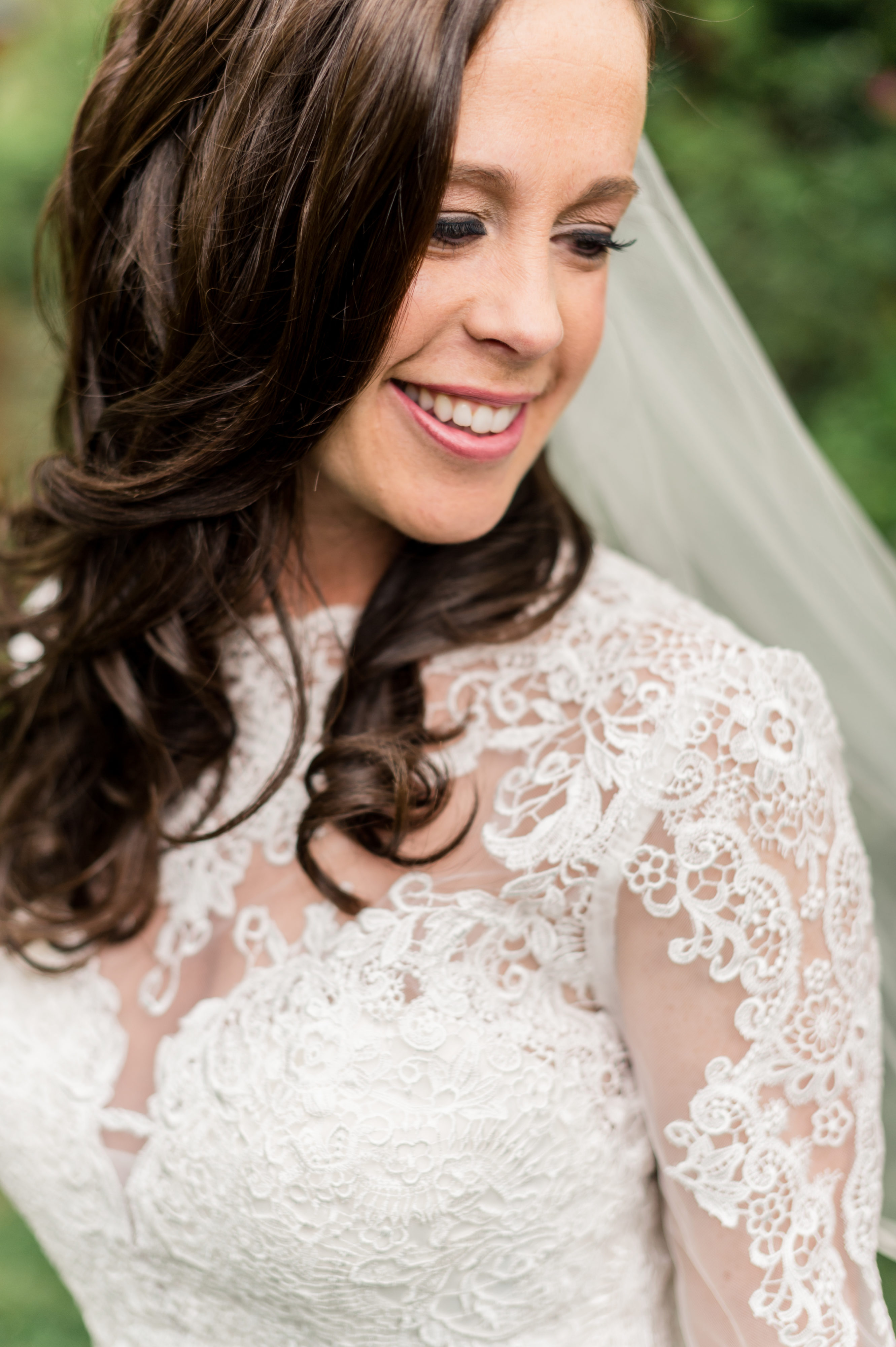 Eventually, the relationship ended, but even after a few years Jesse and Maureen were still talking every day. When they began dating again, they dated for three more years before tying the knot.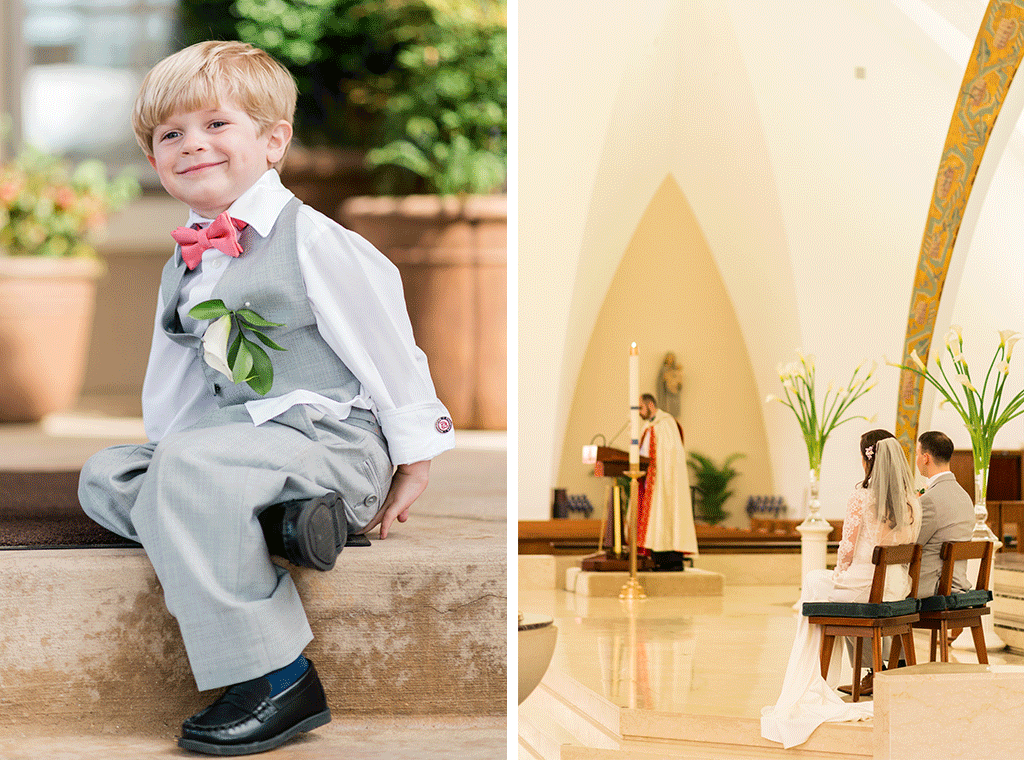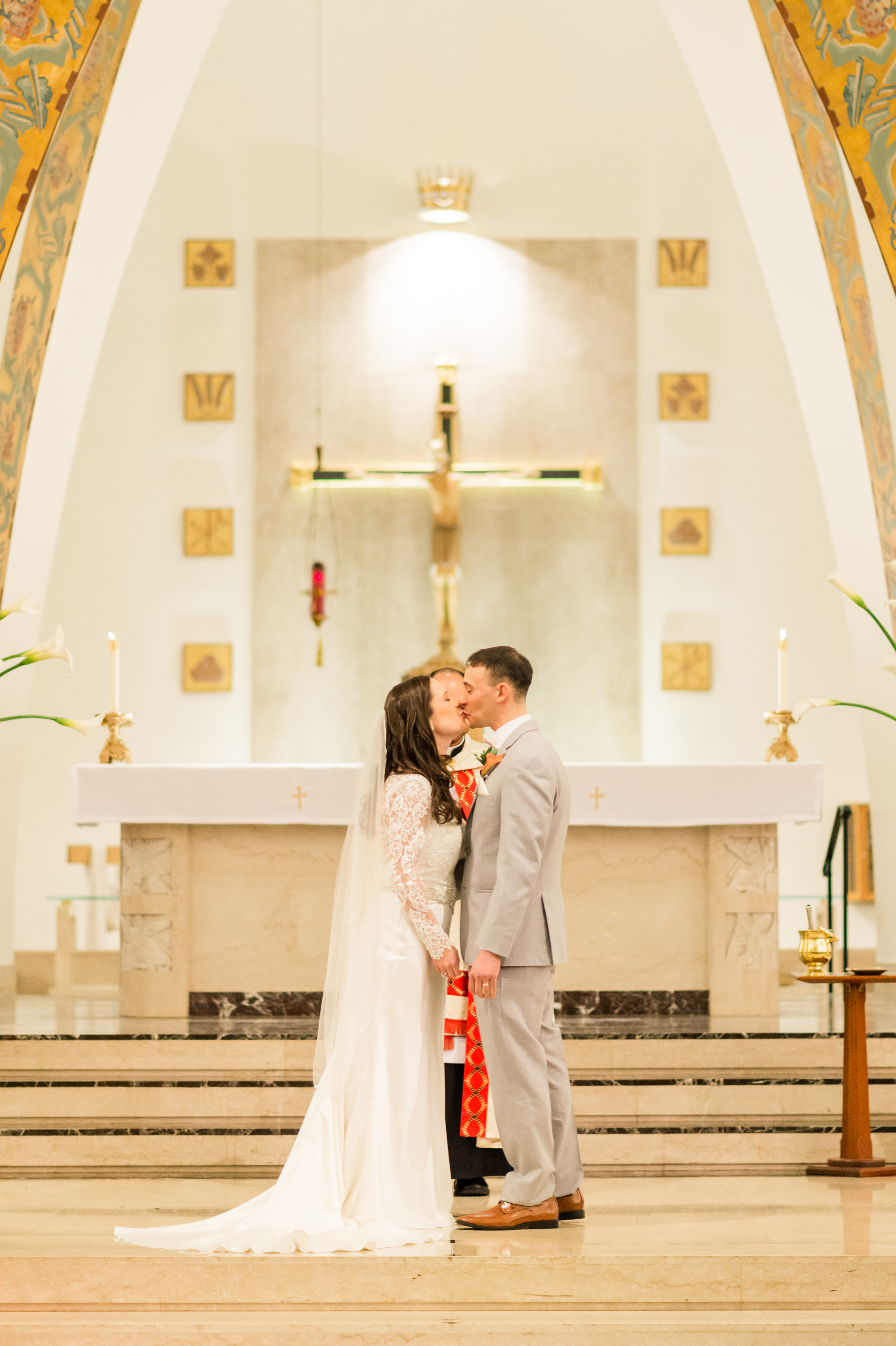 When Jesse finally popped the question, he did so with heart. He spent weeks secretly learning how to play the piano (he'd never been a musical person), mastering John Legend's "All Of Me." When he and Maureen travelled to Annapolis for a romantic weekend, he surprised her by having a keyboard set up in the hotel room. He asked her to sit down on the bed and then proceeded to play the song to her. When he finished, he asked her to be his wife.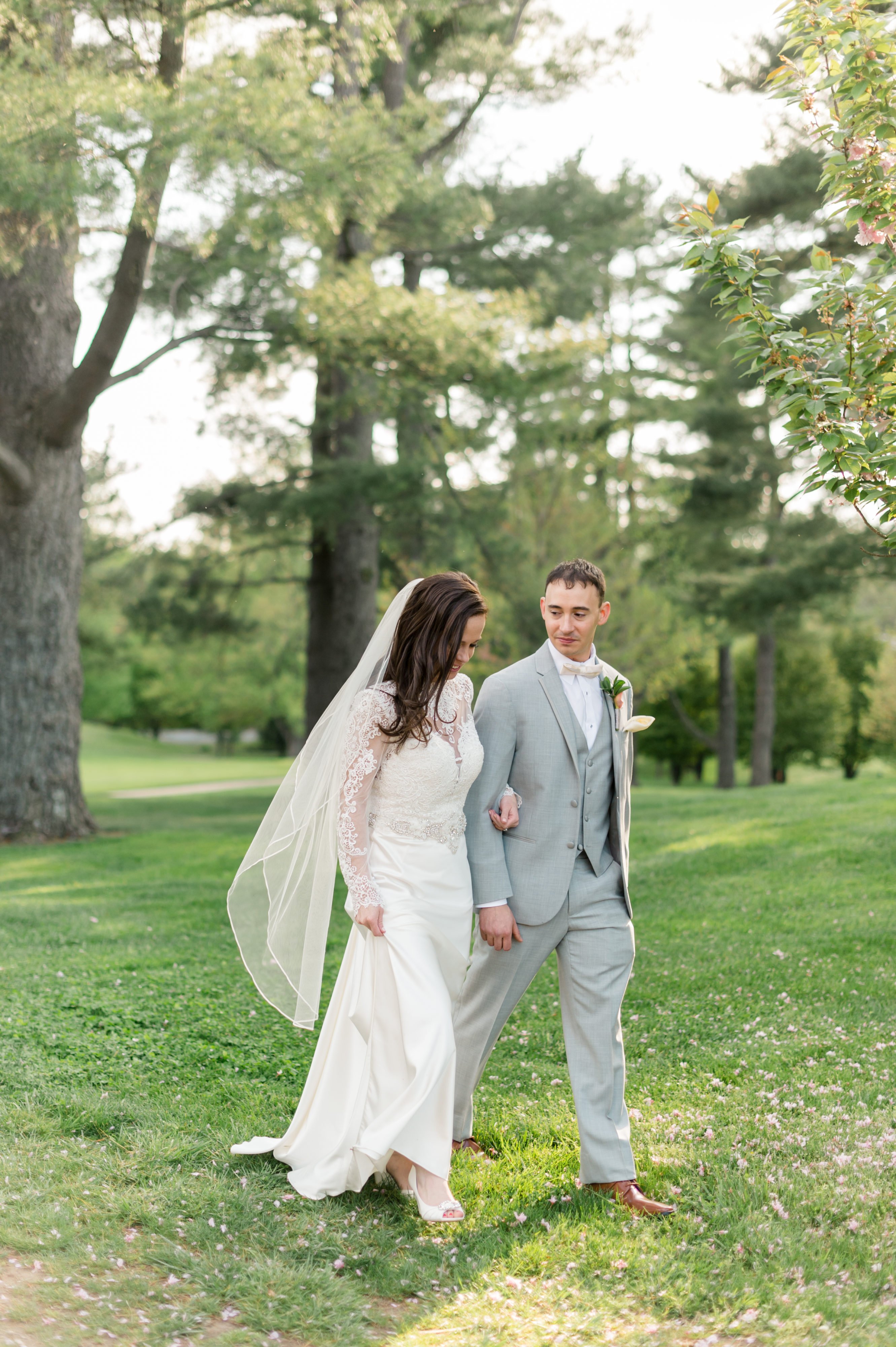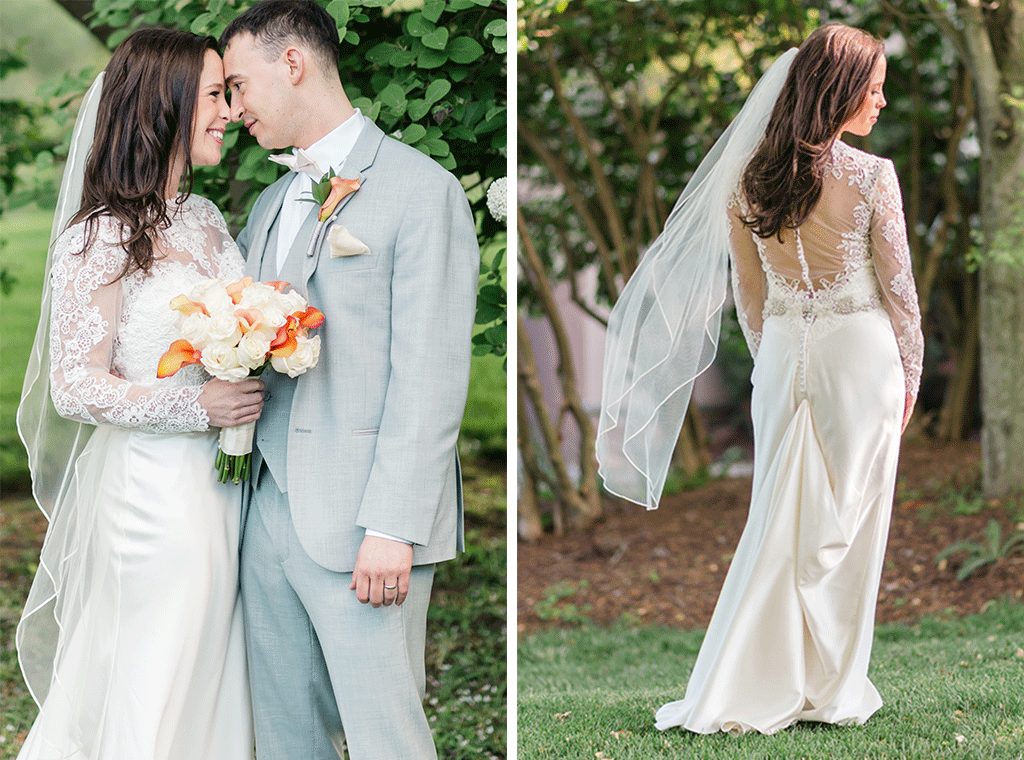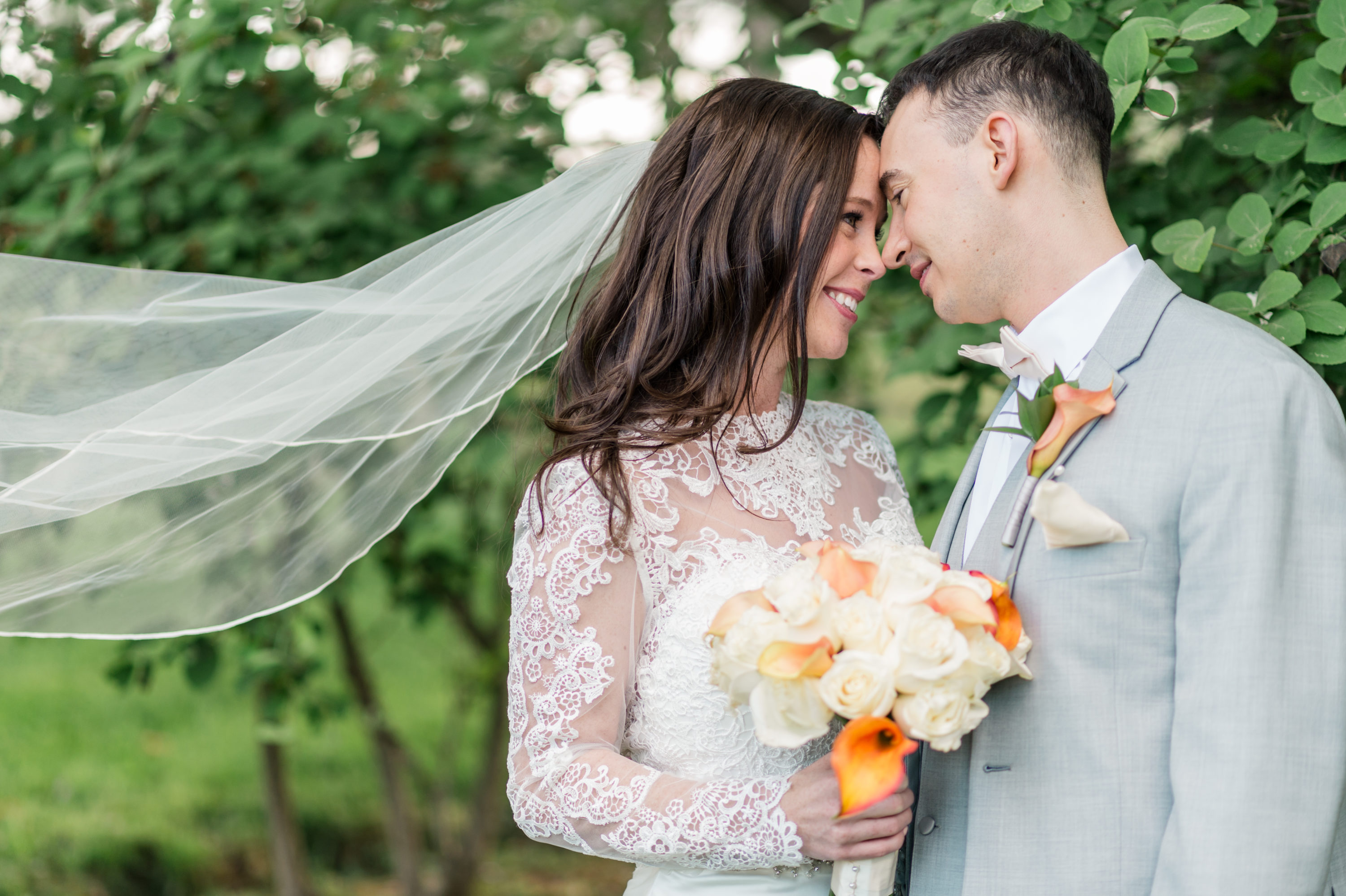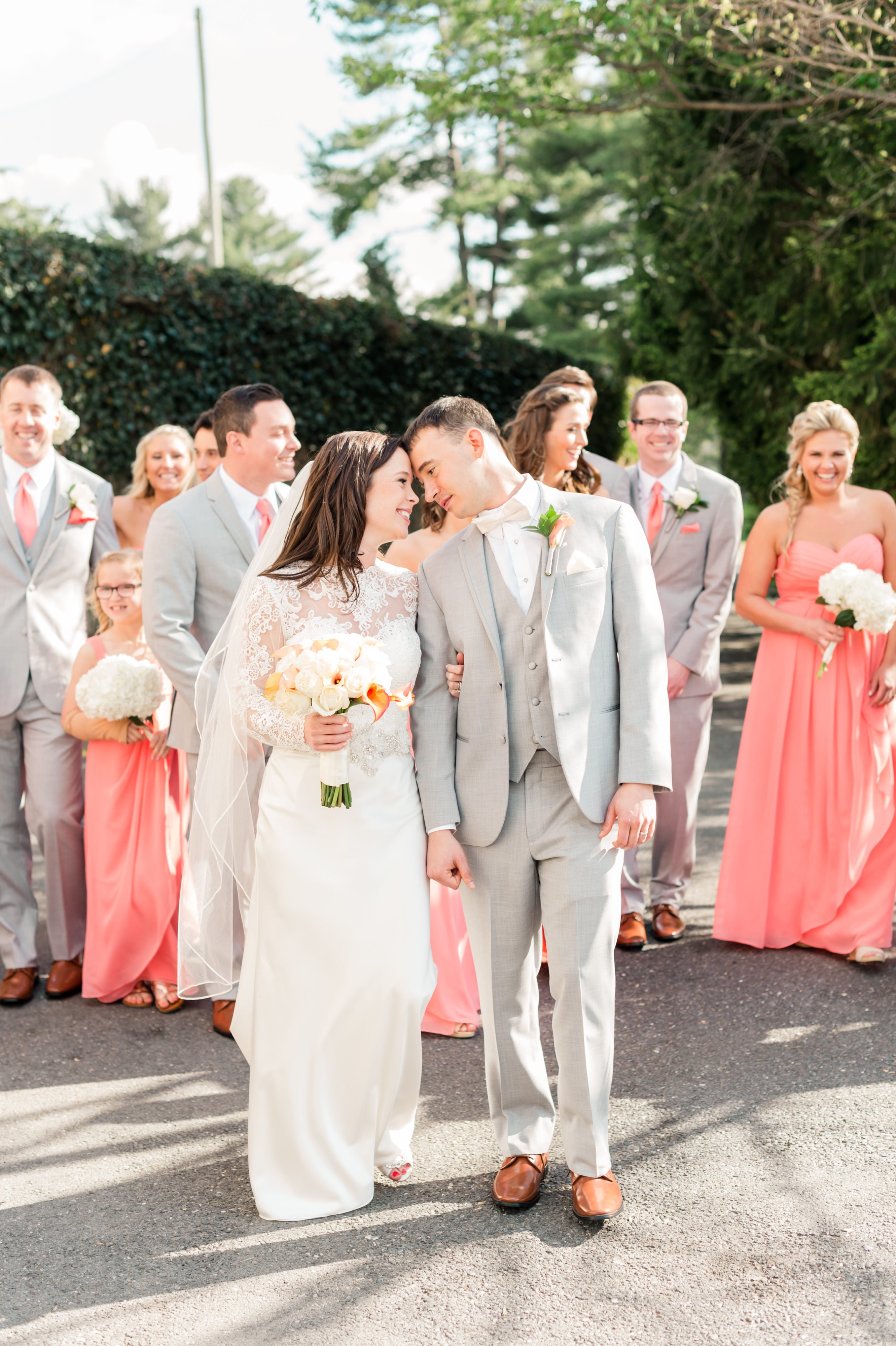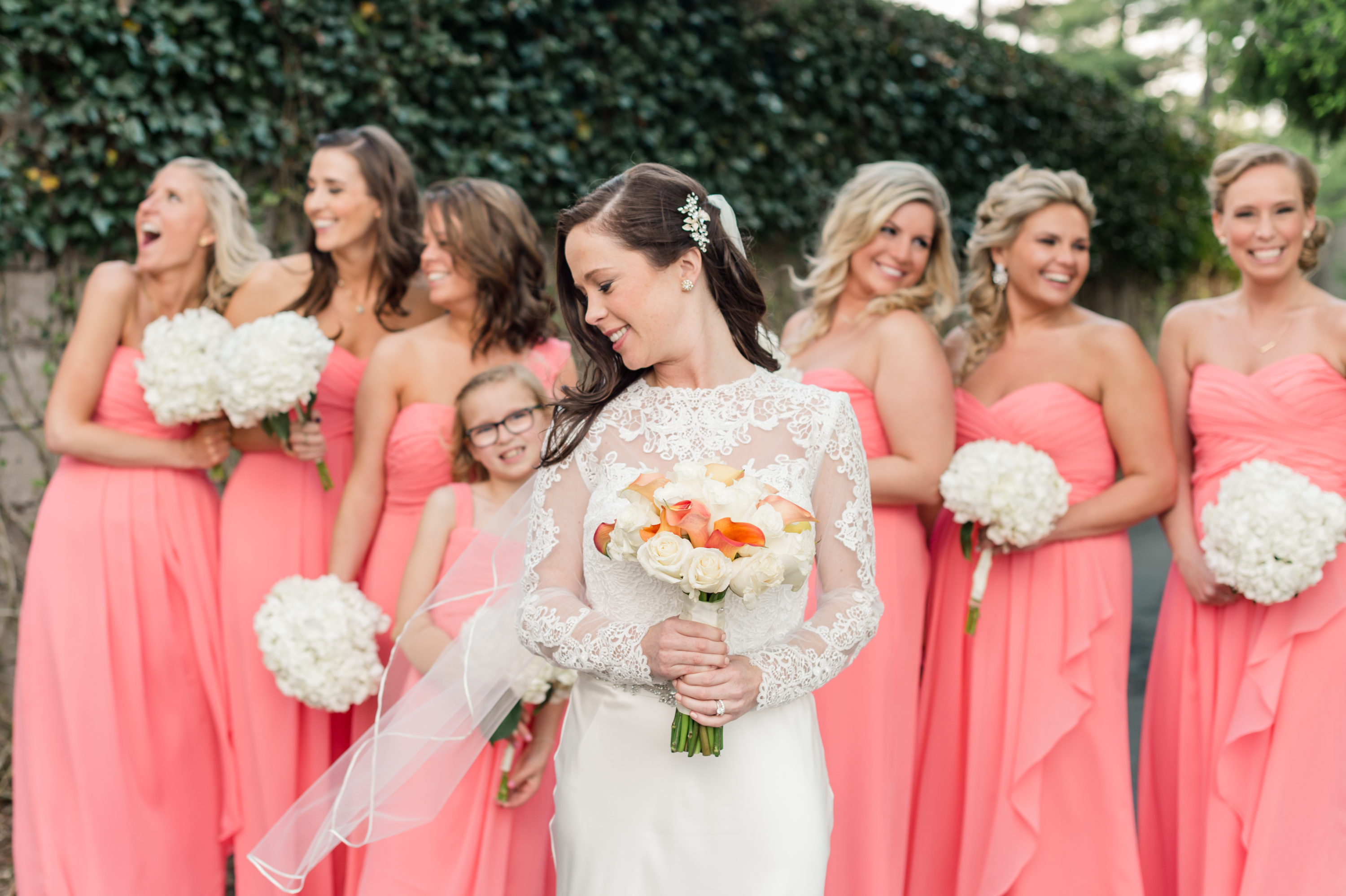 On the day of their wedding, not everything went totally smoothly—Jesse's cell phone went off while the soon-to-be-married couple was standing at the altar at Holy Redeemer Church in Kensington, Maryland, where they were wed. And when they made their official entrance to the reception that evening at Bethesda Country Club, Jesse insisted on entering the party doing a breakdance move called "the worm." However, during the course of his smooth entrance he ended up scraping his chin.
"Needless to say, I was wiping blood off from his chin while we were dancing our first dance so it would not drip on my dress," she laughs. "Something we will never forget."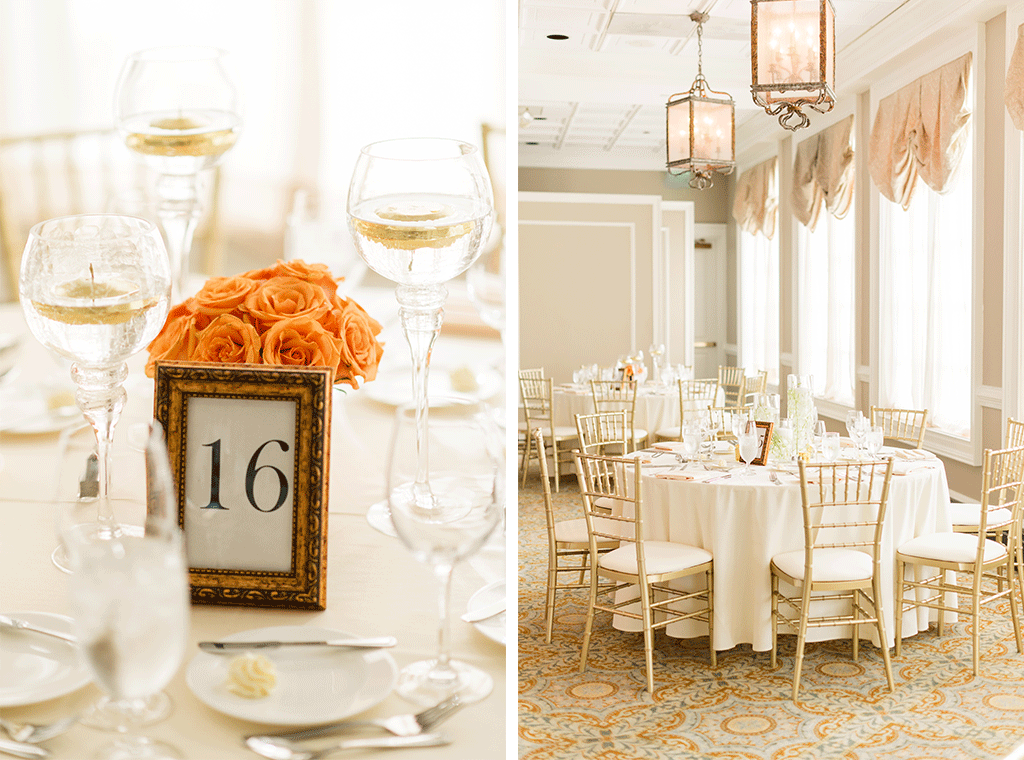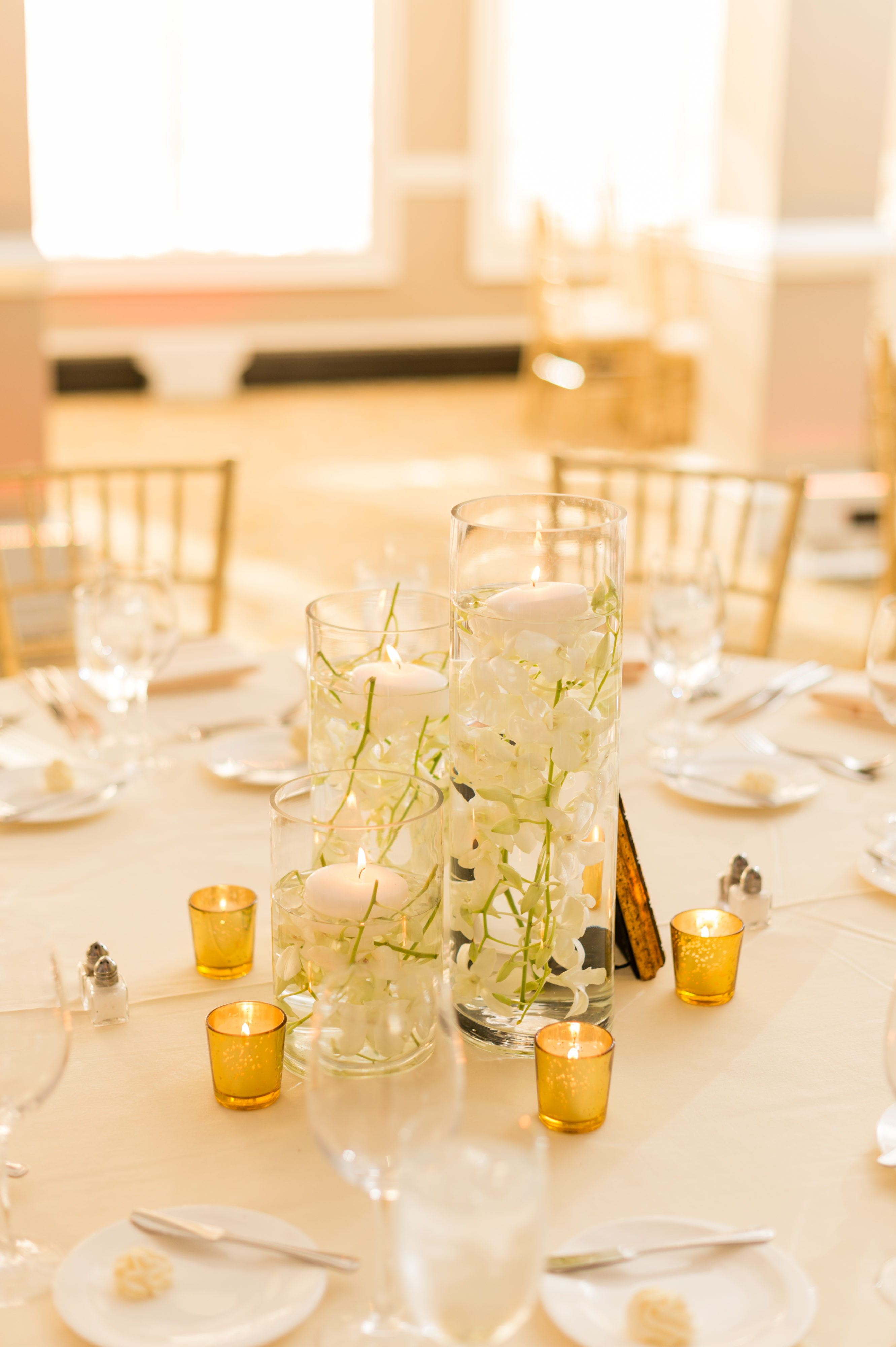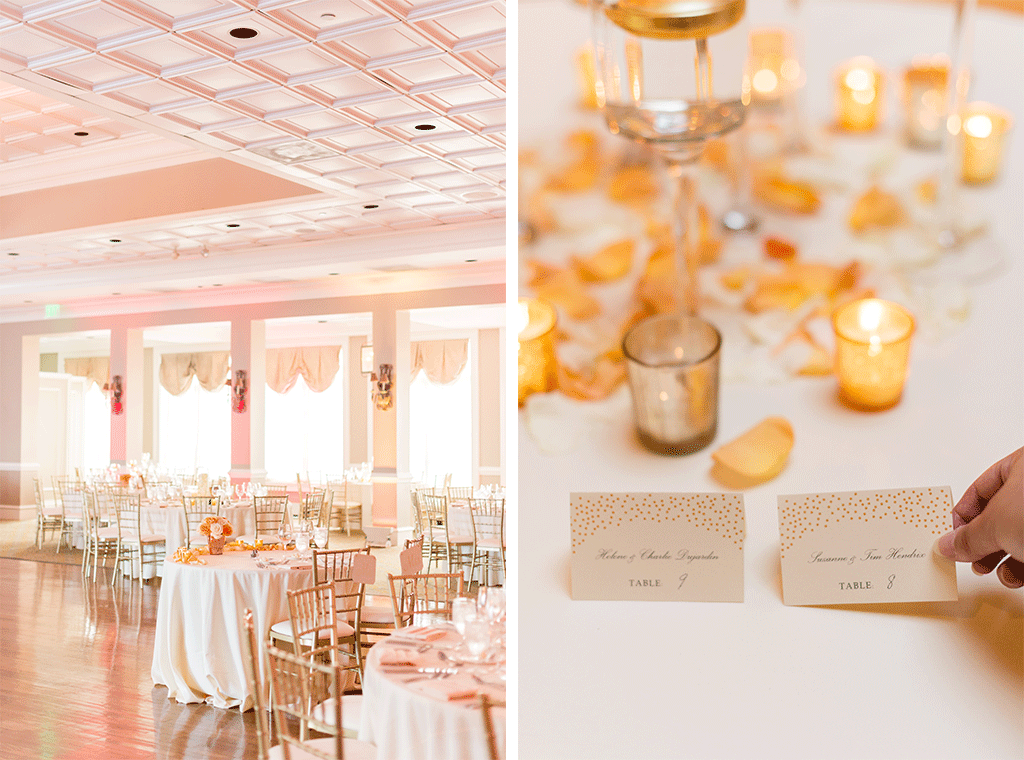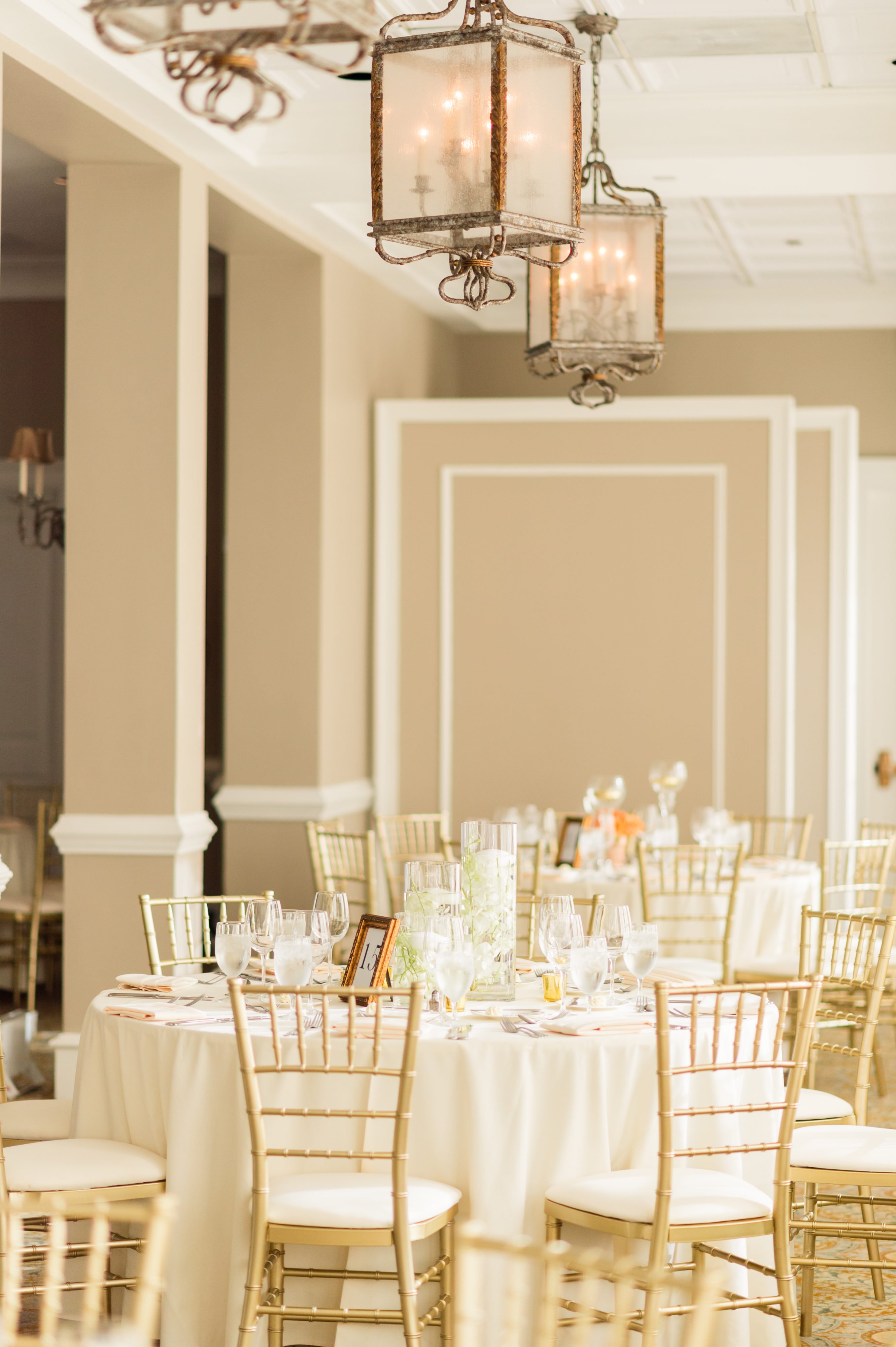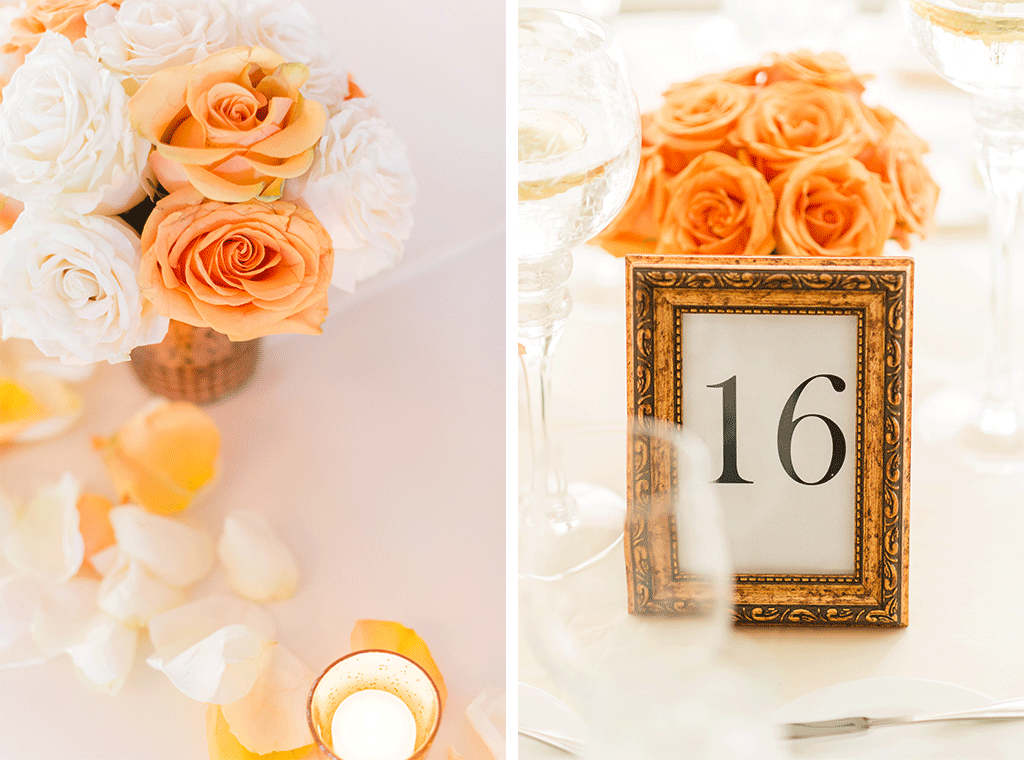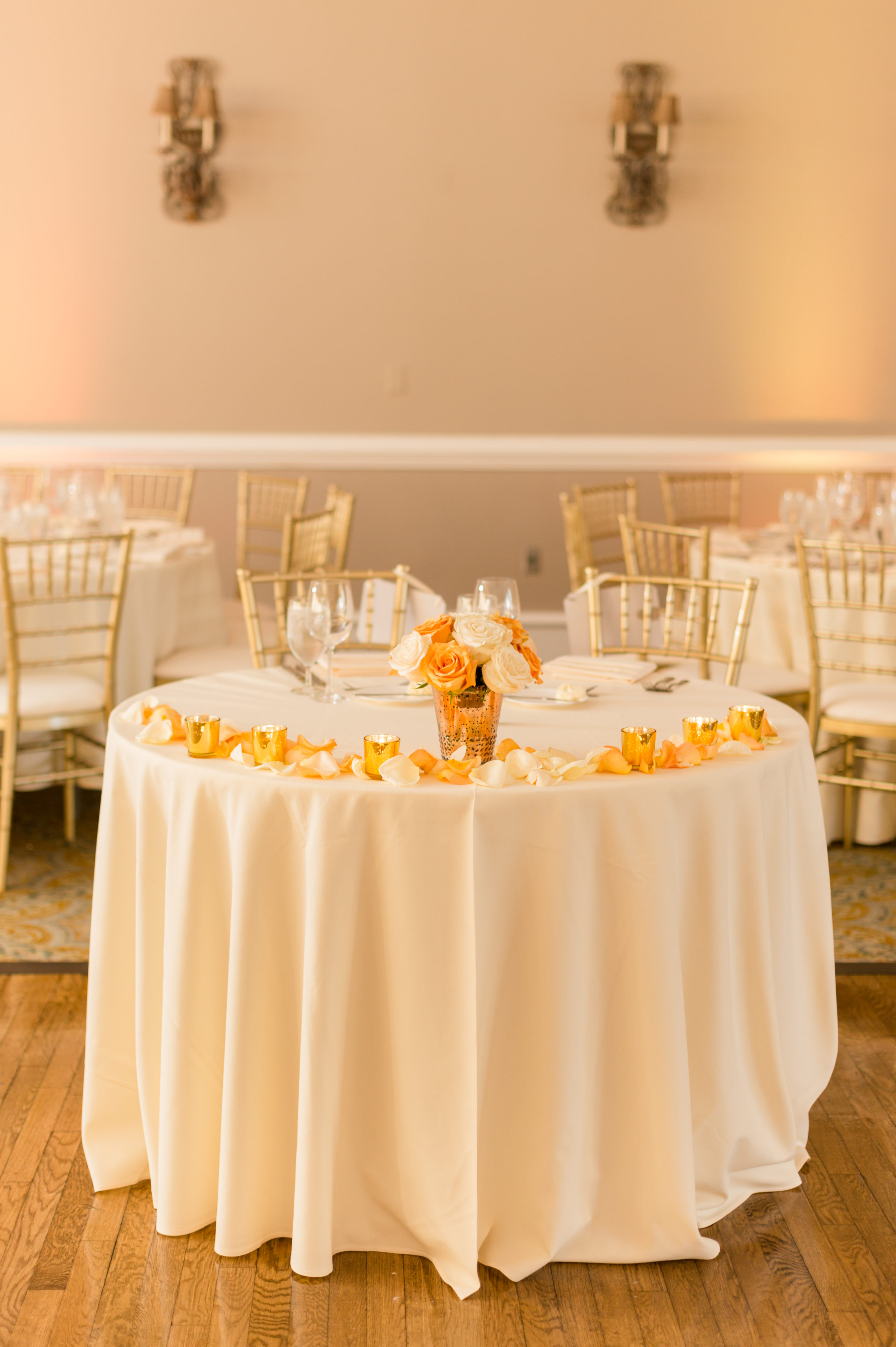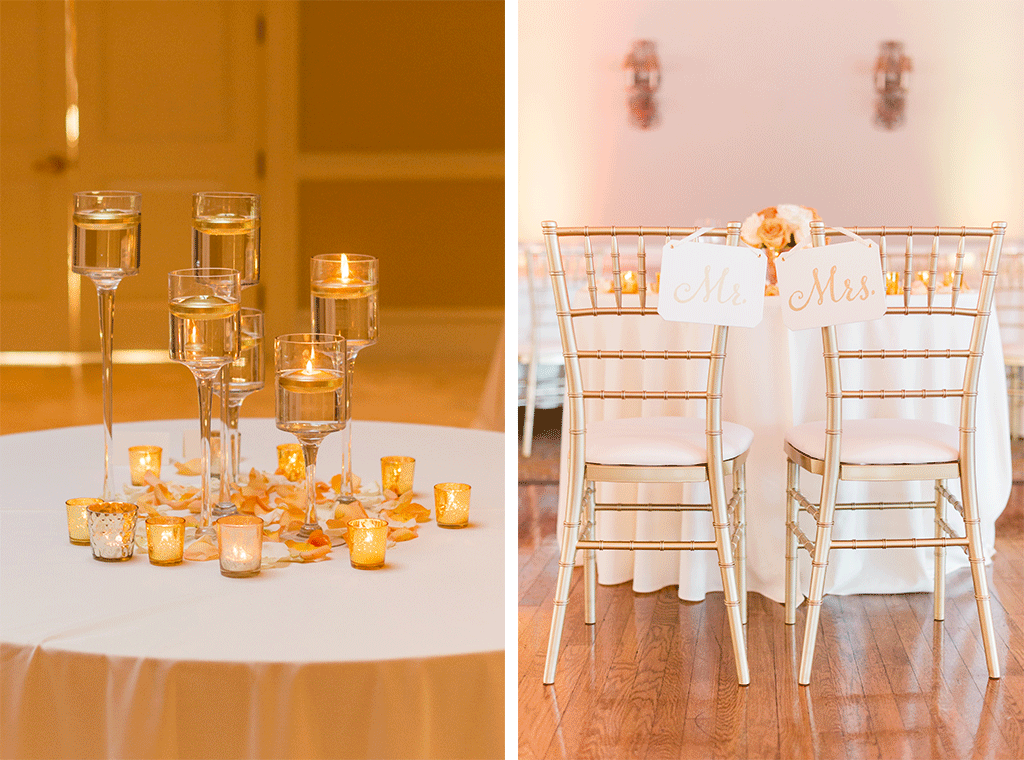 After making it through their first dance, "I'm Going to Be (500 Miles)" by Sleeping at Last, a cover of 500 miles by the Proclaimers, the reception turned into an epic dance party. Following their wedding, Jesse and Maureen jetted of to Maui, Hawaii for their honeymoon.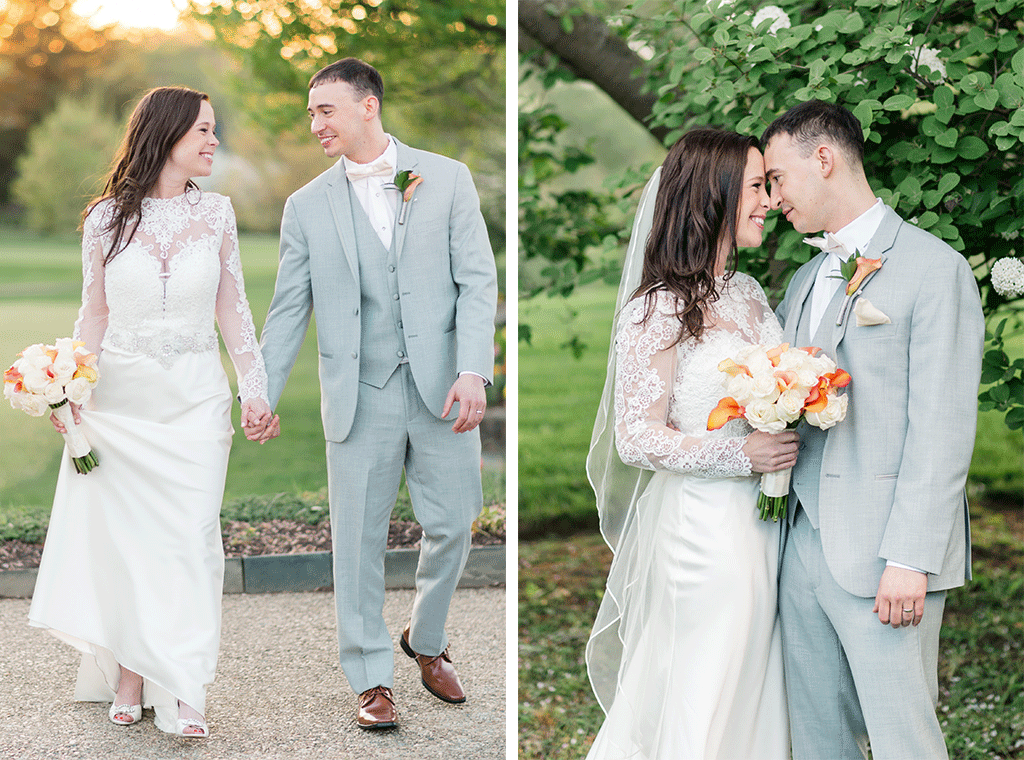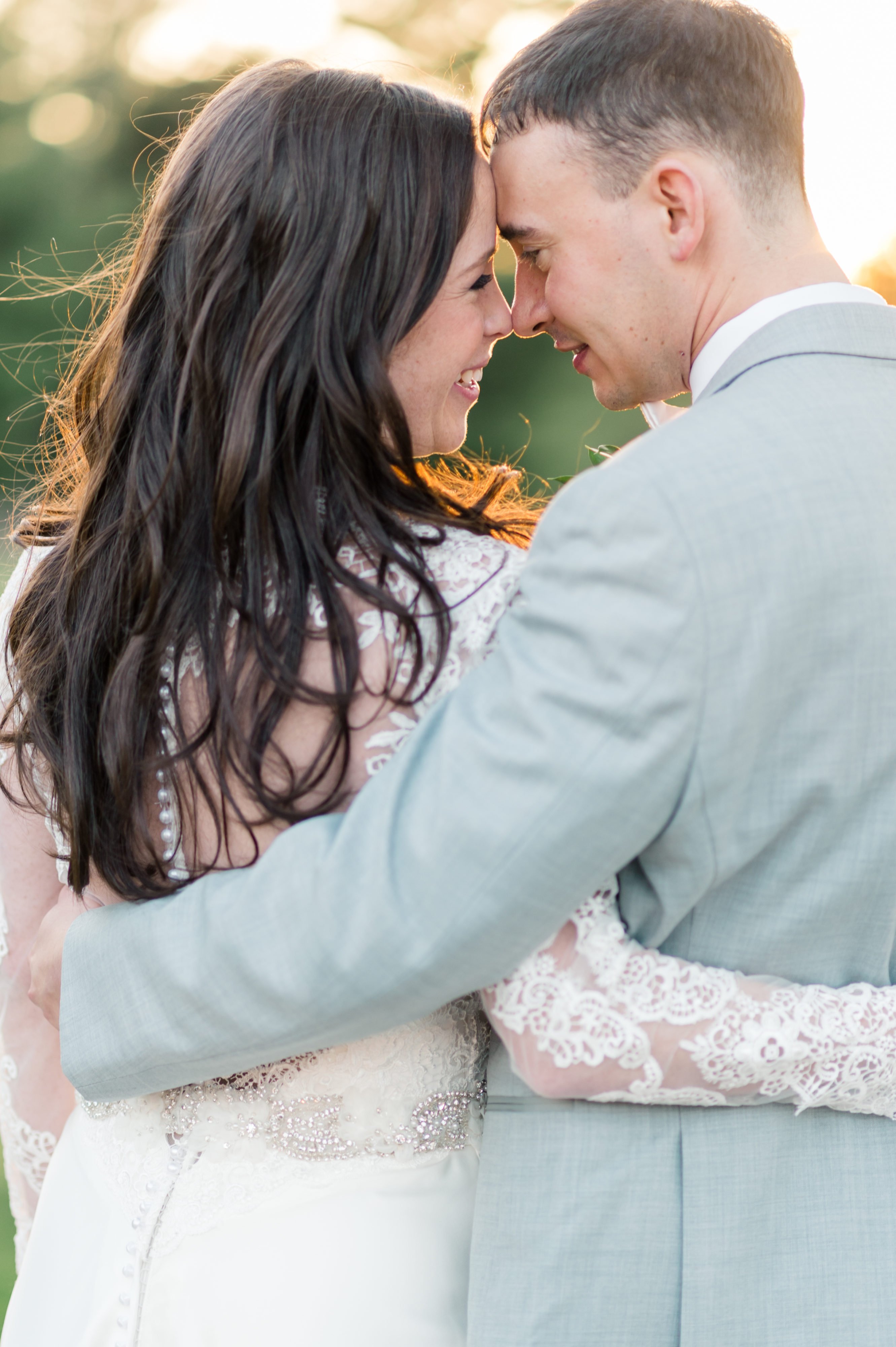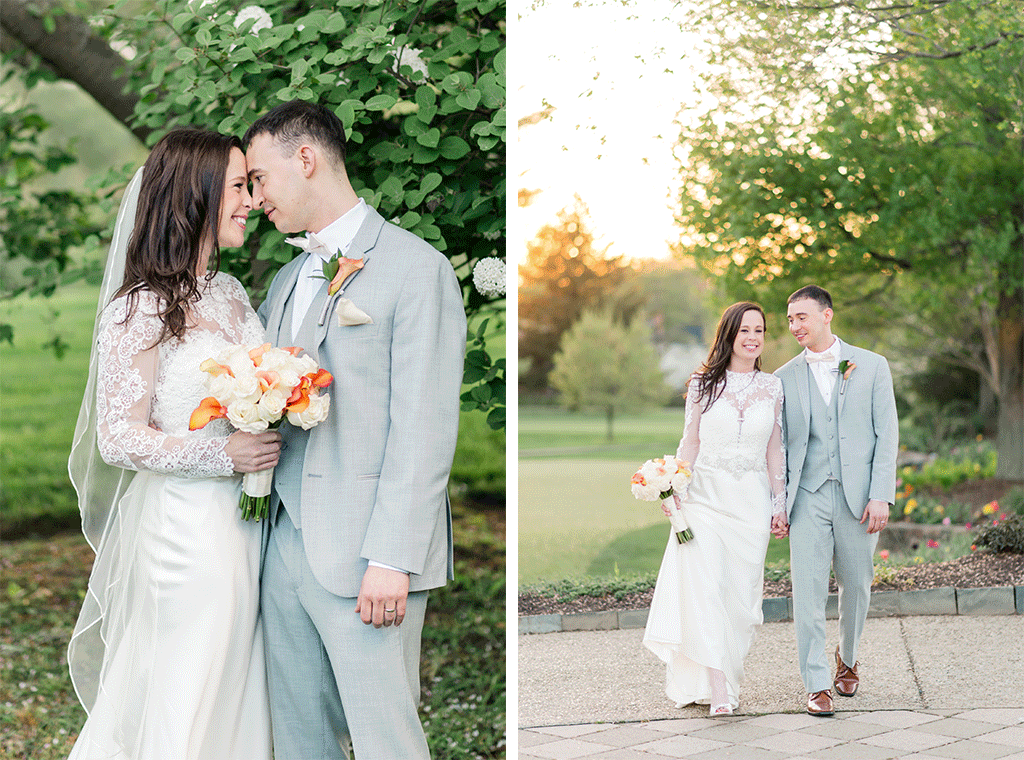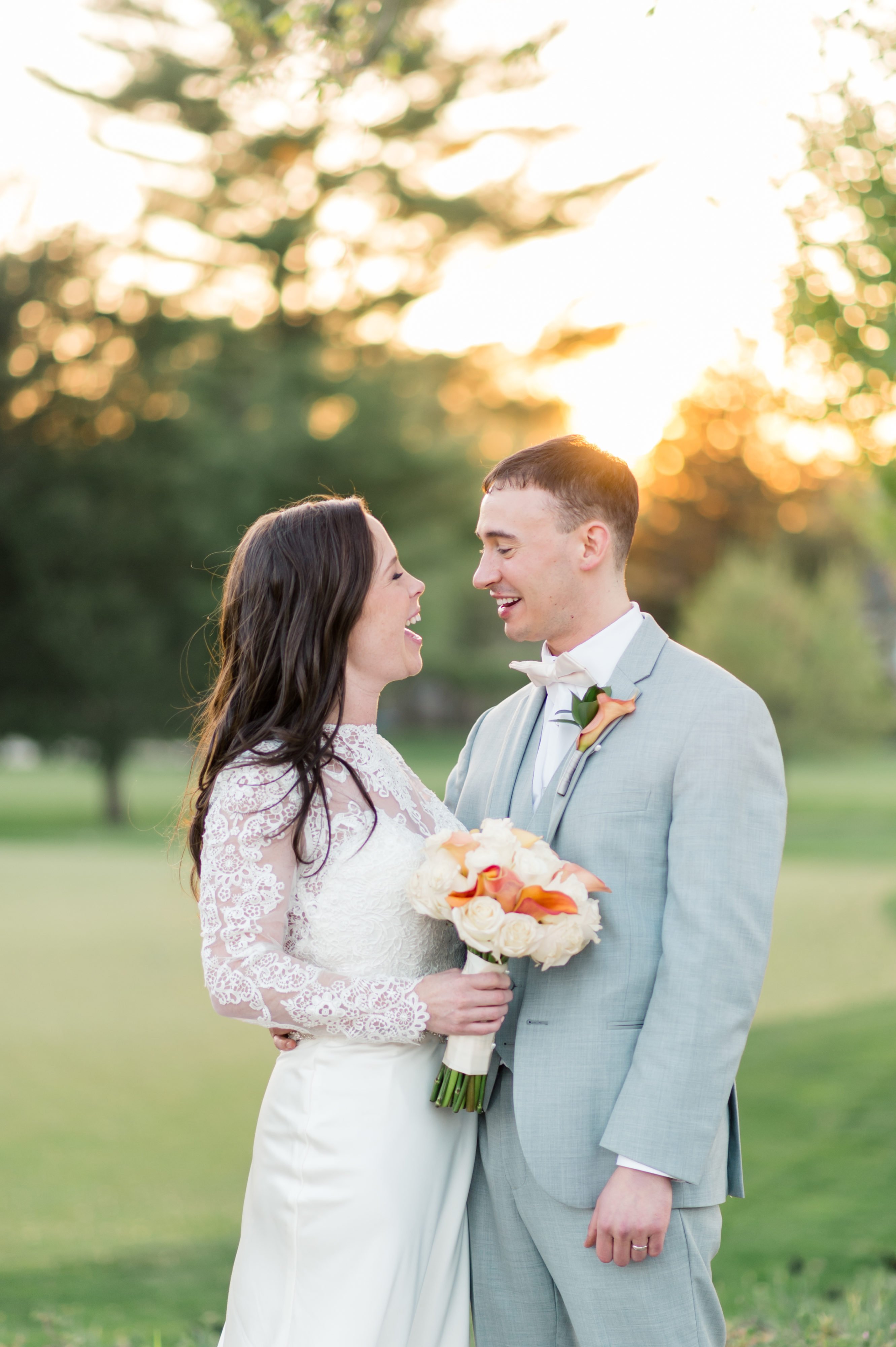 VENDORS 
Photography: Lauren Swann Photography | Ceremony Venue: Holy Redeemer Church | Reception Venue: Bethesda Country Club | Wedding Coordinator: Emily Allore of Bethesda Country Club | Florist: Tierra Floral Design | Bride's Gown: Allure Bridal at Julie Allen Bridal in Newtown, CT | Hair & Makeup: Bridal Beauty Associates | Caterers: Bethesda Country Club | Transportation: Old Town Trolley and A Touch of Class Limousines | Videographer: Jesse Samuel Anderson | Music/Entertainment: Will Shriver | Invitations: Minted