A guide to the newest places to eat and drink.
Washington has seen a rash of Spanish restaurant openings this year, including Arroz, Joselito, and Pamplona. The latest, Mola, sets itself apart with simple Moorish-influenced food, incorporating ingredients like olives, dried fruit, almonds, saffron, and more. It opens today in Mount Pleasant from Erin Lingle and Karlos Leopold, the owners of Woodridge Mediterranean spot Nido.
Don't expect anything too fancy or precious. "It's hard to pay for a big-name chef these days, and the food that we're doing, it's like home cooking, simple recipes with really good ingredients," Lingle says. She has stepped into the kitchen to create the menu with the help of Etto chef Cagla Onal-Urel and Nido kitchen manager Marlon Ramirez.
Mola features plenty of seafood, including stuffed grilled sardines as well as Catalan-style cuttlefish ink rice with squid and preserved lemon. Lingle is particularly excited about the fried chipirones (tiny whole squid). She's had a hard time finding them in the US but was able to track down a Spanish purveyor to supply them.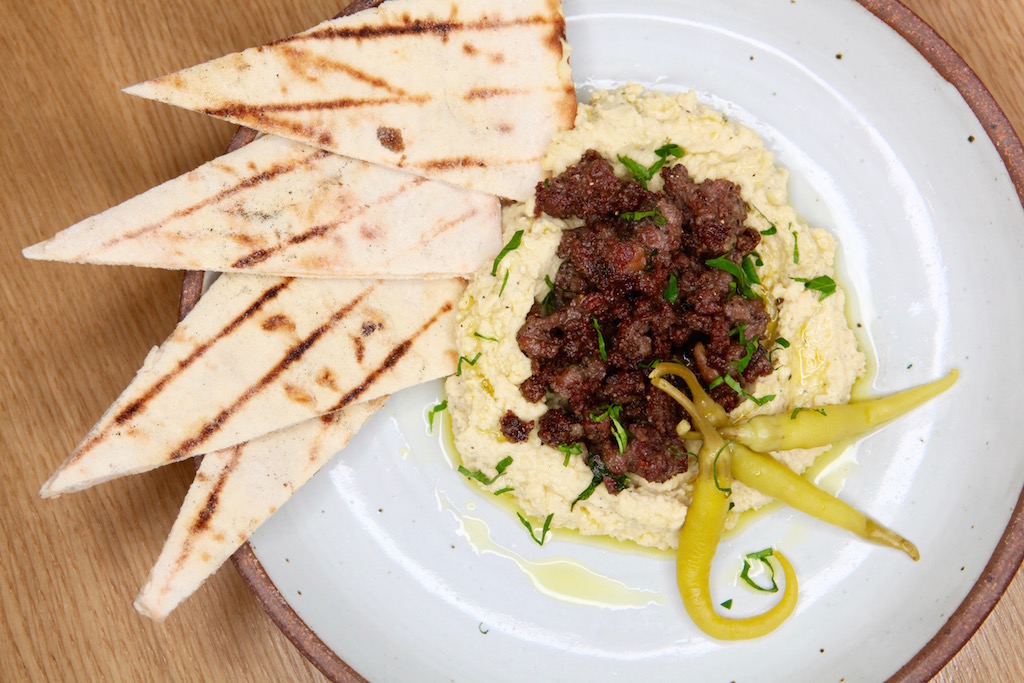 The menu is rounded out by a selection of snacks (smoked eggplant dip with trout roe), vegetables (sherry-braised artichokes), and meat dishes (roast quail picada). The dishes aren't tapas, per se, but they are meant for sharing. The one more sizable plate is a paella with pork, morcilla (blood sausage), chickpeas, and spinach. Mola is only open for dinner, but it will eventually roll out brunch and a late-night snack menu.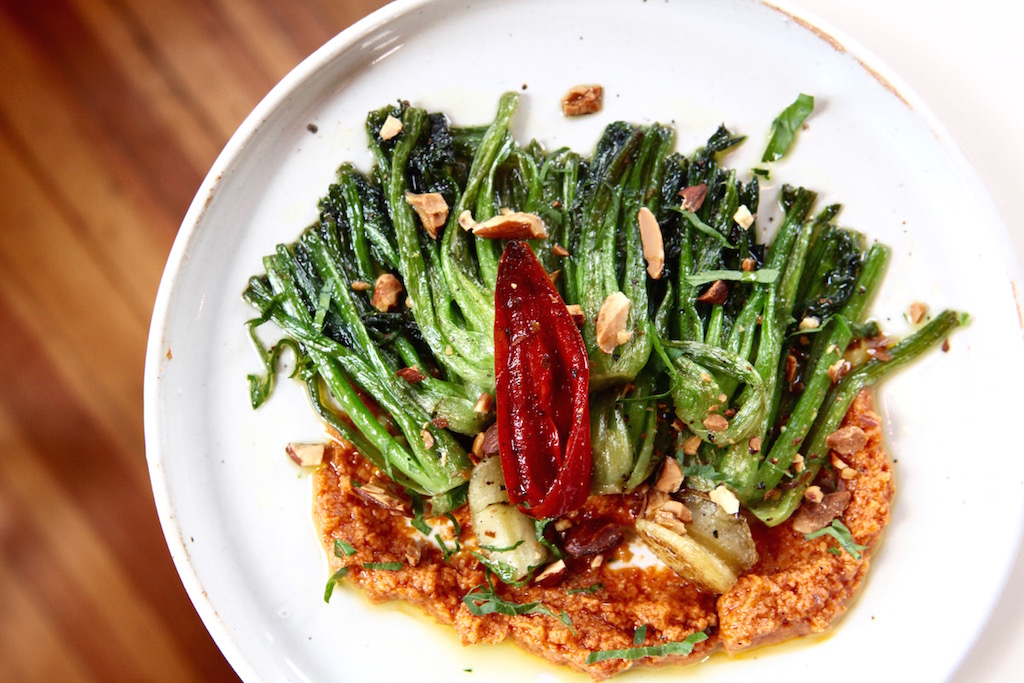 The wine list is all Spanish with an emphasis on the Valencia and Andalusia regions, while cocktails center around sherry and vermouth. Like Nido, Mola will have DC-made Capitoline vermouth on tap.
The 45-seat dining room, formerly Radius Pizza, has the same bright, airy feeling as Nido with white-washed brick, patterned tiles, and poppy wallpaper. And a lot of details are handmade: Leopold built the white oak tables and the booths, and a pottery-making friend custom-made ceramic plates.
As for the name Mola? It's slang for "it rocks" or "cool."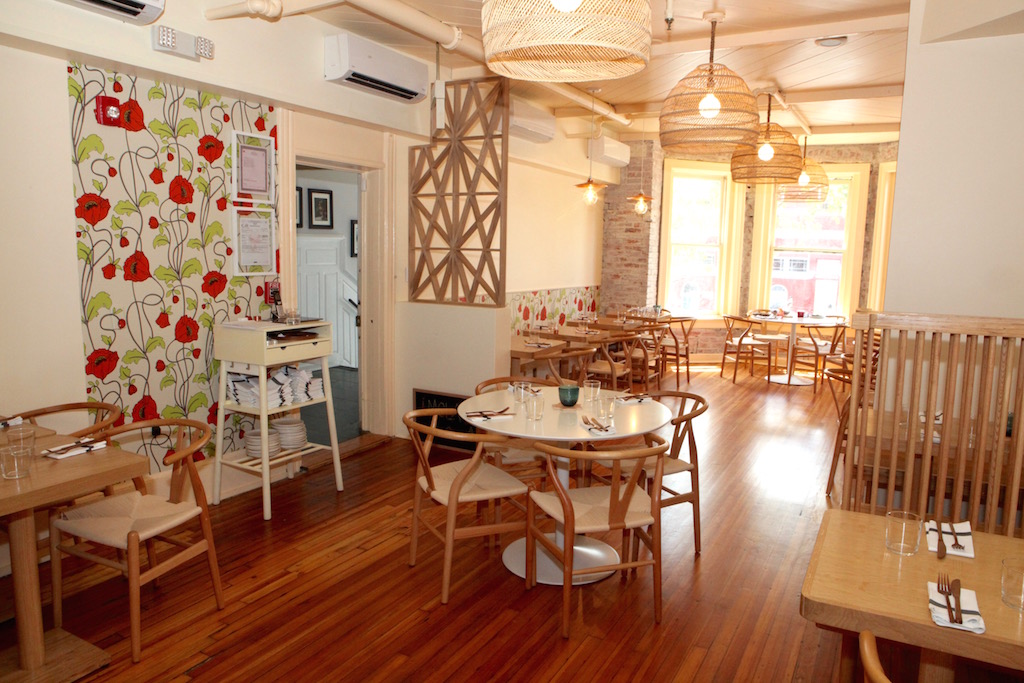 Mola. 3155 Mount Pleasant St., NW; 202-849-3247.