To see the rest of our Best of Washington package, including the best things to eat, buy, and know, click here.
BEST NEW REASON TO SHOP IN LEESBURG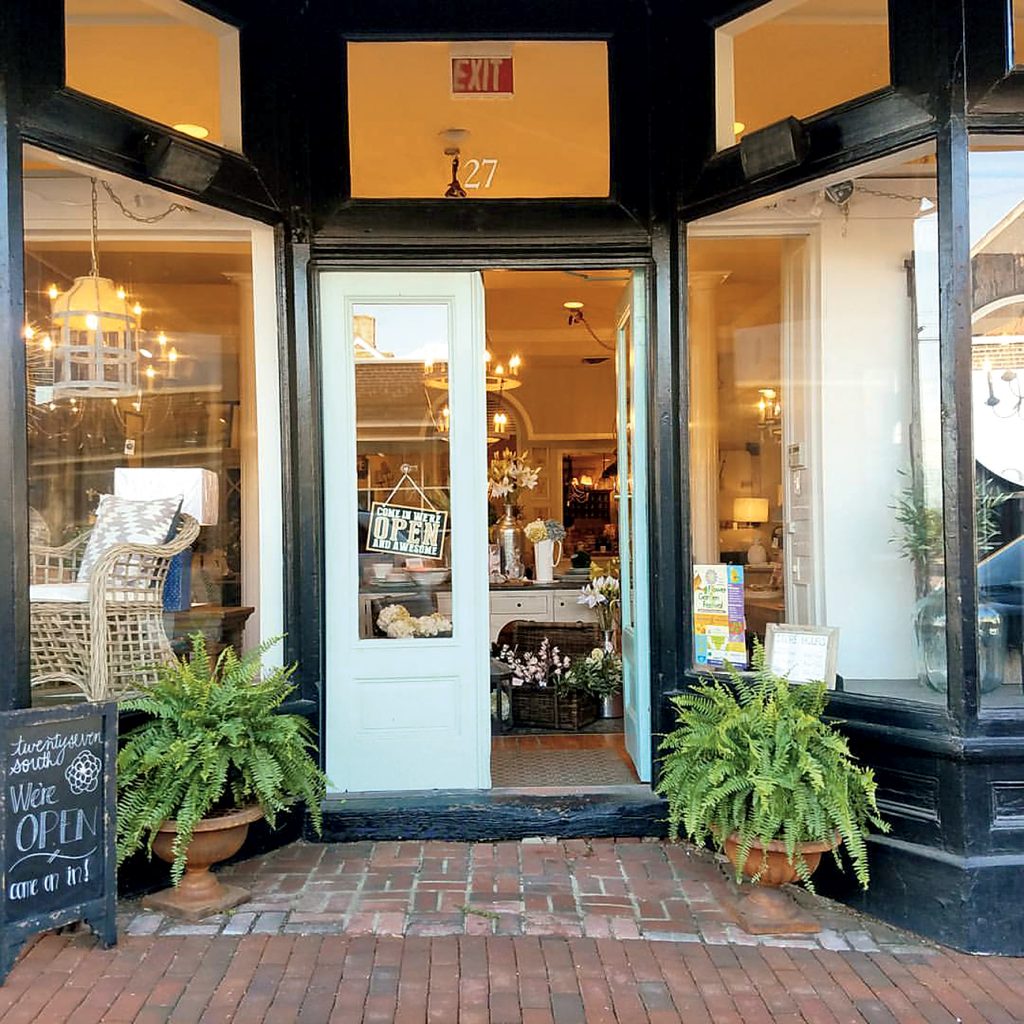 This beautiful shop in downtown Leesburg showcases the type of rustic-farmhouse-meets-luxe furniture designs born of the current do-it-yourself movement—if any of us could actually do it this well ourselves. The high-quality but reasonably priced pieces come from around the world, as well as from local artisans, and include chandeliers, sideboards, art, frames, and fabulous hostess gifts. 27 S. King St., Leesburg; 703-771-025.
BEST FOR SMALL-SPACE FURNISHINGS
The Georgetown showroom of slick, convertible pieces offers a much cooler alternative to your typical Murphy bed. 3340 Cady's Alley, NW; 202-750-6327.
BEST REASON TO VISIT MGM IF YOU DON'T GAMBLE
It's basically Carrie Bradshaw's closet: glittery heels in every shade, along with some handbags and Parker's "Little Black Dress" line. 101 MGM National Ave., Oxon Hill; 301-971-6094.
BEST OUTFITTER OF THE RESISTANCE
What was a pop-up before the Women's March is now a permanent purveyor of the future is female T-shirts and other clothes and accessories with anti-patriarchy, pro-science, and pro-LGBTQ messages. 2439 18th St., NW; 202-804-5873.
BEST FOR VINTAGE CLOTHING
Broadway plays and TV shows such as Boardwalk Empire rely on this vintage-clothing den for 1930s gangster suits and beaded flapper dresses worthy of an F. Scott Fitzgerald novel. Partygoers and retro-fashion fans can also pick up attire in the tucked-away, warehouse-like location. Recent finds included a 1970s silk dress in a boho floral ($80) and hot-hued 1940s neckties. Saturday and Sunday noon to 5 and by appointment. 5179 Lee Hwy. (lower level); 703-517-7373.
BEST GROCERY STORE HACK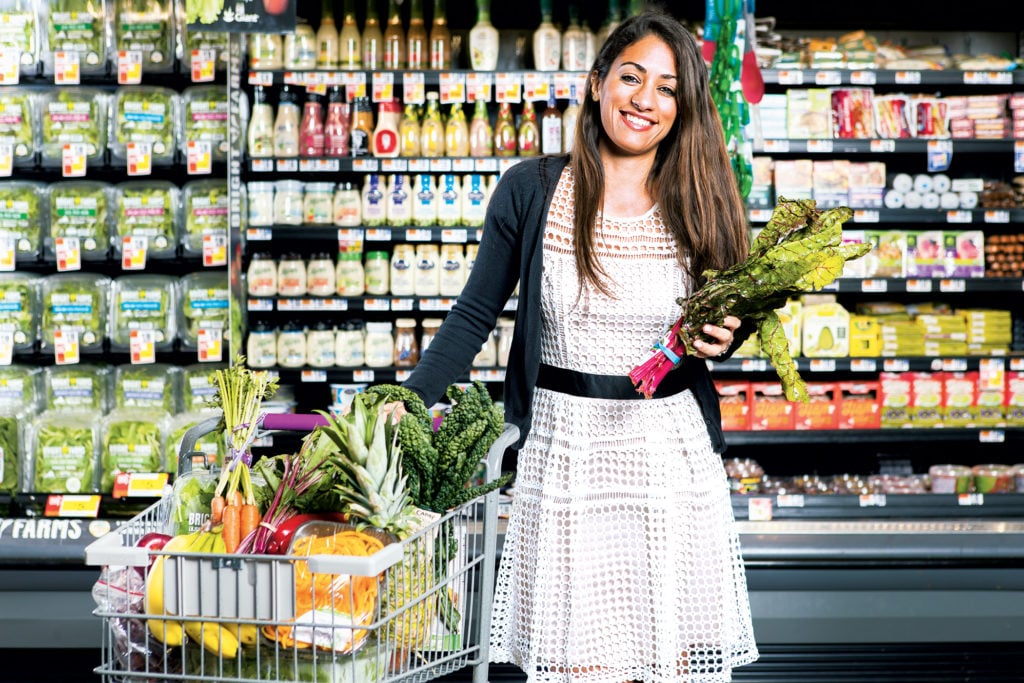 Giant's Store Nutritionists
With thousands of similar-looking products on grocery shelves, shopping for healthy food can be a headache—especially if you're trying to stick to a strict diet and have to read every label. But here's a handy hack: Anyone can set up an appointment with one of Giant Food's ten local in-store nutritionists for a store tour. She'll help you fill your cart with healthy items, and though the service costs $25, the tour ends with the nutritionist handing you a $25 Giant gift card. To make an appointment, go to giantfood.com and click on "live well"; under "health & wellness," select "find a nutritionist."
BEST-KEPT FURNITURE SECRET
While DIYing the remodel of her Fairfax fixer-upper, Katie Banks found that much of the furniture she coveted exceeded her budget—so she recreated the looks herself by sprucing up secondhand finds. The hobby became a full-time job last year. She now keeps an inventory of midcentury-modern and Hollywood Regency–style pieces to customize for clients—likely for a fraction of what the piece would cost at a vintage shop. 202-848-6363; cmbworlddesigns.com.
BEST RETAIL STRATEGY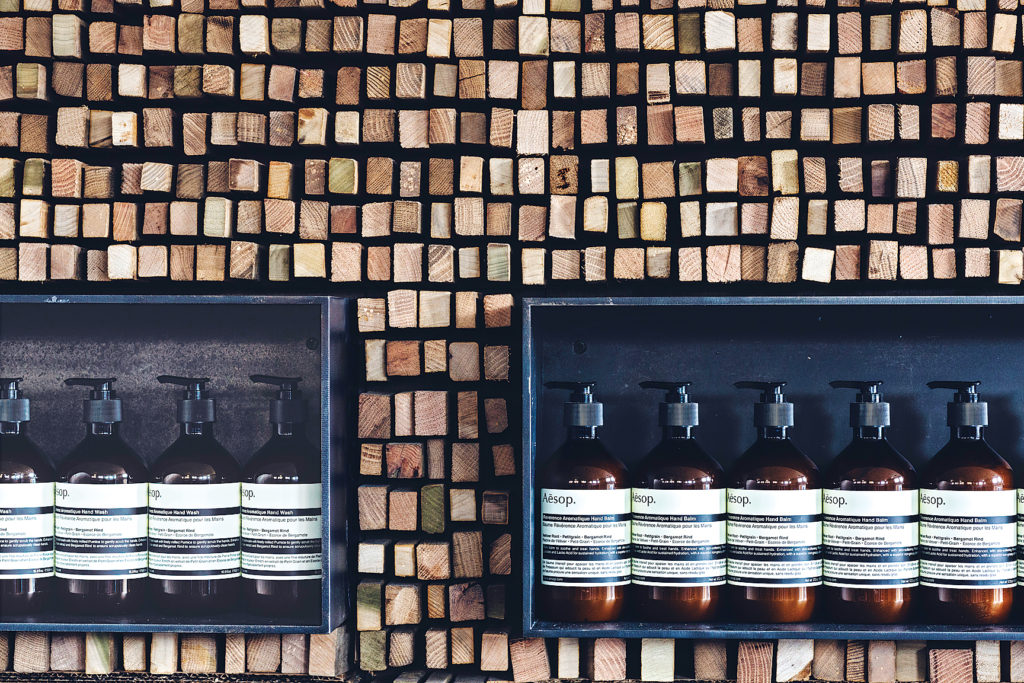 Open First in Shaw
When you think of spending a Saturday shopping in DC, you might think of Georgetown. Surprisingly, that's not necessarily the first place retailers think to open these days.
Brands looking to connect with millennials and the creative class have identified the Shay development in Shaw as their home base. Techy businesswear retailer Ministry of Supply opened its first DC location in Shaw, to be close to the "driven, diverse, and active" young professional community, says CEO Aman Advani. Beauty brand Aesop arrived in Shaw in September and followed that location with a Georgetown outpost. Fashion boutique Steven Alan, in Georgetown since 2013, closed that location in 2015 in favor of a new storefront at the Shay. And while eyeglass brand Warby Parker may have opened its first area store in Georgetown, its Shaw storefront wasn't far behind, arriving just over a month later.
BEST METAPHOR FOR LOGAN CIRCLE'S EVOLUTION
J. Crew Men's Shop
Most patrons of the polished, preppy new store at 14th and Corcoran would never suspect that the building operated for years as a gay sex club that closed after a member fell down the stairs to his death. 1618 14th St., NW; 202-518-0891.
BEST HOME CATALOG COME TO LIFE
Ballard Designs
If you covet the room vignettes in this longtime home-furnishings catalog—an interior-designer darling—you can now sit in them at a new Tysons store, where staff can customize orders and you can upload a photo of your space to see how a piece would fit. Tysons Corner Center; 571-341-5391.
BEST PLACE TO DIG FOR TREASURE
For Your Eyes Only
Life-size metal knights in armor. Slightly weathered Victorian chairs. Mirrors fit for Versailles. You'll have to dig for finds (some in need of TLC) amid a glorious, dusty jumble of vintage furnishings at this 10,000-square-foot warehouse and parking lot. The owners score the loot at auctions and estate sales; few prices are marked, setting the stage for bargaining. Open Friday through Sunday. 604 Rhode Island Ave., NE (second floor); 202-317-0163.
GREAT COLORIST FOR GOING BLOND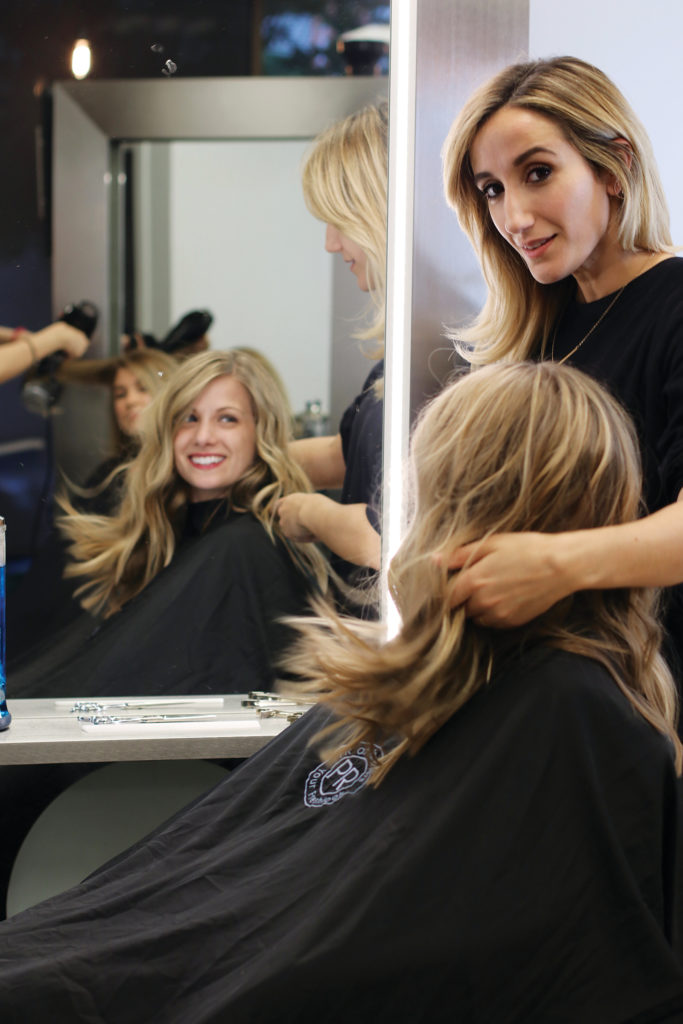 She calls herself "a blonde's best friend." Take a look at the Instagram handles of some of DC's well-coifed bloggers, such as Julien Garman and Natalie Pinto of the Fashionably Broke, and you'll find they have something in common: They're all clients of PR at Partners stylist Nadine Matar, a.k.a. #naybots. Matar has a reputation for her ability to turn a brunette blond, and her own mane is her best advertisement. Though naturally dark brown, she coaxed her hair to a honey hue over the course of a year and a half. Looking to make the transition? Matar has a knack for soft, natural-looking lightening. PR at Partners, 2033 K St., NW; 202-862-3870.
BEST SERVICE TO "MAGICALLY TIDY UP" YOUR HOUSE
If Marie Kondo's bestselling book, The Life-Changing Magic of Tidying Up, made you want to shed all those worldly possessions that don't "spark joy," you may still need some hand-holding to get there. That's the idea behind Jenny Albertini's home-and-office organization company, Declutter DC. A former US diplomat who worked on HIV/AIDS programs, Albertini didn't just use the book's philosophy to purge hundreds of items accumulated during her travels—she trained in the "KonMari" method. One of just a few consultants in the country to complete an eight-month certification, Albertini was taught by Kondo herself. Rates start at $479 for five hours. 202-480-6332; declutterdc.com.
BEST SERVICE TO PARE DOWN JUST YOUR CLOTHES
Personal style consultant Jenn Mapp Bressan is a reformed shopaholic who whittled her own enormous closet—spanning four dress sizes and filling three rooms—to between 35 and 40 core garments she loved and actually wore. Now a big believer in this kind of "capsule wardrobe," she rehabs closet junkies such as WRC-TV's Angie Goff and The Walking Dead's Ann Mahoney by applying her "tiny closet, tons of style" editing philosophy to their wardrobes. Rates start at $500. 703.609.1090; jennmapp@mappcraft.com; mappcraft.com
WHERE DID ALL THE WOMEN'S BOUTIQUES GO?
Some of the Best of What's New
It's tough to be a brick-and-mortar retailer right now. In the past few years, we've said RIP to many independent women's boutiques, including Saks Jandel, Ginger, Urban Chic, Wink, and Britt Ryan, while Muléh and Anthom both hightailed it to New York City. Given that shopping online is only getting easier (we're looking at you, Amazon Prime Now), it seems we're seeing fewer local stores in favor of big-box brands that can afford the overhead.
As the boutiques have shuttered, some cool international retailers have made an entrance. Club Monaco recently returned to Georgetown with elegant but fashion-forward selections for women and men. H&M sister brands & Other Stories and Cos just arrived in Georgetown with unexpected designs and long-lined silhouettes. MM.LaFleur's elevated women's workwear shop opened its first DC location downtown, and Madewell just added another spot, on 14th Street, for its casual, denim-filled styles.
Local women's boutiques are by no means gone. Tuckernuck arrived in Georgetown with a streamlined version of its expansive online offerings. New-on-the-scene Curio Concept brought global styles with a side of funky odds and ends to town. Meanwhile, national and local menswear brands have had a resurgence—Bonobos, Read Wall, and Frank & Oak all took up residence in Shaw, while Shinola and Filson are fairly recent additions to 14th Street.
To see the rest of our Best of Washington package, including the best things to eat, buy, and know, click here.