It was the first question we wondered as soon as we heard that Sarah Jessica Parker would be opening her first-ever brick and mortar store for her brand SJP Collection: Why National Harbor, Maryland?
One might think that the fashion icon and Sex and the City star would pick America's fashion capital, New York City, for her first stand-alone boutique, but instead she and her business partner, George Malkemus, chose Maryland's new casino, MGM National Harbor.
So when Parker was in the store taking interviews mid-day Thursday before the casino's grand opening celebration Thursday evening, we asked: Why here?
"They asked," says Parker. "They came to us. When we first launched with Zappos—and they don't have brick and mortars—they set up this really wonderful pop-up shop at Crystals [a Las Vegas mall formerly owned by MGM]. It was sort of our first understanding that MGM basically owned the strip. I never really knew that—I always associated their properties with anything that said MGM. So we met Sarah Moore [MGM's executive director of brand marketing and retail] and she rang George [Malkemus] well over a year ago and said after that event at Crystals, she came by and she saw it. She was like, we're building this property, and here's where it is, and here's what it's going to be. Would you guys consider being a part of it and it be your first stand-alone store? For us, assuming we were years away from that opportunity, [it] was a thrilling inquiry."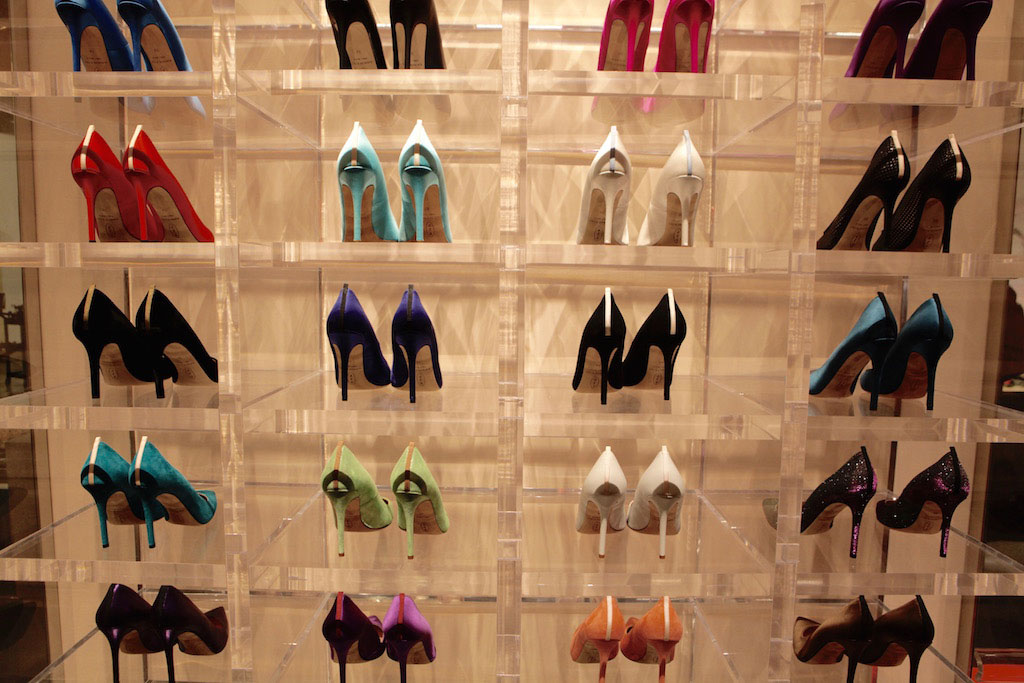 Parker says that when the question was posed by MGM, she and Malkemus hadn't really considered opening a brick and mortar in New York City.
"I think we've never really entertained our own store," says Parker. "Not beyond the sort of fleeting, seeing a 'for lease' sign on a store. I think George and I are really pragmatic…As seductive as it is to think about stand-alone stores and having that opportunity, we really look at what's in front of us and that's where we need to focus our attention. I mean, obviously it makes sense that one day we would—if our success allows us that—[open] in New York."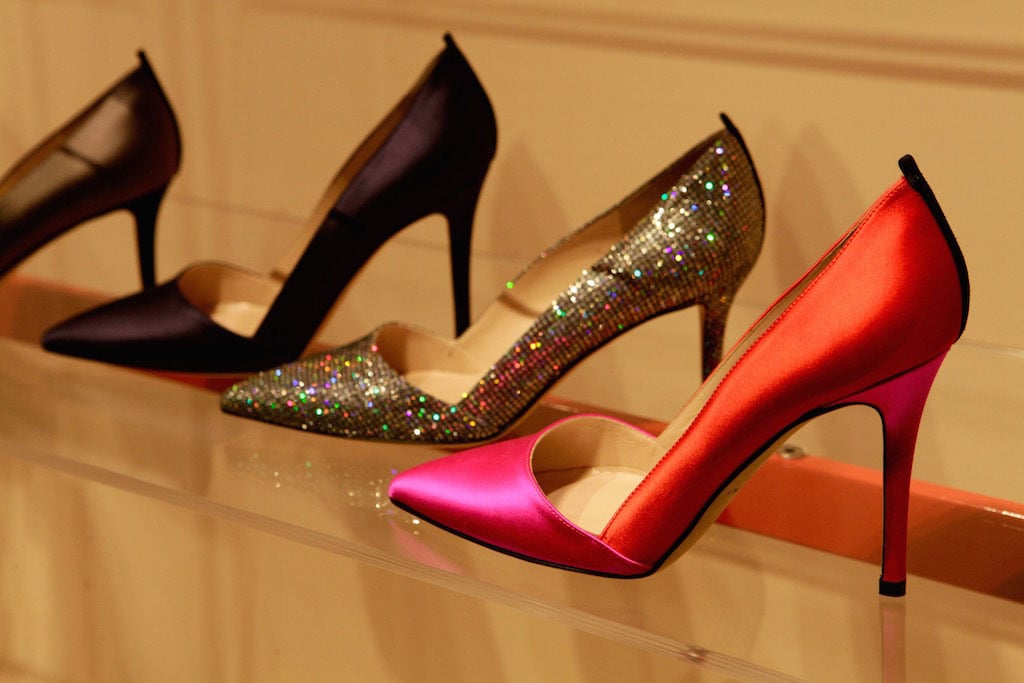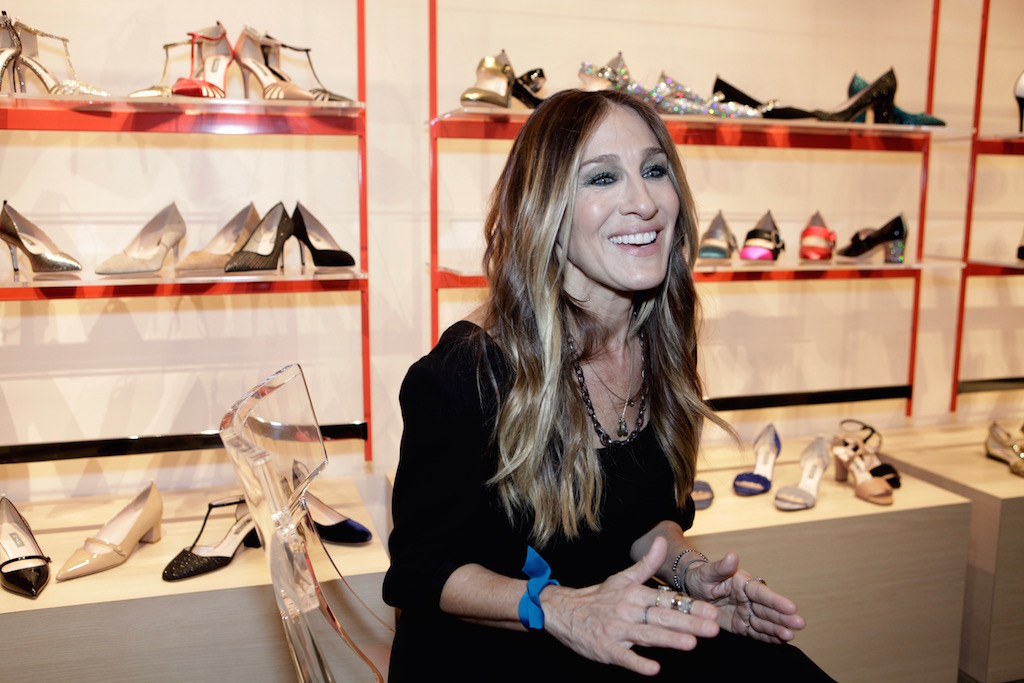 Parker says that she and her business partner had many conversations with MGM and visited the site in hard hats "endless times" as the project was coming together. Inside, the store is flanked with walls of shelves that are filled with Parker's sparkly, colorful shoes, one rack of Parker's Little Black Dress line, and a few handbags.
Now that the store is completed, Parker says she hopes that customers "get what they are imagining. They should feel like they are walking into a jewelry box—that there's a party for their foot waiting here."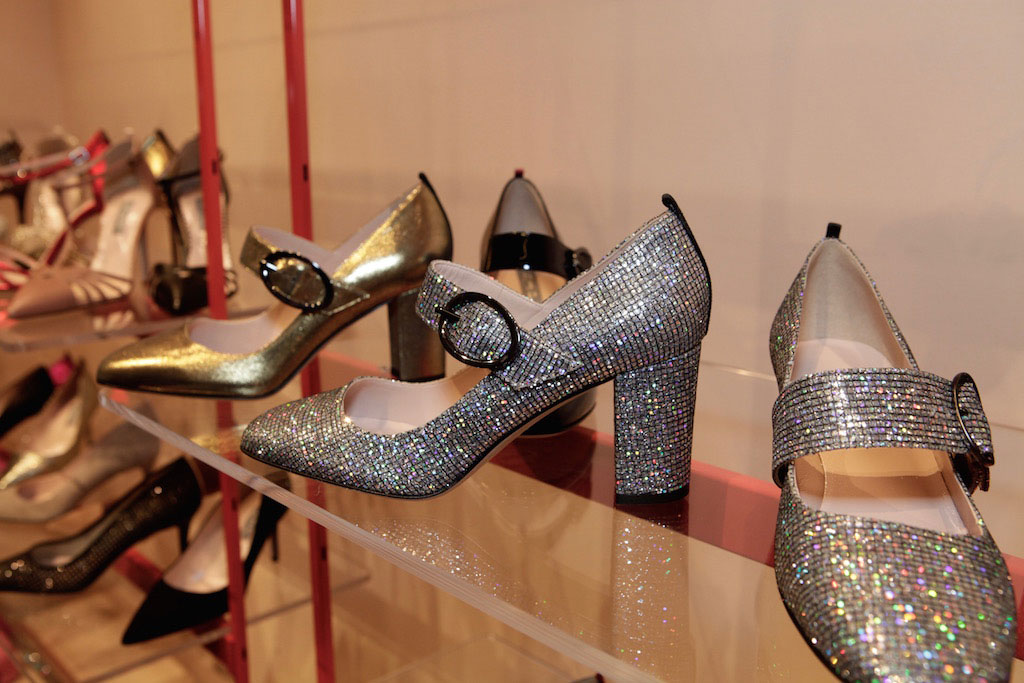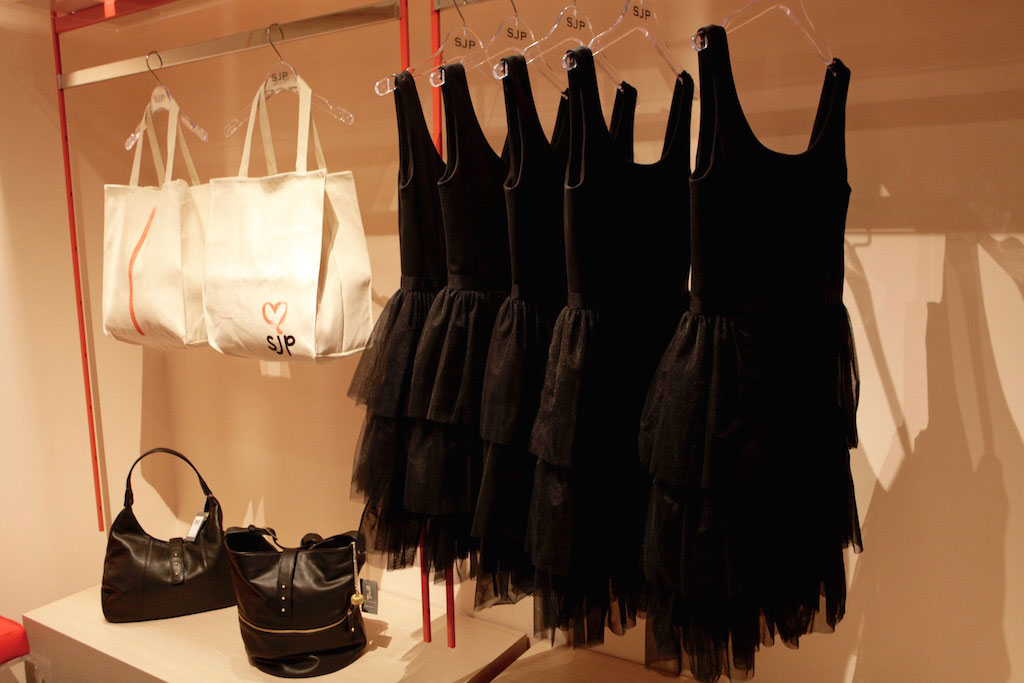 The store officially opens December 9, at 10 AM at MGM at National Harbor (7100 Oxon Hill Rd, Oxon Hill, Maryland).