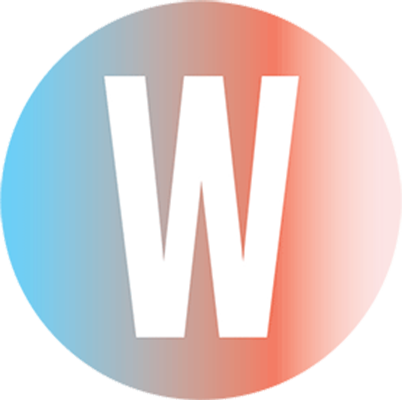 This comes from our annual Best of Washington list. To see more from the list, including the best things to do, places to eat, and places to shop, click here.
In DC: The Apollo
It's rare that a rental building is as meticulously designed as this, so it's hard to know where to look first. Maybe at the glimmering, emerald-green-tiled elevator bank? The Deco-inspired mosaic floor? Or the golden, lightsaber-esque chandelier? The 431 apartments in the heart of the H Street corridor aren't cheap—they range from $2,000 studios to $6,000 three-bedrooms—but you might never have to leave. On the roof, you'll find a two-level, resort-like pool deck. The District's newest Whole Foods and a Wydown coffee shop are on the ground floor. 600 H St., NE; 844-354-1095.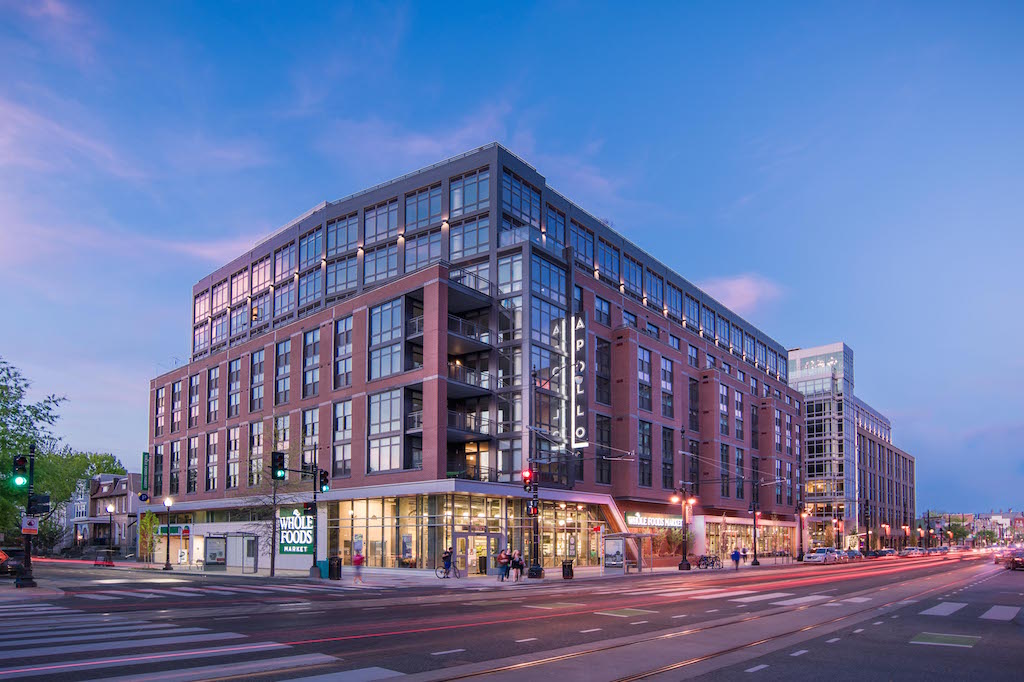 Outside DC: Central Place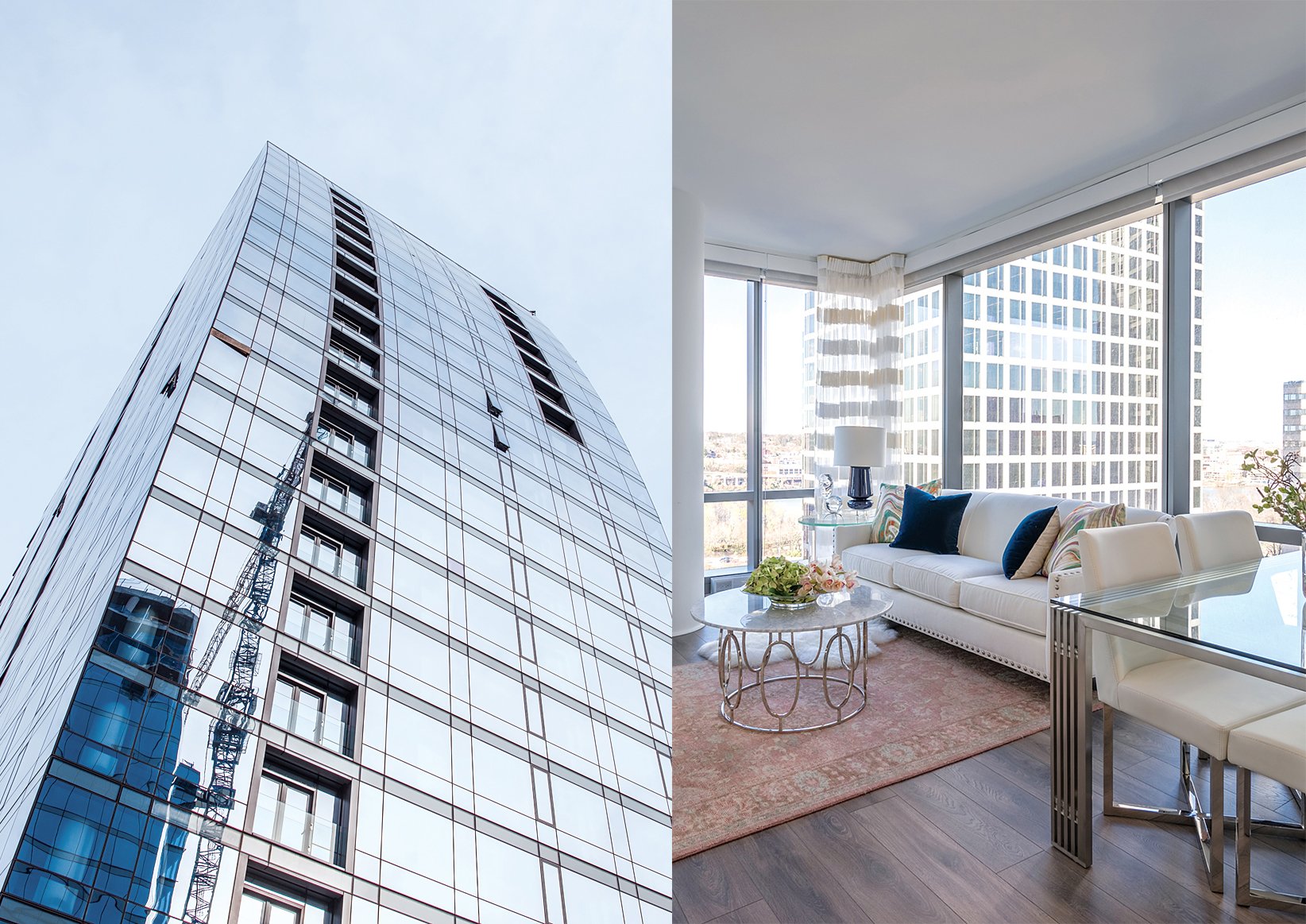 This modern, 31-story glass tower next to the Rosslyn Metro is one of Washington's tallest residential buildings. Its amenities are also noteworthy—a pool, a fitness center, a 24-hour concierge, even poker tables and a video-gaming room. Most impressive is the view—a roof-deck panorama of the Potomac River and the Mall. Some of the 377 apartments have river views, too—one reason rents reach $15,000 a month. 1800 N. Lynn St., Arlington; 703-454-8034.