A guide to the newest places to eat and drink.
Hummingbird. 220 S. Union St., Alexandria. 703-566-1355.
Whatever stigma once existed about hotel restaurants seems to be long gone. Some of the biggest restaurant openings of the year are in hotels: Mike Isabella's Arroz, Robert Wiedmaier's Siren, Eric and Ian Hilton's Crimson Diner, Erik Bruner-Yang's Brothers and Sisters, and Spike Gjerde's A Rake's Progress.
Part of the appeal is that restaurateurs can get prime locations that they might not be able to afford on their own. That was one of the draws for Restaurant Eve chef Cathal Armstrong who's opening a seafood-centric restaurant called Hummingbird at the Hotel Indigo in Alexandria next week. Whereas many hotels once stuck their restaurants in the armpit of their buildings, now they're devoting some of their properties' best real estate to dining. In Armstrong's case, that means a dining room and patio with lovely waterfront views of the Potomac River.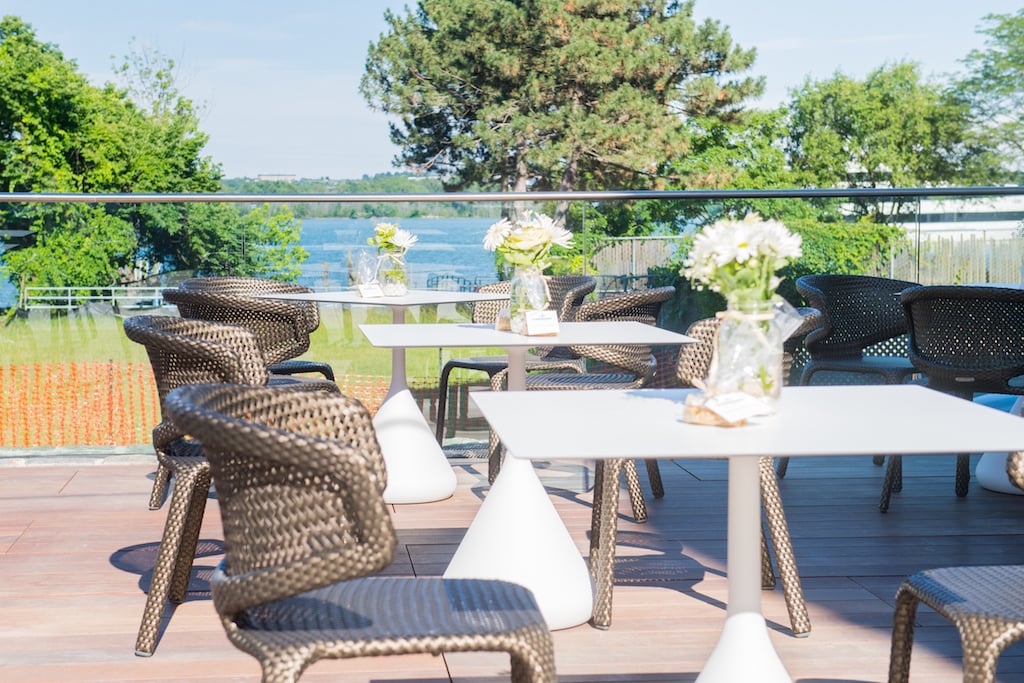 Appropriately, a lot of the items on your plate will come from the Chesapeake watershed. A raw bar will feature oysters, clams, crab, and day-boat scallops, while appetizers will include sardines and grilled octopus dishes.
The dinner menu will feature a "composed" take on the clambake, as well as a whole section of grilled fish served with four dipping sauces. (If you don't want to deal with the bones, they'll filet it for you.) A burger and steak are among the options for non-pescatarians. Armstrong will also serve the protein-rich salad with beets, avocados, boiled eggs, nuts, and onions that he likes to eat while he's training for taekwondo.
On Sunday evenings, look for various "festival type foods" like a crab boil or oyster bake.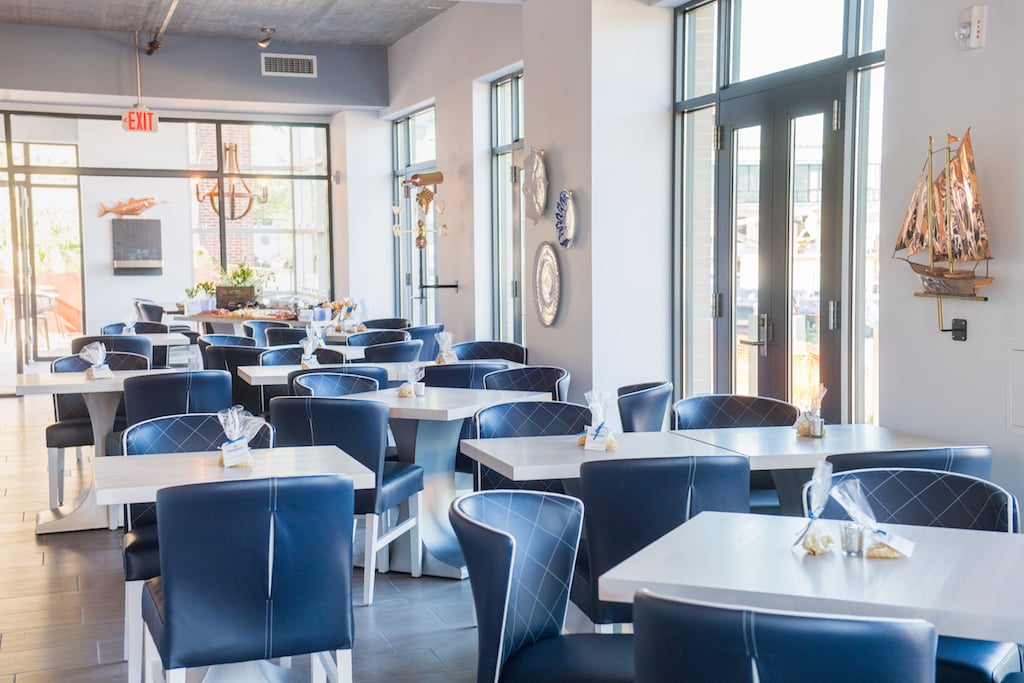 The restaurant is open for breakfast and dinner, with lunch and brunch coming soon. Armstrong isn't looking to reinvent the wheel in the AM: You'll find French toast, smoked salmon omelettes, house-made croissants, and an Irish breakfast with various sausages, bacon, and eggs.
Armstrong's business partner Todd Thrasher is behind the drinks, including some classic cocktails and sparkling slushies perfect for sipping on the patio. And in case you were wondering… "We're definitely doing a pina colada, because that's what chef likes to drink," Armstrong says.