Off the Shoulder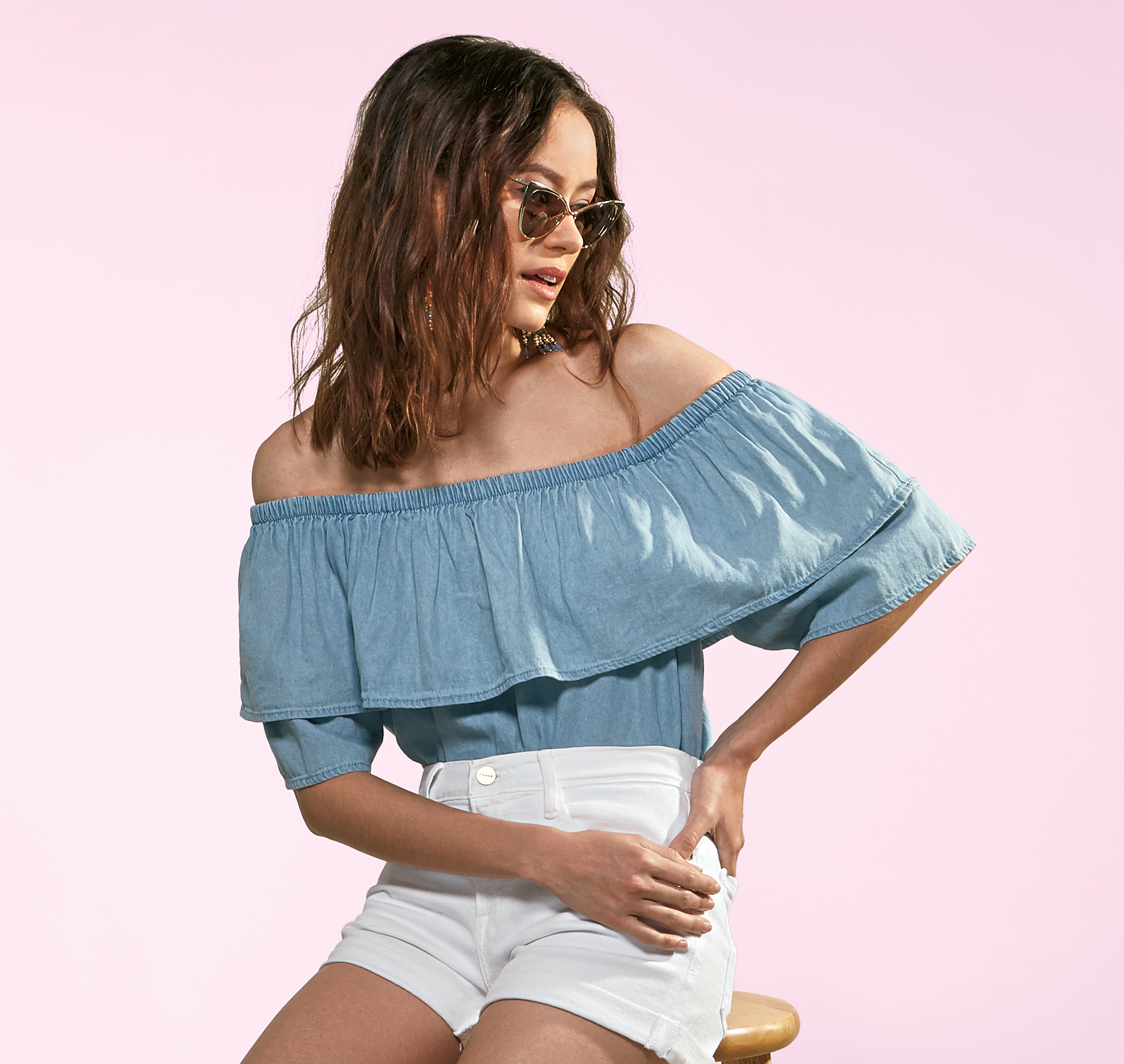 Denim Days Breezy denim is everywhere this season, such as this Monki top ($48 at asos.com; currently out of stock).
Dramatic Flare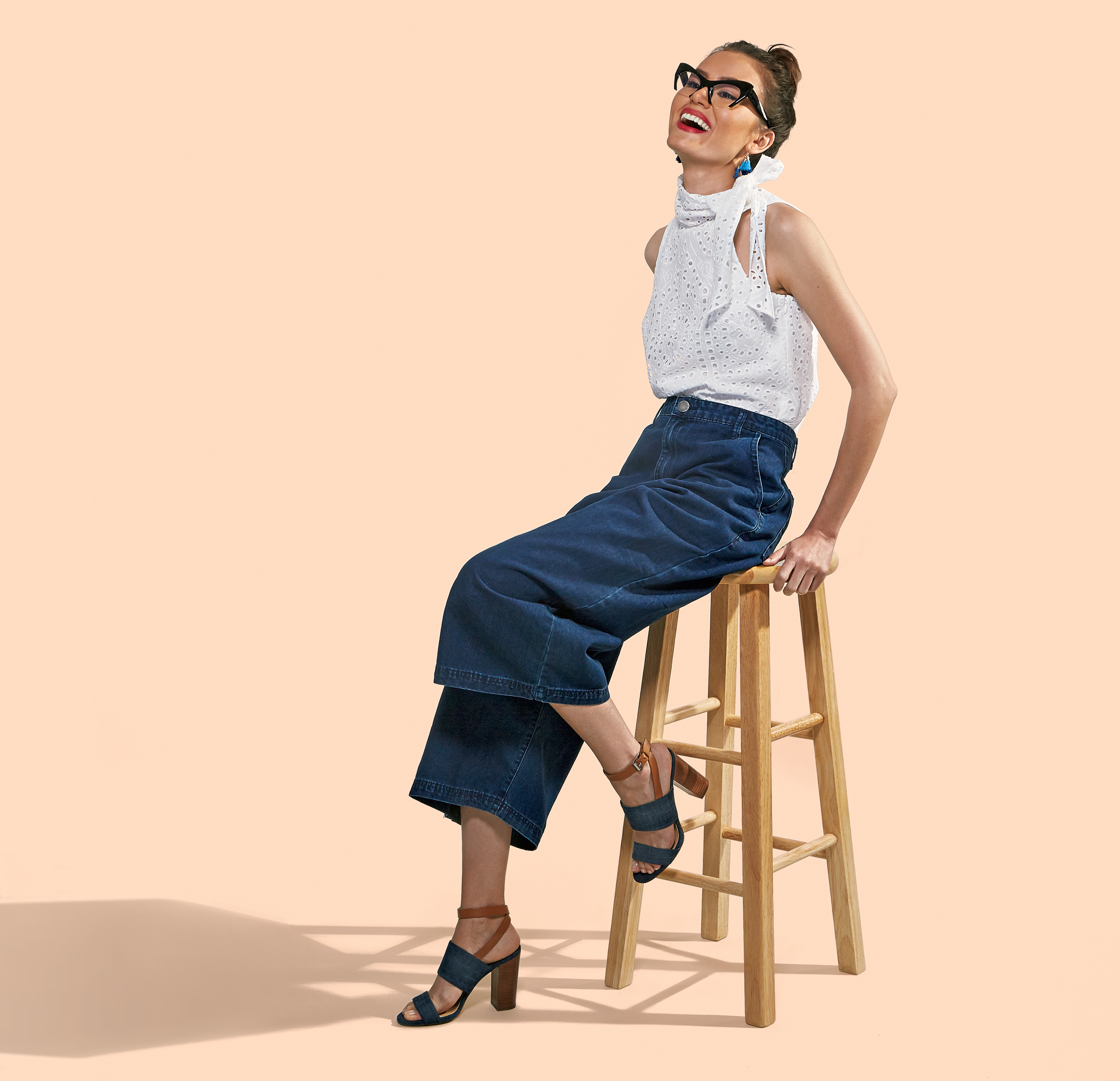 Culottes—among summer's most versatile trends—work at the office or a party. Just make sure the length hits mid-calf, and pair them with heels to elongate your legs. Denim culottes, $89 at guess.com; white top, $195 at Saks Fifth Avenue (store in Chevy Chase); Aqua earrings, $28 at Bloomingdale's; Michael Kors denim sandals, $140 at Bloomingdale's.
Pencil It In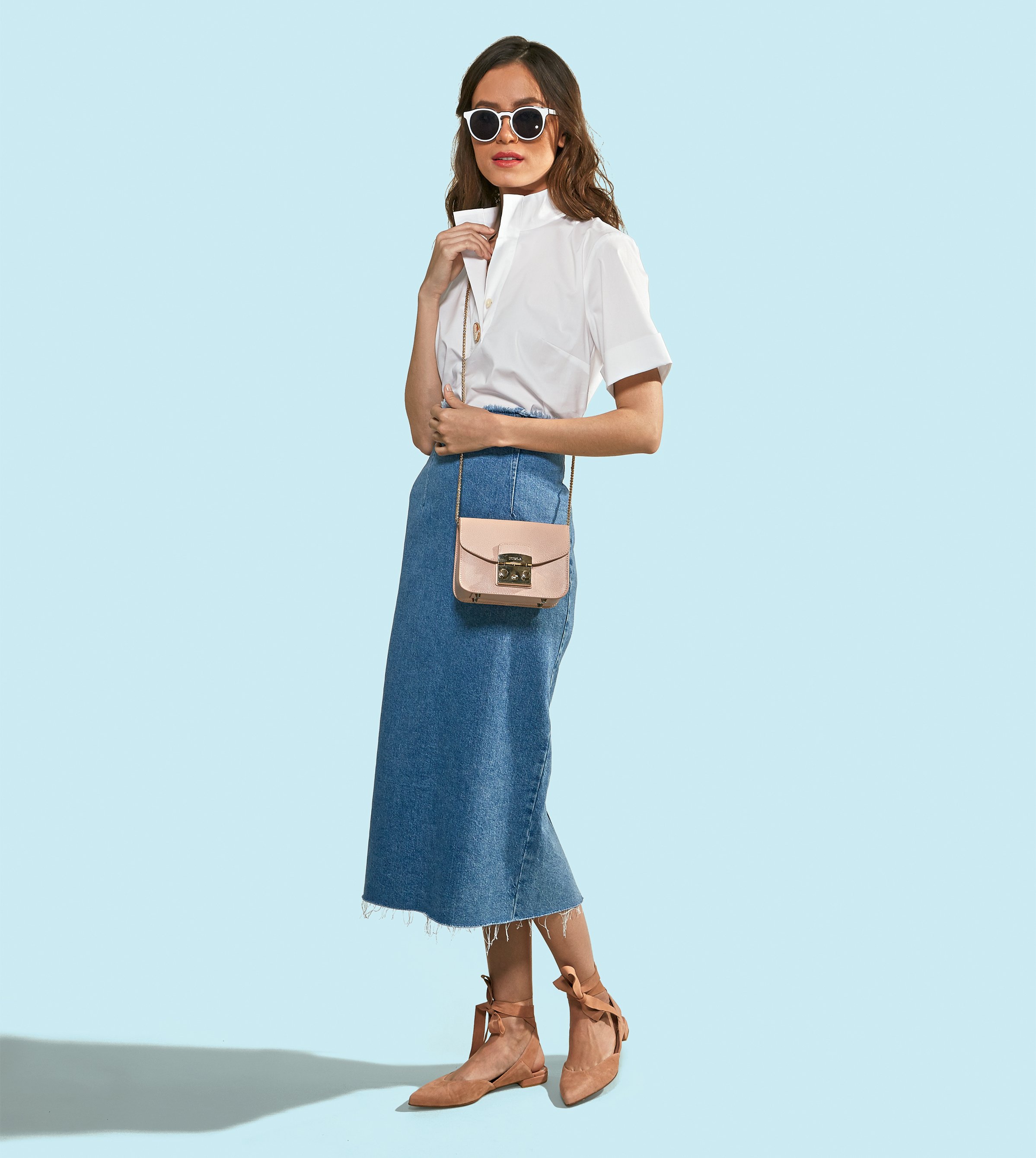 A high-waisted pencil skirt offers the perfect amount of leg coverage for casual Friday. Denim pencil skirt, $48 at asos.com; white shirt, $195 at Paul Stuart (store in CityCenter); Stuart Weitzman dirty-pink ballet shoes, $398 at Bloomingdale's; Furla dirty-pink purse, $298 at Bloomingdale's.
Overhauled Overalls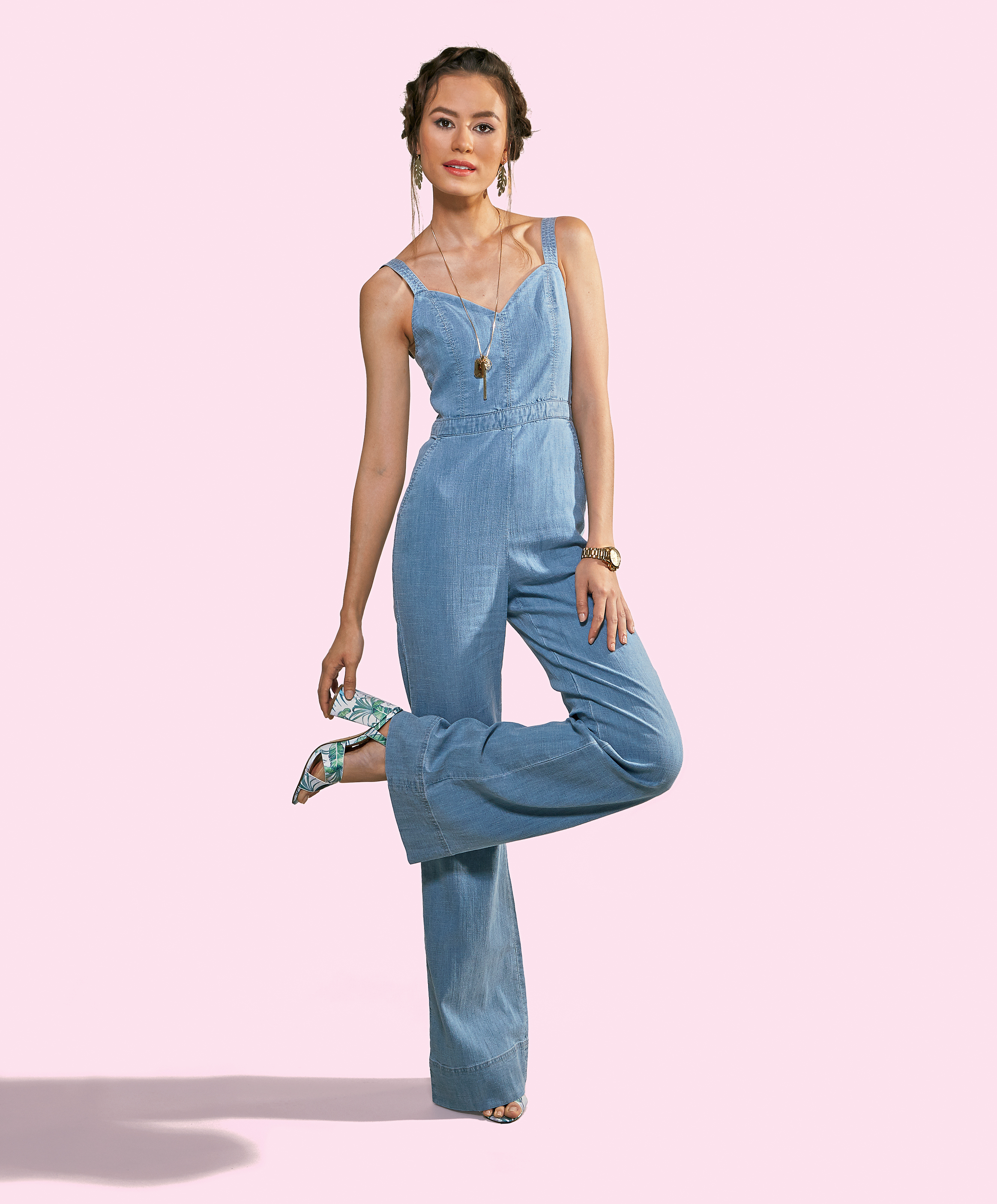 Worn with nothing underneath, fitted overalls are an homage to the '70s. Alice and Olivia jumpsuit, $350 at aliceandolivia.com; gold watch, $275 at michaelkors.com; New Look Tropical Tapestry sandals, $53 at asos.com; Aqua gold necklace ($35) and plated-gold leaf earrings ($24) at Bloomingdale's.
One-Piece Sophistication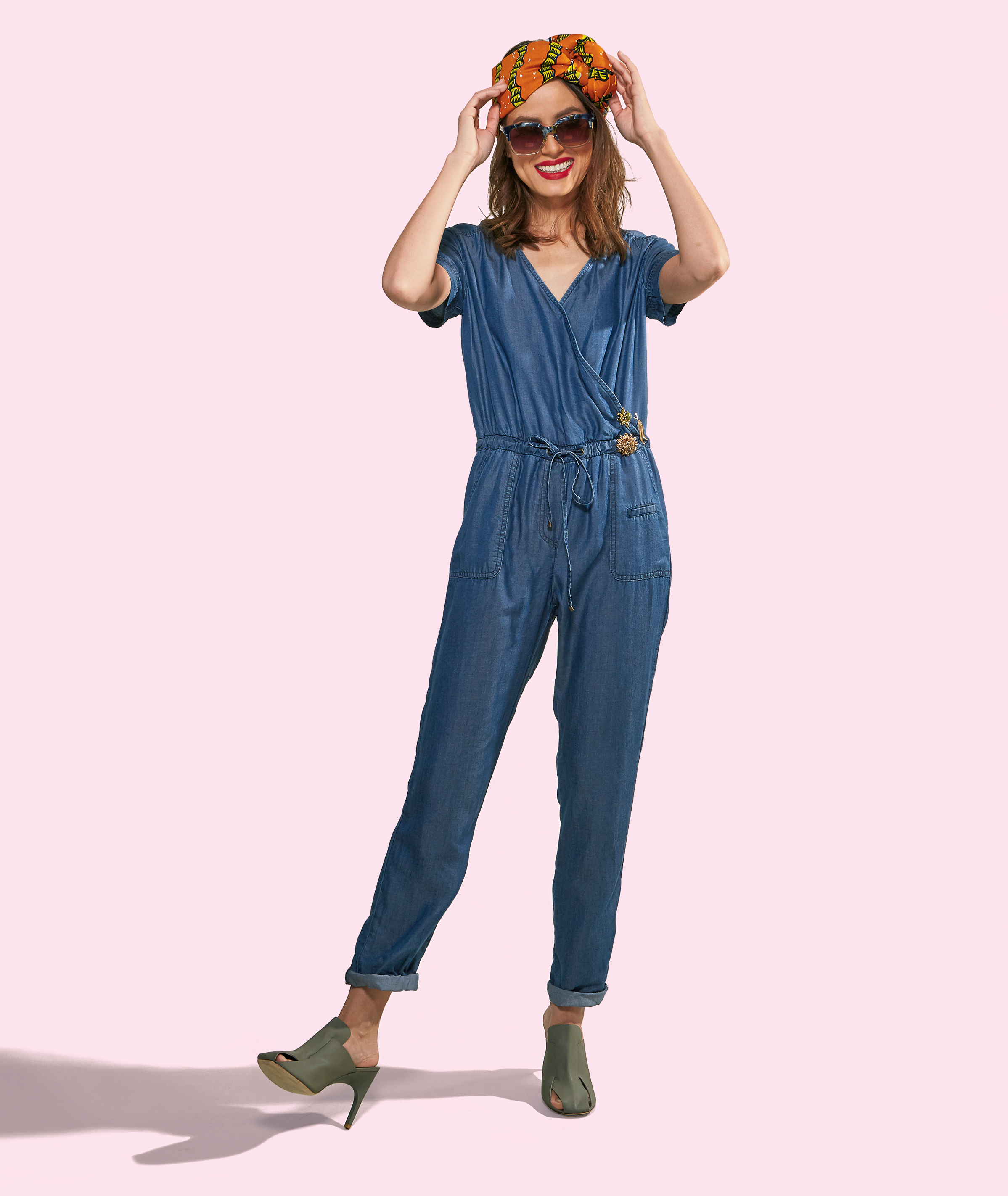 This jumpsuit has a cool-girl vibe for running errands or heading to brunch. Gérard Darel denim jumpsuit, $310 at Bloomingdale's; Haze sunglasses, $294 at hazecollection.com; Cos gray leather sandals, $225 at Bloomingdale's (store in Georgetown).
White-Hot Shorts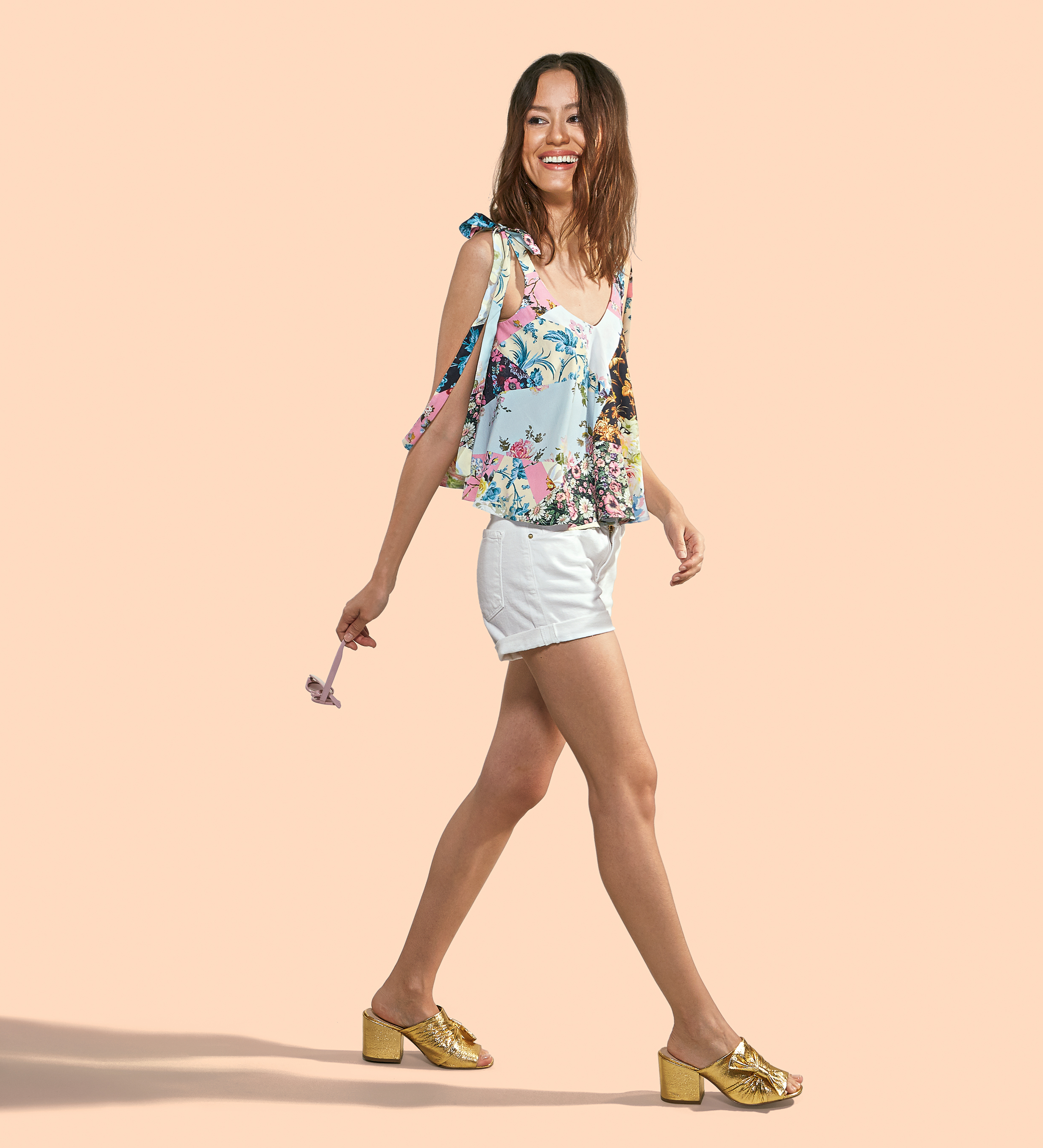 Crisp white denim shorts are a warm-weather essential. Dress them up with a printed silk top and gold statement mules. Frame denim shorts, $179 at Saks Fifth Avenue; mixed-print swing cami, $40 at asos.com; pink sunglasses, $30 at Topshop; gold bow-detail mules, $60 at asos.com.
Double the Denim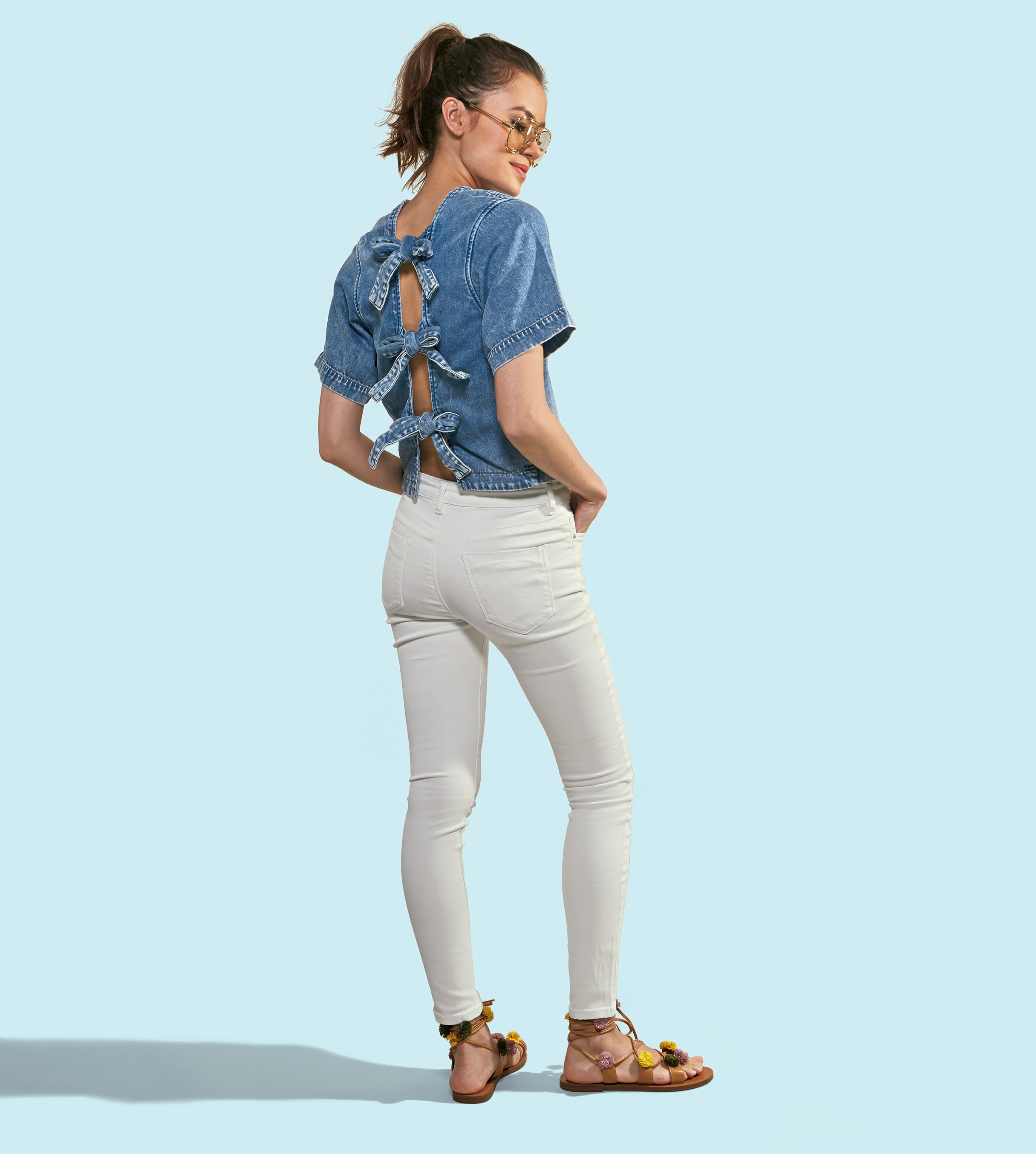 Top skinny-cut jeans with this statement shirt for a weekend jaunt in the city or a casual night out. Monki bow-back denim top, $48 at asos.com; Motto jeans, $70 at Topshop (Springfield mall); Pull & Bear pompom sandals, $48 at asos.com.
Swinging Trapeze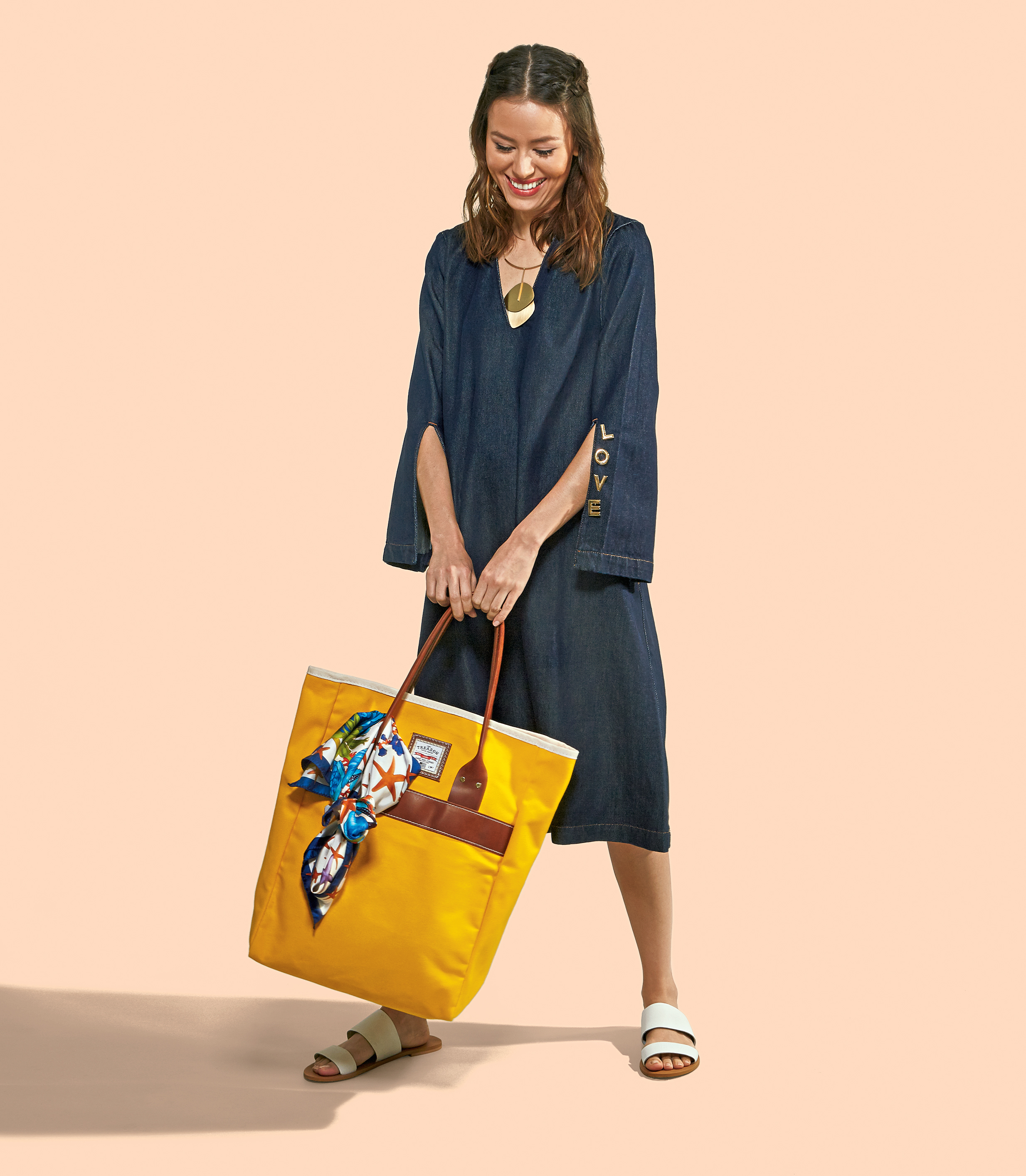 An oversize denim dress works for weekend strolls or dinner dates. Square-neck dress with split sleeves, $87 at asos.com; gold necklace, $59 at Cos (store in Georgetown); "Love" brooch, $19.99 at H&M (in store); silk scarf, $145 at Paul Stuart (store in CityCenter); "Lexington" bag, $165 at treasontoting.com; white double-strap sandals, $26 at boohoo.com.
---
Styling by Frederique Stephanie
Hair and Makeup by Melissa Schwartz Jones at ModelLogic
Model is Victoria R. at ModelLogic