Thirty-eight years ago today, Timothy and Jennifer Bing pulled off the wedding of their dreams in Lanham, Maryland. They  captured their entire day on film, and then dropped that film off at a local pharmacy to be developed. Before the Bing's got their photos back, the pharmacy burned down, destroying every last image, long before digital backups were a thing. For nearly four decades, the couple has gone without wedding photos on their mantle, no album to be shared with their grandchildren. But this year, their daughter and local wedding photographer Ashleigh Bing, decided to surprise them with formal "bride and groom" portraits for their anniversary. The results will have you reaching for the tissues.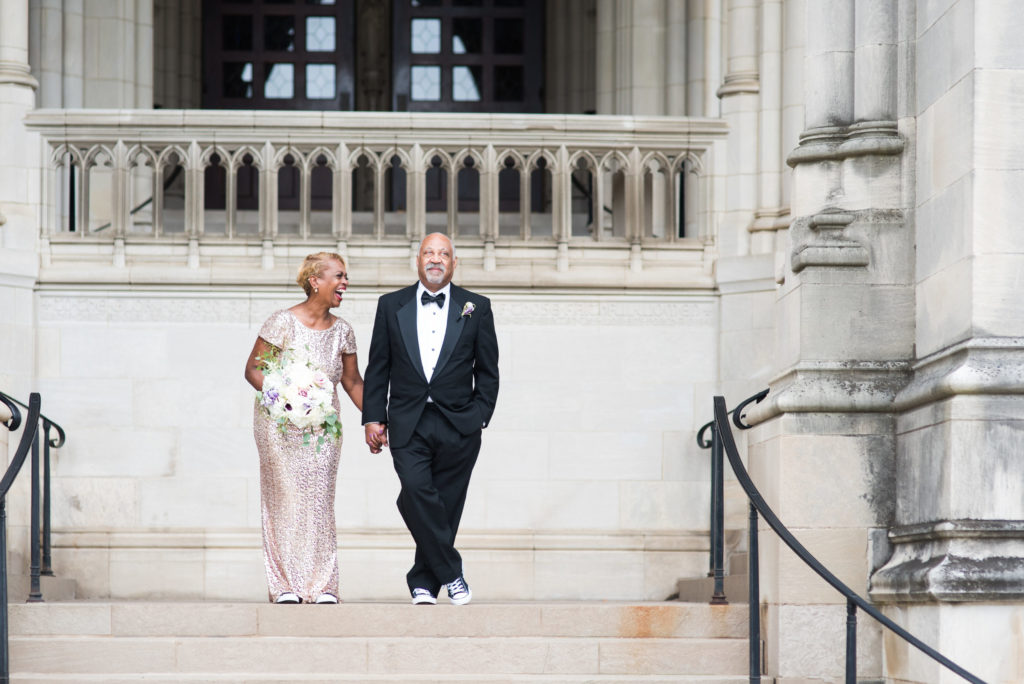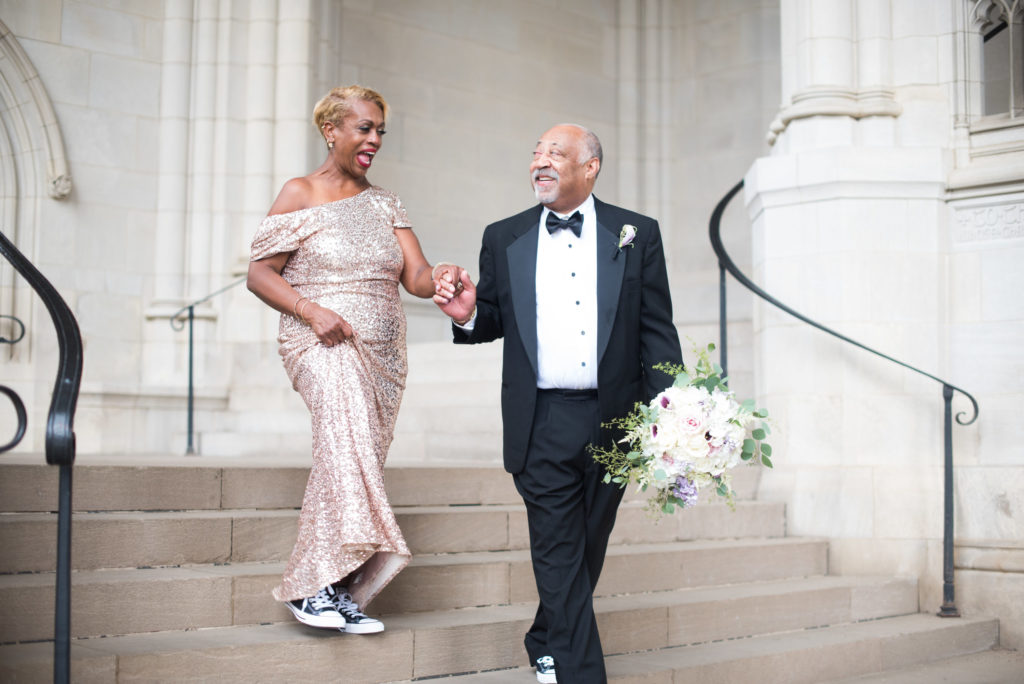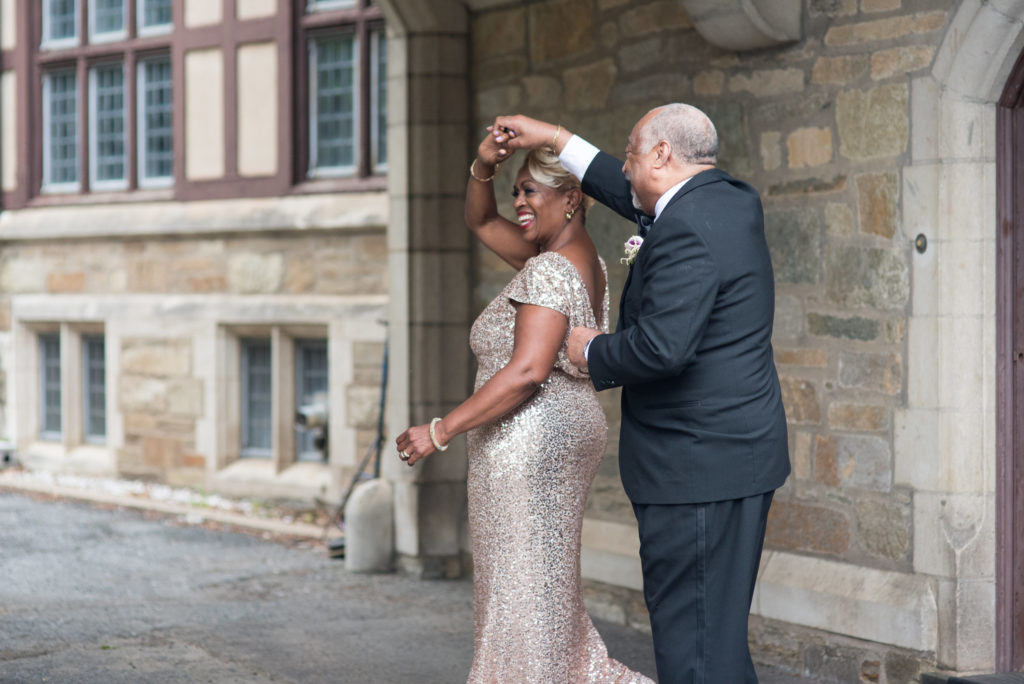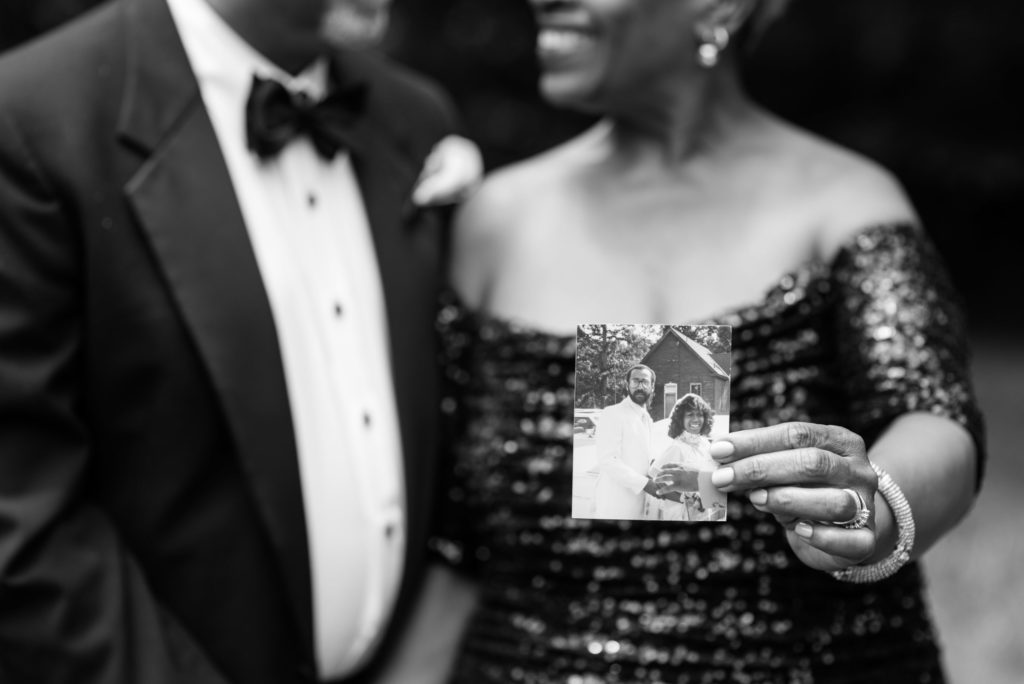 Ashleigh organized the entire thing unbeknownst to her parents, right down to her mother's dresses and the duo's Chuck Taylors. "Knowing that my mom loves off the shoulder and high-front, low-back made it easy for me," she says of choosing her mom's two dresses from Rent the Runway. "She is not a glitz and glam dressy type, but I thought this was the perfect excuse to get all done up. My father loves Chucks and passed that love down to my brother and myself. Mom is not a heel wearer and I thought it would be cute for her to have her first pair of Chuck Taylors—she hasn't stopped wearing them since." (Swoon.)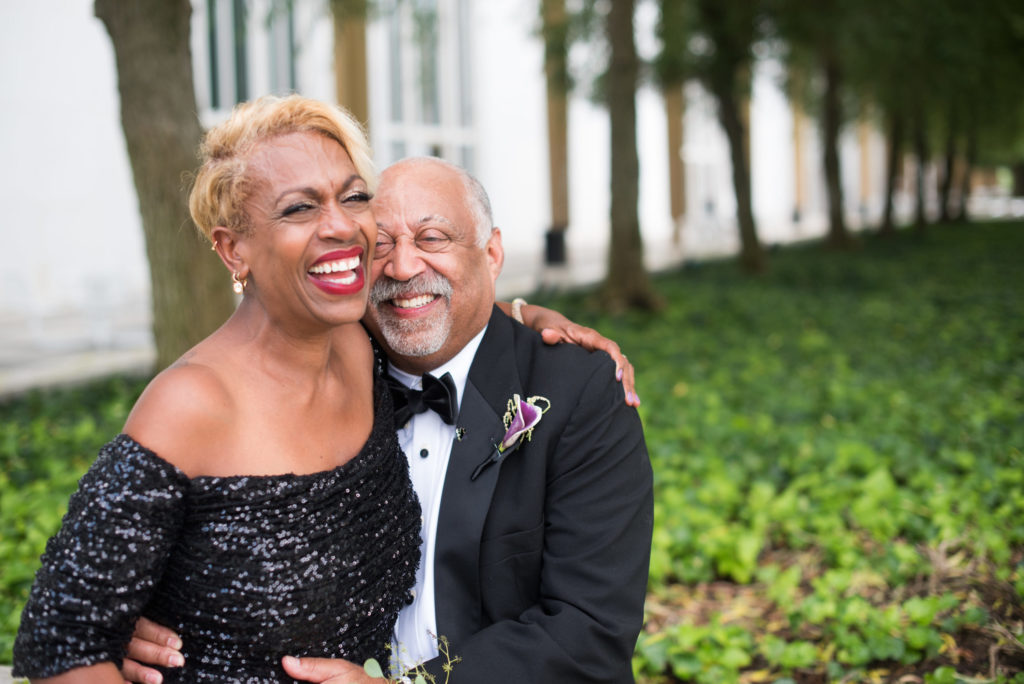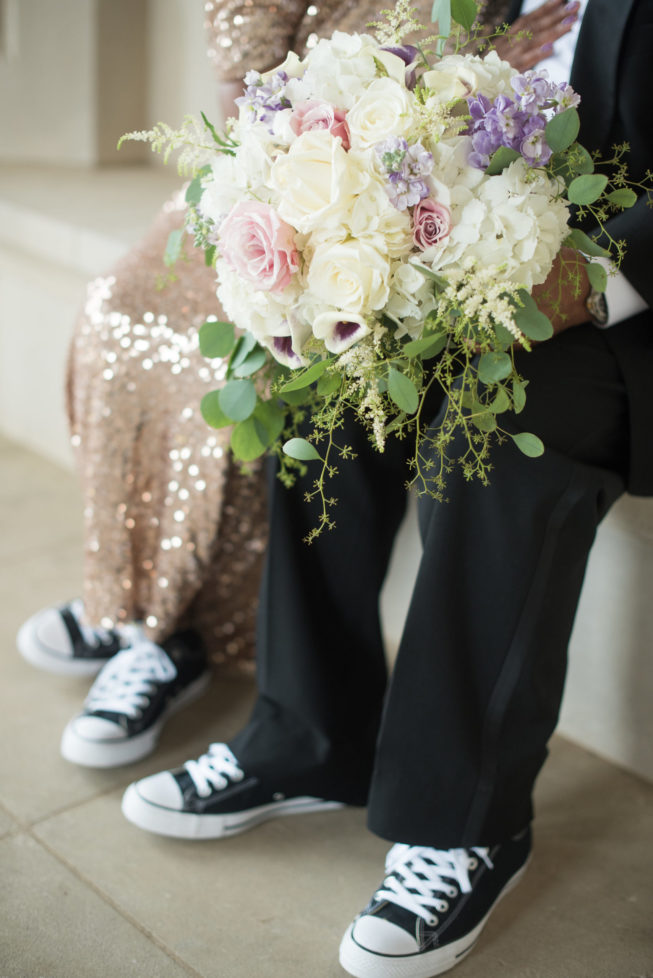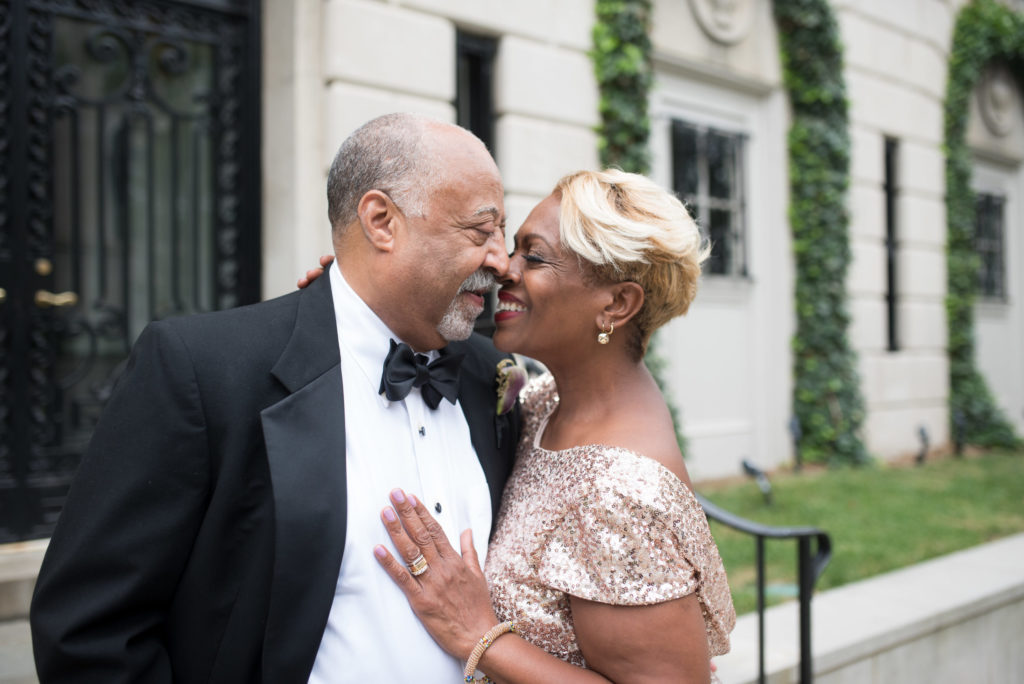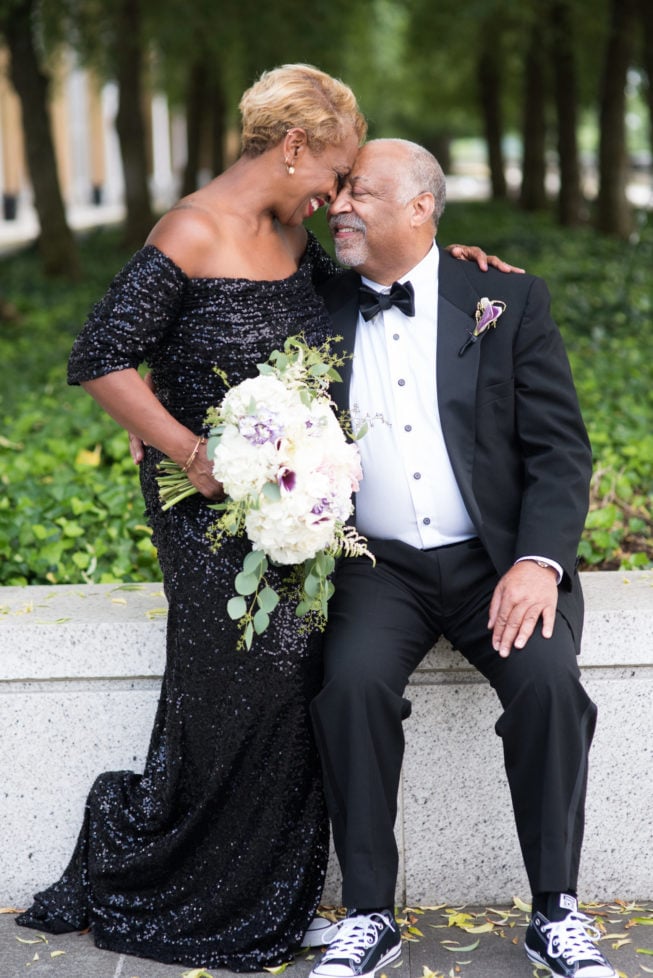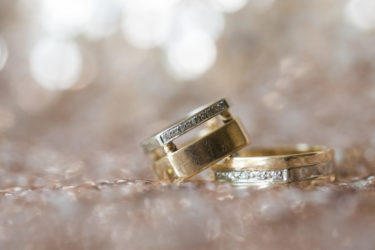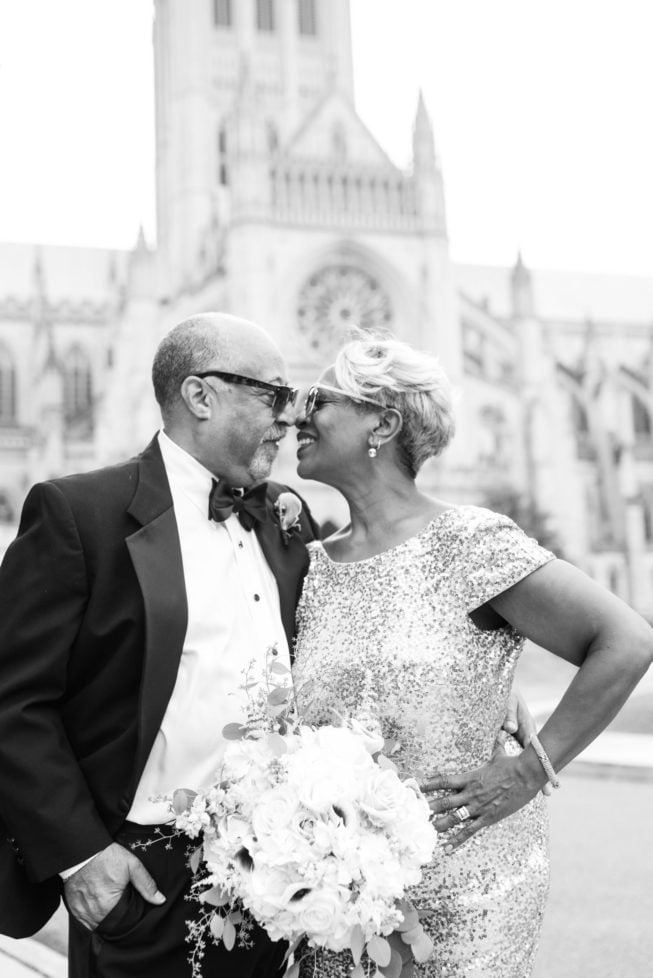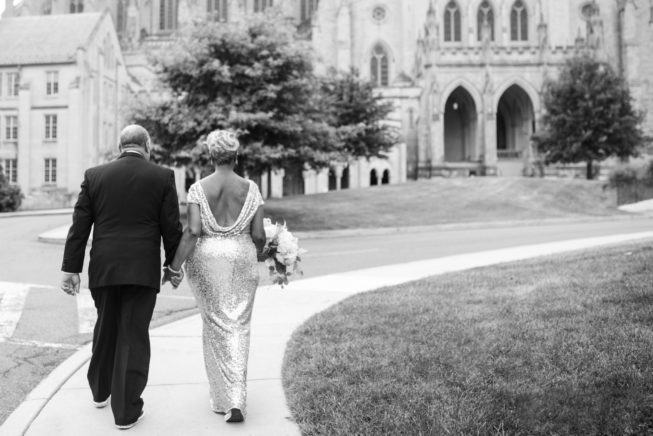 As for the vendors, Ashleigh says pulling everything together was a cinch, given her profession. "I had worked with the makeup artist and florist on different shoots and even weddings," she says of the vendors she called on to help. "I told my parents that I needed them on Saturday, June 17… My mom kept asking me questions but I would not tell her anything. I got great joy from her trying to figure it out and being wrong each time. She finally just gave up," Ashleigh laughs. The night before the shoot, Ashleigh showed her mom the dresses and told her to be ready for makeup by 5:30 a.m. "She cried, and could not believe it."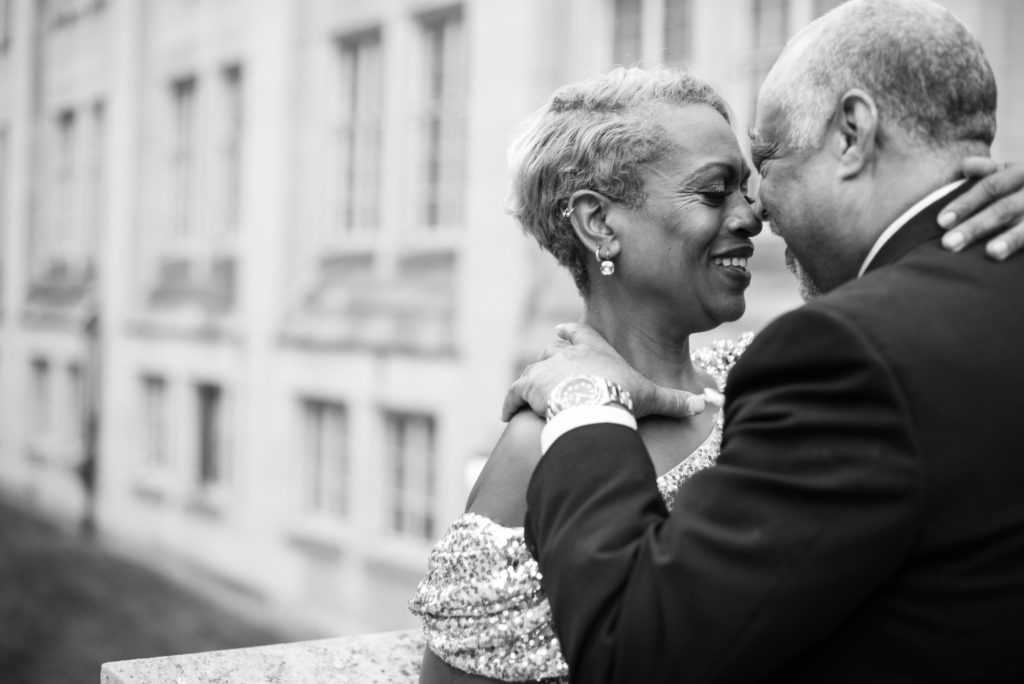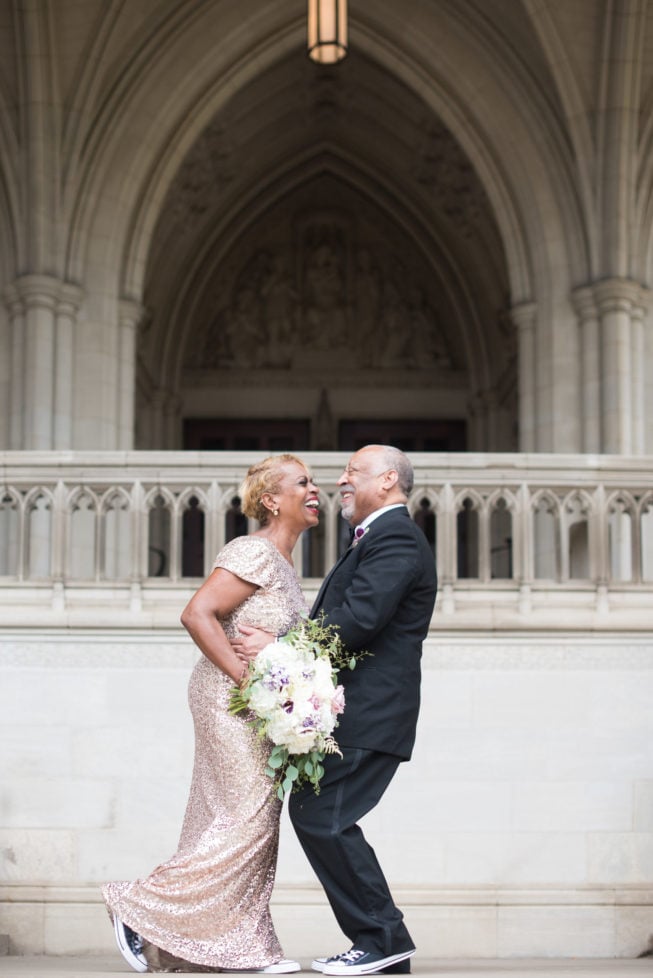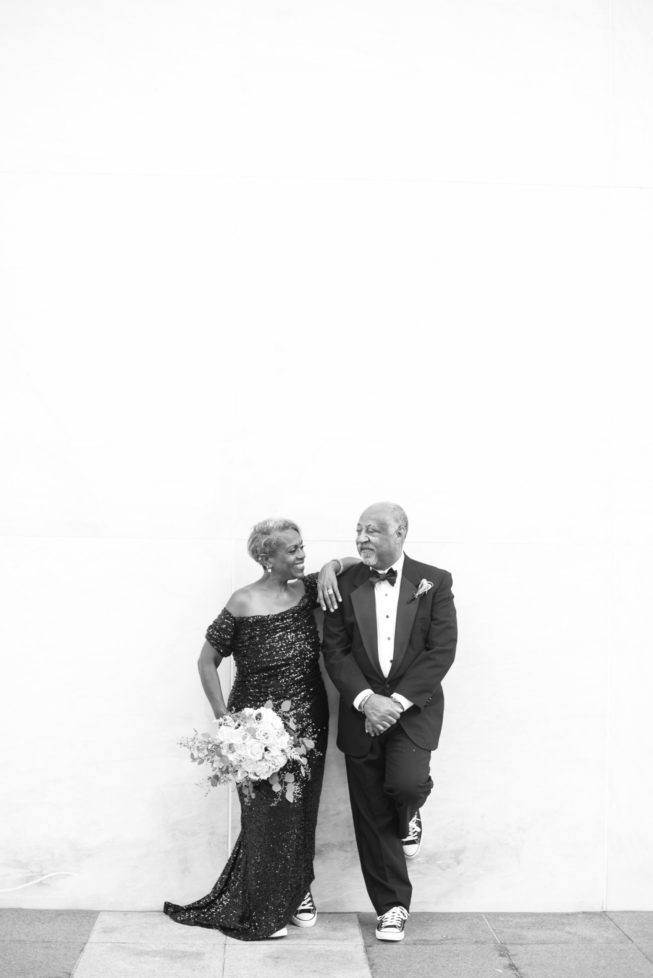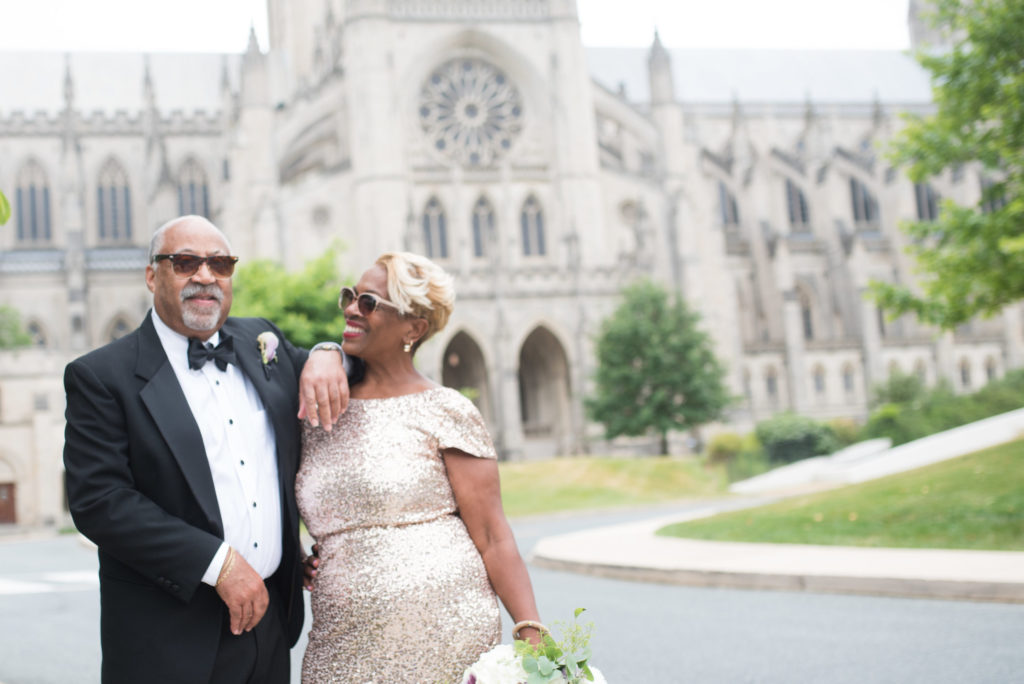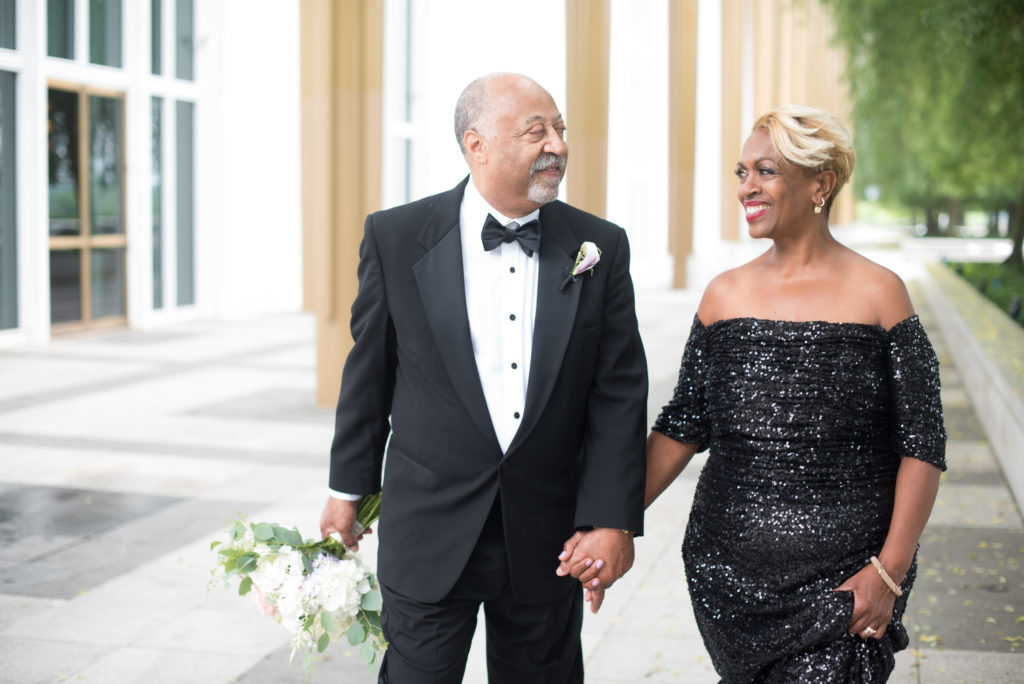 For the setting, Ashleigh decided to go big with both the National Cathedral and the Kennedy Center. "I felt they deserved to have a grand backdrop since they waited almost 40 years for photos—I wanted to make it worth the wait," she says "Their wedding actually took place at Seabrook Baptist Church in Lanham, MD with a backyard reception in New Carrollton, MD. Nothing like the National Cathedral or Kennedy Center."
And because we know we love a good detail shot, Ashleigh even snapped a few photos of the couple's wedding bands with their original wedding invitation—the only framed souvenir of their wedding day previously in their family home.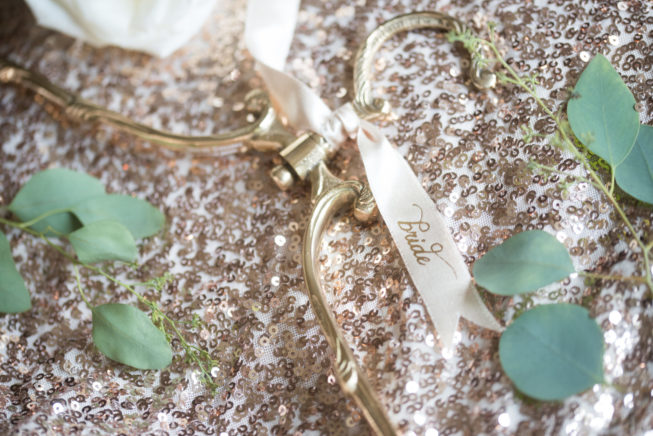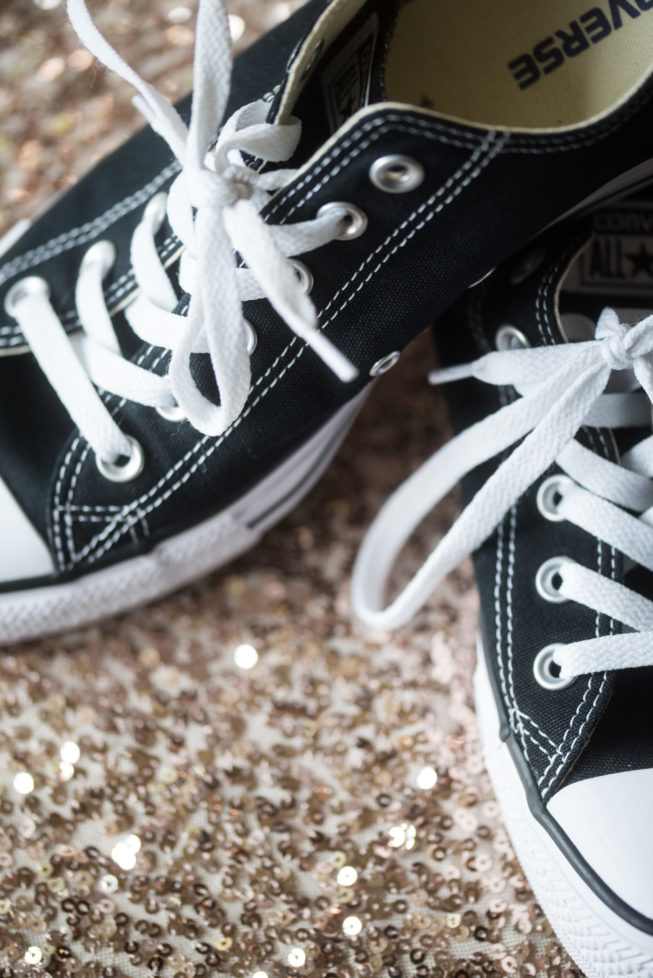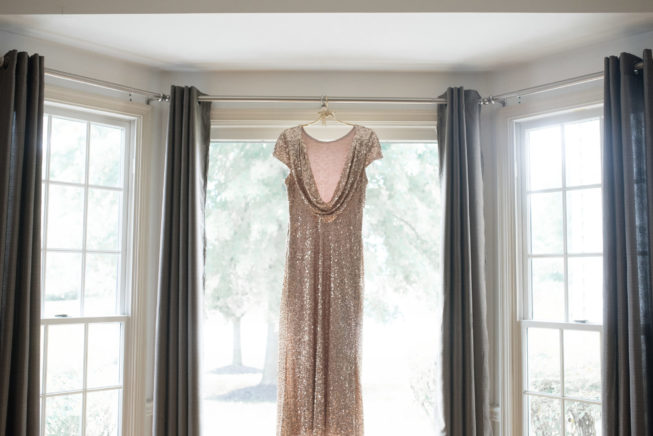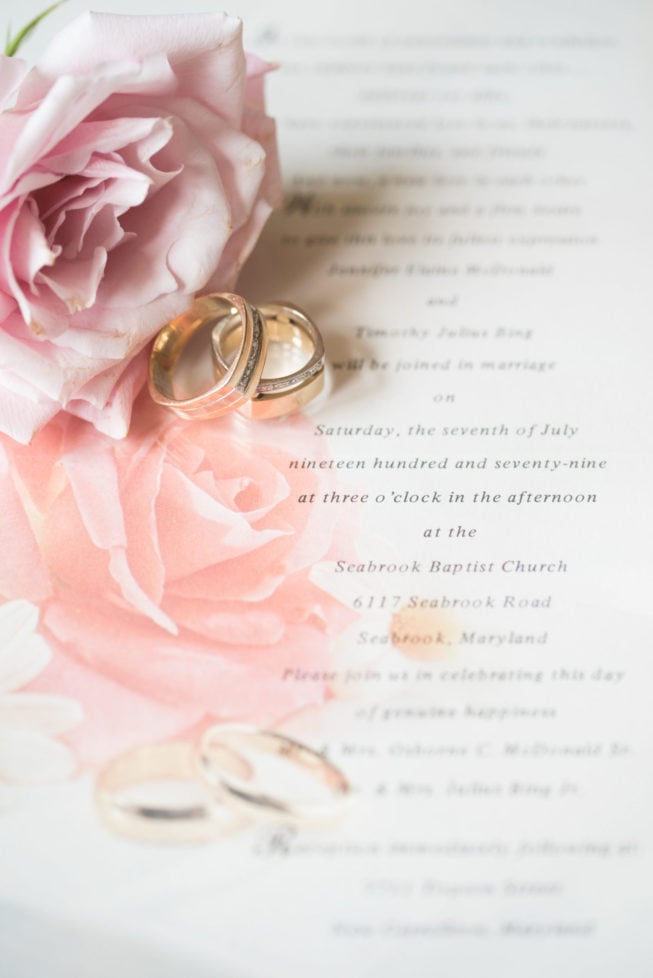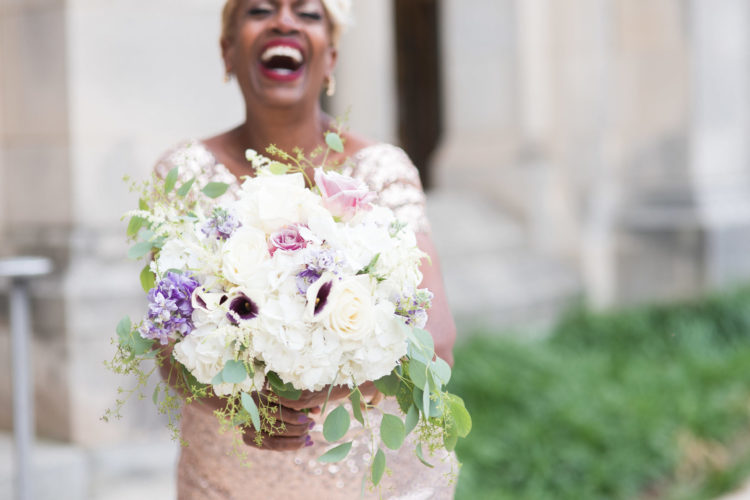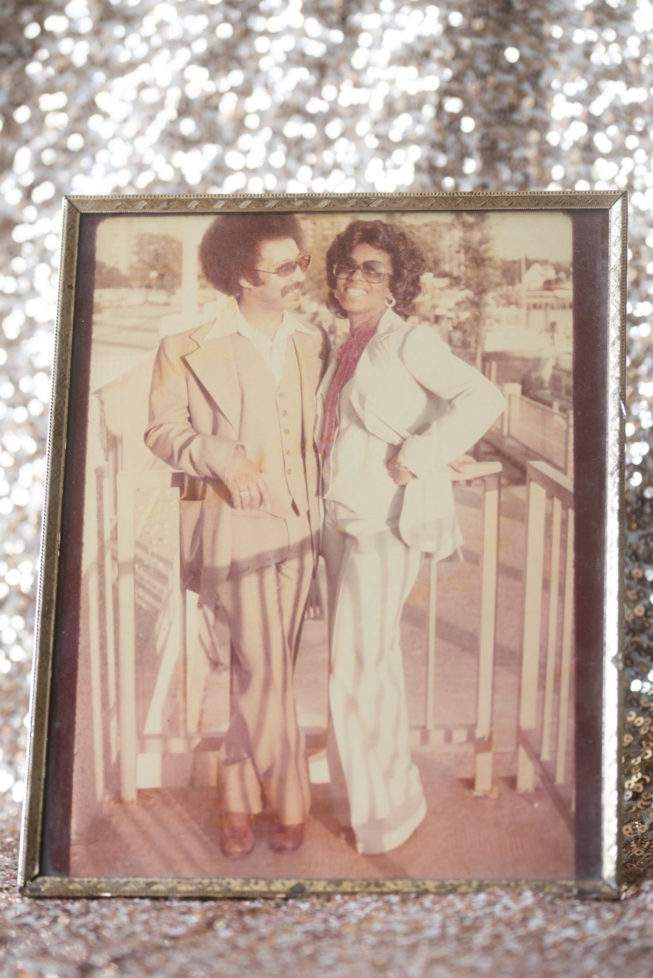 When all was said and done, we'd say Mr. and Mrs. Bing had plenty more to join that invitation in a frame.
All. The. Feels.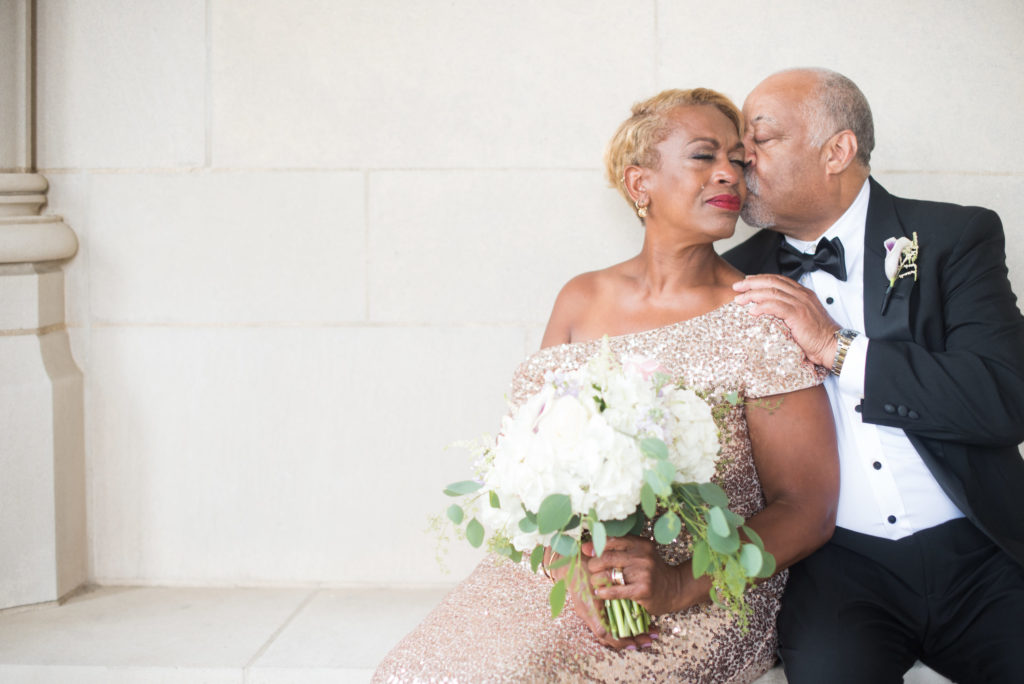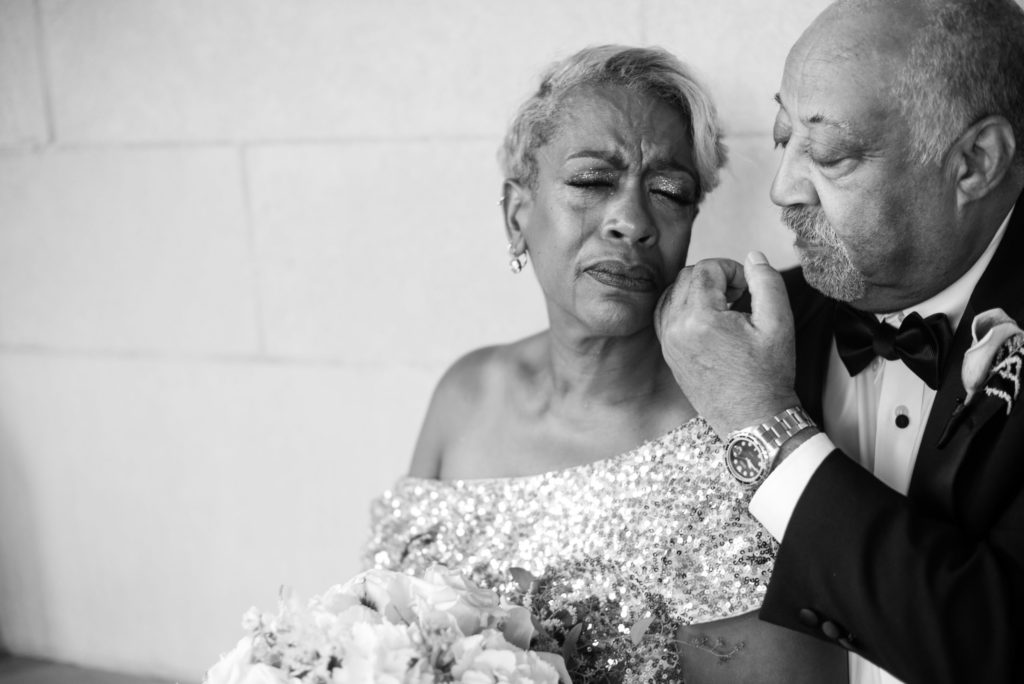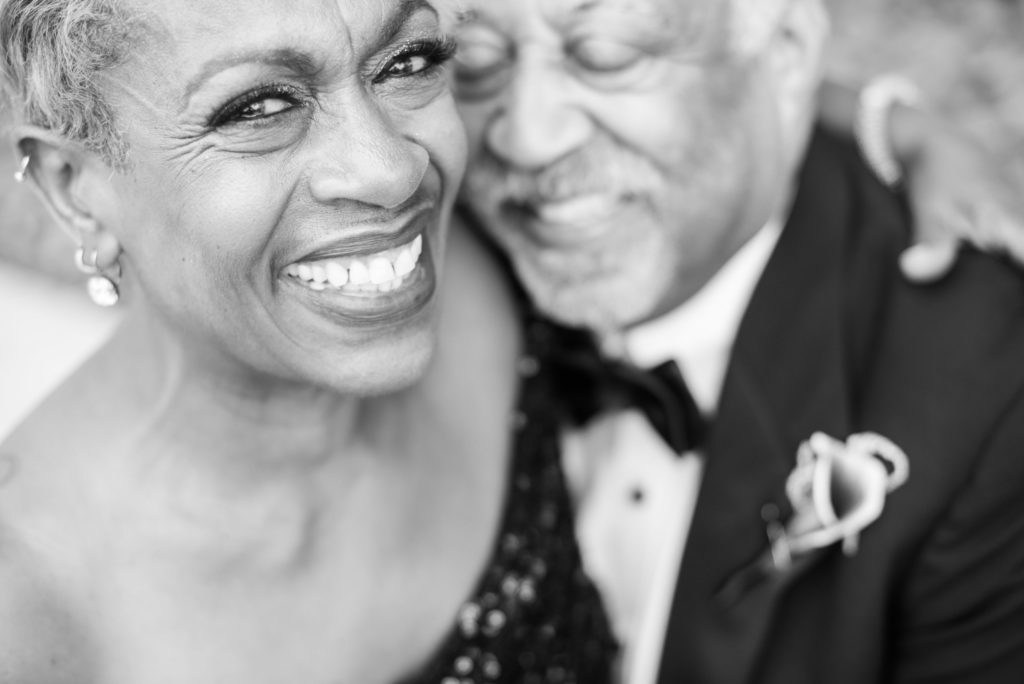 VENDORS
Photographer: Ashleigh Bing Photography | Venues: Washington National Cathedral, John F. Kennedy Center for the Performing Arts | Bouquet: Kimberly White, Violet Gardens Floral Design  | Makeup: Marquia James, GlamQui | Hair: Jenae White, White's Barber Co  | Dresses: Badgley Mischka, Rent the Runway | Tuxedo: Kuppenheimer | Bow Tie: Calvin Klein, Men's Wearhouse | Shoes: Converse Chuck Taylors