Two splashy hotel openings in the past year also brought to town two luxe spas. Here's how they compare.
Watergate Hotel
2650 Virginia Ave., NW; 202-838-4503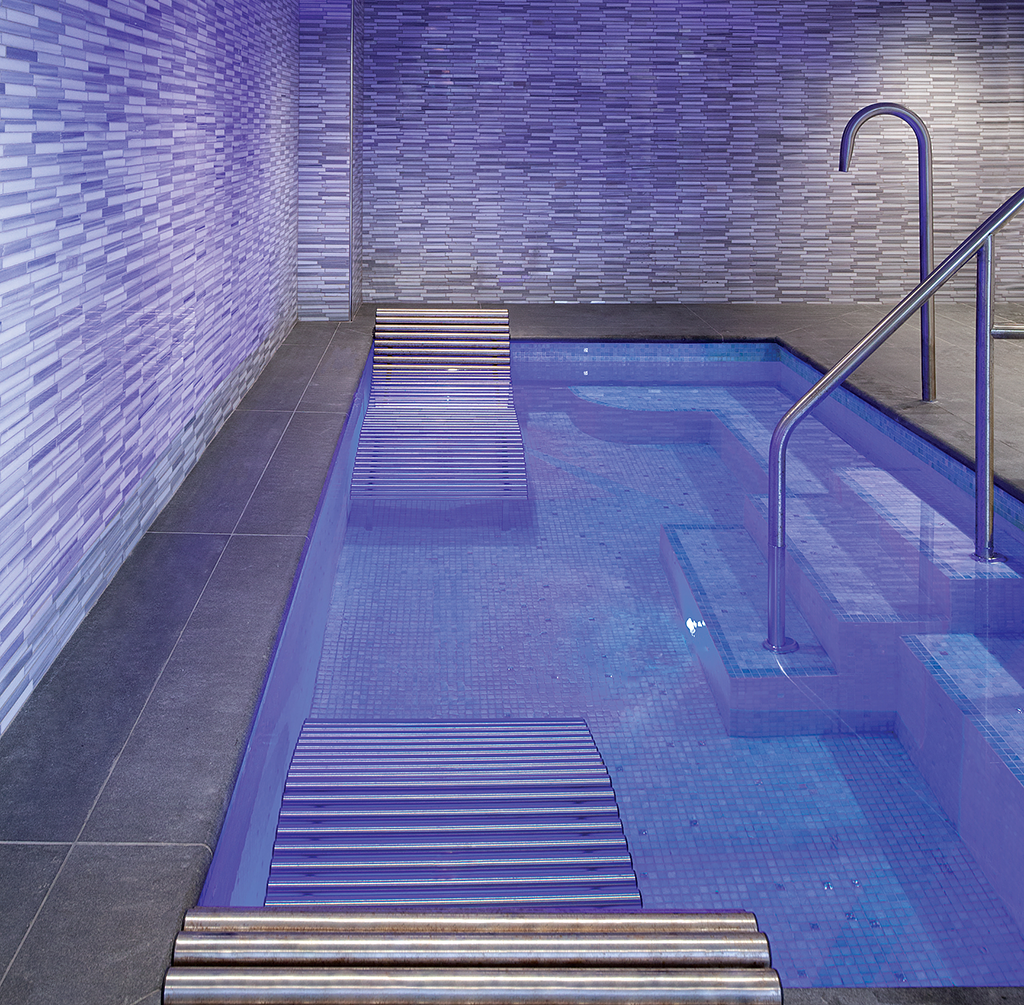 The vibe: Swank and dimly lit, the lower-level spa is a cocoon done up in modern shades of silver and gray.
First impression: From the efficient valet parker to the friendly clerk at the spa desk, the service befits a high-end hotel.
The facilities: A big draw is the heated indoor pool—original to the hotel and beautifully renovated—that spa guests can use. There's also a sauna, steam rooms, a gym, and a whirlpool spa with two partially submerged chaise-style lounge chairs. (Two quibbles: The water wasn't hot enough, and the jets were too gentle for my taste.)
The treatment: I got a massage, which was fine but neither thoroughly relaxing nor work-out-all-the-kinks terrific.
Relaxation lounges: Both spas have quiet pre- and post-treatment lounges. With free Champagne and delicate macarons, the Watergate has the edge on indulgent treats. Both had an annoying scarcity of magazines—at the Watergate, I perused my e-mail instead of the two issues of Wine Spectator.
One downside: You'll share the pool and locker room with any hotel guests who decide to take a dip. That could mean, as it did for me, three loud teenage girls.
Was it worth it? Thanks to a Travelzoo deal—which I've seen the spa run at least twice—I paid $105, plus tip, for a massage, use of the facilities, and valet parking. Throw in Champagne, and it was a good deal. Even at full price—$190 plus tip—it seems worth it.
MGM National Harbor
101 MGM National Ave., Oxon Hill; 301-971-5000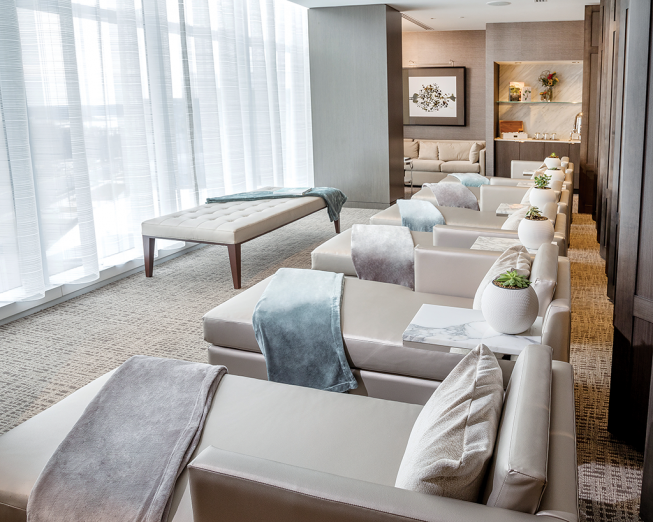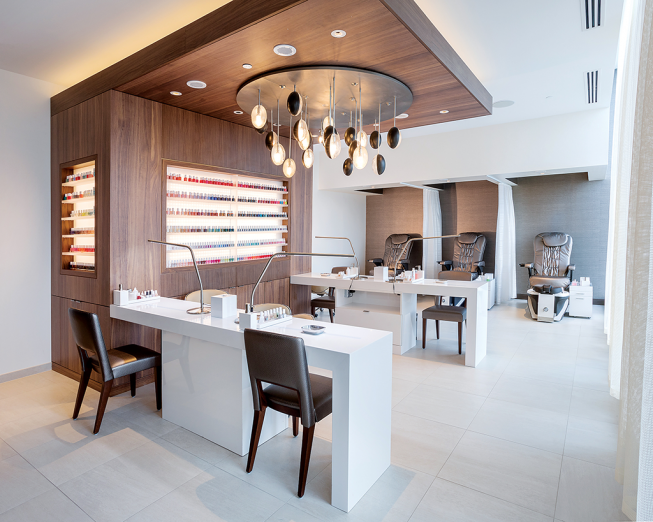 The vibe: Elegant and airy, with marble counters and a neutral palette, the spa has gauzy window treatments that let in natural light.
First impression: If you self-park (free) instead of using the valet ($25), you'll walk at least ten minutes through the vast complex, past the casino, to get to the spa. Once there, however, I was offered delightful herbal tea.
The facilities: Just off the women's locker room is a cedar-lined sauna, a roomy steam room, and a just-hot-enough Roman tub with powerful jets. Although I was told I could also use the hotel pool, it's not connected to the spa—I would have had to dress and undress again.
The treatment: I chose a facial, and in Angela's hands, it was so soothing I almost fell asleep. While my skin didn't look or feel any different right after, I didn't really expect it to.
Relaxation lounges: The spa has lovely single-sex and unisex lounges. Strangely, the unisex lounge had tea but no snacks, while the ladies' lounge offered dried apricots, nuts, and water infused with cucumber and mint—but no tea. You might want to bring your cell phone here, too, to read, unless coffee-table books about trees and herbs are your thing.
One downside: That long walk back to the parking garage. Then again, it takes you past the SJP by Sarah Jessica Parker shop, for those who'd like to try on pretty $365 pumps.
Was it worth it? My facial—$170, or $204 with the automatic 20-percent service charge—was nice but seemed overpriced. Massages are slightly less, starting at $155.
This article appears in the July 2017 issue of Washingtonian.