Afghan Bistro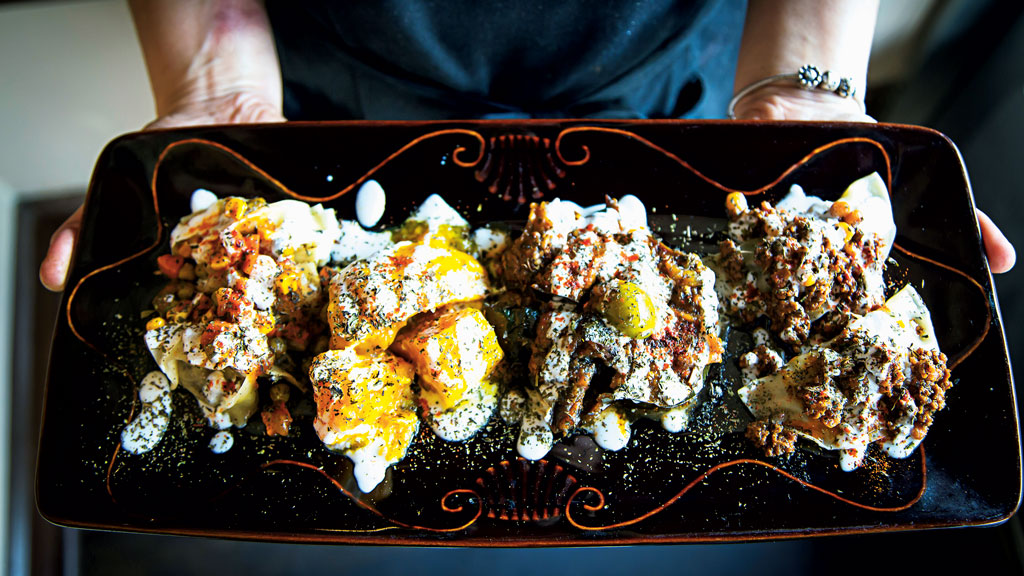 Springfield, VA, 8081-D Alban Rd.
This snug strip-mall dining room is a family affair—that's owner Omar Masroor warmly making the rounds while his wife cooks—and the menu's recipes have been passed through the Kabul-rooted family for three generations. Appetizer platters show off the kitchen's many skills—there are homey dips, vibrant salads and slaws, and terrific yogurt-topped dumplings. Look to the chalkboard for some of the most luxurious meat dishes in the Afghan repertoire, including chicken in a velvety cilantro gravy and karahis that taste just shy of fire.
Also good: Lentil soup; charbroiled rack of lamb.
McLean, VA, 6271 Old Dominion Dr.
The orchid-strewn kebab plates at this McMansion-country Persian spot are some of the prettiest around. And thanks to the care of father/son owners Masoud and Sebastian Oveysi, some of the most delicious, too. One of the combo plates—say, Cornish hen and savory ground-beef kubideh—makes an easy share. It's worth paying a few extra bucks for a rice upgrade. The plain basmati is good, but the elaborate polos—accented with orange peel and carrot or with lima beans, lime, and dill—are stellar.
Also good: Lamb chimichurri kebab; eggplant dip.
Springfield, 7030 Spring Garden Dr.
The welcome at this Pakistani restaurant runs as warm as the spice in much of its menu. Sampling from the $12.95 buffet is a smart strategy for a first-time visit. You can try every chicken stunner the kitchen puts out (in curry, in butter, or best yet, biryani-style), match them with channa masala, a cinnamon-studded chickpea stew, and never run out of tandoori naan. Plus, you get to finish with a lush, cardamom-infused rice pudding and any number of bite-sized fried desserts, such as jalebi, sweet and crunchy as candy. On the regular menu, herb-loaded kebabs and tender tikkas reveal a chef who has mastered his charcoal grill.
Also good: Papri chaat; boneless-beef karahi.
Marib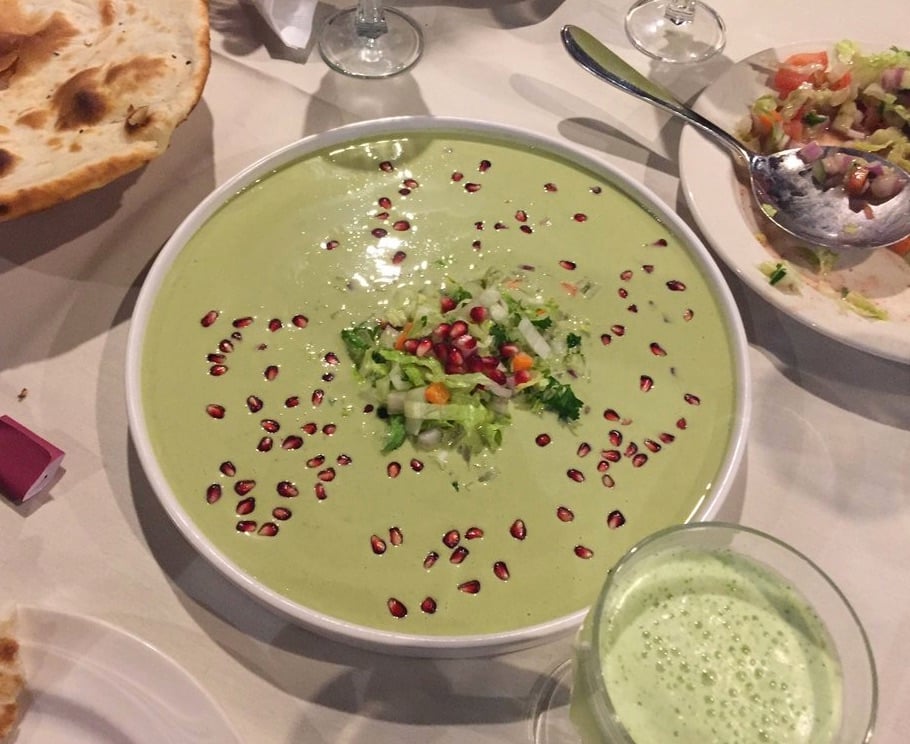 Springfield, VA, 6981 Hechinger Dr.
If you've never tried Yemeni food, think sizzling stews, slow-roasted meats, tandoor-baked wheels of bread, cooling yogurt dishes, and salsa-like sauces. A good gateway into the cuisine is haneeth, super-tender lamb served over fragrant rice, then topped with fried onions. We're hooked on a bubbling shredded-beef-and-tomato stew known as fahsa as well as an herb-yogurt-and-injera "salad" called shafout, with pieces of a spongy injera-like bread. Eggs are also a staple of the Yemeni diet, so don't miss susi, a savory dish reminiscent of French-toast casserole.  
Also good: Baba ghanoush; saltah, a stew of potatoes, tomatoes, and okra.
Shamshiry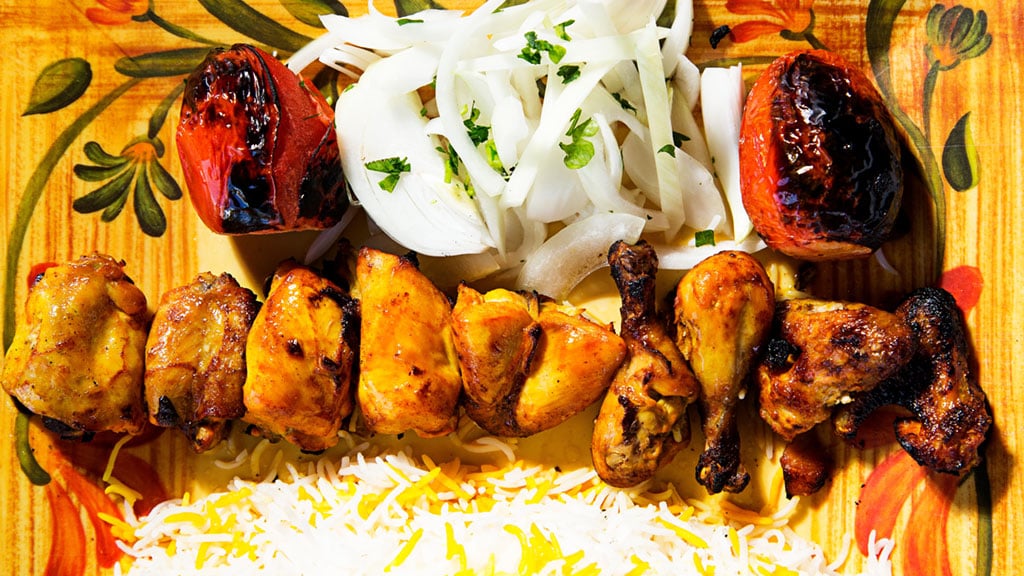 Vienna, VA, 8607 Westwood Center Dr.
It's hard to know what to rave about more at this favorite for Persian families—the meats or the rice. The slightly charred bone-in Cornish hen and filet mignon kebabs are impossibly juicy. But the fluffy saffron basmati rice is no side attraction. We're particularly fond of the albalou polo, topped with syrupy sour cherries, and the shirin polo, with candied orange peel, pistachios, and almonds. Fortunately, there's no need to choose. Plates—accompanied by charred tomatoes and sweet raw onion—are a happy marriage of both.
Also good: Kubideh, ground-beef kebab; masto khiar, herbed yogurt with cucumbers.
---
Cheat Sheet
Drinks
Persian or Afghan doogh and Pakistani lassi—cool, salted yogurt drinks; shai adeni, a sweet, chai-like Yemeni tea with condensed milk; black, green, and mint teas.
Condiments
Raita, the yogurt sauce, is served at many Pakistani joints; hulba, a fenugreek dip, is meant for Yemeni stews such as saltah; and cilantro chutney is often on the table at Persian and Afghan restaurants.
Pro Tip
Most Persian, Pakistani, and Afghan restaurants don't offer alcohol, but many let you B.Y.O.B.
Desserts
Generally, expect confections to run very sweet, thanks to an affinity for honey and rose-water syrup. cardamom and saffron are used liberally in ice creams and puddings.