People for the Ethical Treatment of Animals want dog owners to stop taking their furry friends for walks on hot summer days—at least during the hours when it's hottest and brightest. The organization last week installed decals on sidewalks throughout DC that advise dog owners to wait until it cools off a bit before going for that stroll.
The notices read "Hot Dogs Can Burn Dogs' Feet" alongside a picture of a dog wearing bandages over his paws. Additional text suggests avoiding a walk in the sun altogether or bringing your dog wherever they'll be able to walk on grass, instead of concrete or asphalt—both of which on a 90-degree day can heat up to 140 degrees. "That's hotter than what you'd need to boil an egg in five minutes," says PETA spokeswoman Andrea Adelman, "and can cause blisters and even permanent burns on your dog's paws in as little as ten seconds."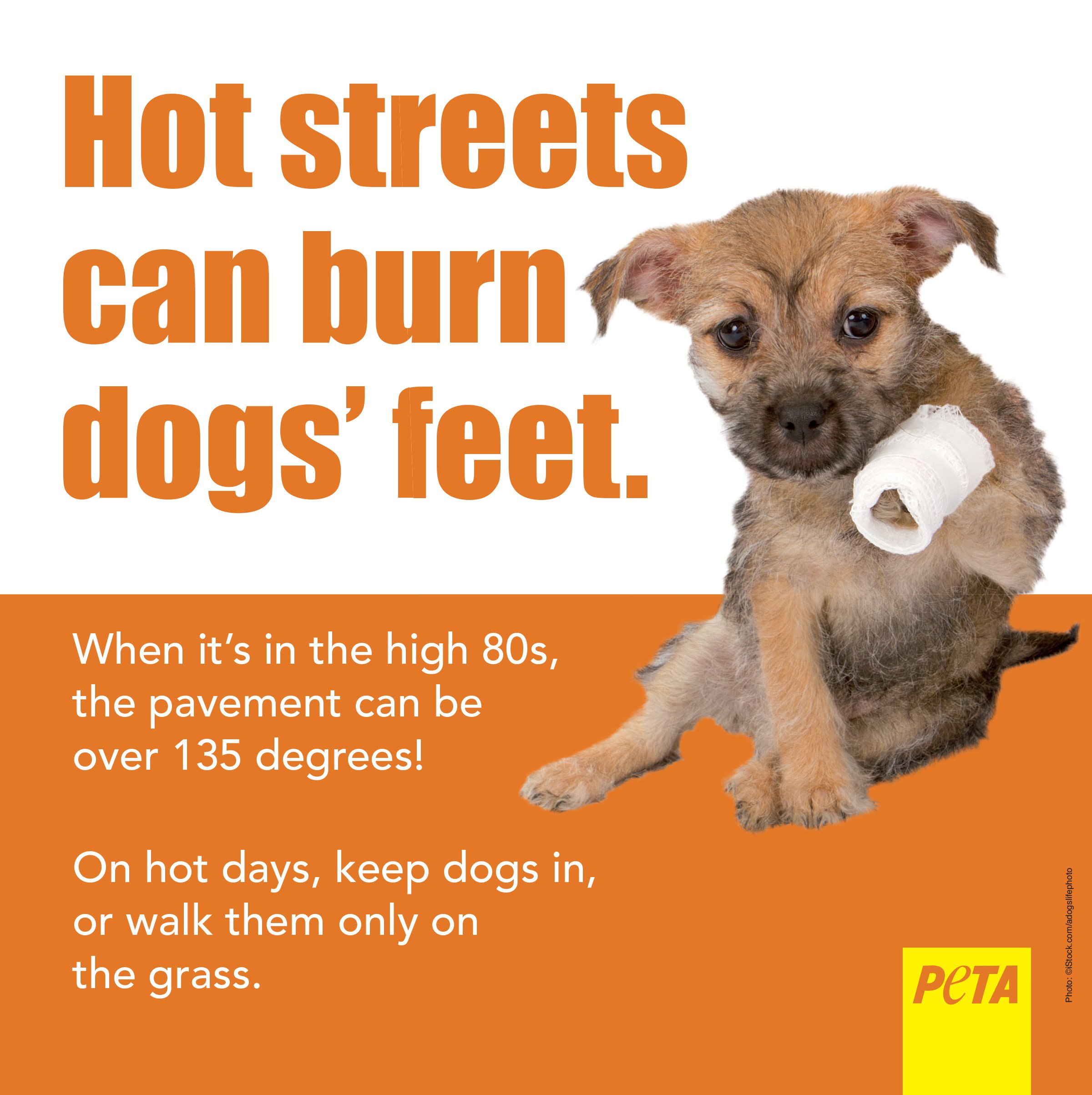 The decals, which are primarily located around dog parks or in areas where people often walk outside, are PETA's new way to warn dog owners, in the moment, against accidentally cooking their pets' paws. They are part of a larger PETA initiative—conducted through online advertisements, radio interviews, and billboards—to keep animals safe in hot weather.
How hot is really too hot? The best way to know is to place either the back of your hand or the sole of your foot on the ground where your dog will be walking, and hold it there for 20 seconds. If you can do that without flinching, you're good to go. Temperature-wise, that usually means an air temperature below 85 degrees—which you're more likely to find in the early morning or late evening, as opposed to the middle of the day.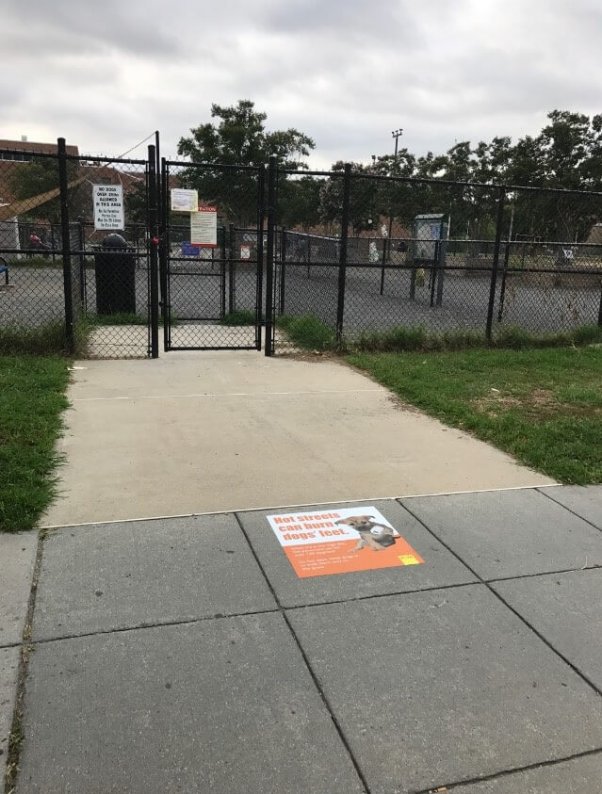 While out with your dog, it's always a good idea to watch the way that they're walking, too. "One of the tell-tale signs of paw damage," Adelman says, "is when a dog starts lifting their paws higher than normal or walking really fast because they just don't want their paws on the ground for too long." When you get home, check for visible blisters and burns. If you notice any, Adelman suggests applying a cold compress and scheduling an appointment with the vet.
Although preventing paw damage is the main mission of the PETA campaign, walks on hot summer days also make dogs susceptible to heatstroke. If you notice that your dog is panting really heavily, wobbling, or just pulling away from you while on a walk, it's a good idea to take a break in the shade. Adelman also recommends bringing a water bottle on walks and stopping every so often to let your dog take a sip, in order to prevent overheating.
As of now, you can find the new sidewalk decals in these locations around DC, the pilot city for the campaign. In future years, PETA plans to install similar decals in cities around the country to keep spreading the simple message: "If it it's too hot for you, it's probably too hot for your dog, too."