Ever since Georgetown MBA graduate Noobstaa Philip Vang launched the food delivery service Foodhini in October of last year, Washingtonians have been able to get Syrian and Lao food cooked by first-generation immigrants delivered straight to their front doors. Now you can add Tibetan food to that list. 
Starting today, Dorjee Tsering, a Tibetan refugee and founder of the local food startup Dorjee Momo, joins the Foodhini family of chefs, bringing with him the traditional flavors and dishes of his native Himalayan cuisine.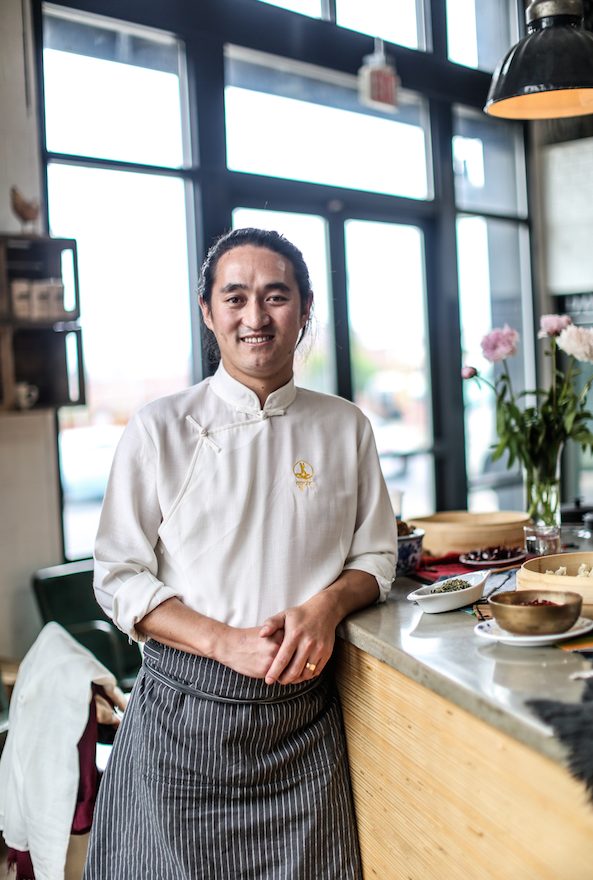 Foodhini dishes (think chicken shawarma, crispy rice lettuce wraps, and falafel, to name a few) are prepared in DC's Union Kitchen food incubator by immigrants and refugees. Vang got inspiration for the idea from his own mother, a refugee from the Hmong community in Northern Vietnam who came to the U.S. speaking no English, "but with an incredible skill for cooking," he says.
The menu, which changes weekly and allows customers to order family-style meals for two, now includes chef Dorjee's lamb momos and chicken chumok (pan-fried Tibetan dumplings), red curry beef with turmeric rice, ginger-glazed lamb, and chilled Sichuan eggplant salad. The momos, a dish of Dorjee's childhood, are "definitely my favorite," he says—hence, his own startup Dorjee Momo. (Look out for an upcoming pop-up at Thip Khao on Aug. 22.)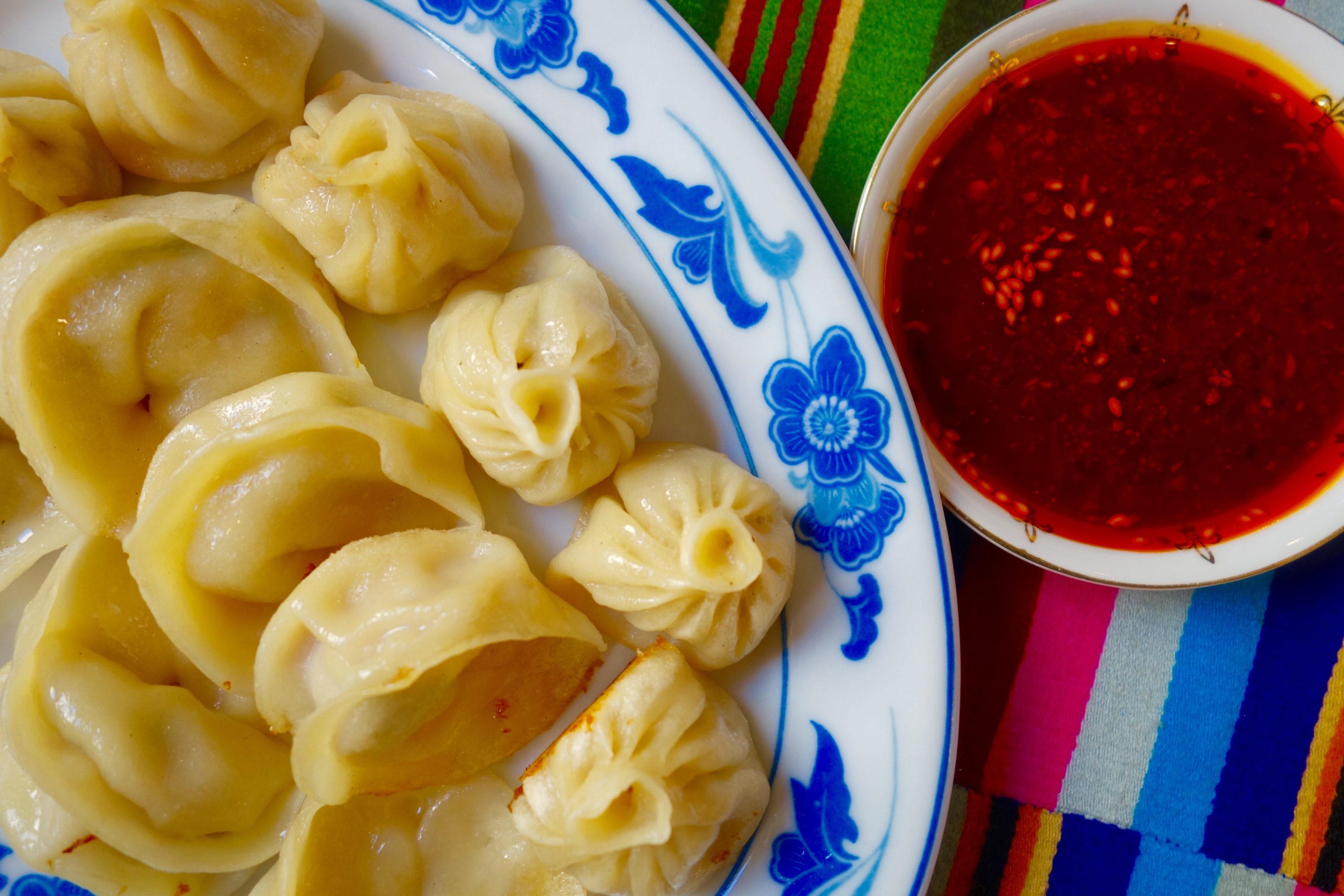 Other dishes of Dorjee's on the Foodhini menu were picked up along his travels. In 2006, he fled his nomadic Tibetan community and trekked across the Himalayas for a month and a half, landing first in Nepal and then in India, where he worked at a bakery. Soon, he got a job in a hole-in-the-wall restaurant in Dharamsala, the Dalai Lama's home city, where he worked for a few years before immigrating to DC in 2014. Since he arrived here, he's worked at Bullfrog Bagels, Maketto, and Honeycomb Grocer in Union Market.
Now, his focus is on getting more and more Washingtonians to taste the Tibetan dishes that remind him of home.
According to Vang, helping Foodhini chefs get their names out there is a big part of the startup's overall mission. "Foodhini brings together chefs on all different paths. Some will tell me, 'I don't want to open my own restaurant because I like being able to come in, cook, and then go home.'" But others, like Dorjee, eventually want to have their own brick-and-mortars.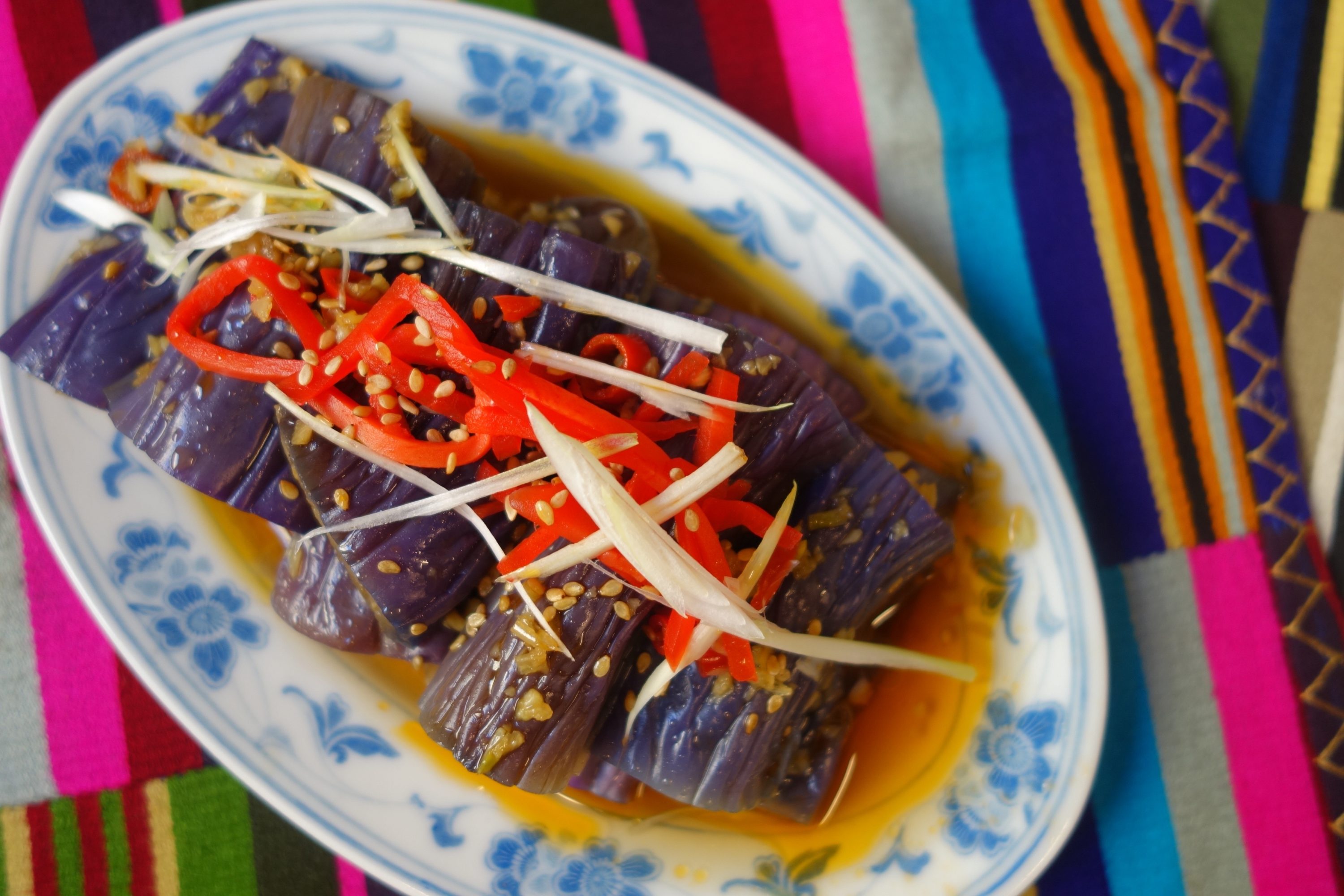 Currently, Foodhini allows customers to order a family-style meal for two (you choose Syrian, Lao, or Tibetan) consisting of three dishes. All orders must be made by 7 PM on the day before you'd like the food delivered.
In the next couple weeks, Vang says he's planning to roll out an à la carte option, so that you'd be able to order individual items from any of the four chefs. Also in the future for Foodhini: a subscription service, through which you'd receive a new meal each week from a different Foodhini chef.