We've been conditioned to think that the best restaurants require some kind of hurdle. Surely, you'll have to wait an hour or two in line. Or you'll have to remember to make a reservation months in advance.
So, I was pleased how easy it was on a recent beautiful evening to get a table on the patio at Pineapple and Pearls—number one on Washingtonian's 100 Very Best Restaurants ranking. You probably know about the fine dining establishment's ticketed $280 tasting menu. But it turns out the much more affordable a la carte menu of snacks and drinks available al fresco is somewhat of a hidden gem. I was surprised to learn later how many people, even avid restaurant-goers, didn't know about it. It's time to correct that (so yes, reservations may get a little tougher).
Here's what you need to know: The patio has just six seats with two seatings beginning at 6 PM and 9 PM, Tuesday through Thursday. Reservations for the week open at Monday at 10 AM and require a deposit of $25 per person (applied to your check). If you swing by and there are free spots, they take walk-ins. "I'd say there's a 50 percent of the time shot of that happening," chef/owner Aaron Silverman says.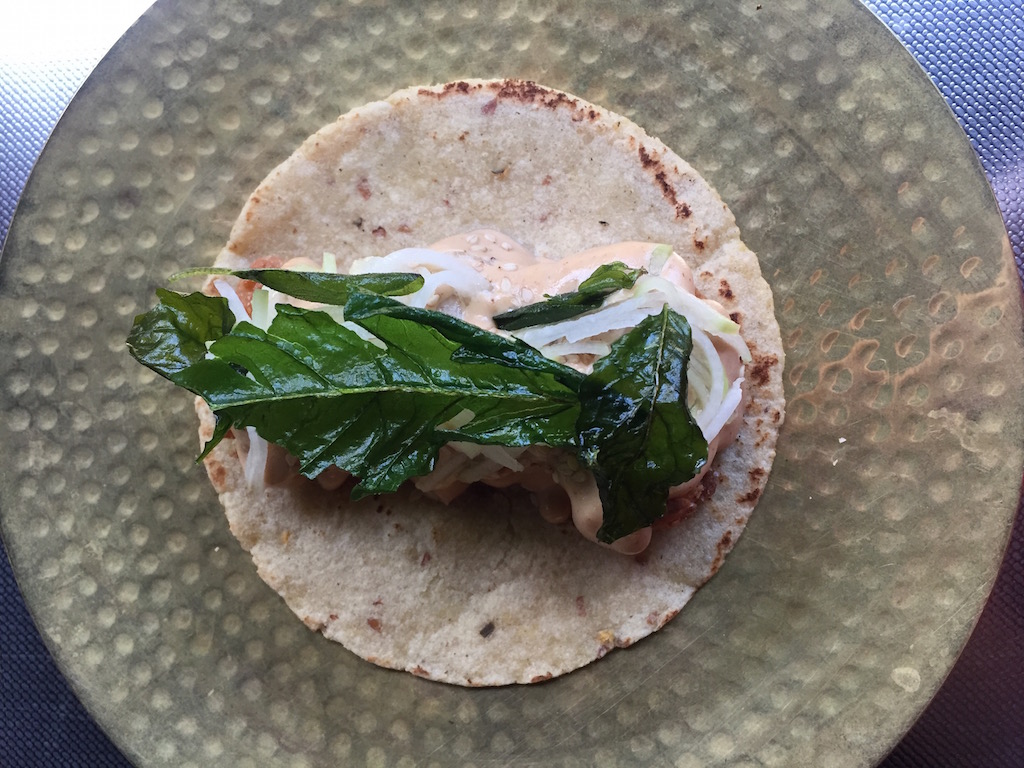 The menu currently contains just four fancy snacks ($13 to $24), including one taken directly from the restaurant's tasting menu: fried sweetbread tacos, which are dressed in a creamy cashew and golden raisin mole, and served with house-made masa tortillas.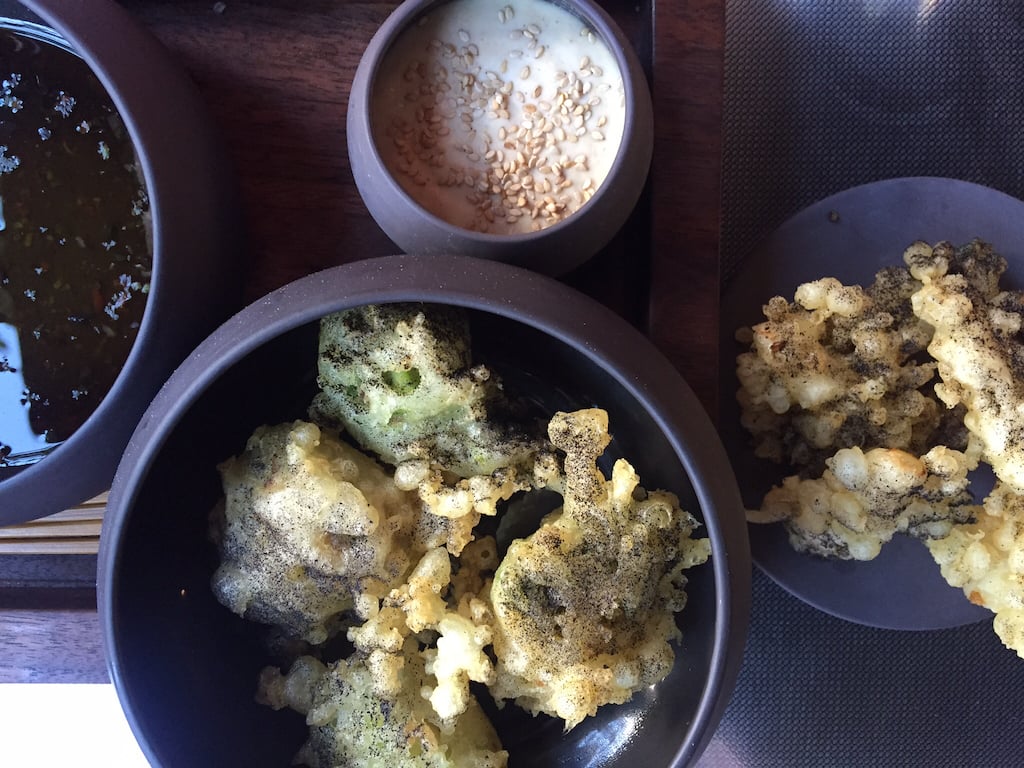 Meanwhile, white asparagus and avocado tempura uses a technique that's too labor-intensive to be served to the whole dining room, so you can only find it outside. Silverman says one of his sous chefs, who started out at Rose's Luxury and previously worked at Uchi in Austin, is behind the dish. He whisks the lumps out of the batter ("which a lot of people tell you not to," Silverman says), then sprinkles it on the vegetables as they're frying so you get lots of crispy bits on the outside. They're dusted with a powder made of fermented ramp tops.
"It was as good as anything I've ever had, even in Japan," Silverman says. (I believe it—it's one of the best dishes I've eaten all year.) And it's hard to say which dipping sauce is better: the ramp ponzu? Or the bonito mayo?
The drink menu is equally brief with only a handful of beers, wines, and cocktails. The latter range from a tiki-style, Cognac-based beverage to an elegant glass of rosé soda with singani, a Bolivian brandy. I mean, check out these ice cubes: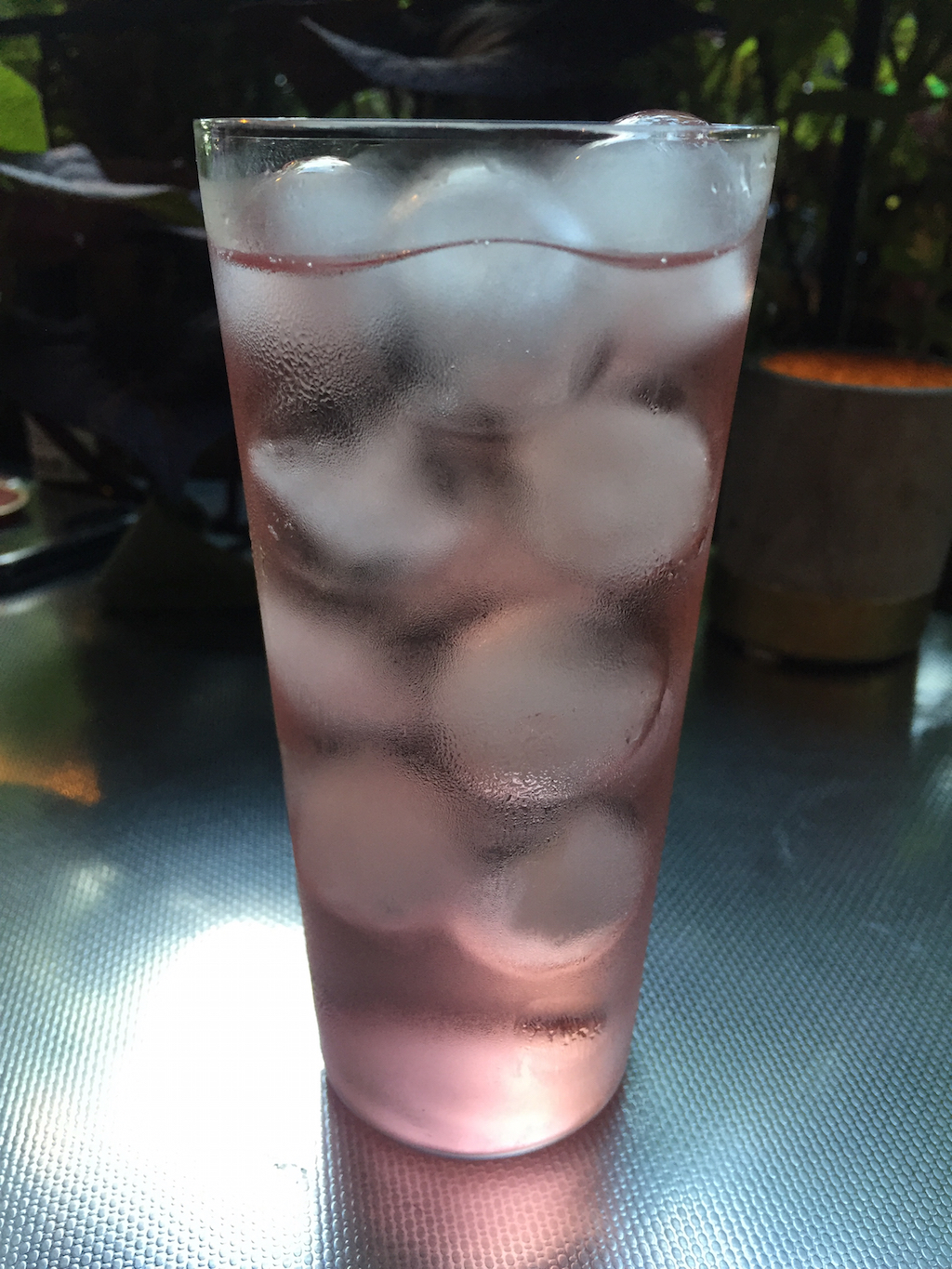 The cocktails are $15 to $16, which may sound like a lot until you get your check and remember that tax and tip are built into the prices. Taking that into account, the cocktails are closer to $12—not bad for the best restaurant in Washington.
Now… you know about Pineapple and Pearls' daytime cafe, right?