This Sunday, August 20th marks the start of the ninth annual DC Beer Week: eight days of tastings, educational seminars, beer-centric meals, tap takeovers, and more. With over 60 events, what shouldn't you miss? We asked beer expert Sara Bondioli, president of the DC Homebrewers Club and eight-year veteran of DC Beer Week (she also works part-time at 3 Stars Brewing Co.).
To make the most of DC Beer Week, Bondioli suggests mixing up events to include both drinking and educational programs. "It's a marathon, not a sprint, and you don't want to get exhausted halfway through the week," she says.
So where to start? Below are Bondioli's top picks for beer-lovers of all types, from novices to connoisseurs.
For the beer beginner: 
Start with the Beer Week kickoff, Brewers on the Block, on Sunday, August 20th from 2 to 5 PM. The annual party features beers from 20-plus local breweries like DC Brau, Atlas Brew Works, and Bluejacket—a great opportunity for those looking to sample a variety. Bondioli also suggests ChurchKey's DC Total Tap Takeover on Thursday, August 24th from 4 to 10 PM, which is the largest-ever tapping of DC craft beers. "All 55 of the draft and cask lines will be DC beers, so it's a great way for someone new to the beer scene to get an overview of what DC breweries have to offer, all in one place," Bondioli says. Also, be sure to hit up Red Apron Burger Bar's happy hour, which runs Monday through Friday from 4 to 7 PM. It features 18 DC drafts for $3, $4, and $5—unbeatable prices for anyone who wants to taste several craft beers without running up a large tab.
For the beer expert:
Connoisseurs are typically well-versed in the local beer scene, so Bondioli suggests events with new and limited-edition brews. One to check out: the District ChopHouse & Brewery's third annual cask day on Saturday, August 26th from 12 to 5 PM. It features 20 specialty cask beers that you can't normally get from their associated breweries. "Cask beers reflect a traditional English serving method where brewers will take a beer they might regularly have on tap and then put it in a cask and add in other things like spices, fruits, or dry hops that give it a slightly different taste," says Bondioli. 
In a similar vein, the barrel-aged beer battle at Boundary Stone is a good opportunity to try brews that get unusual flavors from wine barrels (Tuesday, August 22 from 5 to 9 PM).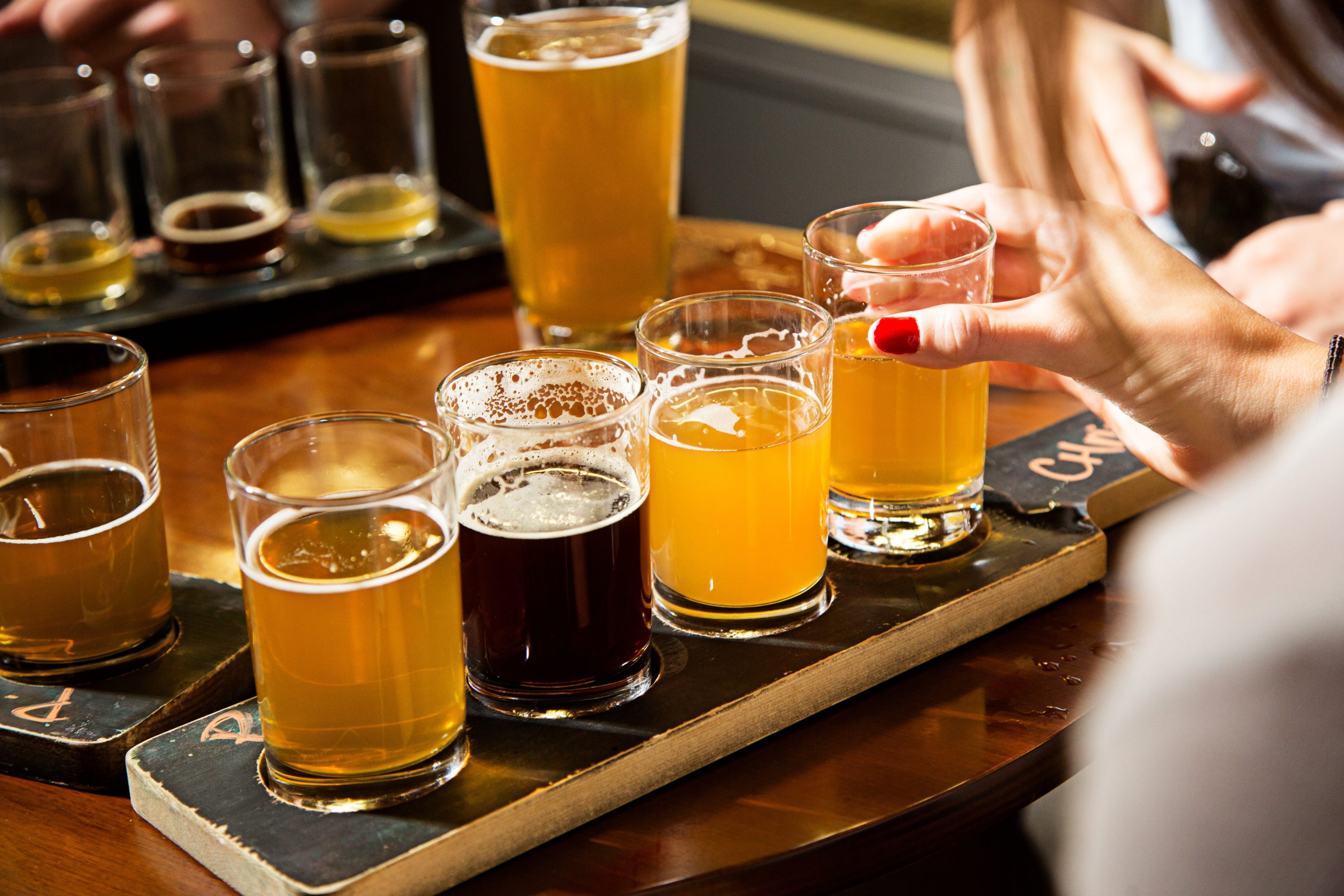 For those looking to learn more:
Beer Week classes can be a great chance to learn about the industry from a brewer's perspective. 3 Stars Brewing Co. is offering an off-flavor tasting class on Monday, August 21st from 6 to 8 PM, which teaches beer drinkers the flavors they should and shouldn't be tasting in any craft beer. Bondioli also suggests Atlas Brew Works' event on ownership in today's craft beer market on Wednesday, August 23rd from 6 to 8 PM, featuring a panel of industry professionals discussing the value of independent ownership.
For cocktail lovers:
Head to DBGB's Booze Brews event on Tuesday, August 22nd from 7 to 9 PM to taste a selection of beer-centric cocktails prepared by DC bartenders like DBGB's Phil Song, Donato Alvarez of the Salt Line, and Le Diplomate's Kevin Egan. You can also try beer-tails all week at Brookland's Finest, which serves a special collaborative menu from Denizens Brewing Co. and Republic Restoratives Distillery, as well as Cotton + Reed Distillery, which is pairing up with Port City. 
For people who don't really like beer: 
An event focusing on sour beers might be your best bet. On Monday, August 21st from 5 to 11 PM, the Partisan is featuring 10 rare sour beers paired with charcuterie from Red Apron. "A lot of people who don't like traditional beers may like sour beers," says Bondioli. "They're often closer in flavor profile to some wines, due to their tartness and earthiness." Another option for non-beer-lovers? Pizzeria Paradiso's beer float event on Saturday, August 26th from 11:30 AM to 7 PM. Pour one of four craft beers atop one of four flavors of ice cream from Ice Cream Jubilee.